Bengal, India, in the bank of Mahananda River. It is believed that The "Ganga" (The holy river in India) comes to meet with "Mahananda" (A small river in North Bengal) on the very special day, called "Magha Purnima". People take a holy dip on this occasion for the wellbeing of their family and friends.
It is also said that a saint named Pahar Singh lived in Shiva temple which is situated in the bank of the river, who had supernatural power, he took his Samadhi in the temple after that people believe that Pahar Singh Baba can fulfill all the good wishes if they take dip in the river on this special day.
Every year on the day " Magha Purnima" middle of February, a big fair is organized by the local people, which is known as "Dolua Mela". People take an early morning bath and offer prayer to almighty. Devotees come from different places, irrespective of cast and creed gathers here to offer prayer.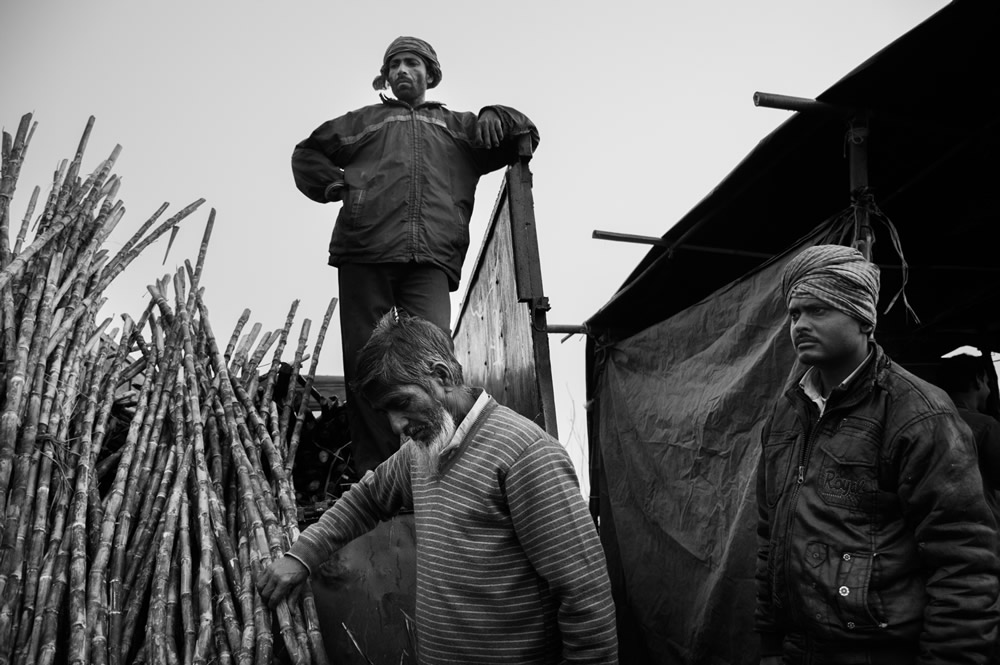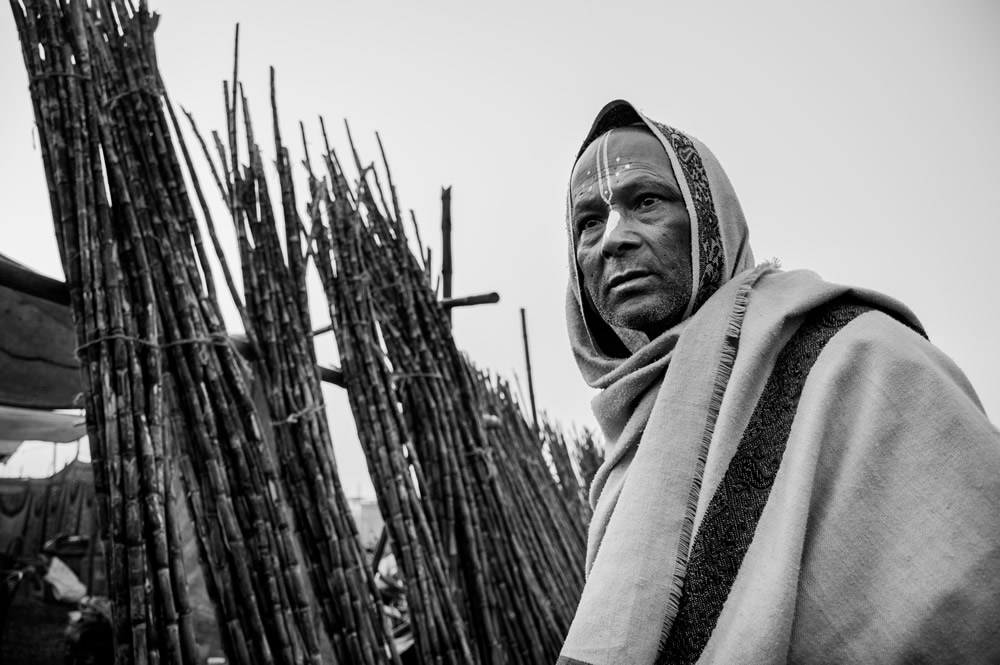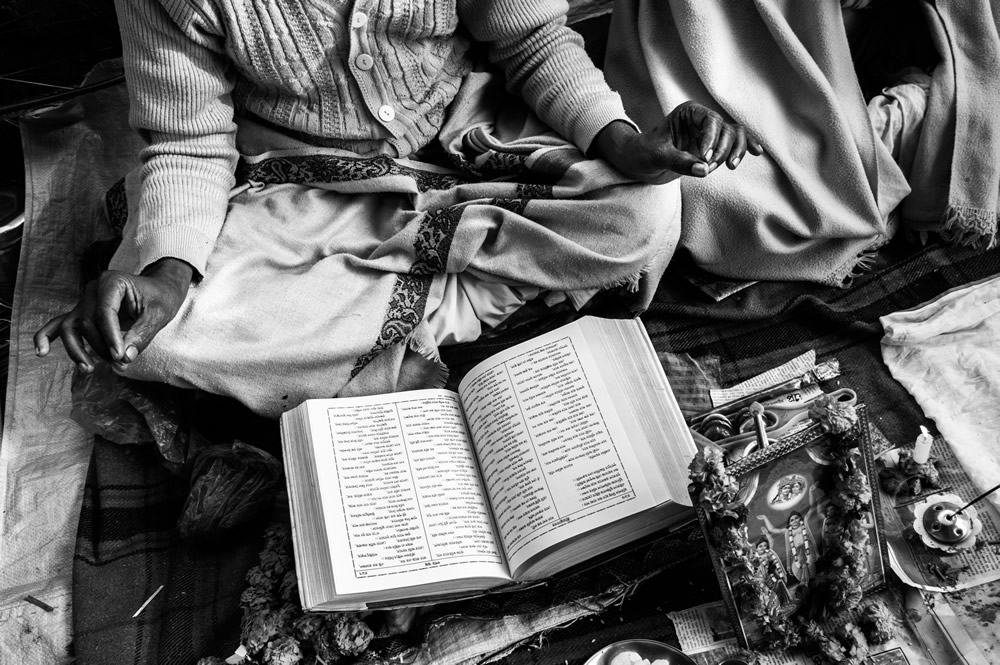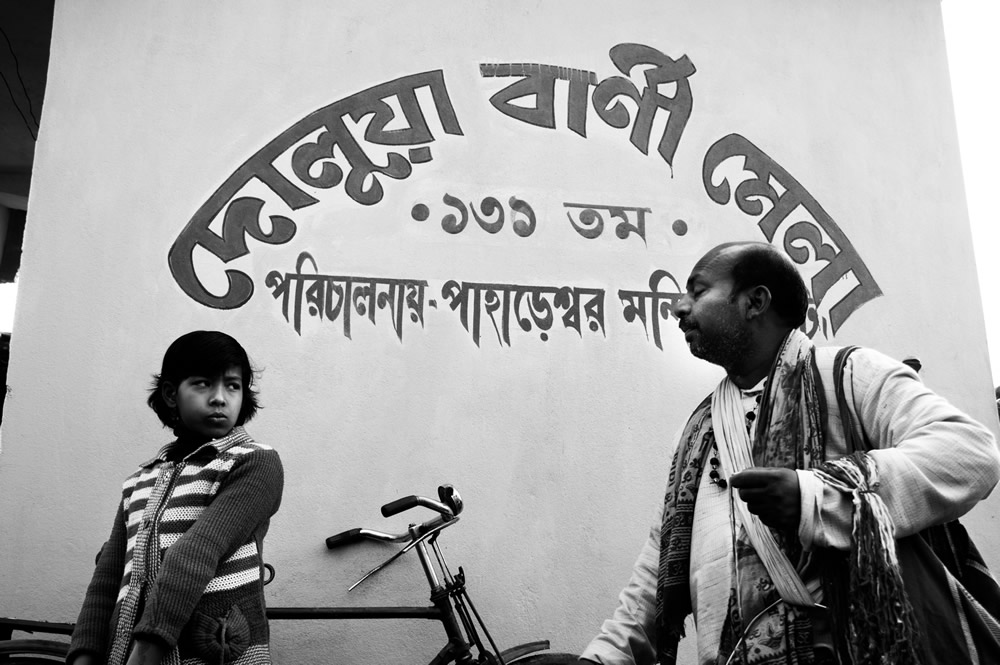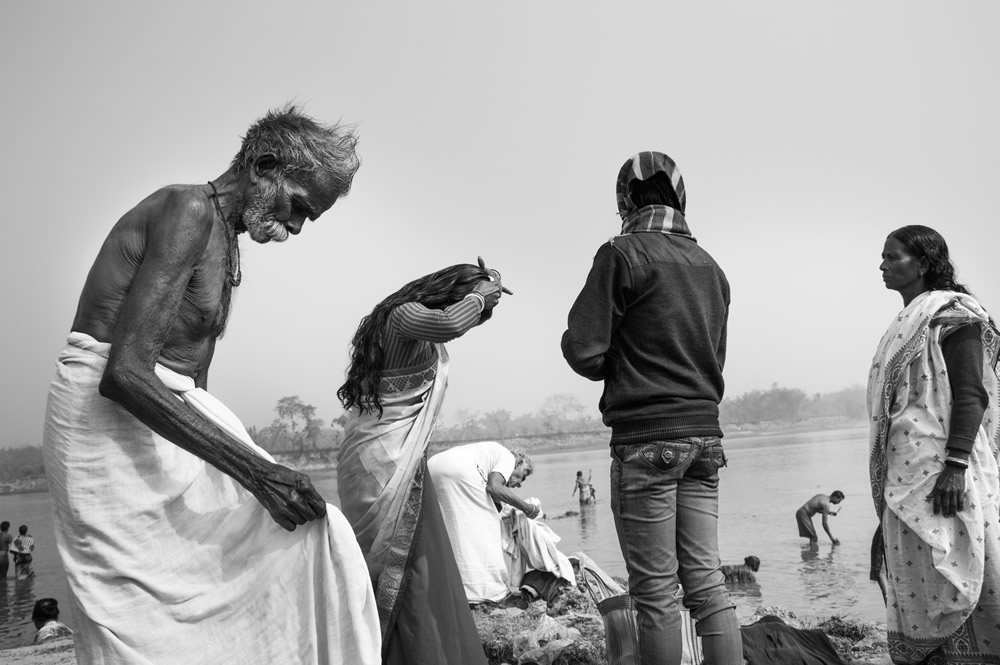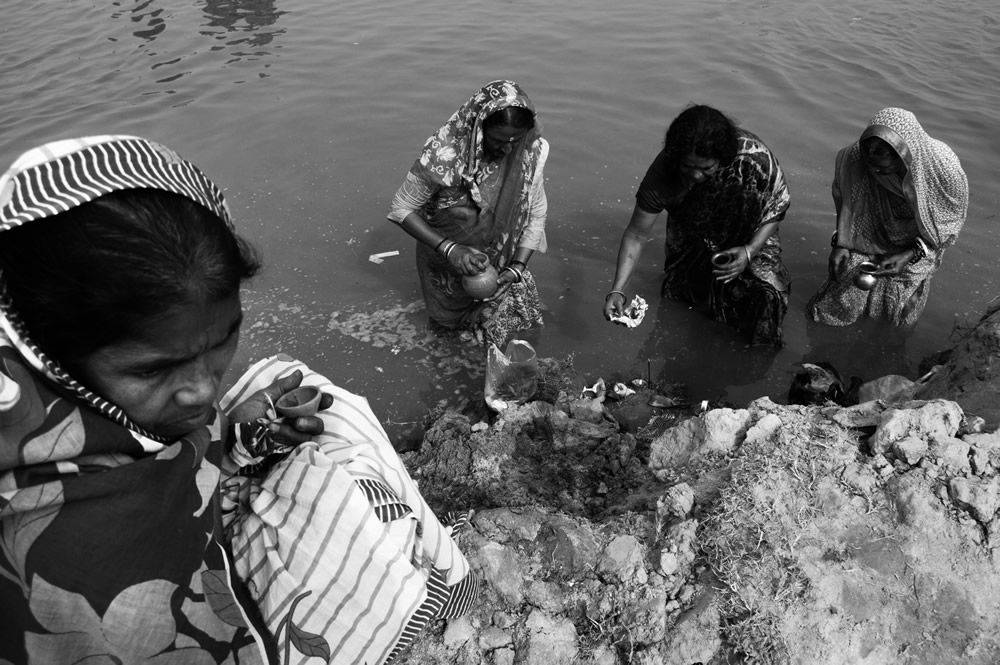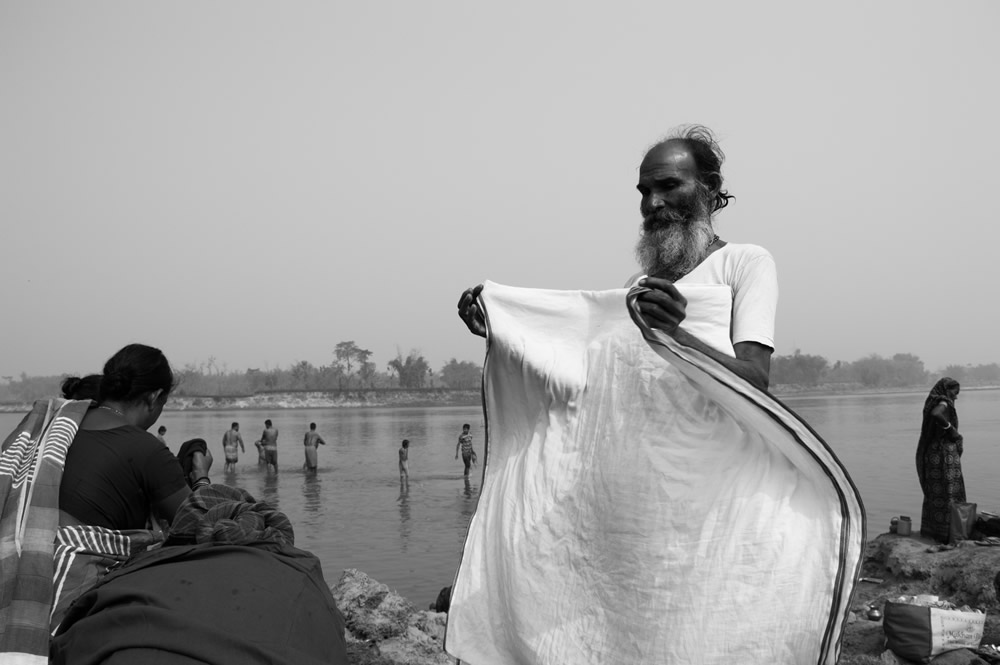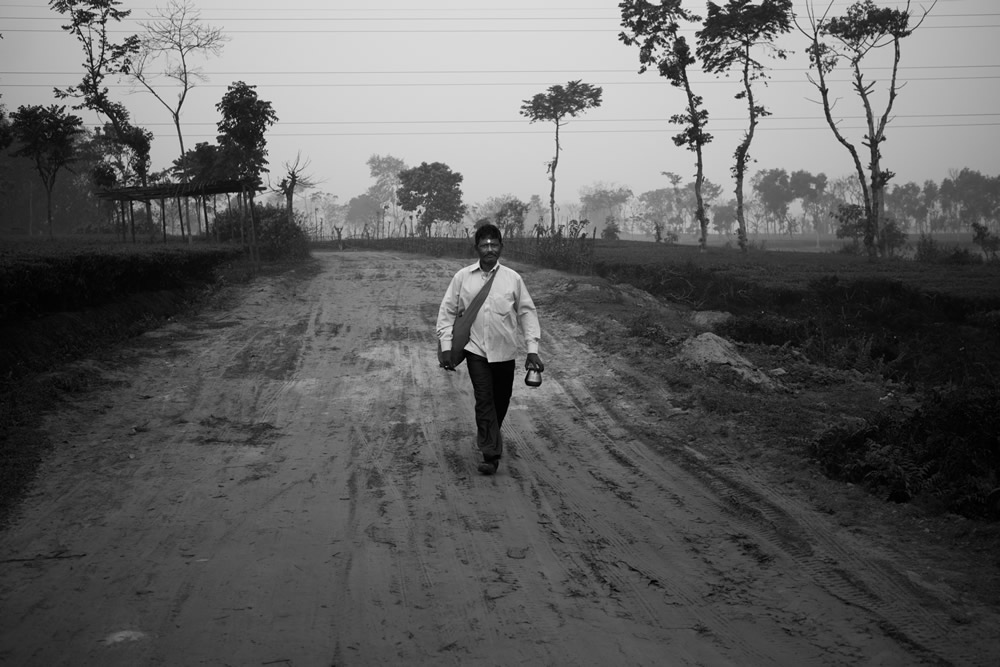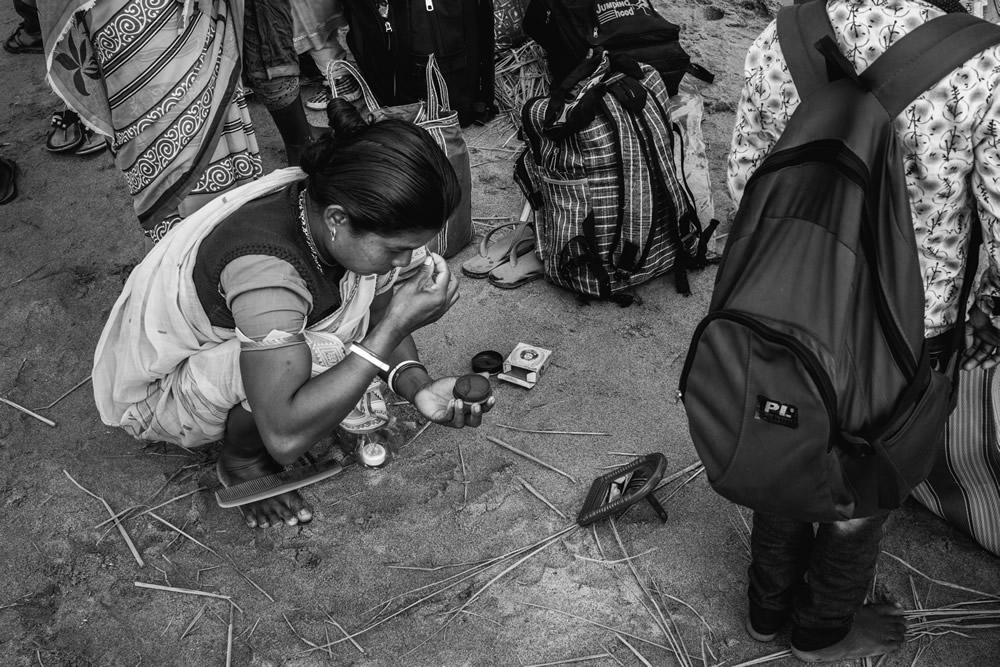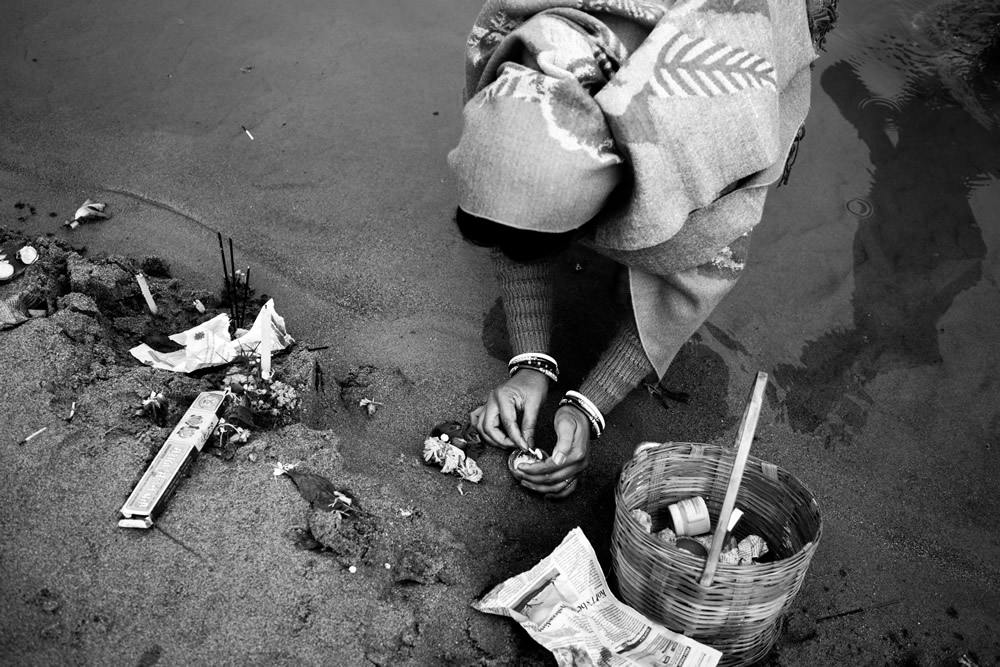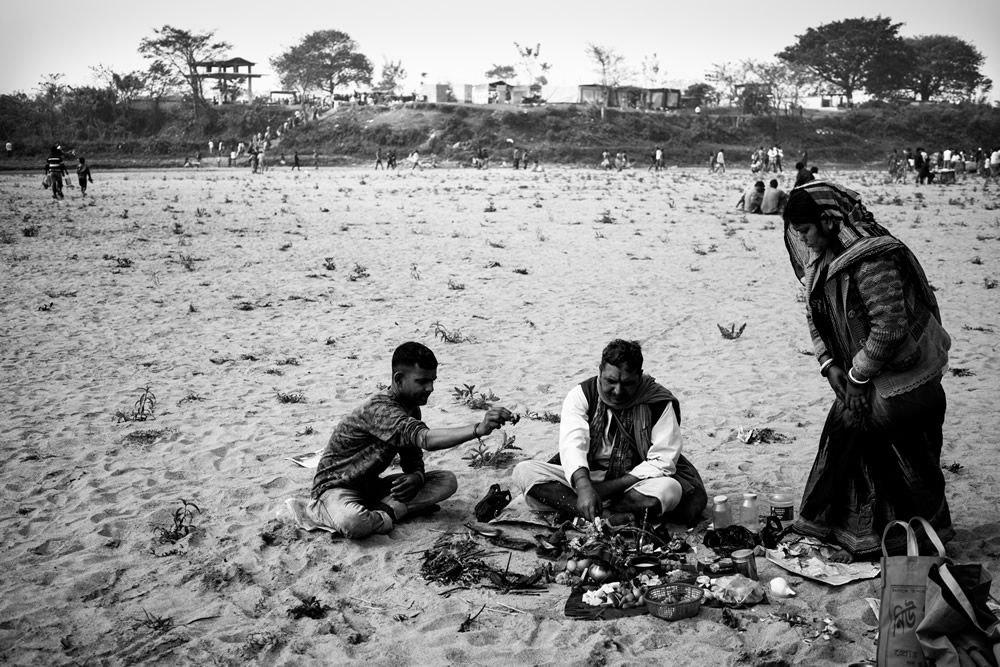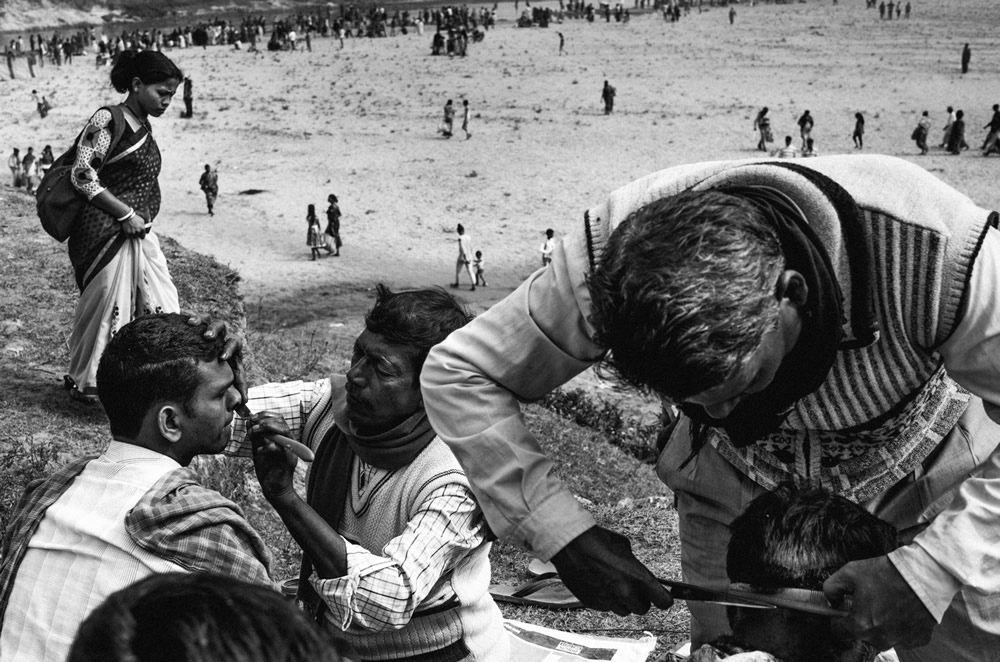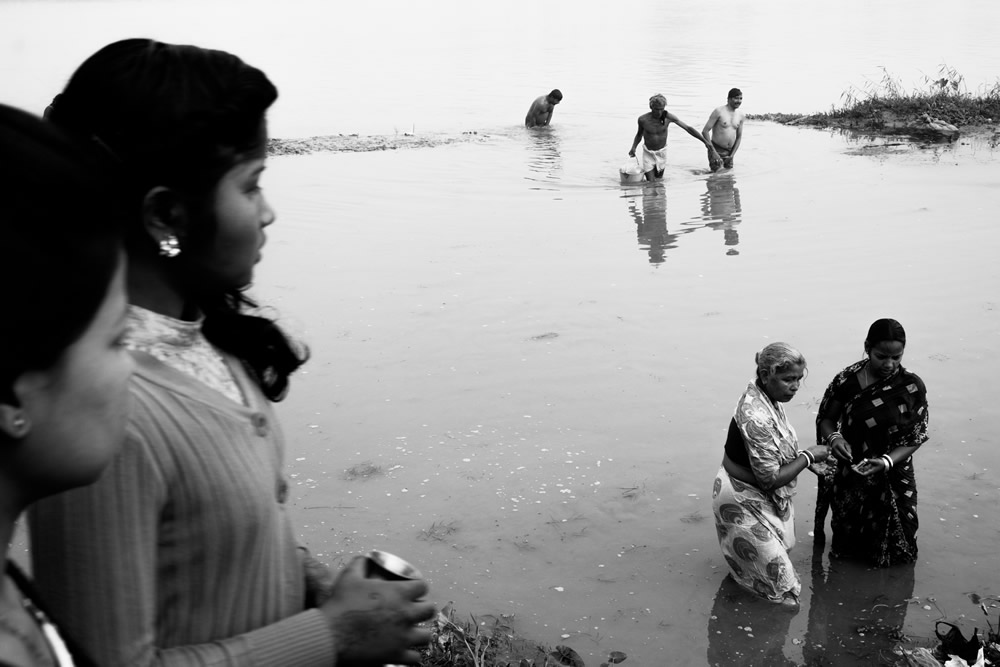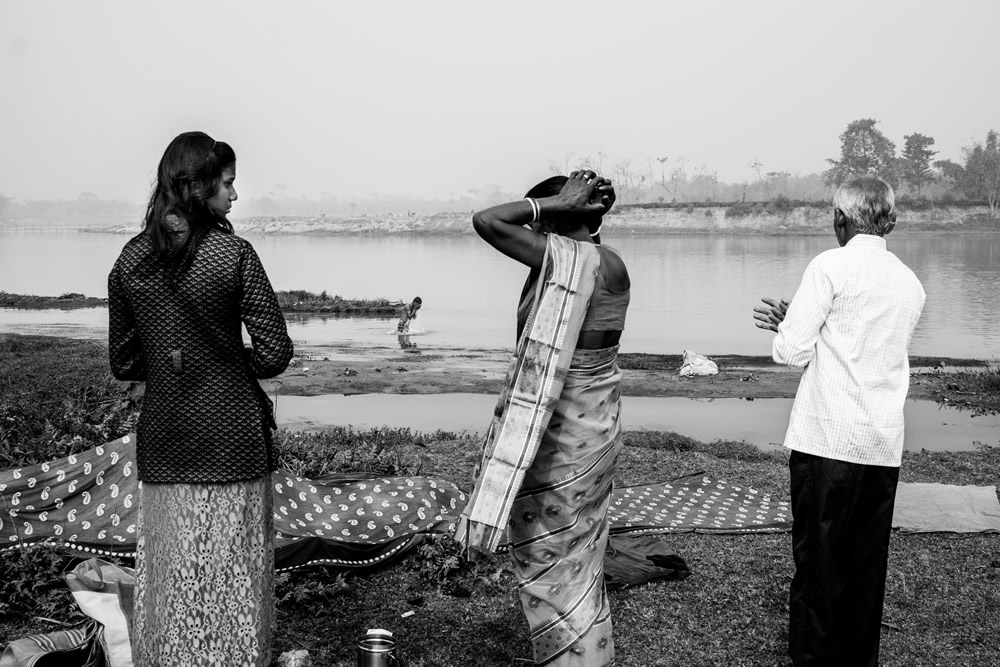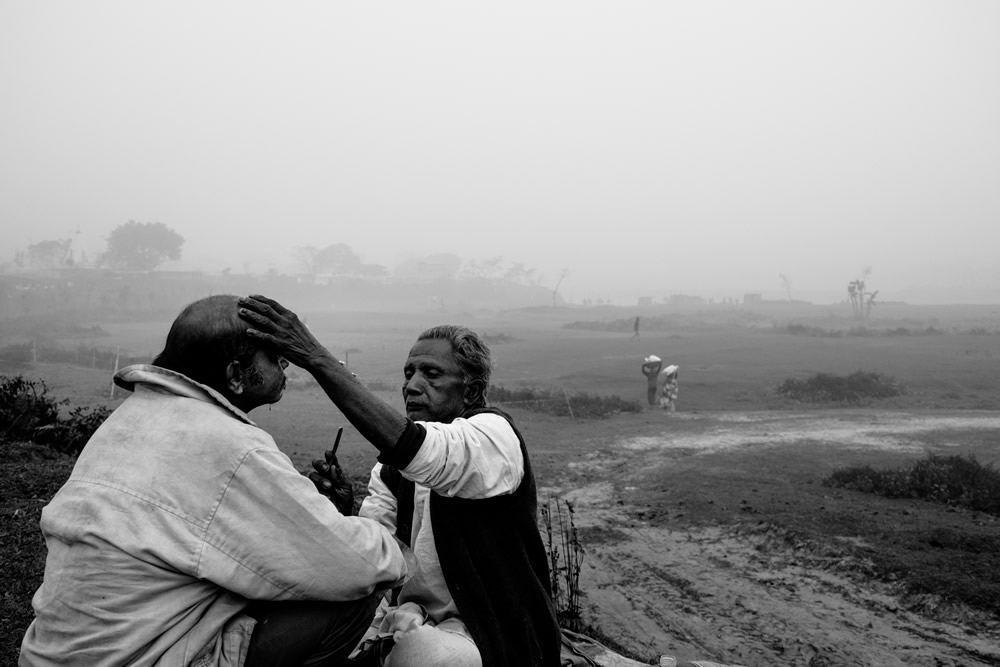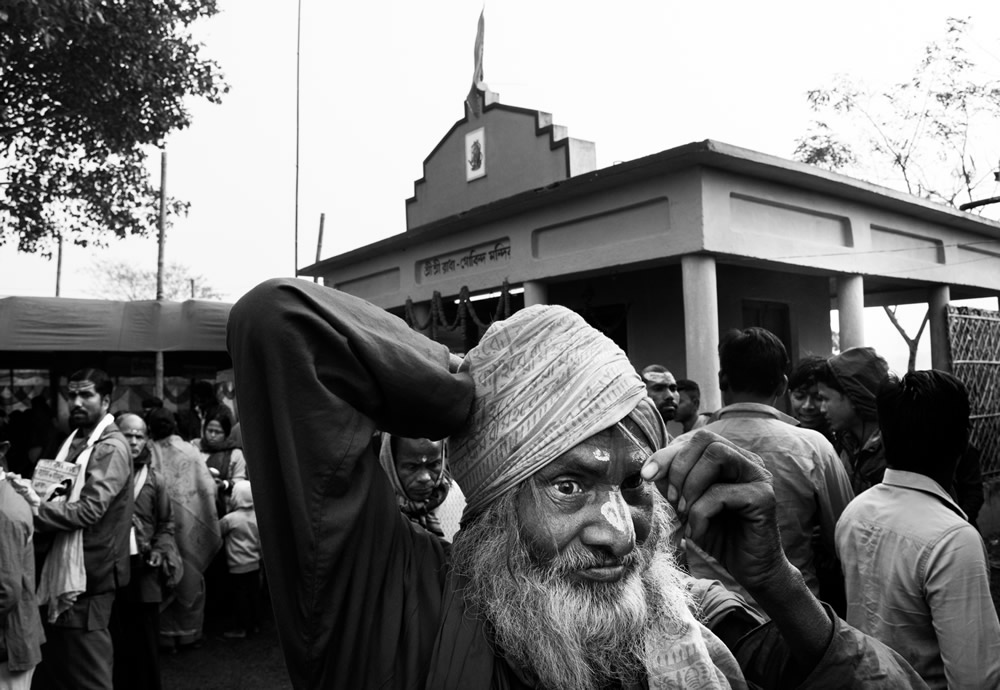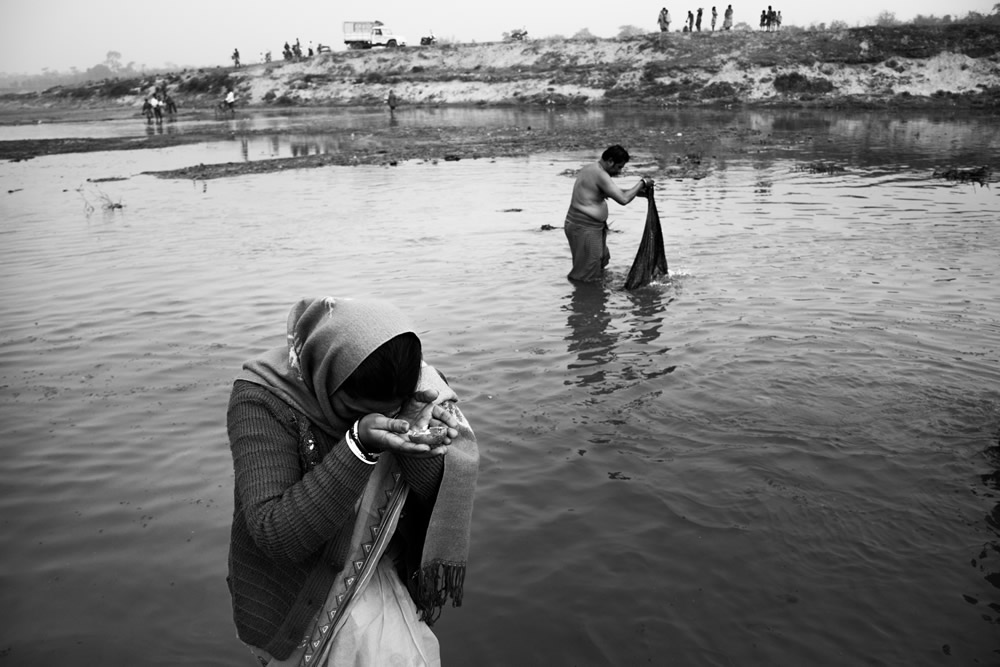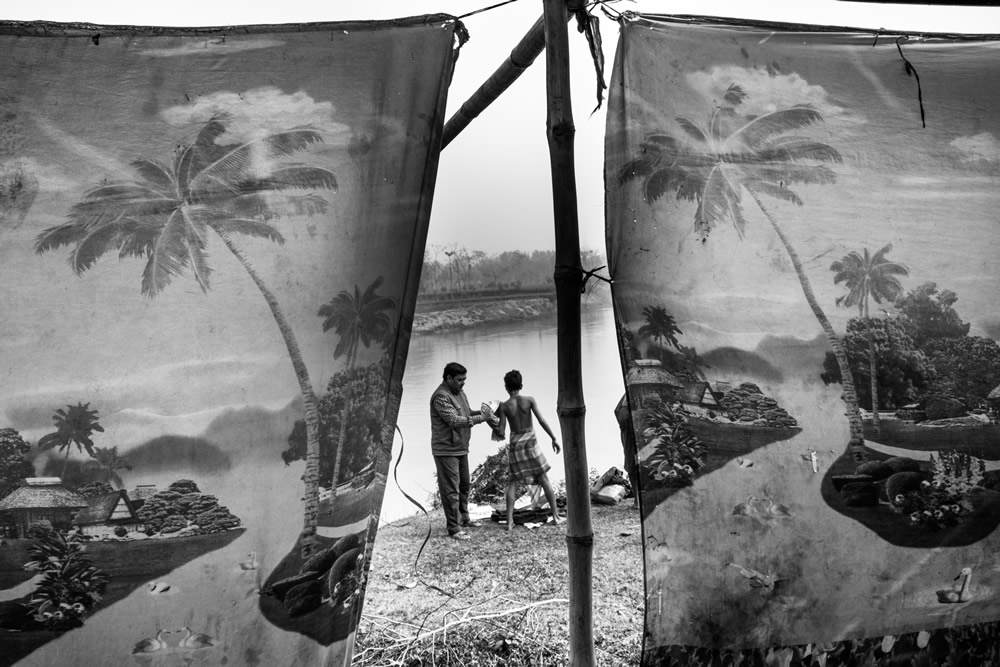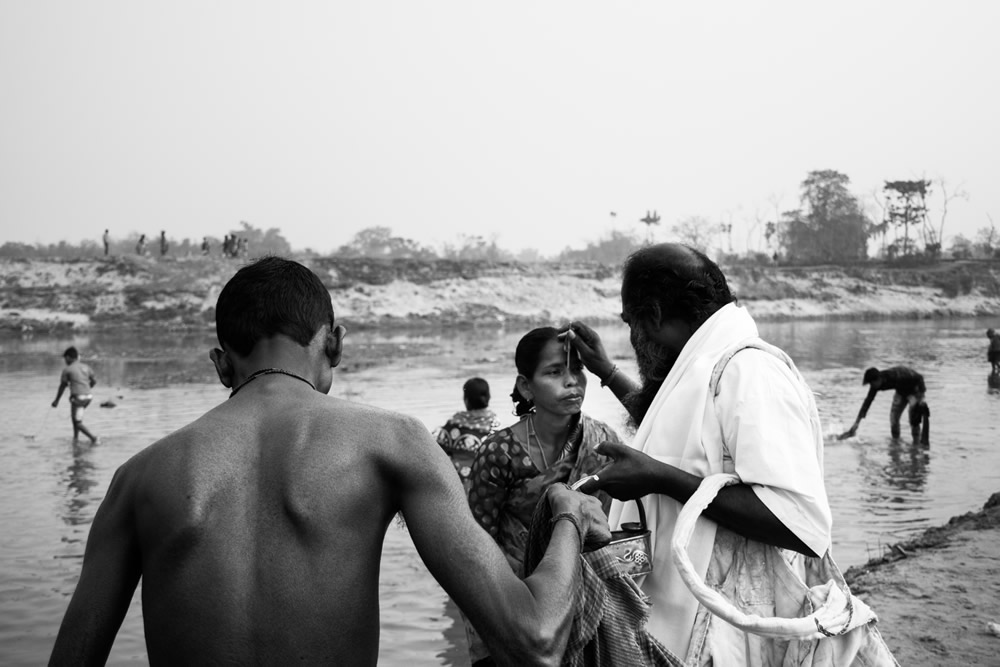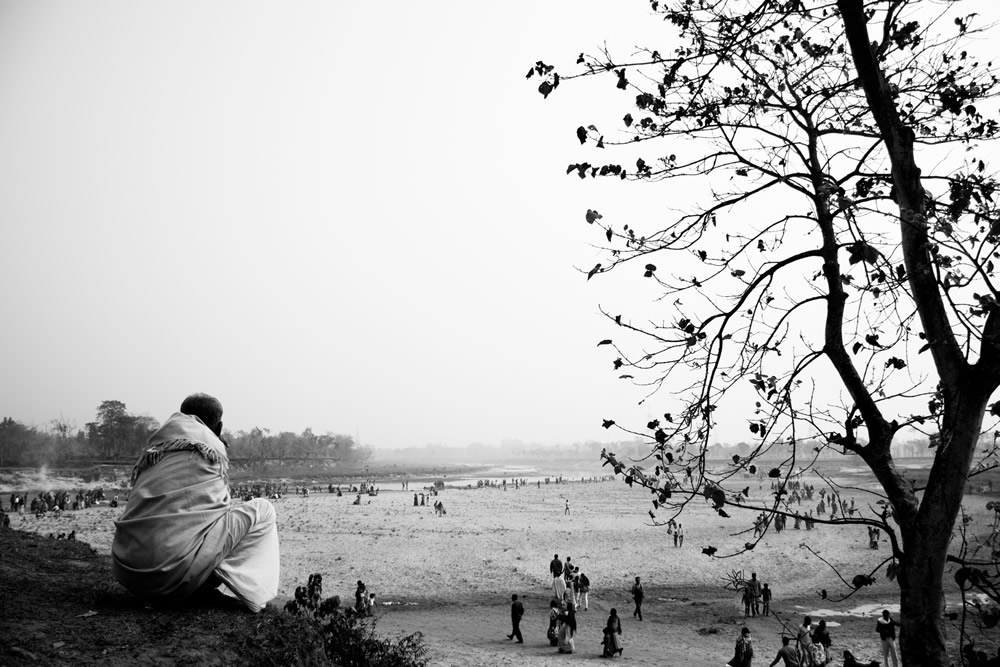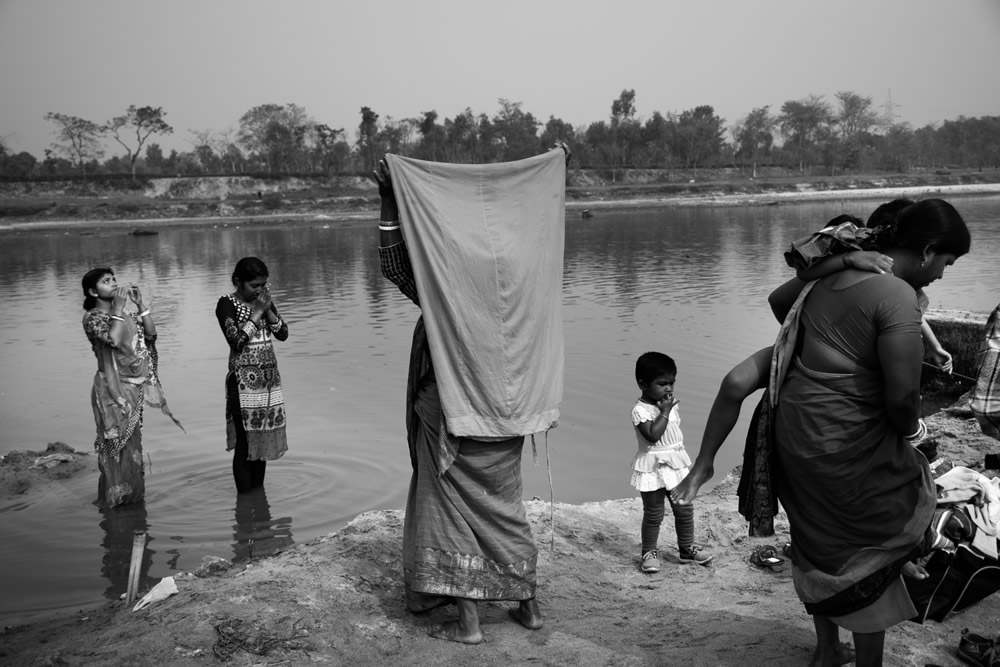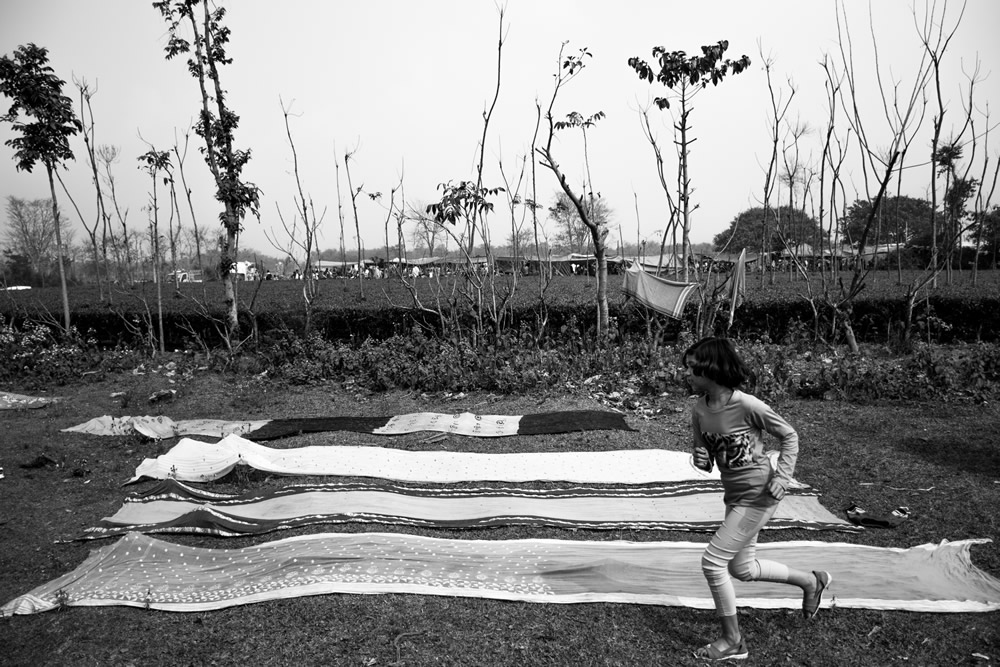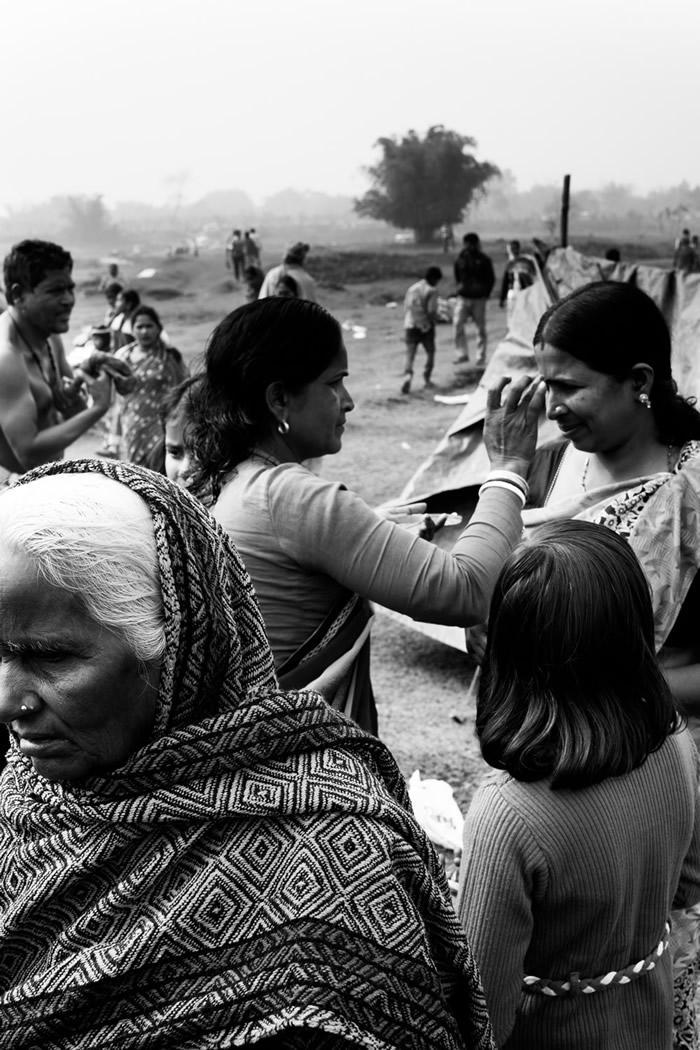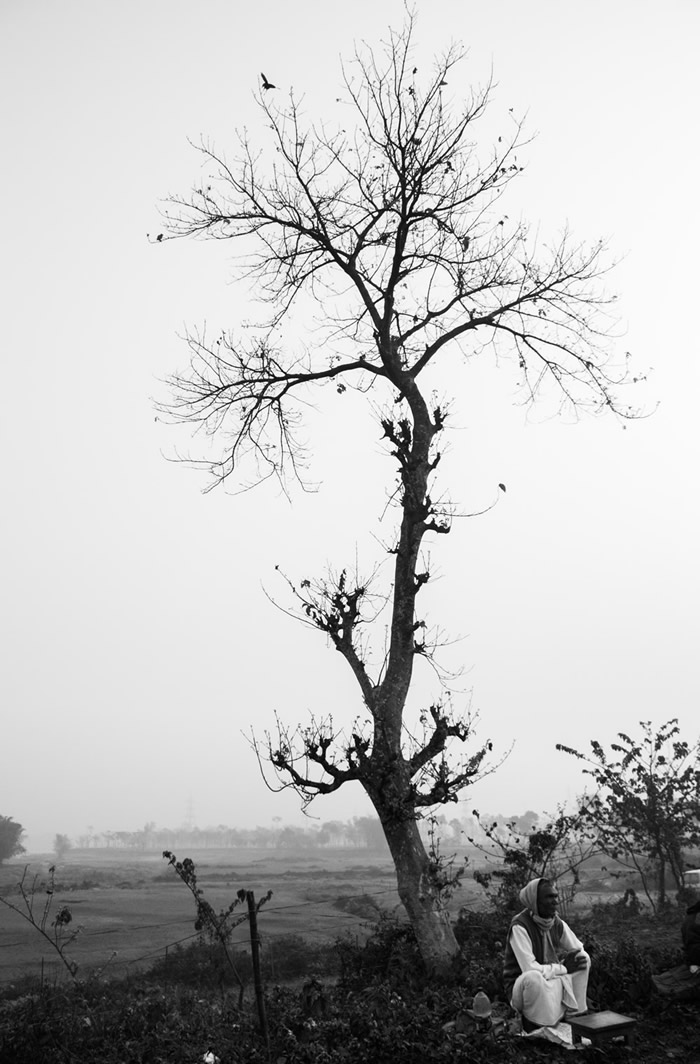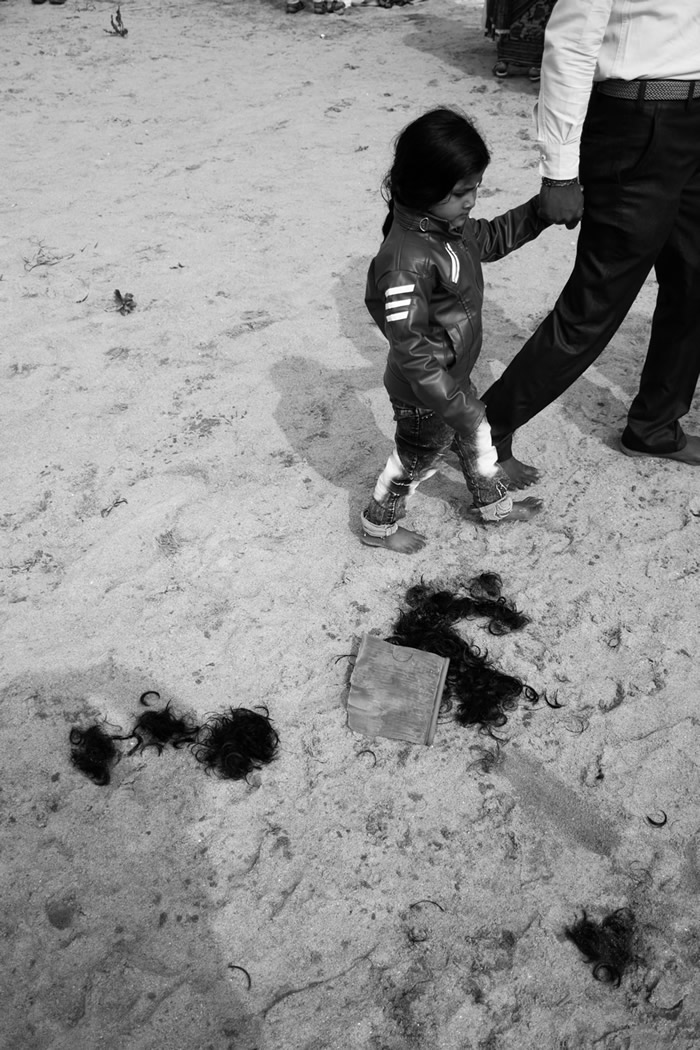 About Arup Biswas
I am a Passionate Street and Travel Photographer from Siliguri, West Bengal. A Computer Teacher by profession. My interest in photography developed at a very small age while playing around with a small film camera and Compact Digital Camera. I bought my First DSLR Camera in 2010 and started taking pictures on the street and different type of Landscapes, Unaware of the concept of photography. I am a self-taught photographer. I worked on my skills through images of famous photographers in street and travel photography genre.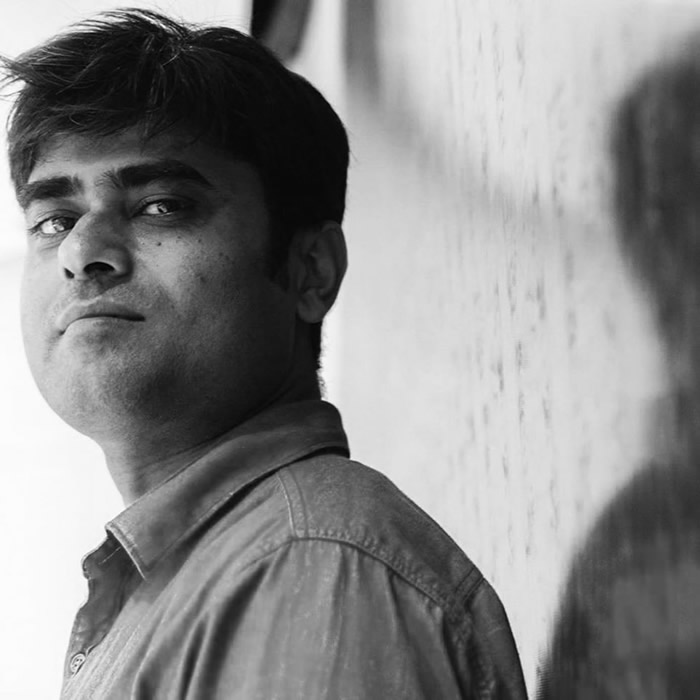 You can find Arup Biswas on the Web :
Copyrights:
All the pictures in this post are copyrighted Arup Biswas. Their reproduction, even in part, is forbidden without the explicit approval of the rightful owners.