Aerial Flowers – Erika focuses on the body and its harmonious development through movement. The project consists of a series of eight images showing the same subject immortalized in eight different positions.
Minimal images on a black background embellished by the sensuality of the aerial disciplines of the circus and the dynamism of the human figure associated with nature.
"The idea of this project was born from the importance that has the attention in the daily life of the human being. The attention of one's actions and movements has the intrinsic capacity to lead man to an intimacy closer to one's body and to the outside (in this case with Nature represented by flowers) and, through an attitude of discipline and exercise, to notice its living presence reaching a harmonious development, eradicated by automatisms and by the absence of thought.
Aerial Acrobatic Performer: Francesca Alberti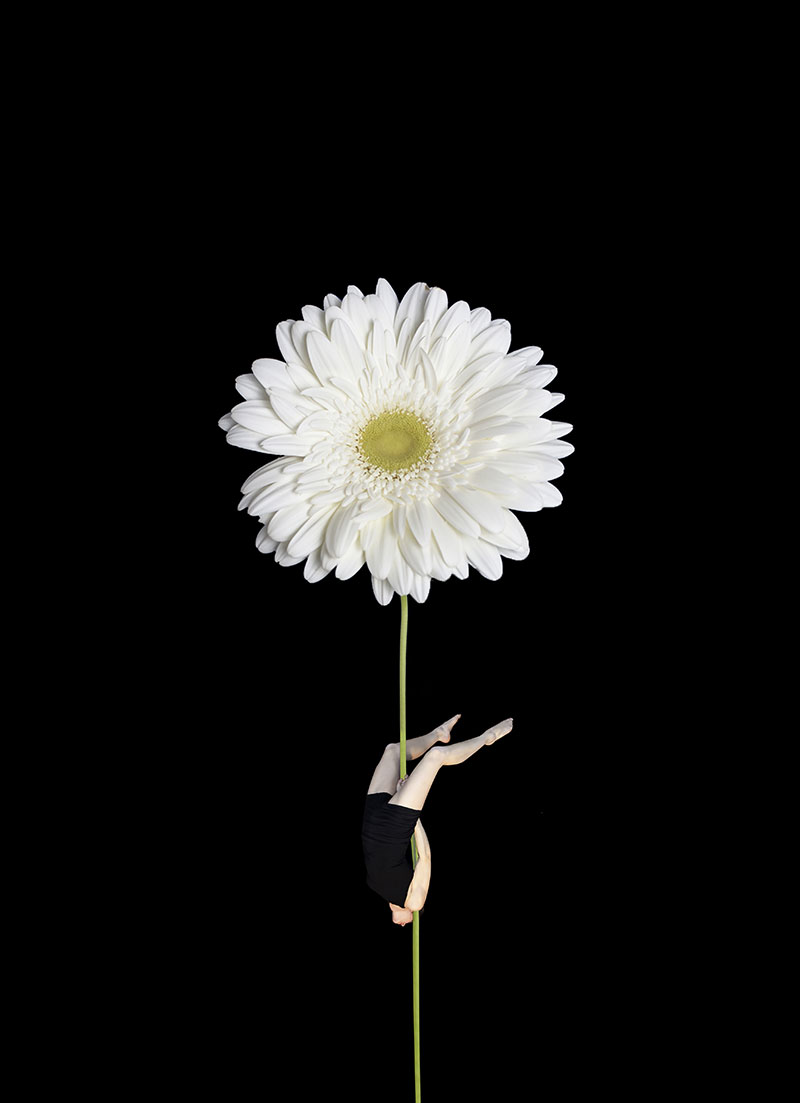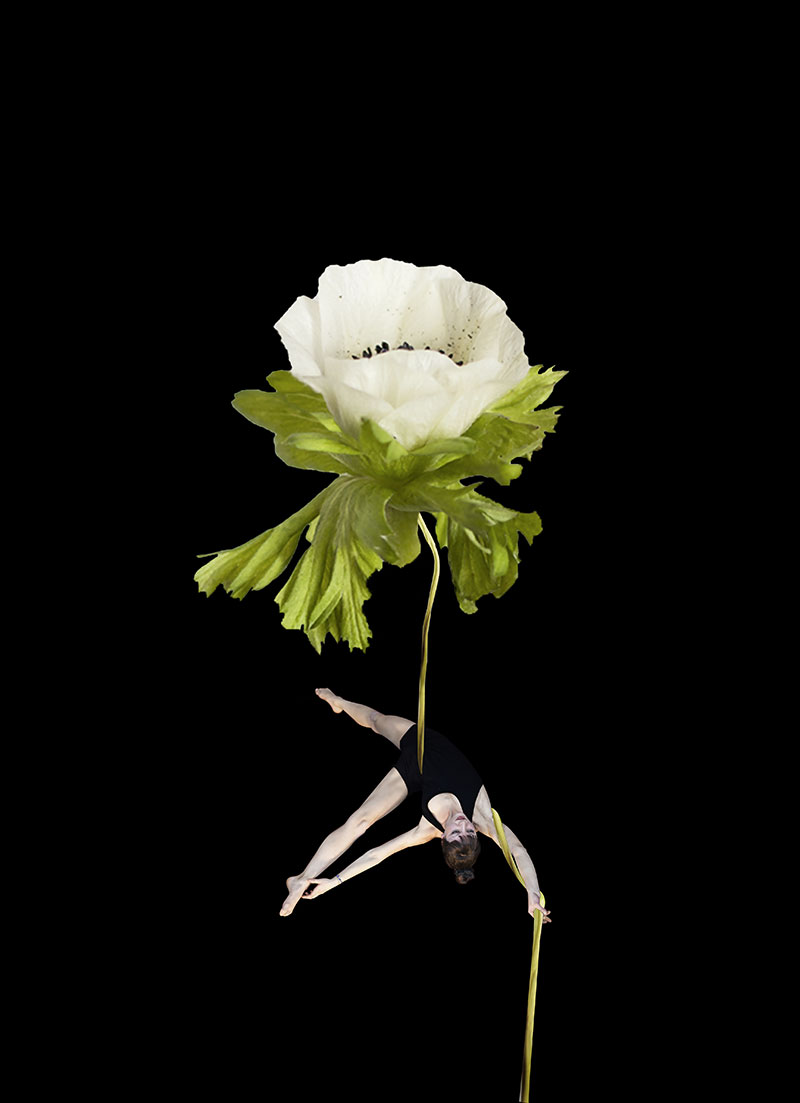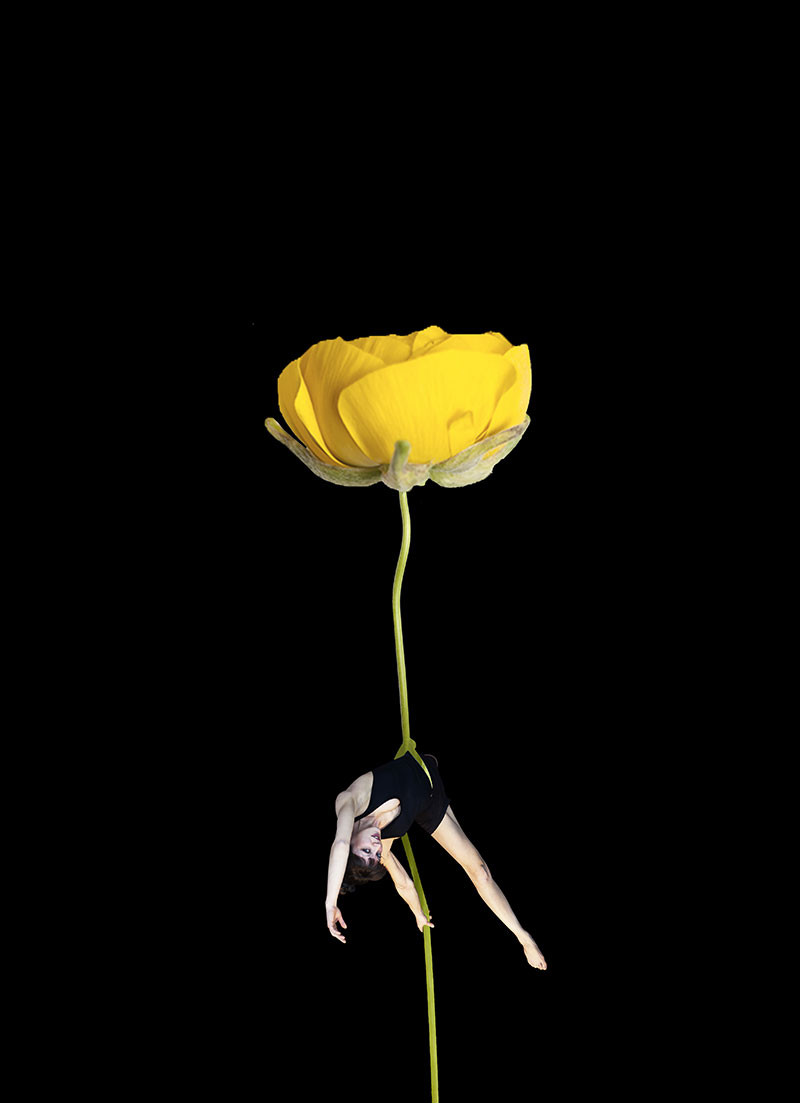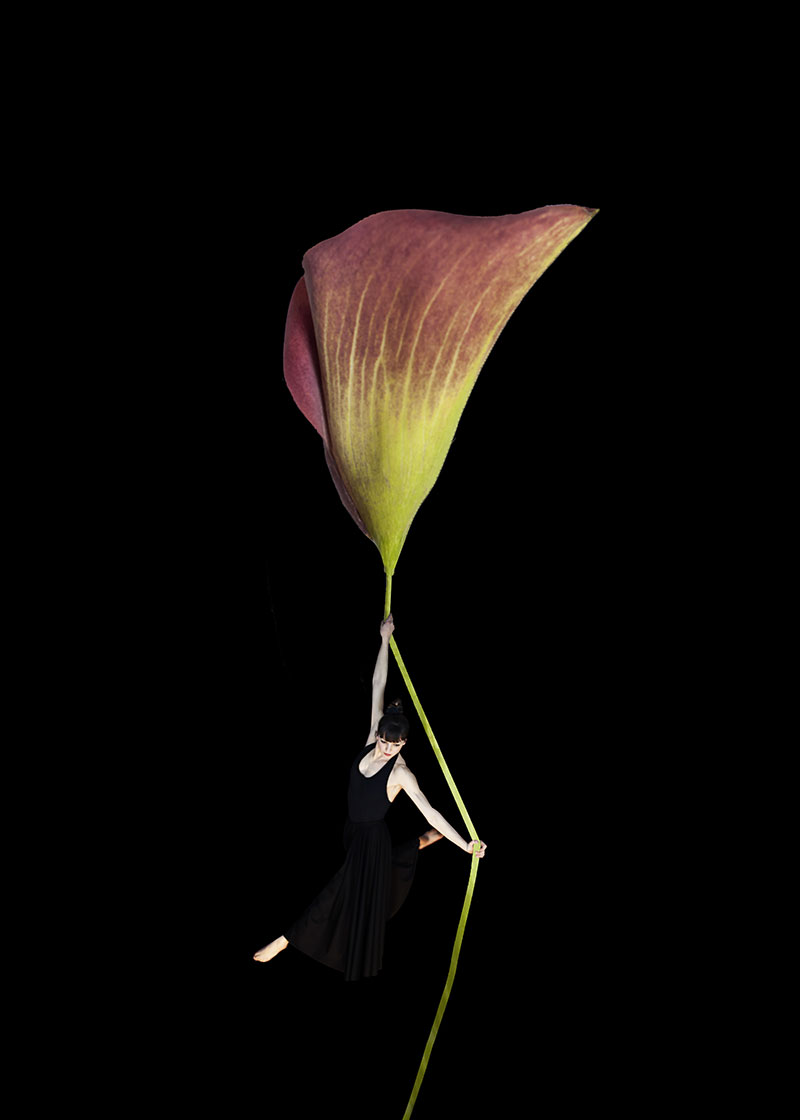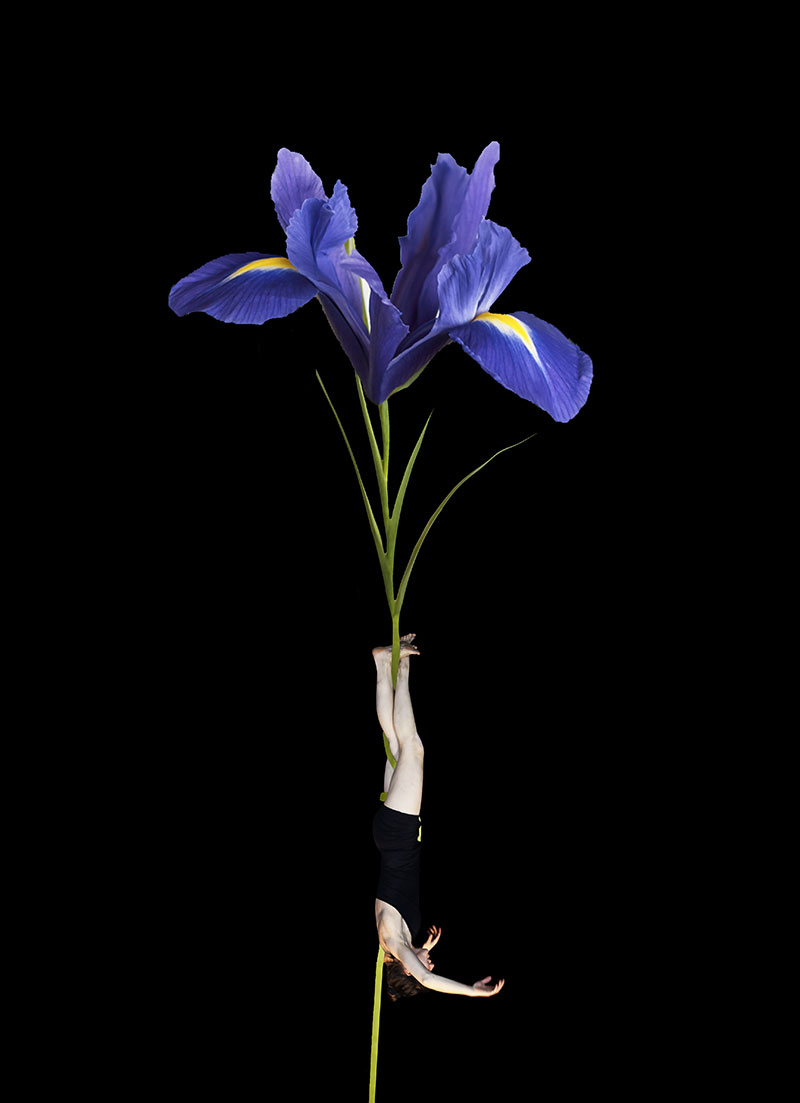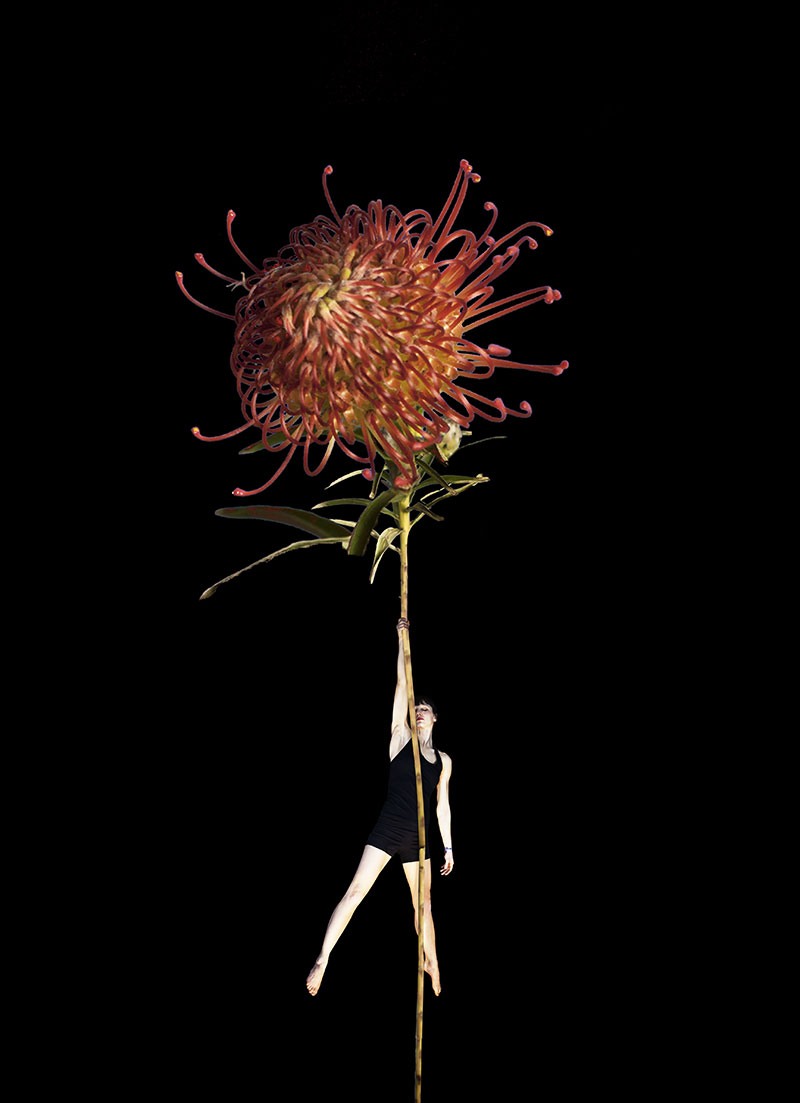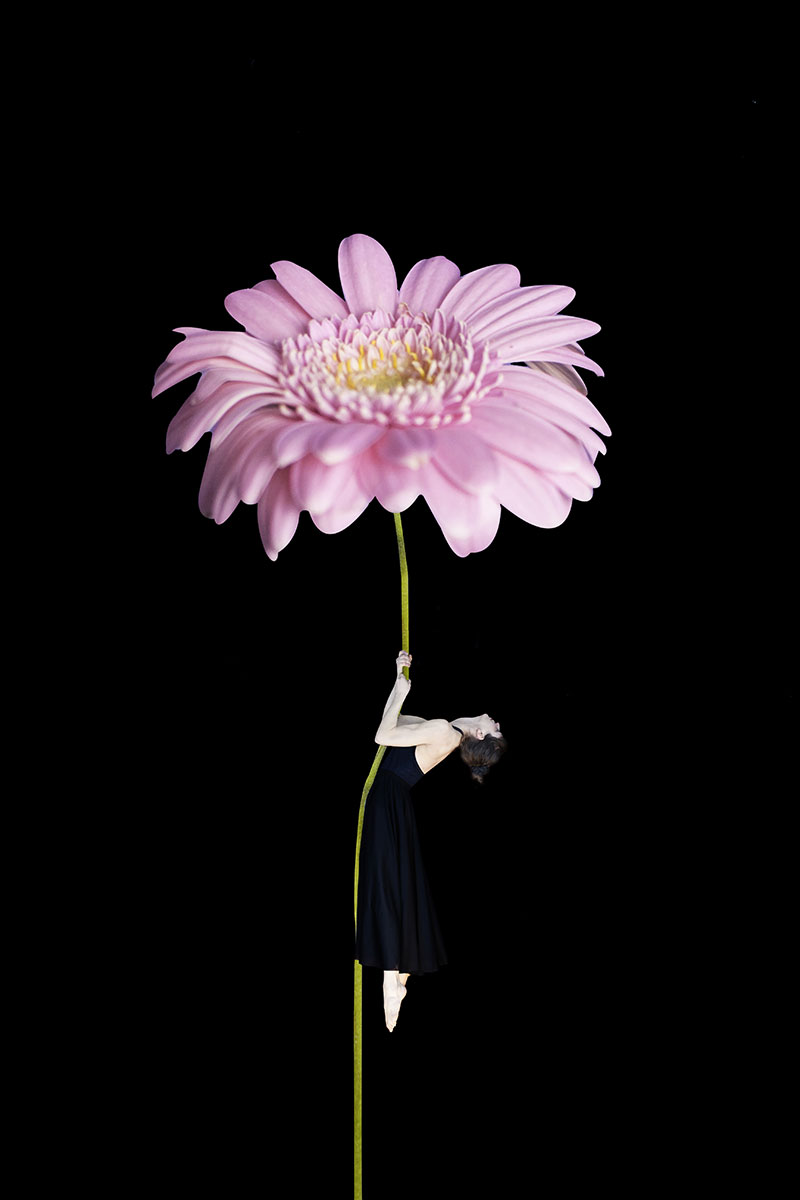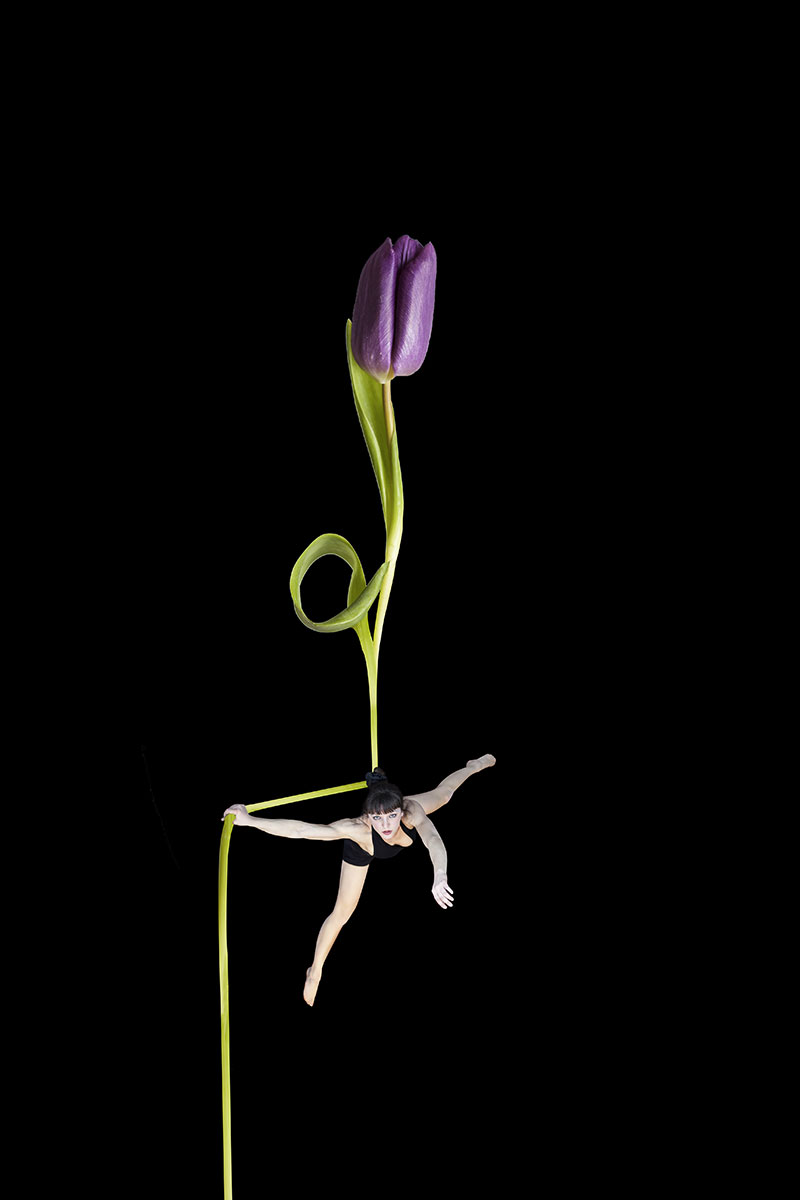 About Erika Zolli
Erika Zolli is a photographer specialized in Fine Art and she has always been attracted to the potentiality of photography to lead the observer into a world of surreal poetry. New worlds and new realities are created in her photos to show and explore the invisible dreamlike dimension that resides in the human mind. Born as a self-taught photographer currently living and working in Milan. She holds workshops of creative photography in Italy and Spain.
Her works have been mentioned in various magazines and newspapers including: Fotografia Reflex, Il Fotografo, L'Espresso, L'OEil de la Photographyie, La Repubblica, ANSA, Creatace (VICE), Art Parasites, Urban Contest, Click Blog , Bored Panda etc.
She exhibited in 2016 for the Milan Photo Festival with the "Surreal Arabesque" exhibition at Palazzo Castiglioni, in 2016 at the Theater of Spoleto, In 2017 she exhibited at the Paratissima Art Fair in Turin, at Seravezza Festival with the exhibition "Sur / Real "and in November 2017 she will exhibit in Paris with IMAGENATION.
She won the first prize of the "My City" competition organized by the European Environment Agency and the first prize of the t2gE conference on Green Economy in 2017.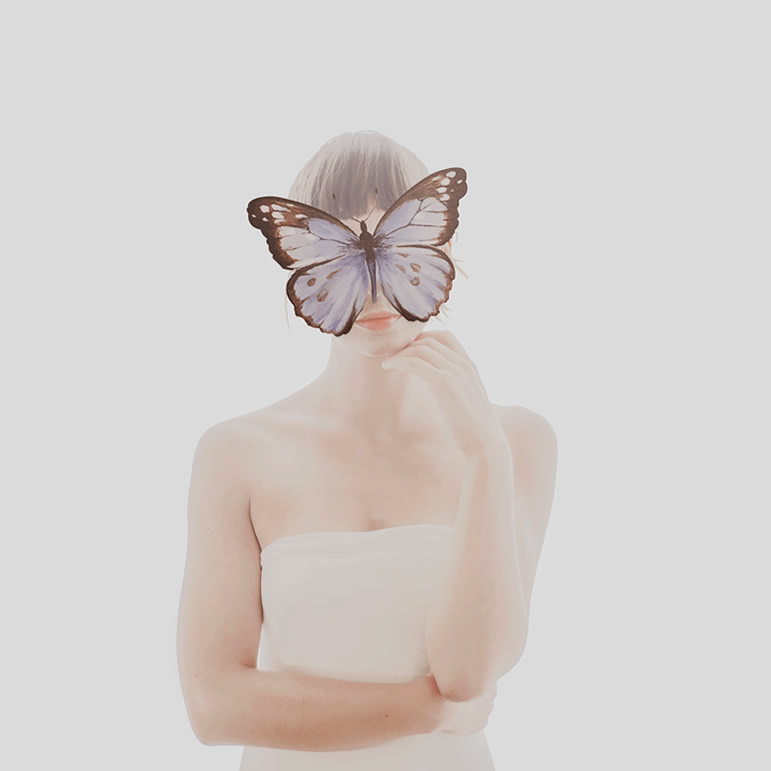 You can find Erika Zolli on the Web :
Copyrights:
All the pictures in this post are copyrighted Erika Zolli. Their reproduction, even in part, is forbidden without the explicit approval of the rightful owners.