The idea of this project came in mind while we were doing a photo shoot on Bidar for an official photo book by Bidar tourism department. Apart from all other historic destinations, the facts about Bidri work seemed quite unique and interesting as we talked with the local artists. So finally, we started this project exclusively on Bidri work which is a 500 years old art and came from far middle east to India with profound encouragement by the local Bahmani kings.
Bidriware is made of an alloy of zinc and copper and the fine, shiny designs are created using thin silver strips. But the most fascinating fact is the usage of moist and blackened mud, available just in few parts of Bidar fort. Only the experienced Bidri workers can identify the specific soil after tasting it with own tongue. Because of acidic nature, unlike ordinary soils, it gives a tingling sensation as they taste. Many scientists have taken the sample, but no one could ever publish the composition which gives it an oxidizing nature. The soil gives the final product a shiny black look. There are various stages in the process such as molding, designing, engraving, silver inlaying, smoothening, buffing and finally oxidizing.
Some of the artists are also national and state award winners for their excellent craftsmanship. But they believe that Bidriwork now needs innovations to survive further. It can be a hidden opportunity for the design students to apply their own innovations in collaboration with these experienced artists. The modern ideas and ancient experience could make an amazing blend.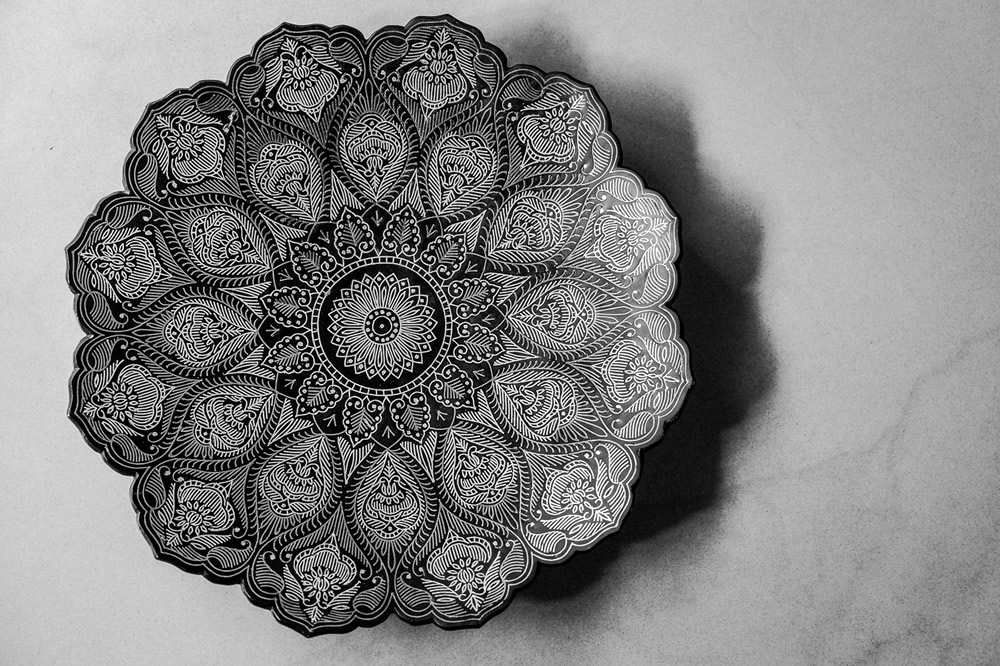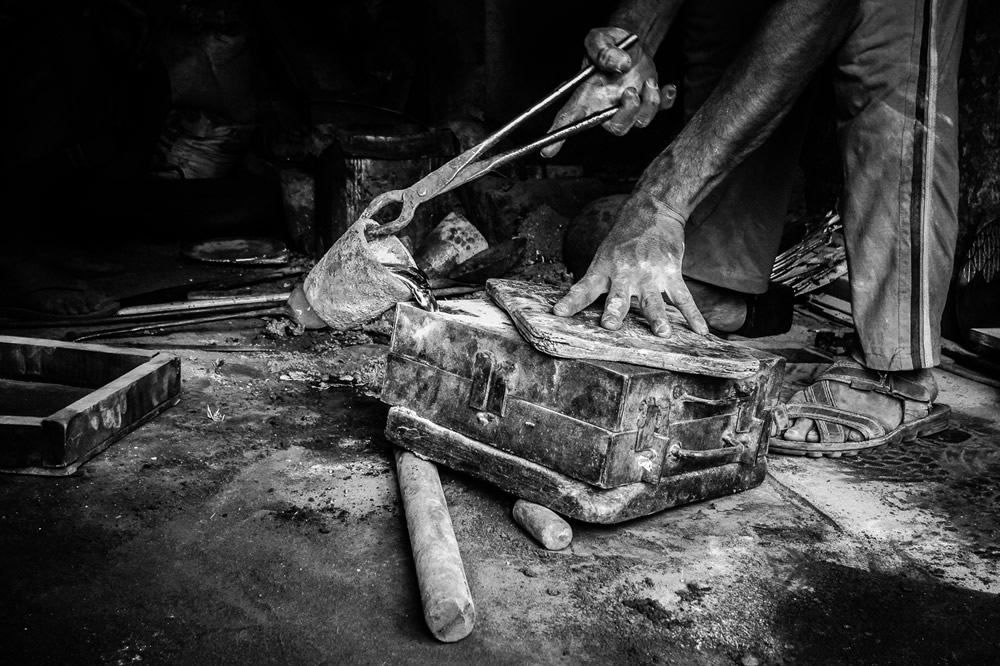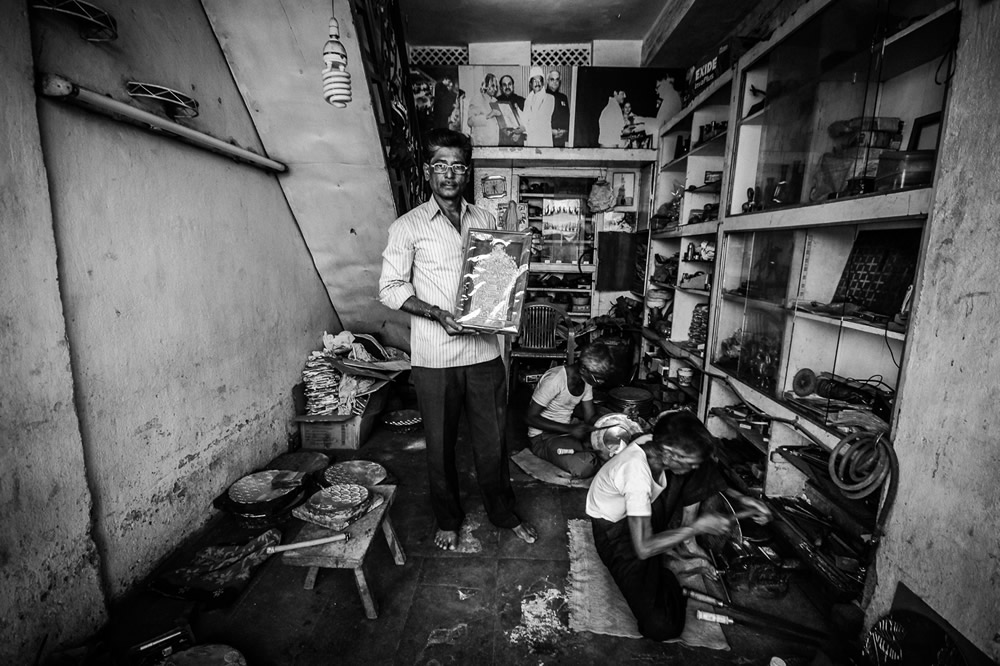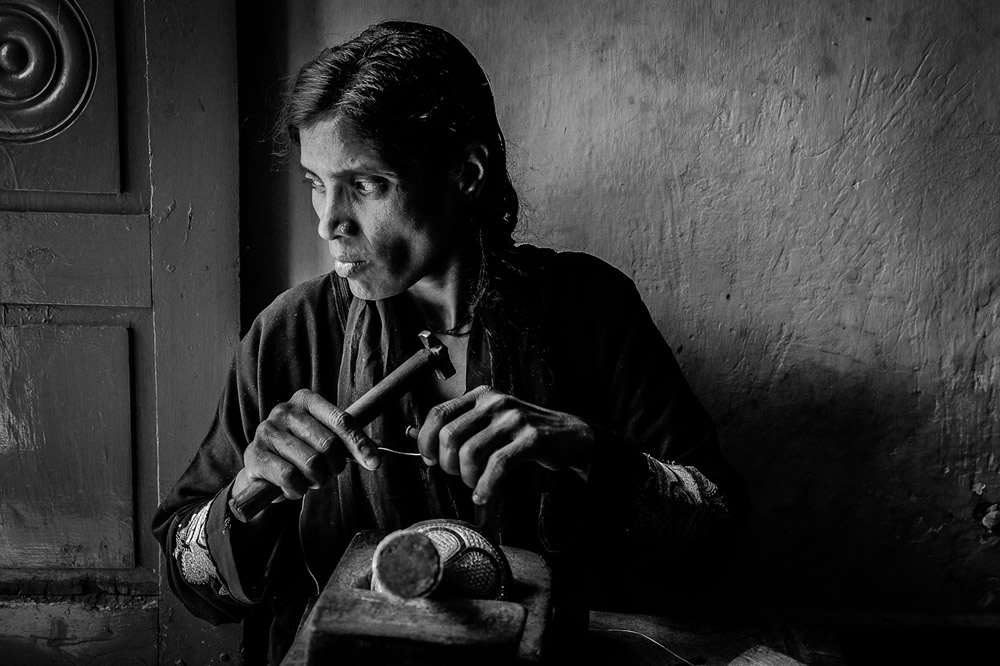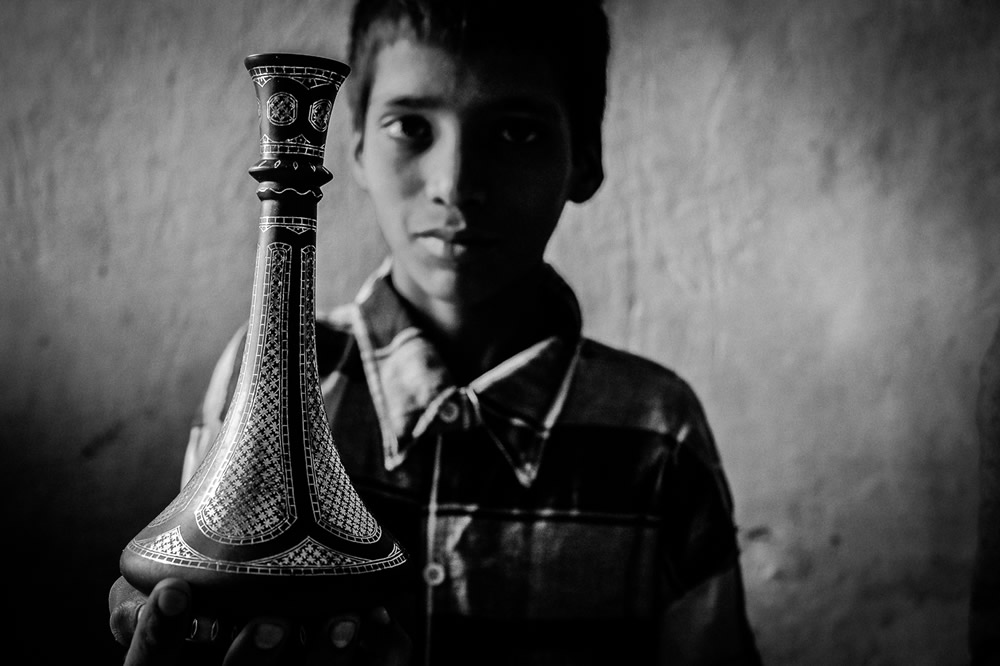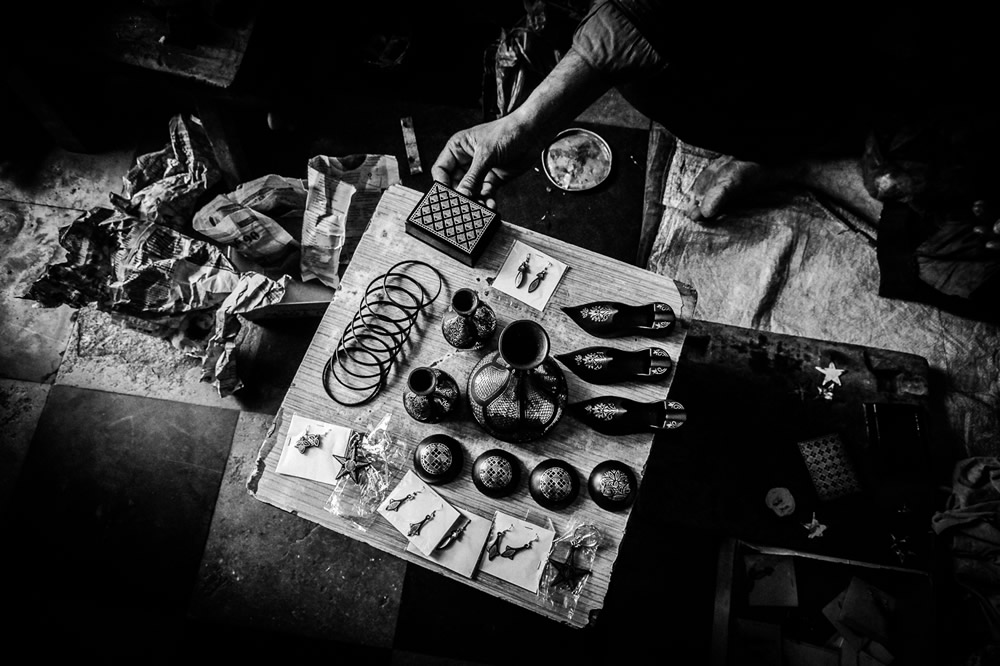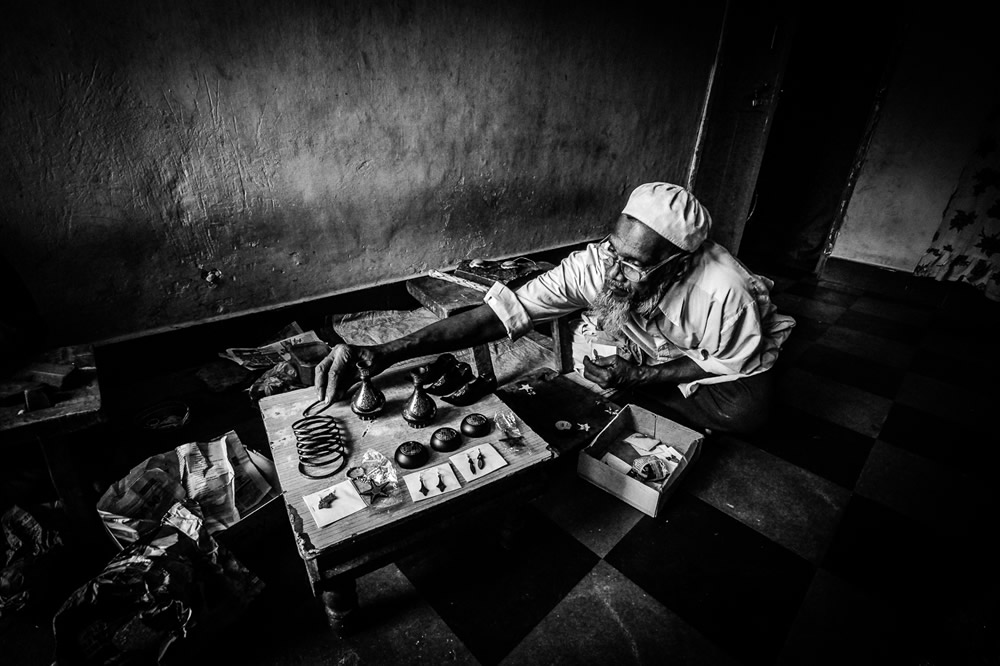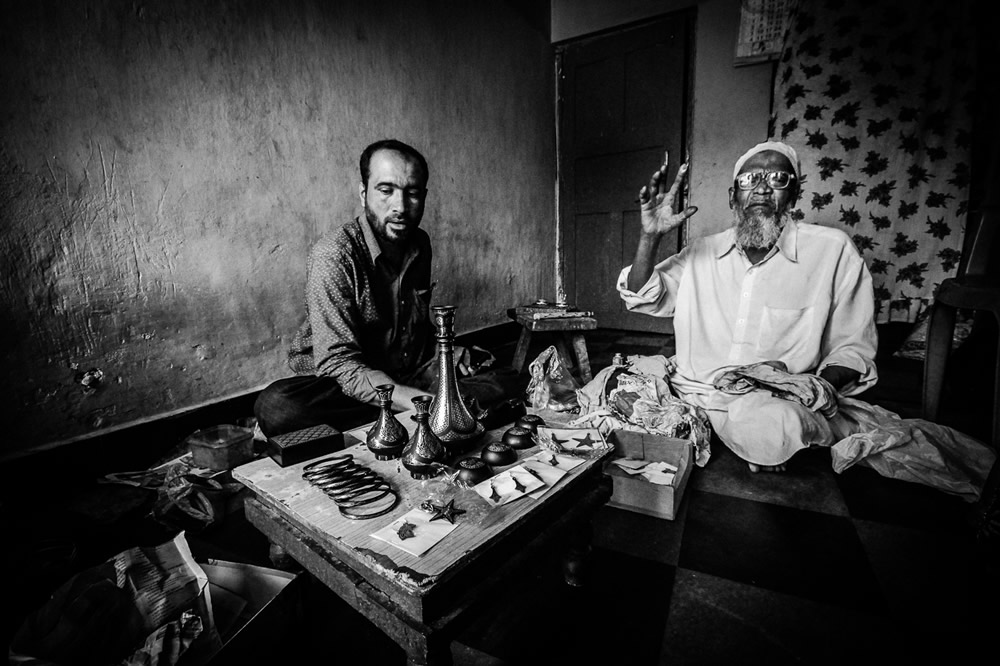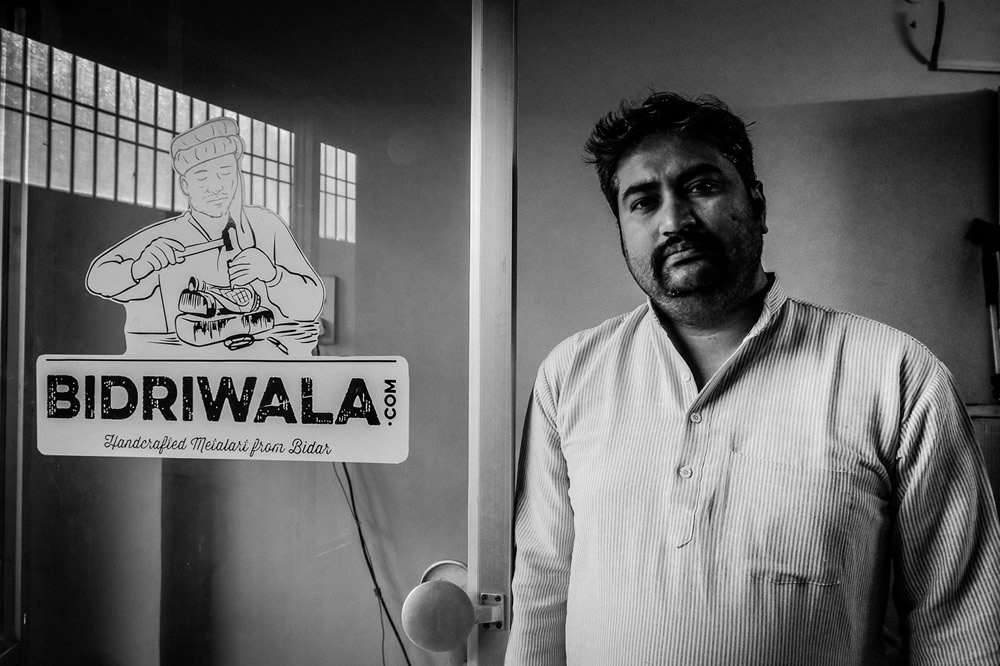 About Ujjal Dey & Mangalika Ghosh
Ujjal and Mangalika are IT engineers by profession and shutterbugs by passion and this passion finally brought them together as life partners. They love to travel a lot and there is no boundary of choices. Less explored ancient temples to popular destinations all equally attract them with their magic wands. While Ujjal is more of a documentary photographer Mangalika is keen towards anything about Indian art and culture. Hence this was a joint venture with a mix of their individual preferences.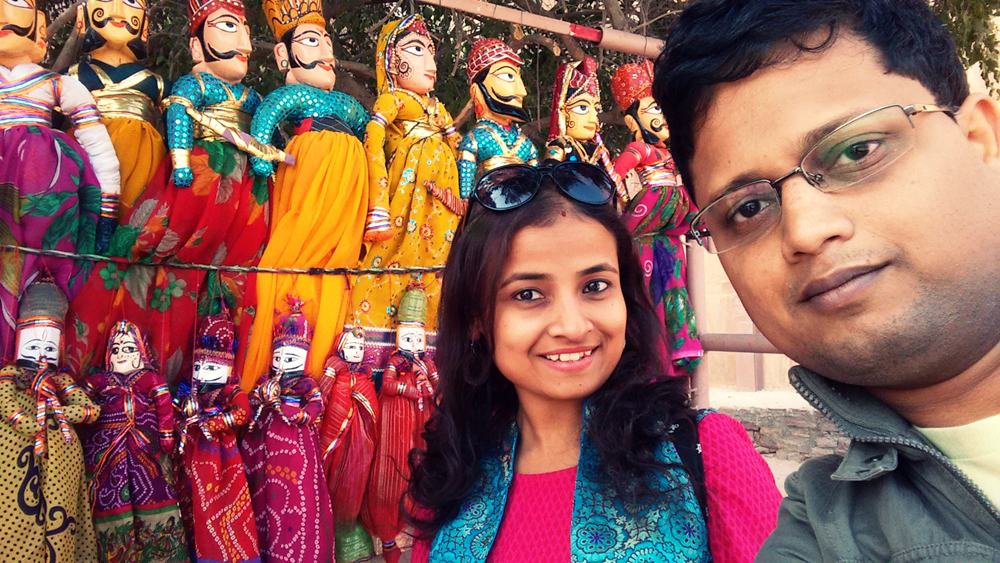 You can find Ujjal Dey on the Web :
You can find Mangalika Ghosh on the Web :
Copyrights:
All the pictures in this post are copyrighted Ujjal Dey & Mangalika Ghosh. Their reproduction, even in part, is forbidden without the explicit approval of the rightful owners.