Khandoba is a regional Hindu deity, worshipped by all communities including Muslims, exhaulted as Mrtanda Bhairava, an incarnation of Shiva. He is the most popular family deity in Maharashtra, the patron deity of farming and herding castes, the hunters and gatherers, of the hills and forests (like Mallanna in Andhra Pradesh and Mallaya in Karnataka) of western Deccan. He is also perceived as on "Ichchapurti Devta (God who grants wishes)". Khandoba is also believed to be Kadak(fierce) and most powerful protective deity. He is depicted either in the form of a Lingam, or as an image riding on a bull or a horse.
This was my 3rd visit to the Holy land of Lord Khandoba, at Jejuri nearly 50Km from Pune city, India. This was my maiden voyage as a photographer ever since I started re-visiting the local places /festivals in India for documentation purpose. I was excited to experience Nawas ritual scheduled to happen at Chinchbag (Tamarind Trees Garden) next day.
Khandoba is considered as the giver of fertility. Maharashtrian Hindu couples are expected to visit a Khandoba temple to obtain Khandoba's blessing on consummation of marriage. Traditional Maharashtrian families also organize a jagaran as part of the marriage ceremony, inviting the god to the marriage. Copper figurines of Khandoba riding on a horse (sometimes with Mhalsa) are worshipped by devotees on a daily basis in the household shrine. The ritual Nawas includes the offering of goat flesh and Gondhal performance by Waghya(Male) and Murali (Female folk dancers) to invoke the deities. Gondhal included singing educative songs and dancing performance by Gondhalis.
The Sanskrit MalhariMahatmya suggests offerings of incense, lights, betel and animals to Khandoba. The Marathi version mentions offerings of meat and the worship by chedapatadi – "causing themselves to be cut", hook-swinging and self-mortification by viras. Marathi version calls this form of bhakti (devotion) as ugra (violent, demonic) bhakti.
Next day on Sunday morning 6am, I reached to Chinchbag hardly 5min walking distance from main Khandoba Temple base. The trucks, lorries, SUV's and small cars had started reaching to the venue along with whole families from all over Maharashtra State. Soon after reaching, they started occupying for space to carryout Nawas ritual and Gondhal. Below Photo, series shows the sequence of events of Nawas rituals.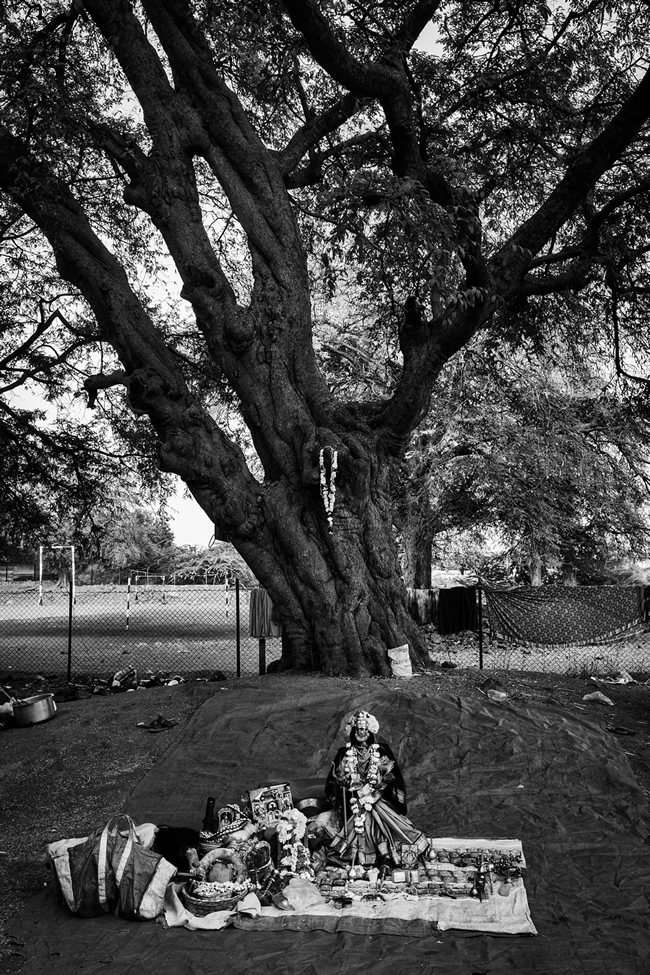 Goddess Amba Bai copper Figurine used by Gondhalis (ritual performers).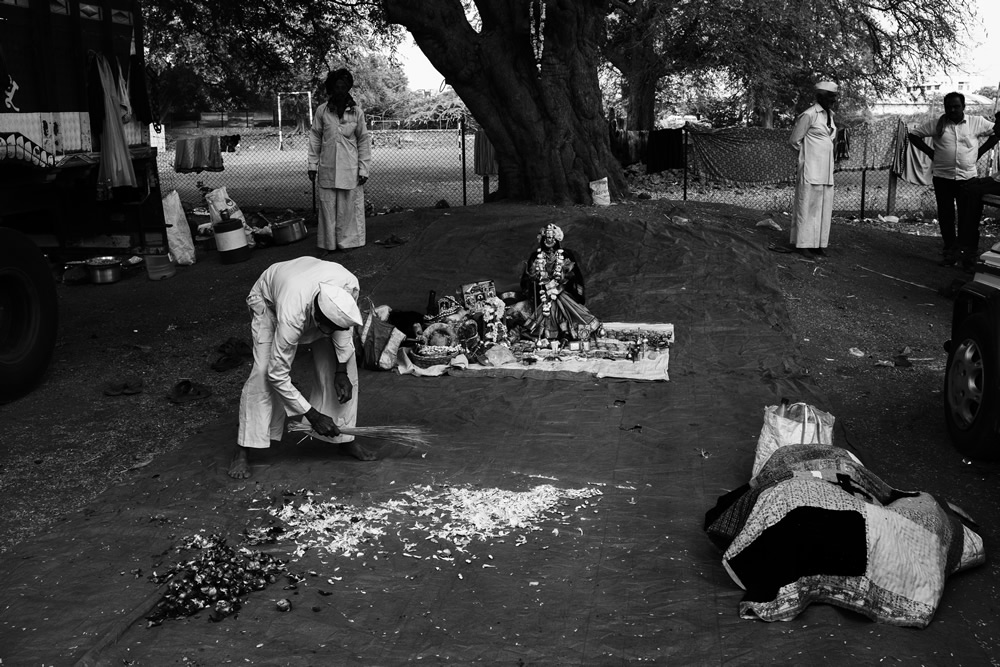 An early bird devotee cleaning the space occupied to perform Nawas ritual.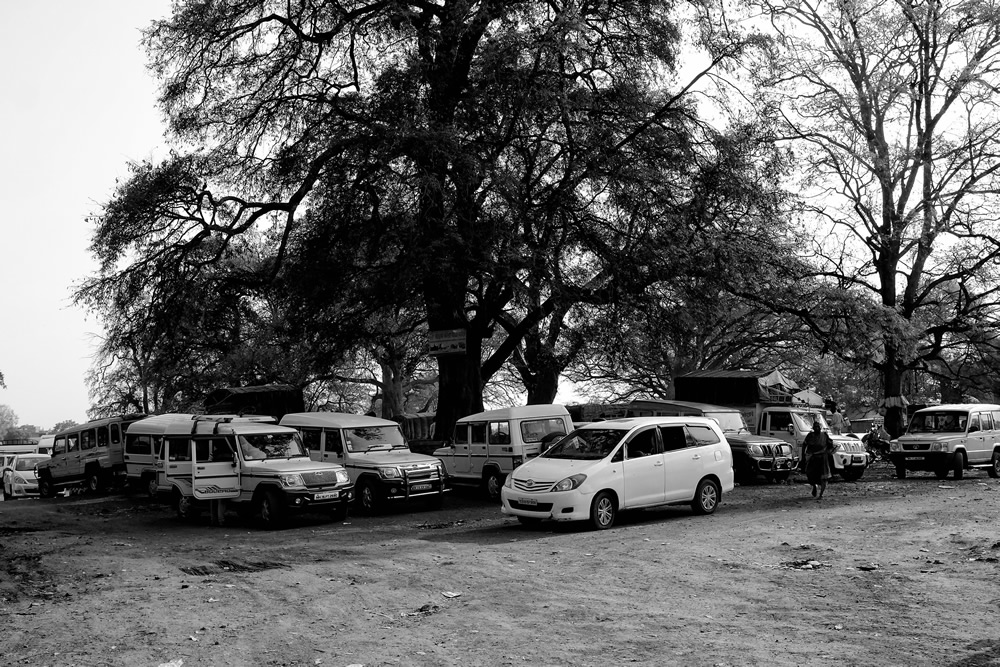 Morning 7am and all parking space in Chinchbag was full with vehicles.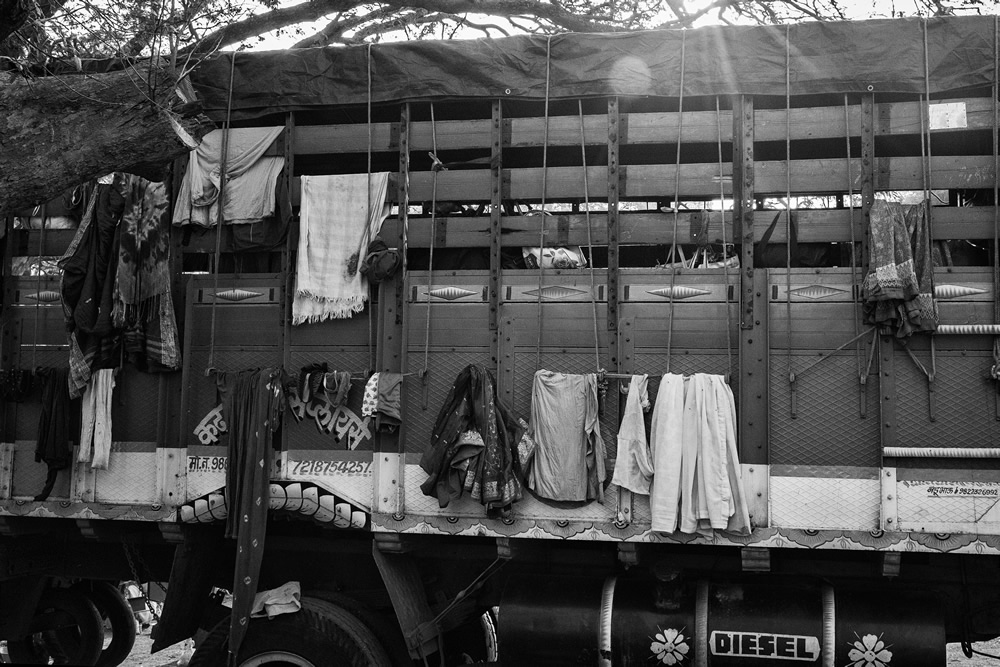 After overnight long journey, after bath, devotee clothes being soaked on Truck.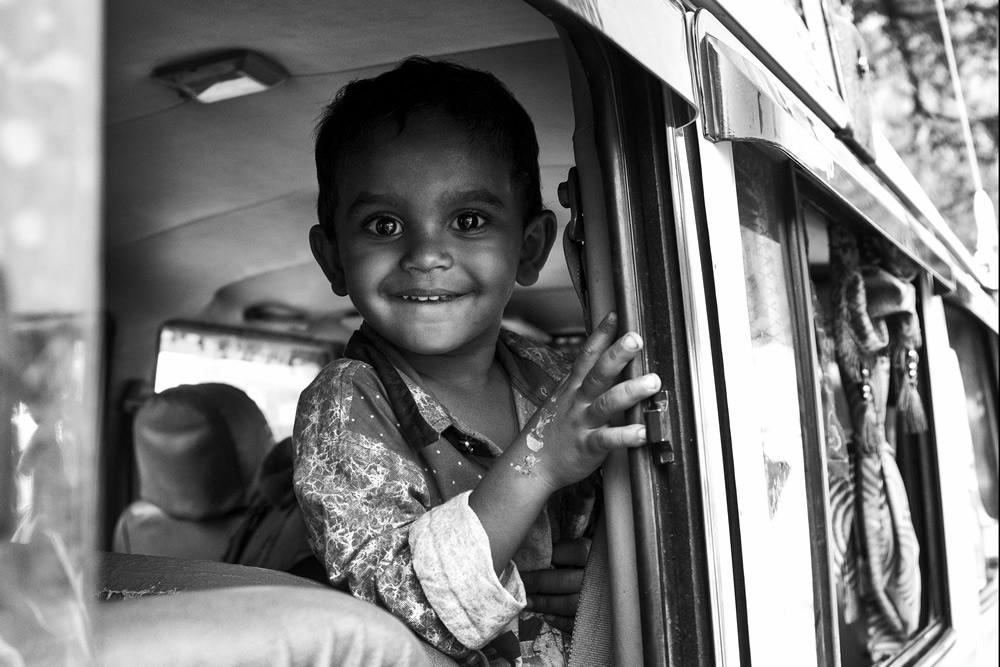 Kid peeking out of their SUV out of excitment.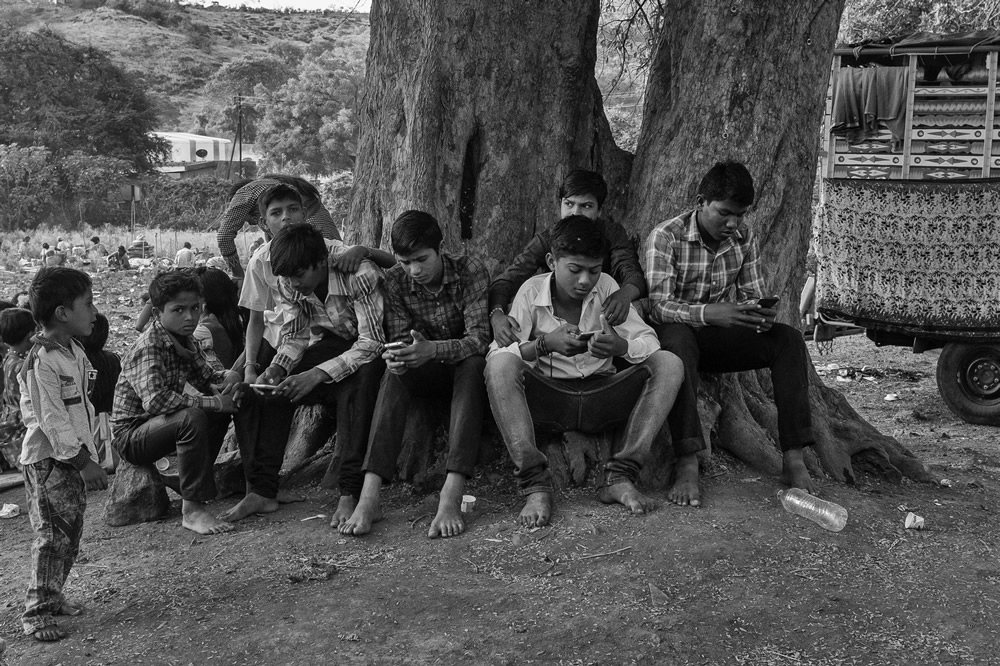 An early bird devotee cleaning the space occupied to perform Nawas ritual.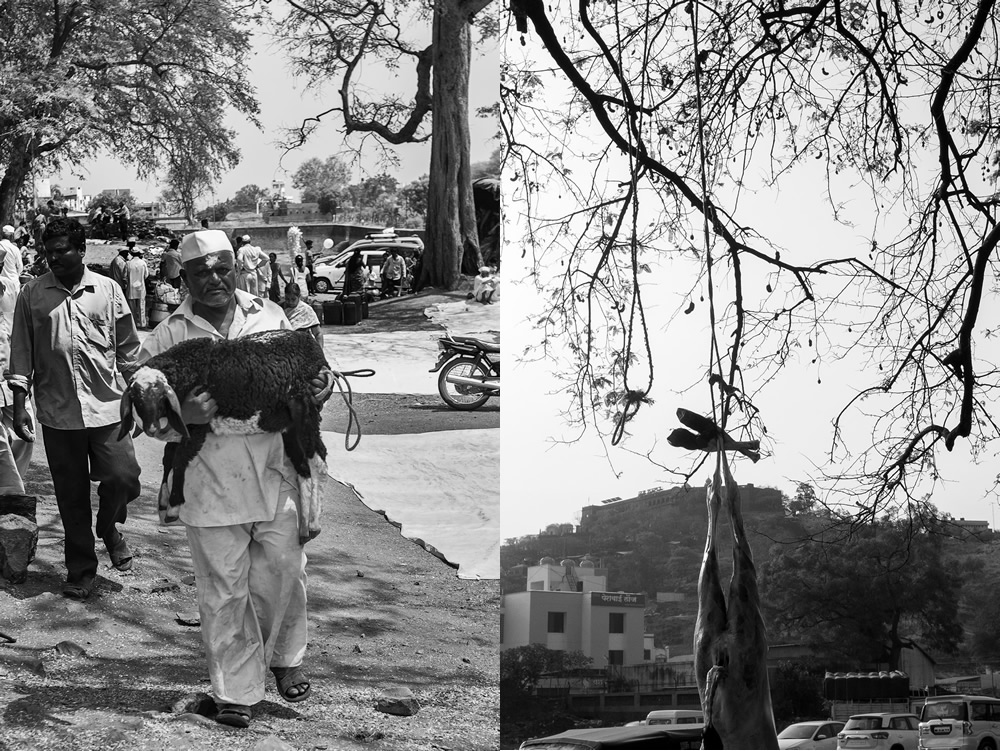 Goat Sacrifice is the main event in Nawas Ritual.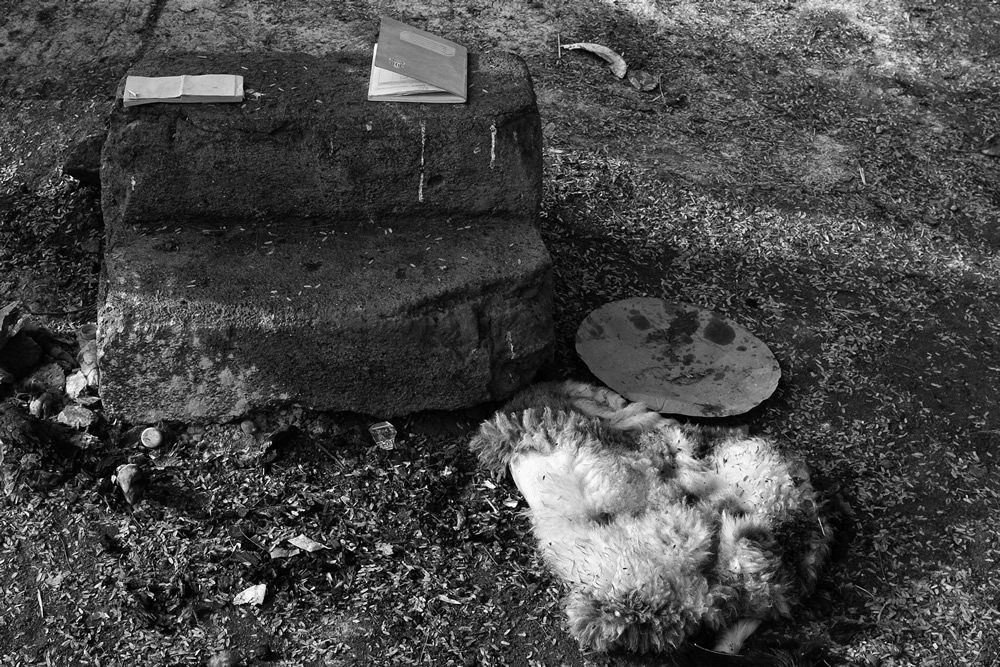 Muncipality authourized butchers record book.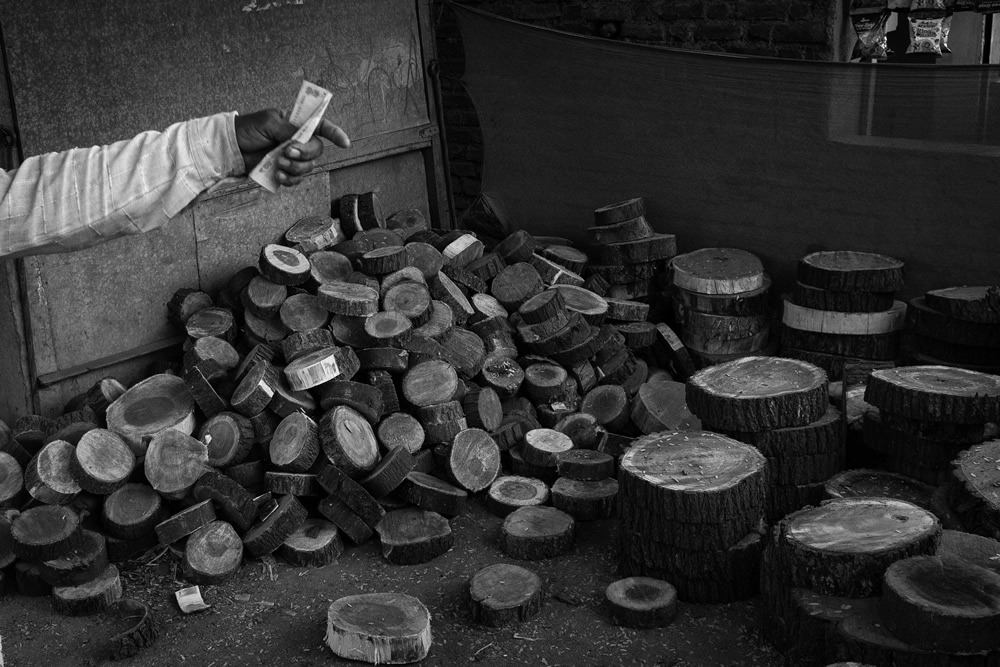 Wood Seller in Jejuri. Wooden blocks used as fuel for cooking meat.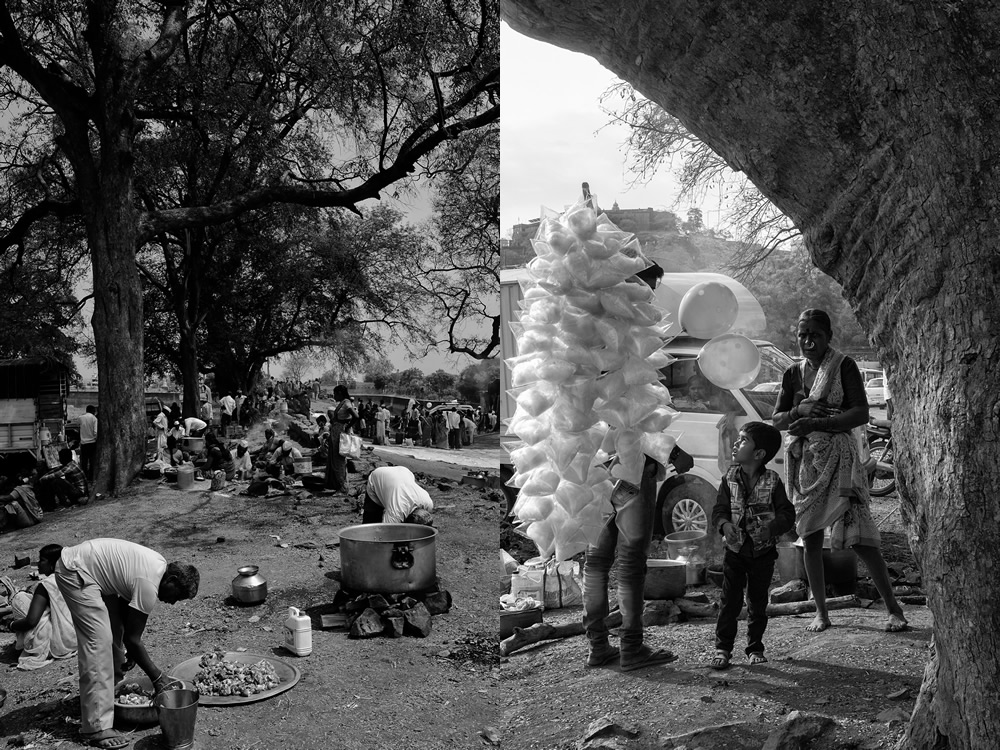 Wood Meat Cooking preperation underway
Meat Masala being prepared by elderly in the family.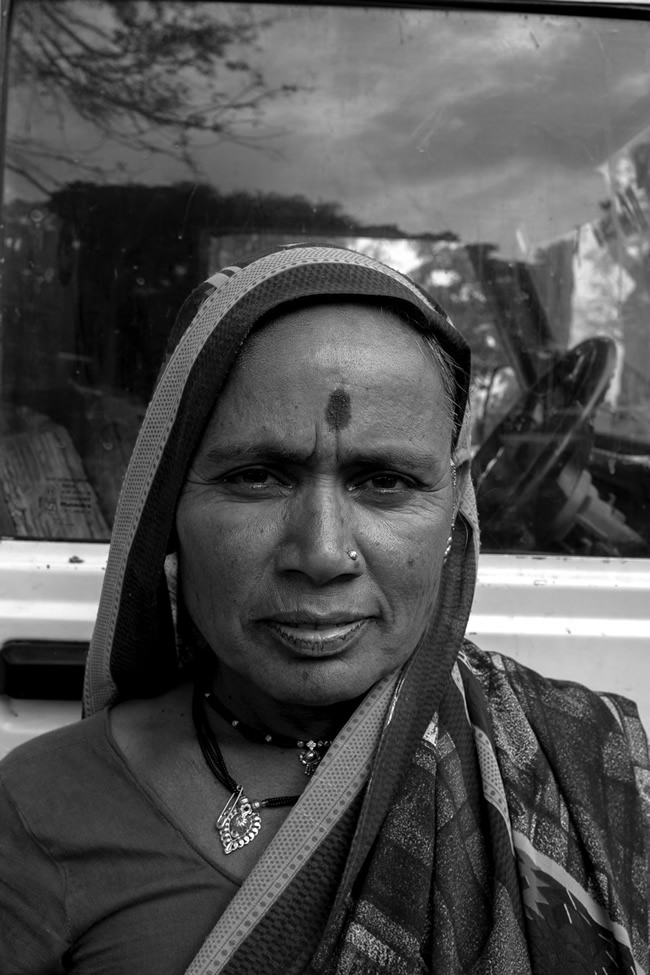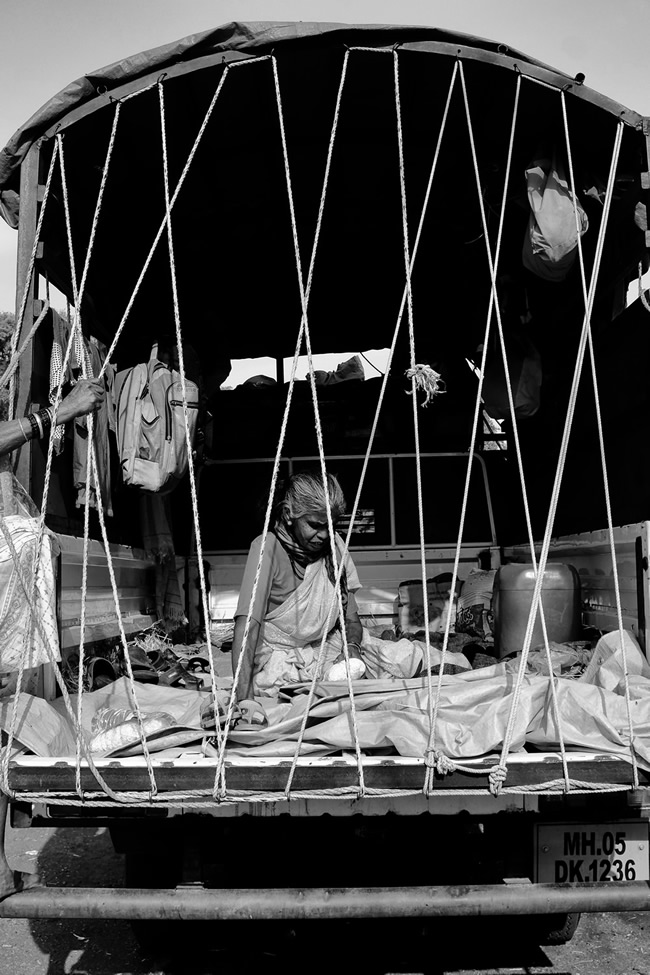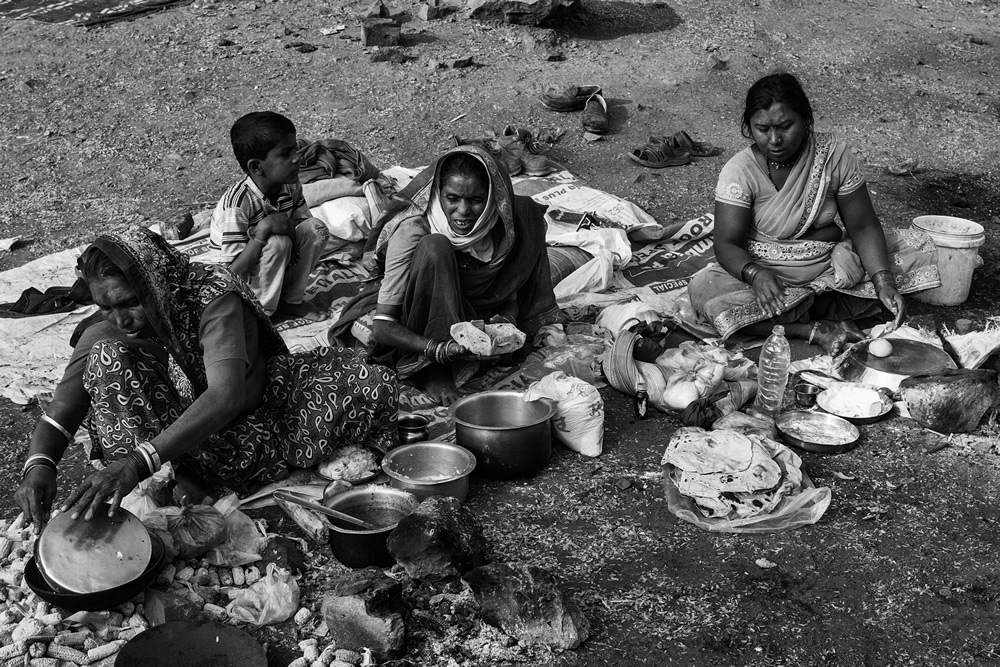 Breakfast being prapared early in the morning.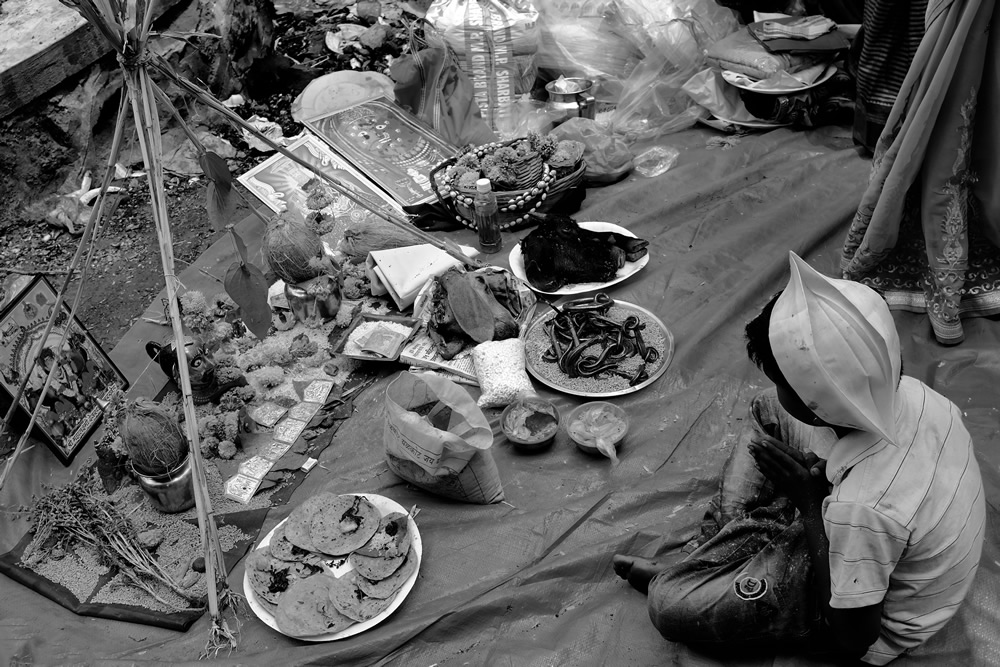 Nawas Ritual arrangement being made.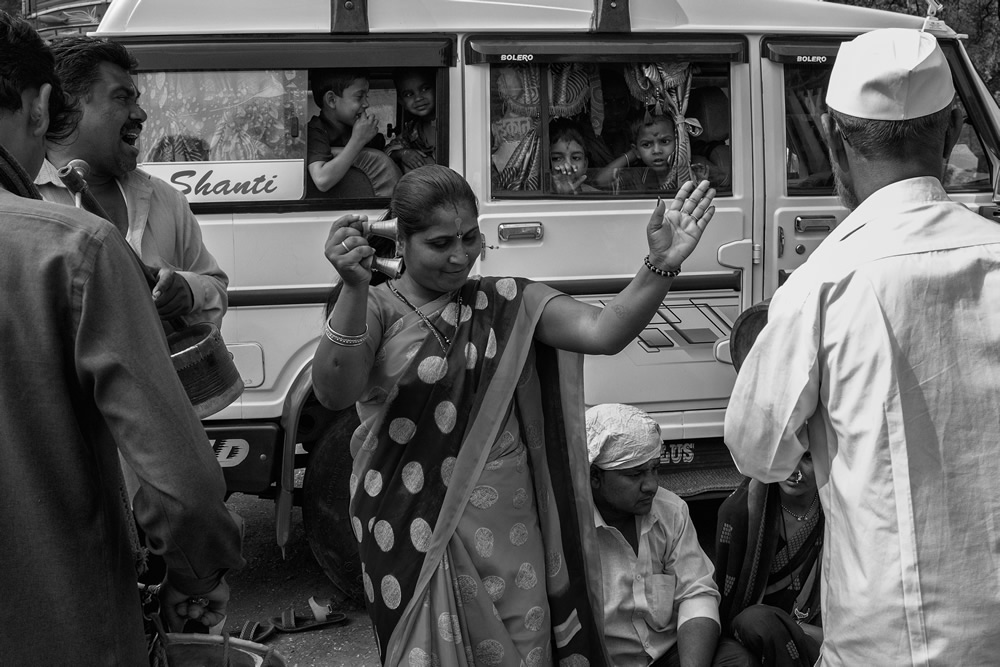 Waghya (male performer) and Murali (female performer) performing Gondhal.
Gondhr Performance by Gondhalis underway.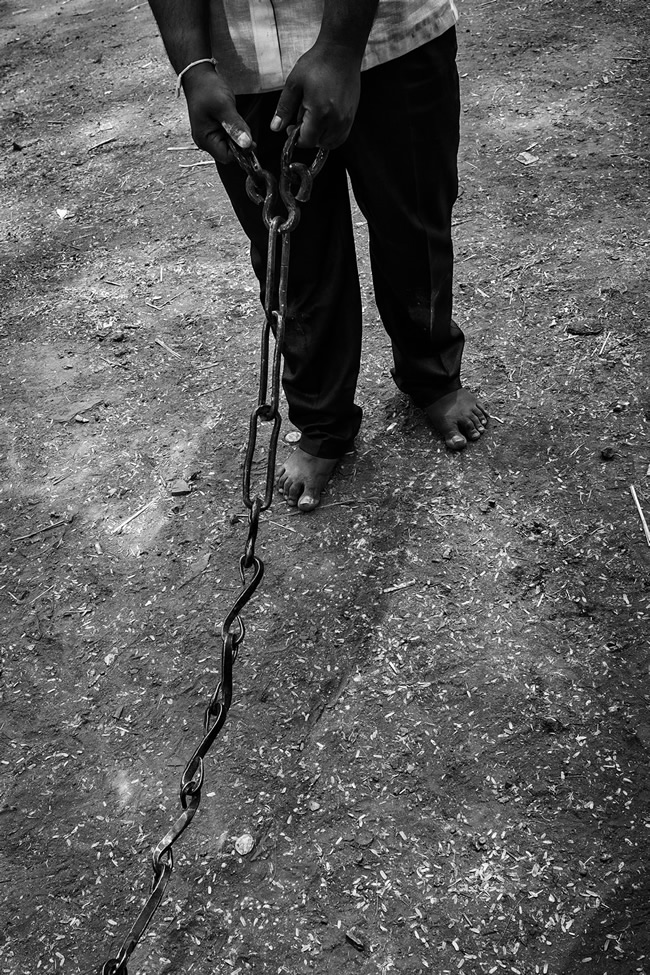 Final hook-swinging and self-mortification ceremony.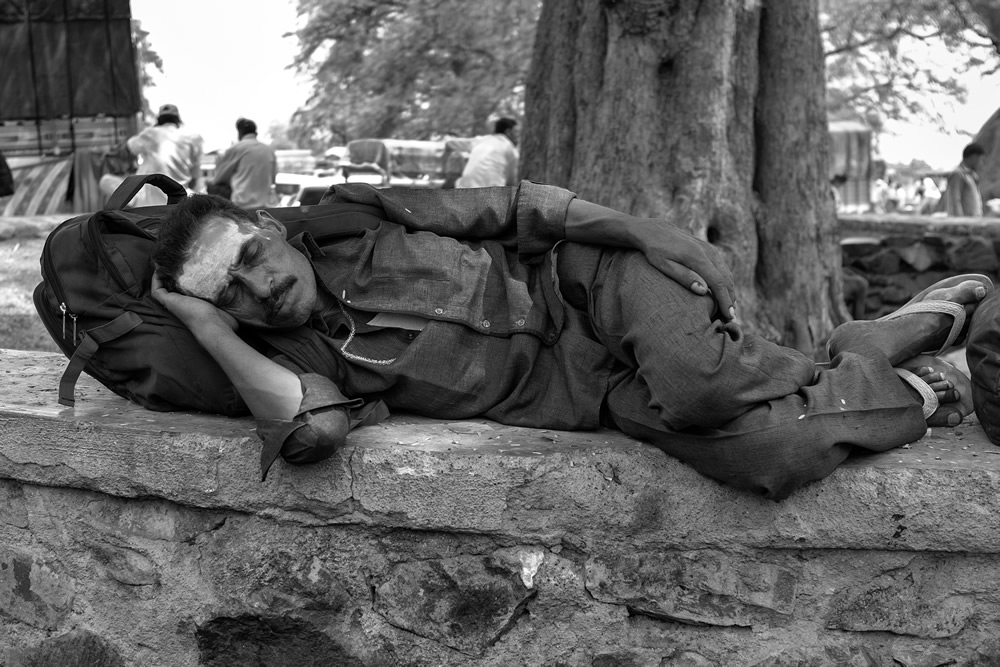 A devotee resting under the tree after Nawas ritual and heavy lunch.
About Santosh Padme
Santosh Padme is a part-time Street/Documentary photographer from Mumbai, India. He is Procurement Manager by profession in a multinational company in Mumbai, India. He bought my 1st Nikon point and shoot camera (7 MP) in 2007 and but never used it till 2012. Early 2012, while working as an expat in Dubai, he bought his 1st DSLR just to use it for family functions. Soon started understanding the manual mode of the camera through manuals and YouTube videos. Till today I shoot manual mode, that helped me a lot to understand photography. Then I joined various local photography groups of various goners. I have learned photography through various workshops and photo walks. I have spent more time outside on the field shooting people. In 2015, I was fortunate to attend a workshop of Vineet and Rohit Vohra, that changed my perspective of street photography. The very nature of this genre, uncertainty, freedom of creativity suits my personality. Being a son of a military officer, I have spent my childhood in a very disciplined seeking environment. Street photography gives me the freedom to break away from mental barriers.
His work has been exhibited in various national and international forums like Photo Walk Dubai, Baby Step Creation Mumbai, Foto Circle Society, Mumbai/ Also his work was published in newspapers like HuffingtonPost& Thane Vaibhav, Mumbai. Since last 3 years, I have been practicing street photography and working on various photo series.
You can find Santosh Padme on the Web:
Copyrights:
All the pictures in this post are copyrighted Santosh Padme. Their reproduction, even in part, is forbidden without the explicit approval of the rightful owners.