Love his words and very inspirational thoughts on the aspects of arts and photography. Meet Layne Kennedy from United States, a editorial photographer by profession who simply excels in various genres across. In this brief Interview with 121clicks.com, Layne opens up on his vision, how it all started for him being a small kid longing for the first film camera, his favorite photograph amidst the crime scene in the great amazon and so on.
This will be one of the most interesting interviews you will read in near future. Layne continues to inspire us through his versatile range of photographs, the composition and picture perfect rhythm across each frame is vivid and makes us to see more. Take a look and be inspired from this veteran photographer.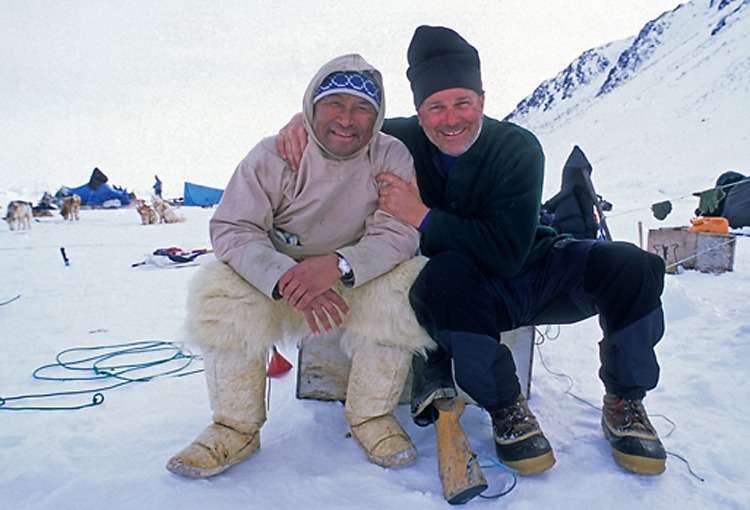 Could you please introduce yourself?
I'm an editorial/fine art photographer based in the Twin Cities of Minneapolis/St.Paul, Minnesota. When folks ask, "What is an editorial photographer?" I tell them it means I photograph just about everything. More specifically, it means that I photograph the world with a story-telling concept behind the image. I'm looking for layers of content wrapped in a artistic veil inside the photograph. The simpler, the better.
What first drew you to photography and how did you discover it?
I've always been attracted to the magic of Photography. A great way to communicate without talking. Got my first camera when I was about 10 years old at the California State Fair. Some vendor was selling these cool little miniature cameras with 25 rolls of film for $5. I wanted it so bad. My parents of course, tried talking me out of it. "It's a rip off," Dad tried to tell me. Five dollars was a lot of money for a ten year old back in the 60's. I shot every frame of every roll around the neighborhood. Eagerly, I took the film to the drug store for developing…..not a single frame turned out. Dad was right. I got burned big time.
It wasn't until years later in a High School photography class that I was rejuvenated. I saw my first print come alive inside a developing tray of Dektol and I was hooked for life. That magic was crazy cool.
How did you get interest about people and Travel photography?
I've always been intrigued by how people live in different places. Over the years, in a nutshell, I believe we're all basically the same. There are just different circumstances, climates, economic challenges, that shape us.
Those differences I find compelling and exploring them gratifying. I tell people being an editorial photographer is a lot like being an actor. I get to walk in someones's else's shoes for a few weeks. One week I'm a fireman, the next a oil driller, the next an fossil digger. It's a great way to experience life.
My affection for the land and environment has always been an excuse to get to places that interest me and document people as they live within those environments. And unlike many, I like having people in landscape photographs. It offers more depth to the scene. It puts the viewer there. Why are they there? What are they doing? And, so on. And, from the business side of photography, a greater number of editors prefer people in the images for those same reasons. A book or feature story of just landscape images with no people can become redundant pretty quickly.
For Layne, what does it take to make a good photograph?
There's an old saying in journalistic photography, "It's F/8 And Be There." And that rings true particularly when on assignment. Anticipation, instincts, research and timing are everything. When telling a story visually, it's the little things that make up the body of work. A collection of visual observations that the photog feels will tie the story line together. With luck and hard work, those great shots that happen along the journey become the opener and closers in most stories.
Rarely are they planned. They just happen. But, they can't happen unless you're out shooting and following a story line. Powerful visual moments happen because you are out looking for them. When working on a theme or story, your attention is aimed towards a new world. Your observations and strengths in using your photographic eye allows others to see these things as well. If you are just looking for pretty pictures, you will miss details that communicate this life to others. So, working on a specific theme is a great way to explore new worlds and strengthen your observation skills.
Can you please choose one picture from your portfolio and share the story behind the making?
Wow, that's super tough. There's so many stories behind so many images. But, this image of a two men paddling upstream on the Amazon River is one of my personal favorites.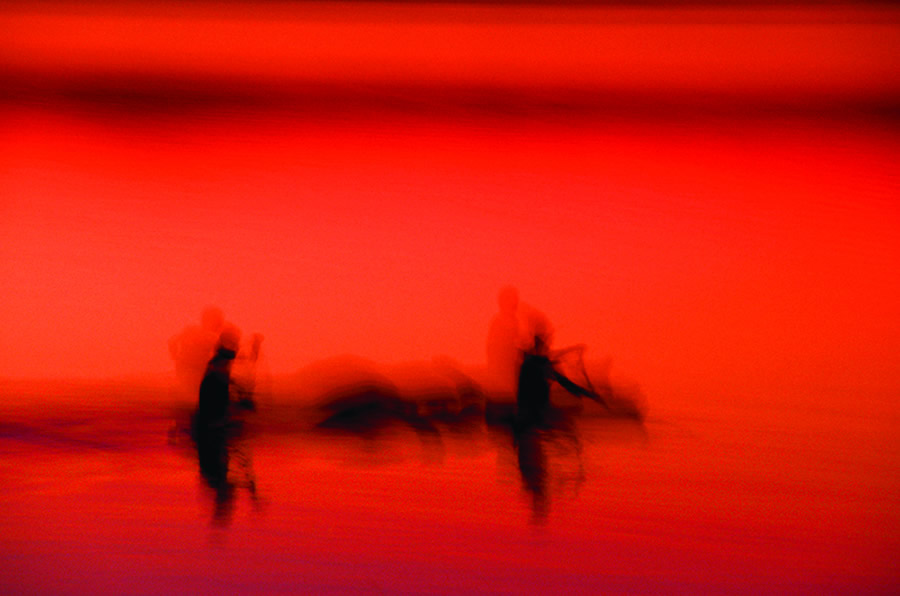 This image was made while covering an assignment on the mythologies of the Pink Dolphin in the Amazon River. The writer and I made it up to the furthest remote Ranger Station on the Peruvian portion of the Amazon. Here the rangers patrol for poaching, illegal harvest of trees, wildlife and so on. When we arrived the place was in lock-down mode. The night before three of the seven rangers had been murdered while sleeping.
The alleged suspects were from a downstream village whose nets had been confiscated for poaching days before. We went to the village to ask around and the tension was thicker than the humid air. It was an extremely uncomfortable situation. After a few hours of walking around the village, the sun was setting and it was time to leave. We made our way back to the river's edge and I spotted this dugout canoe with two men paddling the stiff current with banana's and other items inside. The brilliant color of the sunset was reflecting off the clouds over the river. The light was stunning. I threw on a 300mm, hand held, and needed a three second exposure to make the shot. I wanted a pan shot to create a dreamy feel to the scene. But, three seconds is a long time!
Since this was before digital, I couldn't see my shot until all the film was processed once I returned home. I wondered frequently, did it work? Was it a sharp enough pan for the paddlers to be recognizable? Could you tell what was happening? Did the color come through? Arrgghh! When the processed film boxes arrived, I tore through them like a kid digging for that last cookie in the box. I had to find it. There it was. It was beautiful. More than I had expected. On a day filled with so much hate, crime, and tension, I found a moment that was real, soothing and photography made it happen. I felt as though this moment had reconnected to me to a better world and defined why I'm a photographer.
Your Inspiration?
Daily life, observations, nature.
Your favorite photographers?
Too many to list. I'm a lover of the medium, so there are many styles I appreciate. I collect photographs from other shooters and buy books from other photogs. I don't compete with other photographers. I never have. It seems I'm too busy competing with myself. There's so much I want to experience with a camera that worrying about competing with others never made sense.
That said, there are some photographers work I simply adore and reaches me on very spiritual levels. I was always a fan of Edward Weston. His vision of simple things and how he turned a pepper (Peppers No. #30) into a sensual object gave permission to so many others in the medium to explore and develop personal photographic approaches to their art was significant. A few of the living photographers whose work I look forward to seeing new works include William Albert Allard, Sebastiao Salgado and fellow Minnesotan, Jim Brandenburg to name just a few.
Your favorite photography quote?
Wow, lots and lots, here's a few…….
"There are no bad pictures; that's just how your face looks sometimes." – Abraham Lincoln
"The camera is an instrument that teaches people how to see without a camera." – Dorothea Lange
"Your first 10,000 photographs are your worst." – Henri Cartier-Bresson
"What's really important is to simplify. The work of most photographers would be improved immensely if they could do one thing: get rid of the extraneous. If you strive for simplicity, you are more likely to reach the viewer." – William Albert Allard
What are some of your favorite books on photography?
What camera do you use the majority of the time?
I shoot with Nikon most of the time. But, my roots are with large format 4×5 and Hassleblads. But, it's been a s while since I used them. Those were all B/W days and processing each sheet or roll individually. Now, my darkroom is filled with wooden bowls drying.
Apart from Photography, tell us your hobbies and interests?
I think every photographer has other artistic adventures to explore. Whether it be music, gardening, etc. Lately, I've been turning wooden bowls and have become quite addicted. It's great therapy away from photography. Photography is such an intellectual process. Working is wood is very tactile and I appreciate that diversion. Some of my bowls can be seen on my website.
Any tips for aspiring street photographers out there?
As the great photographer Minor White used to say, "Listen to the Messages." Shoot things that make you feel something. When doing so, you are shooting what can be defined as your style. You responded to a message that called you out. That's the easy part, recognizing the message. The hard part comes in finding a way to photograph it so others might feel the same way.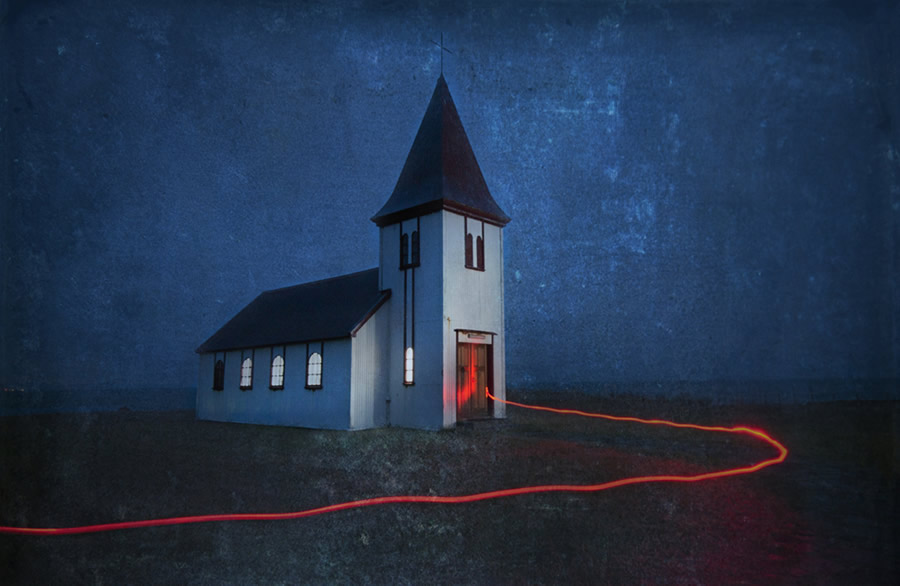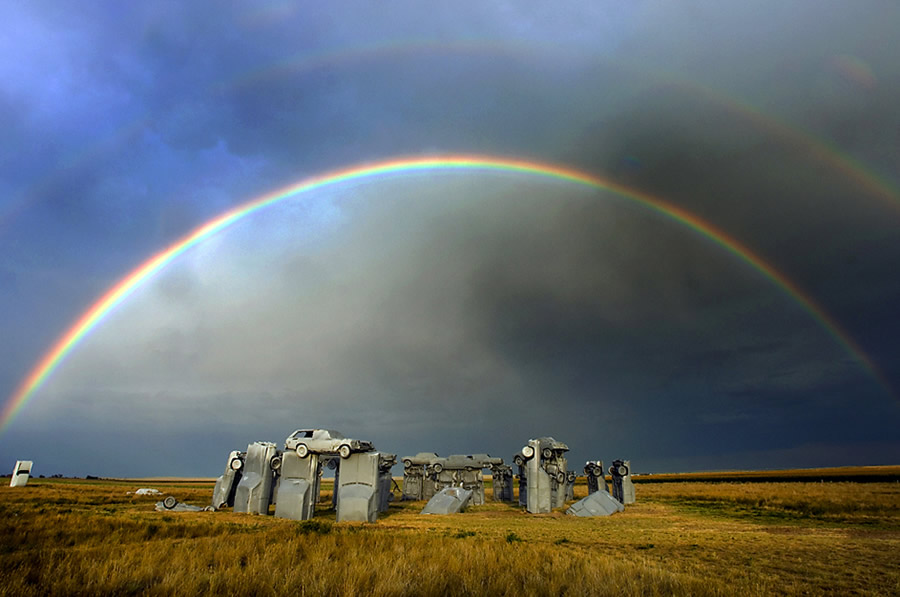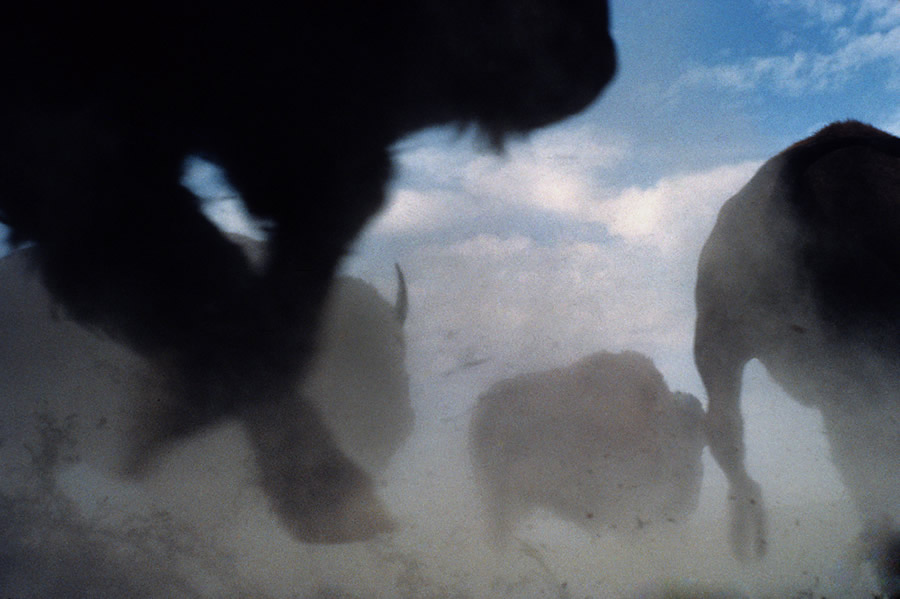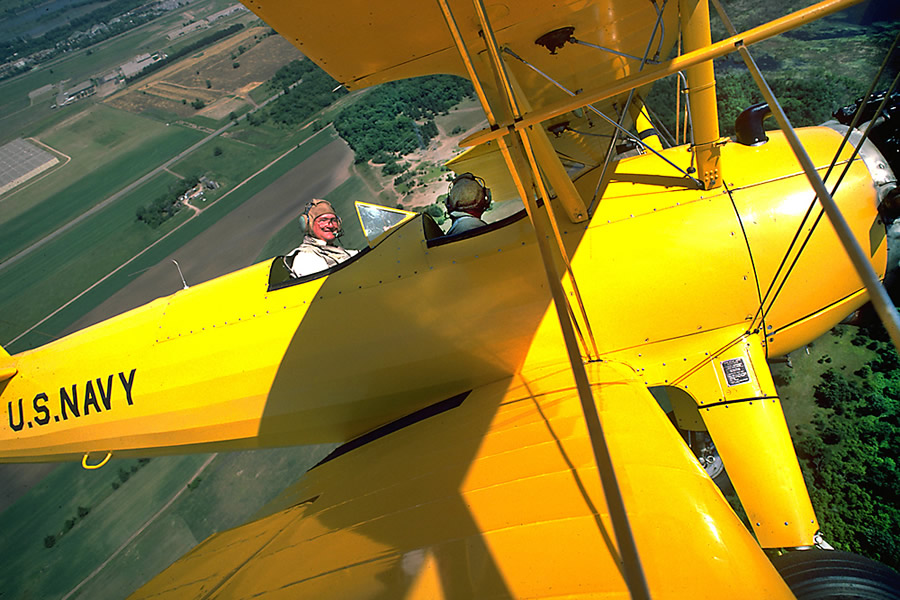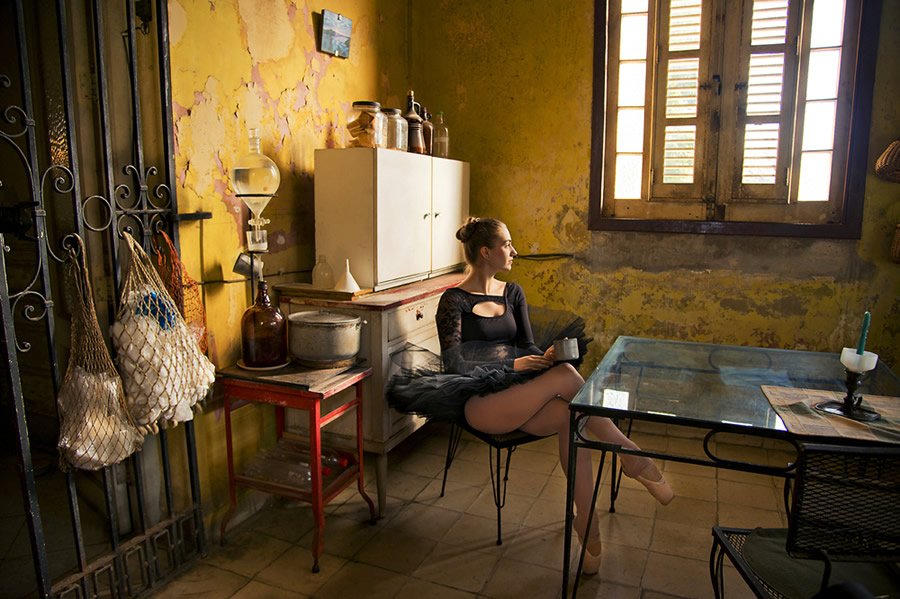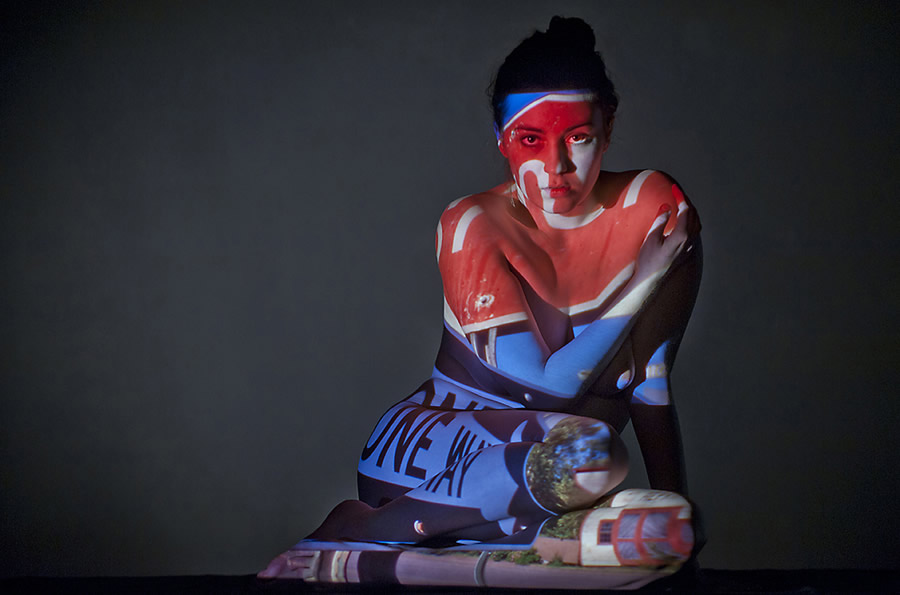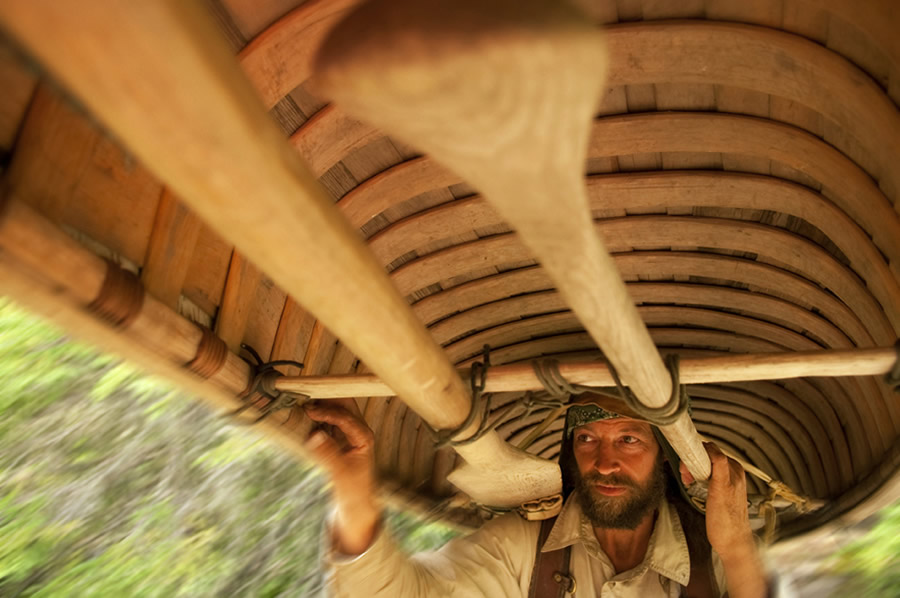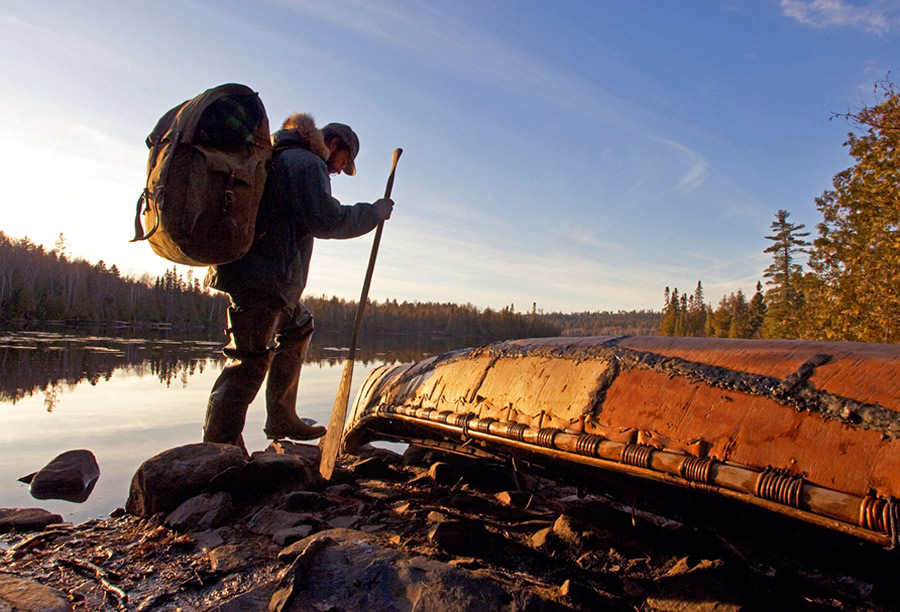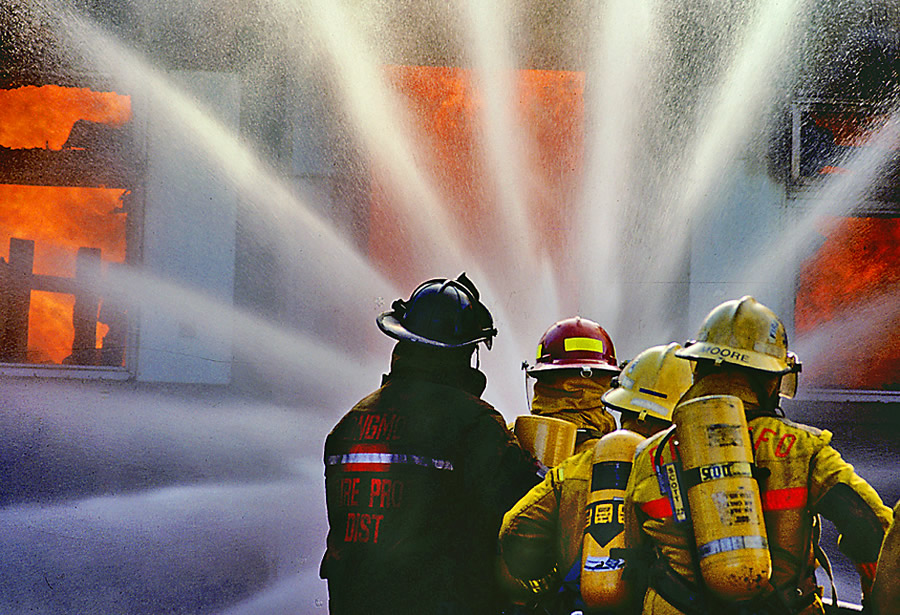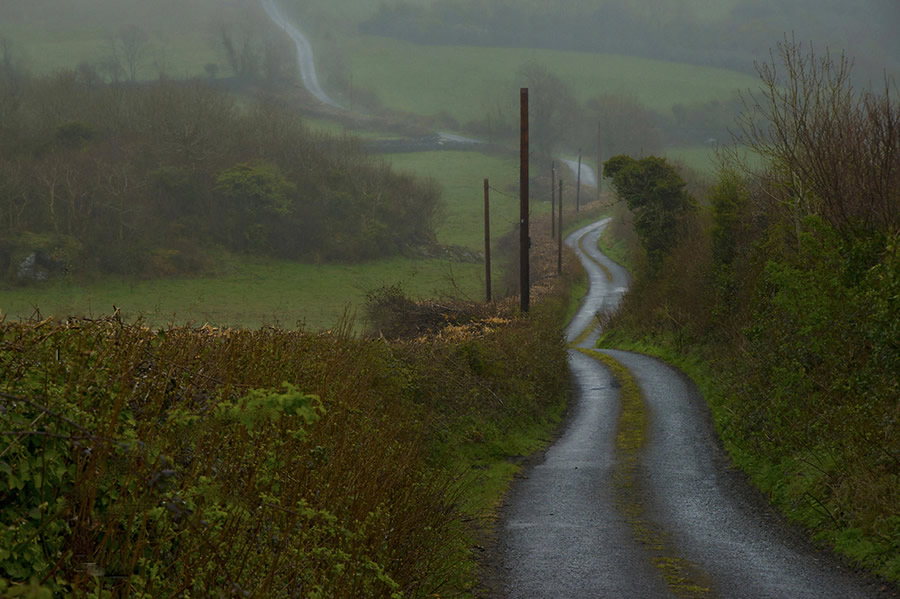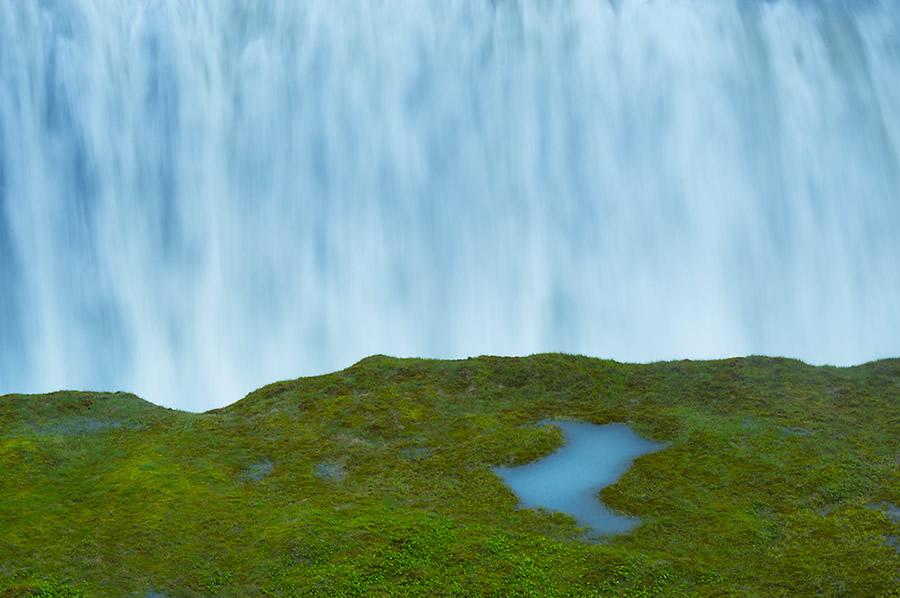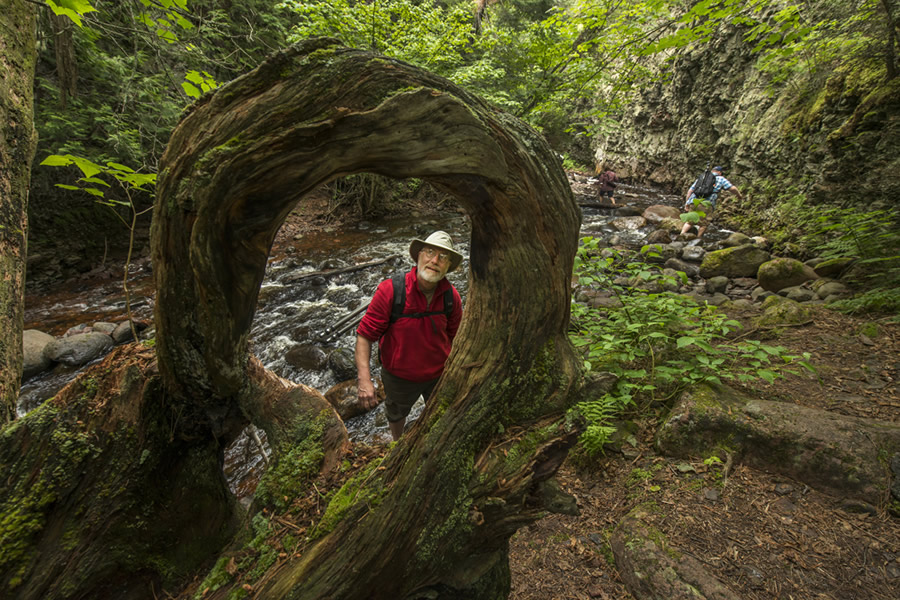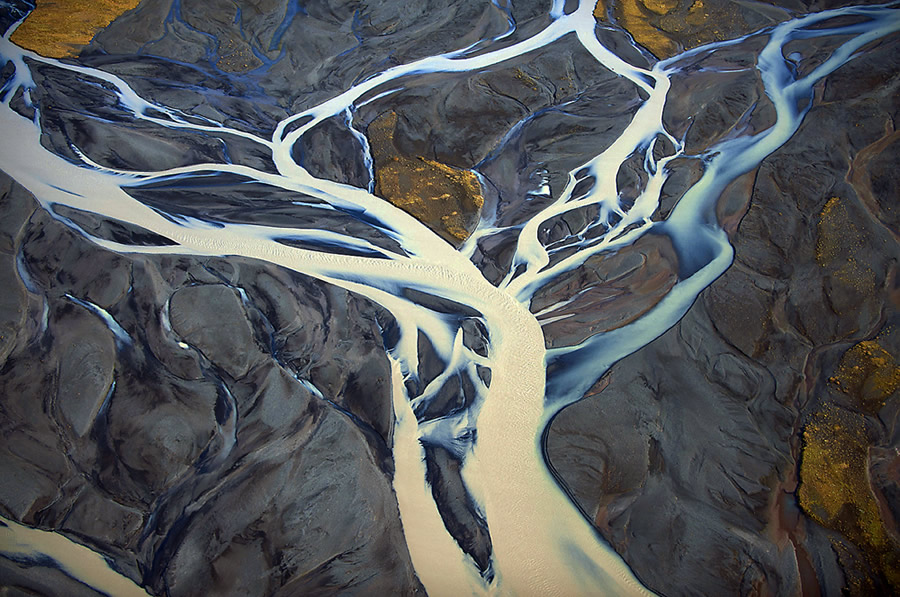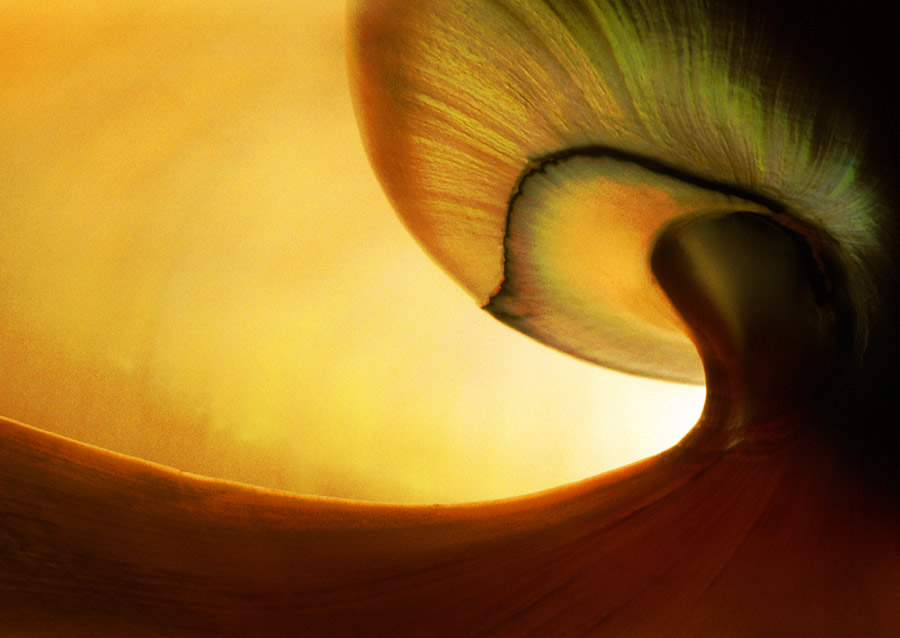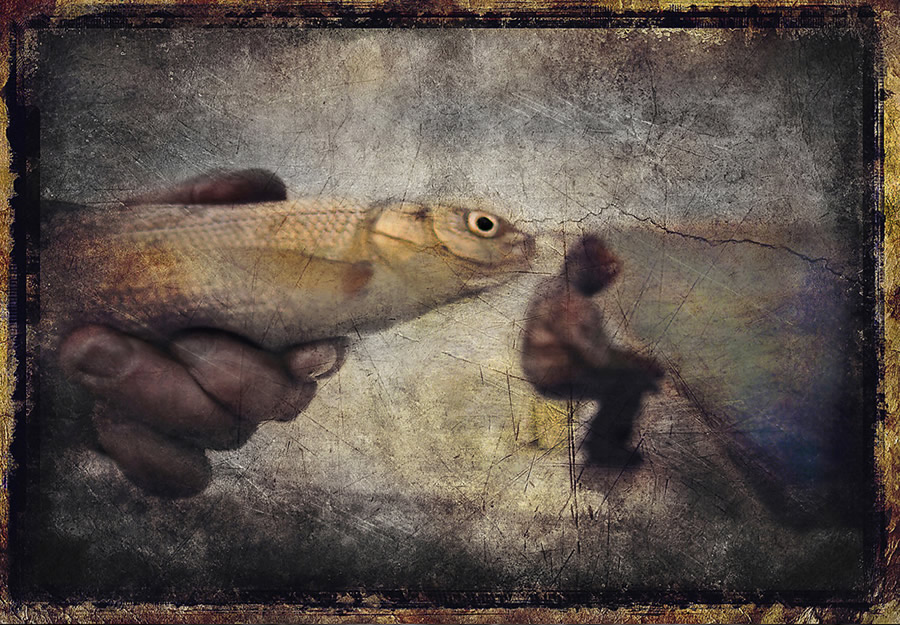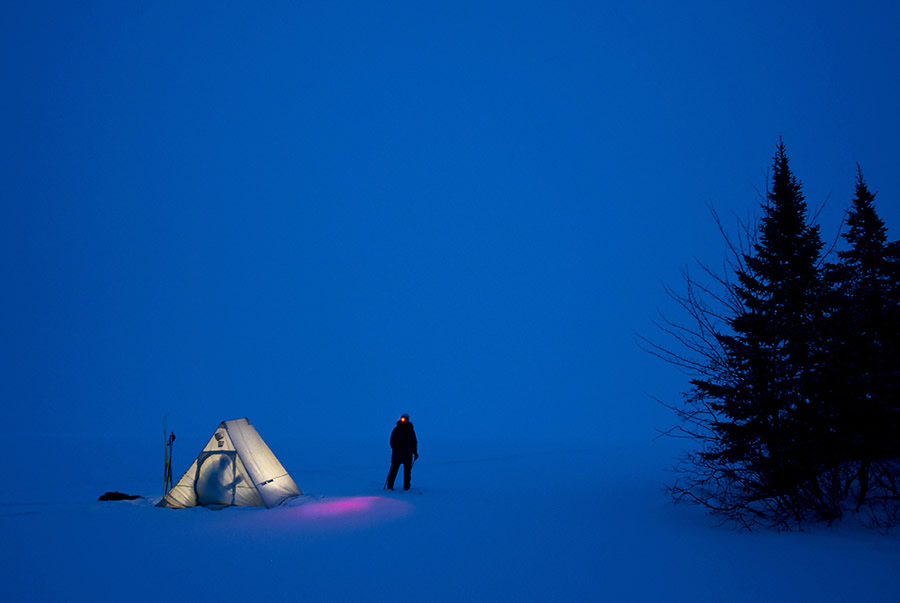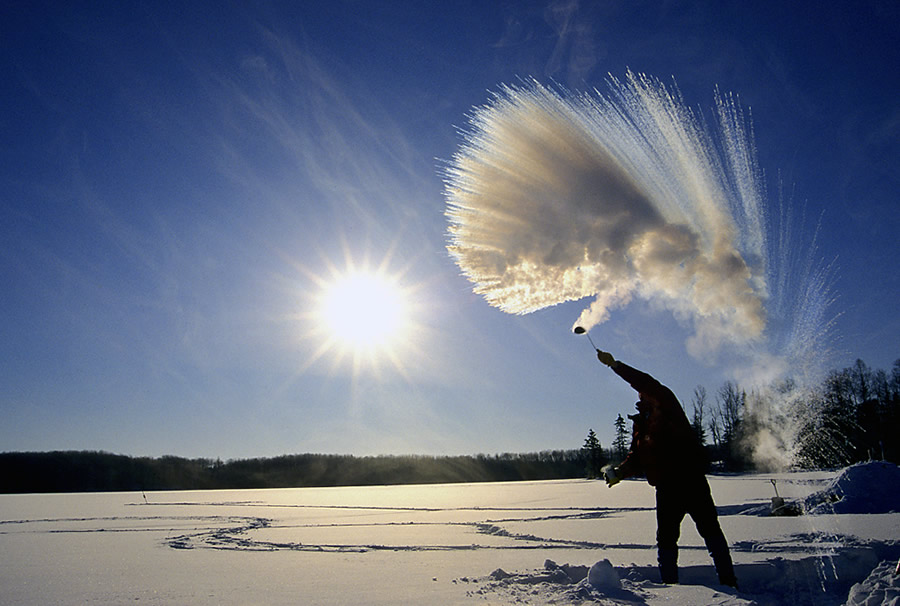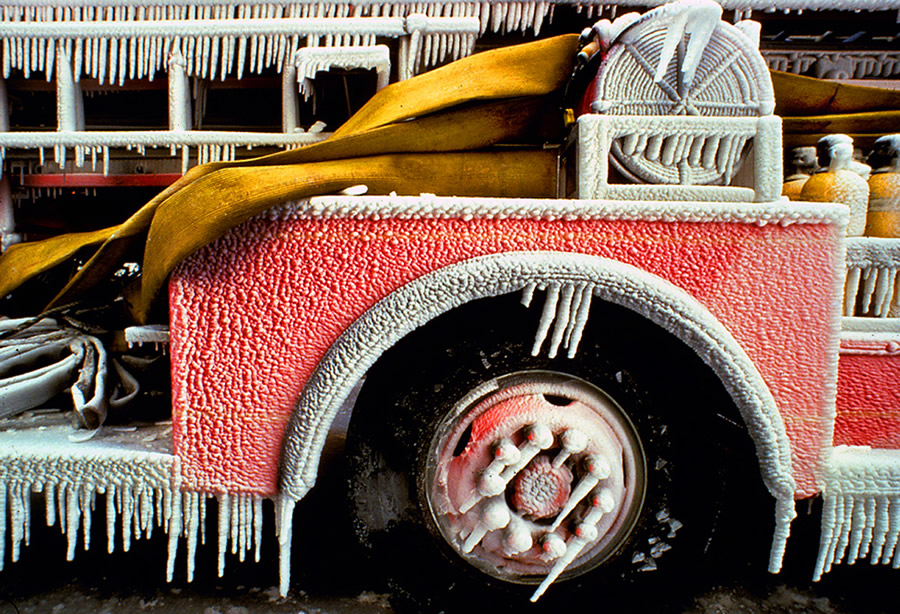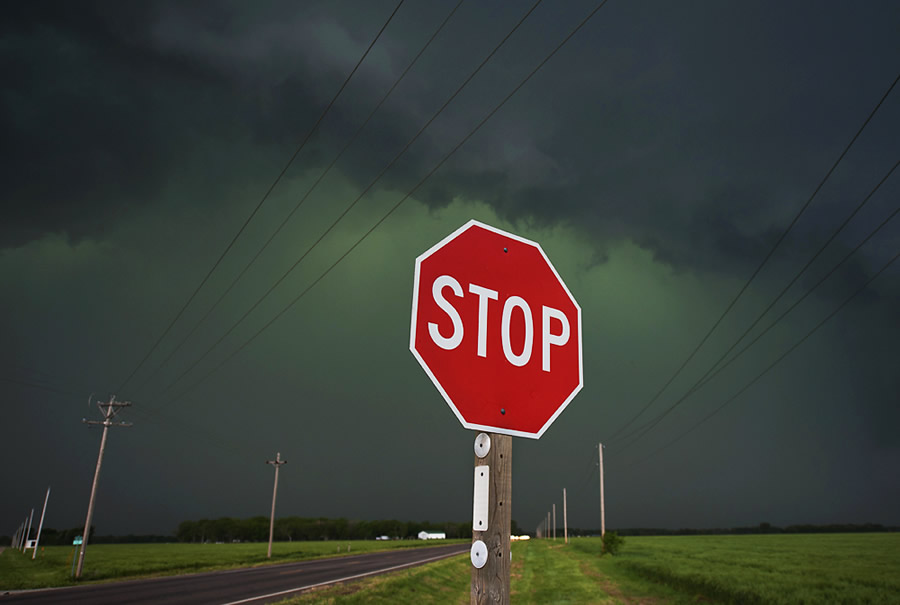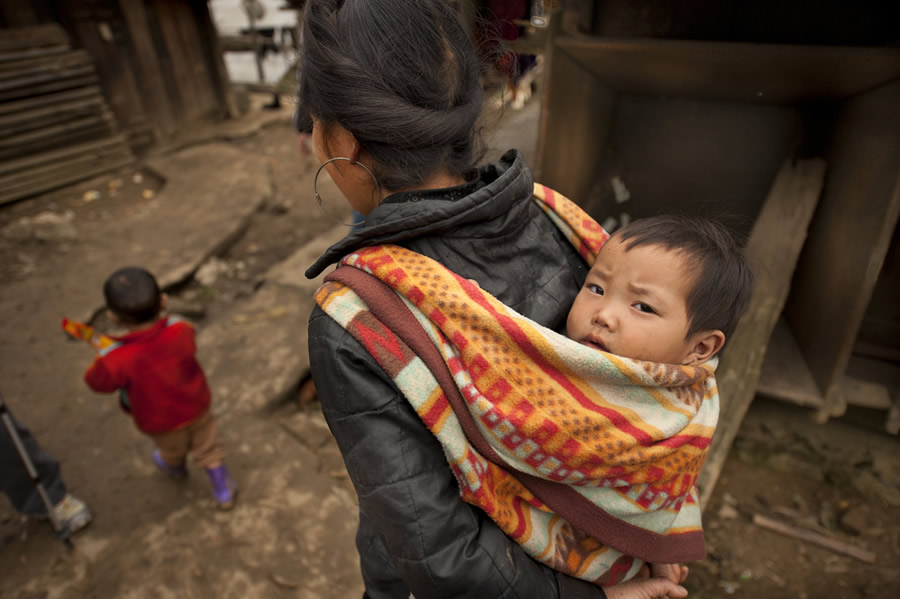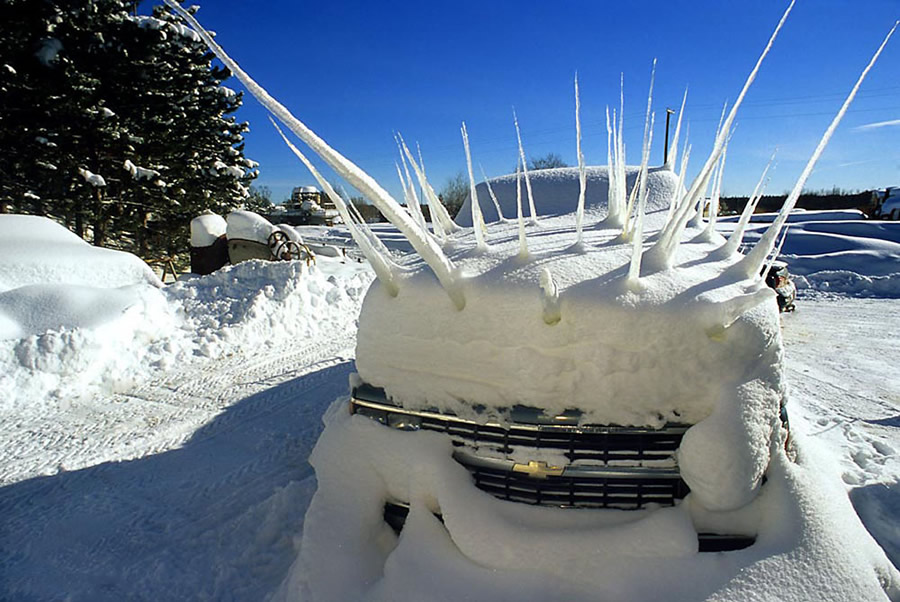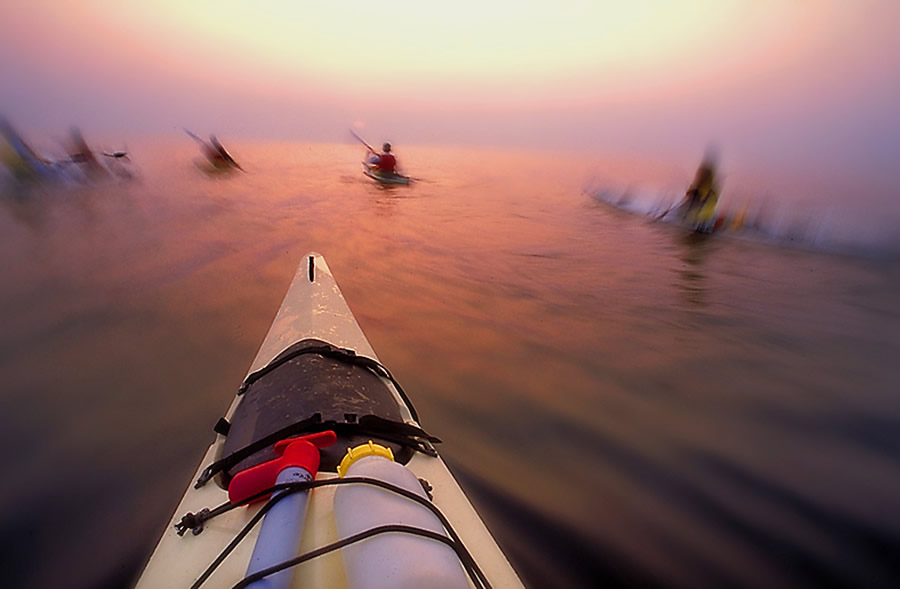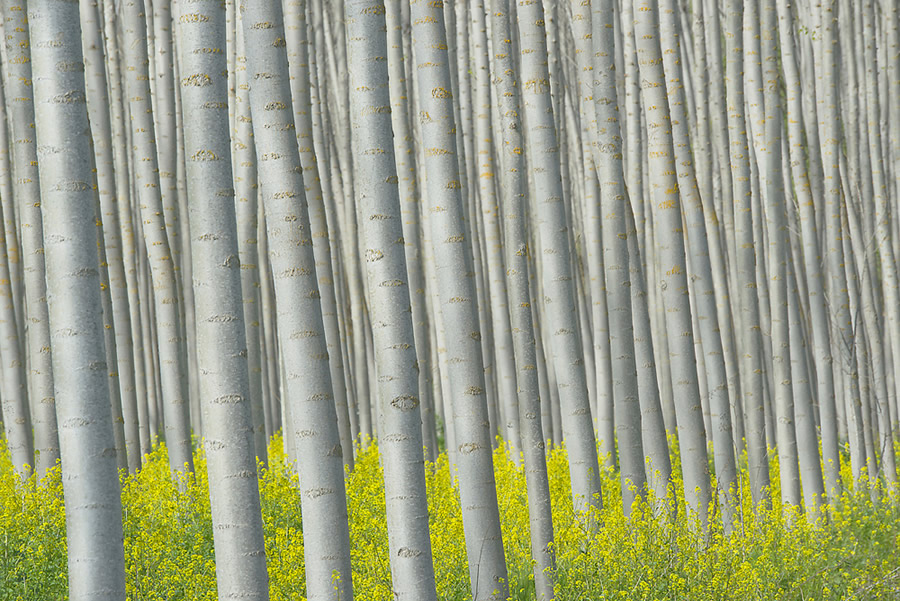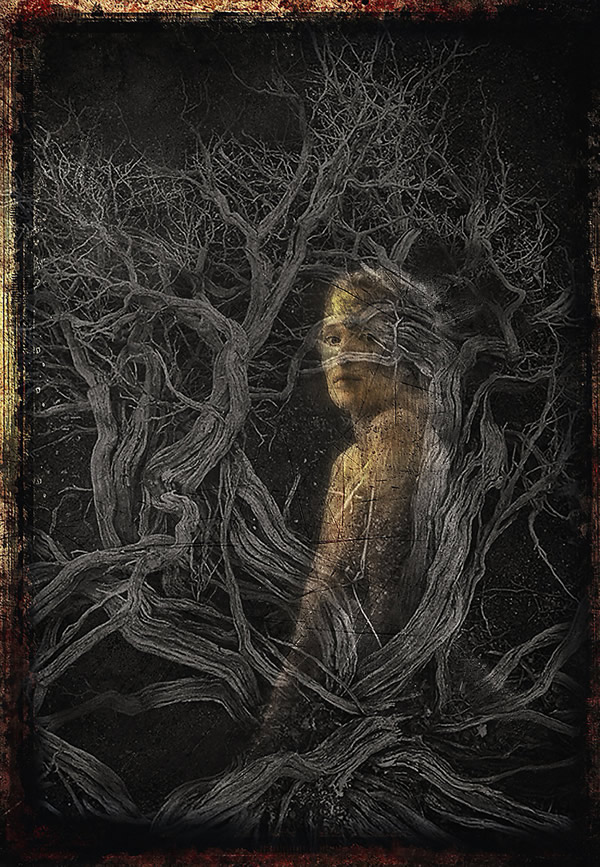 You can find Layne Kennedy on the Web :
Copyrights:
All the pictures in this post are copyrighted Layne Kennedy. Their reproduction, even in part, is forbidden without the explicit approval of the rightful owners.