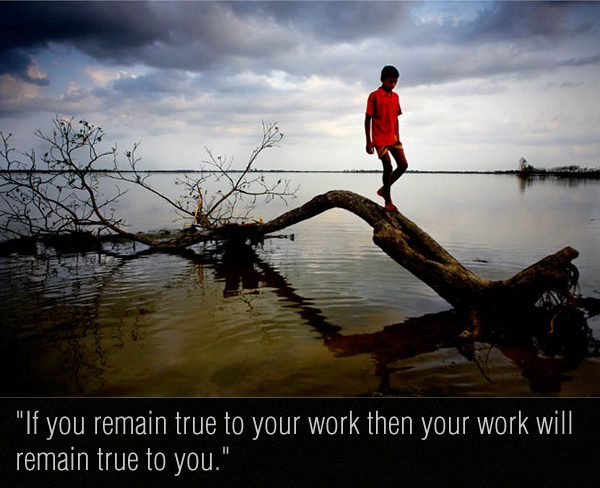 Few Words on You and Photography?
To underline our lives, our awareness, I persist to treasure and poke the 'spinal chord' of the world, by transforming sufferings into photographs. For me Photography is my language, to access, to communicate, to identify and mostly to make it hear. I breathe in photography. Without photography I have no existence.
In my surroundings & the place I brought up no one can ever thought a boy can devote him for photography. Throughout my childhood I did not have access to photographers, their work, or even a camera. Photography did not exist for me in theory or in practice. I hold the old camera of my father & started taking pictures unconsciously in 1996. Till then I do not stop clicking for a single day. I am represented by Panos Pictures. And as a multimedia journalist I am giving my efforts for making images and video documentation both.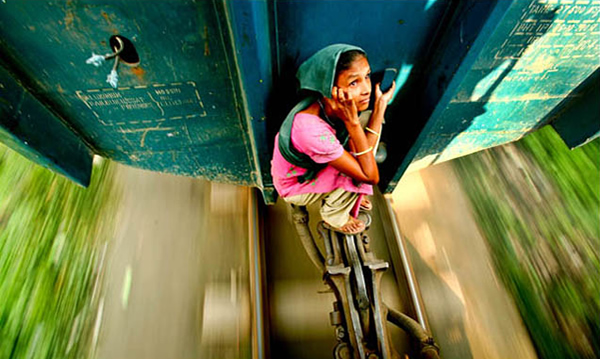 You are arguably one of the Best Travel Photographers from Bangladesh. What has driven you to reach there?
Our simple work may be a greatest inspiration to become a better human being each day. By making some effort through photography in changing the world even if little, for better can find the way of Love and Peace. I see the beauty of people and the human soul in the pictures I take. And though the circumstances of some of the people I portray may be grim, back-breaking, depraved, the people themselves are always remarkable characters and souls. And it is my duty as a photographer and artist to point with my pictures at every aspect of existence in the society and world I live in, to show what can be shown, to go deep into every milieu and also into every aspect of poverty, deprivation and hardship that I encounter – because the only sin for a photographer is to turn his head and look away.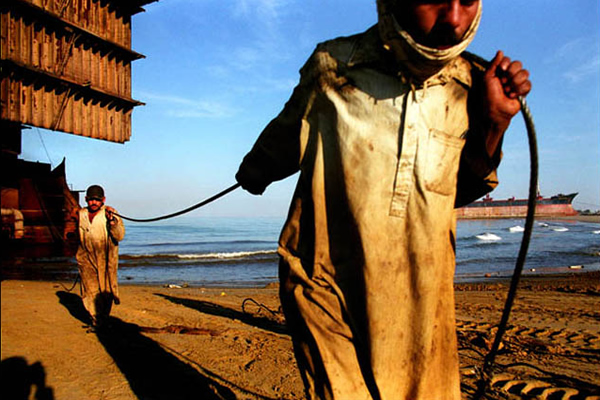 How do you choose to prepare yourself for documenting any particular photo story, also how do you choose them?
I move from here to there. In any of my project I never show my camera first, I mix with people, I try to become one of them. I travel randomly even a single place only to grab their story inside me. My main concentration is to focus people who are suffering eternally & dieing everyday in the straggle of life. Countries which are similar as mine portrait moreover same scenarios I think in every country all those suffers are living the same life whatever the culture is but the pain is as same & plain as others. I go for covering all hardship of lives around the world. Any human story which strengthens me is my project. I am in an endless journey towards an infinite route, only to find a real world of humanity. This thirst is eternal. I will keep walking, touching every faces I drop through my lens. I will show the world – those unknown stories of sufferings. If a single hand comes to give them a shade that will be the real honor of my sweat.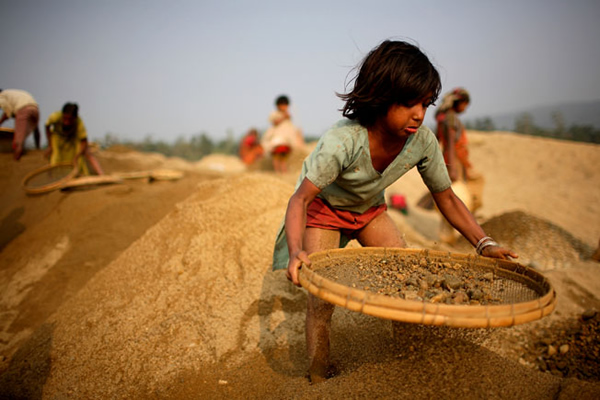 Which story would you rate as your best till date and reasons behind that?
It is very hard to decide. But I have special affection for my 10 years work "Survivors". "Survivors" is a tribute to the Bangladeshi, their incredible smile, their extraordinary ability to overcome difficulties and their flamboyant humanity. It's been a journey that portrays not just people, but the varied and undeserved circumstances they are in – a battle that is fought in large part, with little more than a fleeting smile.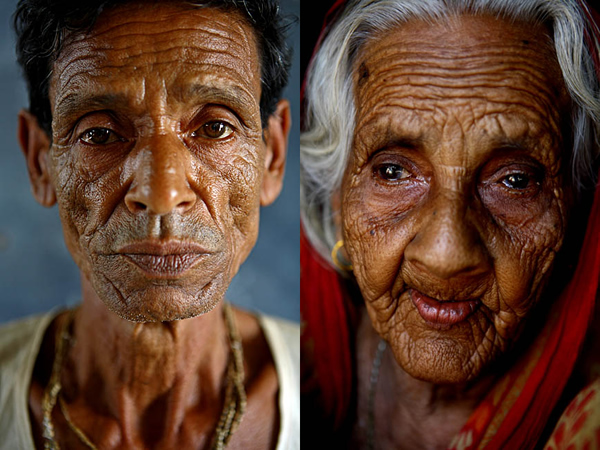 How do you think your Pictures had changed the lives of those Struggling Minority groups in Bangladesh and beyond?
As a photographer, I feel it is my task to show the world these "unseen realities" and to shed light on what most of us never see with our own eyes. I want to show the things that simply "shouldn't be." For many years I have been working on child labor as part of this project – situations where childhoods are sold for less than a dollar a day – and gone forever. Once an 8-year old balloon maker told me, "I took some damaged balloons for my little sister; I have no time to play. I have only time to support my parents," I realized at that point I should turn my lens on lives like her's.
But my aim with "Survivors" is to move beyond documentation only. My goal is to bring whatever help possible to such people as these. To this end, I have formed a small, but growing activist group, comprised of friends and well-wishers who wish to personally "make a difference" – to break the circle of poverty that these lives endure. I have engaged in specific projects for certain groups: targeting one slum / brothel / rehabilitation centre and providing help for their long-term improvement.
Activities include donating rickshaws to a community, sewing machines to brothels and providing education for children. Through my coming book "Survivors" I have already taken another smaller step for assisting ten families whose picture has depicted in the book. I am actively monitoring their changes in life last couple of months. It is truly a matter of great bliss to watch a factory boy, setting beside his father in their own vegetable shop. Their smile is priceless to me, compare to the grim portrays I have taken in a dead factory of this child laborer. Still I believe I will go to search all these pretty faces in those haunted factories to take them in front of the world. I am confident my activity will send one more Munna to school again & thus the counting starts now. Giving them self confidence, allowing their wills in actions and strengthens their broken dreams are truly challenging tasks.
But I am trying restlessly & hope to make a benchmark. In this wish I planned, 25% price of the book "Survivors" will go directly to assist the endeavors of some of the people and their families depicted in the book.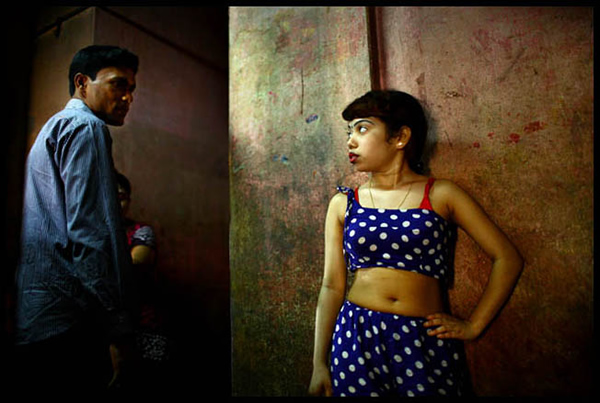 Staying away from the rest you choose to do pictures in color, any reasons behind that?
Color arouses my work for getting the depth of the sight. I got color in different mood in the different part of the world. But I discover people who are fighting endlessly for surviving are more colorful than any part of the world. Because of this, color is more challenging to me. I take this challenge to explore the unrevealed spirit through every capture of mine. I realize I have no power to deny the color of these colorful people who are straggling in a colorless, hopeless world, nevertheless they live & smile. So I can not ignore the yellow balloon of a homeless child or even a red bowl of a beggar of the street. This inspiration inspires me to work with color. And, I continued my journey in the path of a colorless world to meet with all these colorful souls.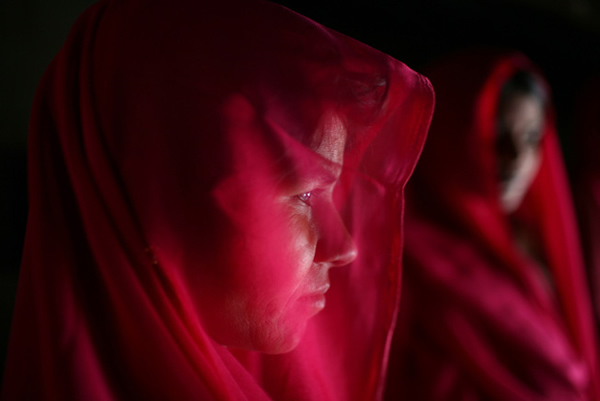 In your language what does a Good photograph mean?
Unless I could not evince the feelings of the photograph through my camera, the photograph seems meaningless to me. For me the main challenge is to establish the deepest meaning of the photograph to its viewer's heart.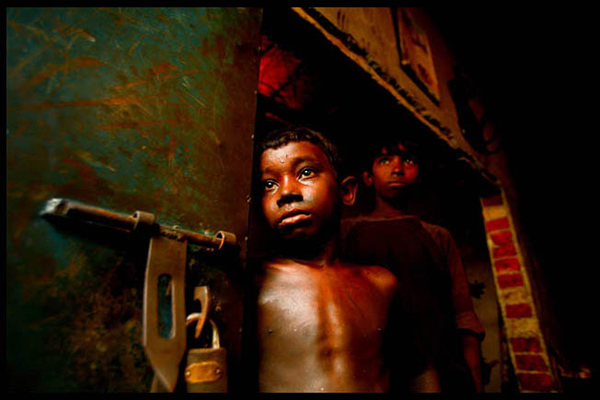 How hard to be as a photojournalist from a developing country like Bangladesh?
It is very hard to work in a developing country as a freelance photographer. Here renowned international magazines and other mediums cover stories once in 3-5 years. Even knowing in a particular region a story can be covered by local photographer but some international organization still preferred to send their own photographer from aboard. Thus, surviving is a crucial issue. Most of the time crisis of work is the obstacle for developing the creativity & exploring own self. Nepotism and preferences worsen the situation more in the field of photo competition or even for getting assignments. Also, When a European photographer can easily move around the world and got all the facilities of fund raising, assignments & access to everywhere guarantee, thus they can cover anything of the world. Here in Asia, a photographer has to develop his own project in personal costing without getting fund, supports, feedback and all these limitations have to overcome or suffer silently.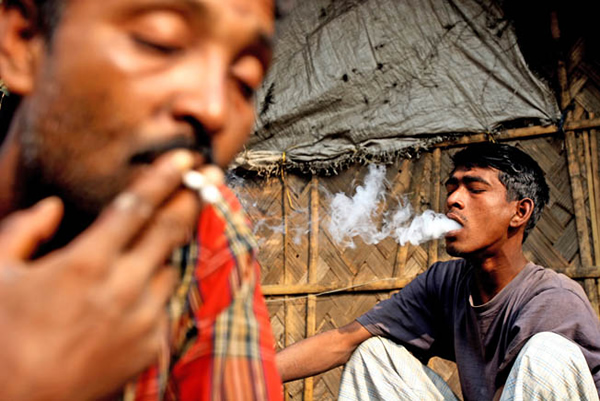 As a Winner of World Press Photo Award, your thoughts behind the picture & award?
The photo begs a discrimination free world. In one word 'Justice'. I was passing by a tailor shop where local garments produced. The child labor boy was little slow because of continual work pressure. And for his reason the owner of the factory was beating the boy with his roller. I didn't think twice and kept the moment in my camera. After getting the award, the best thing is the issue focused to be discuss world wide. This photo went in many exhibition and people all around the world become conscious for this kind of situation. I went back with the publish photo of the factory owner and again treat him not dare to hit any more child again.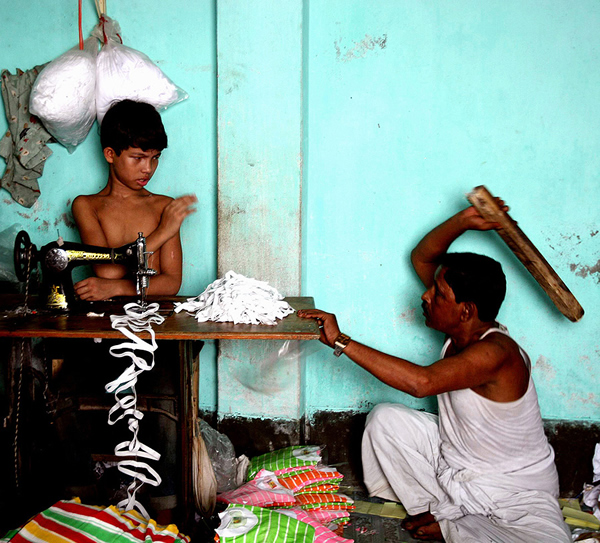 As a winner of several awards and accolades, how important are they for any Artist?
Recognition is always works as great inspiration but appreciation from people is like inspiration for more achievements. Awards inspire me to go ahead. But my main award is when I reach to the people with my stories & open up a path to bring positive changes on those fates less people's lives. I do not do photography to pursue certain things but to assign the power to me to live my life though photography.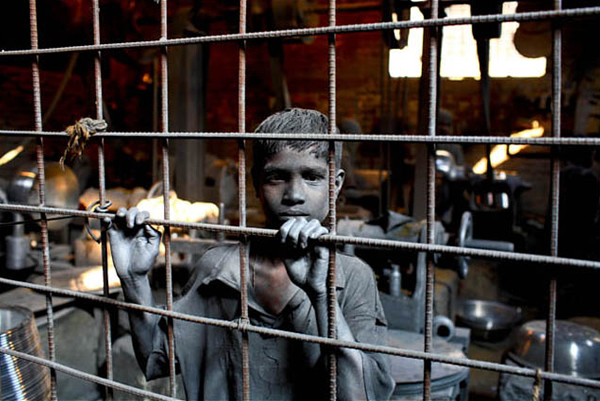 What kind of reception you often receive in outside world for those tremendous photo stories from yours?
When people penned me in my blog / mail box / face book page that – "Your photographs have pierced my heart with such a high intensity" or "Thank you for the gift of your voice, and eye, in the world. May it continue to move, touch and inspire others, as it has me", these are so much inspirations to go ahead. I feel it's positive when after seeing these photos people take a step, even realizing their situation can help. I believe many of us definitely indebted to them who are working for us in bad conditions. One day one by one we will all gather against such crimes. Children will go to schools instead of factories; no more parents will sell their daughter in brothels. Yes, I am doing my part and I will do until voices raise and hands come out. The important thing to me is that I am in fight to change it. And already I am finding many people beside me in this cause. I am grateful that all my friends from all around the world always have enjoyed going through my sphere.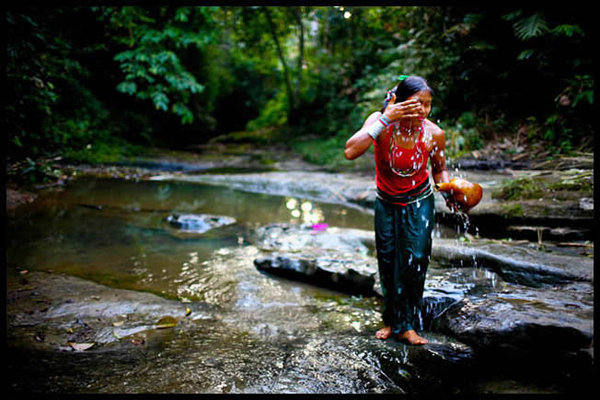 What / Who inspires you?
All "Survivors" who are fighting to live everyday with little more than a fleeting smile.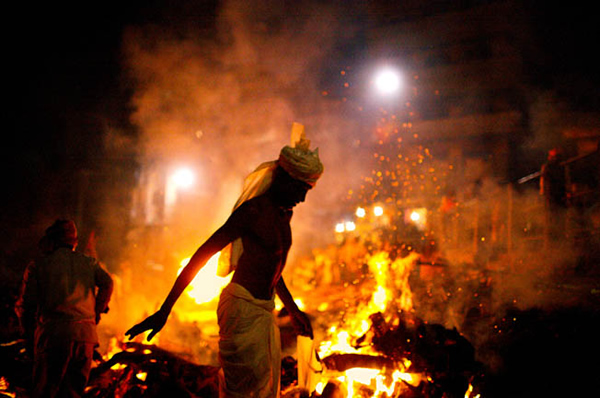 The Best achievement / Compliment you have received so far?
When a sister from brothel keeps sweets for her brother, a child labor wants to share his bread with his uncle, me this photographer feels so little in helplessness. May be these all are my achievements. In my blog in the series of "Born to work", Yen Quach Hai commented: I'm 20 years old and from Vietnam. Until now i still can't cook a meal in a good way, I always depends on my parents about expenses for my university or for my living here at Hanoi. Though my country is still a developing country but I never see many kids working so hard like that. I can never imagine that a 5 year-old-kid has to work until I see your photos. Maybe I will re-think about my lifestyle, at least help my parents in housework. Oh, thank you so much for helping me has a new look on my life!"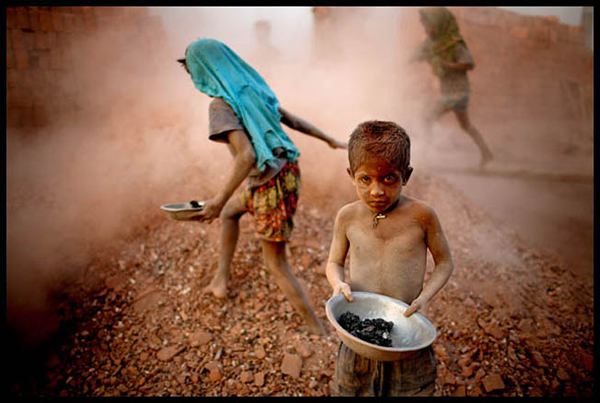 Quick Questions
What is Happiness for you?
Be able to bring a smile on a face.
What kind of a person in GMB Akash?
Sensitive, emotional, simple and who never compromise with dishonesty.
Which is your favorite place?
Sadarghat and Kawranbazar from my city, Dhaka
What do you most appreciate in your friends?
Integrity.
The last book you read?
The God of Small Things
Which Photographers inspired you?
Steve MacCurry and James Nachtwey. And all other Photographers who are asking the world to wake up.
Your Gear?
Canon 5d mark II, 24-70 mm, 24 mm , 35 mm lens
Who are your heroes in real life?
All "Survivors", from my book
What is Love?
The best love is the kind that awakens the soul and makes us reach for more, that plants a fire in our hearts and brings peace to our minds, this love create miracles.
What is your favorite motto?
To be able to articulate the experiences of the voiceless and to bring their identities to the forefront gives meaning and purpose to my own life.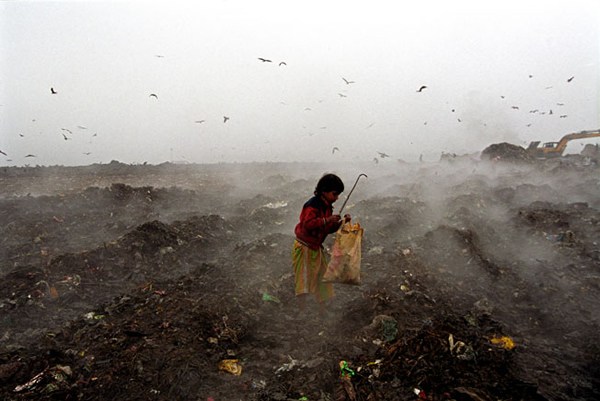 Thanks once again for this great interview with 121clicks, any final thoughts/advice for aspiring photographers?
Click, click and keep clicking, until your thirst become eternal. Photography is a means of existence. Try to live with it with your own ability. Make your own kinds & your own trails. When as a photographer you will be able to discover yourself in your photography, then you will be able to get an unending tribute for rest of your life. If you remain true to your work then your work will remain true to you.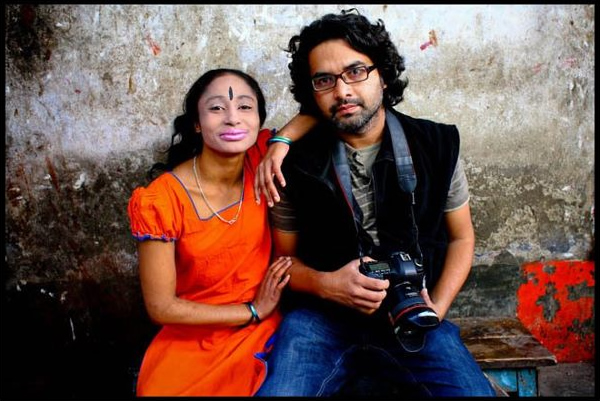 You can find GMB Akash on the Web :
Copyrights:
All the pictures in this post are copyrighted to GMB Akash . Their reproduction, even in part, is forbidden without the explicit approval of the rightful owners.