Over the season's friends oozed, hopped, flew, crawled or slithered by for tea. We had enchanted tea parties in this magical yard. Their manners were charming, except for Ms. Toad who peed on my hand as I was helping her be seated. She had a pre-existing bladder disorder so I didn't take it personally. The woodland guests came to my home. The ocean-dwelling friends invited me to theirs on the stony shores of the Salish Sea. Each one sat for a portrait.
As a tea snob, I like black, loose-leaf, organic, fair-trade, free-range, non-gluten, shade-grown, CFC free, no MSG, vegan, dolphin-friendly, Earl Grey tea. Some guests preferred we share a pot of fresh-picked mint tisane. Two chose an earwig infusion. It was slightly bitter.
My gratitude to Mother Nature, who nurtures these delicate little wonders. Long may she reign.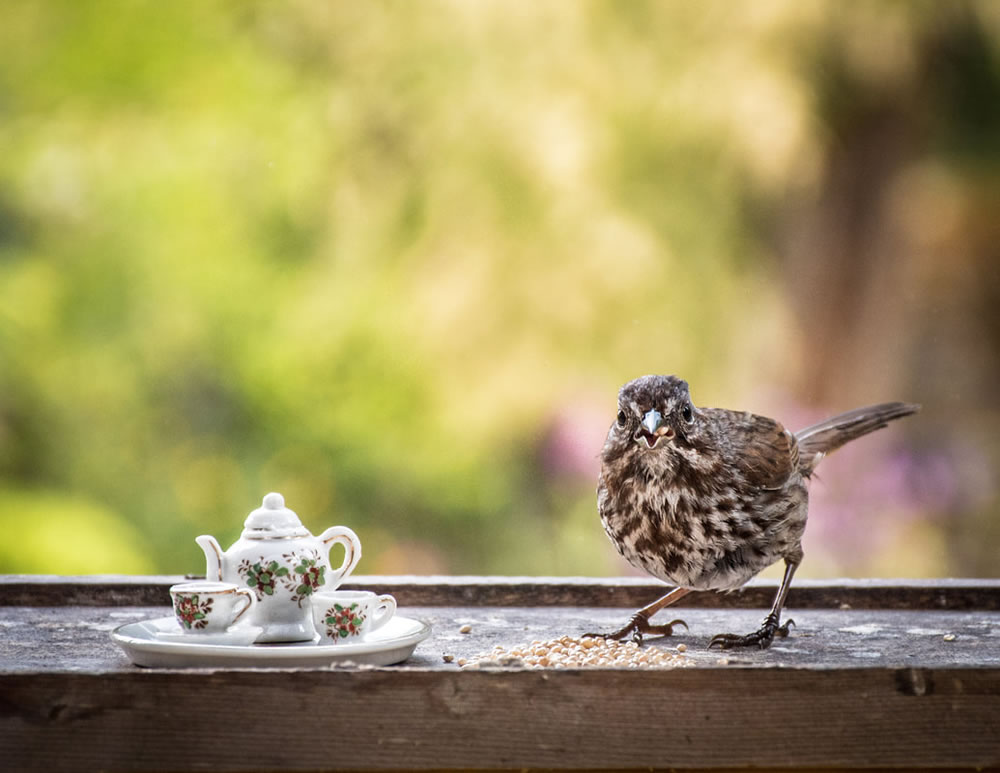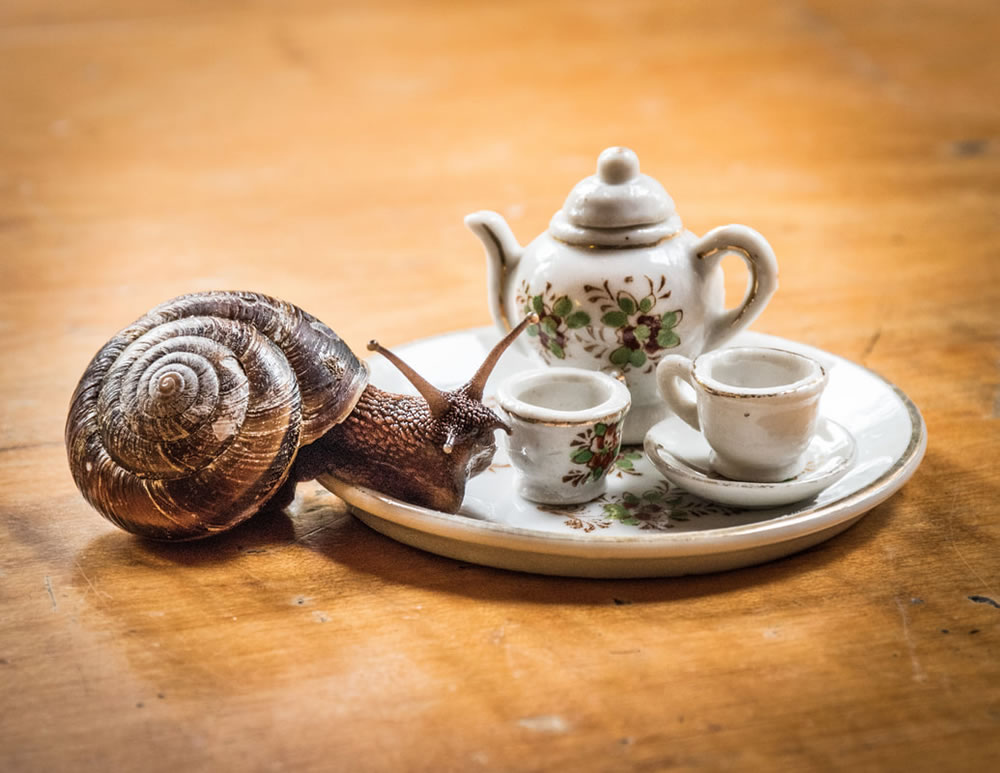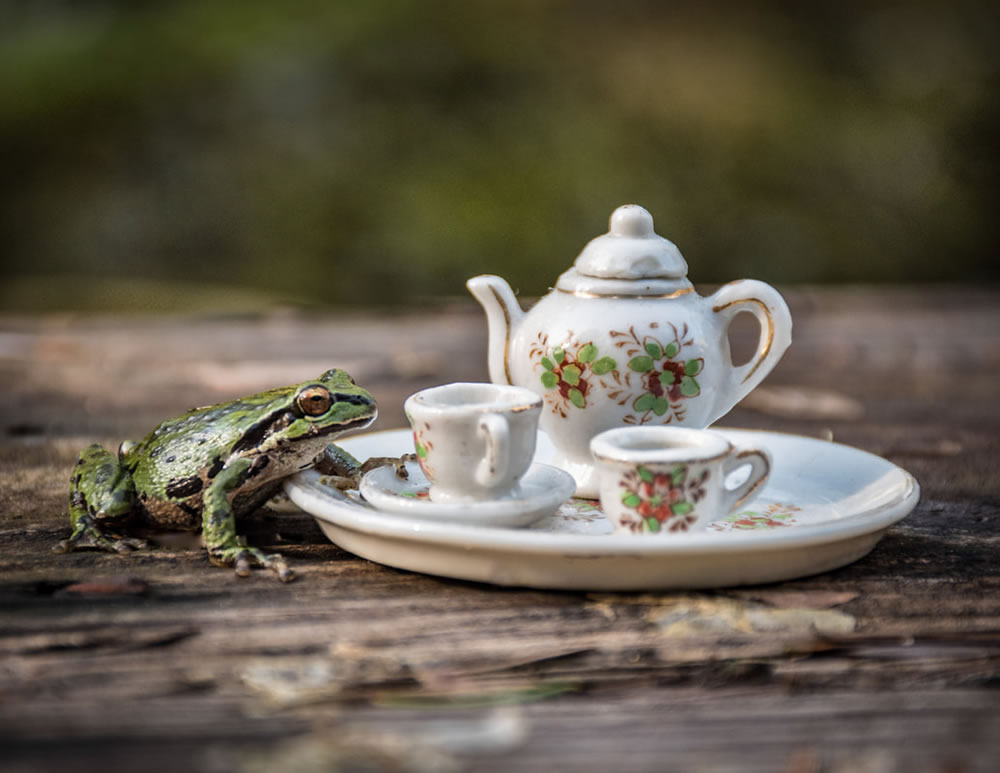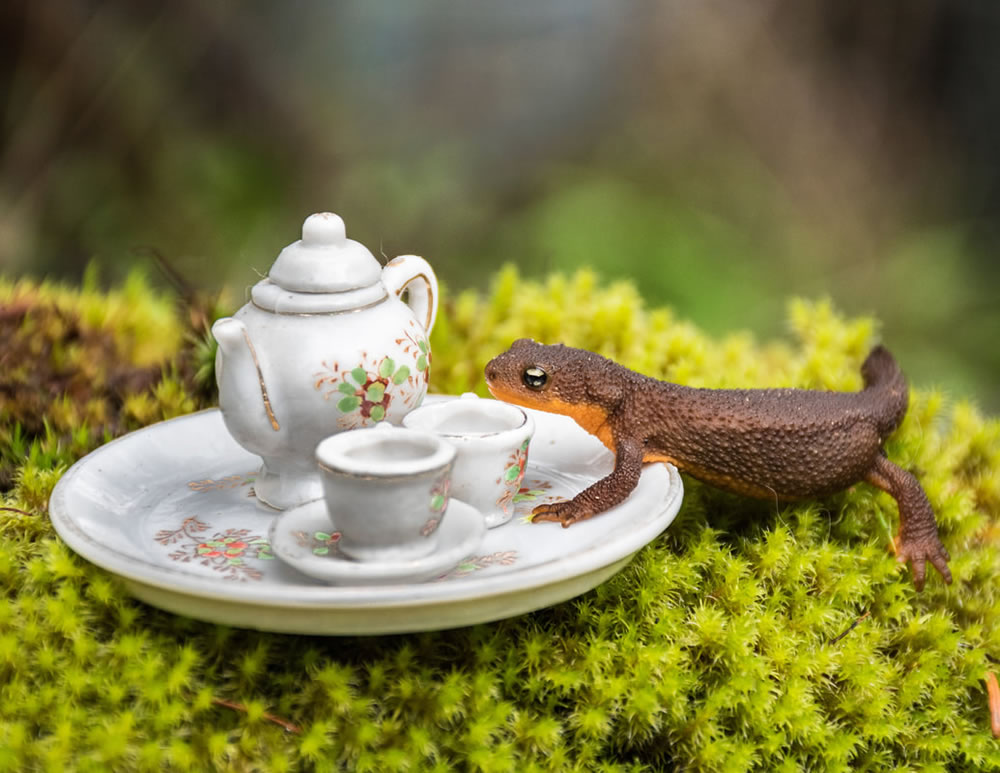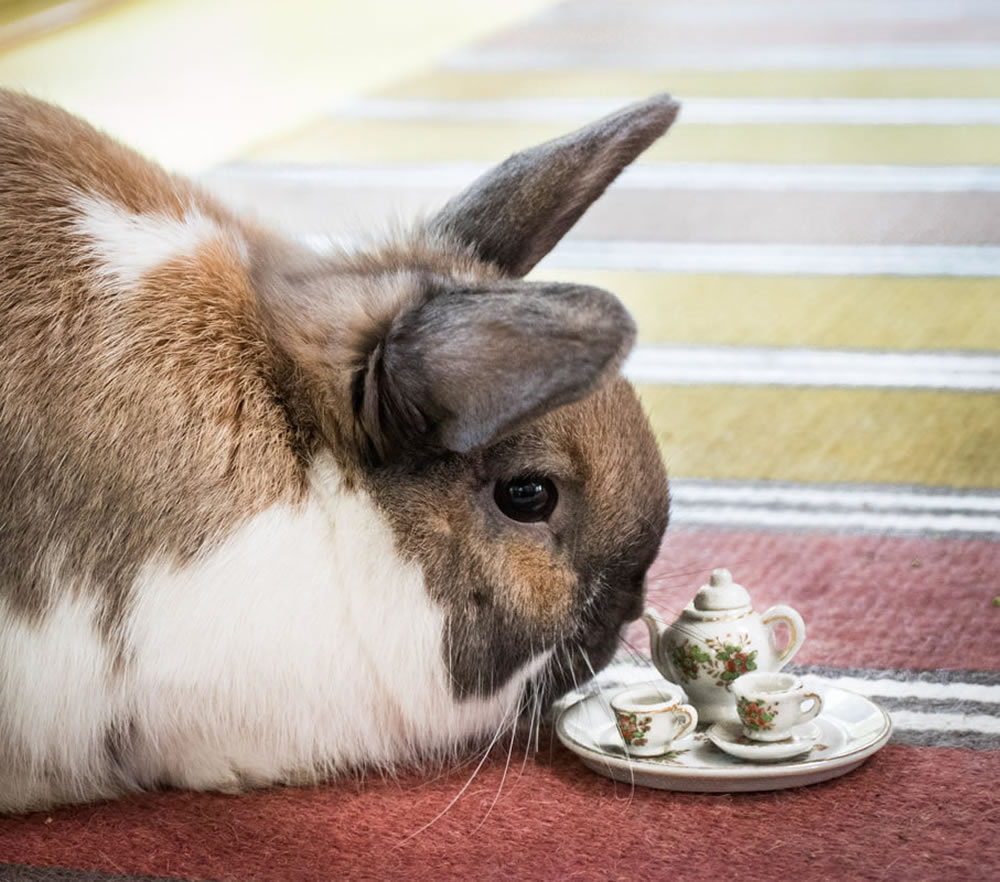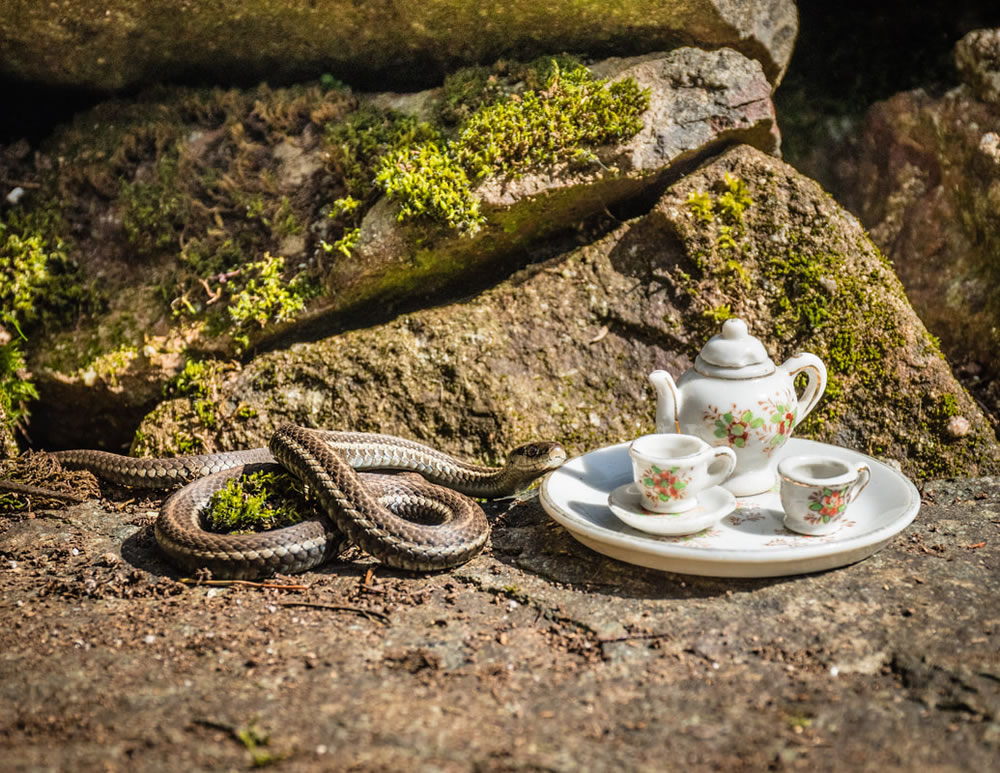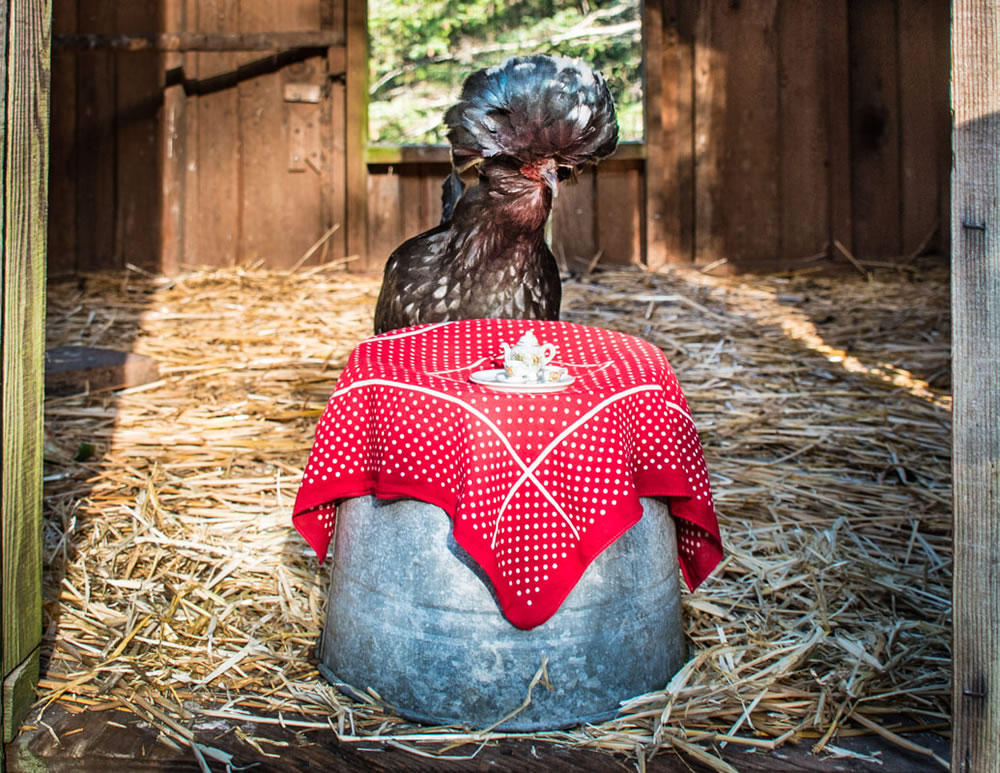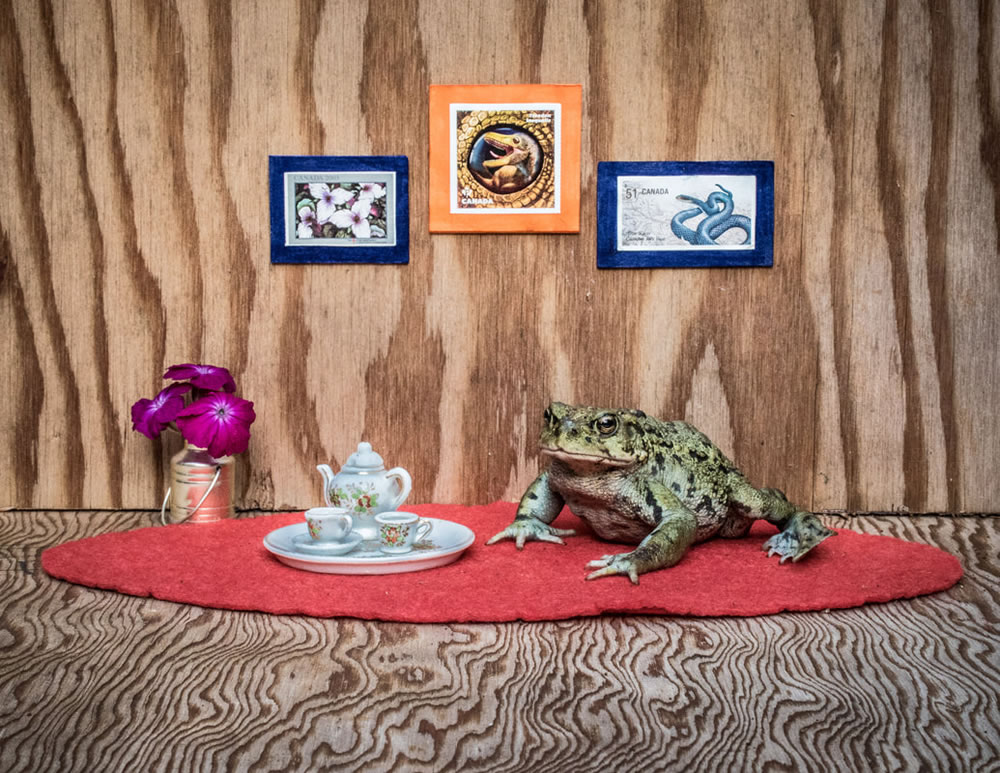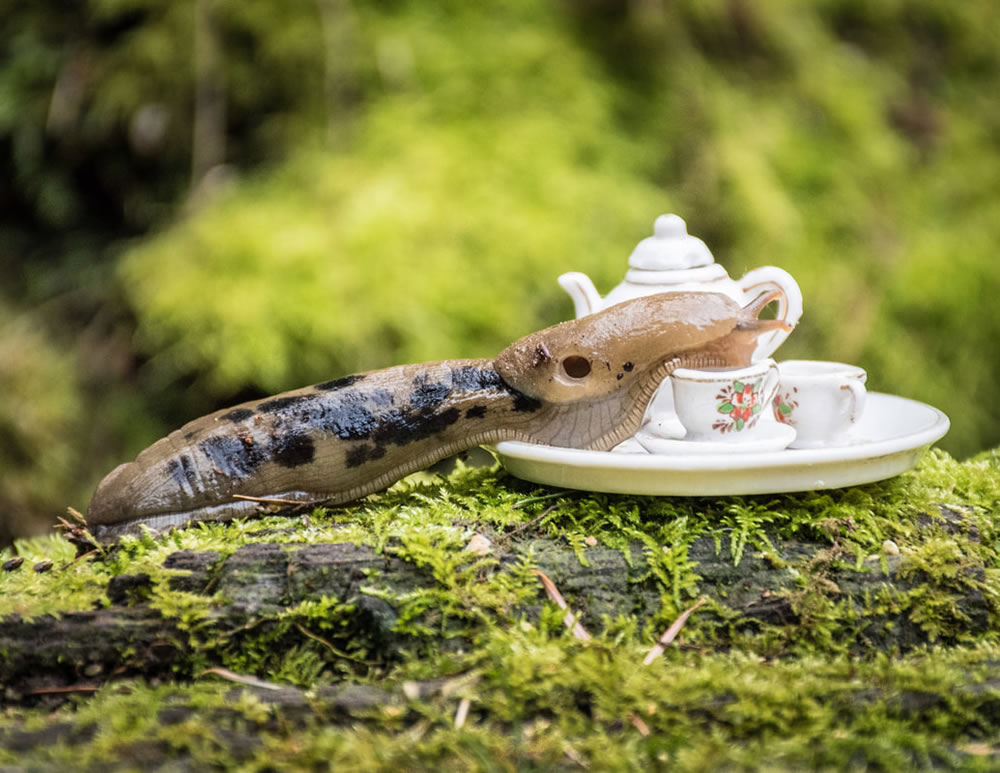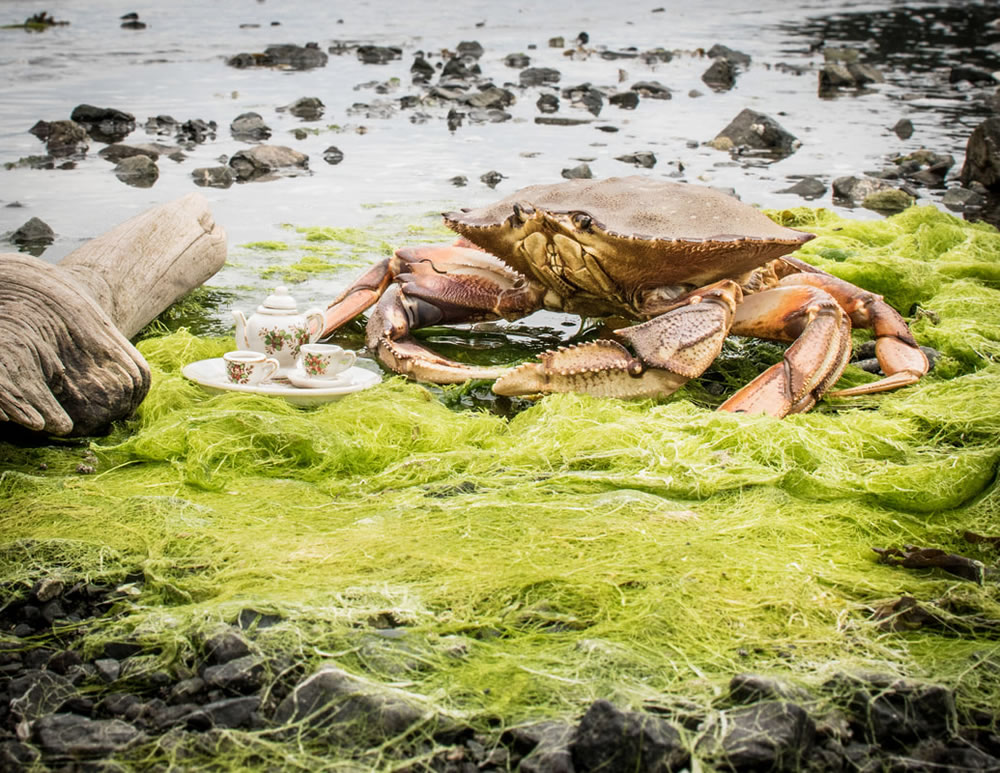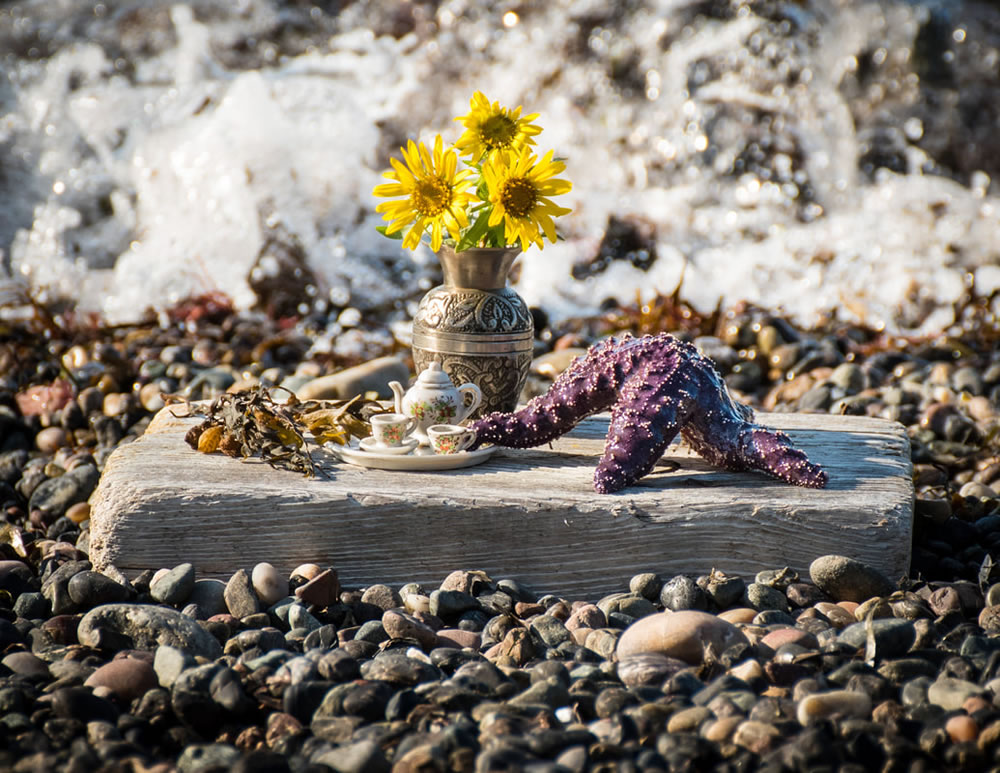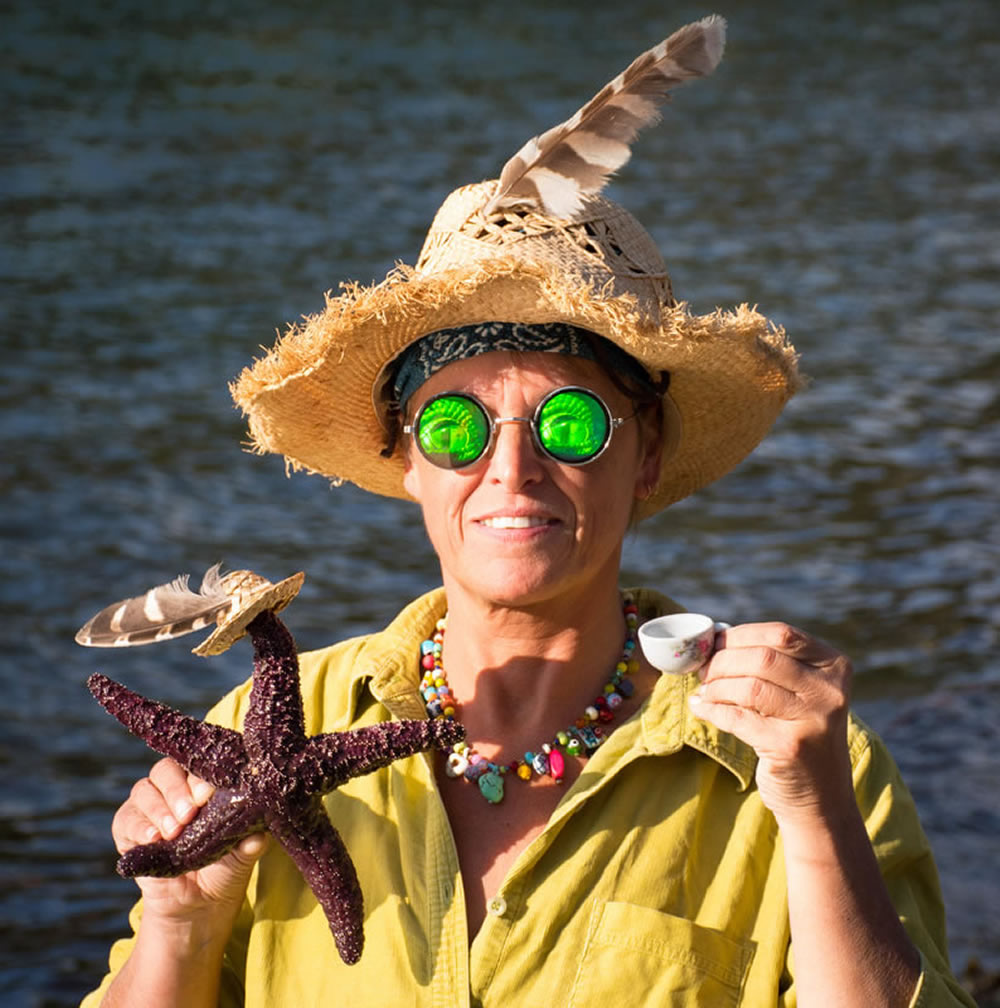 You can find Jay Rainey on the web:
Copyrights:
All the pictures in this post are copyrighted to Jay Rainey. Their reproduction, even in part, is forbidden without the explicit approval of the rightful owners.