Autumn is the time when portals to other worlds are opening. Raindrops fill magical mirrors called rain puddles, they also float on the glass panes showing us a world that is a bit weeping because of the lack of sun. I chose this particular time for my journey to Rome.
Unique Gifts For Everyone. I took a train from the airport to the city center and the rainy window of the carriage filled the bed of the aqueduct stretching outside the window with water. The exit from the central station Termini was like a pitch divided into two parts. On the inner part stood people protecting themselves from the rain and on the other external part were vendors of umbrellas whose mass presence marked all days of my stay in the capital of Italy.
I decided to desert this game a bit and went to my hotel trying to sneak between drops of rain without any protection. I must admit that every day the heavenly shower grew stronger and on the last day I topped the purse of the umbrellas seller, choosing a red one, as if I wanted to become a bullfighter in the arena of autumn weather.
Ancient history has always fascinated me a lot and that is why I hoped that my coming to Rome would be a confirmation that everything that books and pictures told me about this great city was true.
Old times, the ages of power of the empire have long since passed and yet people have benefited from the city and its achievements not only building a new glory on ancient ruins but also using their elementary components, even constructions, undressing and plundering the most beautiful buildings made of marbles, bricks, columns and portals.
It was my dream to somehow discover the old Rome and its true inhabitants. I started to explore the city by looking down, bowing my head like a humble worshipper during prayers. Maybe it was also a prayer for the time to somehow bring back old images of Rome and that is why I just started looking at magical mirrors of puddles and wet windows.
You can find Sebastian Luczywo on the web: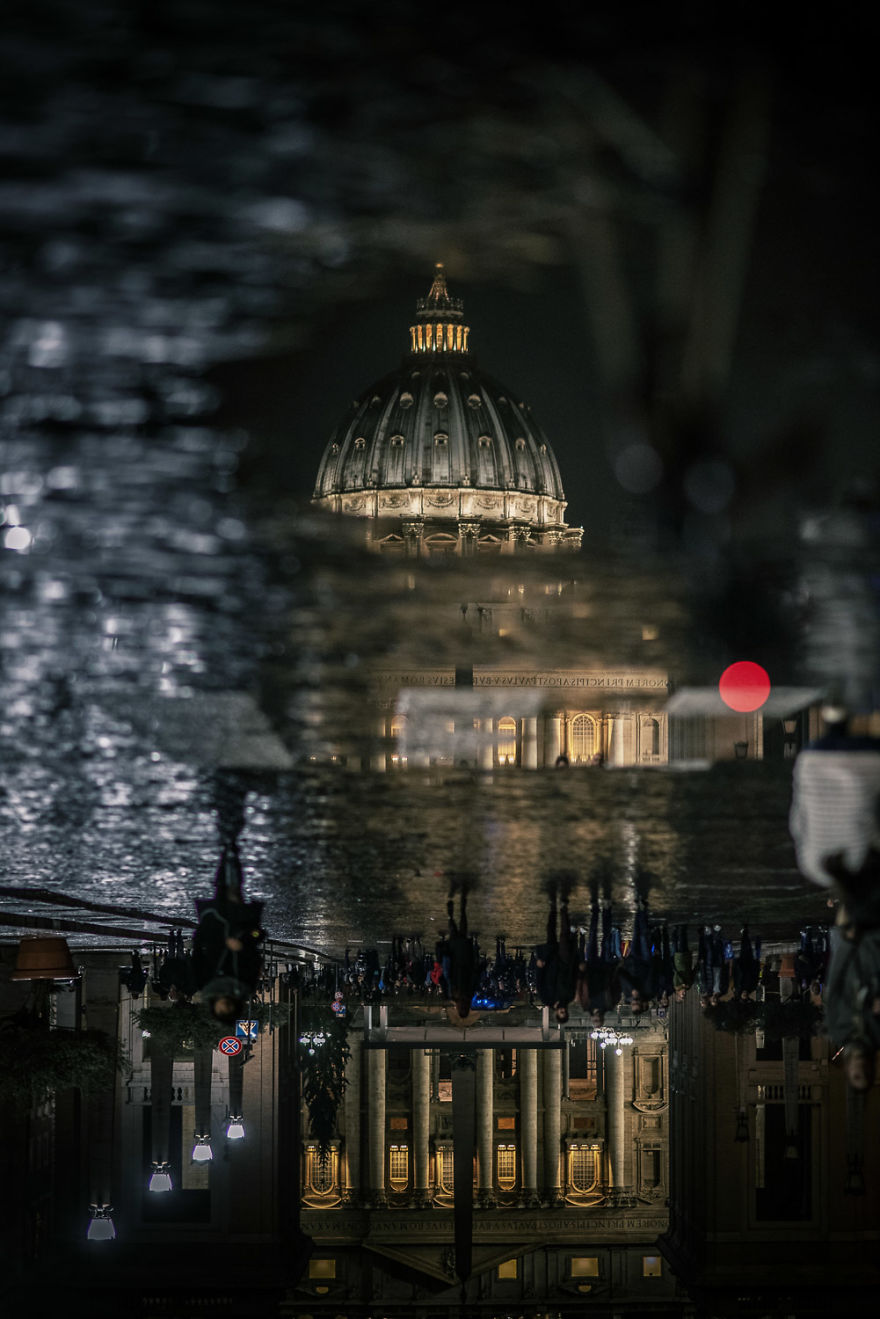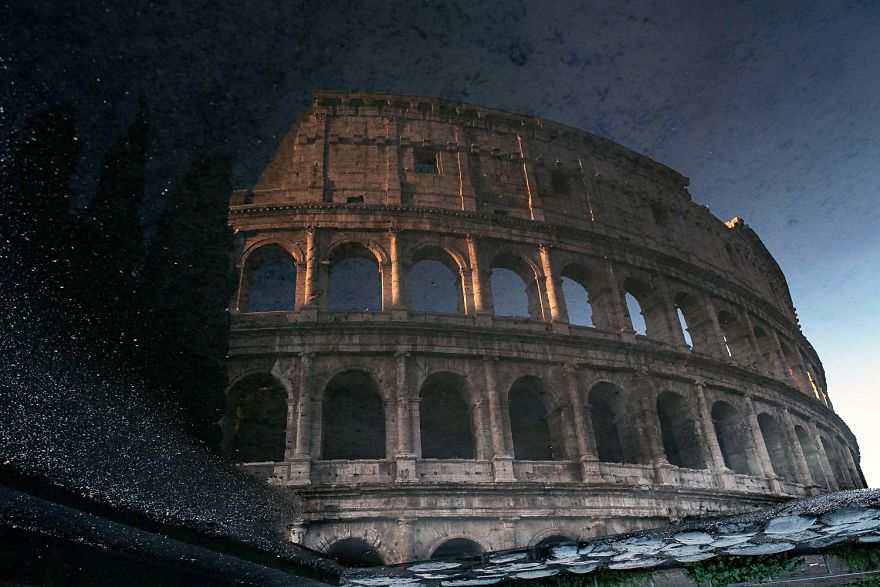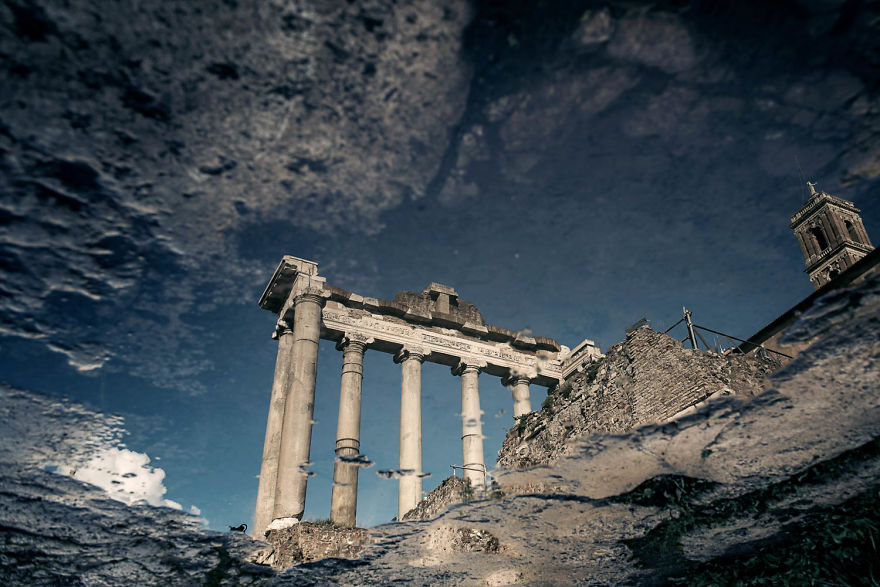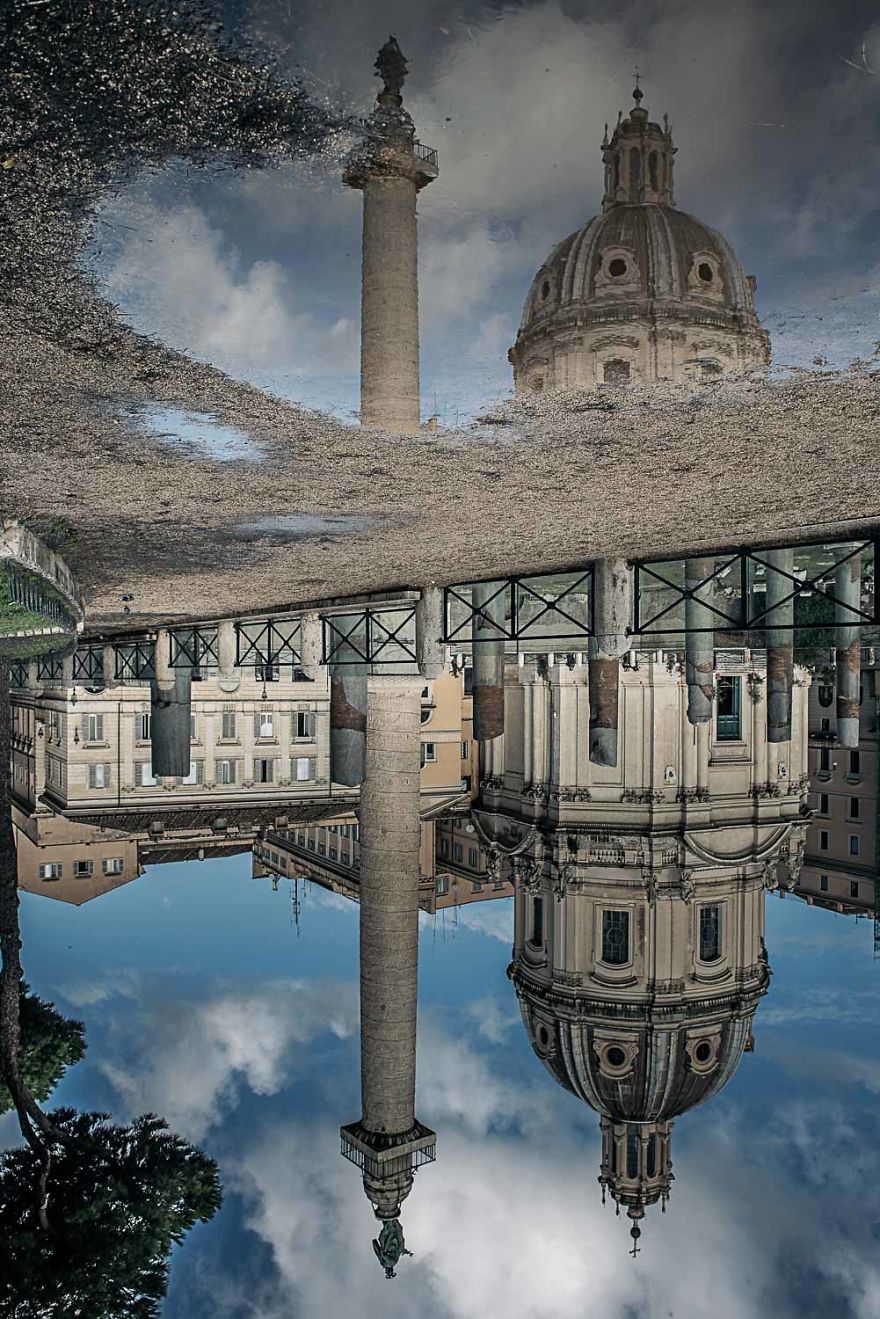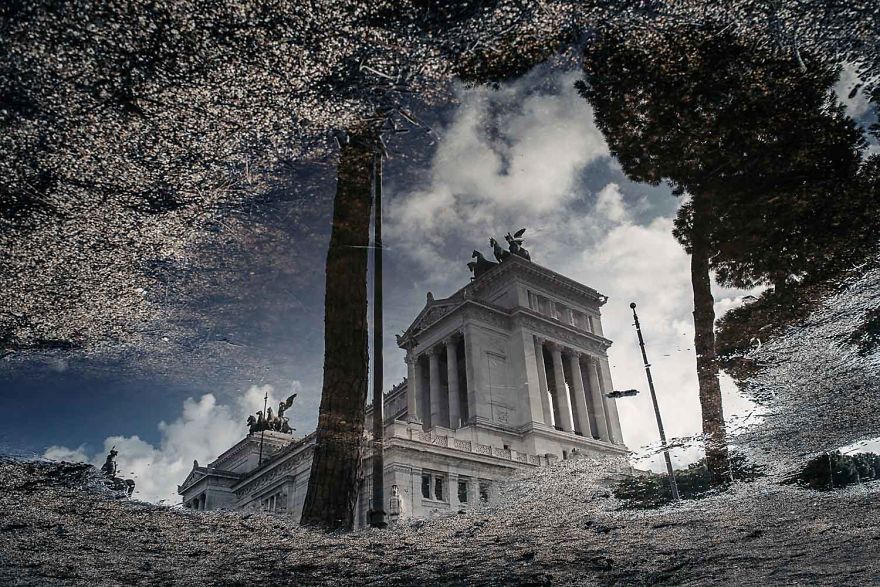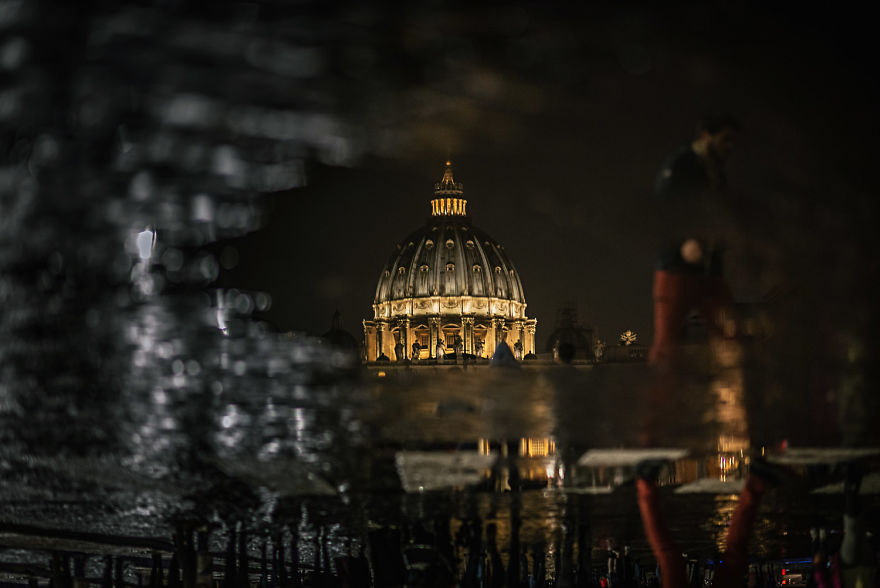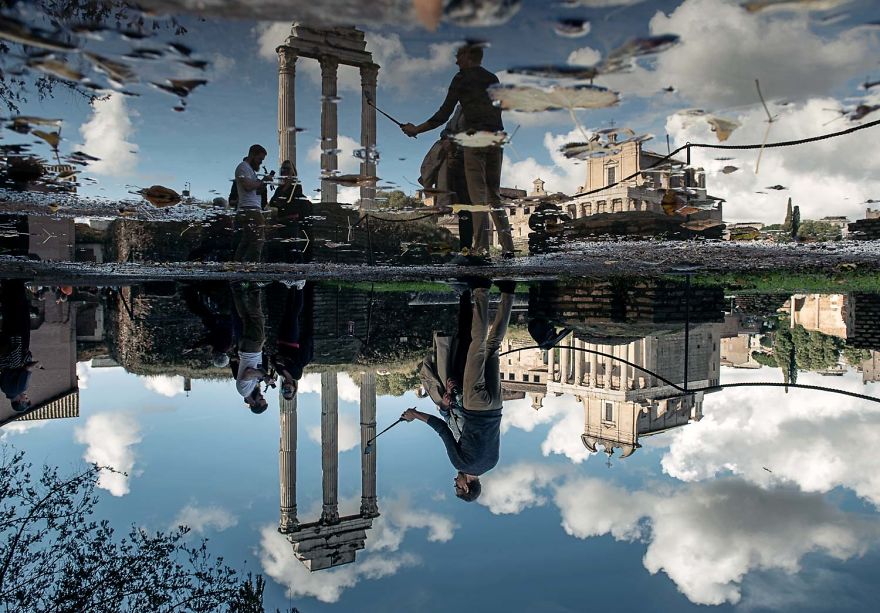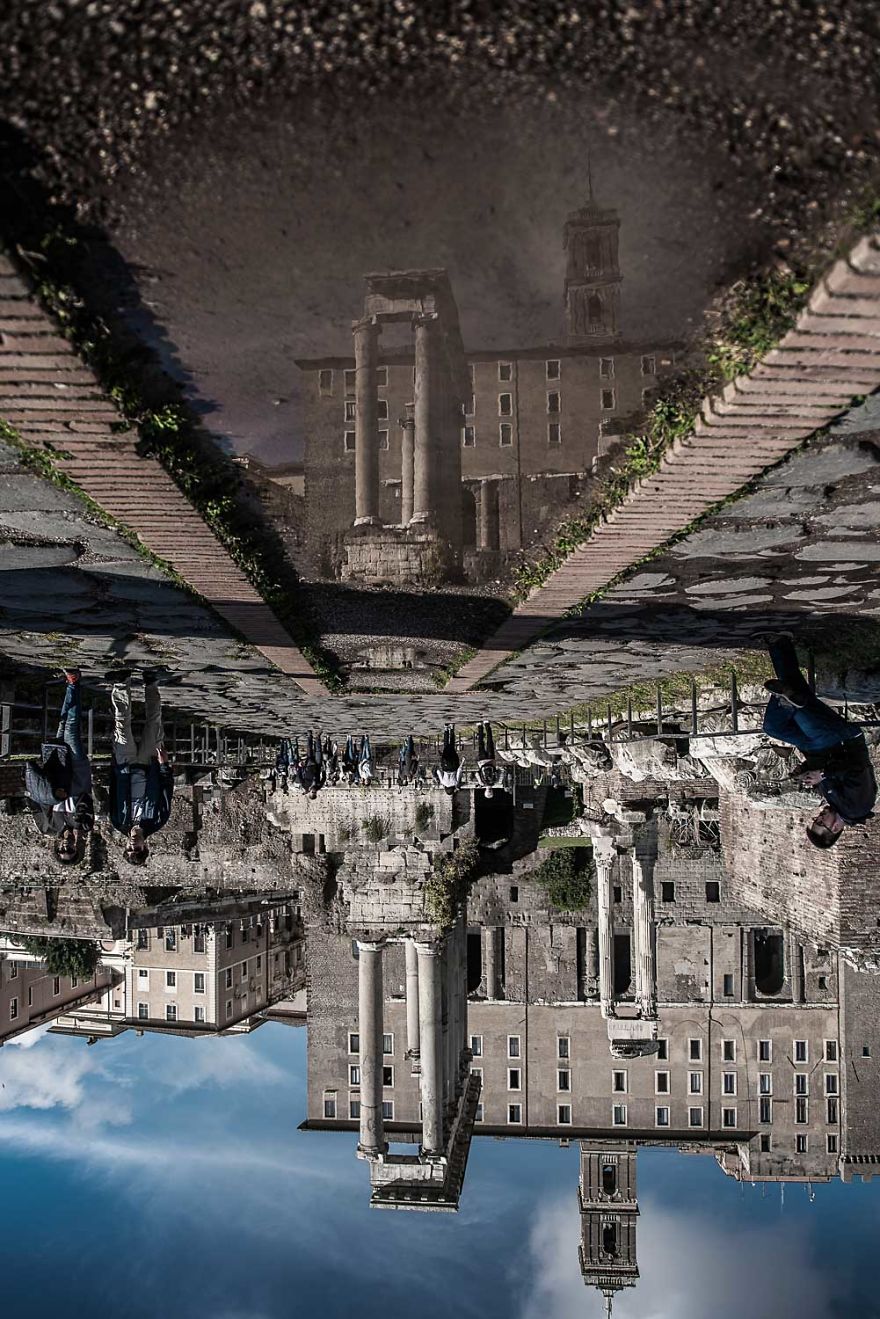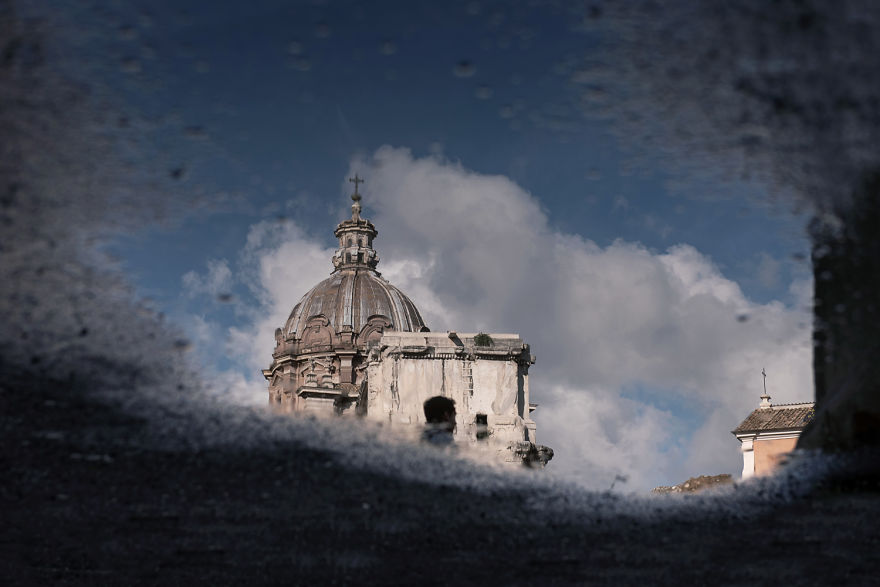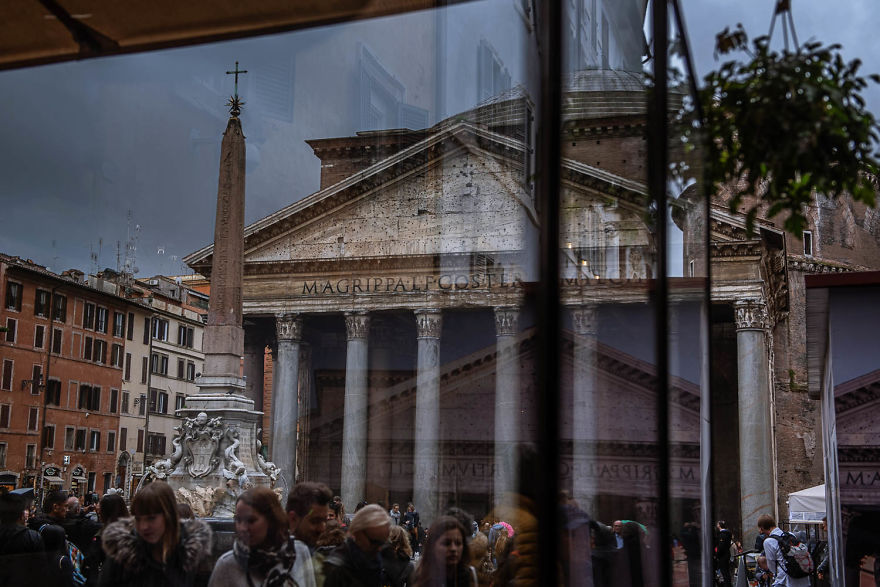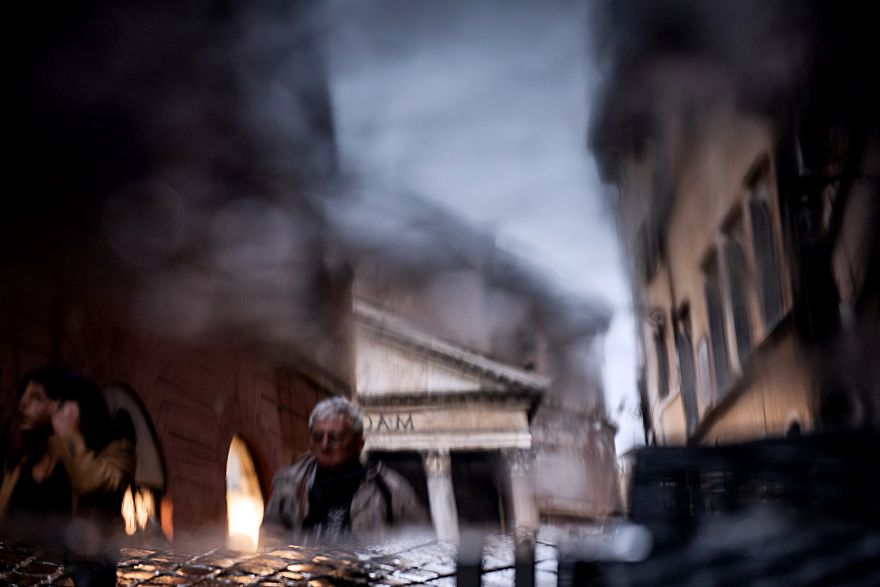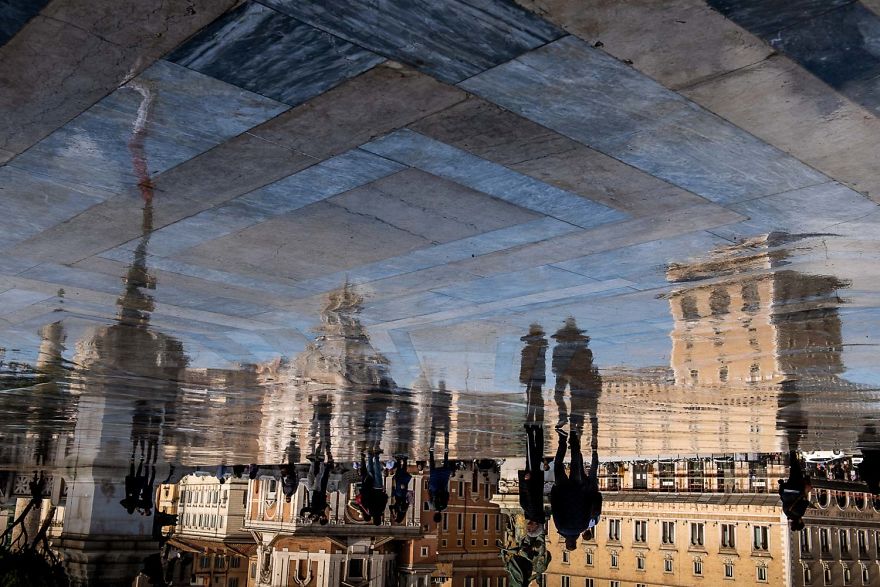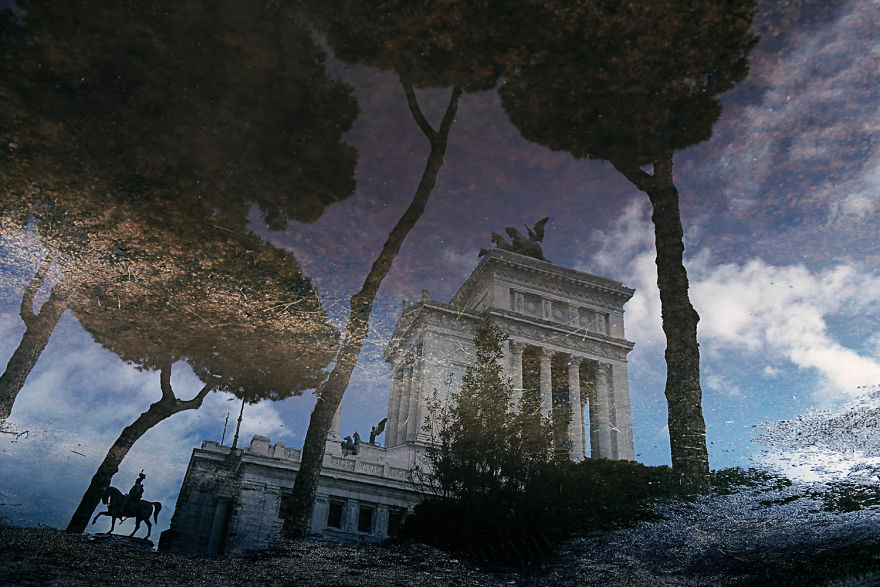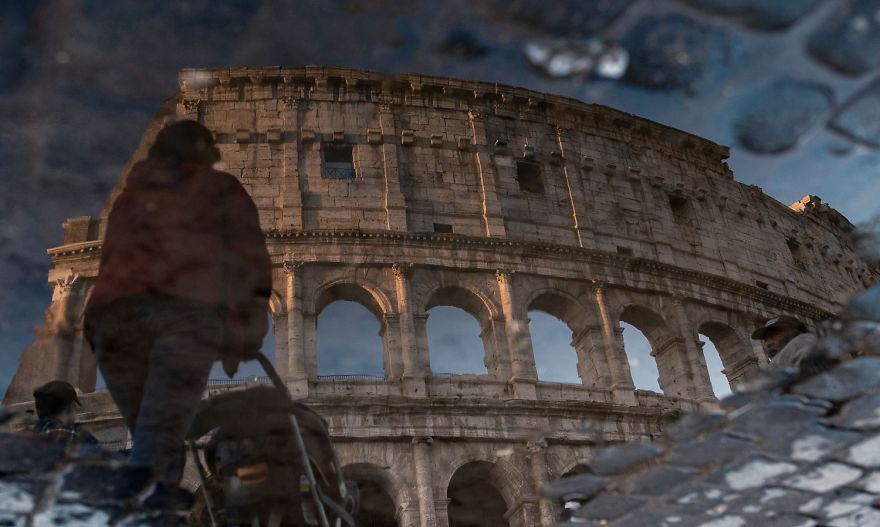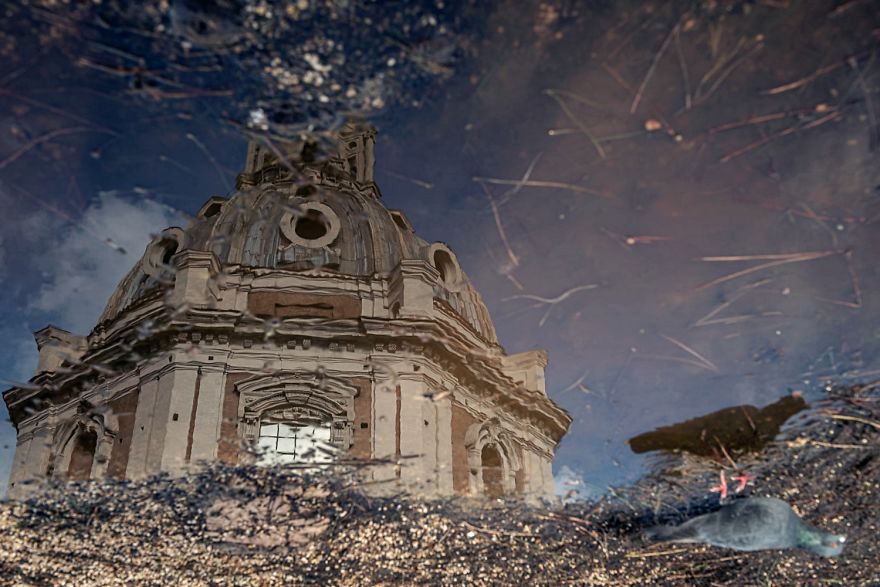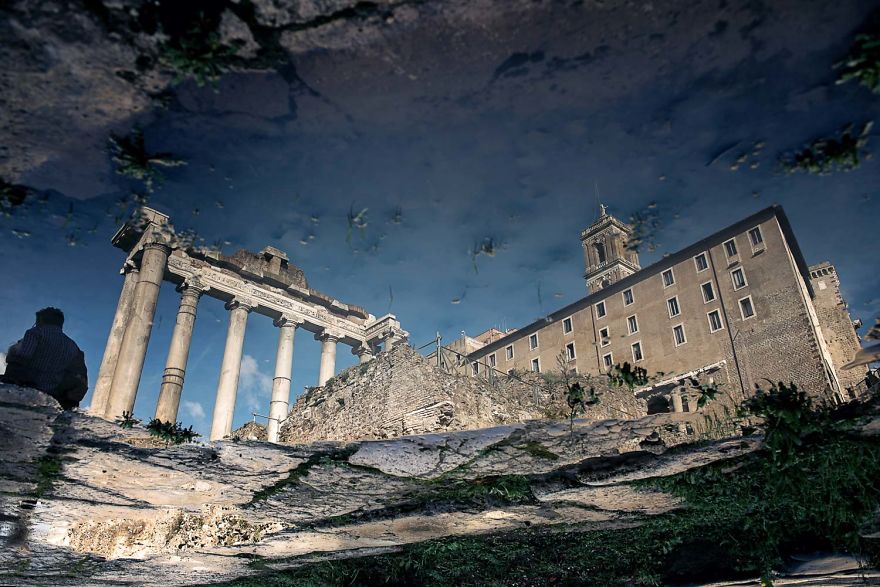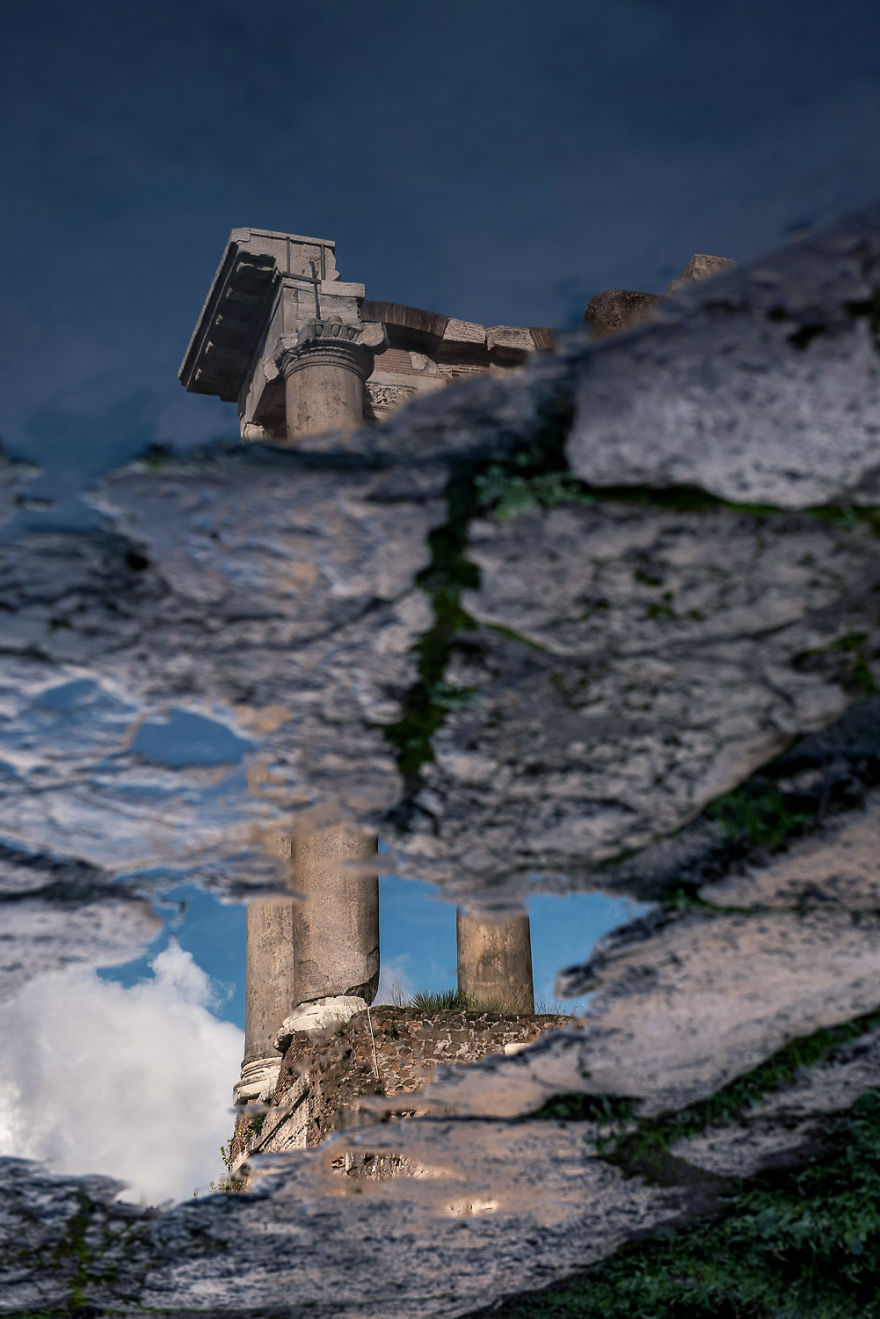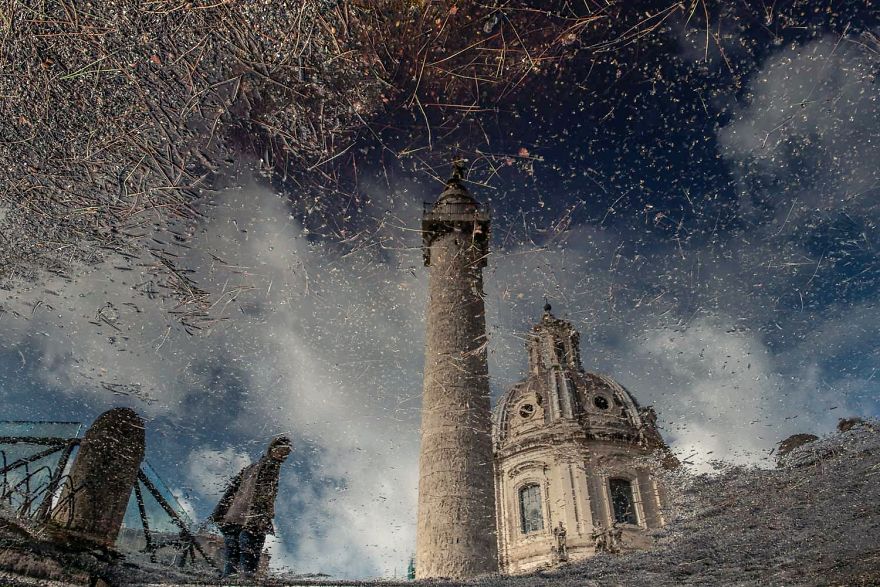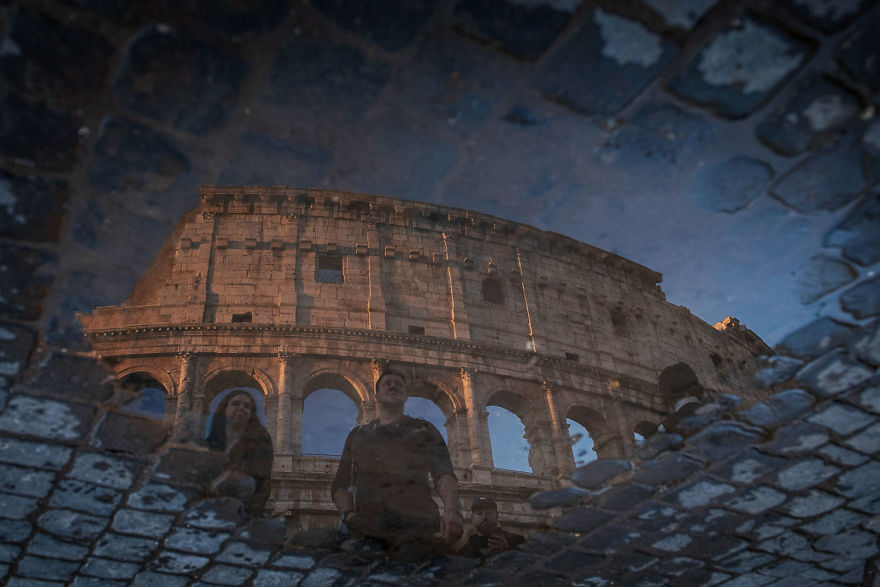 Via: Boredpanda
Photo Credits: Photographs by Sebastian Luczywo and used with permission.