Last year I had the craziest idea. What if clients allowed their beloved pets to sit in their vintage vehicles?
When talking to the pet owners, I found out that many dogs already had the time of their lives, cruisin' with their humans during the weekend, going off sightseeing or simply go on a weekend trip.
These dogs turned out to be real pros when it came to posing together with their rides!
They get excited when that window drops so they can stick out their noses to the fresh air blowing in: "are we going yet"? Some of them have no limits either!
The look on their faces says it all!
This photo series won 1st Place in IPA Awards (International Photography Awards) in the category of Special/Pets. Congrats to Sandra from 121Clicks.com
#1 Pug & Bug Ready For Their Road Trip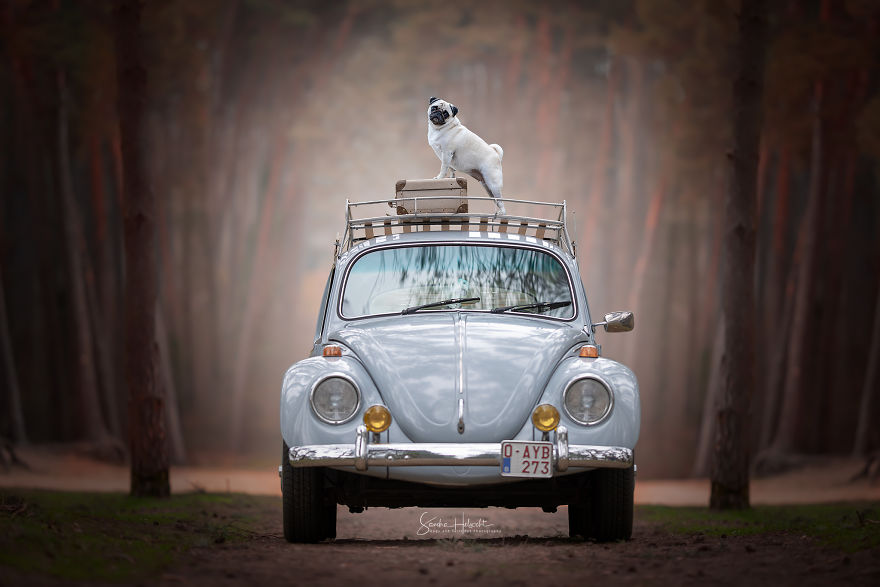 #2 French Bulldog Loves To Sit In The Back Of The Pick-Up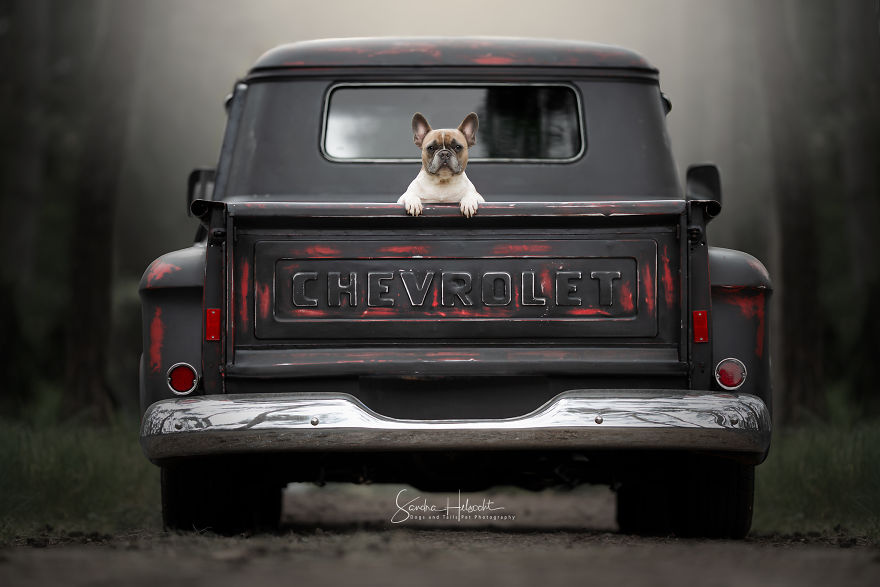 #3 Shepherd Having A Comfy Seat
#4 Frenchman On A Camping Trip
#5 Watch Out! Boxer Behind The Wheel!
#6 Pug Guarding The Bug
#7 German Shepherd In His Vw Classic
#8 Labradoodle Puppy In His Owners 2cv
#9 French Elegance In An American Classic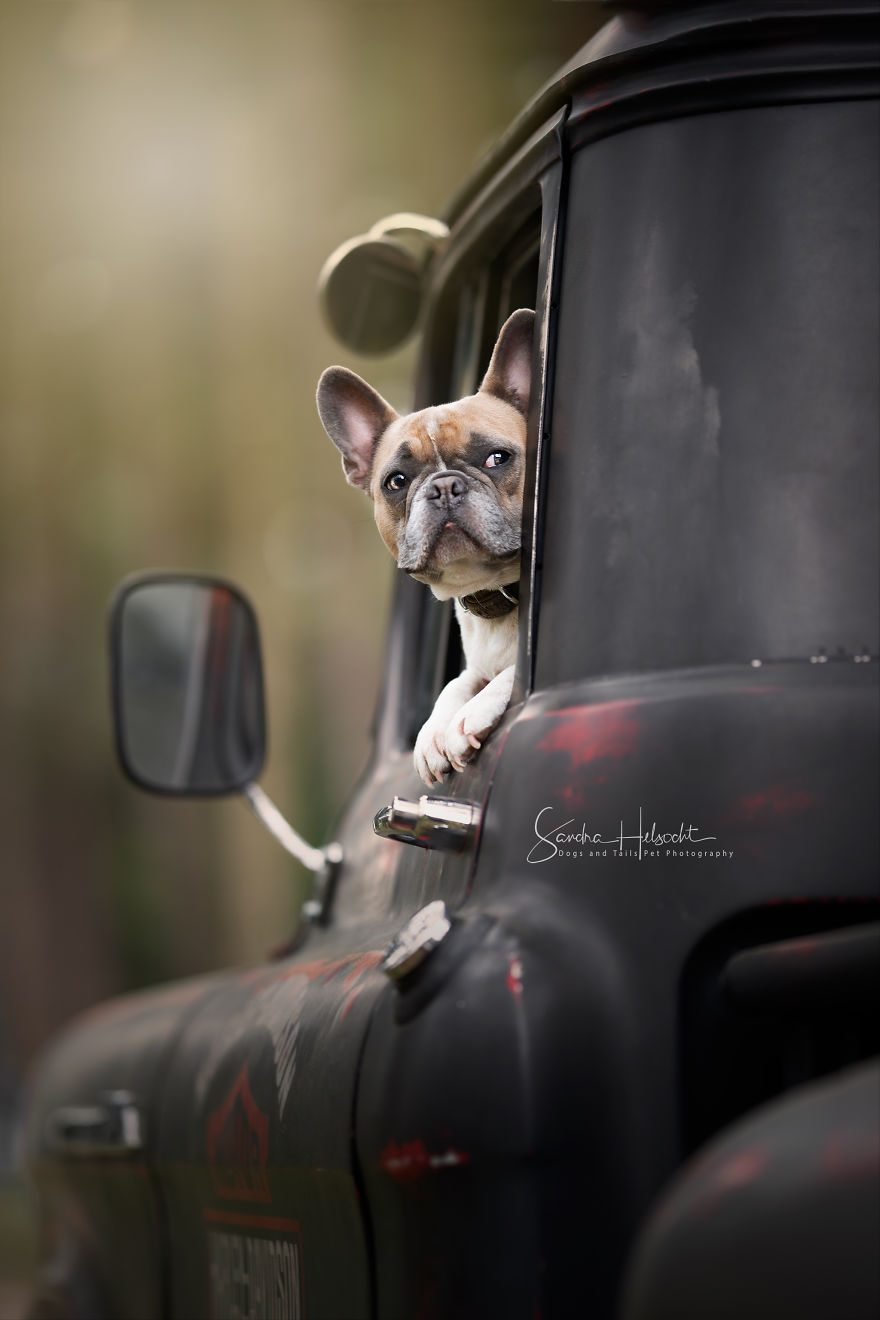 #10 Have A Seat, I'll Drive!
#11 Just Chillin'
#12 You Commin?
#13 Can We Go Now?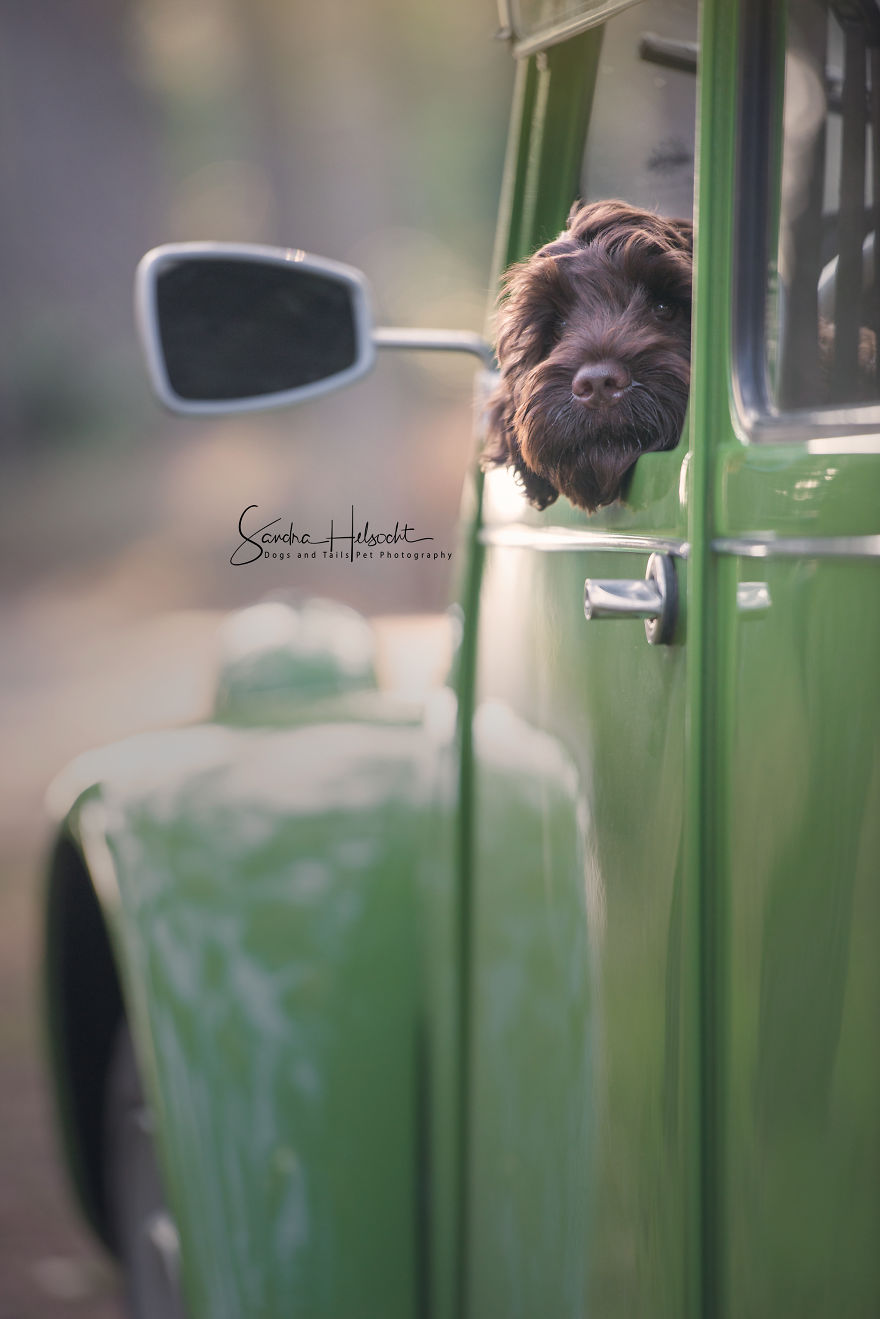 #14 Whatcha Looking At?
#15 Rhodesian Ridgeback On The Move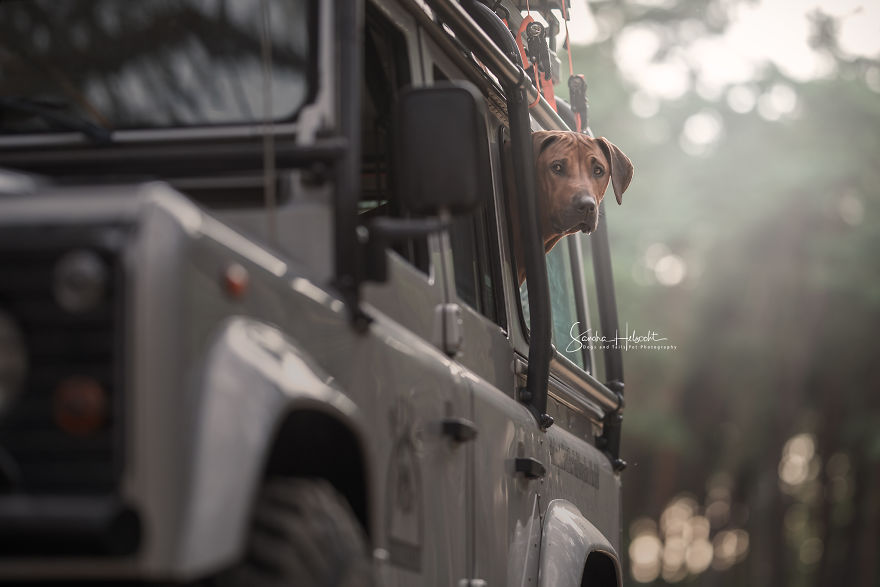 #16 Rhodesian Ridgeback Guarding His Owners Adventure Vehicle
About Sandra Helsocht
I am a natural light photographer and I love creating soft images with a lot of feel for mood and composition. Born with dogs by my side and a camera in my hand, I made it a long life passion to combine my love for dogs with Photography. I love capturing their true inner selves, smooshy faces, funny characters and create life-lasting memories.
Being fond of Classic Cars brought me to the idea to combine all 3 passions and this resulted in the Dogs and their Rides Project. The project started off in 2015 and still continues…… Every day I keep an eye out for unique combinations of dogs and cars to go create another fine art image to add to the series.
Besides photographing dogs in classic cars, I also love creating Whimsical Art. These images are created by using a playful style of editing which takes you to the wonderful world of my imagination. I call them fairytale-like, magical and dreamy.
These images put a stamp on my work and since 2018 I have been organizing workshops for beginners and proceeding in 2019 with workshops for the advanced photographers, exposing my workflow and share my retouching skills.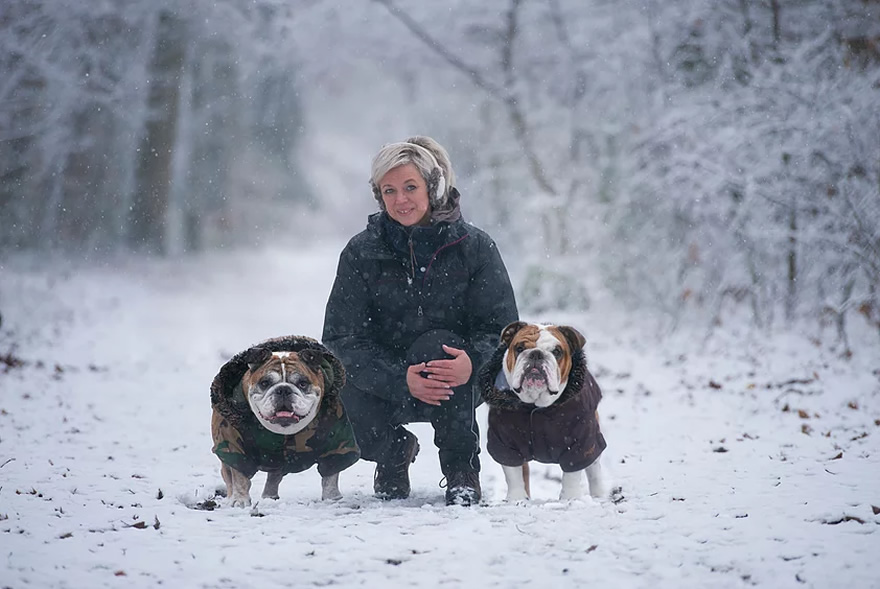 You can find Sandra Helsocht on the Web:
Copyrights:
All the pictures in this post are copyrighted Sandra Helsocht. Their reproduction, even in part, is forbidden without the explicit approval of the rightful owners.