Last week I woke up with good news. I have been awarded the title of International Birth Photographer of the Year 2020 at the Birth Photographer International Image Competition (BPIIC). Not only thanks to my photos, but also because of my commitment to the community of birth photographers. I was very surprised by the news and almost fell off my chair when I read it. Really amazing.
Five years ago, I accidentally entered the photography world. At the time, I was still working as an inspector in the childcare industry. Each civil servant received a career budget that could be spent on something that had nothing to do with their own profession. With that money, I followed the basic training at the photography trade school.
It was intended as a hobby, but quickly got out of hand. In the end, I even quit my job. Not because it wasn't fun, but this is my passion. Birth photography is so special. All the emotions you can think of will pass by: relief, tension, exhaustion, sadness, and joy. I see everything through the lens. It is very special to be part of that as a photographer. I think it's great that people trust me to be in such an intimate moment.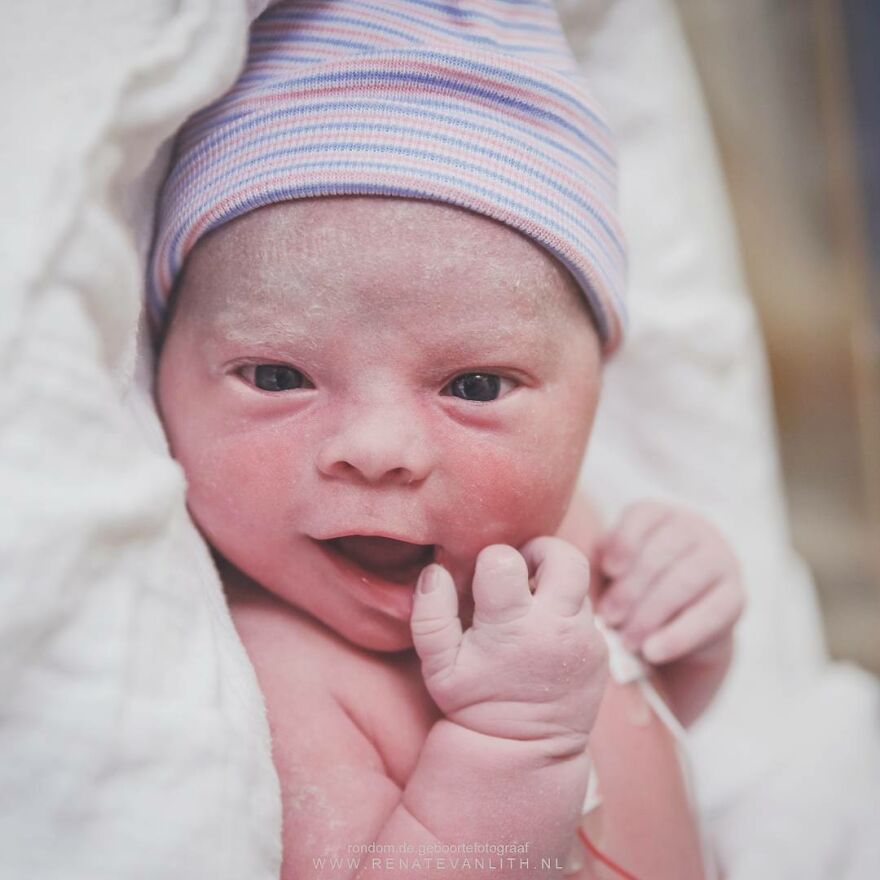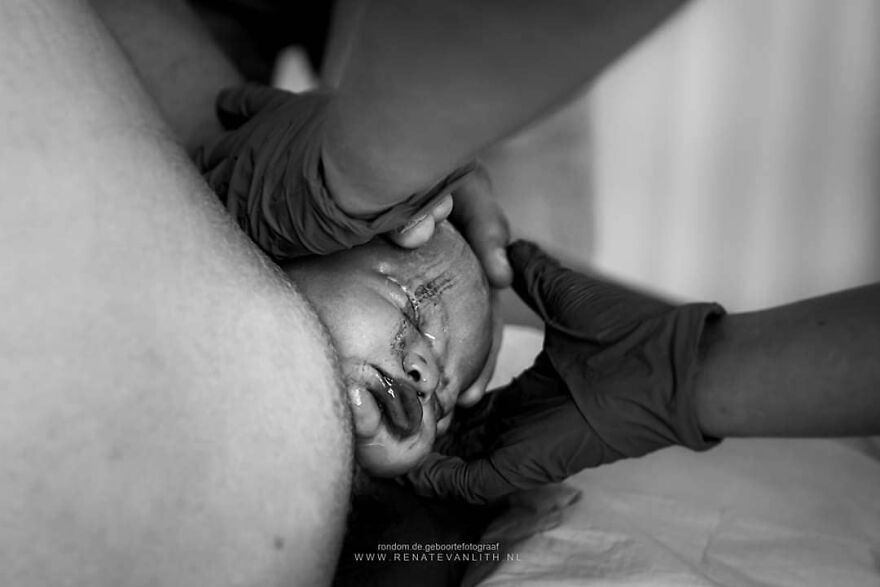 In the meantime, I have attended dozens of deliveries. I do a maximum of two per month. You can't plan a hundred such shoots in a year. You never know when labor will start and there is no colleague I can alternate with, like a midwife. It is therefore very intense. I have experienced deliveries lasting more than 24 hours. Then, you work non-stop, without a break, and without sleep.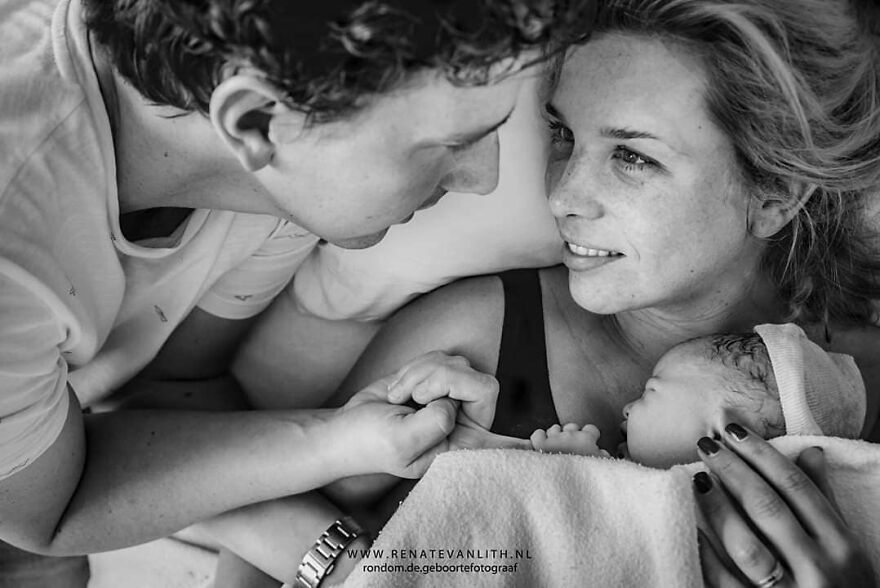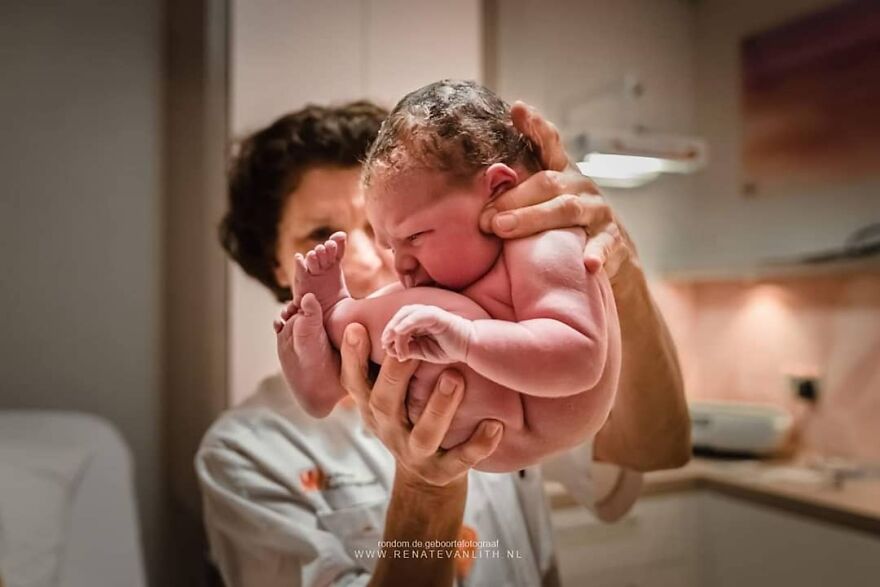 For the competition, I had to send in not only photos, but also documents such as customer reviews and letters of recommendation. In addition, I had to demonstrate to what extent I am involved in the profession and committed to the community of birth photographers.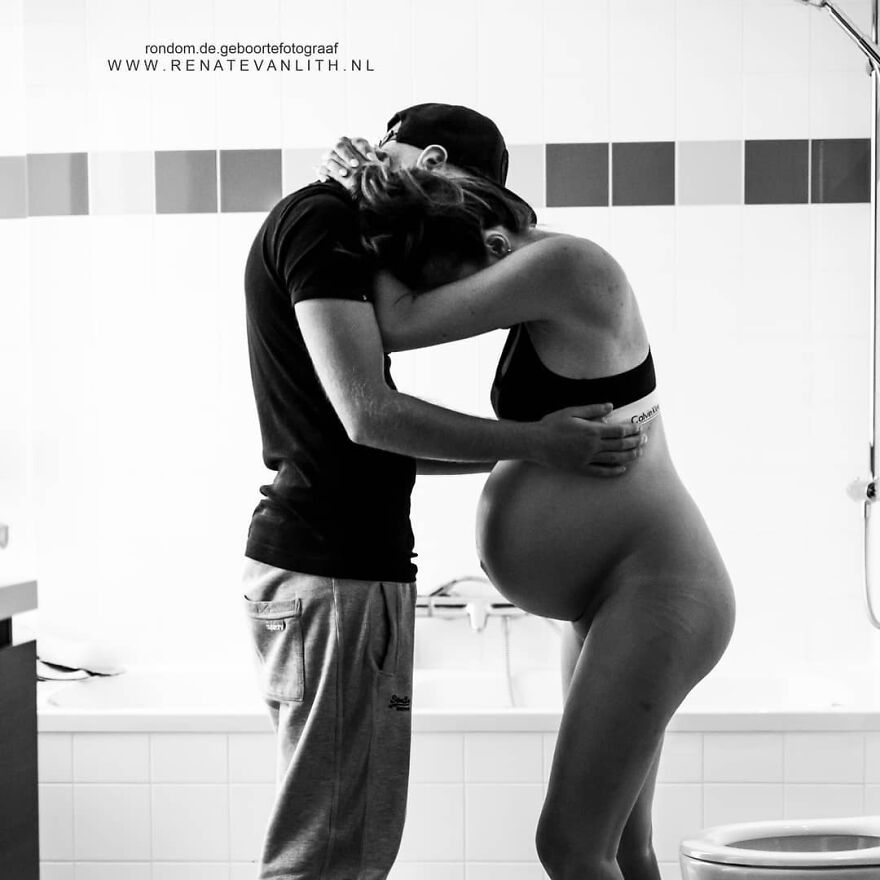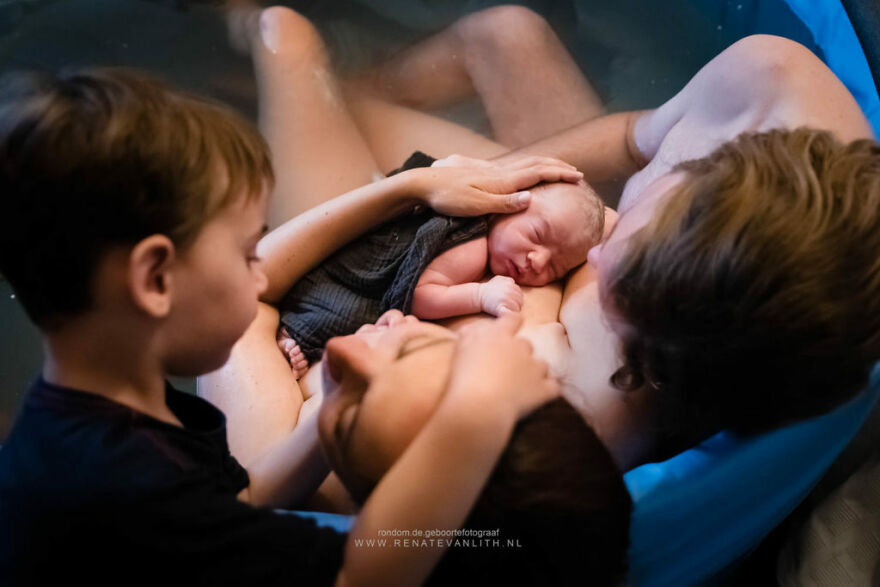 That wasn't a problem for me. For example, I have been involved with others in establishing a quality mark for birth photographers in the Netherlands and Belgium, which shows hospitals that the photographer has sufficient knowledge and professionalism to attend a delivery. Of course, you shouldn't get in the way as a photographer. Several hospitals now work together with this quality mark.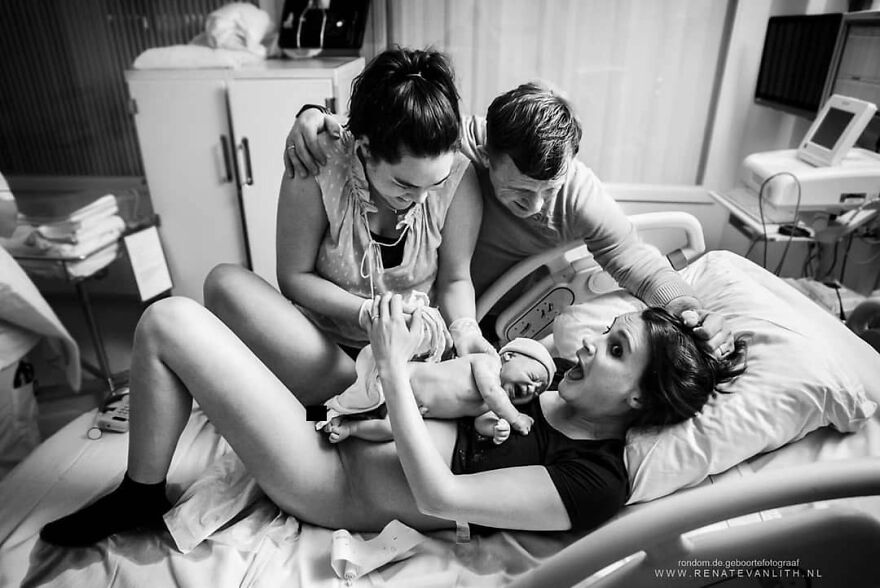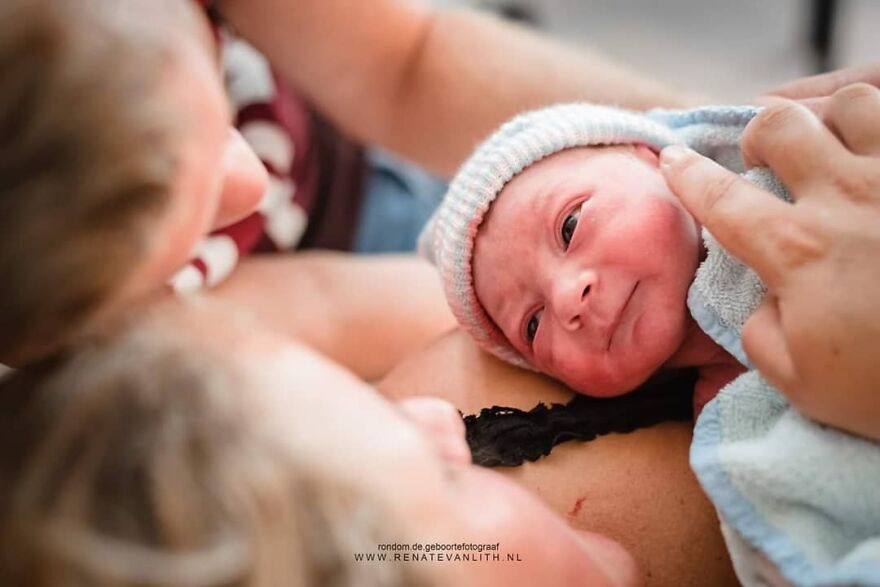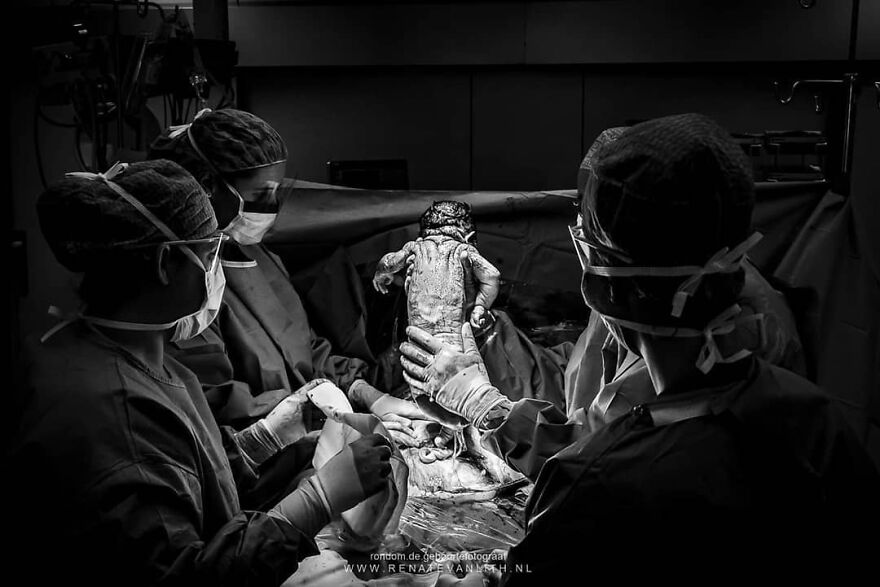 In addition, I have set up a platform where Dutch-speaking birth photographers can come together. Here, people can consult and ask each other questions. There is a lot of interaction. It is meant to lift each other up a bit.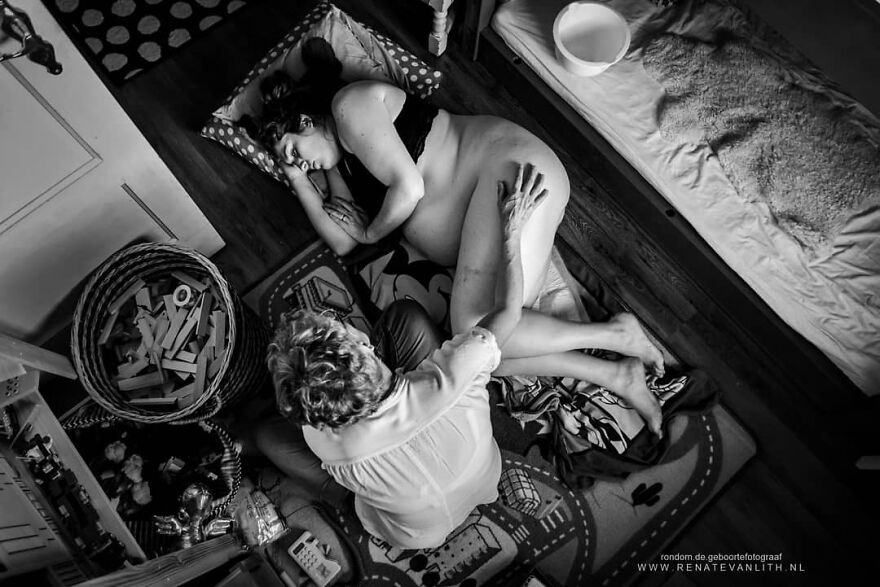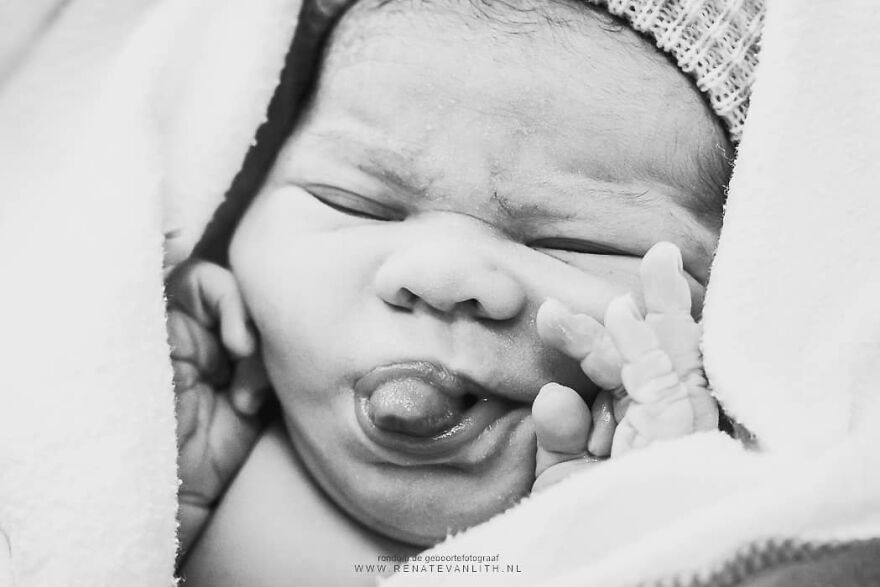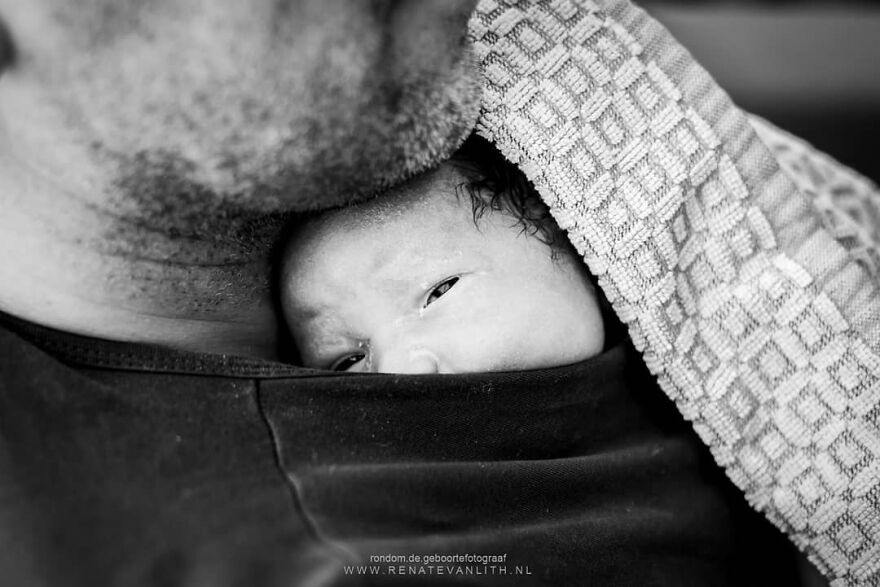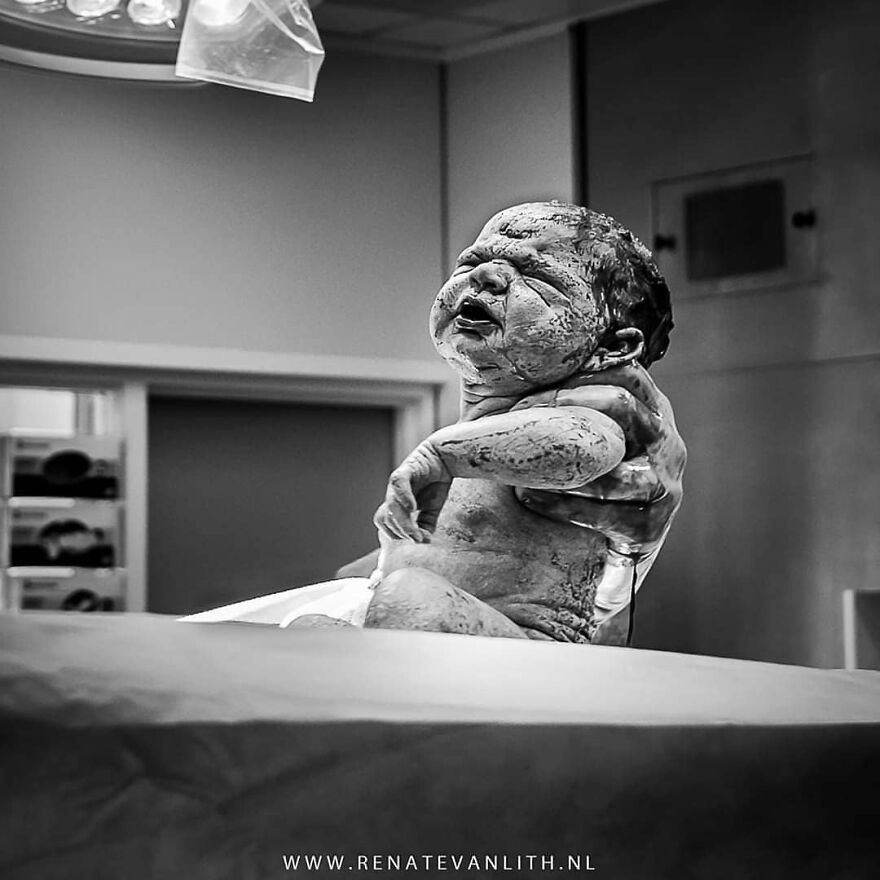 And I am also the founder of the Birth & Beyond Photography Awards. It's a photo competition for family photographers who capture motherhood with everything that goes into it. I thought it was important that there were more opportunities for birth photographers to submit their work to photo contests.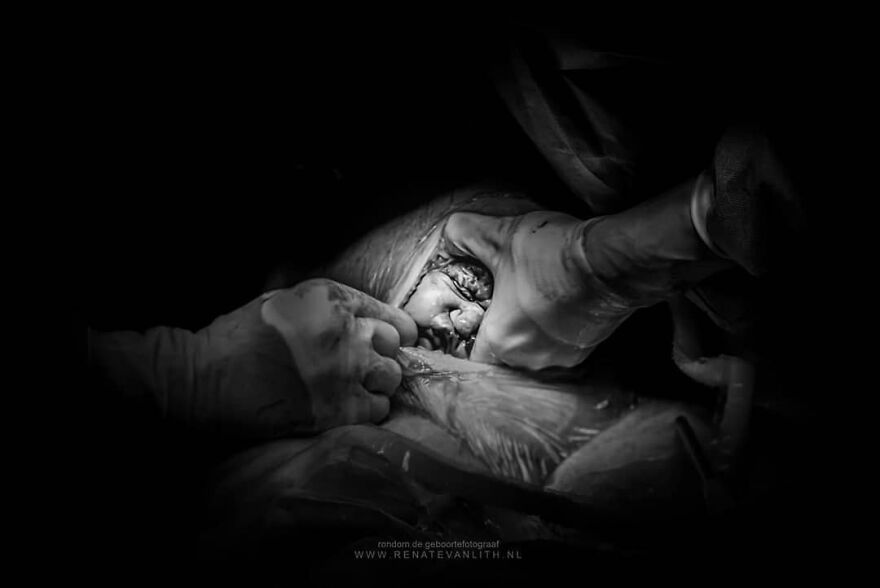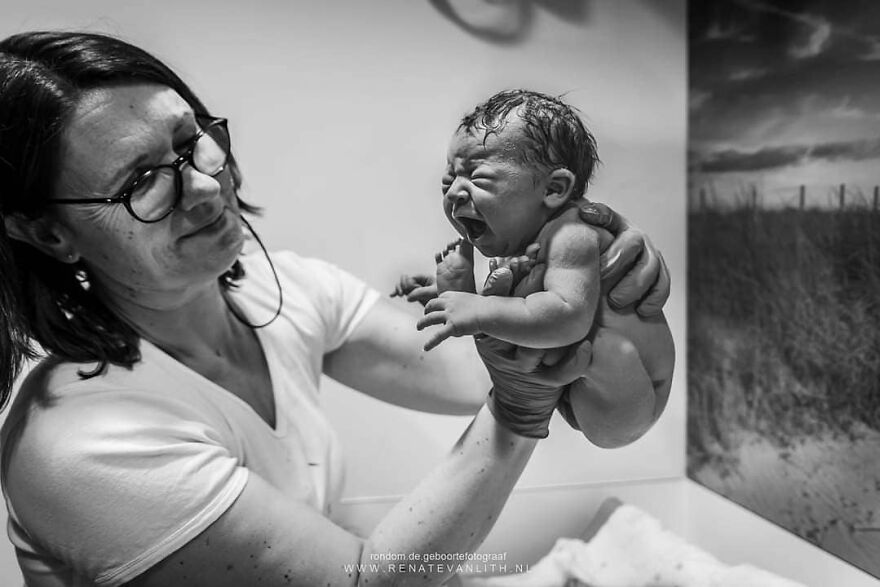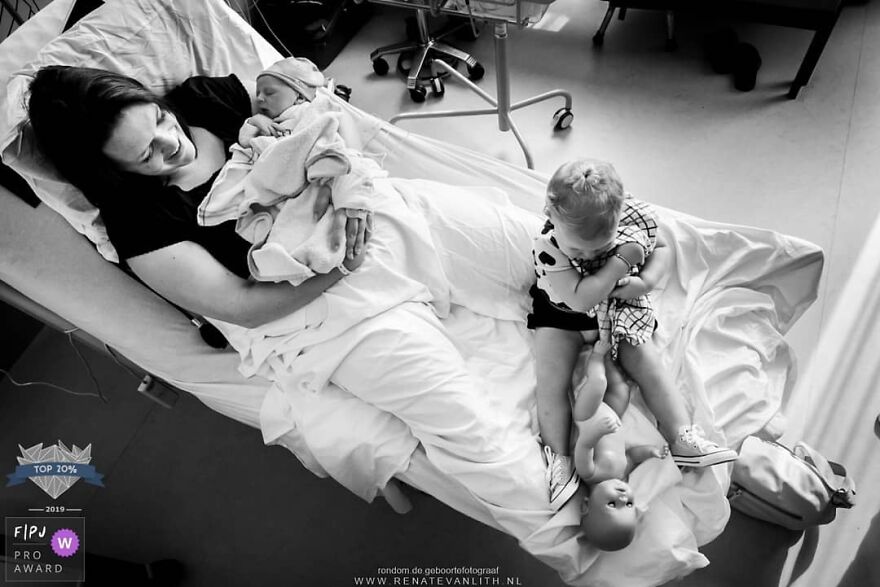 As a lifestyle, fresh 48, and birth photographer, I was often left out with my genre and there was often no competition that suited me. At the Birth & Beyond Photography Awards, there is a special birth category, in addition to more common categories such as pregnancy, newborn, baby, children, and family.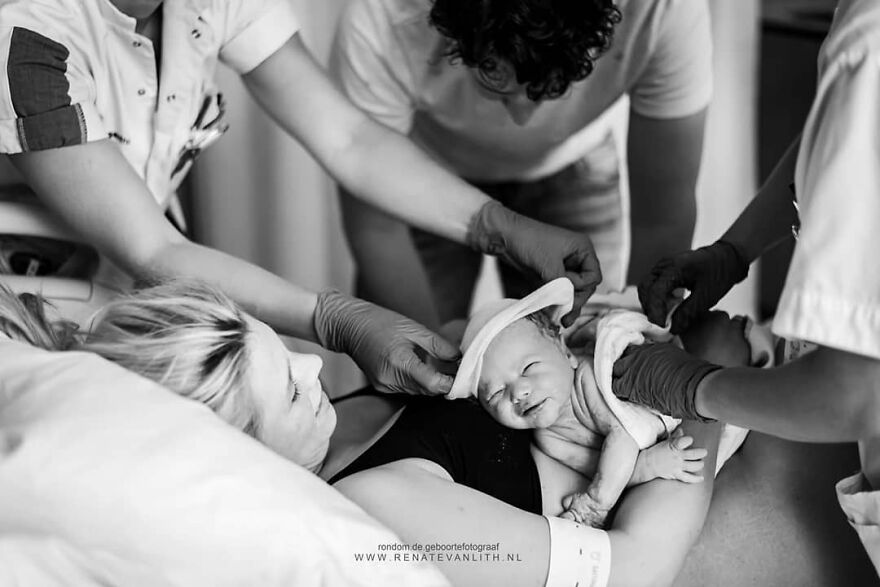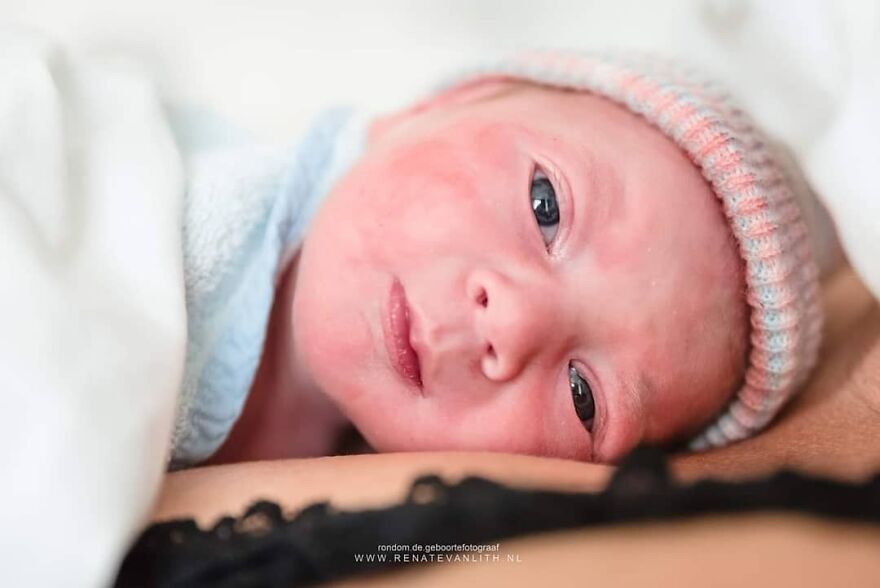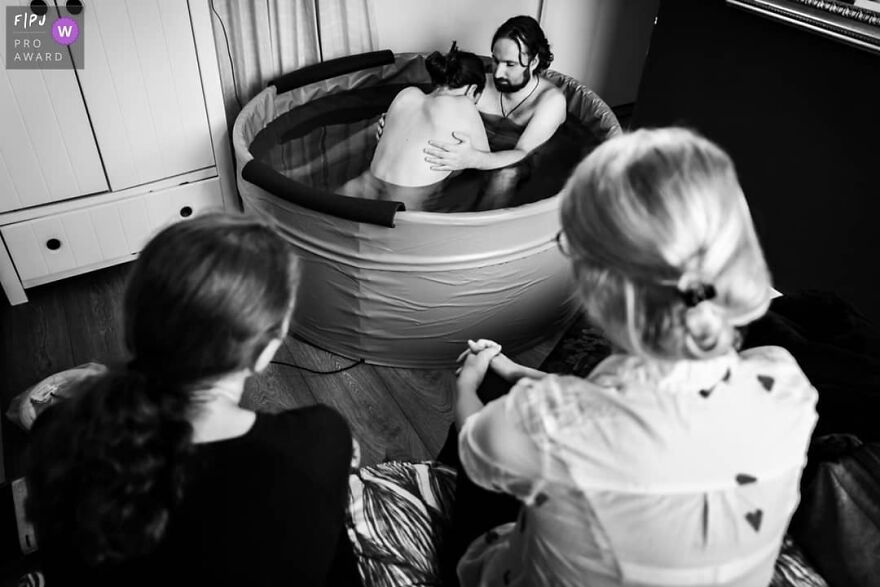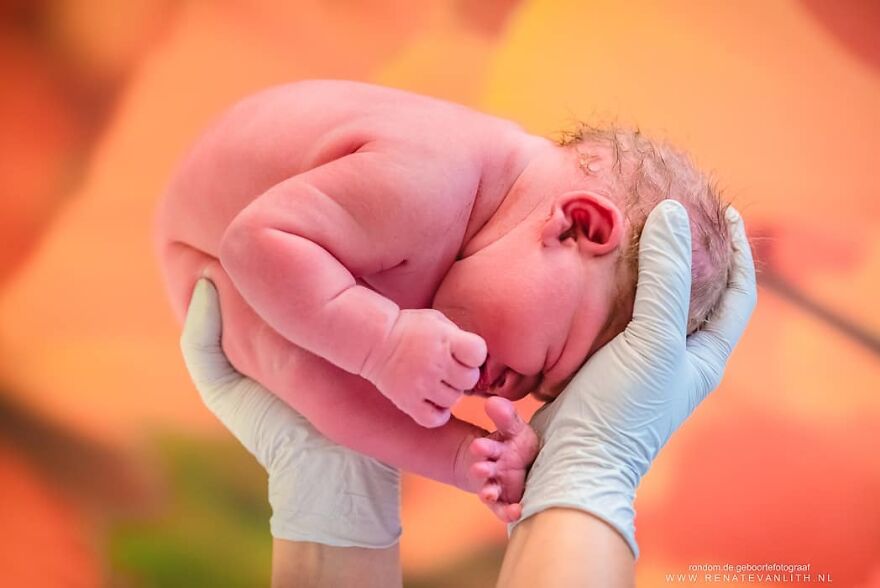 Motherhood should be celebrated, right?! All genres are therefore welcome: studio, portrait, fine-art, fresh 48, lifestyle, documentary, posed and un-posed photography, and more.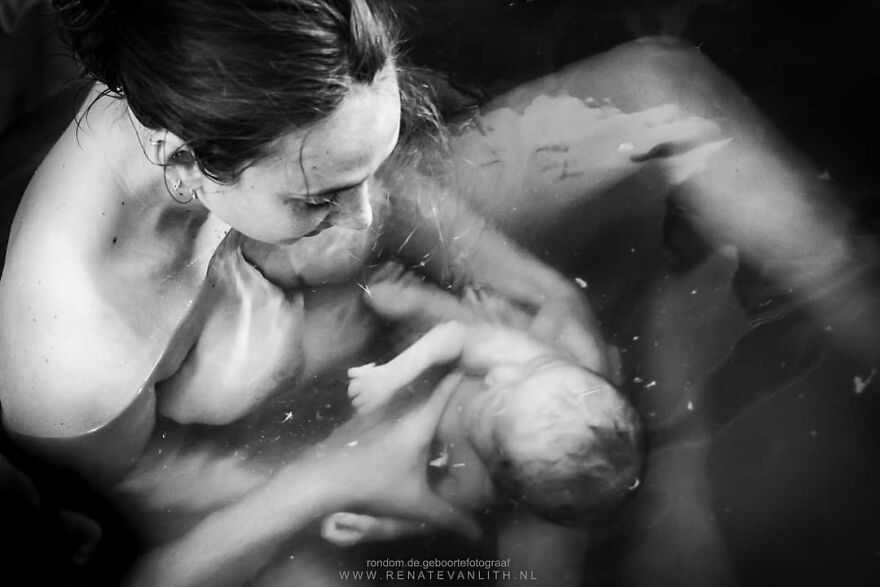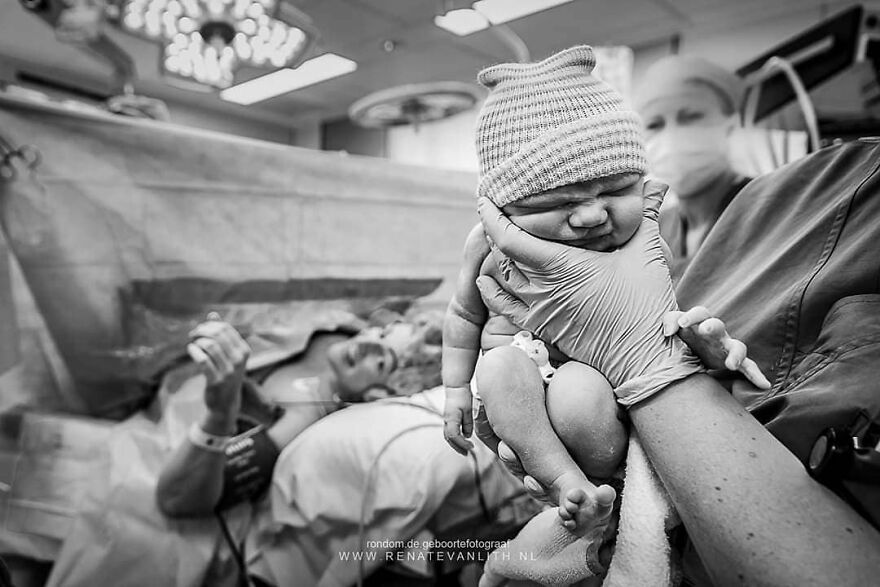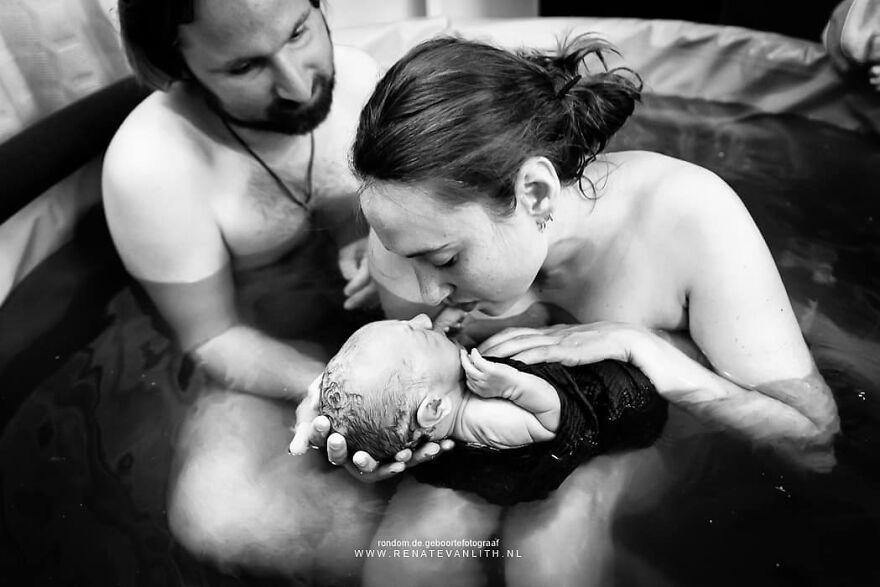 I hope to be able to do this work for a long time and to be able to professionalize birth photography even further. Despite the fact that standing on call is very intense, this is a wonderful job. I have grateful customers, I can be part of wonderful moments and see new life being born. It couldn't be more beautiful, right?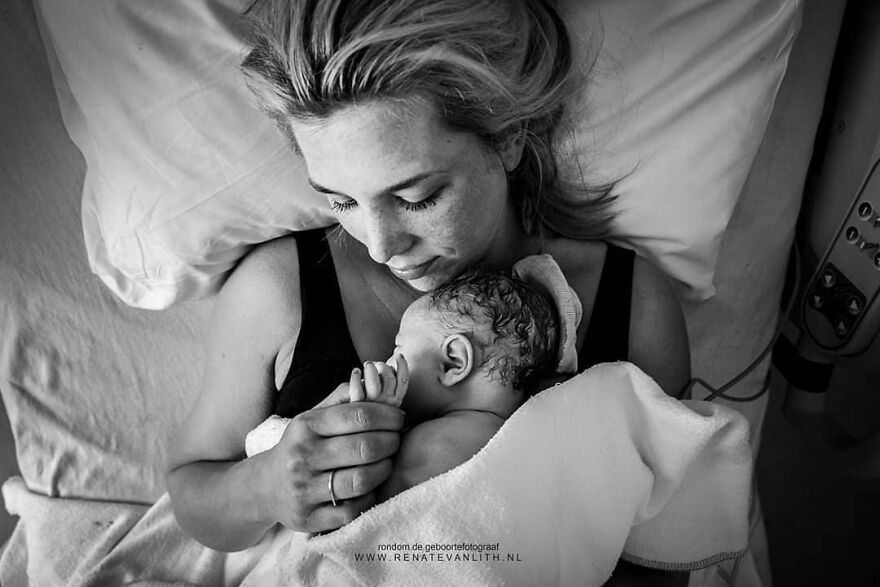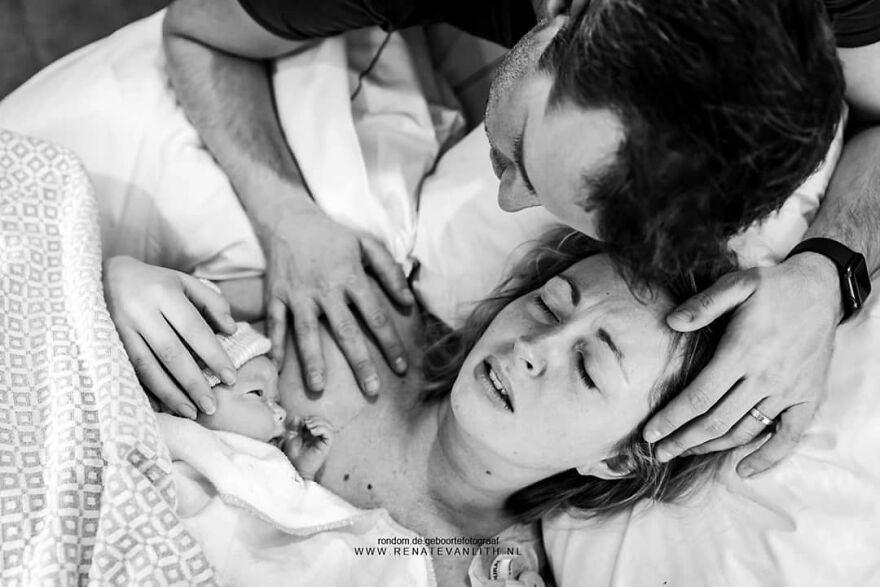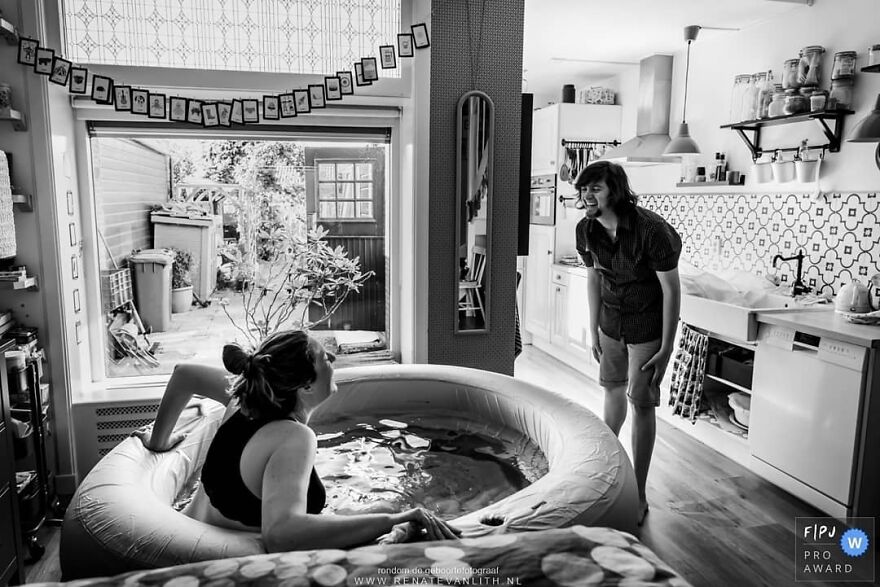 You can find Renate van Lith on the Web:
Copyrights:
All the pictures in this post are copyrighted to Renate van Lith. Their reproduction, even in part, is forbidden without the explicit approval of the rightful owners.