My love of black and white photography is only surpassed by my love of African wildlife, in particular, elephants. A decade ago on my first wildlife safari in Uganda. We happened upon a herd of elephants, my first encounter with these magnificent beasts was one a frightening one. Unfortunately, the past had not been kind to the elephants living in this reserve. They had been hunted for their ivory. Even though hunting no longer takes place, elephants do not forget or forgive easily. Every time we drove close to the elephants, they would charge. I was a novice wildlife photographer at the time, and this encounter made me very wary of elephants.
Ten years later and after many safari trips and tens of thousands of photographs. I have fallen in love with African elephants. I have spent countless hours in their presence. Have witnessed the most unusual behaviors and interactions. Elephants are very intelligent animals and can feel and pick up on emotions. If you are calm and peaceful, they too will mirror those emotions.
Understanding elephant behavior has allowed me the privilege of photographing unique moments that few people will ever witness. As a fine-art wildlife photographer, my mission is to share beautiful black and white prints of African wildlife. Hopefully, to inspire and ignite a passion for all wildlife on our beautiful planet.
#1 Baby Elephant, Few Day Old New Addition, Bonds Of Love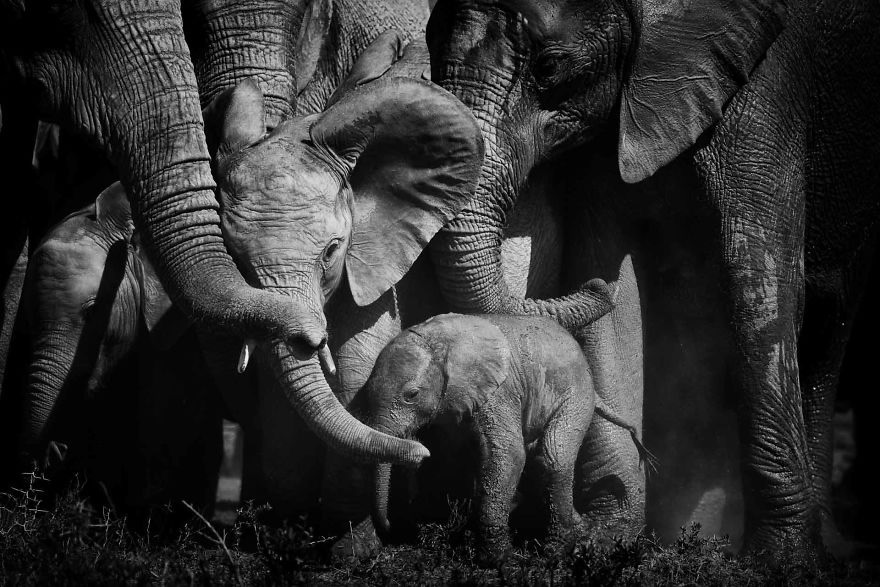 #2 Queen Of The Mara, Matriarch Elephant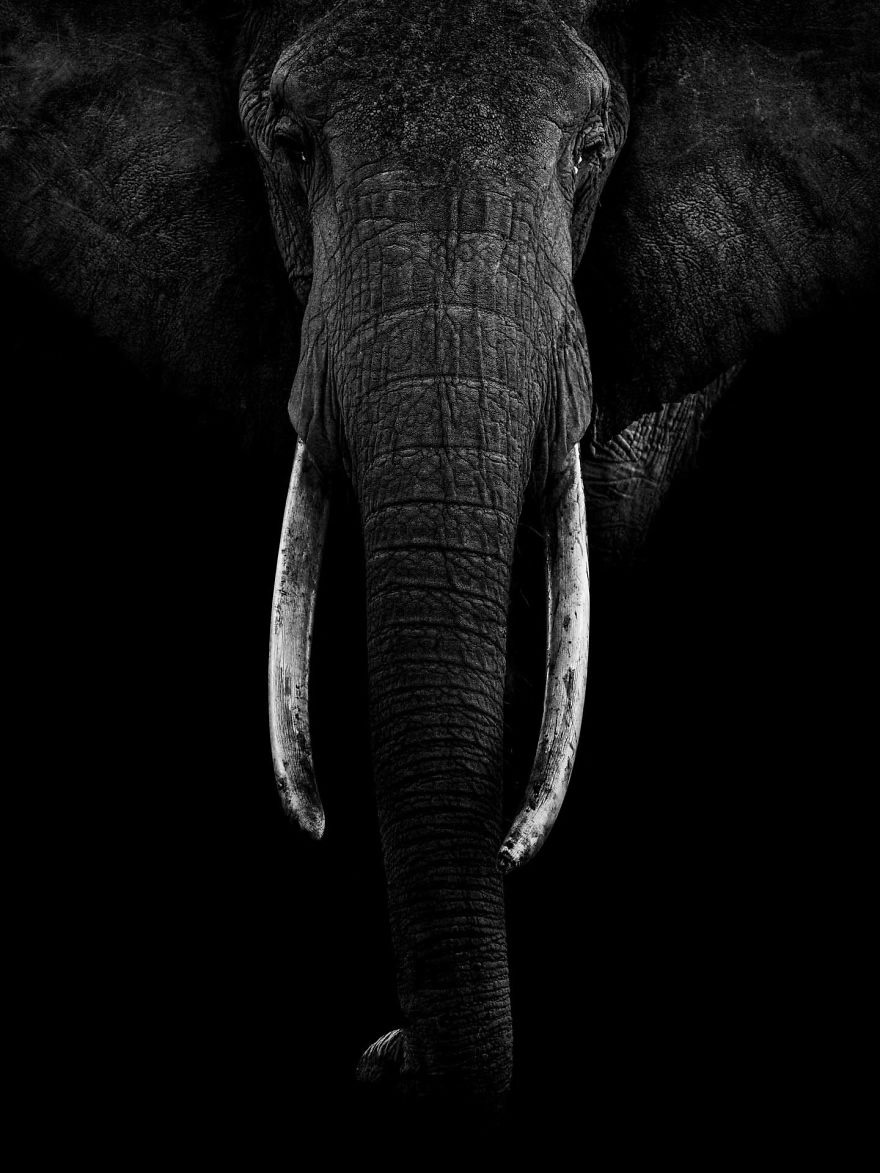 #3 Baby Elephant, Curiosity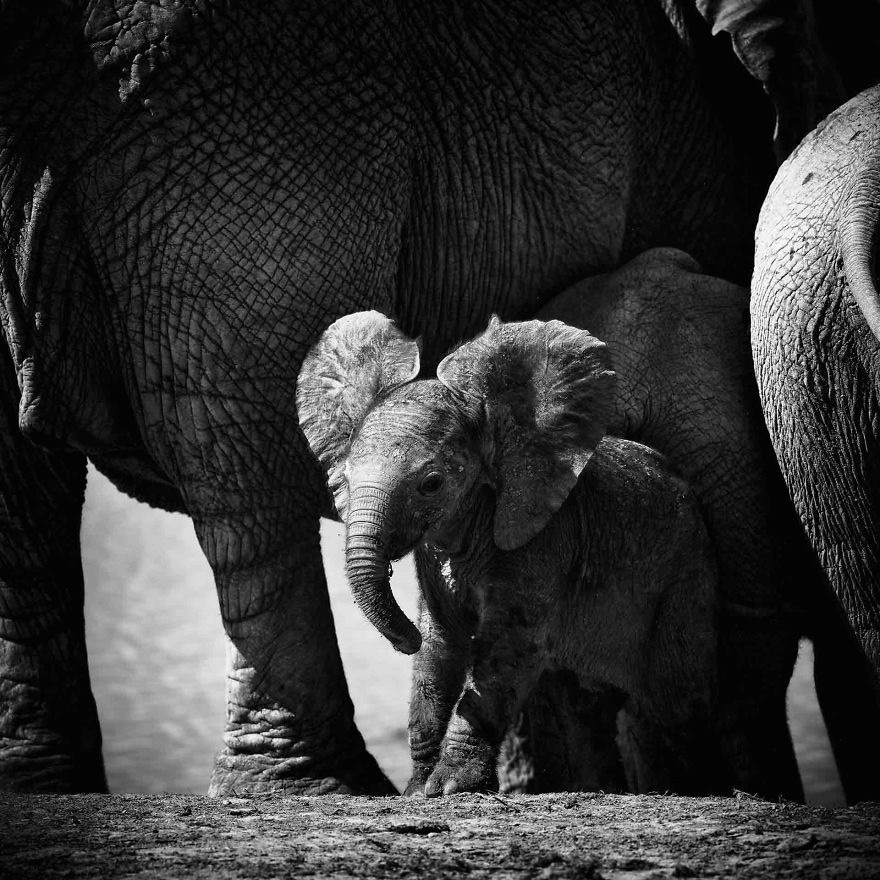 #4 Synchronicity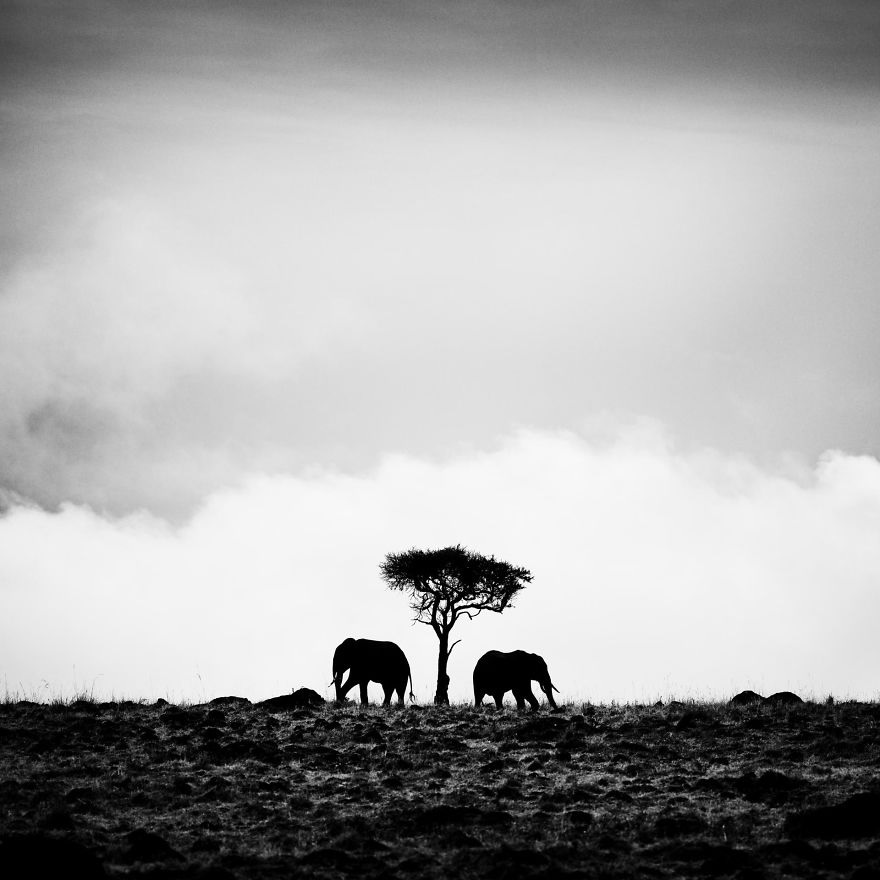 #5 Elephant Ridge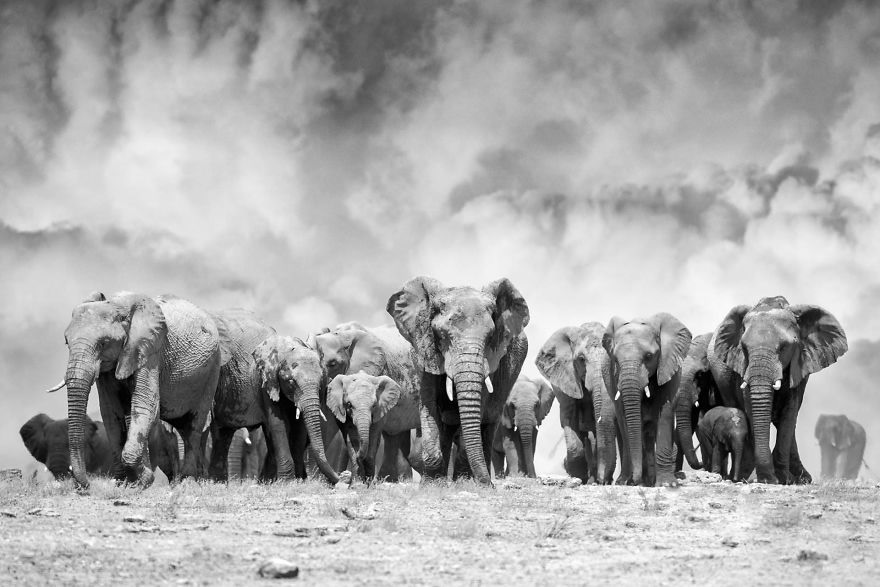 #6 Shadow Bull Elephant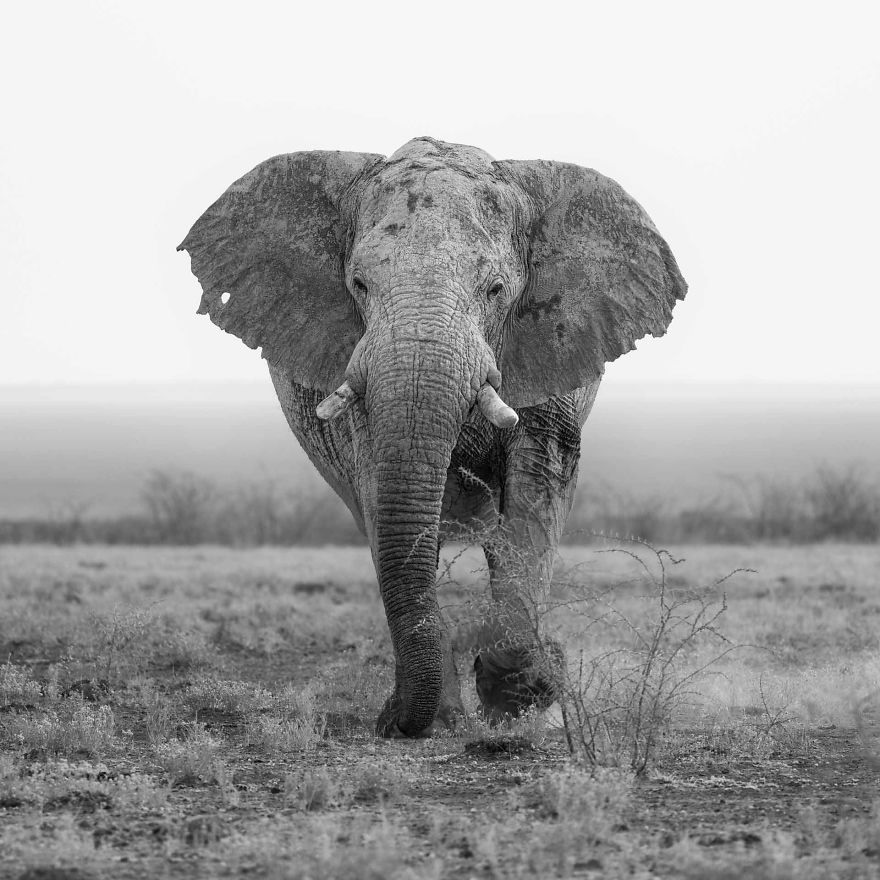 #7 Elephant Brothers, Bonds Of Love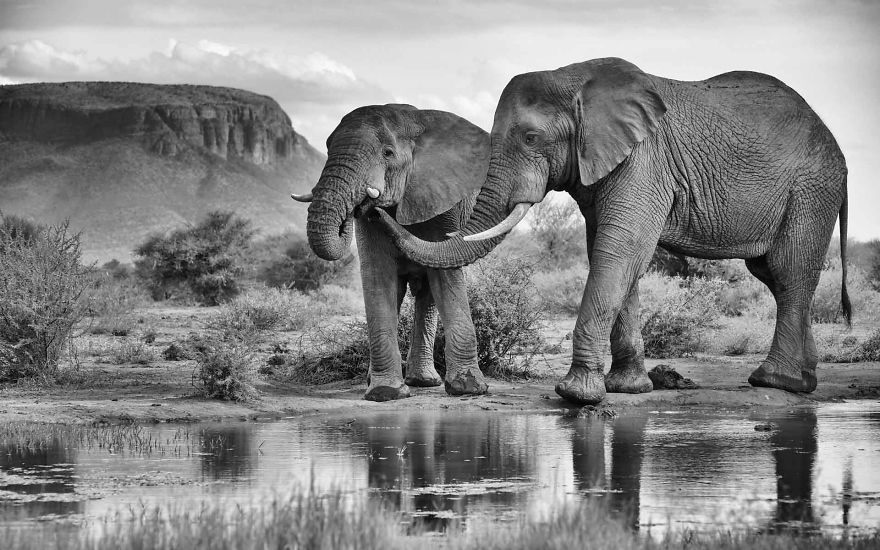 #8 Contemplation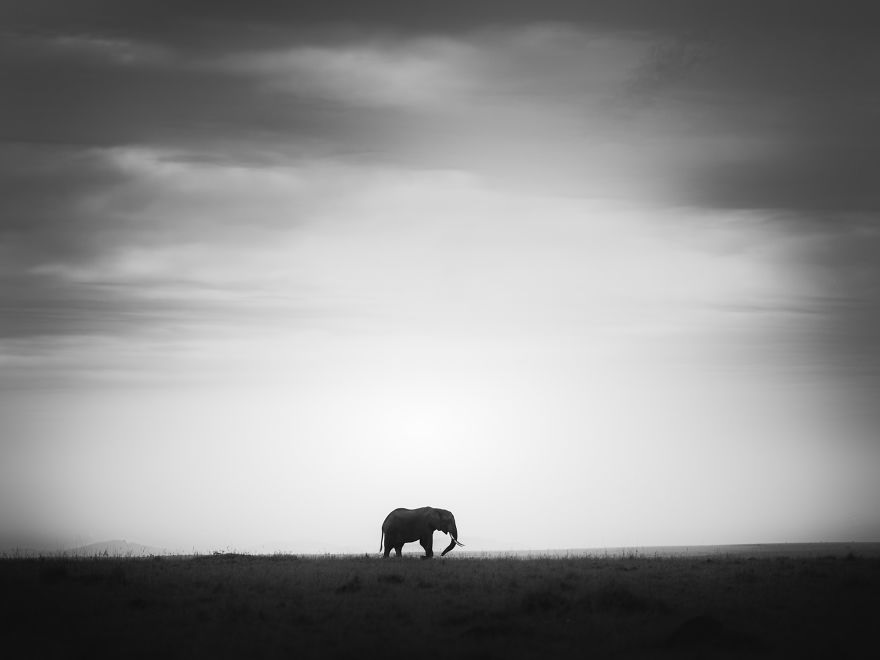 #9 Bull Elephants On The March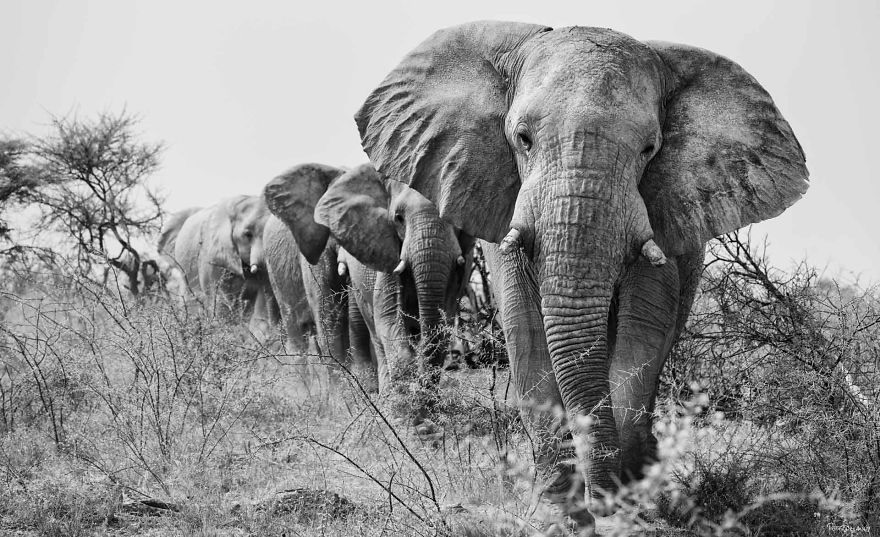 #10 The Matriarch, Queen Of The Mara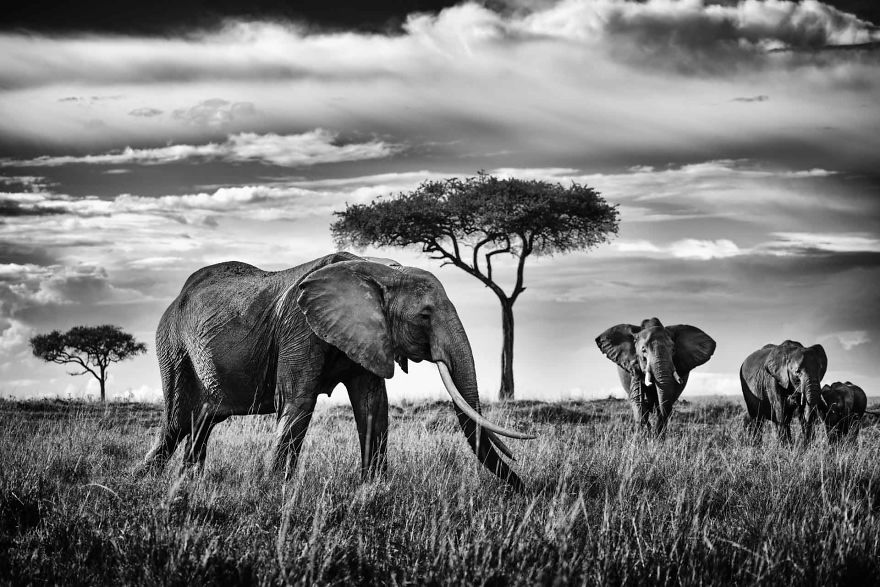 #11 Family Of Elephants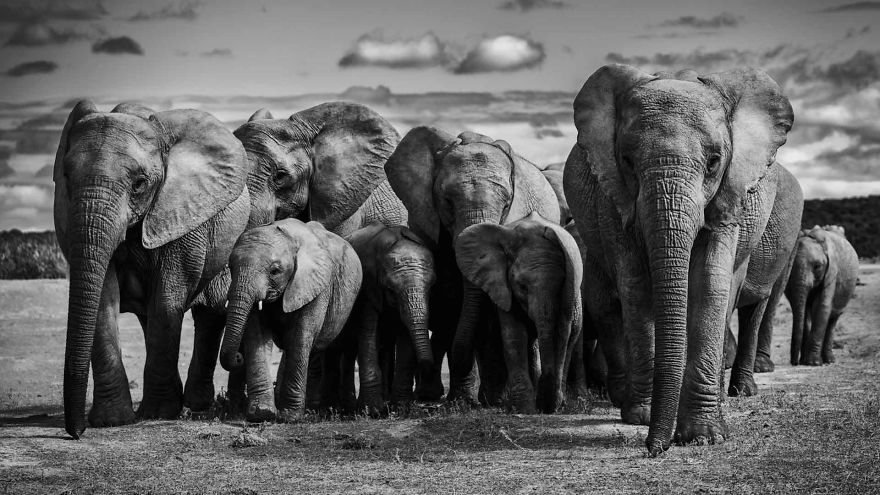 #12 Duke, Bull Elephant, Masai Mara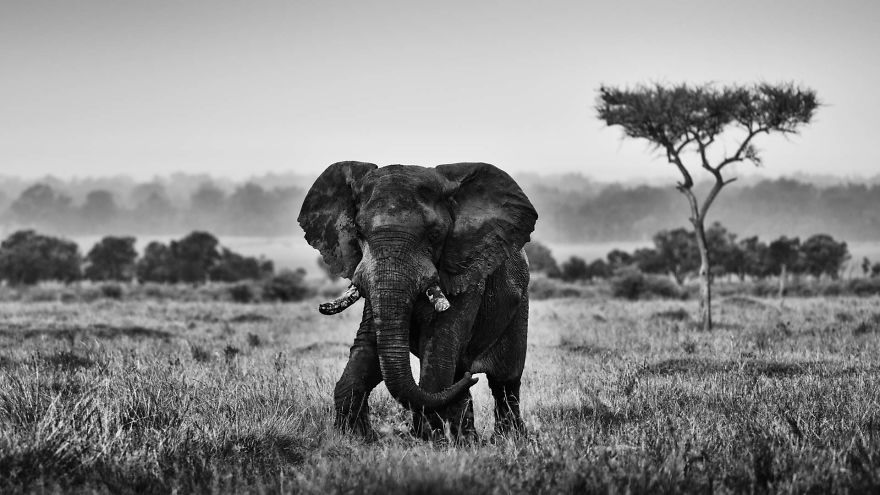 #13 Addo Elephant Ridge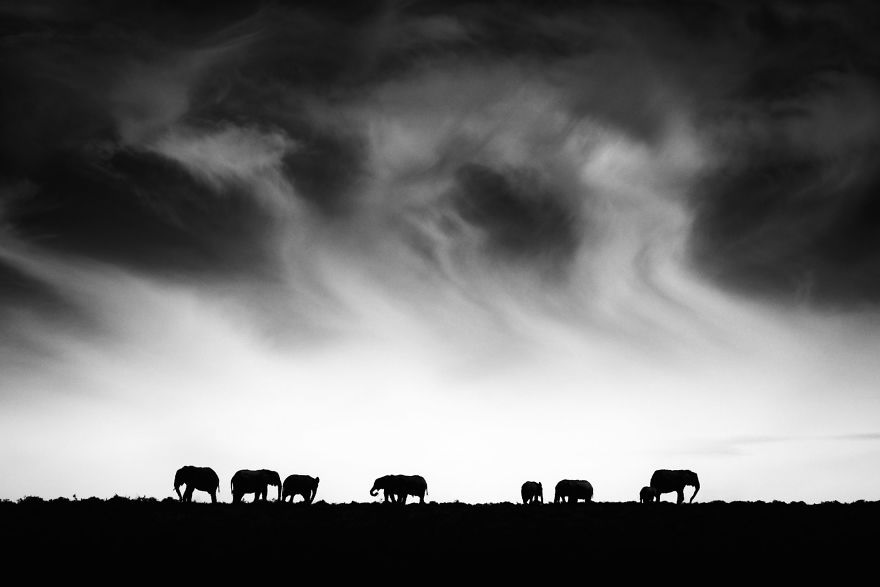 #14 Lone Bull Elephant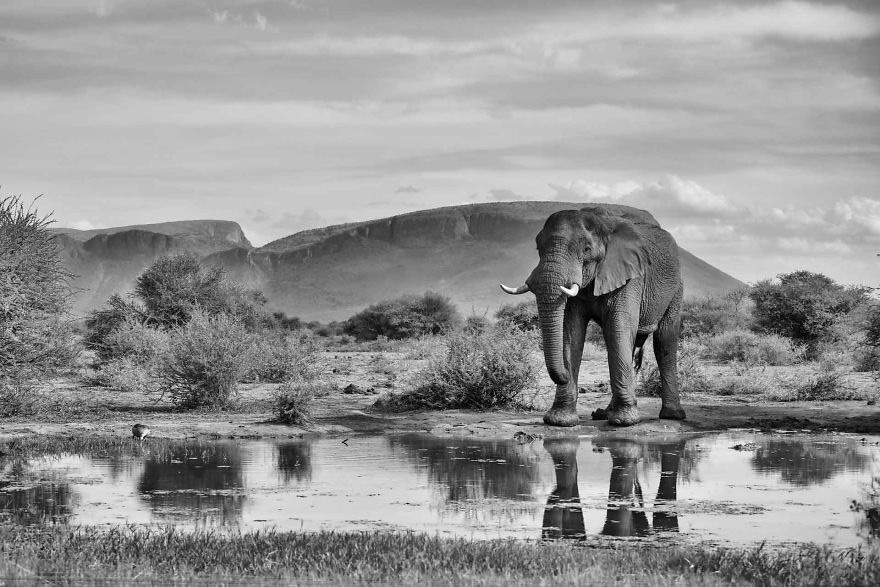 #15 Valli, Tusker Addo Elephant Reserve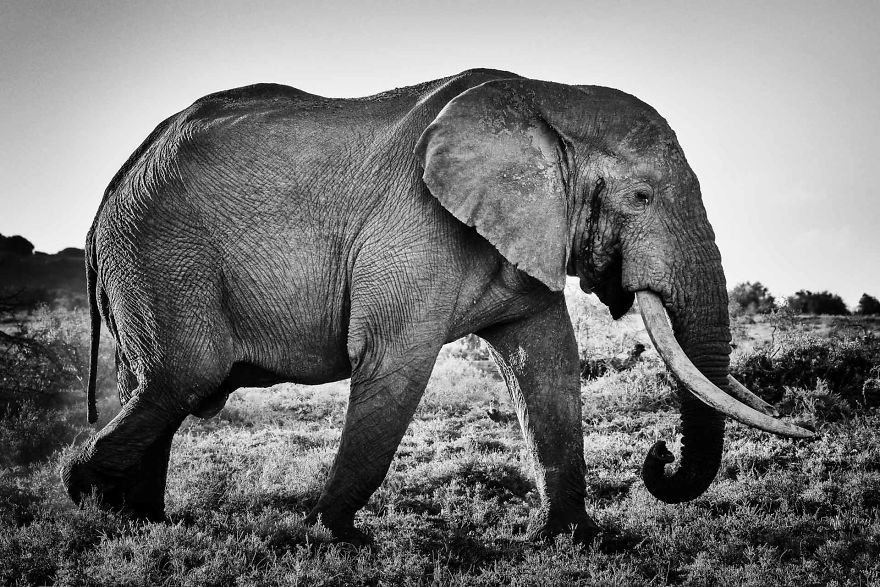 #16 Elephant Bull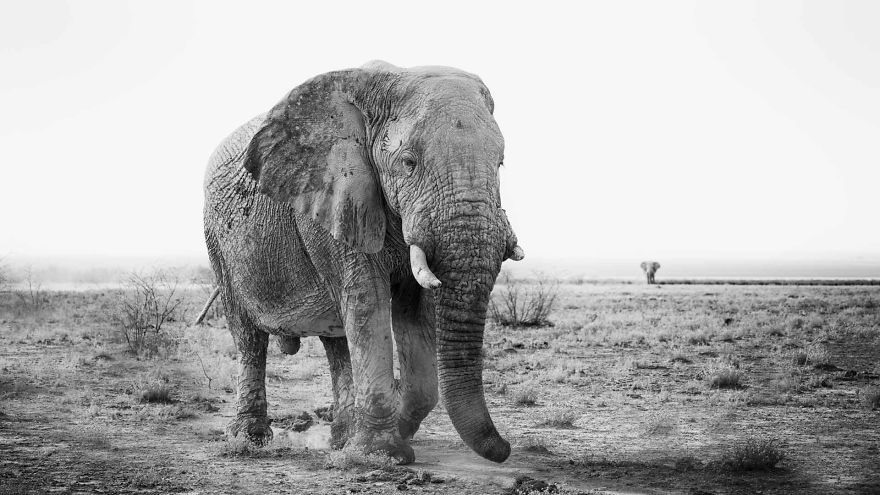 #17 U Turn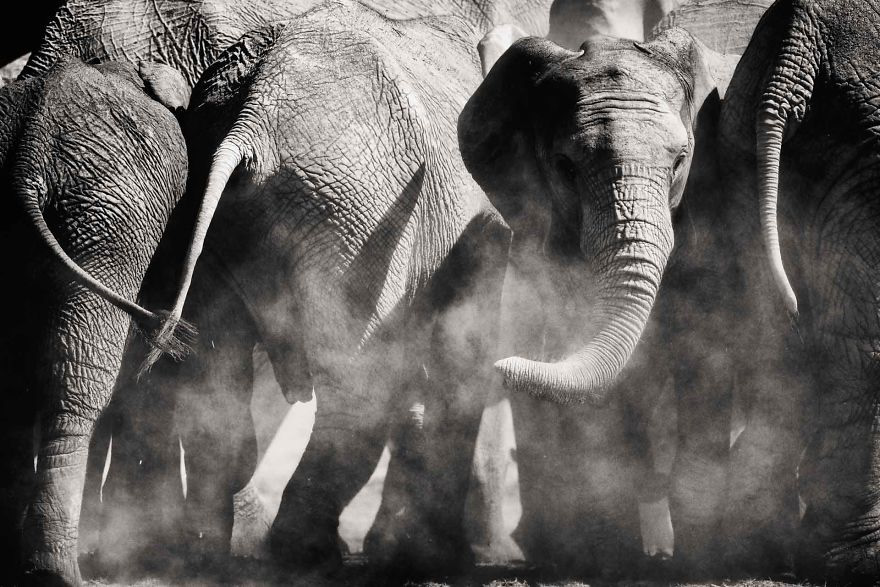 #18 Serenity-Matriarch Elephant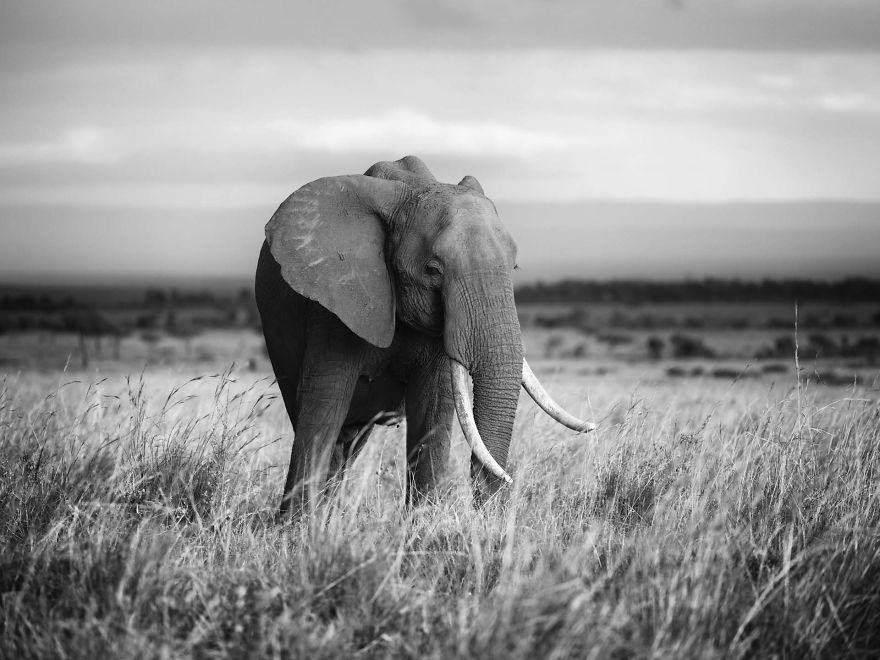 #19 Bigfoot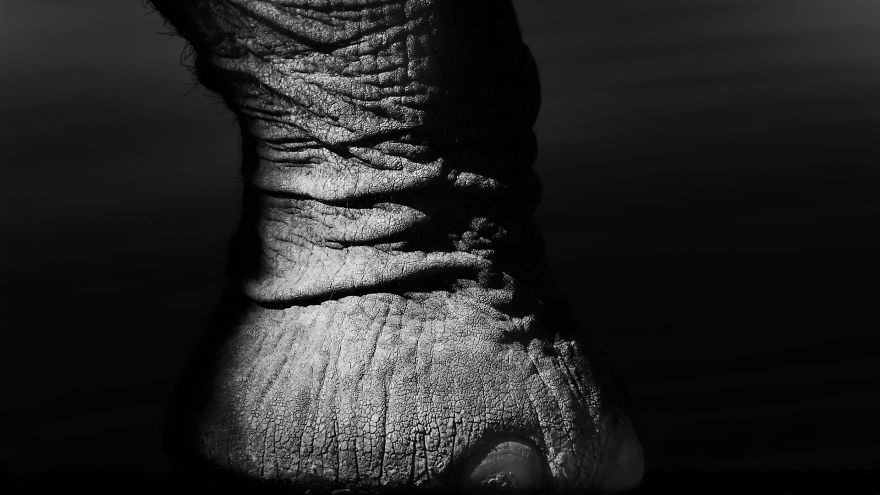 #20 Right Of Way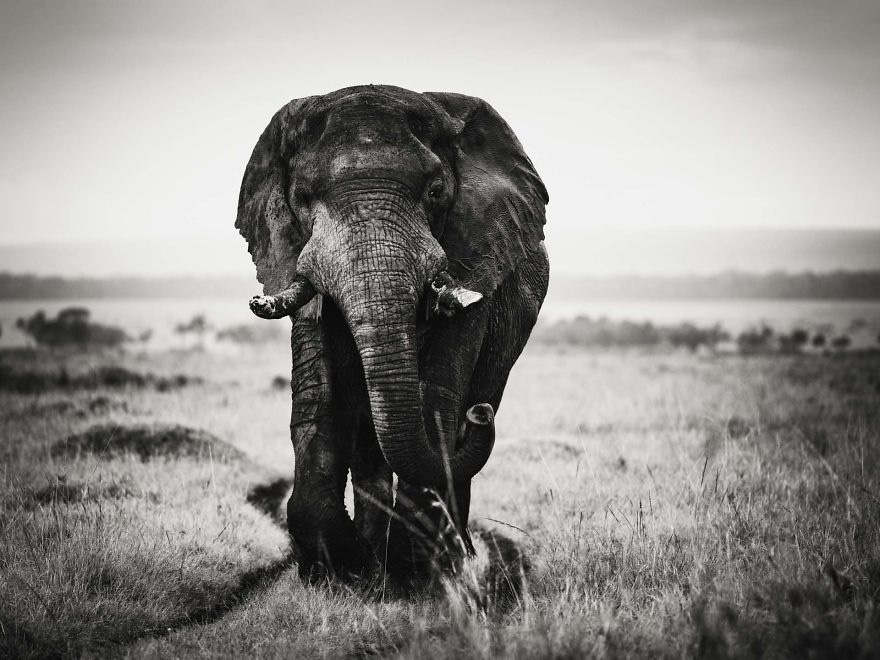 #21 Matriarch, Queen Of Mara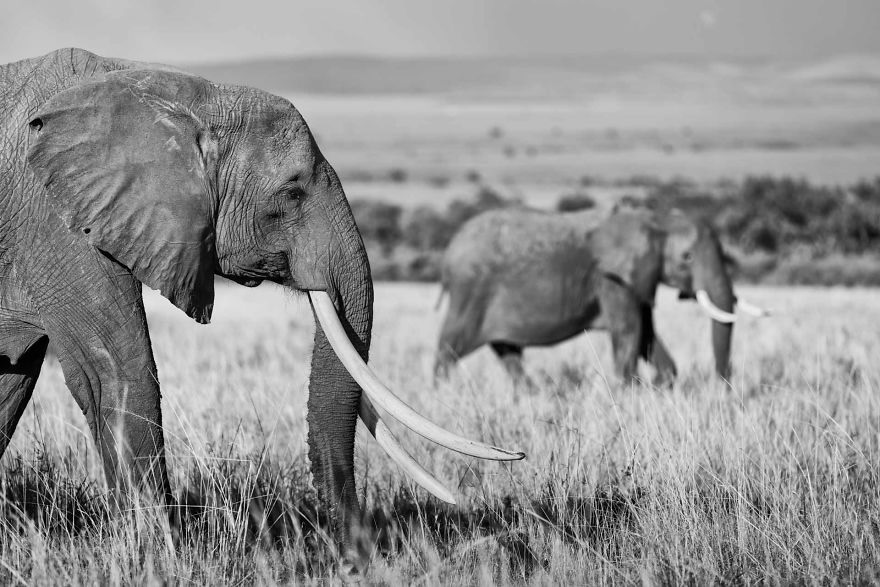 #22 Lone Elephant-But Not Lonely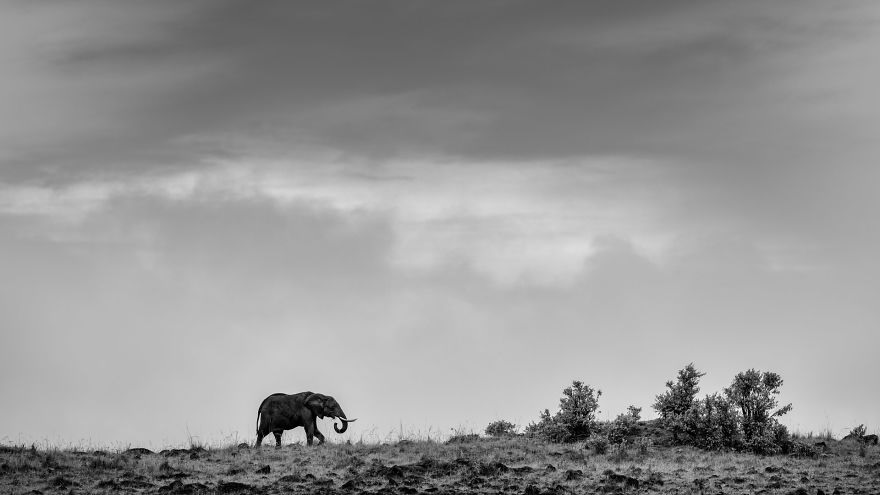 #23 Seven Bull Elephants Marching Across Etosha Pan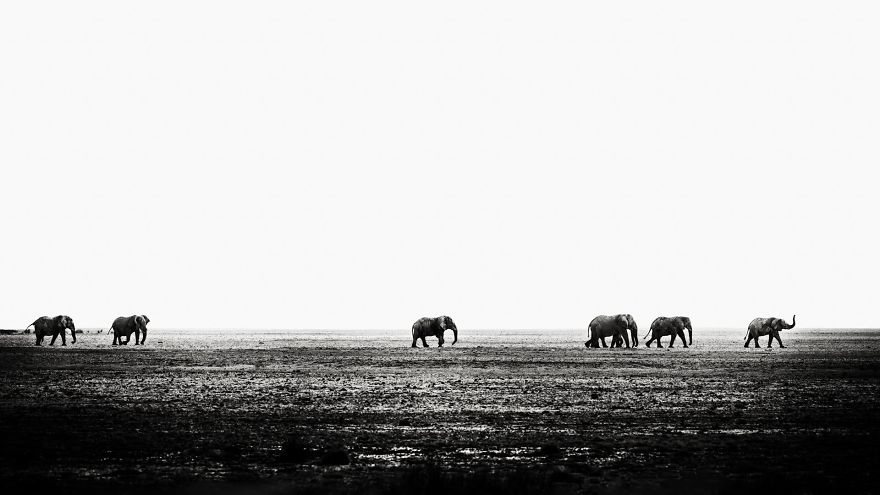 #24 Addo Elephant Bull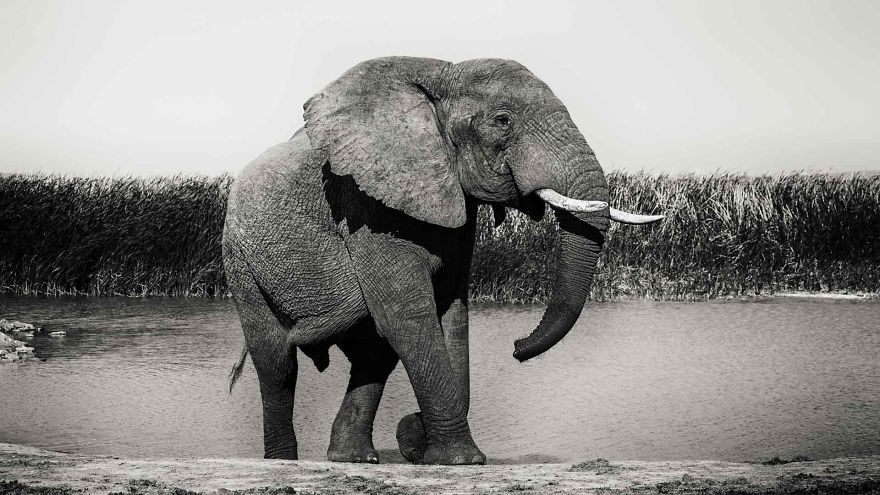 About Peter Delaney
Peter Delaney quit a career in finance to pursue a dream of traveling Africa in a Land Cruiser. And along the way, he found his passion, Wildlife Photography.
From navigating the forests of Bwindi and climbing the peaks of Kilimanjaro, through to meandering along the red dunes of the Kalahari, Delaney started photographing Africa. "Africa became the new chapter in my life, and I have dedicated the last 15 years capturing Wildlife Photos this diverse continent," Delaney notes.
The Irish native exchanged the Emerald Isle for a more colorful life in George, South Africa, to continue his travels through the magnitude of Africa. "The continent fascinates me like no other. It's difficult to match not only Africa's rich wildlife but also the incredible landscapes and passionate people," he notes.
Delaney's work has been featured in numerous publications and has won the prestigious BBC Wildlife Photographer of the Year an astonishing three times. He is also an official Fujifilm X-Photographer Ambassador.
"It may be a cliché, but it is true – photography has become my life. No matter where I am, my mind's eye is making photographs. It has taught me to see the world in a different light, and for that, I am eternally grateful," Delaney concludes.
Peters Wildlife Photos are bought and collected as Beautiful Wall Art.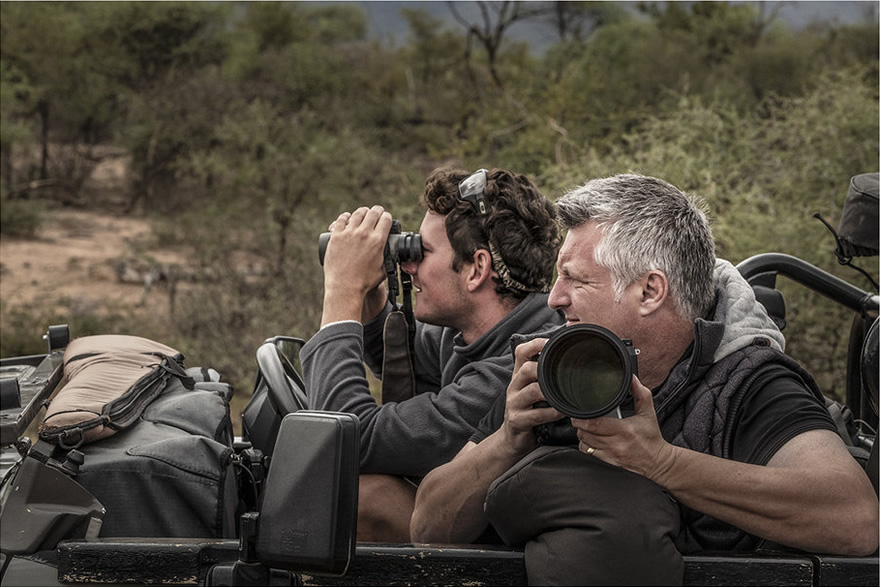 You can find Peter Delaney on the Web:
Copyrights:
All the pictures in this post are copyrighted to Peter Delaney. Their reproduction, even in part, is forbidden without the explicit approval of the rightful owners.