Liverpool-born and Chigaco-based musician and photographer Reuben Wu uses Drones to capture Mountain Halos. Reuben is known for his pioneering methods of using drone-mounted lights to illuminate landscapes, giving them an otherworldly quality reminiscent of a sci-fi movie. These images are part of an ongoing project called Lux Noctis, which he has been working on since 2016.
You can find Reuben Wu on the web:
I got my first drone in 2014. My childhood dream was to have a flying camera – being able to see landscapes from impossible perspectives, so it was an important step in my photography to start using a remote moving camera.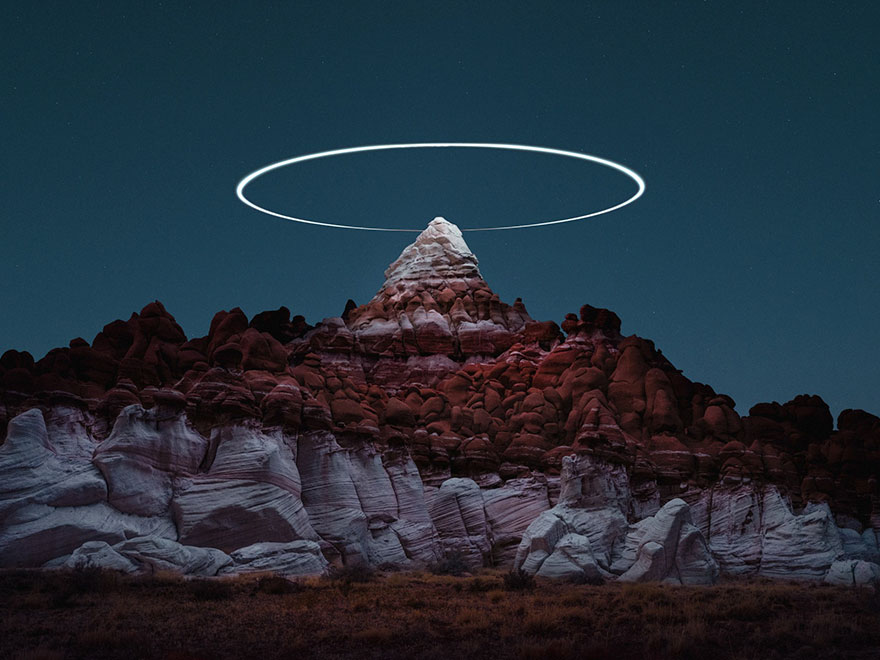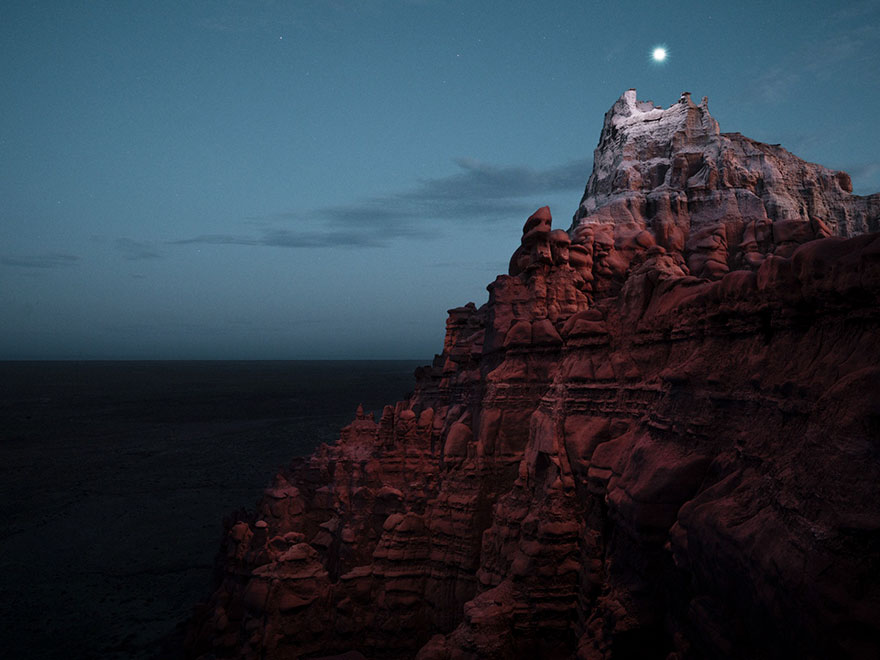 I began to shoot photos and music videos with it while experimenting with using projectors to shine graphical patterns at night onto rock pinnacles. The Lux Noctis concept developed from that, using the drone as an aerial light source instead of a camera.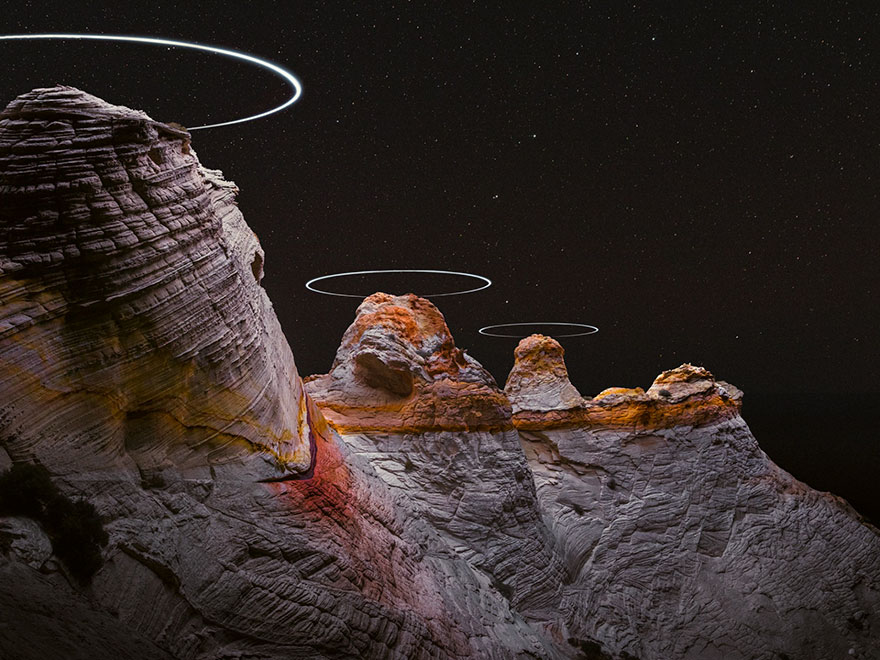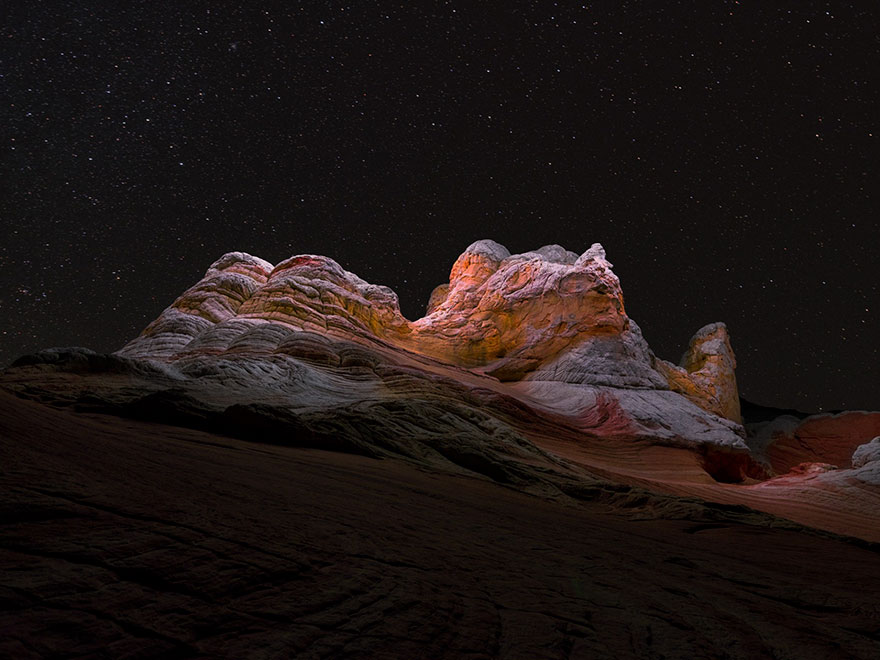 The photographs are long exposures and have to be well considered and set up. To me, there is more craft in creating night photos, and the use of remote aerial lights is just part of that (quite complex) workflow.
I spend the day of the shoot planning compositions, locations, hiking tracks and GPS markers and then wait until sun down before I start shooting.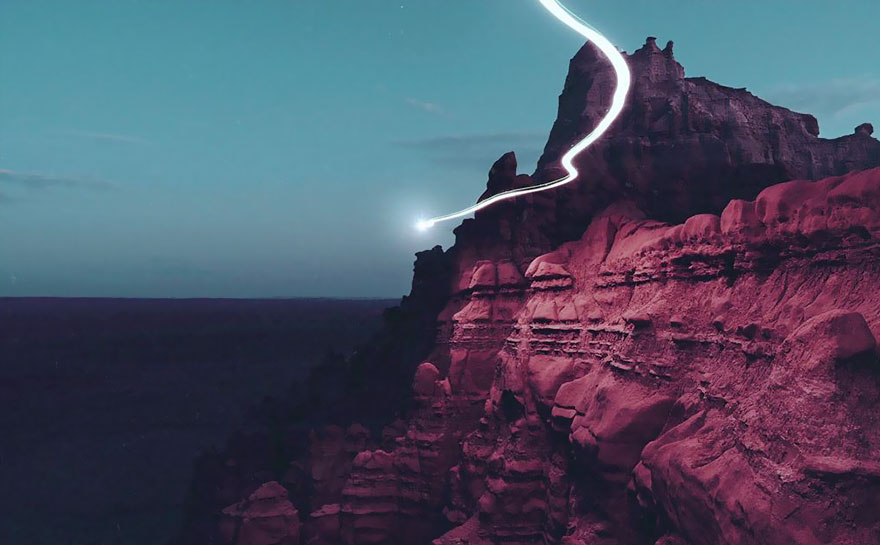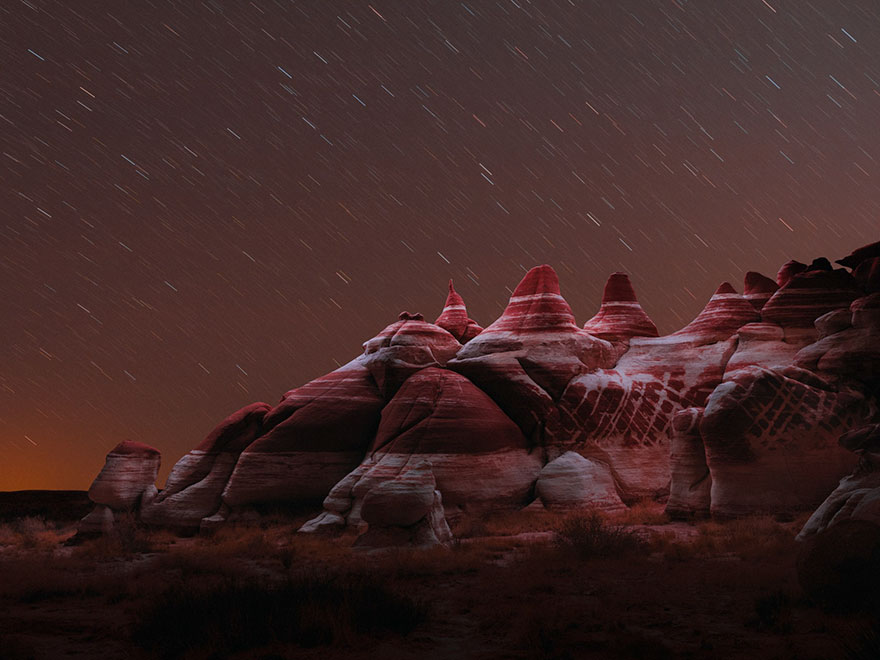 I keep my entire kit portable so I can hike to very remote spots. I never fly when there are other visitors present, it's important to me that the location is very remote and I am alone to create these pictures.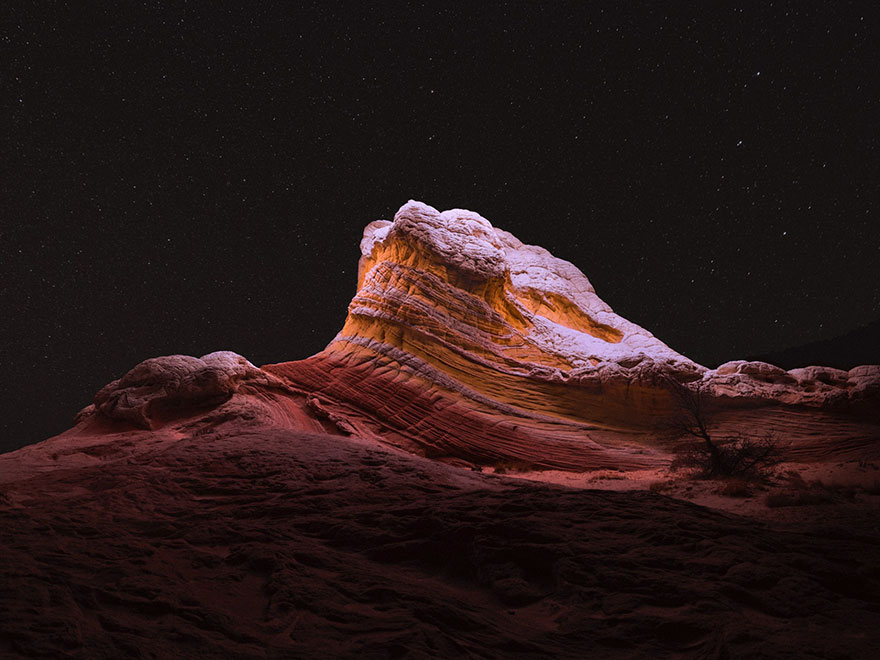 One of the shots accidentally caught the final burn of Falcon Heavy as it exited the Earth's atmosphere. This was in the Vermilion Cliffs National Monument in Arizona.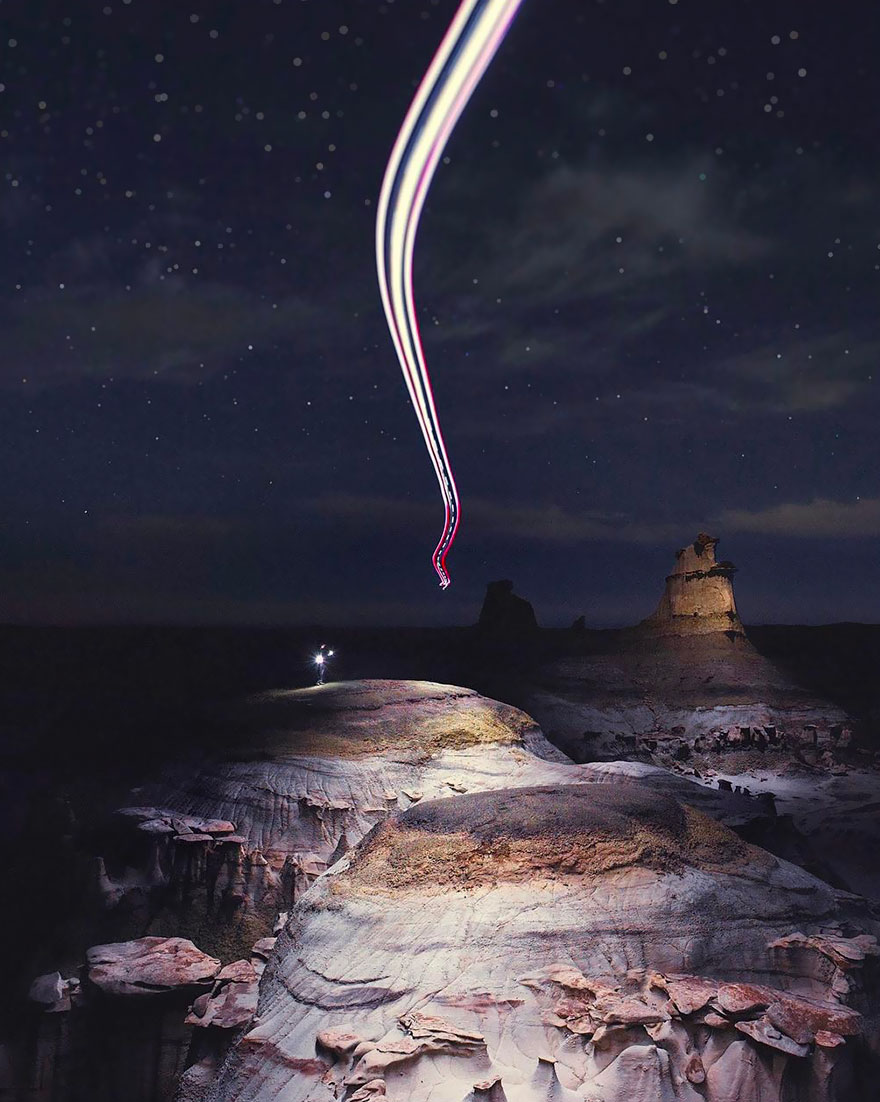 Via: Boredpanda
Photo Credits: Photographs by Reuben Wu and used with permission.