Kolkata, called historically as Calcutta, is the capital of the Indian State West Bengal. Kolkata is the primary centre for commercial, cultural and educational aspects of East India. It is located on the banks of Hooghly river, having the Oldest Operating Port in India and major riverine port. Kolkata was ruled by Nawab of Bengal followed by East India Company and later under British Raj. It served as the capital of India till 1911 later shifting to New Delhi.
Kolkata being the third most populated metropolitan area in India, it is found to be eighth largests urban agglomeration in the world.It well known for art, literature and heritage. Art, Cuisine, Music, Dramas and Theatres make up the cultural extravaganza in Kolkata, so the its called as City of Furious, Creative Energy.
Places to Visit – In & Around Kolkata
Every Street of Kolkata
Indian Museum
Serene And Beautiful Prinsep Ghat
Rabindra Sarovar Lake
Hangseswari Temple
Bandel Church
Kalighat Temple
Thanthania Kalibari in Kolkata
Belur Math
New Market
Park Street
Dakshineshwar Temple
Pareshnath Jain Temple
Nakhoda Mosque
St. Paul's Cathedral
St John's Church
Armenian Church
Howrah Bridge
Rabindra Sadan
Victoria Memorial
Vidyasagar Setu Kolkata Race Course
National Library
Shahid Minar in Kolkata
Kolkata Marble Palace
MP Birla Planetarium in Kolkata
Birla Industrial Museum
Rabindra Bharti Museum
Birla Art Museum
Asutosh Museum
Gurusaday Museum
Botanical Garden
Zoological Garden
Agri Horticultural Garden
Aquatica
Nicco Park
Swabhumi
Science City
Millennium Park
Nalban Boating Complex
Clown Town
Sunderbans
Chandannagar
Krishnanagar
With rich cultural heritage and history, West Bengal possess difference ethnicity, culture, religion and languages and diverse landscape -having Himalayas as the top and enhanced by the natural beaches and a unique biosphere, the Sunderbans in the south. Durga Puja in September-October is the most important festival known for its colorful celebrations. A visit to Howrah bridge at night is a delight to every traveler to see the twinkling city lights reflecting in the Hooghly river.
Kolkata also dubbed as City of Joy for its friendly and loving behavior of its residents making it more lively and enjoyable. On the lines of photography, One can never get tired of this city of joy for it keeps showing you surprises from all the corners. The people of kolkatta are known for their hospitality and incredible love.
Festivals in Kolkata
Laxmi Puja (October Every Year)
Saraswati Puja (Between late January and early February )
Kali Puja (October-November, 2 weeks after Laxmi Puja)
Durga Puja (September – October)
Dol Purnima (March)
Bhai Phota (October, 2 days after the celebration of Kali puja)
Nabo barsho (Mid of April)
Rathyatra (Late June or early July)
Poila Baisakh (April)
All photos are linked and lead to the sources from which they were taken. Please feel free to explore further works of these photographers on their collections or their personal sites.
Lets Catch Fish – Howrah Bridge, Kolkata, India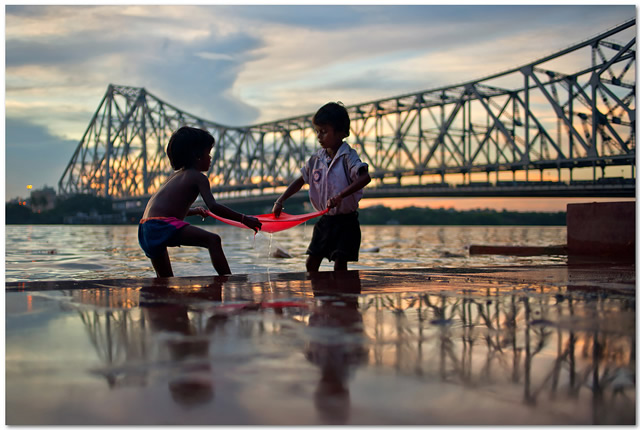 Photo Credit: Soumya Bandyopadhyay
Morning Rituals – Mallick Ghat, Kolkata, India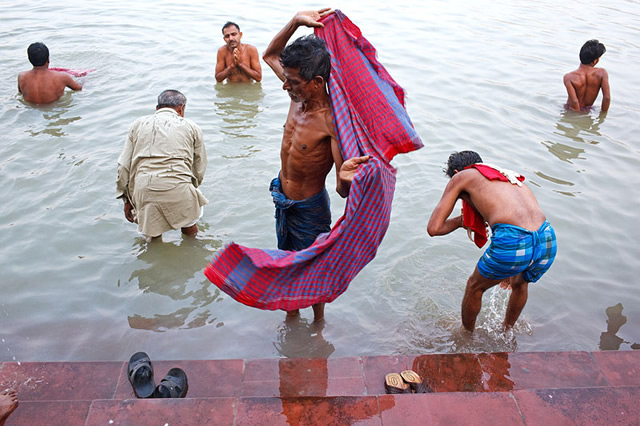 Photo Credit: Maciej Dakowicz
Play Time – Kolkata, India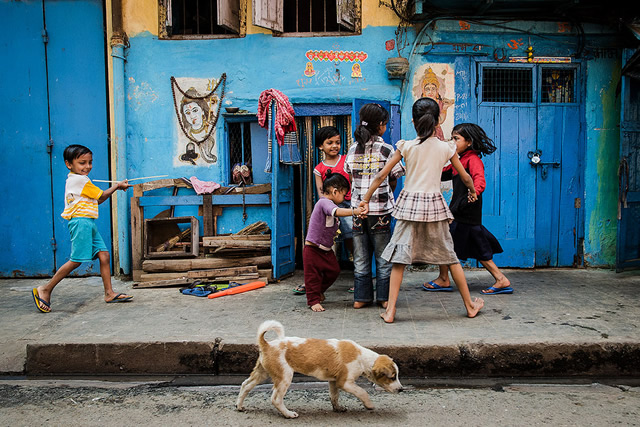 Photo Credit: Saumalya Ghosh
Reflections – Kolkata, India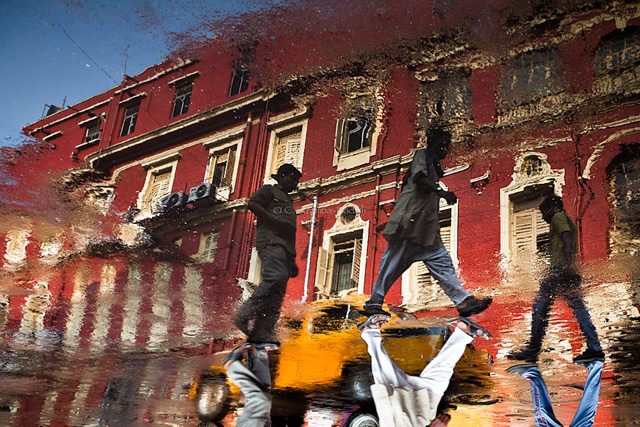 Photo Credit: Christophe Stramba-Badiali
Run – Kolkata, India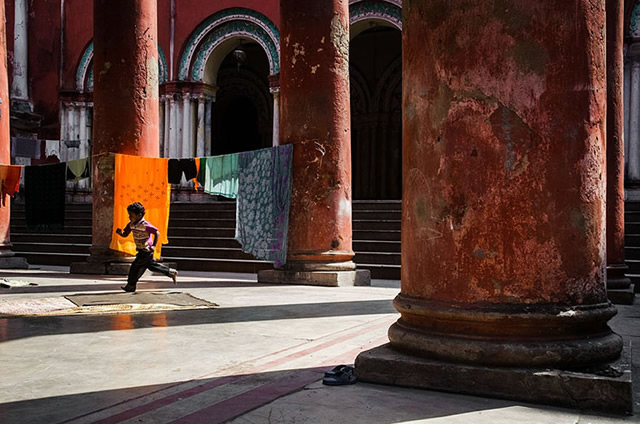 Photo Credit: Saumalya Ghosh
Monsoon Steps – Howrah Bridge, Kolkata, India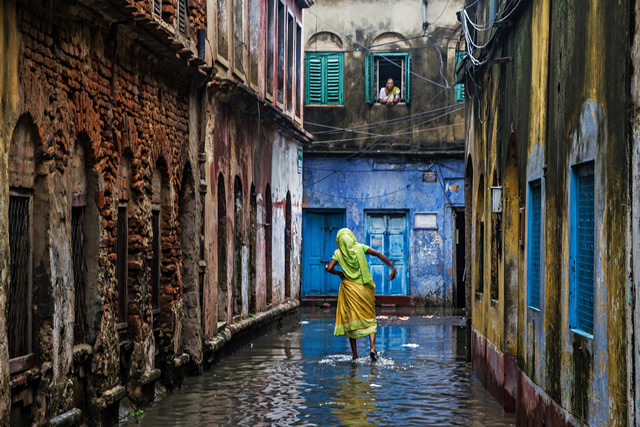 Photo Credit: Anirban Mukhopadhyay
Grandpa – Mulighat, Kolkata, India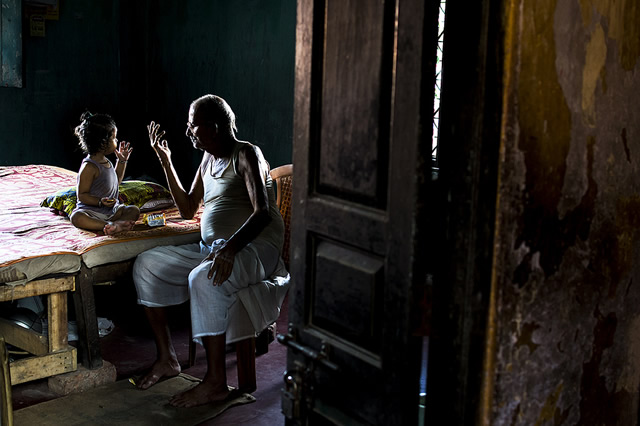 Photo Credit: Rajagopalan Sarangapani
Bagbazar, Kolkata, India

Photo Credit: Vasanthkumar Kanagaraman
Sovabazar Street, Kolkata, India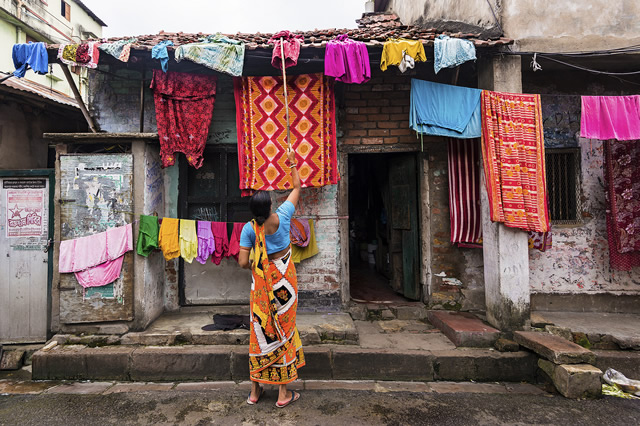 Photo Credit: Dinesh Babu
Bagbazar, Kolkata, India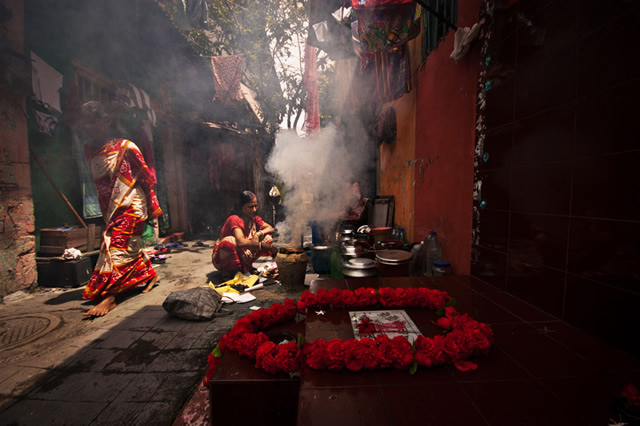 Photo Credit: Kals Pics
Marigold Flower Garlands, Flower Market, Kolkata, India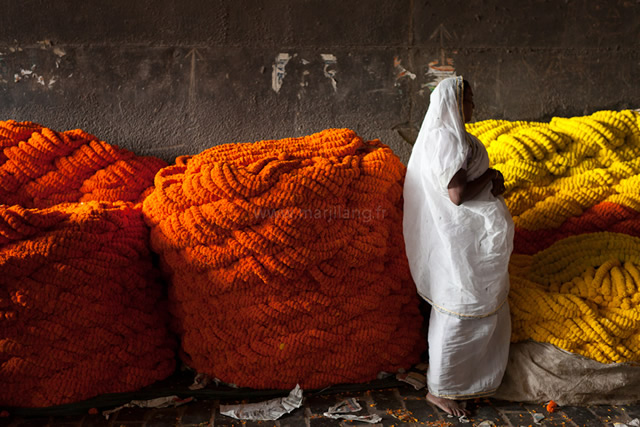 Photo Credit: Marji Lang
A Roadside Shop – Kolkata, India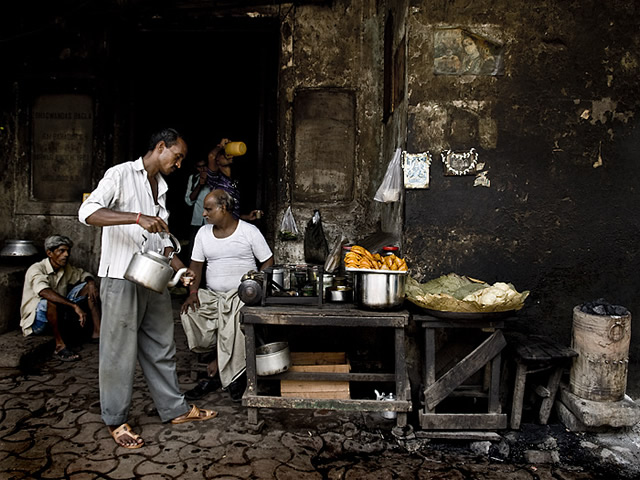 Photo Credit: Murali Krishna
Kumartuli, Kolkata, India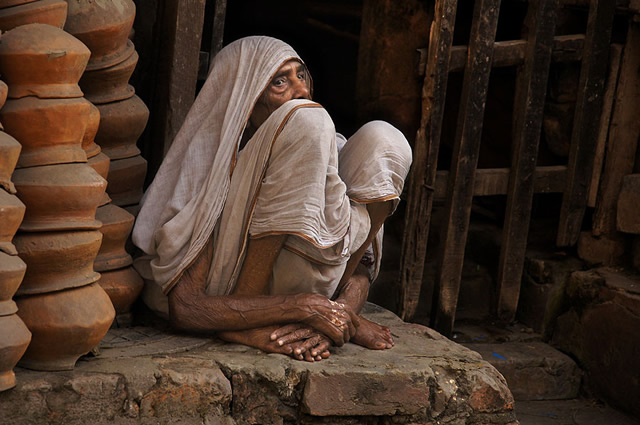 Photo Credit: Tito Dalmau
Rickshaw – Kolkata, India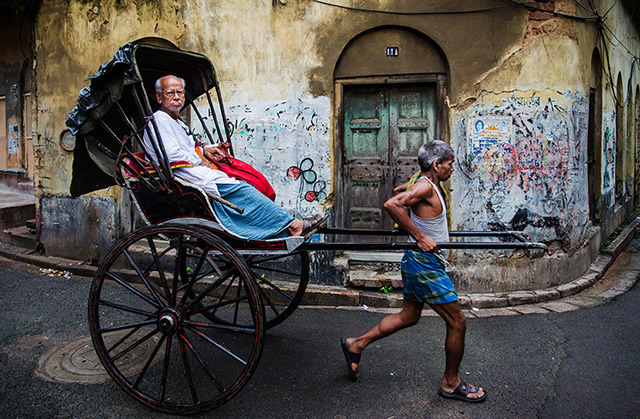 Photo Credit: Saumalya Ghosh
Old Building – Kolkata, India
Ghat – Howrah Bridge, Kolkata, India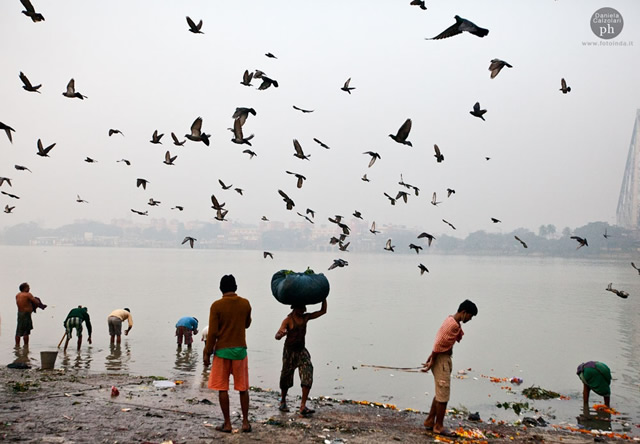 Photo Credit: Daniela Calzolari
Portrait – Kolkata, India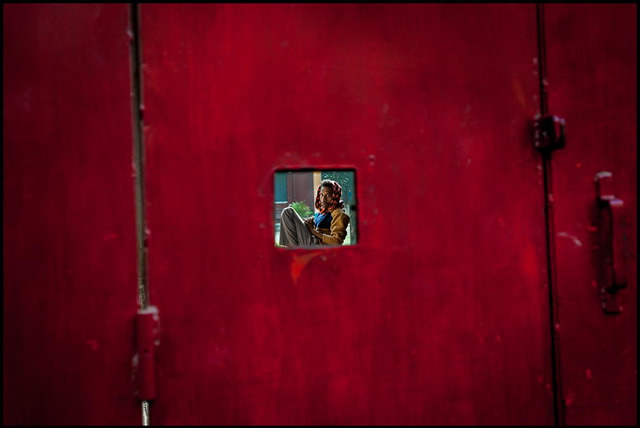 Photo Credit: Luc Forsyth
Morning Shower – Kolkata, India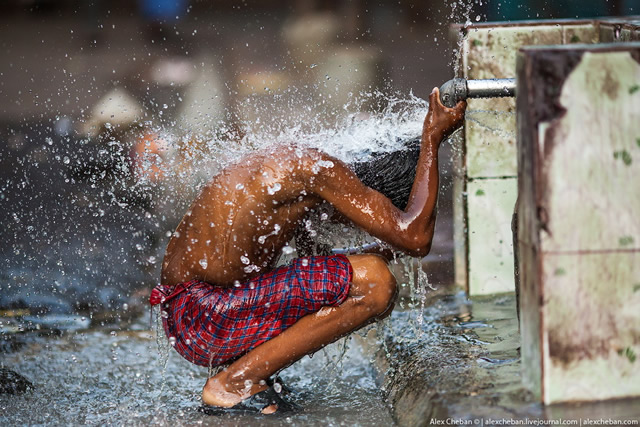 Photo Credit: Alex Cheban
Shadow of a City – Kolkata, India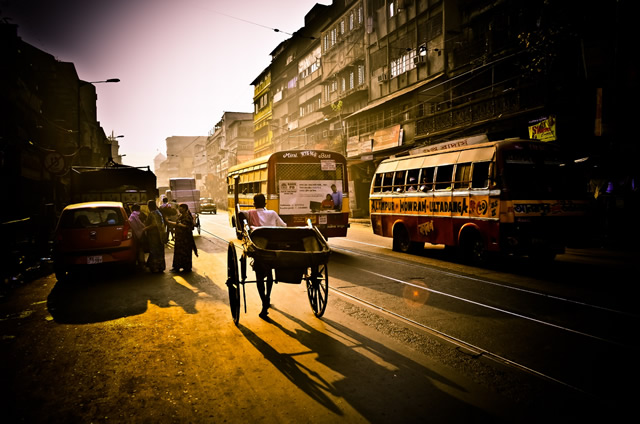 Photo Credit: Sagar Lahiri
Durga Puja – Kolkata, India
Road Queen – Kolkata, India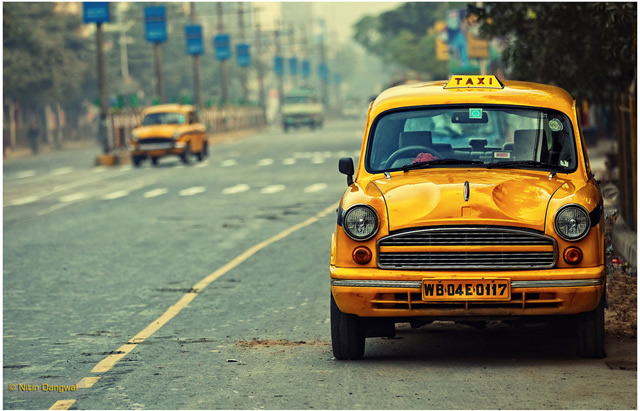 Photo Credit: Whoisnd
Richshaw Rush – Kolkata, India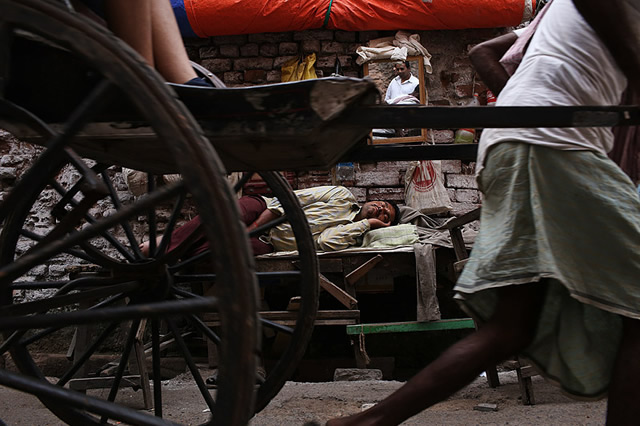 Photo Credit: Maciej Dakowicz
Howrah Bridge – Kolkata, India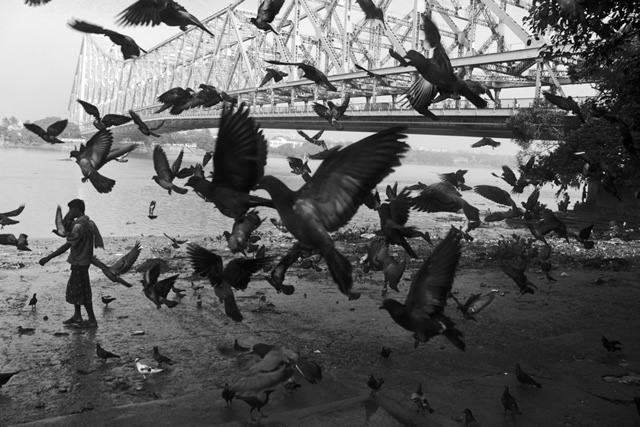 Photo Credit: Atimit Kundu
Fly – Howrah Bridge, Kolkata, India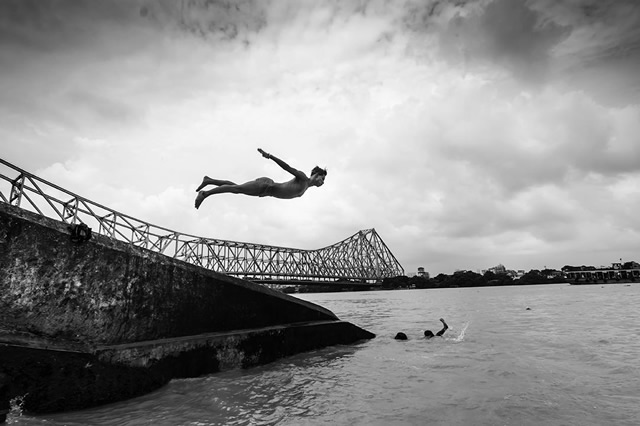 Photo Credit: Rajagopalan Sarangapani
Rikshaw Puller – Kolkata, India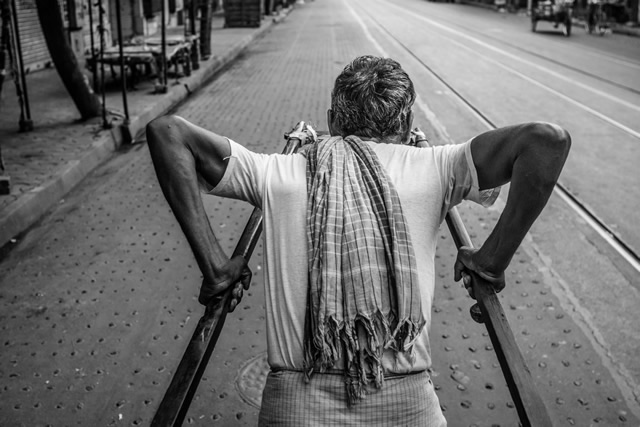 Photo Credit: Tamagna Ghosh
An Old Story – Tram, Kolkata, India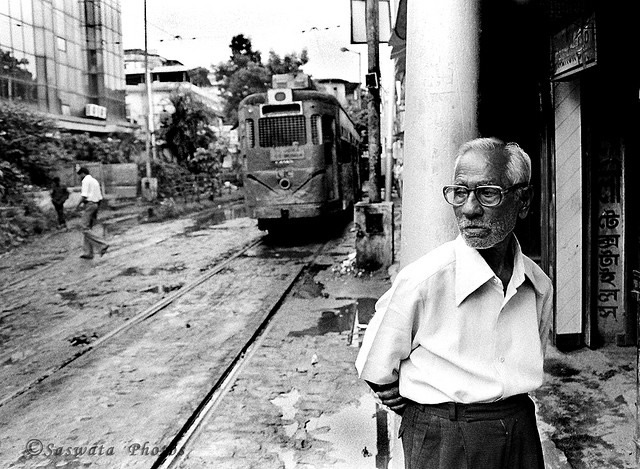 Photo Credit: Saswata Bhattacharya
Identity Crisis – Kumortuli, Kolkata, India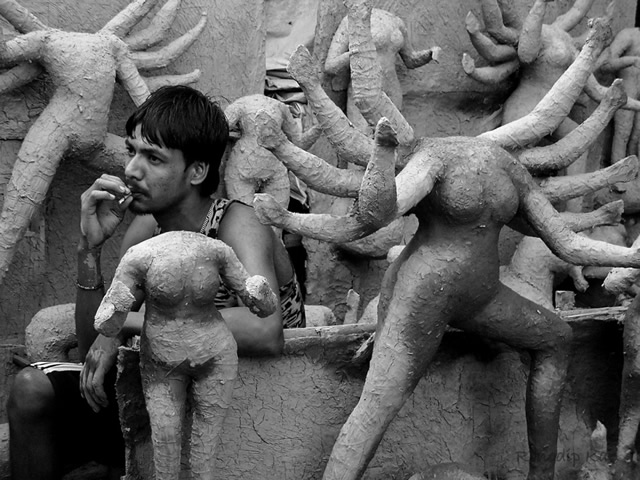 Photo Credit: Ronodip Kar
Old Building – Kolkata, India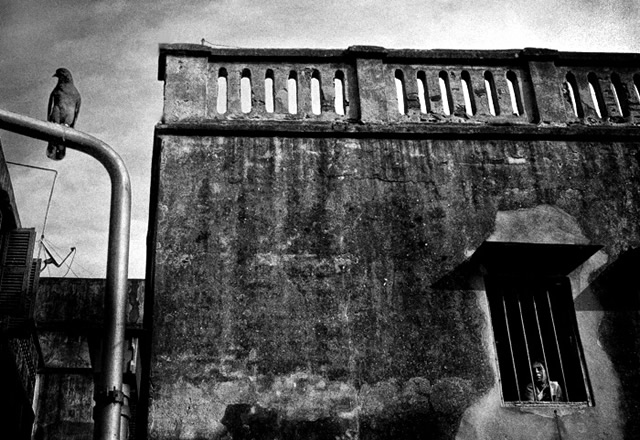 Photo Credit: Swarat Ghosh
The Figure In The Mist – Kolkata, India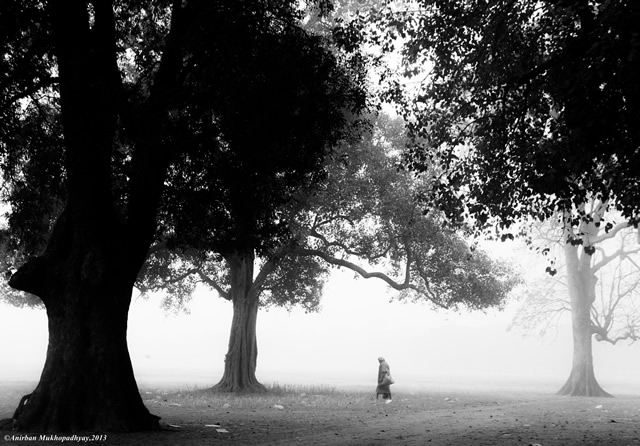 Photo Credit: Anirban Mukhopadhyay
Street Children – Kolkata, India
Kumortuli – Kolkata, India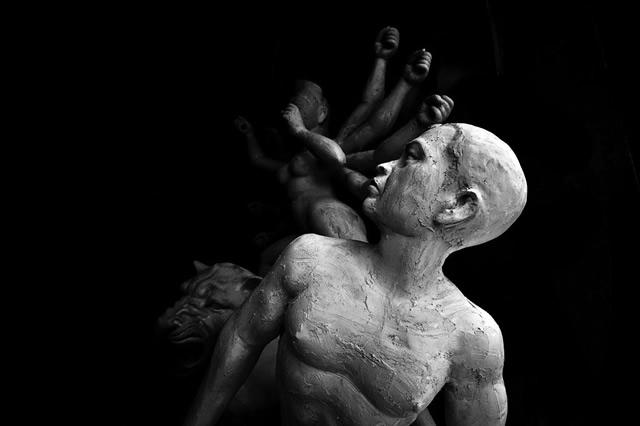 Photo Credit: Kals Pics
Covering Dreams – Kolkata, India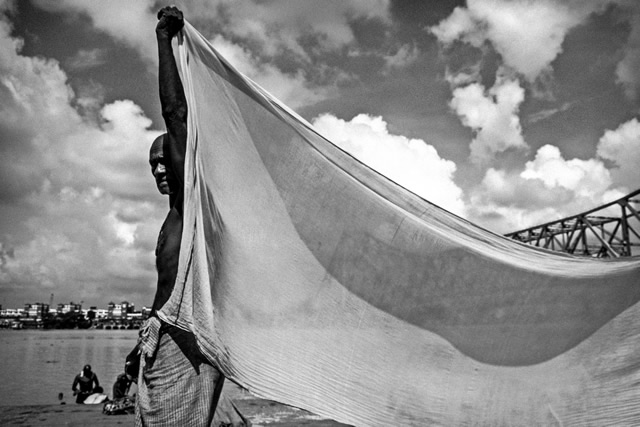 Photo Credit: Anirban Mukhopadhyay
Kolkata Tourism
Don't miss to check our previous interesting Photo Galleries: