The legendary street photographer and pioneer of colour art photography shares his philosophy and techniques learned over his 50-year career behind the camera. Joel is an extremely eloquent teacher and his passion for photography is truly inspiring. In his online photography masterclass, you will walk the streets with Joel as he teaches you to develop your photographic eye and to find your identity as a photographer.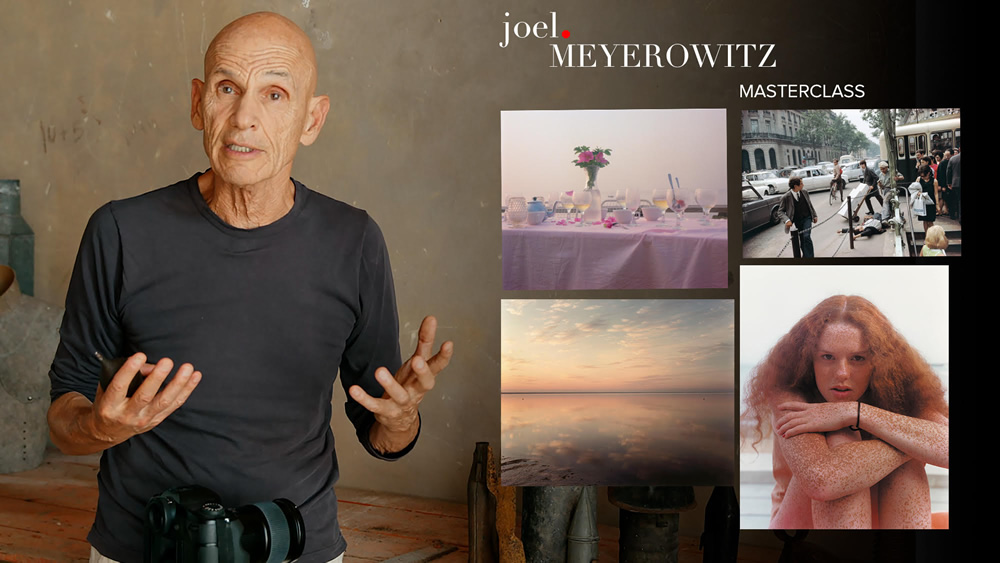 The masterclass is packed with tips and tricks including Joel's practice for composition, exposure, observation and finding subjects. You'll also learn from the insightful feedback that Joel gives in four amateur photography workshops. Most importantly, Joel will teach you how to see with artistic vision and to develop your ability to create mesmerizing images from the everyday world.
Episode 1: Interview with Joel Meyerowitz
The opening episode of the Freestream features the iconic artist-photographer, Joel Meyerowitz from his home in London. With over 50 years behind the camera, 2 Guggenheim fellowships, 25 books and countless exhibitions, Joel is a fountain of knowledge and insight on all things photography.
Founder, Chris Ryan, and Joel will cover a number of topics including:
Inspirational ideas for creating images in lockdown
Joel's exiting new photographic journal
Joel working on still life in his Tuscan studio
Q&A with one of Joel's student