Jess Bell is a Canadian photographer and animal lover. Jess is very passionate about Animal photography and he recently organized a photo shoot with his friend's dogs and pups. He wants to try artistic images of animals in action, the results are bright, crisp and dynamic! These photos are turning heads all over the internet.
These crazy colors and dynamic swirls are captured in-camera in real time and on location. As a result, every single image is unique and highlights the amazing differences between how dogs of various breeds and body shapes move. The powder acts as a perfect action amplification device.
Jess got his inspiration from photographer Andrea Zachrau. Her work with powder and horses certainly provided the inspiration for his recent work. Take a look at her work too.
You can find Jess Bell on the web:
#1 Rush | Border Collie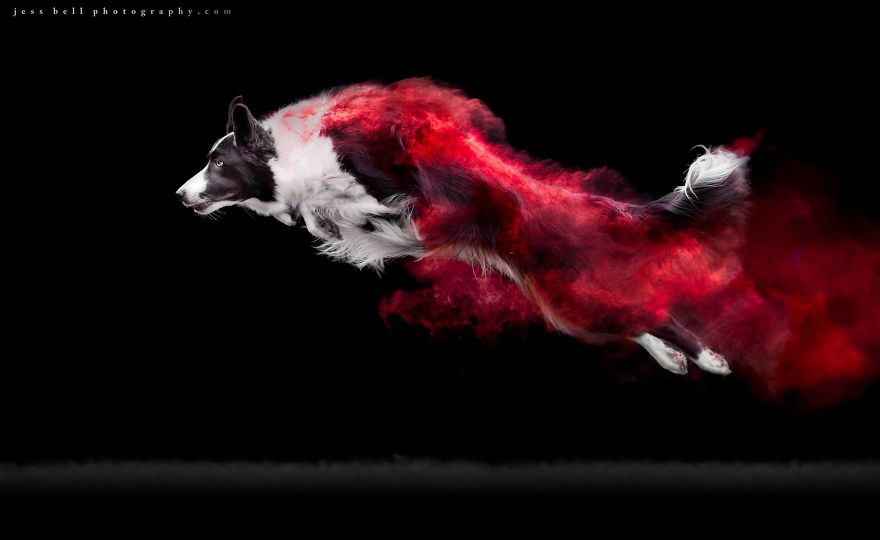 #2 Gemma And Lyric | Mix & Coolie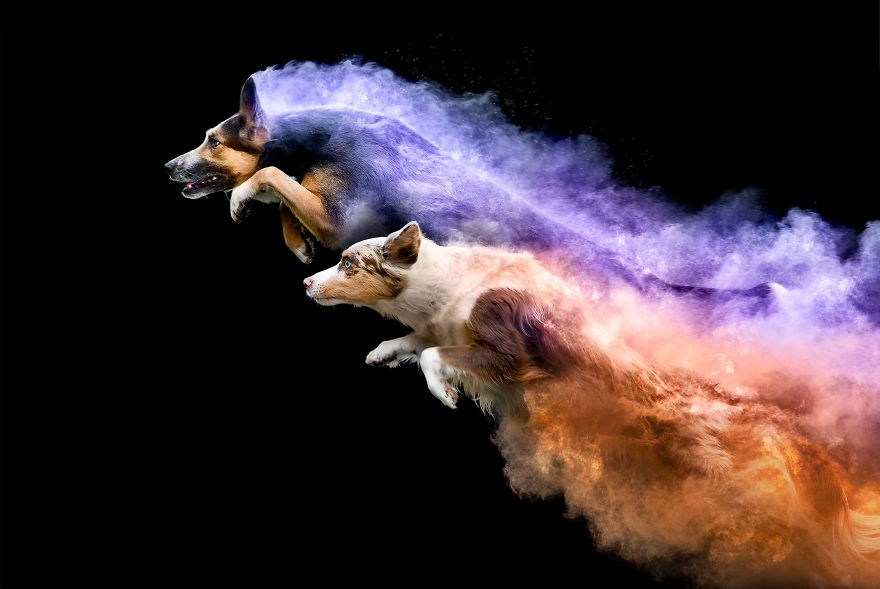 #3 Nyero | Mudi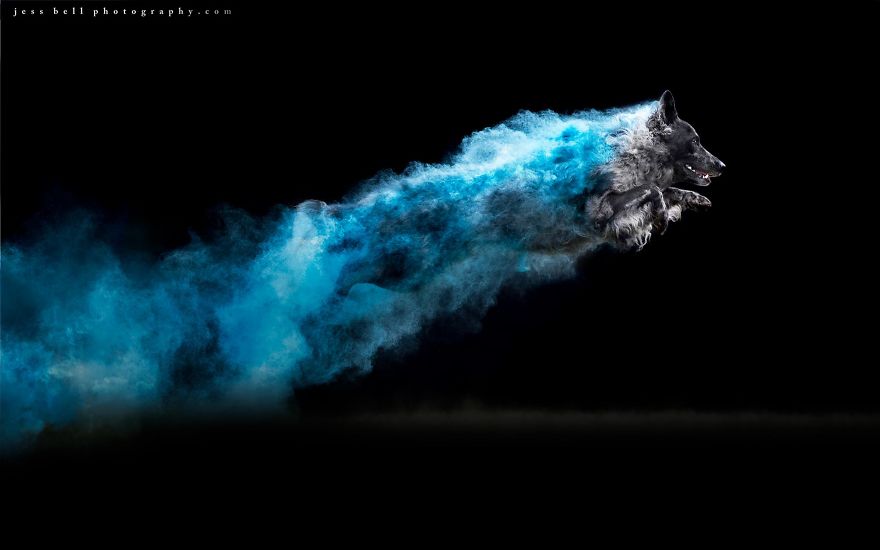 #4 Lottie | Border Collie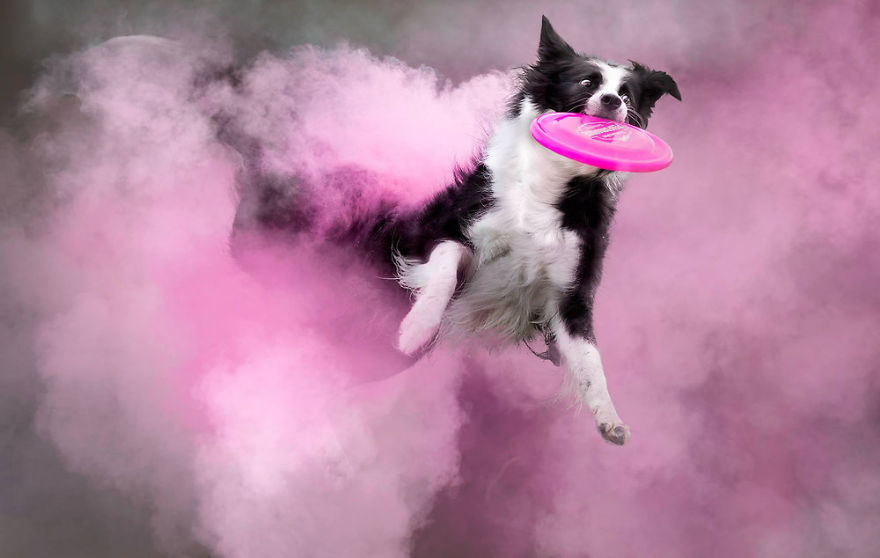 #5 Slice | Nova Scotia Duck Tolling Retriever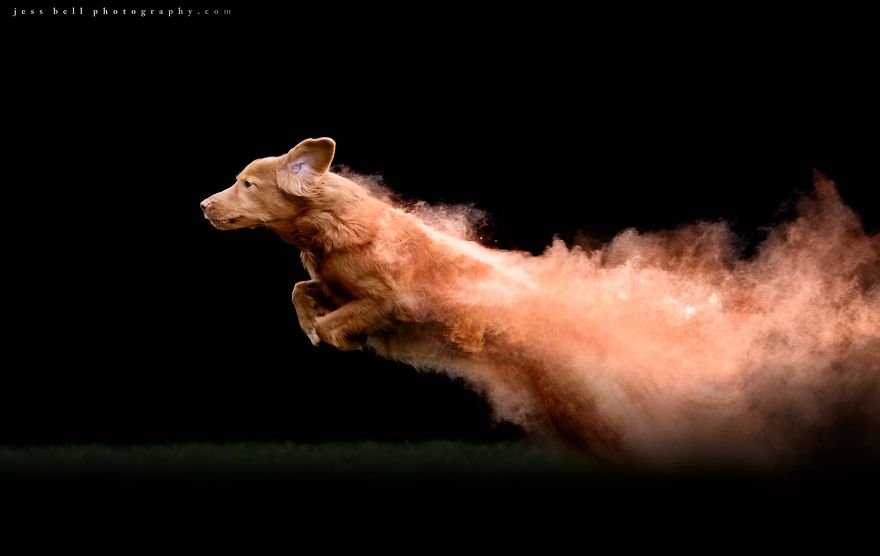 #6 Style | Border Collie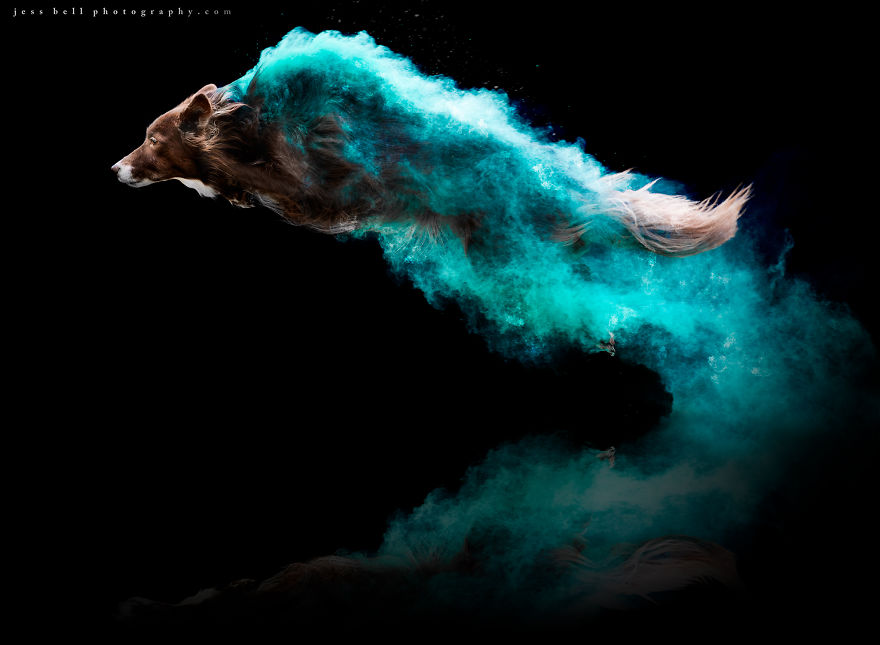 #7 True | Australian Shepherd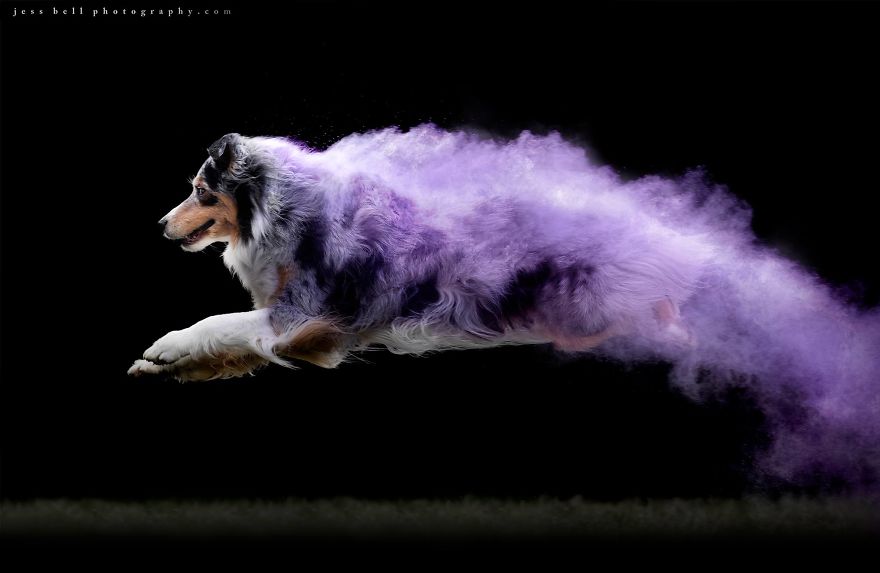 #8 Lyric | German Coolie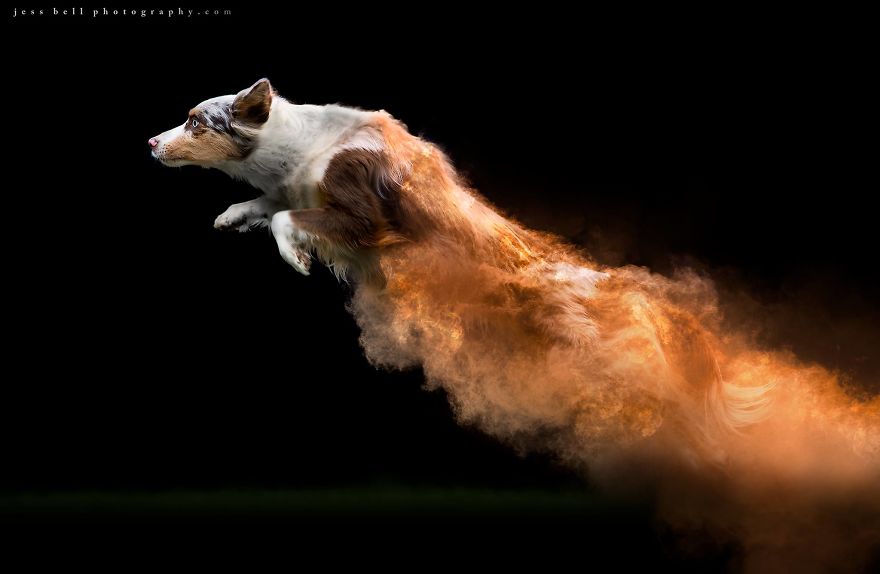 #9 Tenacity | Mudi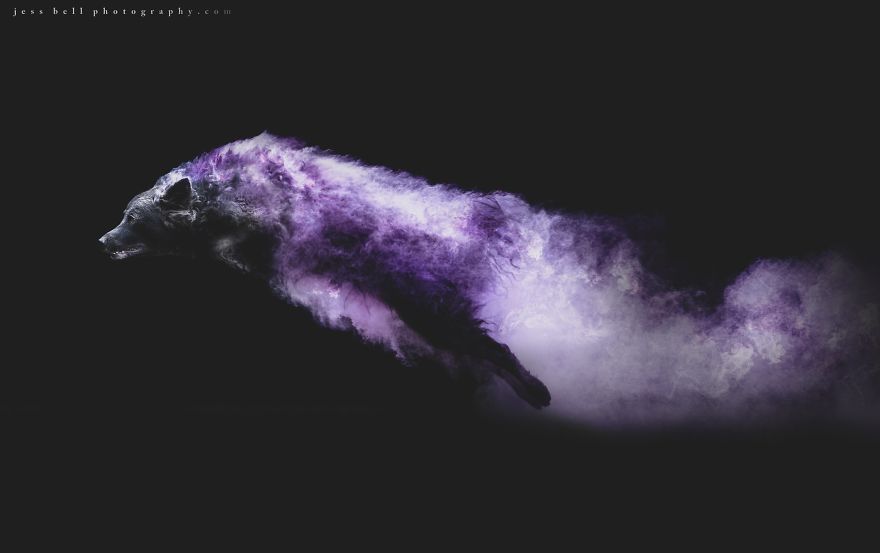 #10 Gnash | Malinois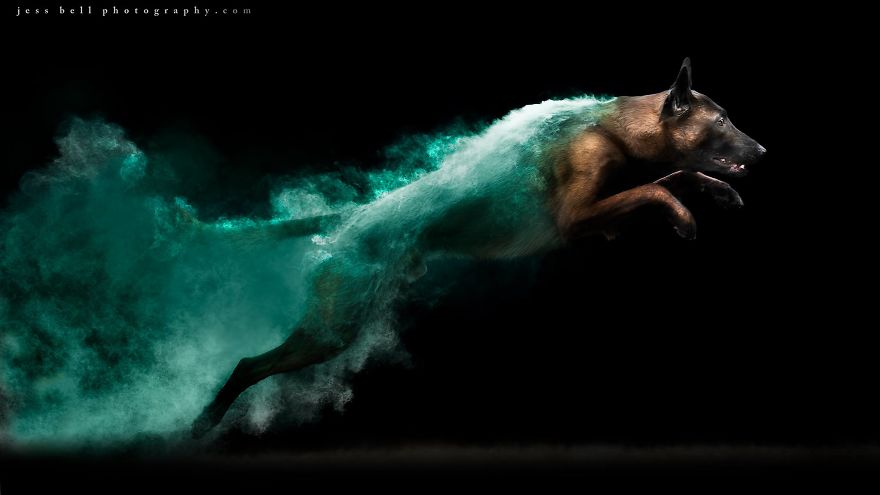 #11 Cohen | Australian Shepherd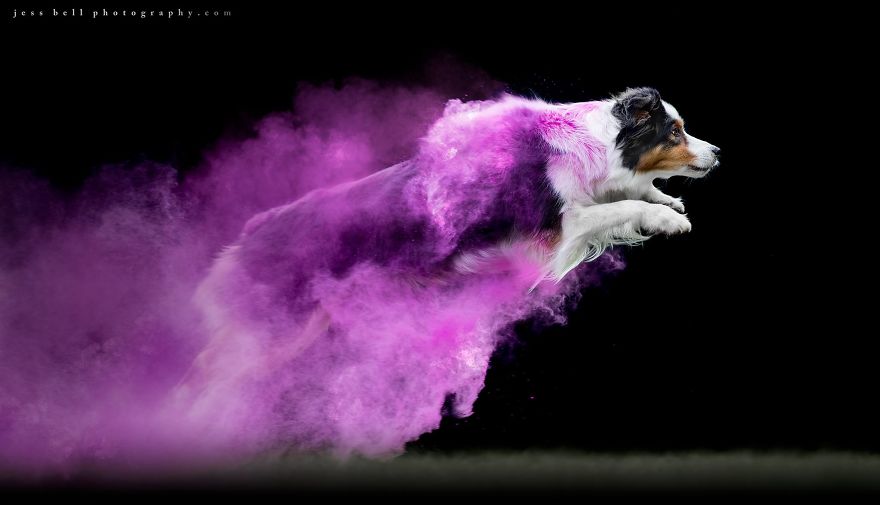 #12 Gemma | Mix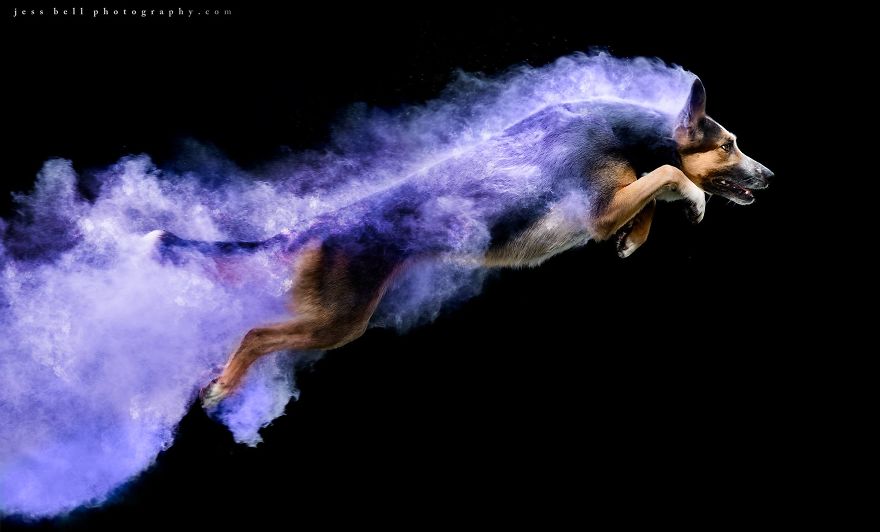 #13 Lottie | Border Collie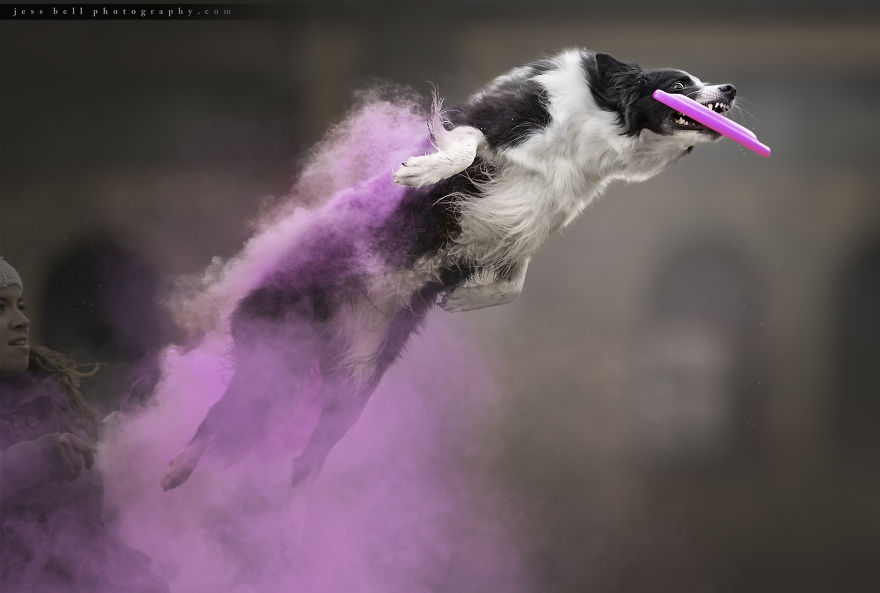 Via: Boredpanda
Photo Credits: Photographs by Jess Bell and used with permission.