The greatest trial of Sweden. Not suitable for cycling. Or so they say.
WHEN THEY SAY NO, I THINK TO GO
It's not forbidden, of course. It's just stupid. Why make all the logistic more difficult and expensive? it would be so much easier with skis. And faster, on certain days. But what I look for in my trips is fun. And nothing gives you as much fun as cycling down the hill, where skiers have problems with their sleds.
With skis, you steadily move forward. With fatbike you fight. Sometimes you're fast as light, sometimes you're slower than an arctic turtle. Sometimes you just push, swearing silently to those skiers, who are passing you by. Sometimes it almost makes you cry.
SO WHY TO SUFFER?
For that feeling, when after three days of blizzard there's finally sun. For the joy of finding the right trail, where you can finally stop pushing and hop back on the saddle. For adrenaline rushing through your veins, when going downhill. For looks on faces of those, who were passing you by for the last few days, when they see your backs. For those unforgettable landscapes, lying at your feet. I mean, wheels.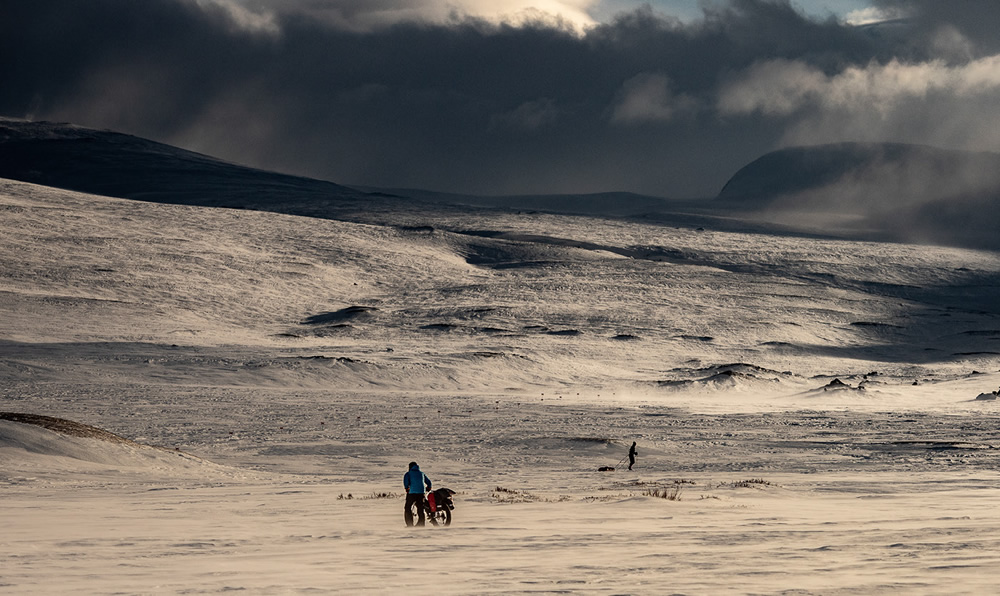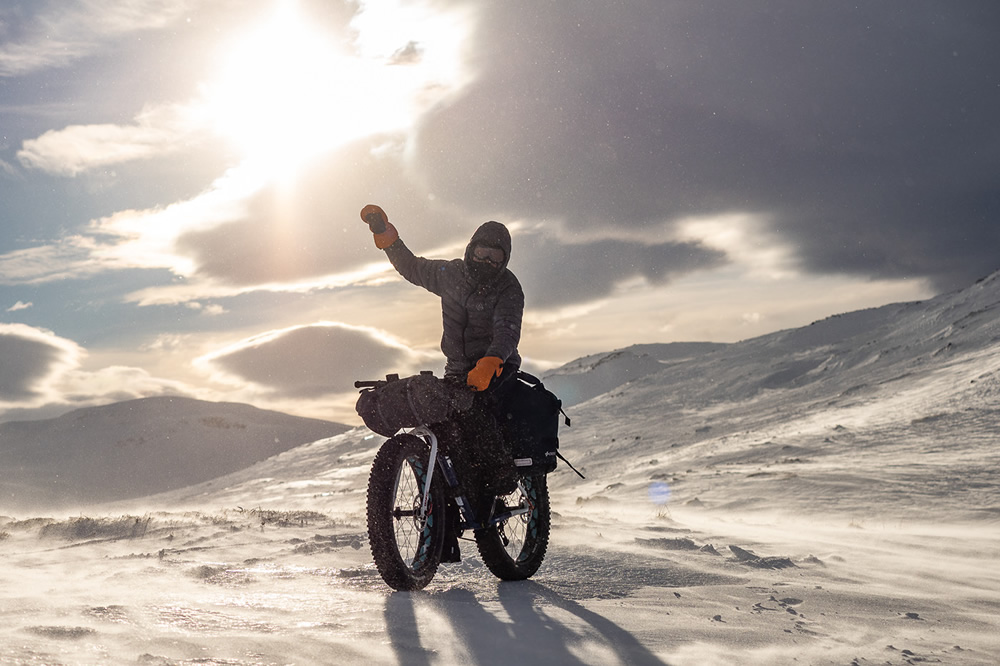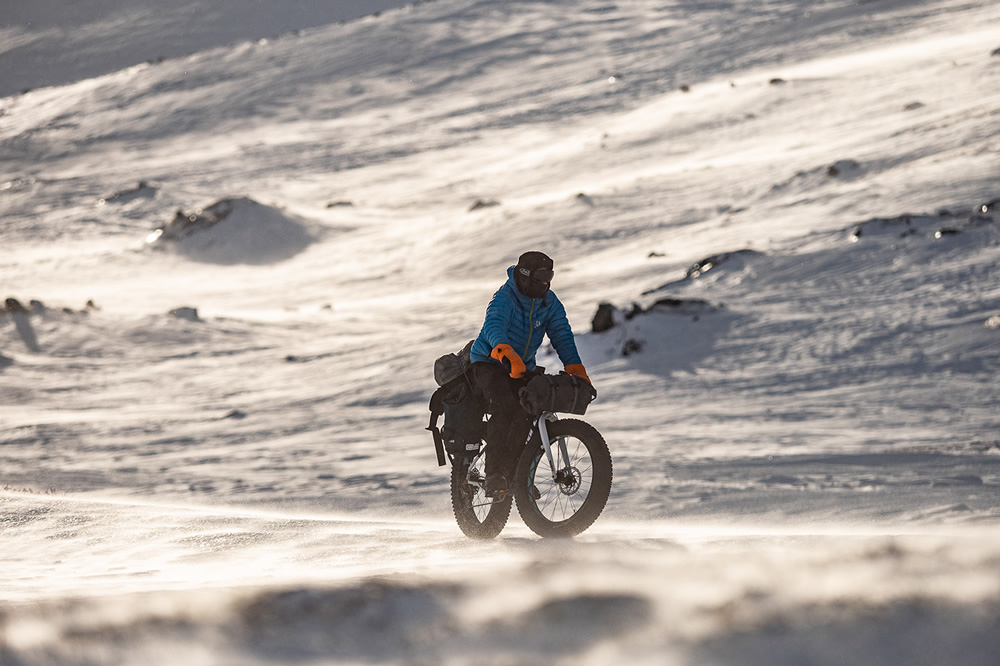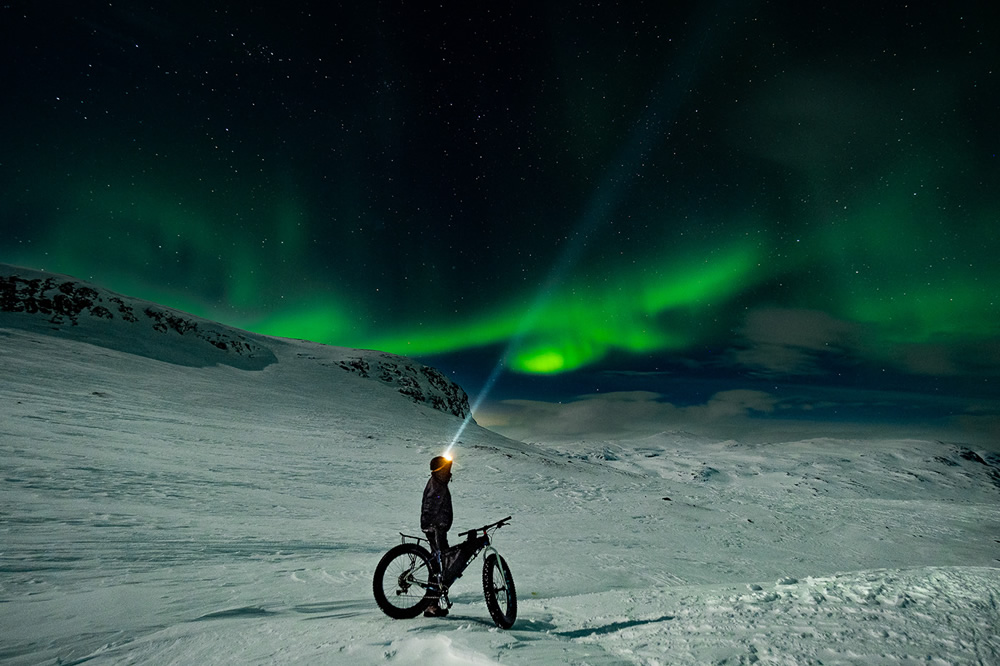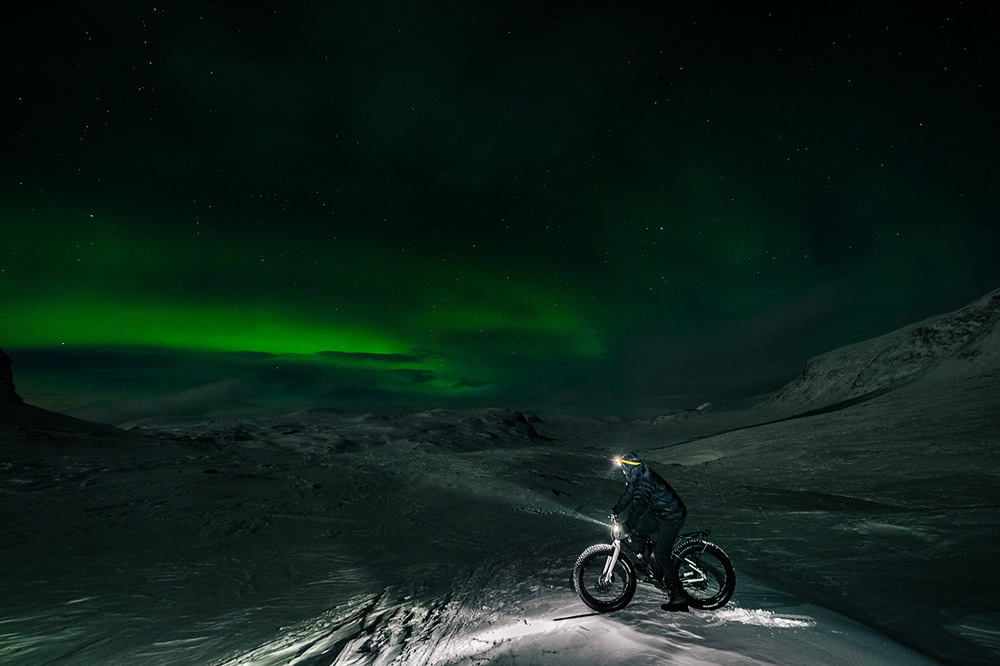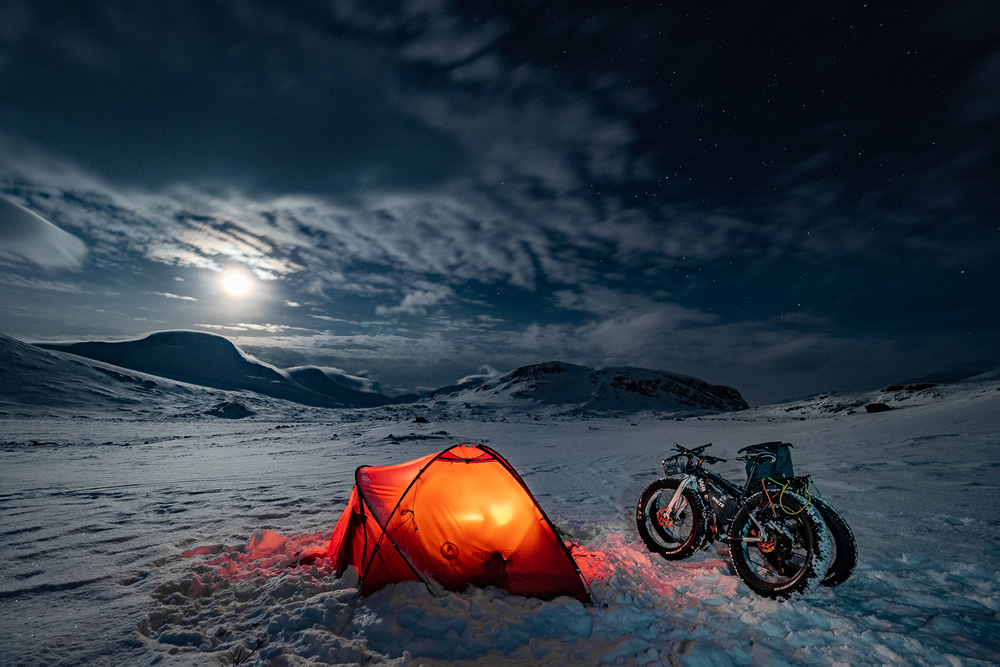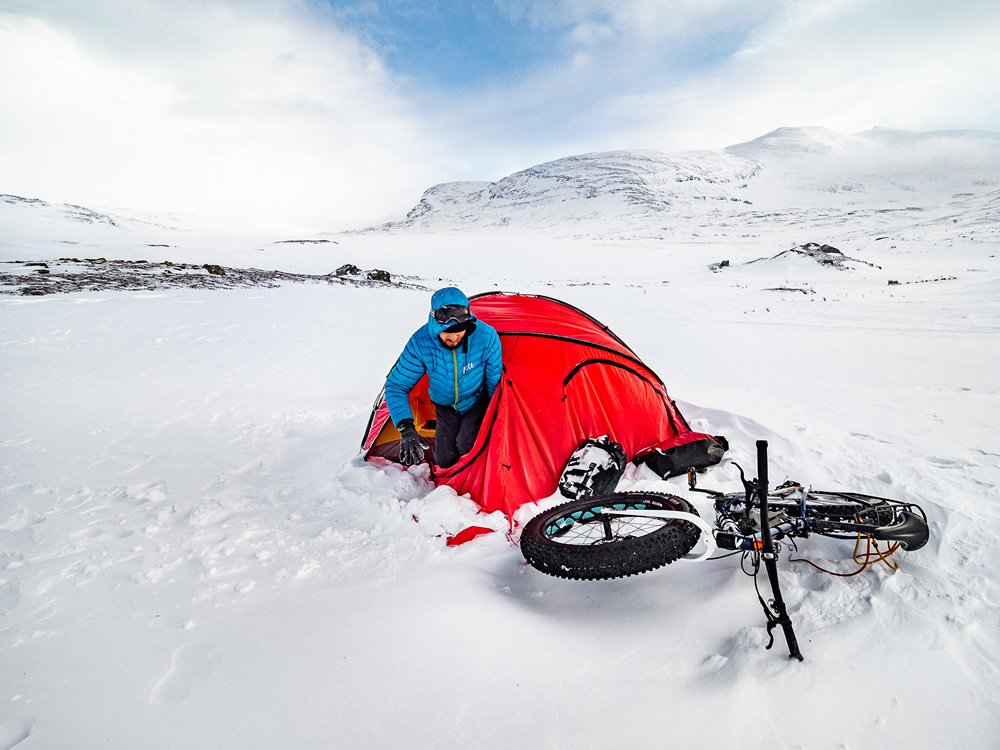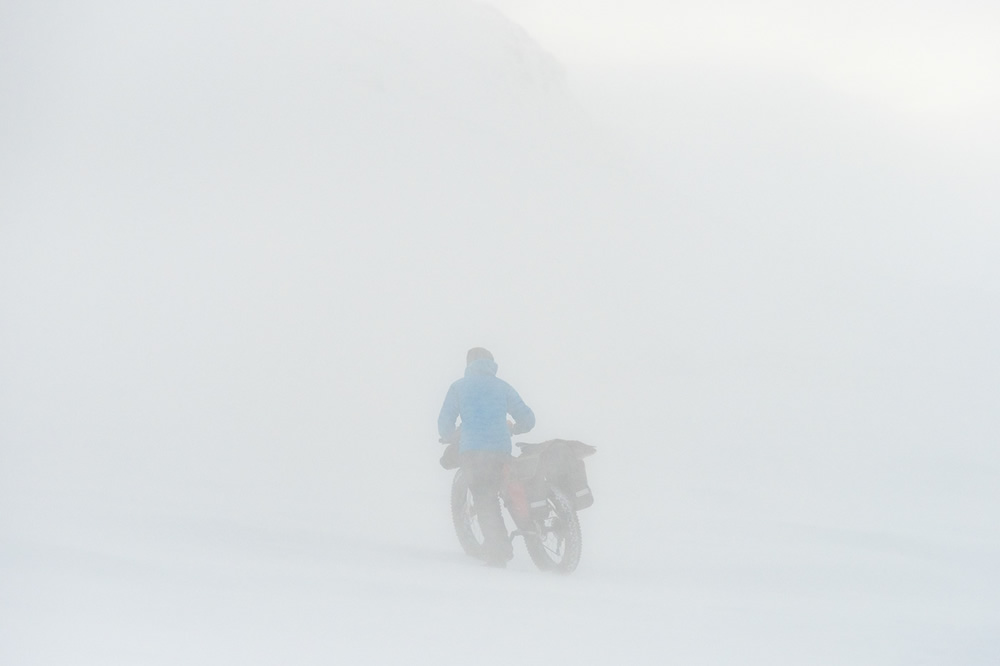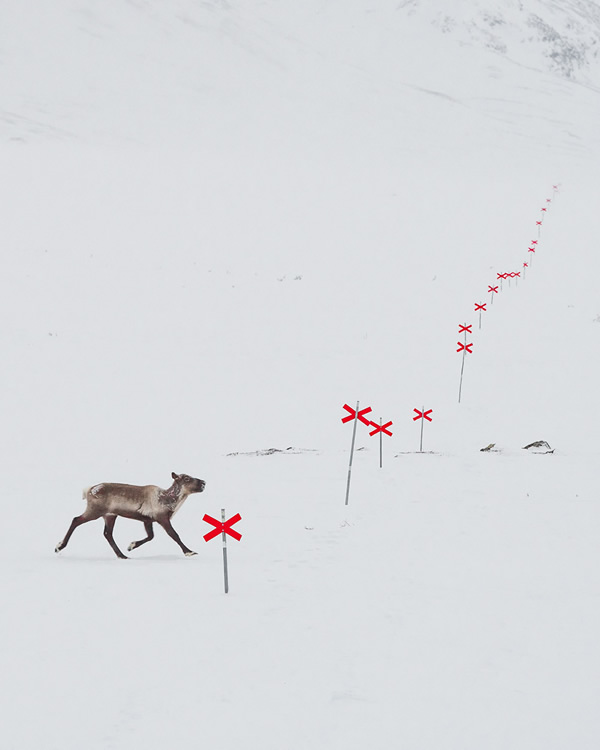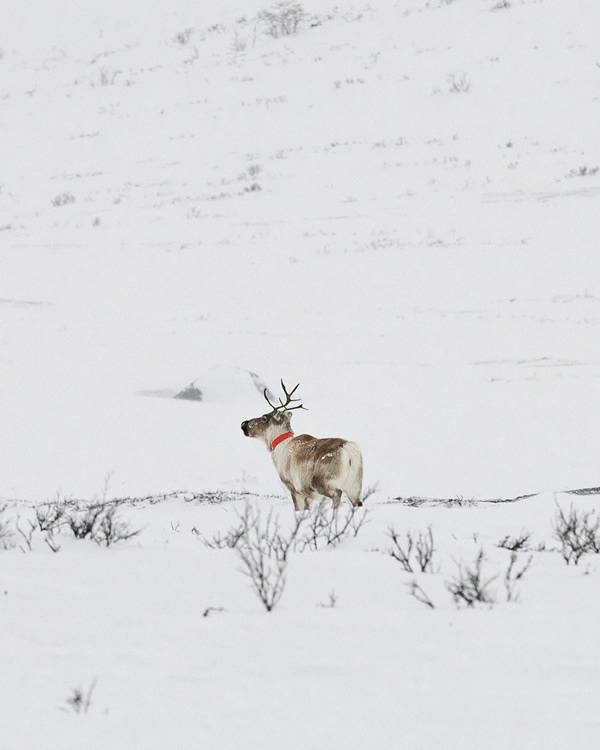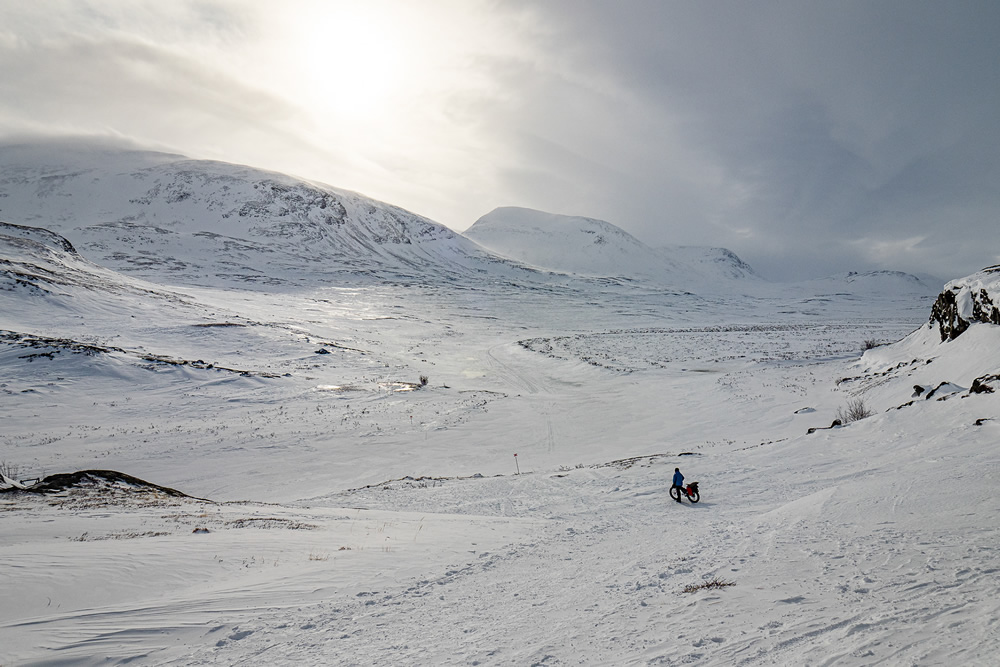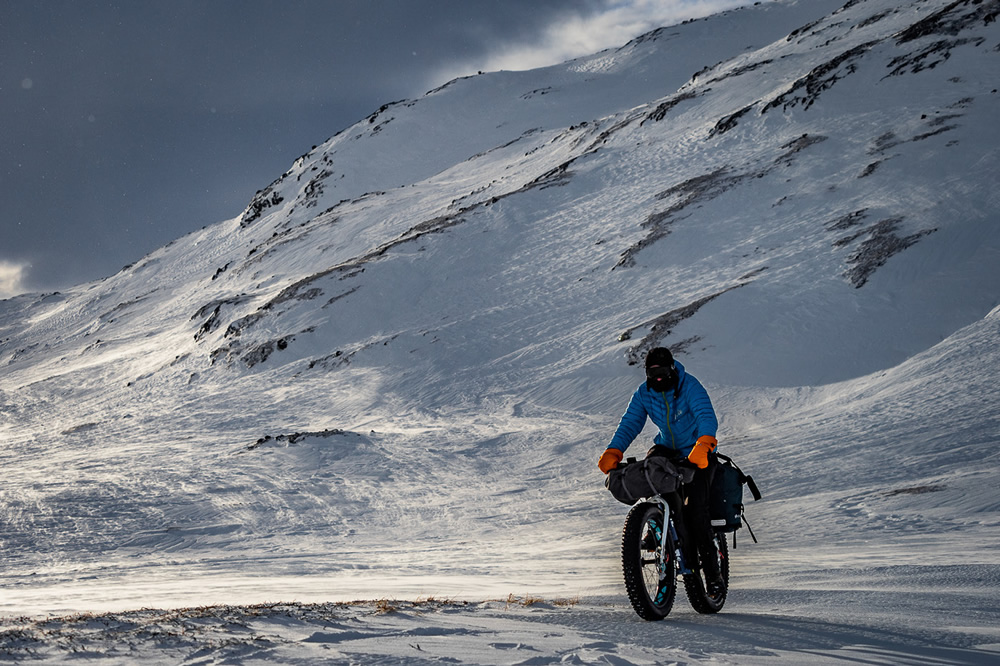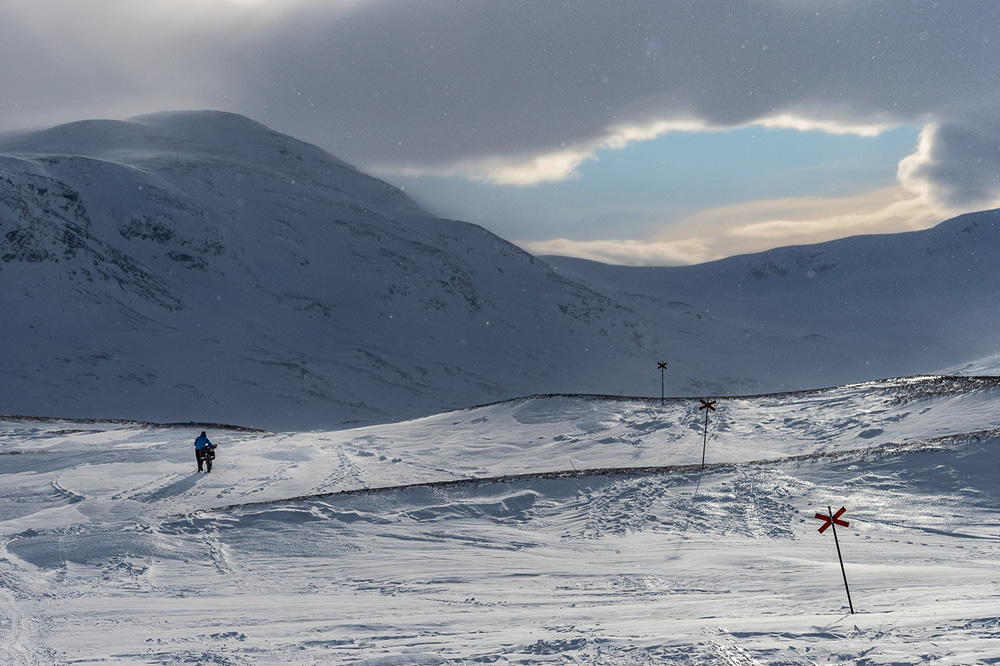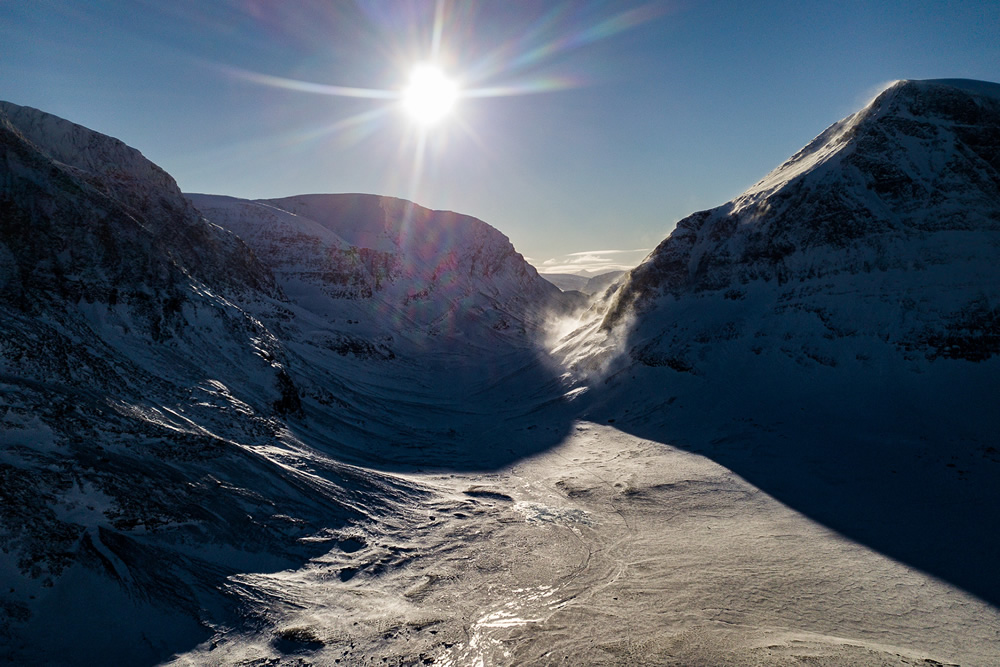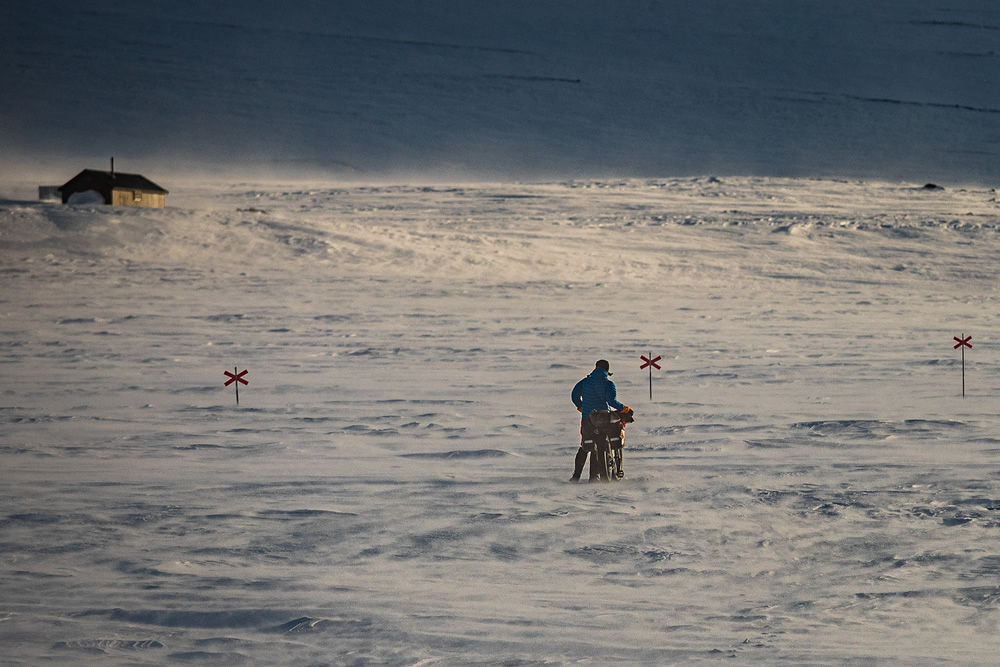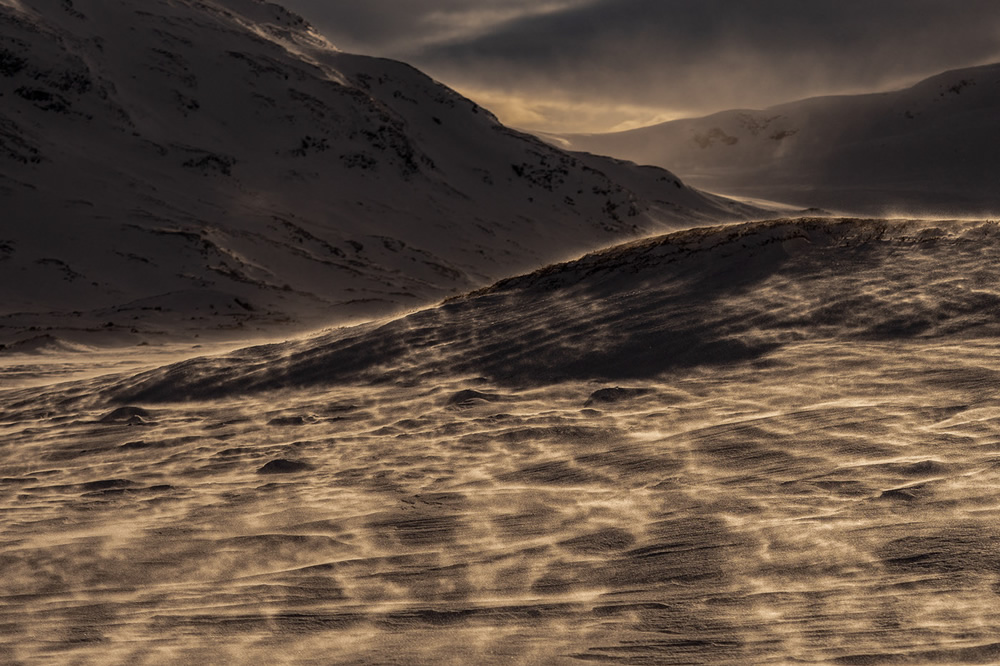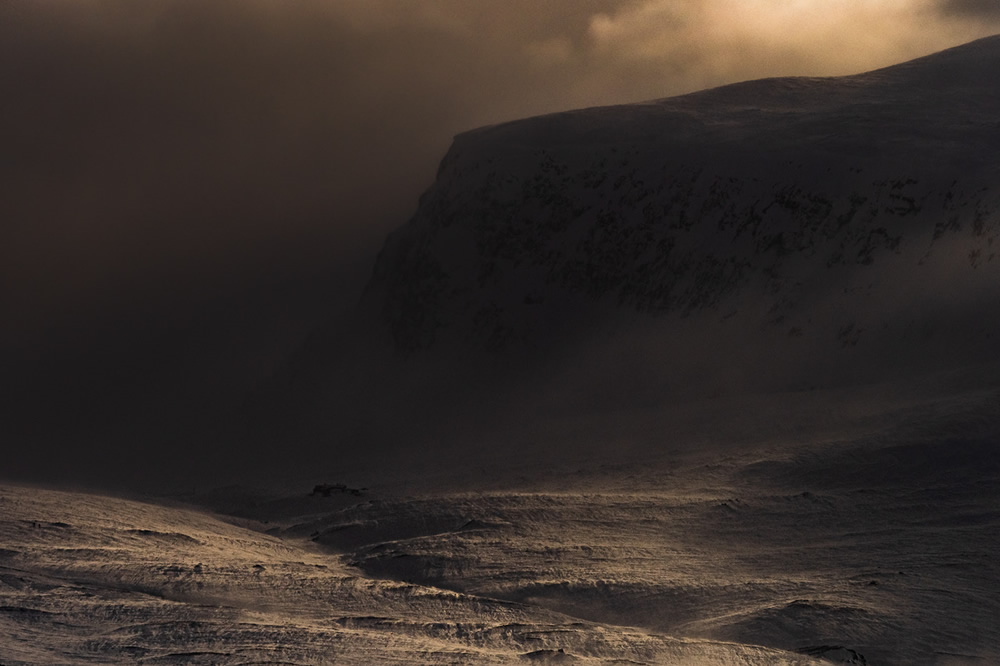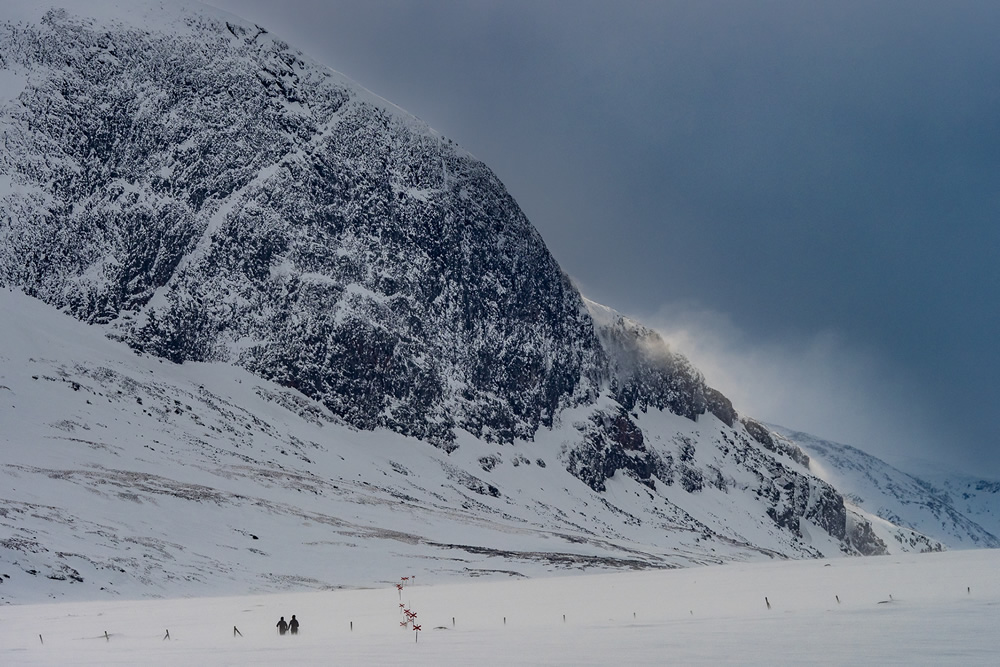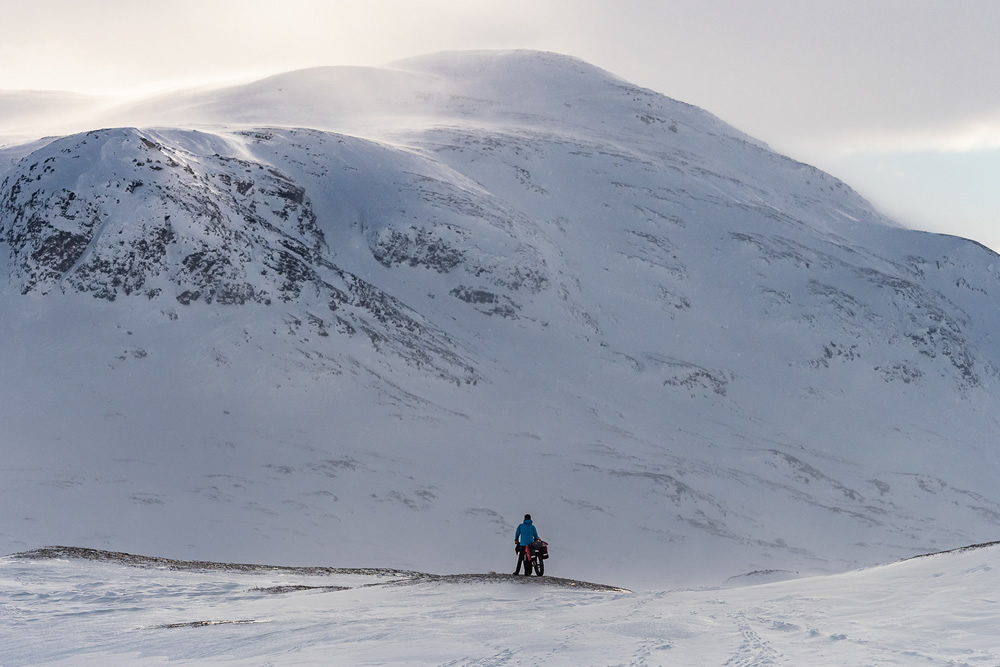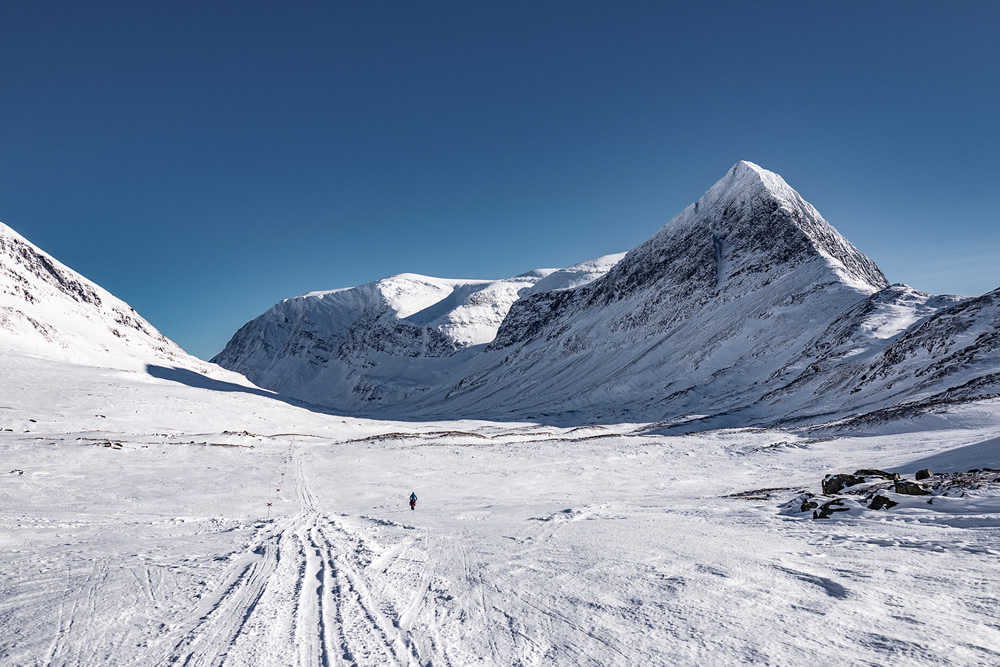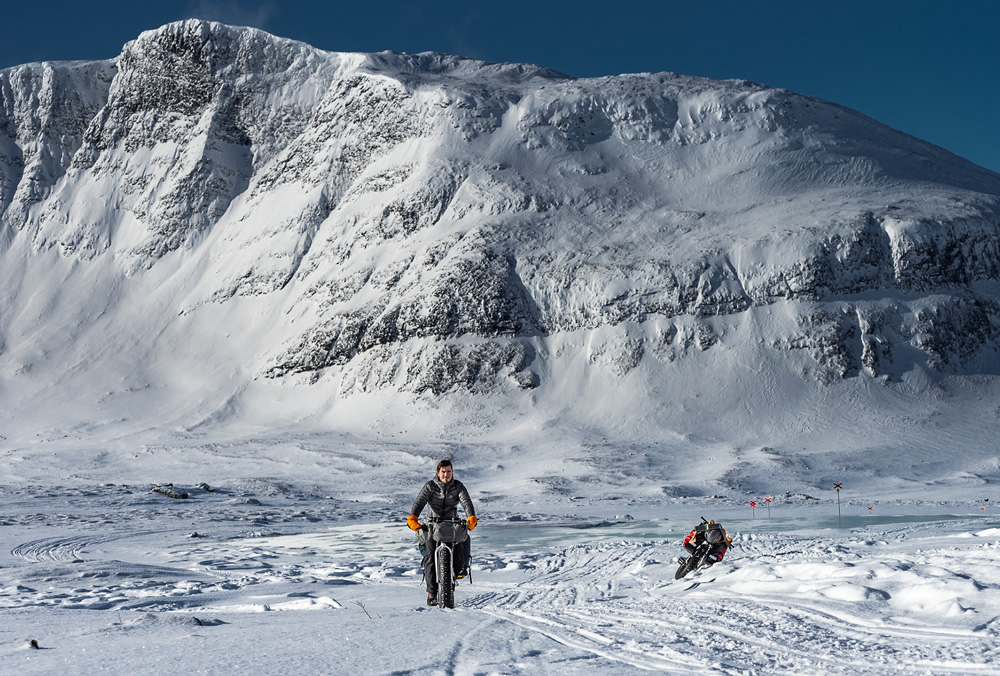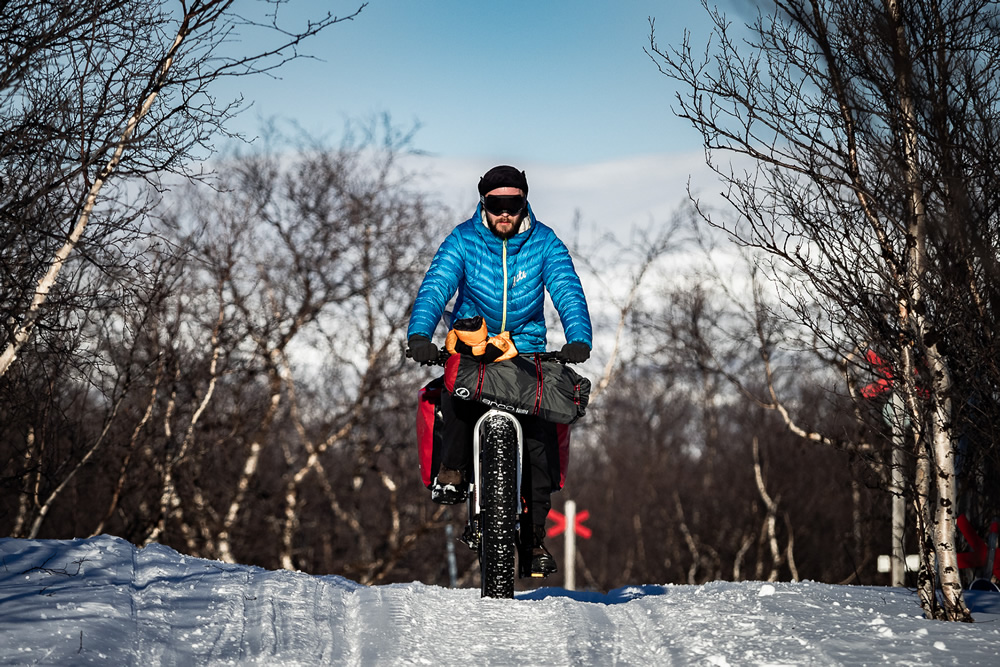 You can find Jakub Rybicki on the Web:
Copyrights:
All the pictures in this post are copyrighted Jakub Rybicki. Their reproduction, even in part, is forbidden without the explicit approval of the rightful owners.