Mitchel Wu is a Toy Photographer based in Los Angeles. He creates and craft stories through toy photography…capturing the illusion of motion and emotion where none exist.
Wu, love the movie Toy Story and watched it dozens of times with his daughter as she was growing up. Below are the photographs, Mitchel Wu came up with when he decided to create an entire month's worth of Toy Story photos. Please check and inspire yourself.
You can find Mitchel Wu on the web:
#1 The Photographer And His Muses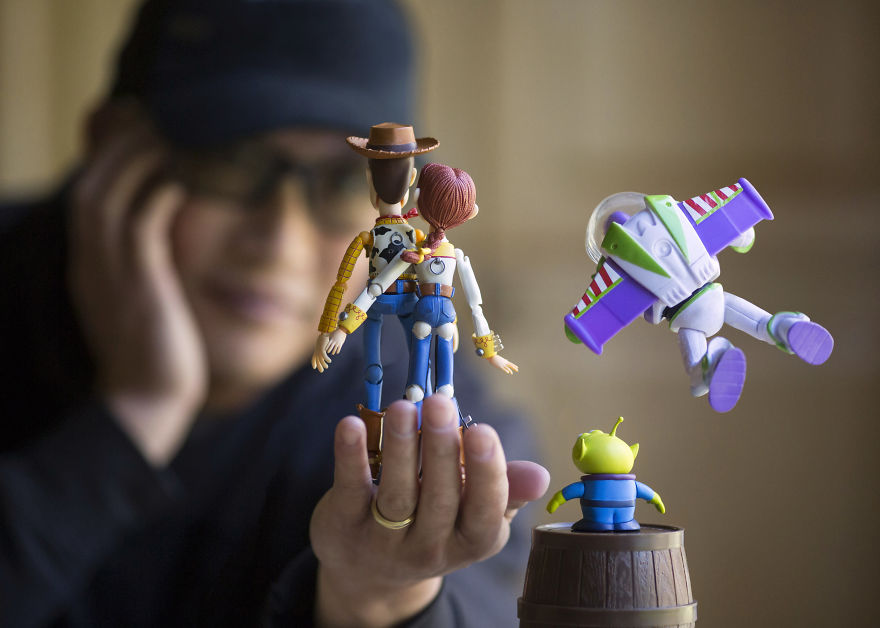 #2 H2whoa!!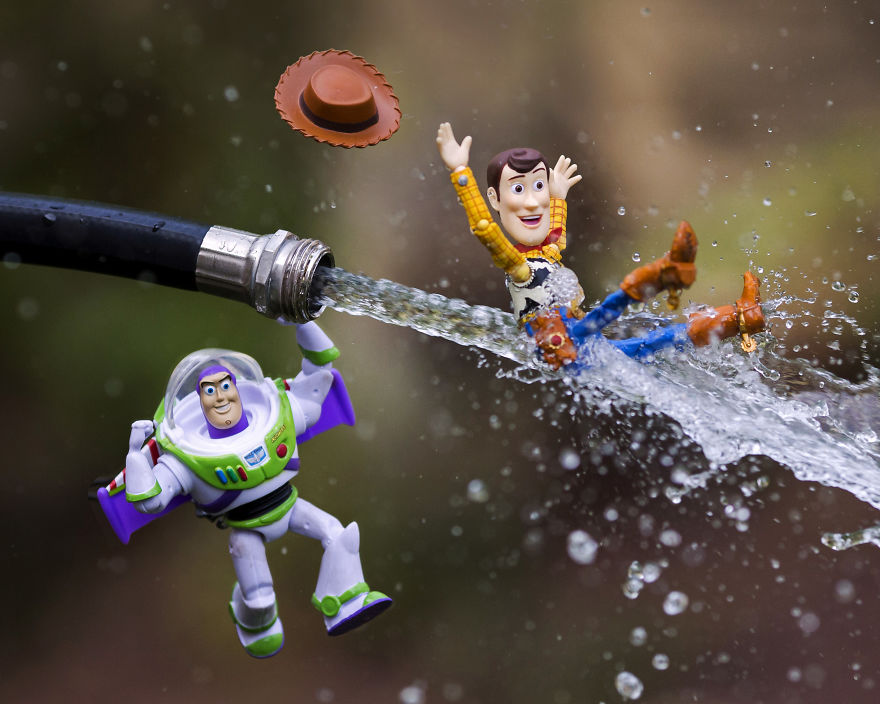 #3 Find Your Inner Strength!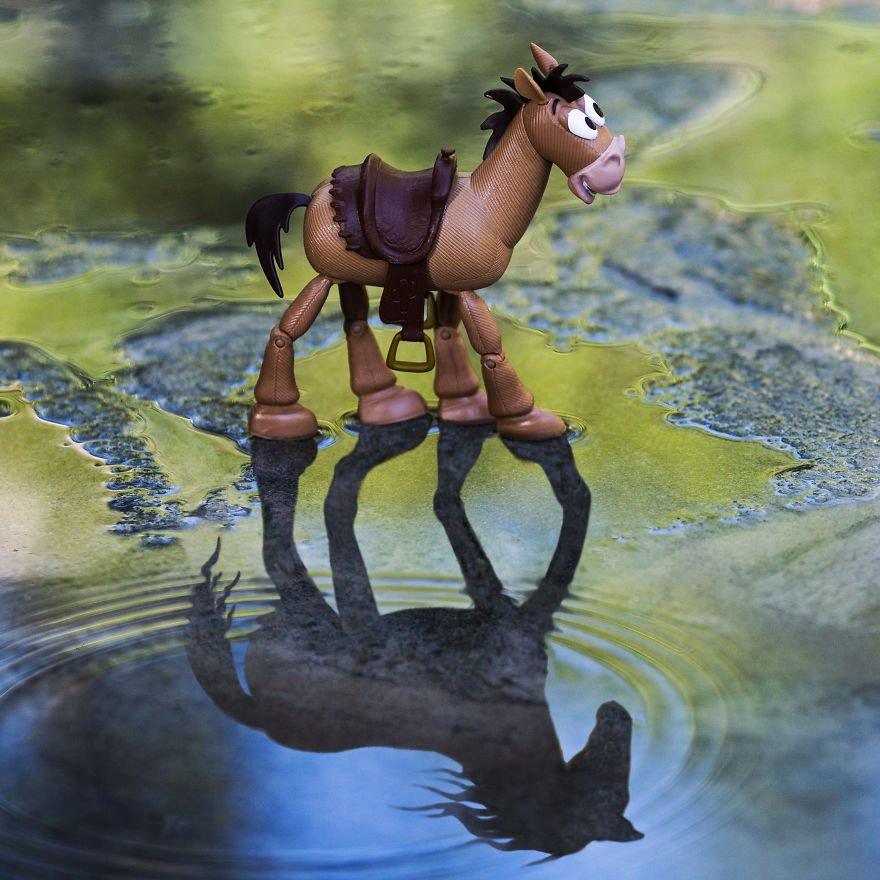 #4 Horse Grooming – The Process By Which The Dirt On Bullseye Is Transferred To Woody.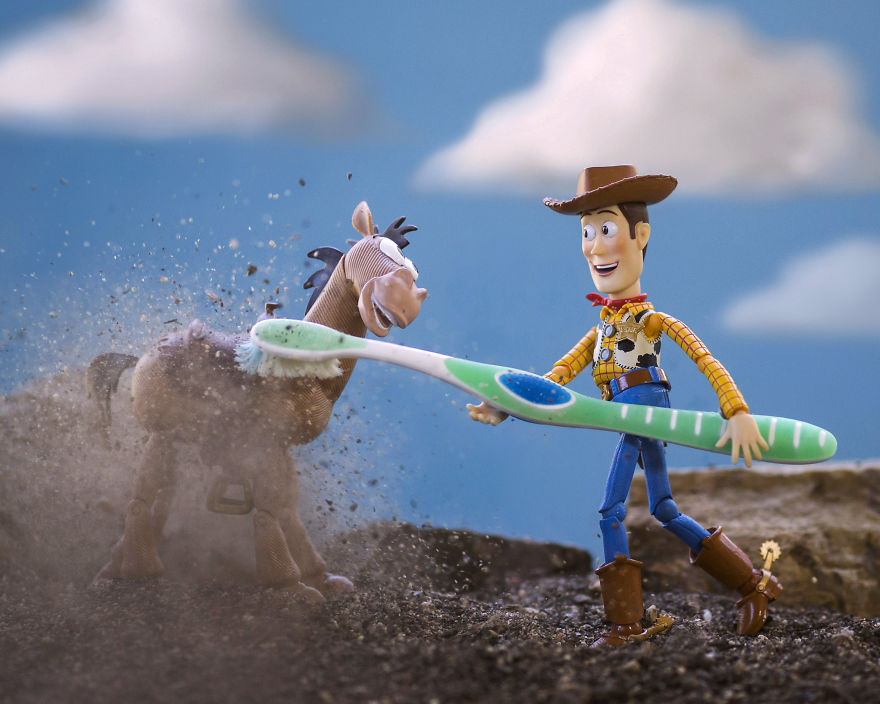 #5 Flight Of Fancy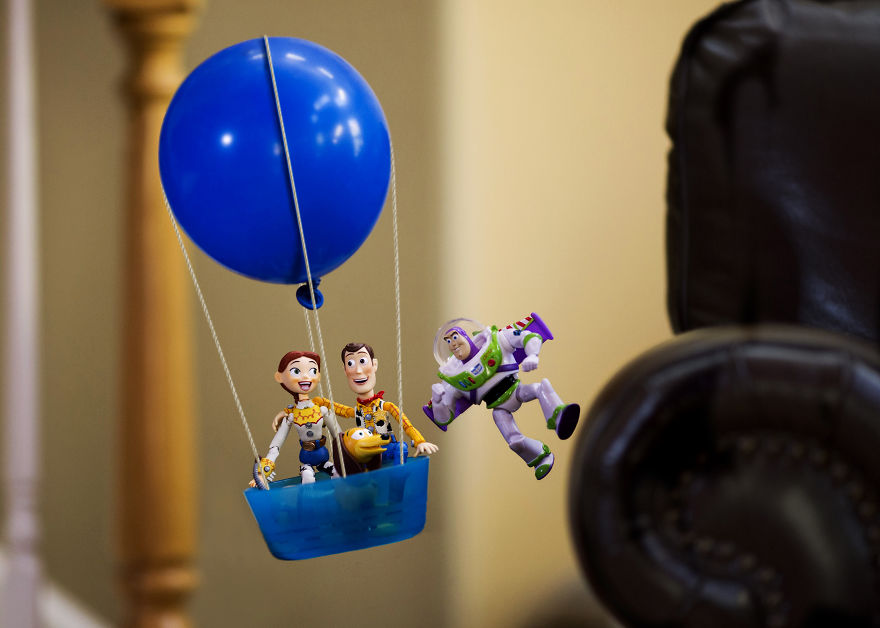 #6 Well This Is Apeeling!!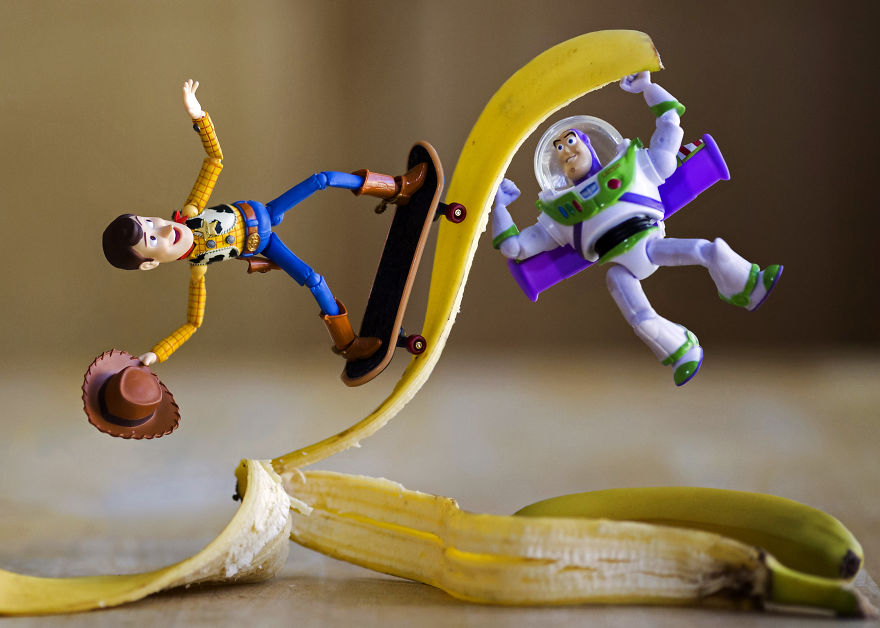 #7 Splash, Spash Woody's Takin' A Bath!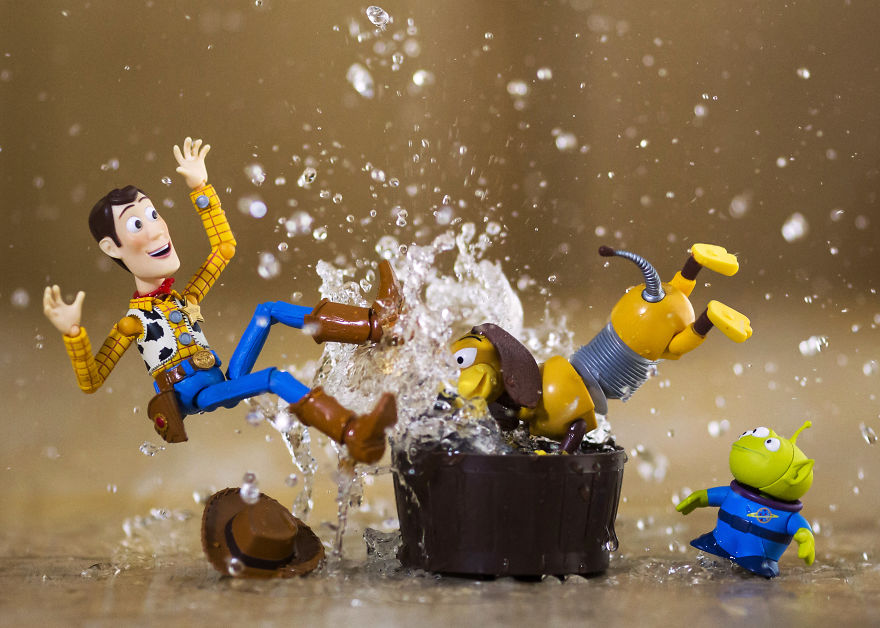 #8 Hey, How'd Buzz Get Outside!? Buzz, We're In Here!!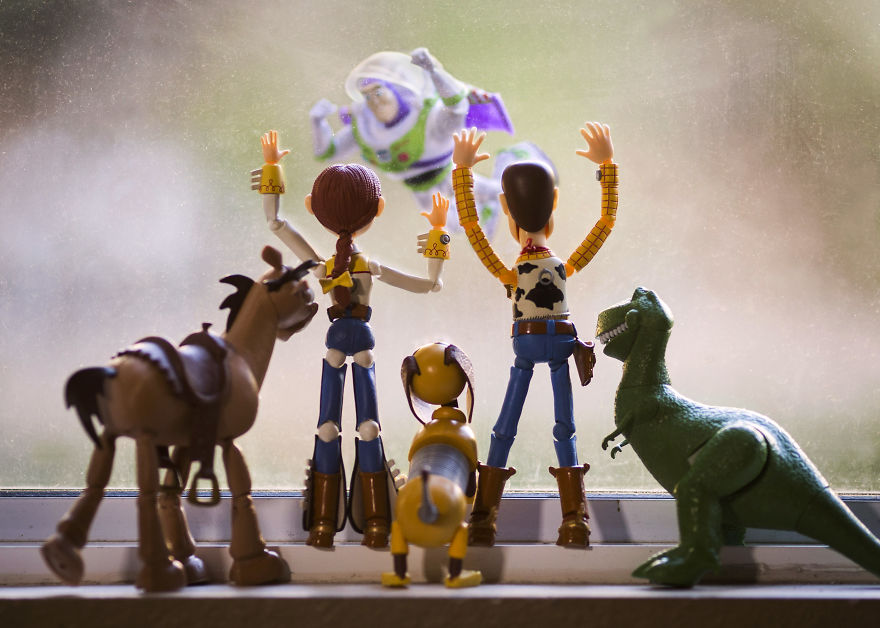 #9 Longing For Home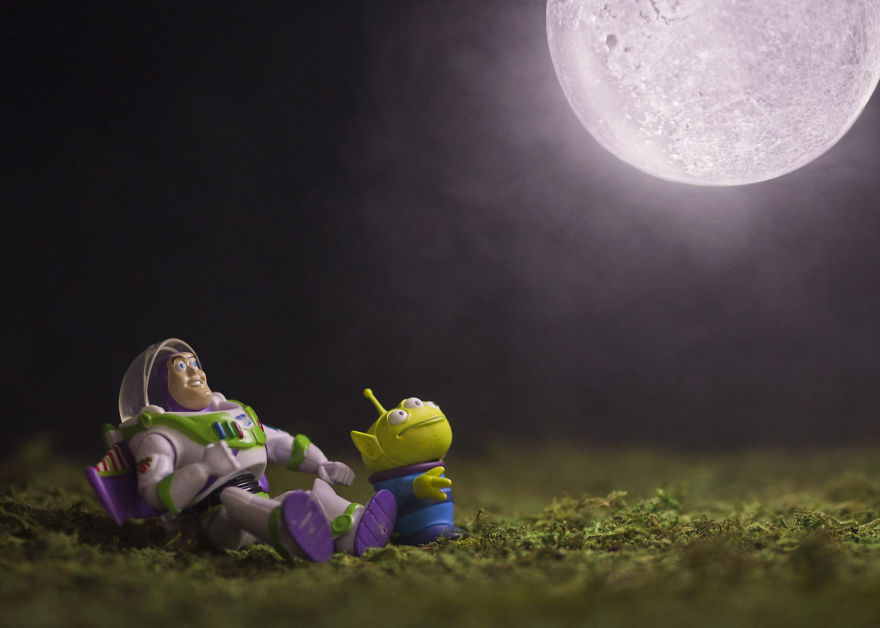 #10 Alien Juggle!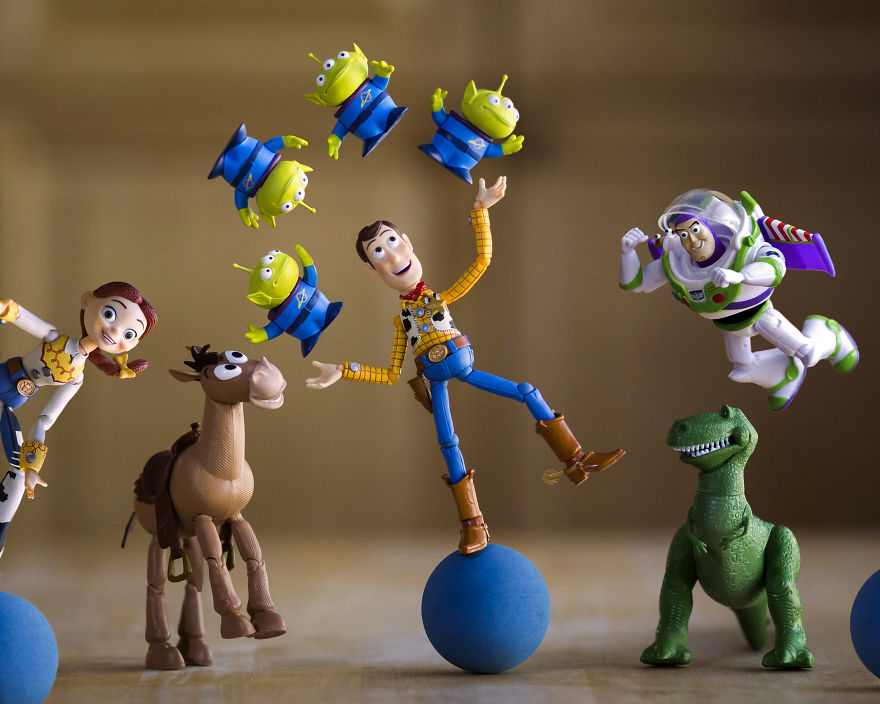 #11 Mama?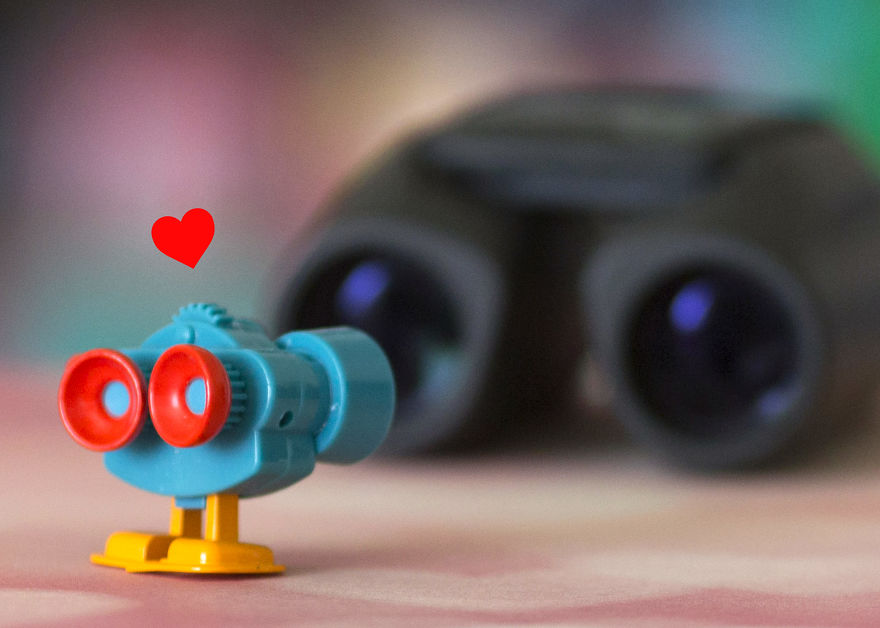 #12 Alien Bedtime Stories (That Little Red Shoe Was My Daughter's Baby Shoe)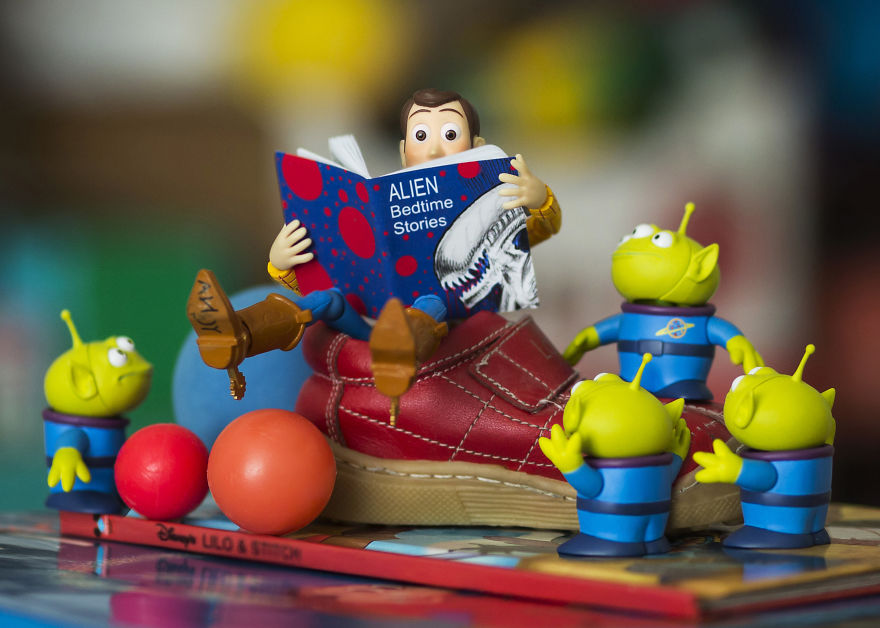 #13 Hoooooome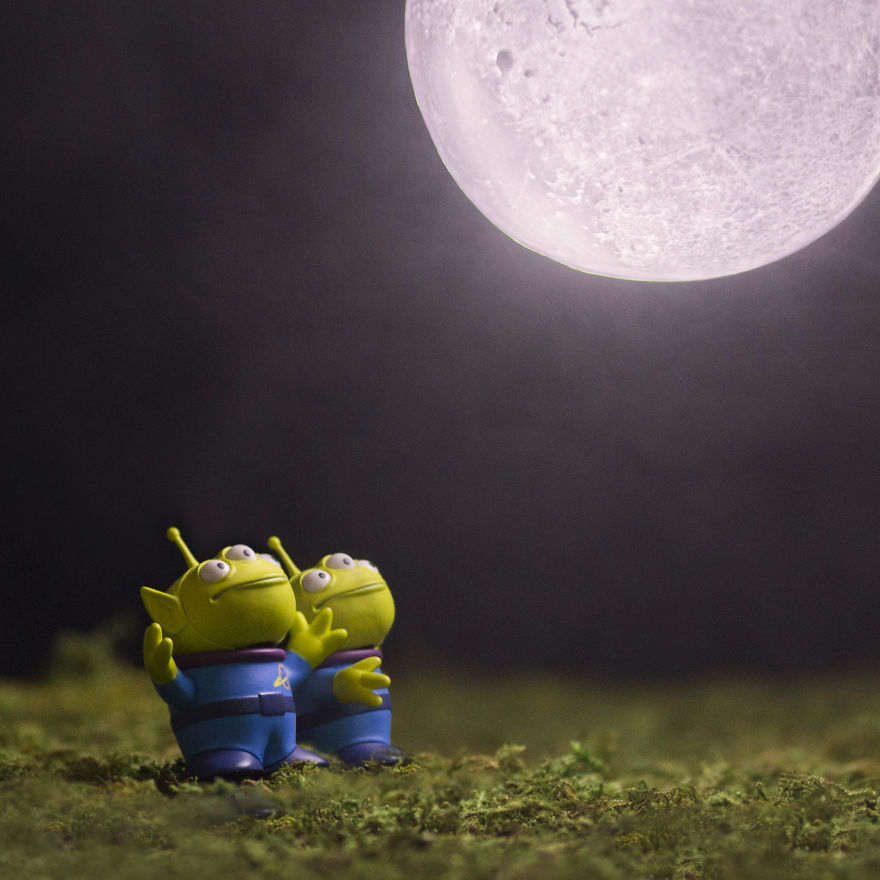 #14 Now! Quick! Back To The Toy Box!!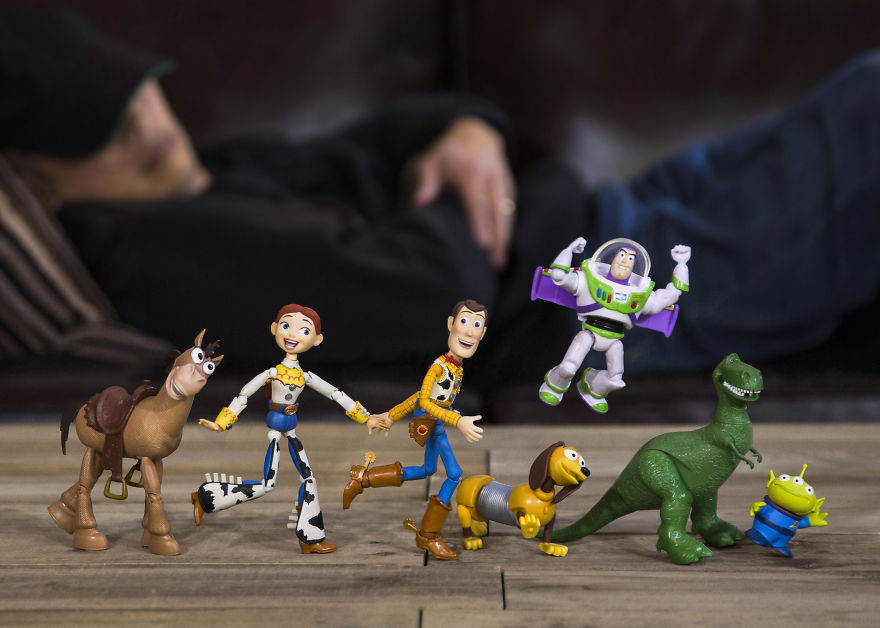 #15 Slide Guitar (Anyone Know What A Slide Guitar Is?)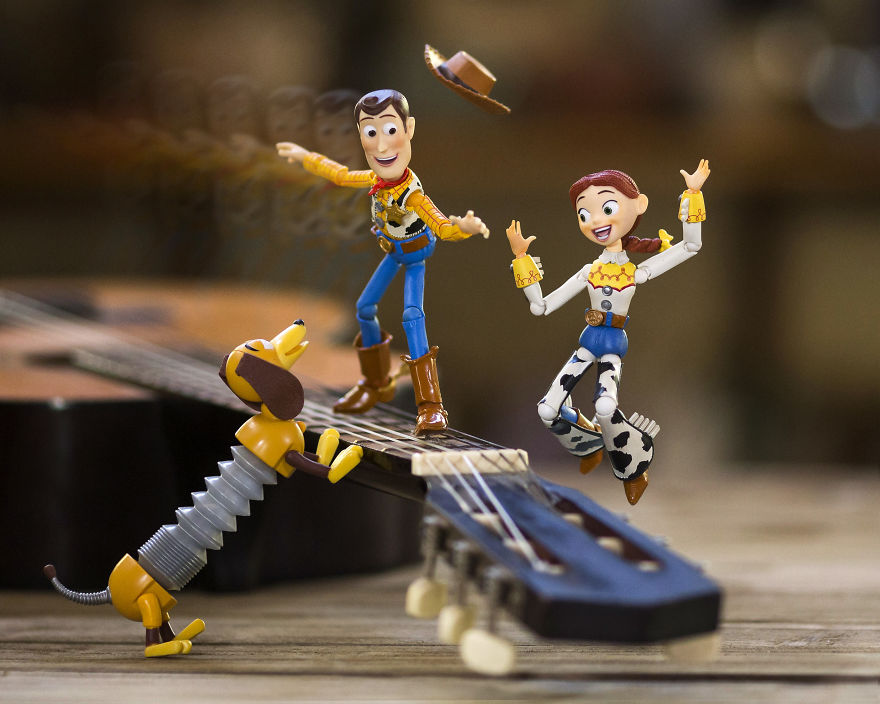 #16 Love, To The Moon And Back.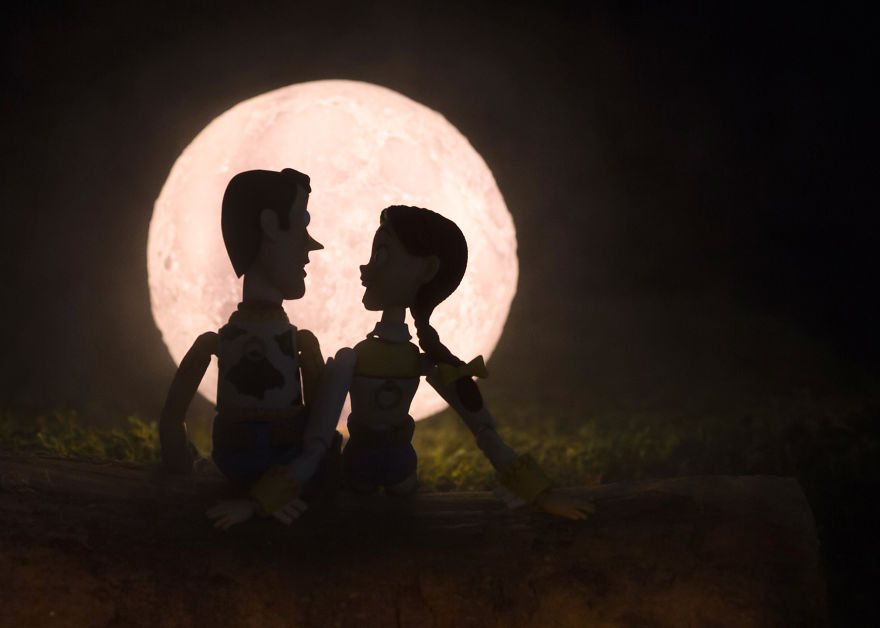 #17 Woody, I Am Your Father. (A Little Star Wars Reference)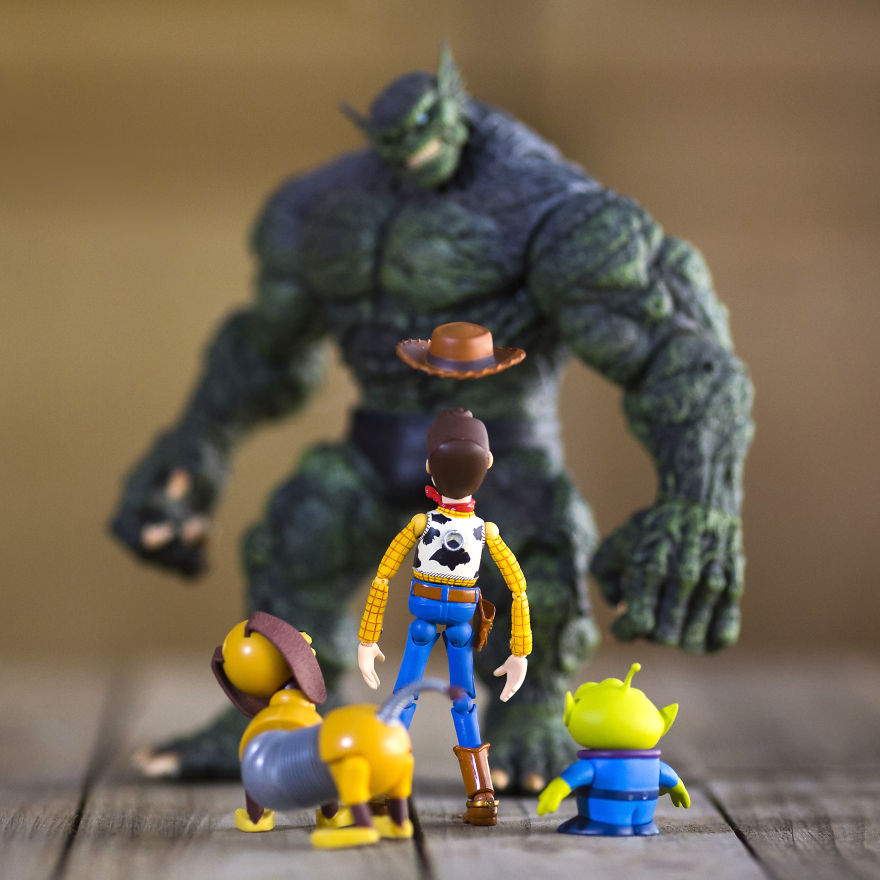 #18 Hi Friend, My Name Is Woody. I Believe We May Be Related…were You Also Born In The Fung Wah Plastics Factory In China?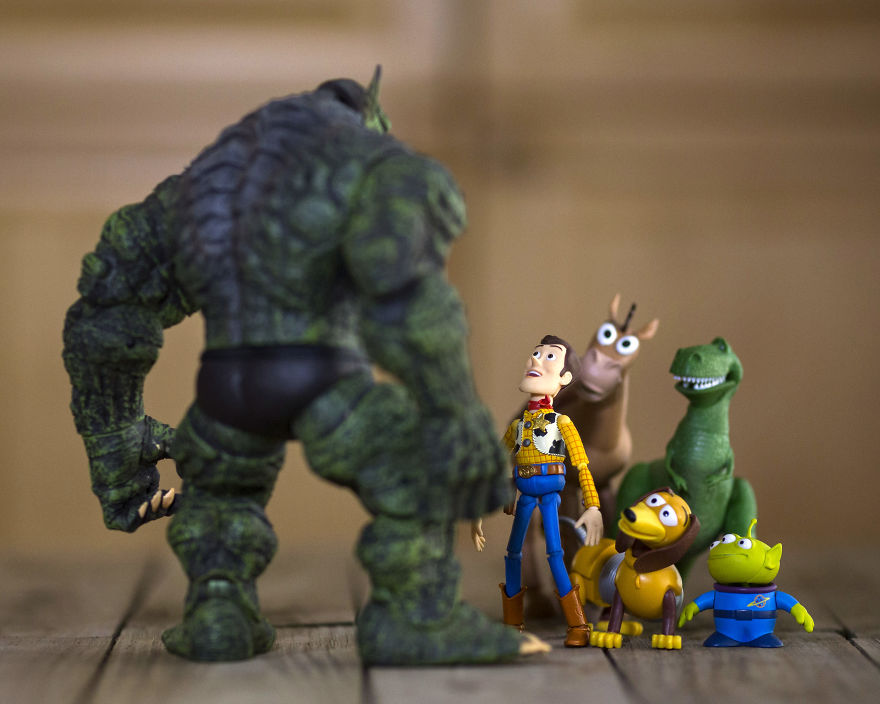 #19 Buzz Lightyear's Dream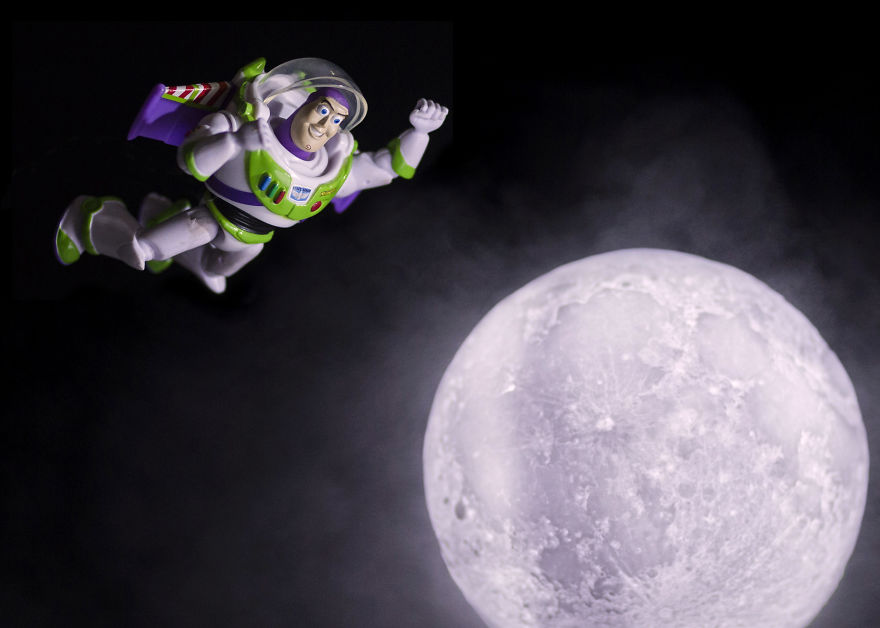 #20 Vacuums Suck!!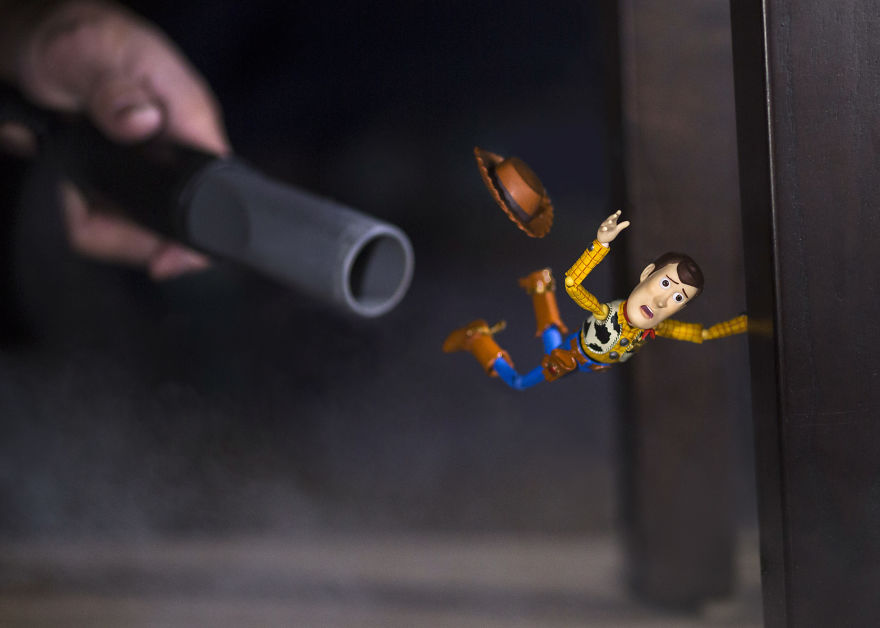 #21 All Right Sarge, Patrol The Premises And Give Me A Report On Andy's Whereabouts!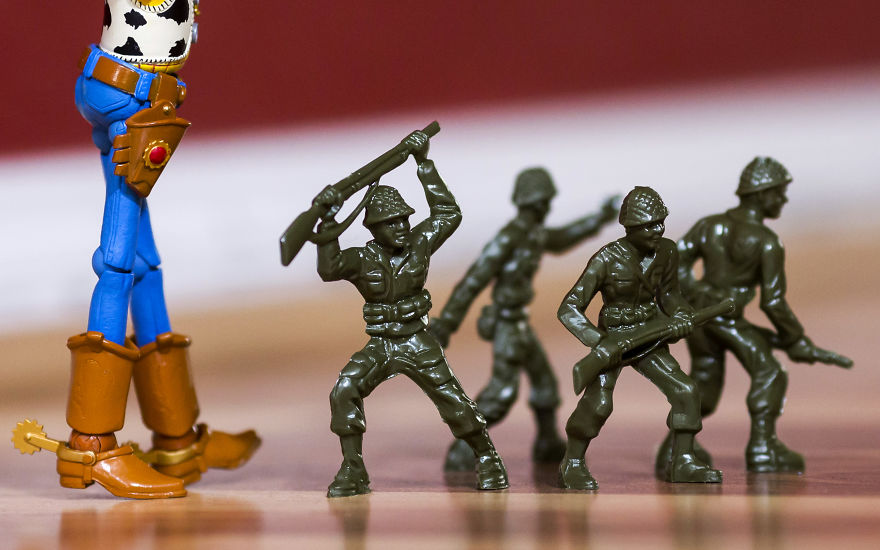 #22 Barrel Of Monkeys!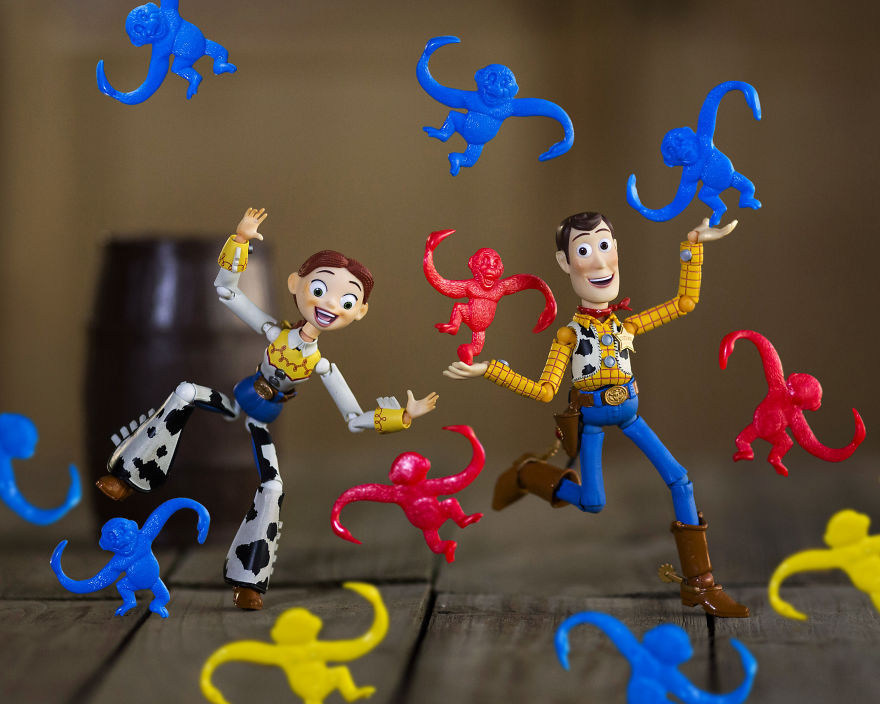 #23 Don't Run With Scissors!!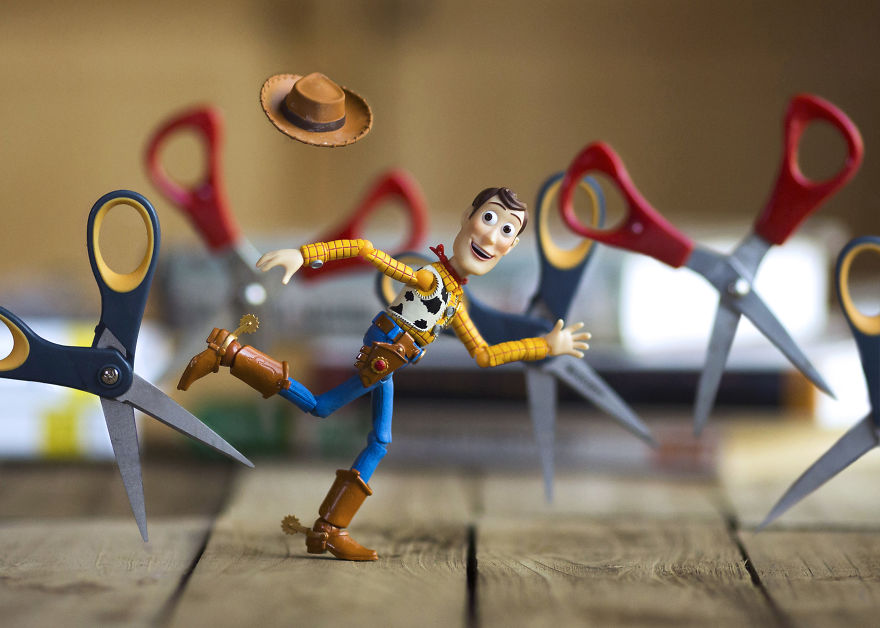 #24 Books Let Your Imagination Take Flight!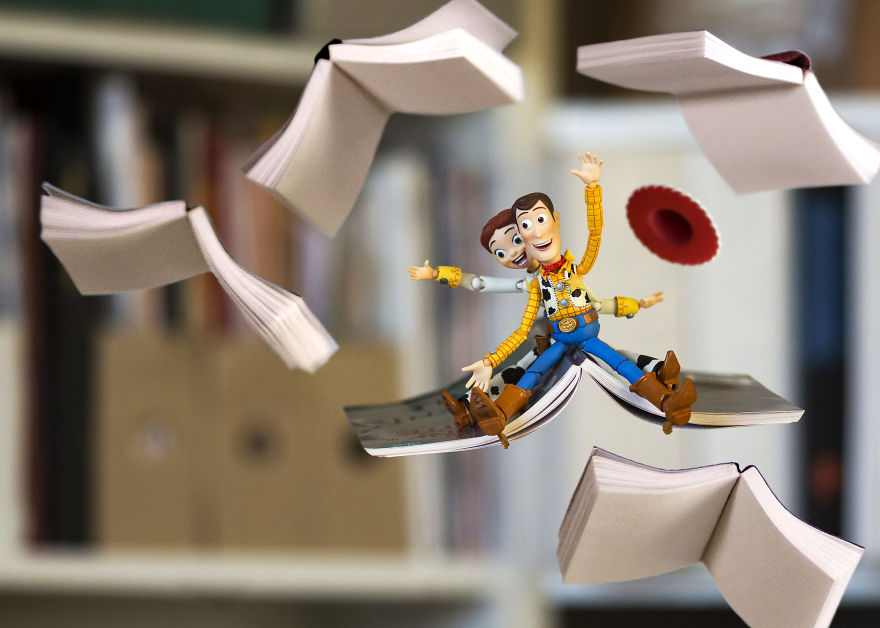 #25 Doggone It Slink! I Said Jump, Not Stretch!!
#26 Potato Head? Buddyyyy?? Cat Got Your Tongue?…and Eyes, Nose And Ears? (I Really Need To Buy A Mr. Potato Head!)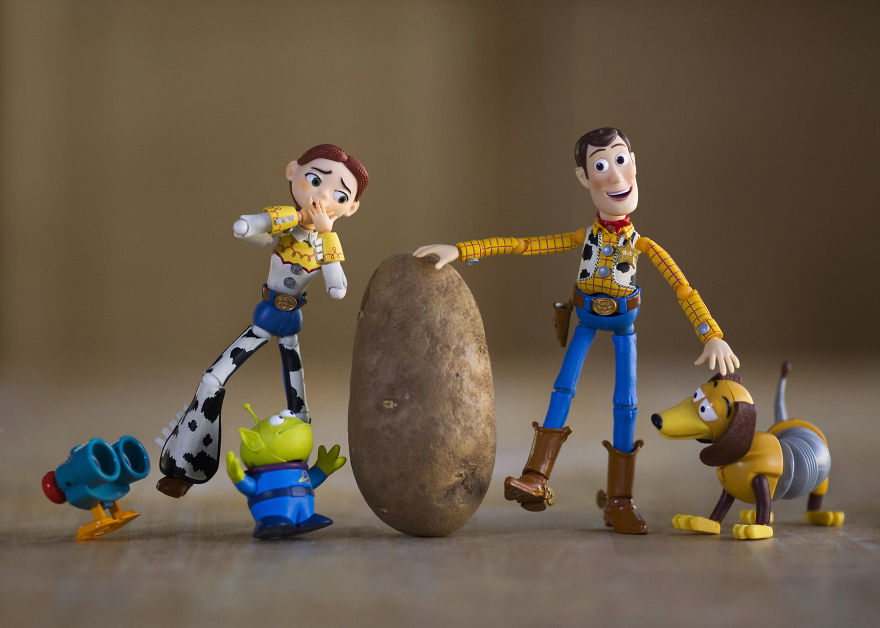 #27 I Created This Image On My Daughter's 17th Birthday. Sigh…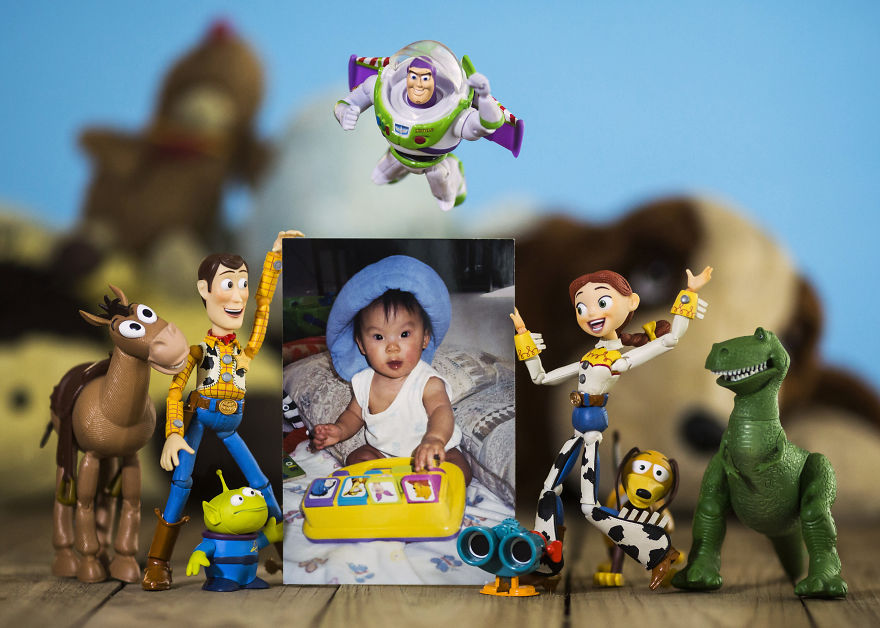 #28 Swingin' Into A New Day!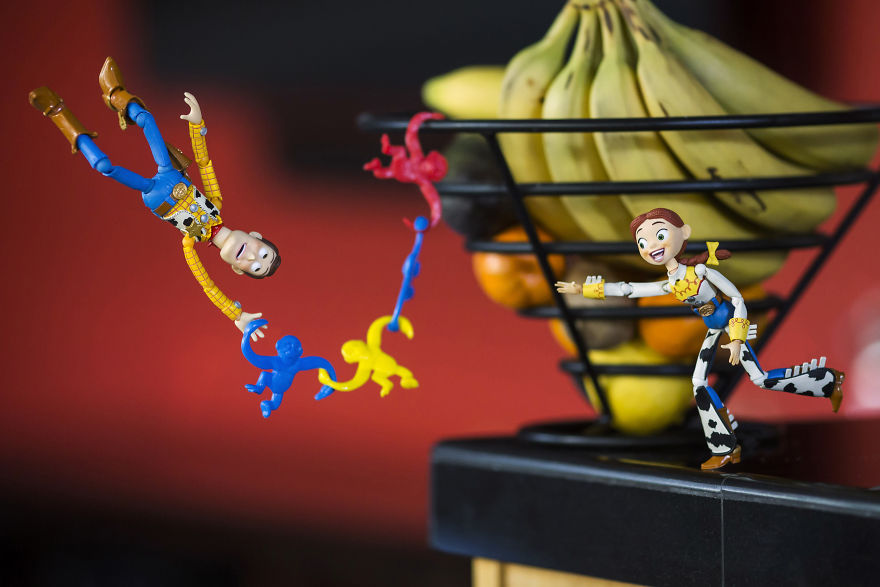 #29 The Day Mr. Potato Head Became Sentient. (I Reeeeeally Need To Buy A Mr. Potato Head!)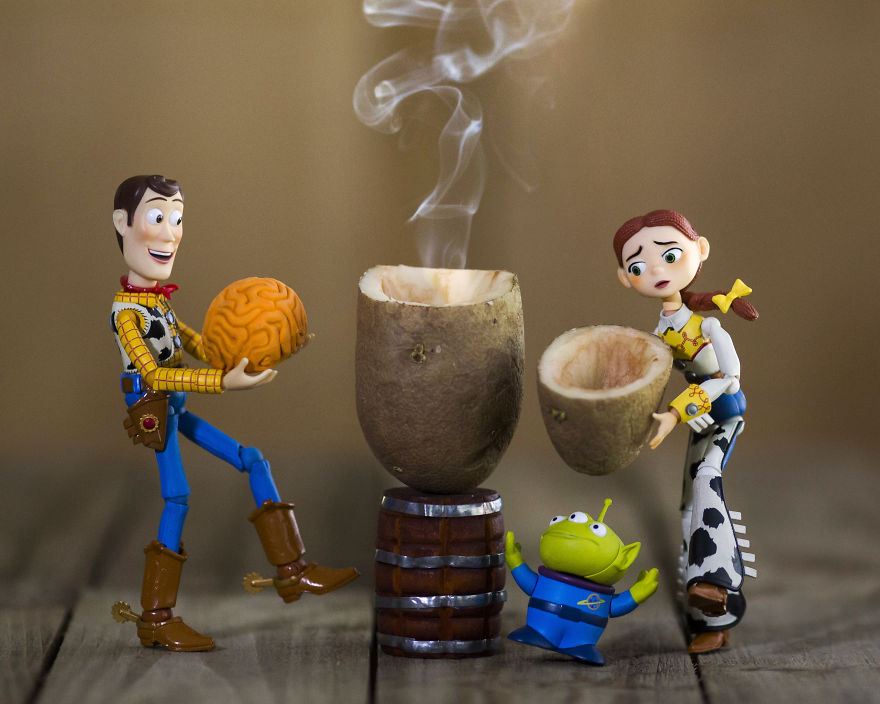 #30 Come With Me If You Want To Live! (Taken On My Daughter's Messy Bedroom Floor)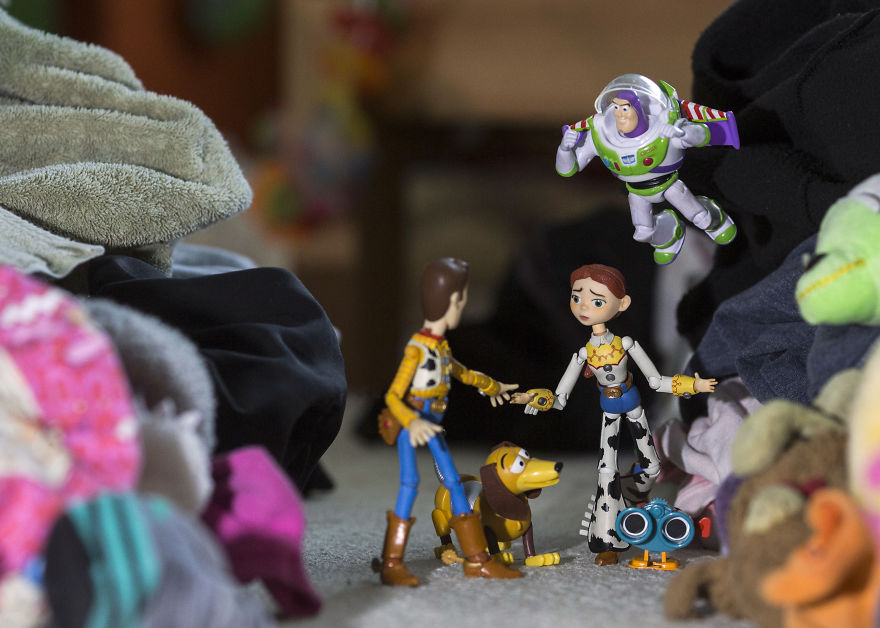 Via: Boredpanda
Photo Credits: Photographs by Mitchel Wu and used with permission.