Raja Ravi Varma (29 April 1848 – 2 October 1906) was an Indian painter and artist from the princely state of Travancore (presently in Kerala) who achieved recognition for his paintings depicting scenes from Indian literature including the epics of Mahabharata and Ramayana. He is considered among the greatest painters in the history of Indian art and his paintings are considered to be among the best examples of the fusion of Indian traditions with the techniques of European academic art. Varma's paintings portrayed sari-clad women in graceful manner which became an important motif of that time, reproductions being found in many homes.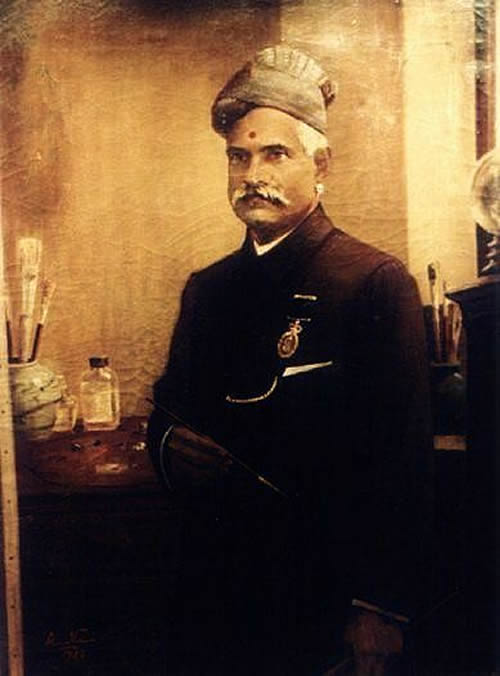 Varma was patronized by Maharajah Ayilyam Thirunal of Travancore and began formal training thereafter. He learned the basics of painting in Madurai. Later, he was trained in water painting by Rama Swami Naidu and in oil painting by Dutch portraitist Theodor Jenson.
Varma received widespread acclaim after he won an award for an exhibition of his paintings at Vienna in 1873. Varma's paintings were also sent to the World's Columbian Exposition held in Chicago in 1893 and he was awarded three gold medals. He travelled throughout India in search of subjects. He often modelled Hindu Goddesses on South Indian women, whom he considered beautiful. Ravi Varma is particularly noted for his paintings depicting episodes from the story of Dushyanta and Shakuntala, and Nala and Damayanti, from the Mahabharata. Ravi Varma's representation of mythological characters has become a part of the Indian imagination of the epics. He is often criticized for being too showy and sentimental in his style but his work remains very popular in India. Many of his fabulous paintings are housed at Laxmi Vilas Palace, Vadodara.
Text from Wikipedia.
Raja Ravi Varma – The Painter Prince – Documentary
The Maharashtrian Lady by Raja Ravi Varma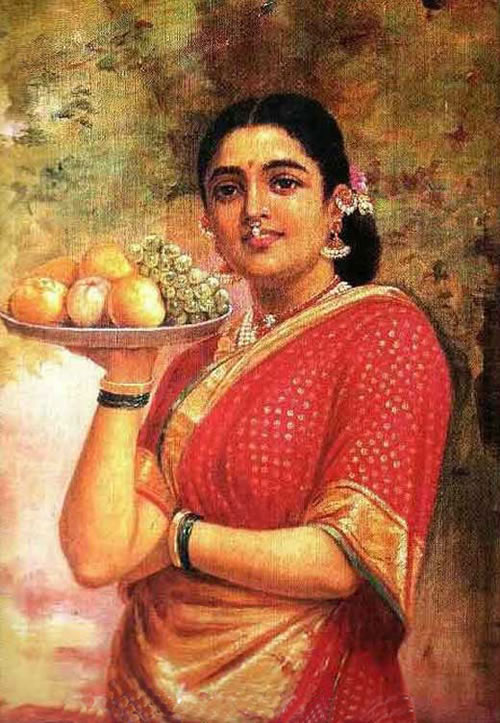 Princess Damayanthi talking with Royal Swan about Nala by Raja Ravi Varma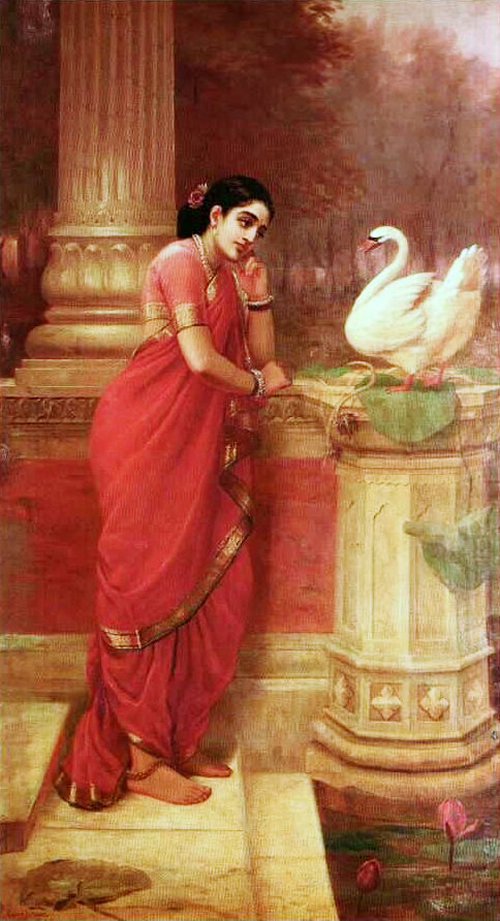 Lady giving Alms at the Temple by Raja Ravi Varma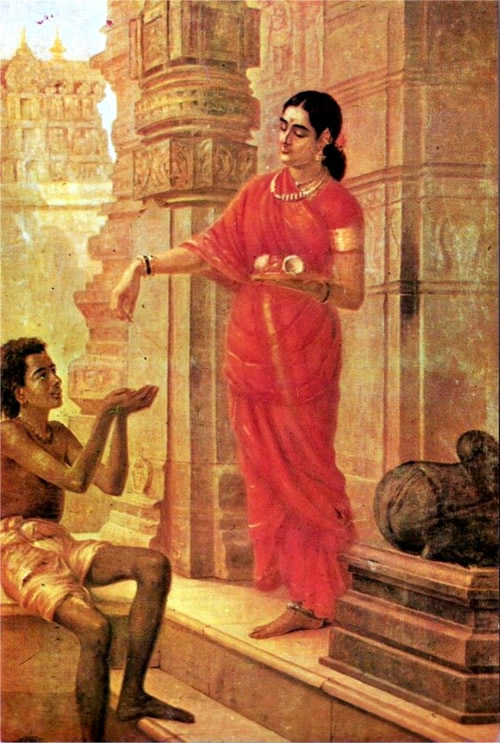 Radha Madhavam by Raja Ravi Varma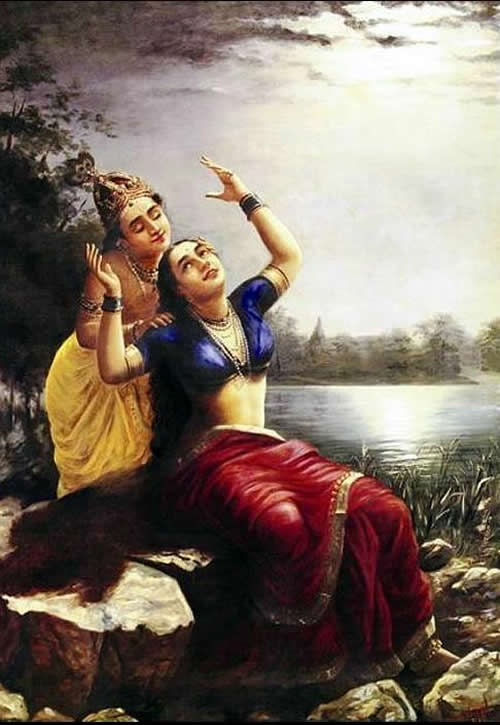 Goddess Saraswati by Raja Ravi Varma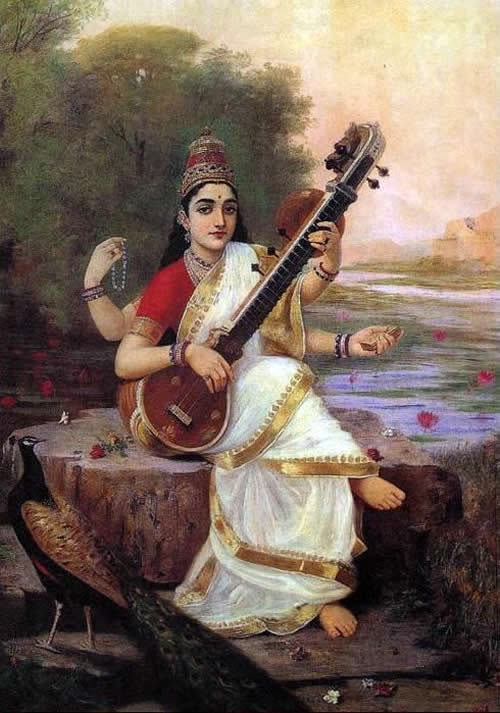 Menaka and Vishwamitra by Raja Ravi Varma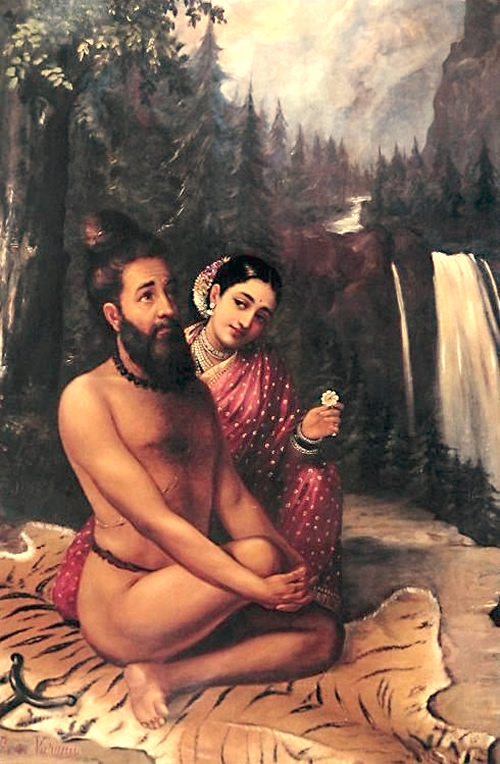 Birth of Krishna by Raja Ravi Varma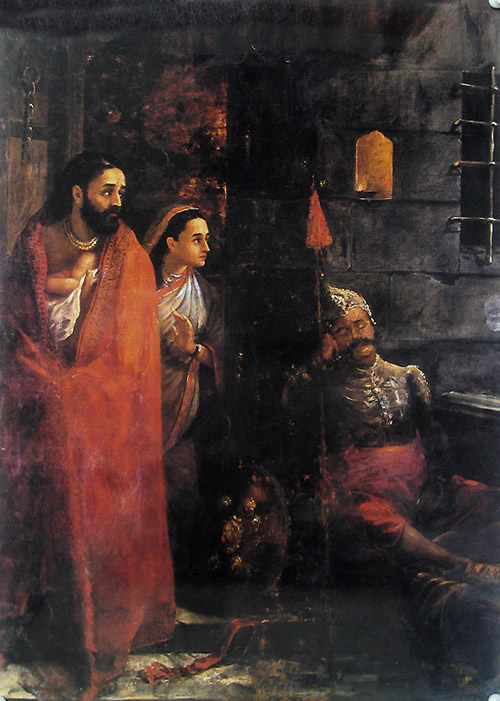 Fresh from Bath by Raja Ravi Varma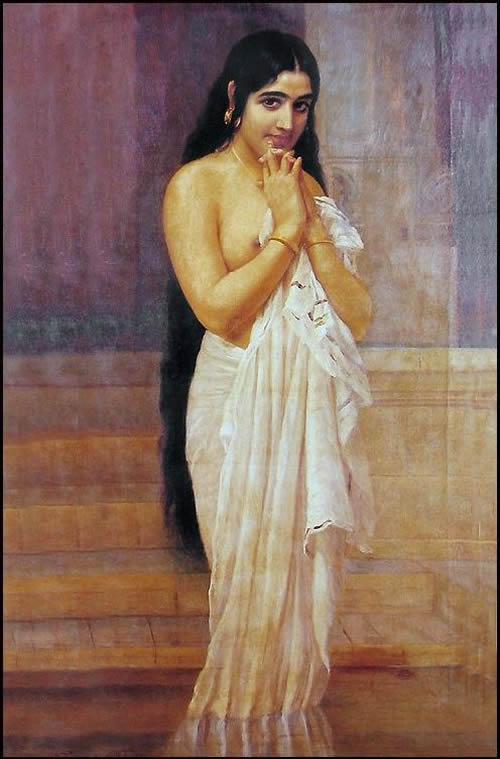 There comes Papa by Raja Ravi Varma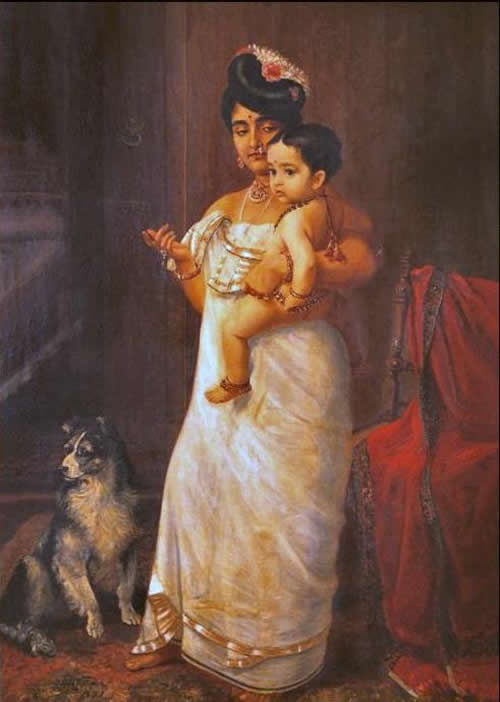 Expectation by Raja Ravi Varma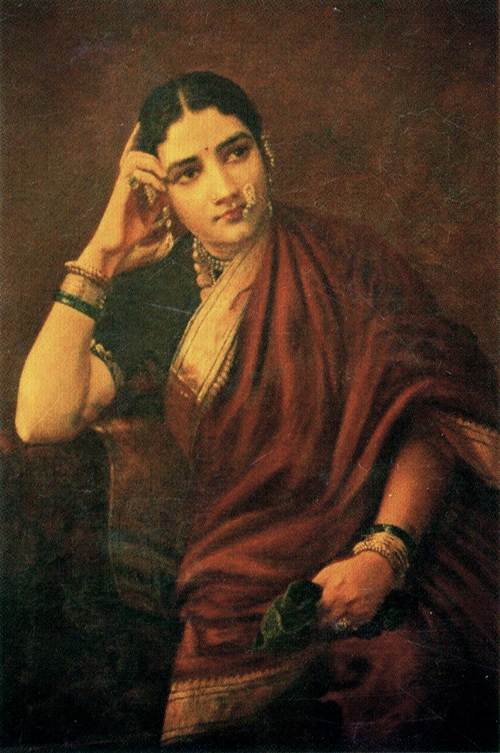 Mohini on a Swing by Raja Ravi Varma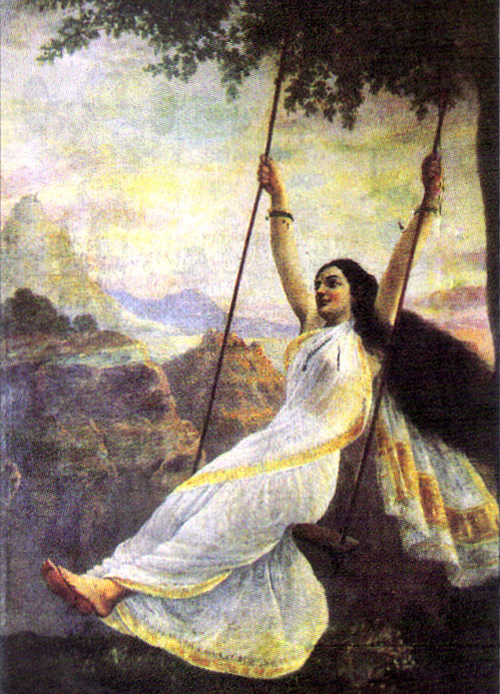 Lady in her Dressing Room by Raja Ravi Varma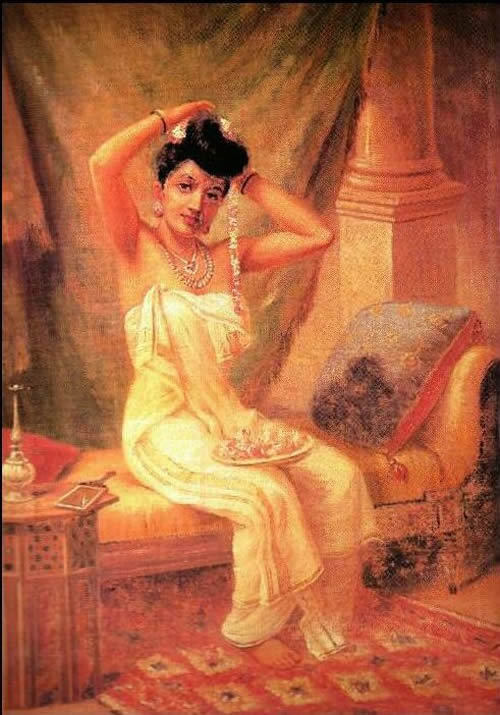 Looking in to the Mirror by Raja Ravi Varma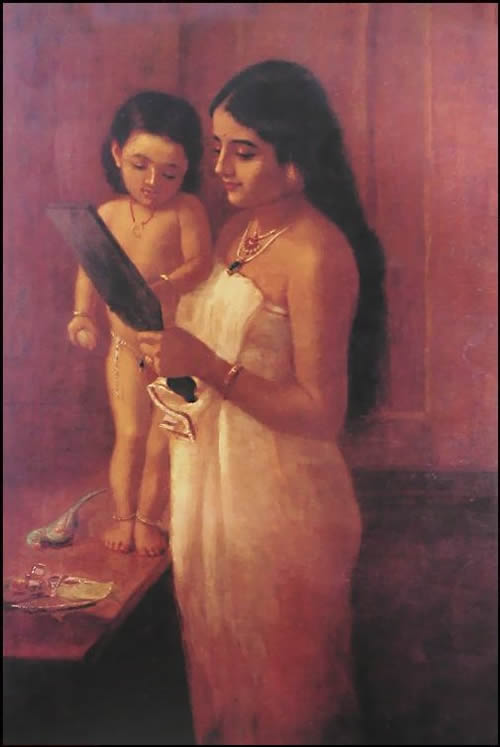 Ganga and Shantanu by Raja Ravi Varma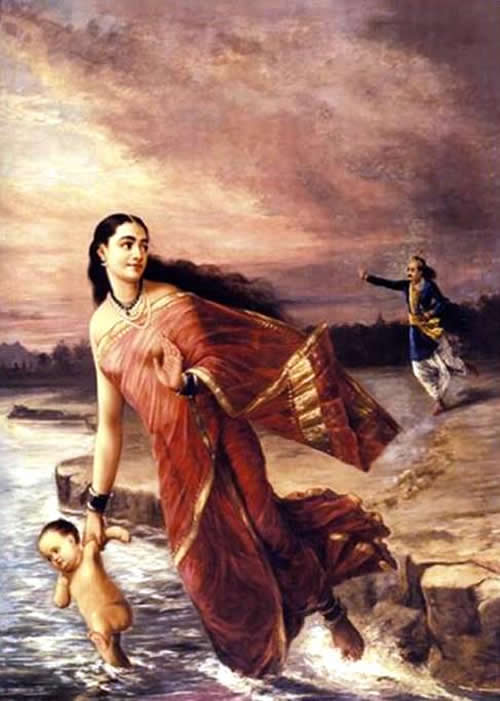 Maharani Chimanbai by Raja Ravi Varma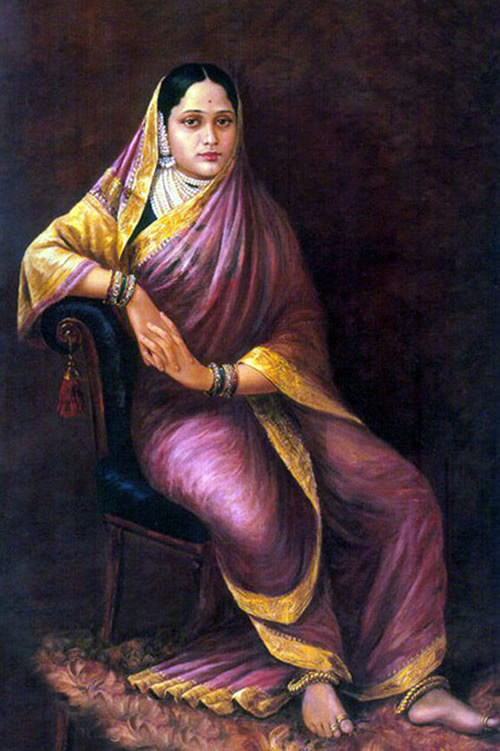 Arjuna and Subhadra by Raja Ravi Varma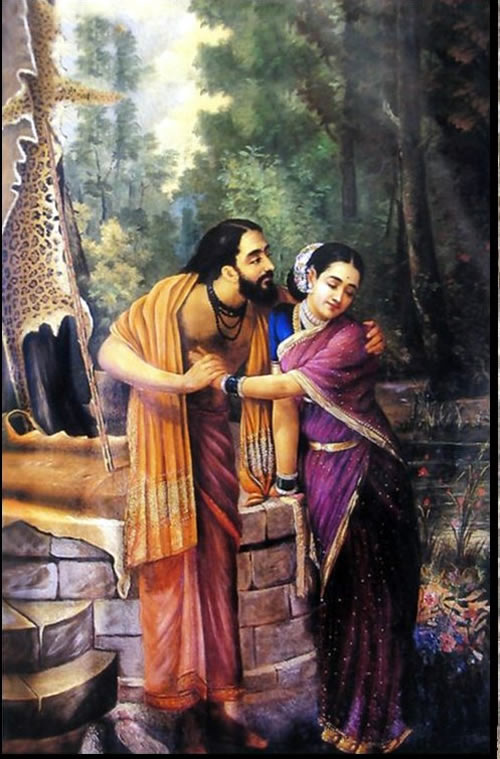 Shantanu and Satyavati by Raja Ravi Varma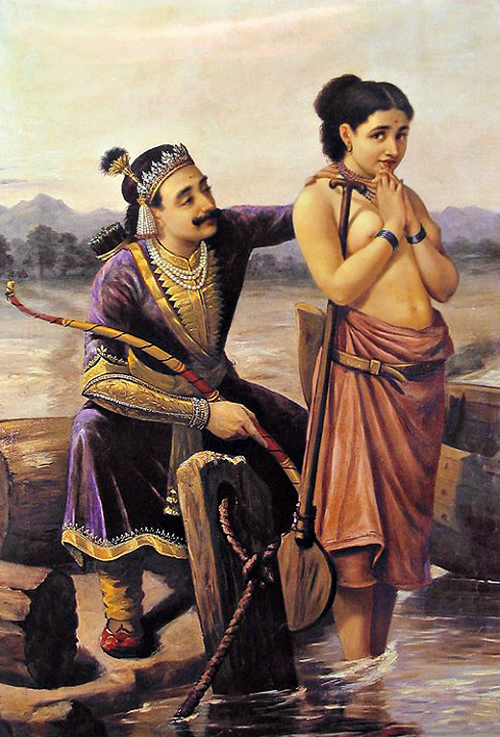 Shakuntala by Raja Ravi Varma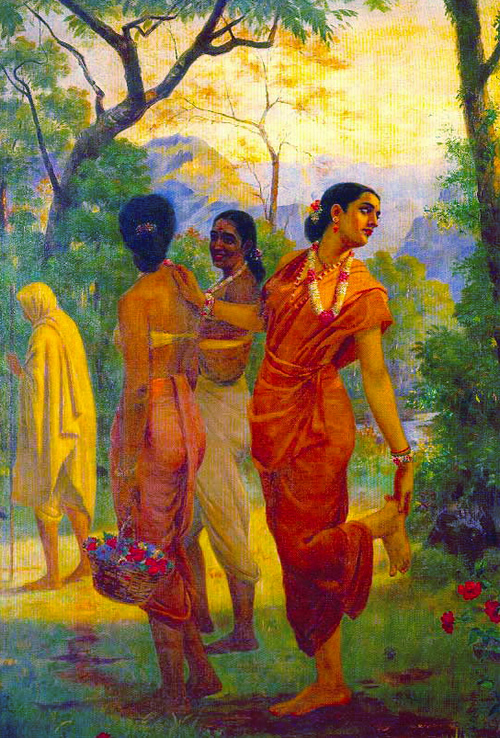 Dreaming Shakuntala by Raja Ravi Varma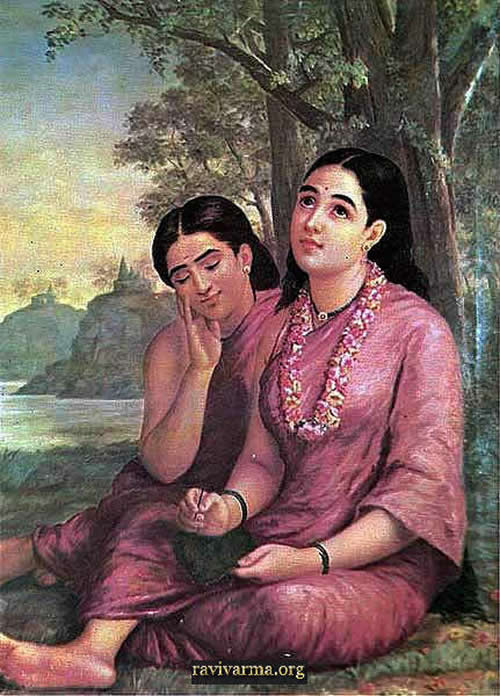 Malabar Lady by Raja Ravi Varma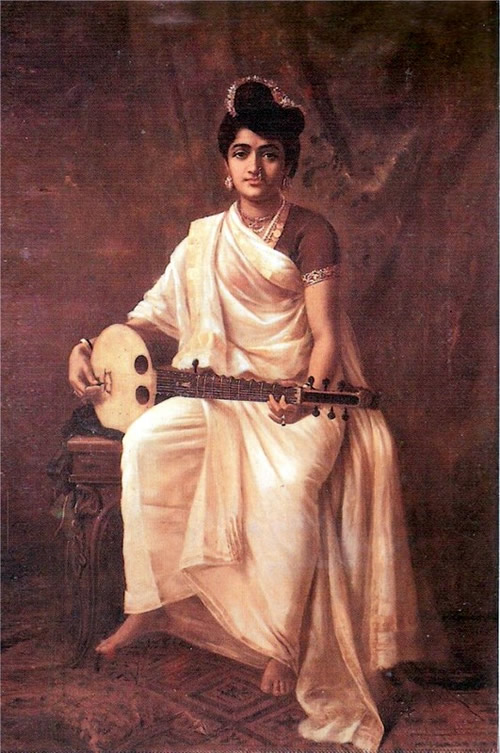 Menaka and Sakunthala by Raja Ravi Varma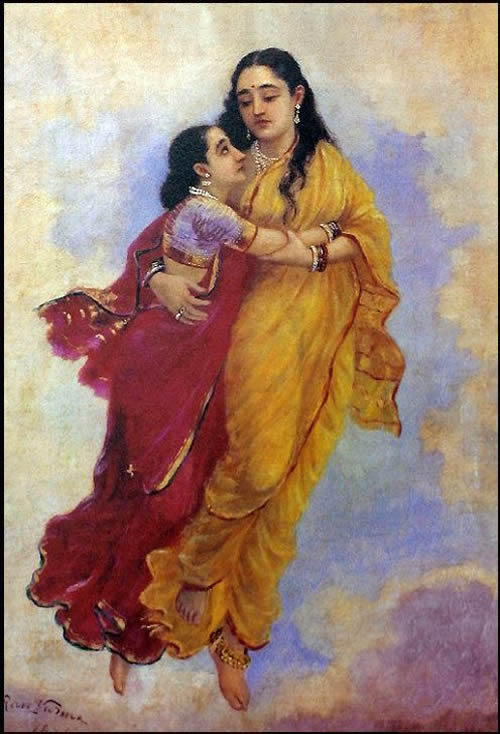 Gypsies by Raja Ravi Varma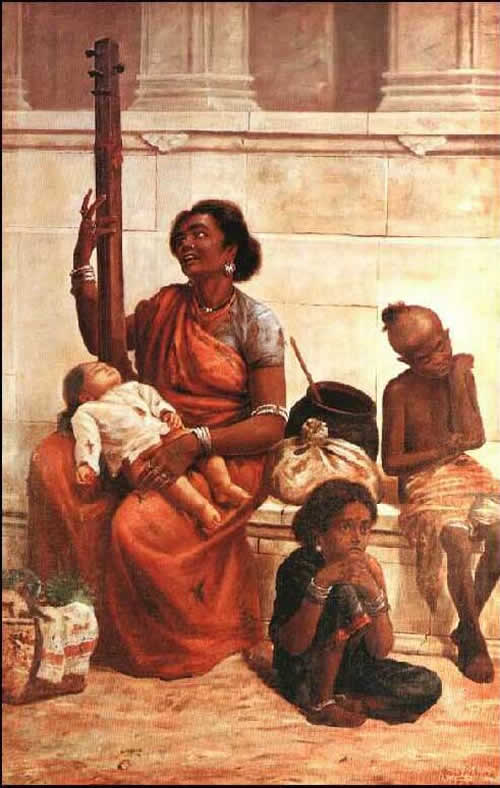 Rama and Varuna by Raja Ravi Varma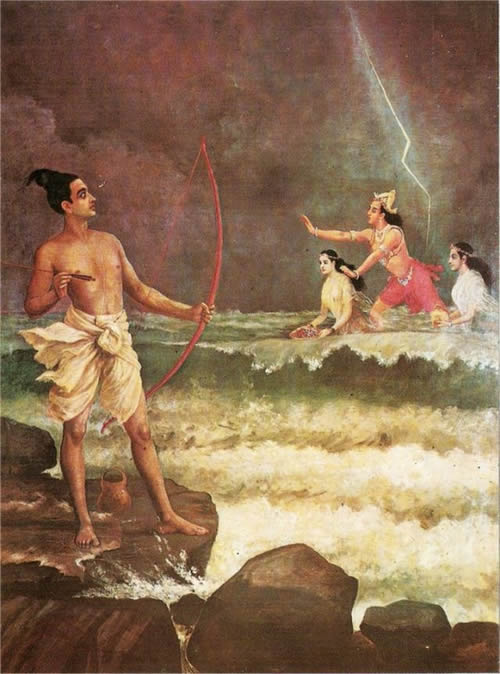 Ahalya by Raja Ravi Varma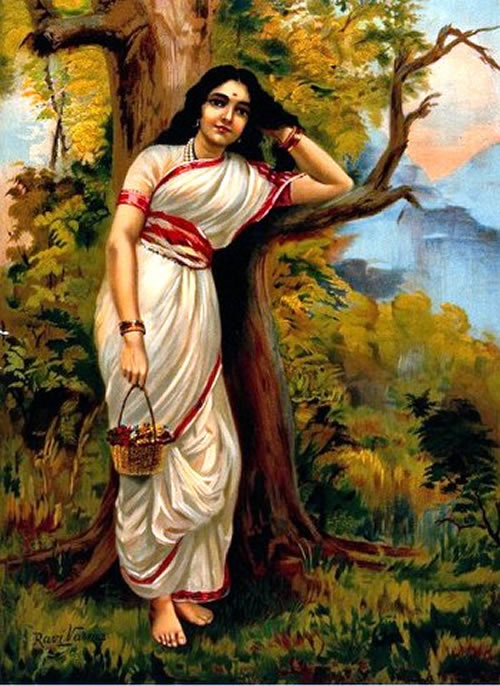 The Lady with a Mirror by Raja Ravi Varma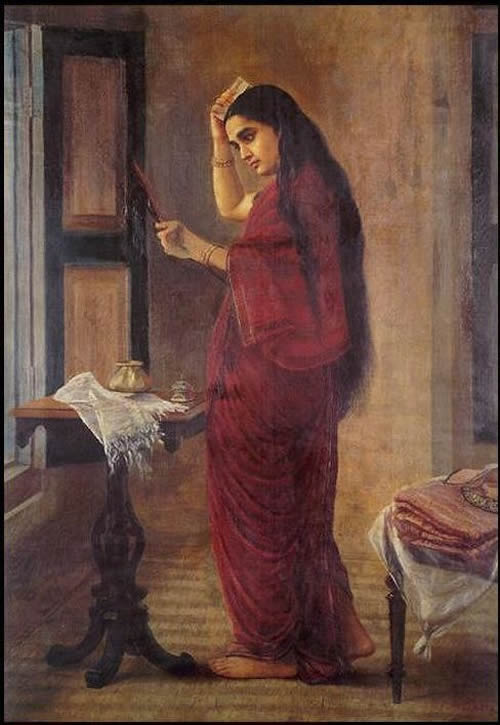 Simhika and Sairandhri by Raja Ravi Varma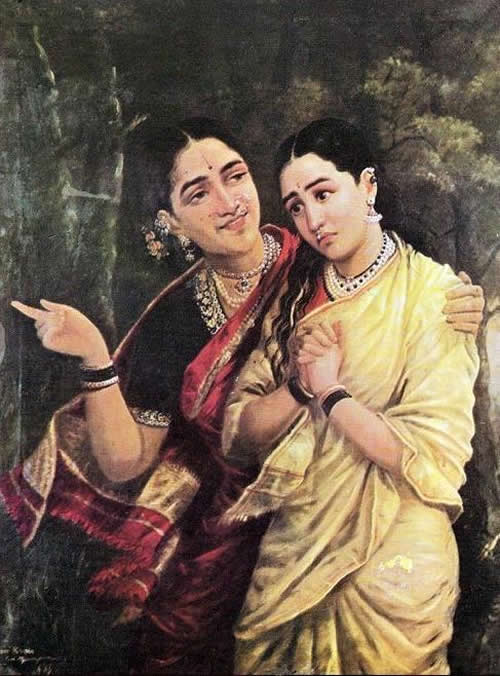 Shakuntala by Raja Ravi Varma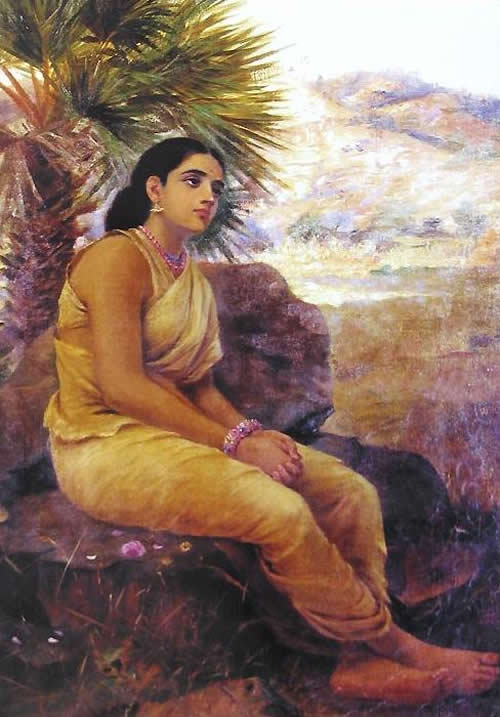 The Miser by Raja Ravi Varma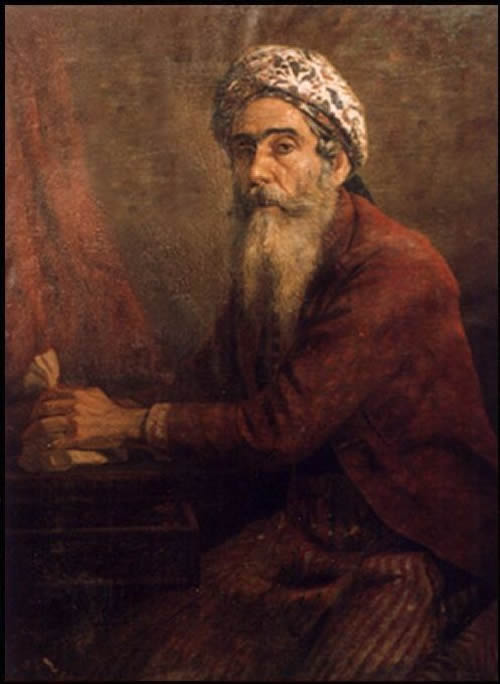 Sairandhri by Raja Ravi Varma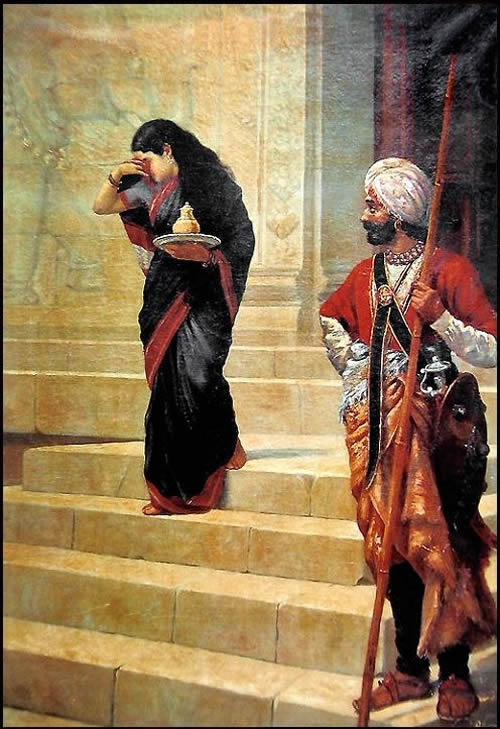 Kaikeyi Vilap by Raja Ravi Varma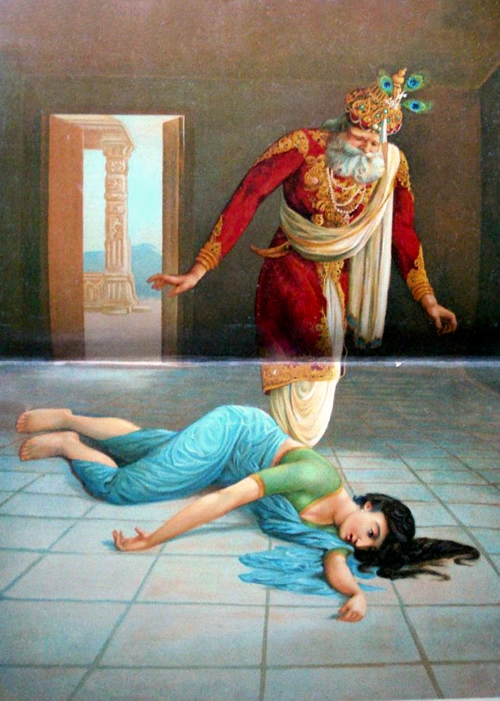 Kadambari by Raja Ravi Varma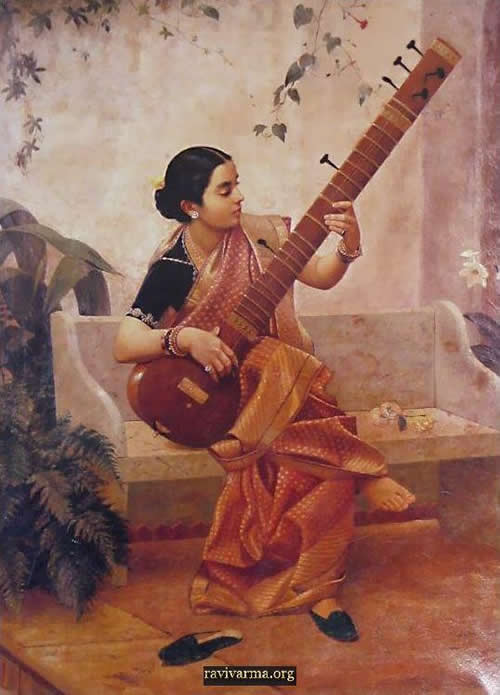 Young Woman by Raja Ravi Varma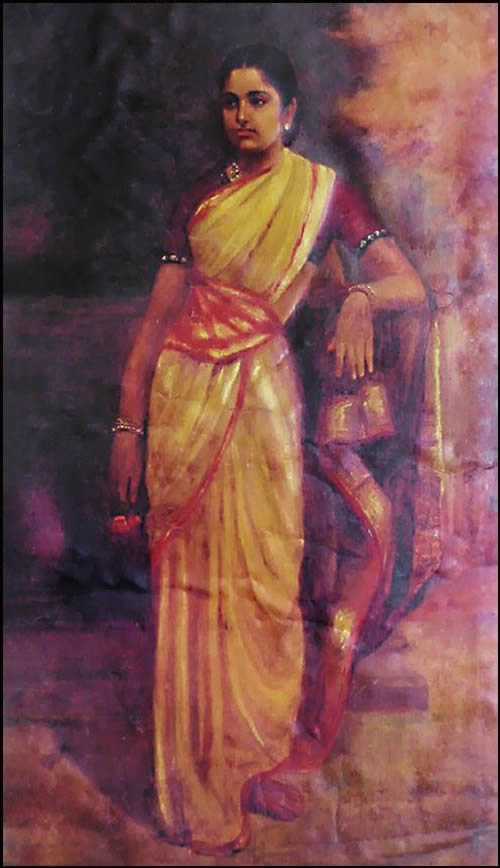 Yasodha and Krishna by Raja Ravi Varma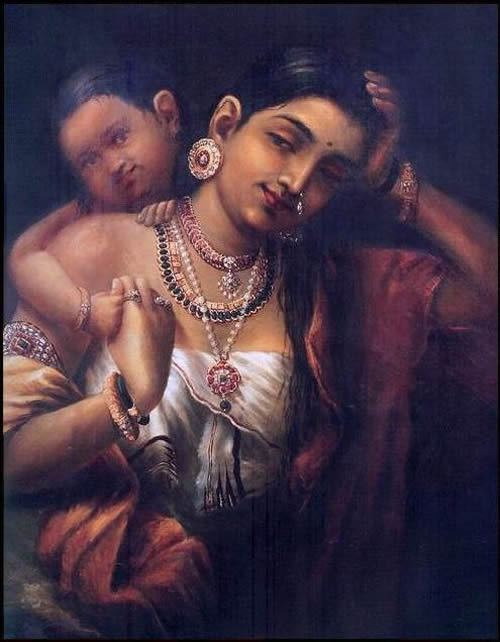 Nala Damayanti by Raja Ravi Varma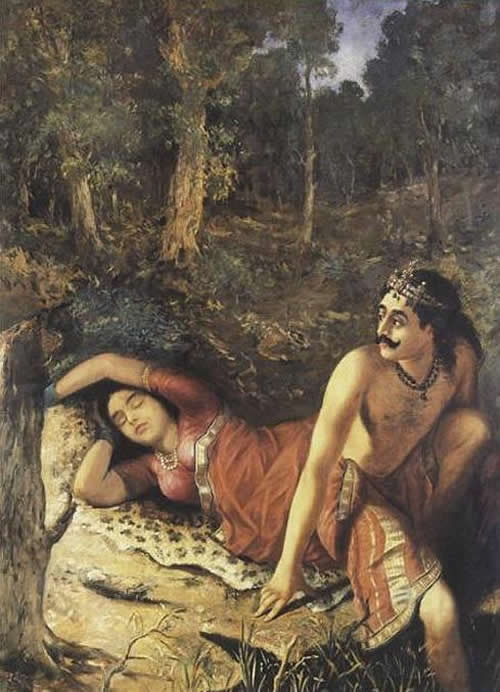 Rambha and Shukra by Raja Ravi Varma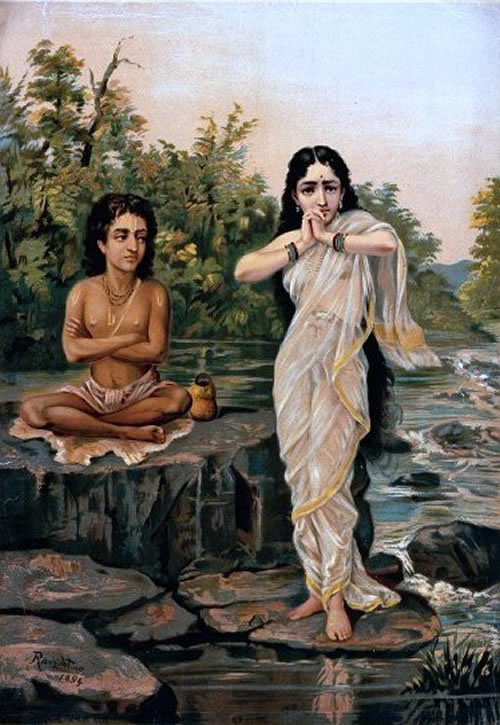 Ravana Sita Jathayu by Raja Ravi Varma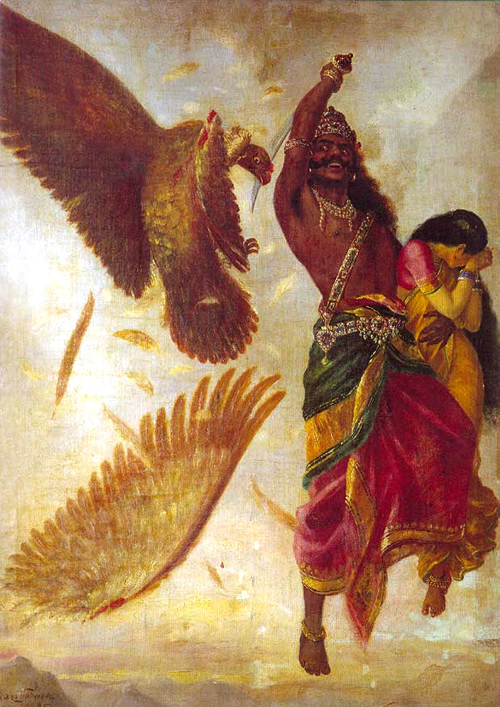 Draupadi and Simhika by Raja Ravi Varma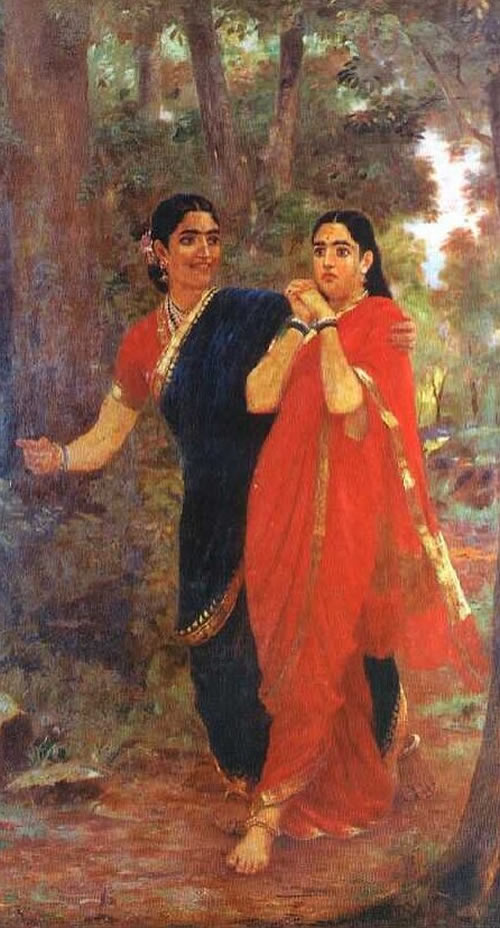 Shakuntala and friends by Raja Ravi Varma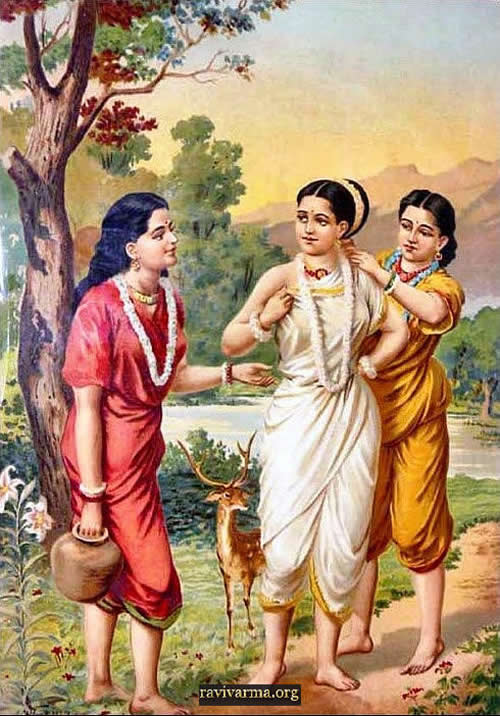 Victory of Meghanada by Raja Ravi Varma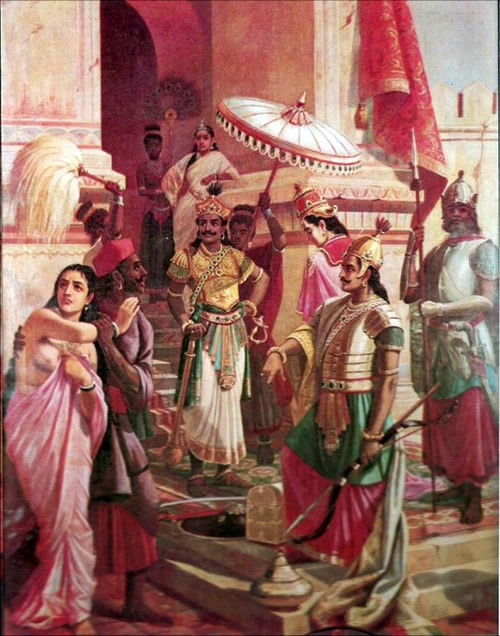 Portrait of a Lady by Raja Ravi Varma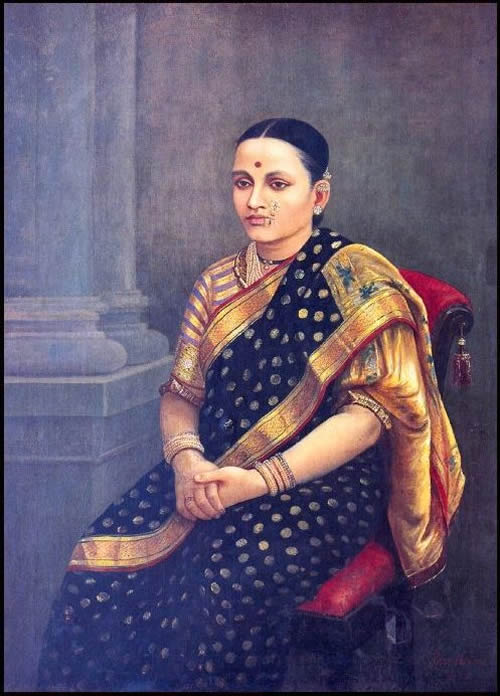 Goddess Lakshmi by Raja Ravi Varma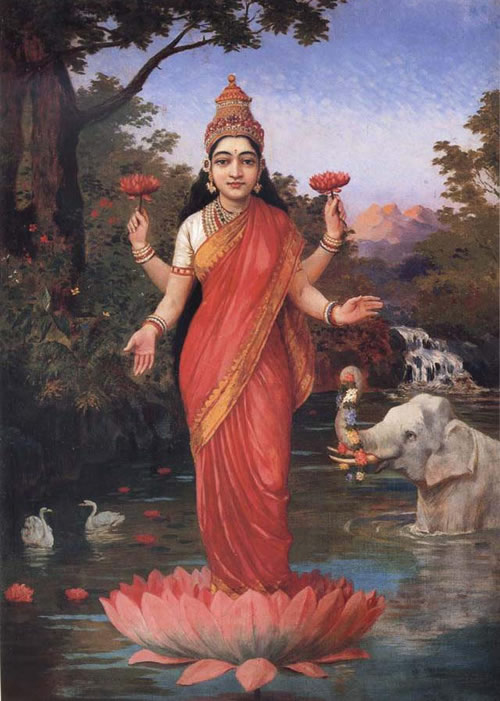 Raja and Rani of Kurupamby Raja Ravi Varma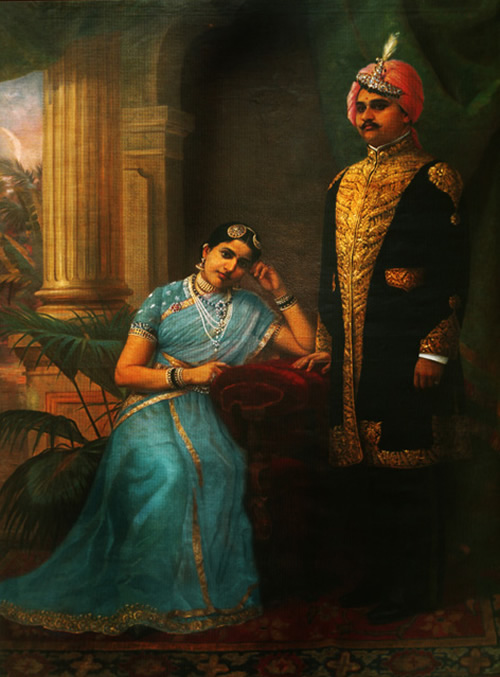 Rai Pannalal Mehta by Raja Ravi Varma
You can find more details about Raja Ravi Varma: