The Dolomites are definitely one of the most scenic mountain areas in the World.
Lots of different ranges, both easy and hard to reach locations, it's such an amazing playground for photographers. Every season looks amazing, but in this gallery, I'm focusing on summer images (June to September). What I'm showing you today is a small selection of years of wanderings in the Dolomites. I hope you enjoy!
The Dolomites are a mountain range located in northeastern Italy. They form a part of the Southern Limestone Alps and extend from the River Adige in the west to the Piave Valley in the east. The northern and southern borders are defined by the Puster Valley and the Sugana Valley. The Dolomites are nearly equally shared between the provinces of Belluno, South Tyrol and Trentino.
You can find Bruno Pisani on the web:
The majestic Cinque Torri during a rainy day. July 2018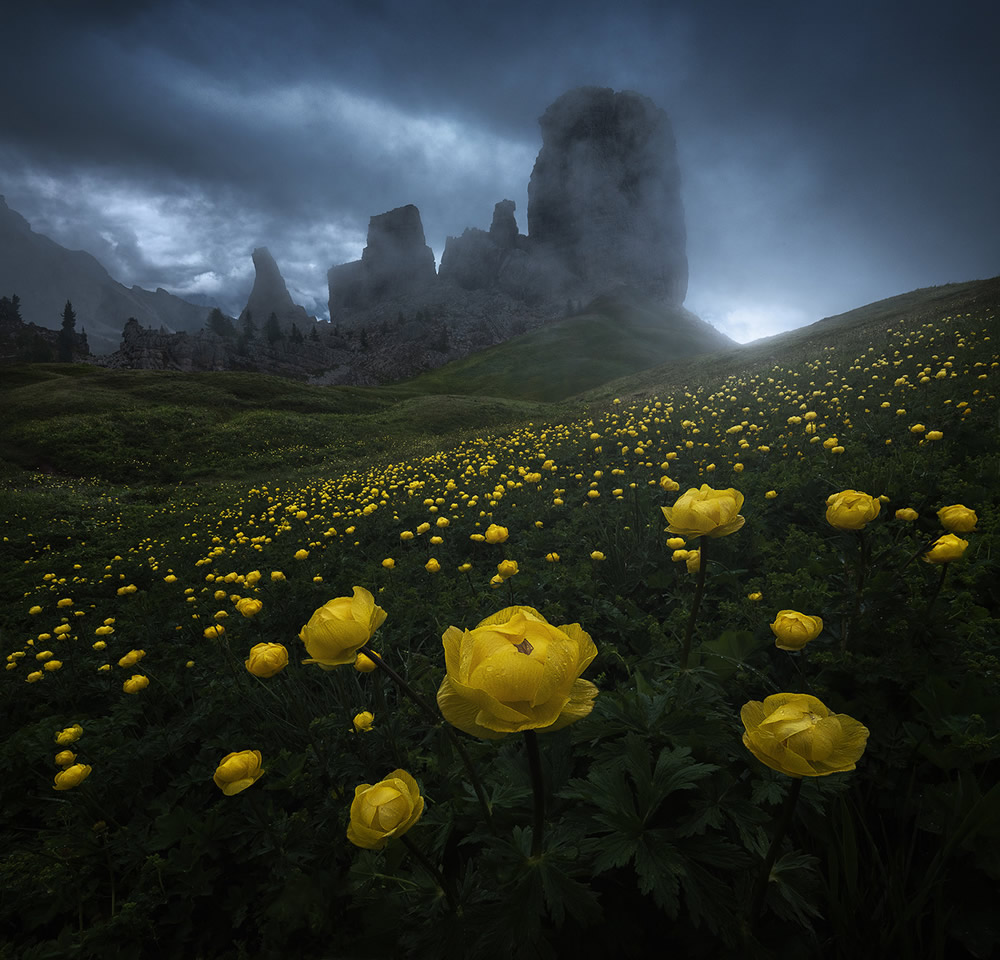 A very special location. Blue hour mood while a storm was approaching in the distance. July 2019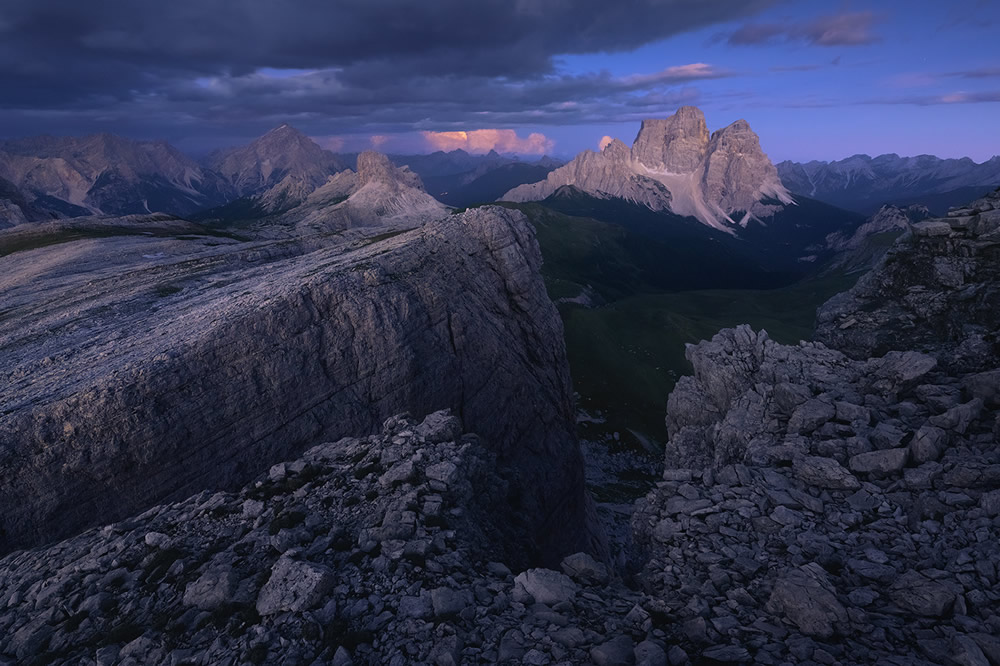 Beautiful morning light breaks through the clouds. July 2018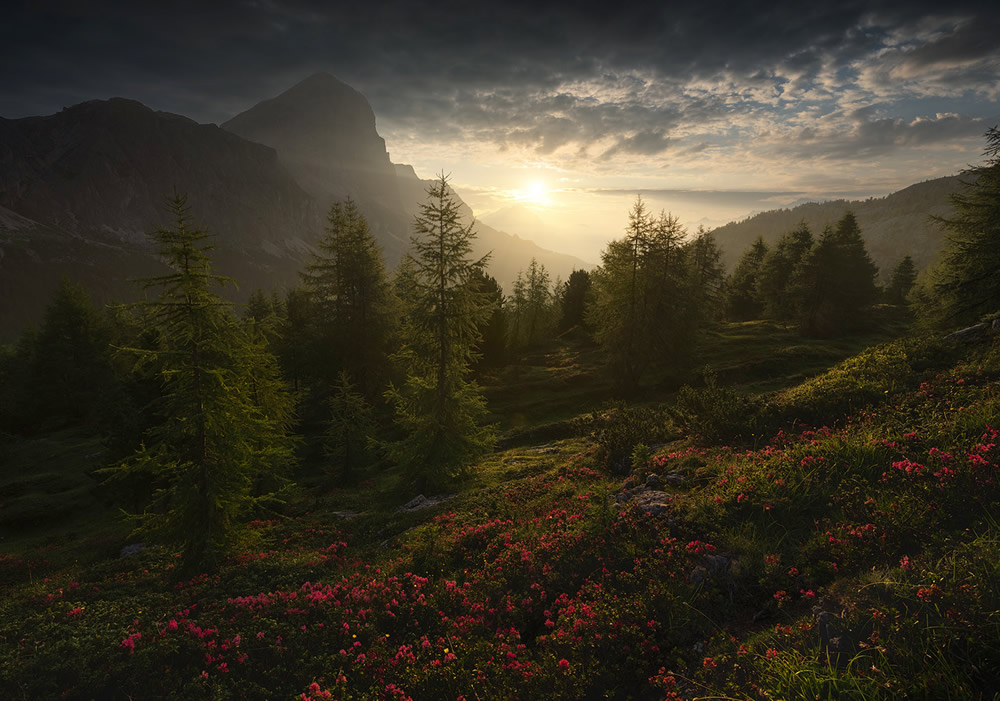 Blue Hour clearing after a sunset stuck in the fog. August 2019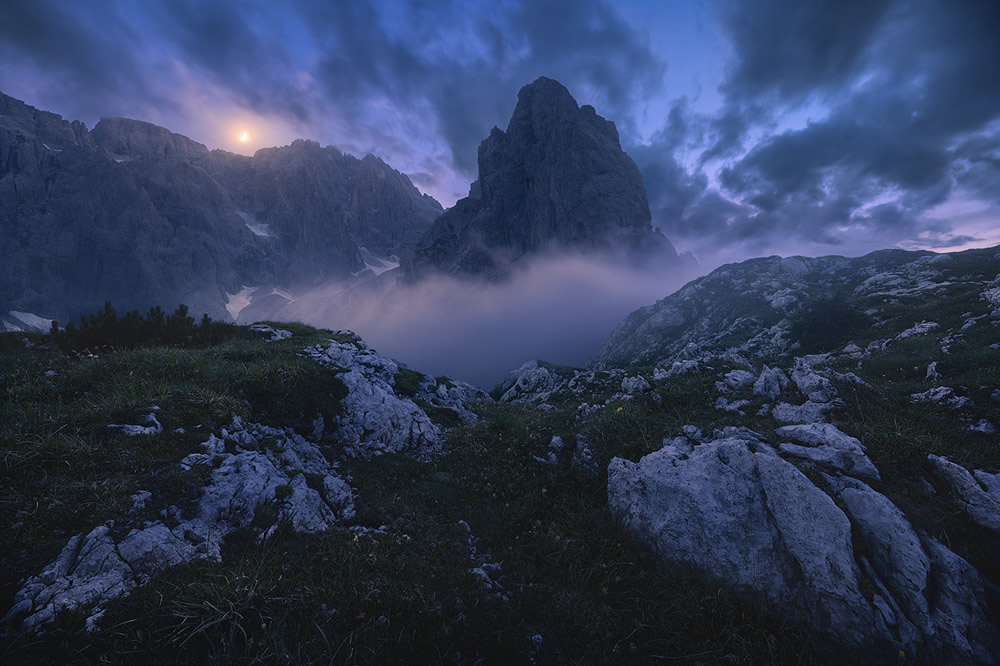 An amazing light hitting a very famous location, Passo Giau, taken from a different perspective. August 2019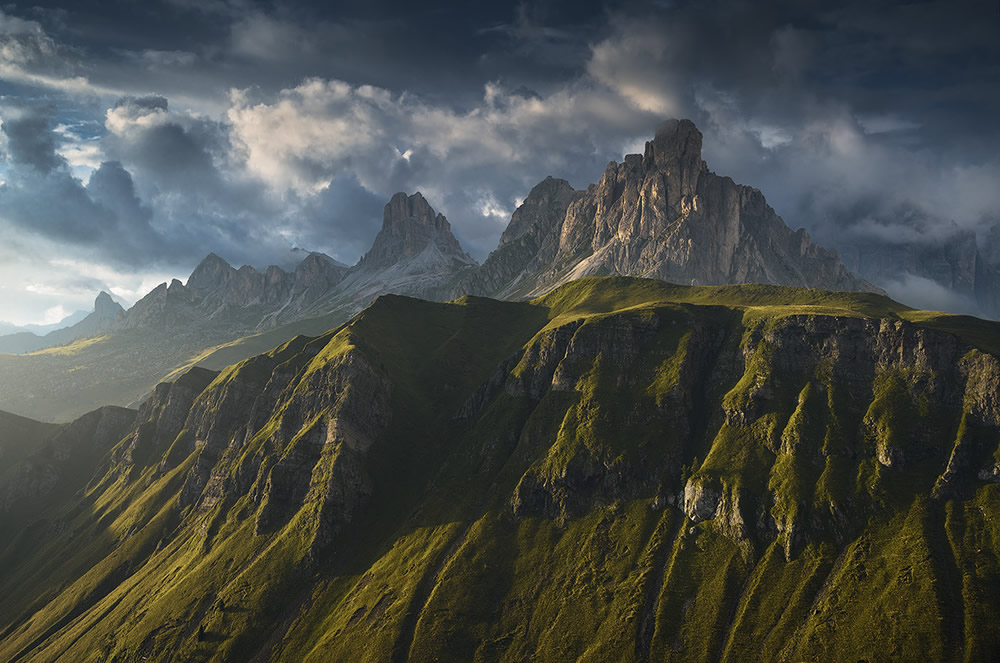 The famous Drei Zinnen with a special dark mood. July 2017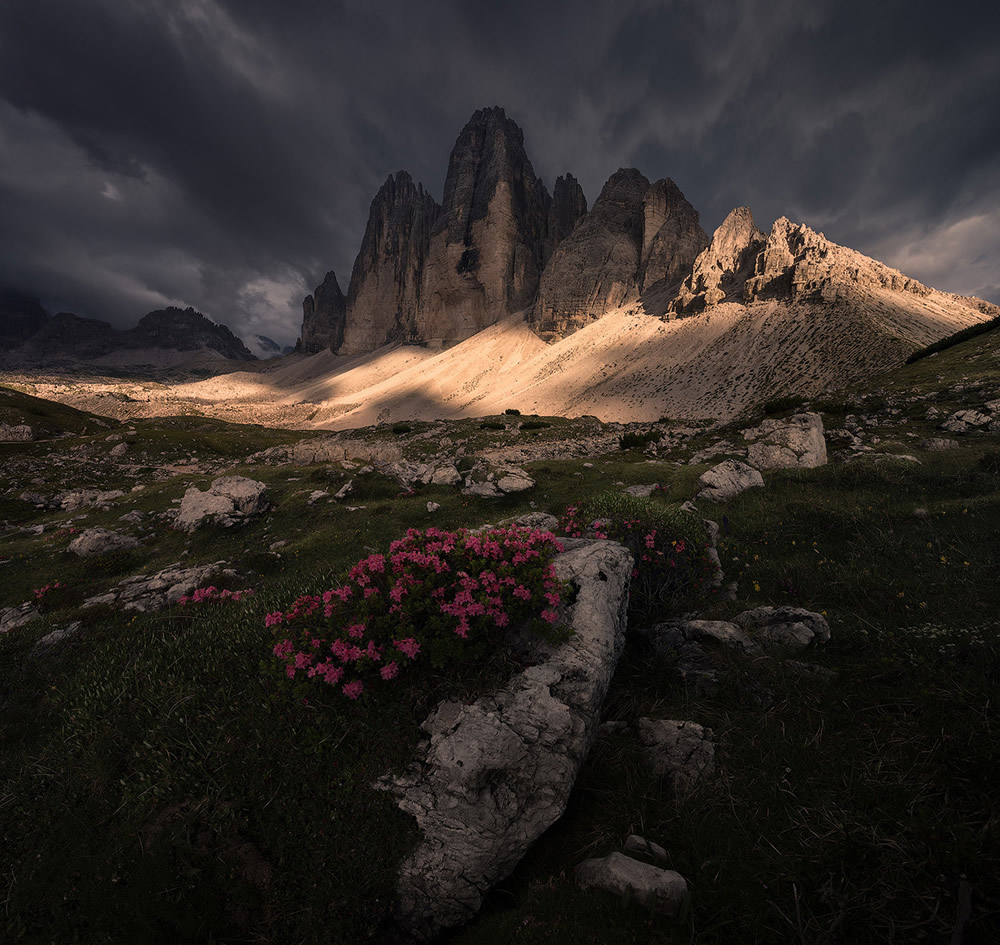 Nice morning light hits the beautiful South-Tyrolean meadows. June 2018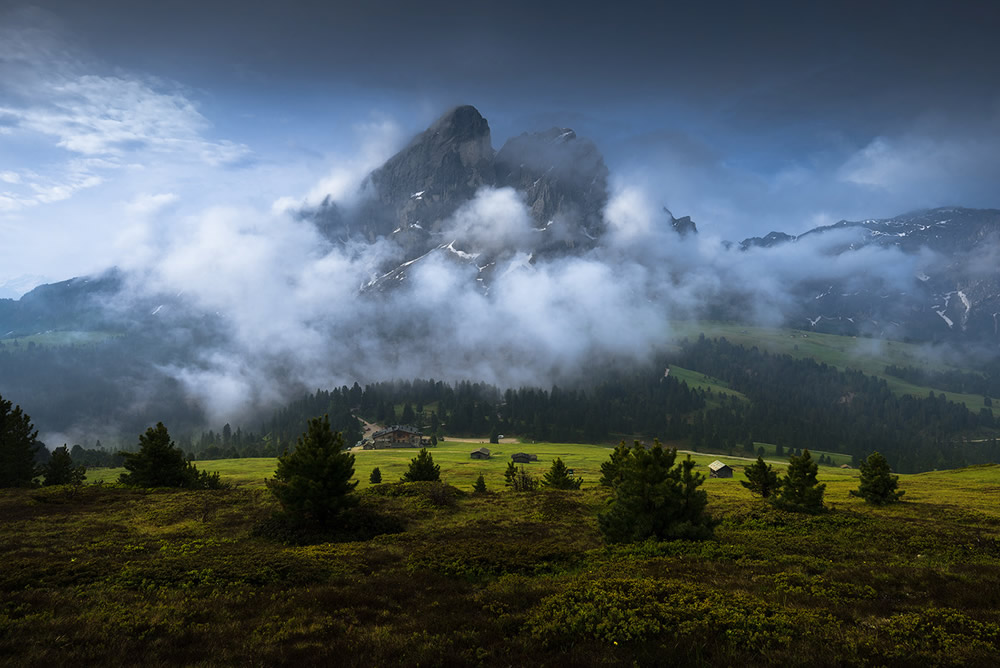 Photo Credits: Photographs by Bruno Pisani and used with permission.