Here are the 25 winning photos of The British Wildlife Photography Awards 2023. This year the overall winner goes to Charlie Page for his photo titled called "A Look to the Future".
Charlie Page's winning photo shows a red fox walking through a woodland cut down to make way for an industrial site. "I knew this area was frequented by foxes, and I wanted to take an image with the industrial backdrop to show the devastation caused to this local woodland that the fox calls home," says Page. "I hope that wildlife photographers aren't faced with similar scenes in years to come."
"The talented photographers in this year's competition have given us an exception window into Britain's nature," says Will Nicholls, Director of BWPA. "It's an important reminder of the wildlife and wild spaces that still remain in the UK and are in need of our care and protection."
Scroll down and inspire yourself. Click on the full gallery link to view complete set of photographs.
You can find more info about British Wildlife Photography Awards:
#1 Overall Winner: "A Look to the Future" by Charlie Page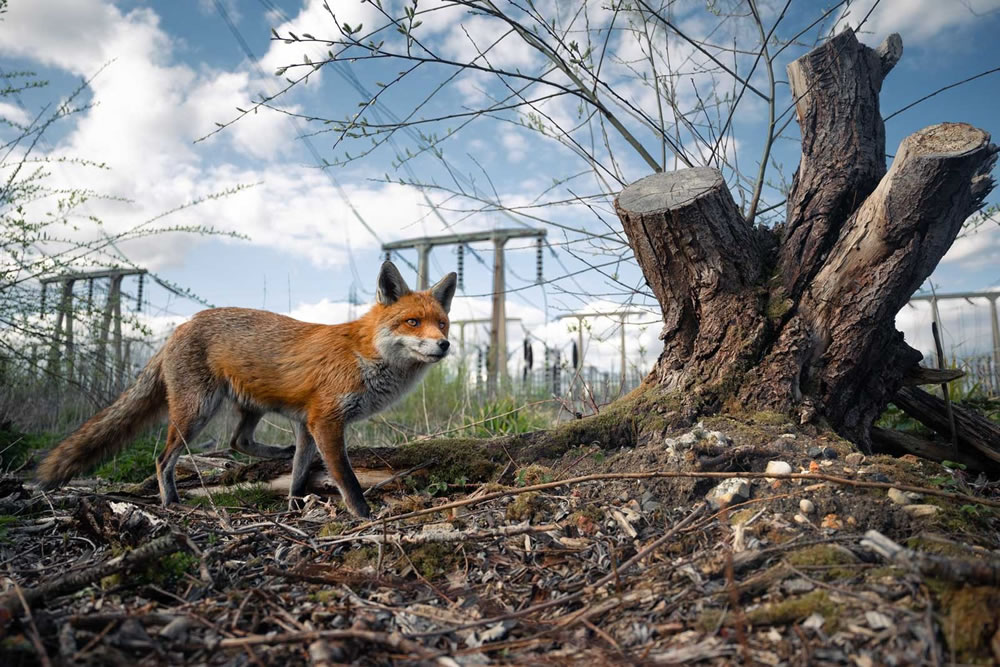 Red fox. Lee Valley Park – I knew this area was reliable for foxes, and I wanted a shot with the industrial backdrop. One day when setting up my camera with a remote shutter release, a fox approached from my left. Hesitant about what to do, I stayed still, and surprisingly the fox stopped right in my frame. I took the shot but was confused why it had come so close. In hindsight, this encounter probably tells the story more than the photo itself. Wildlife has become used to us encroaching on them. I think the felled tree and longing look on the fox's face portray this tragedy perfectly. I hope that all wildlife photography doesn't look like this in years to come.
#2 Animal Behaviour: Winner – "Hitching a Lift" by James Roddie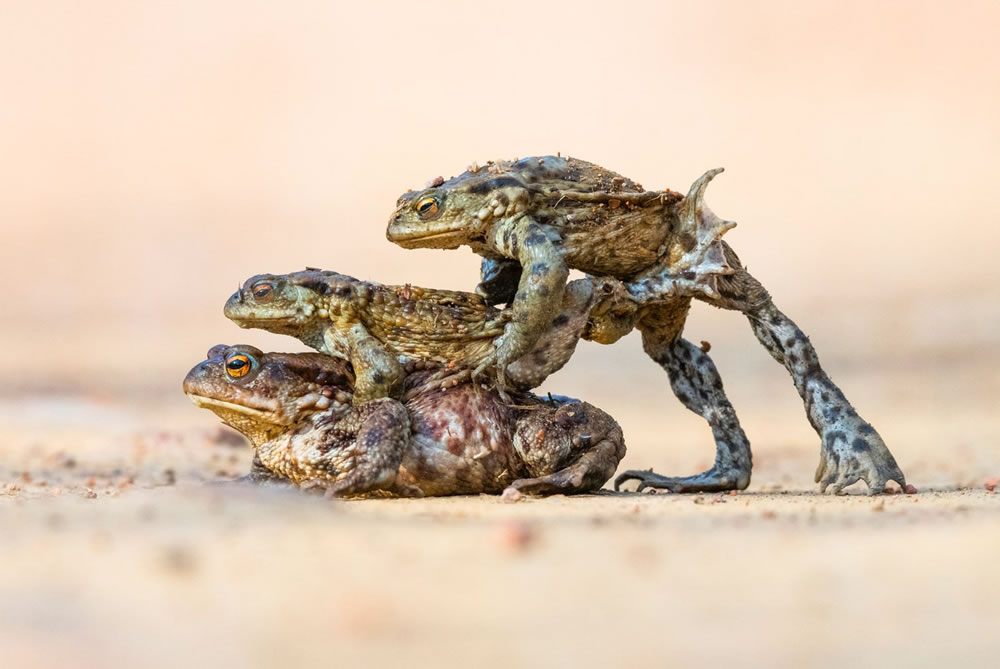 #3 Animal Behaviour: Runner-up – "Pike Courtship" by Robert Cuss
#4 Animal Portraits: Winner – "Sleeping With Dandelions" by Lewis Newman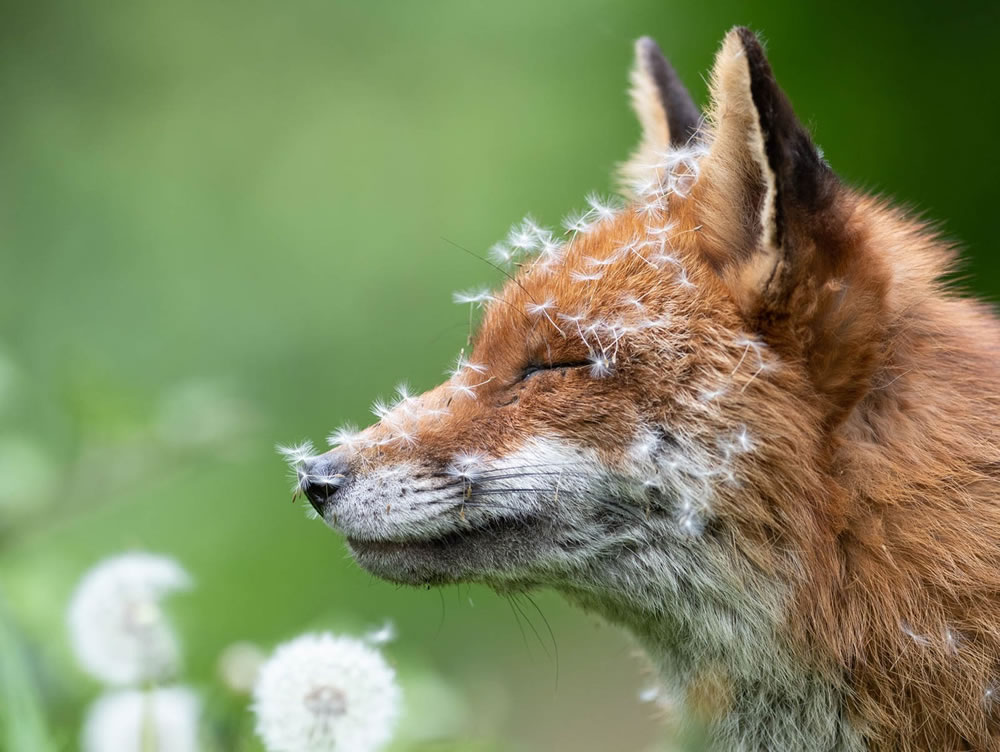 #5 Animal Portraits: Runner-up – "Willughby's Leafcutter Bee" by Ed Phillips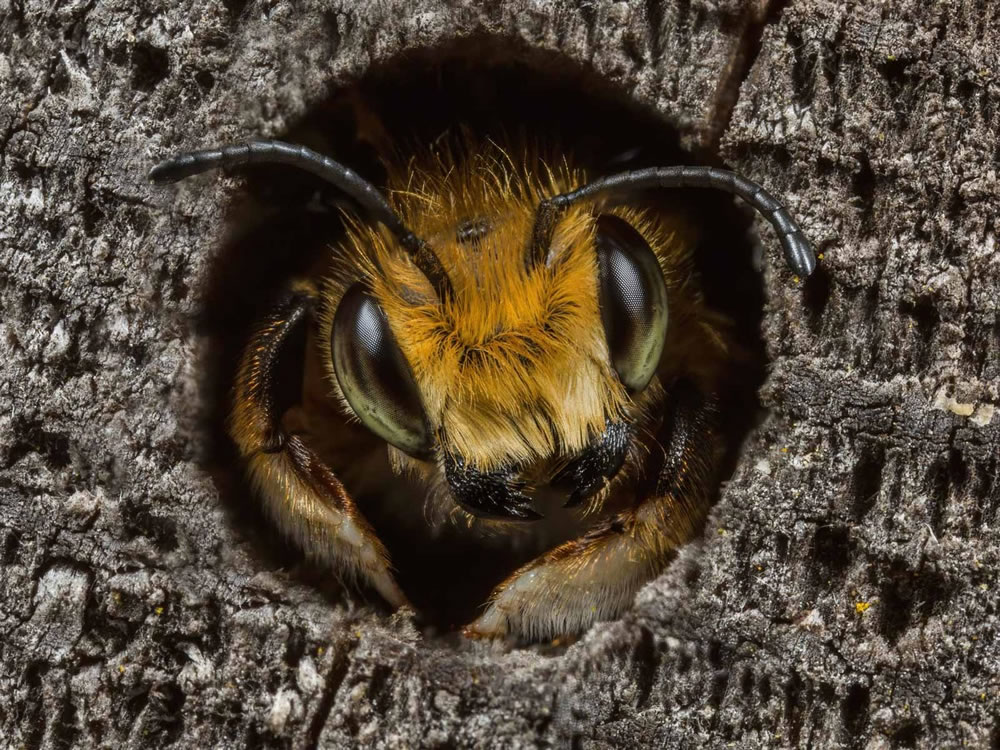 #6 Botanical Britain: Winner – "A Poet's Lunch" by Matt Doogue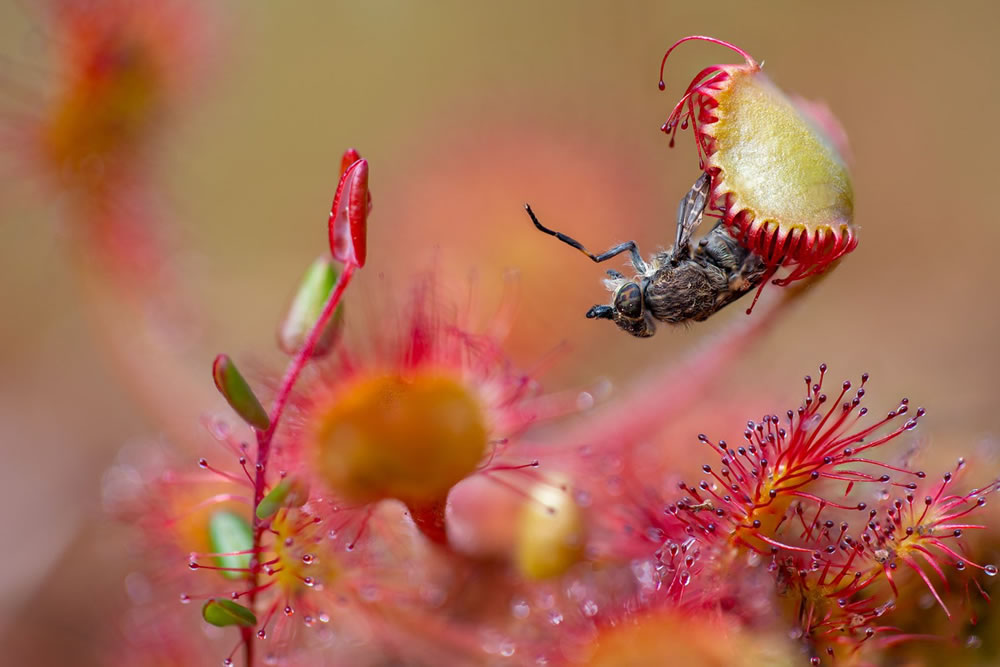 #7 Botanical Britain: Runner-up – "Snow Globe" by Geraint Radford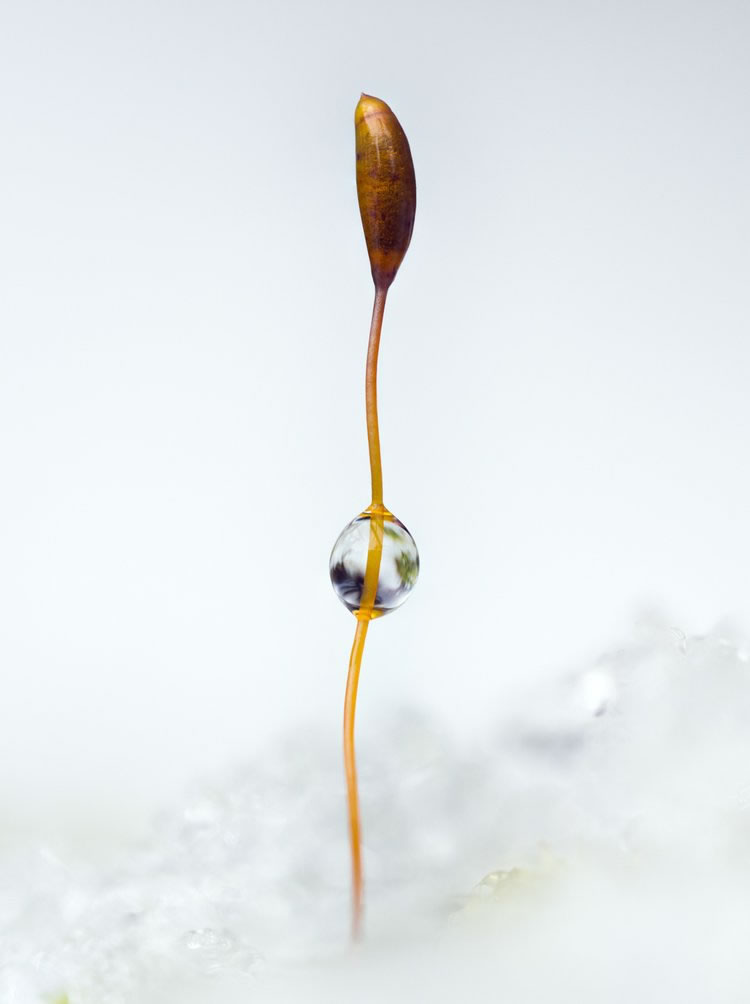 #8 Black & White: Winner – "Great Mell Fell" by Matthew Turner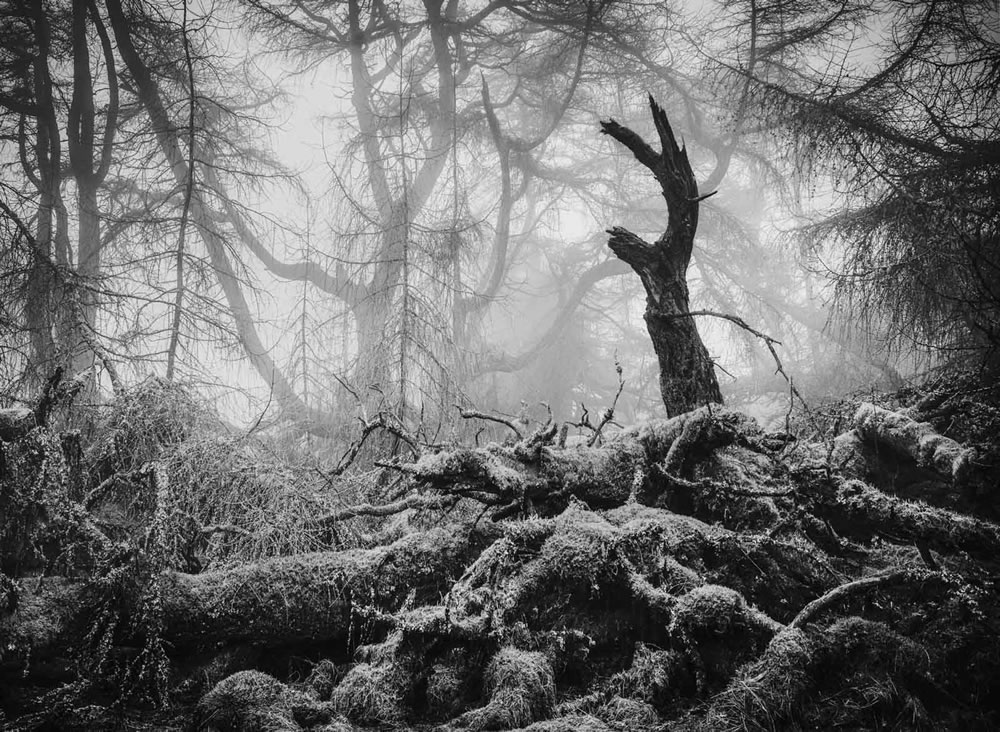 #9 Black & White: Runner-up – "Soaring" by Paula Cooper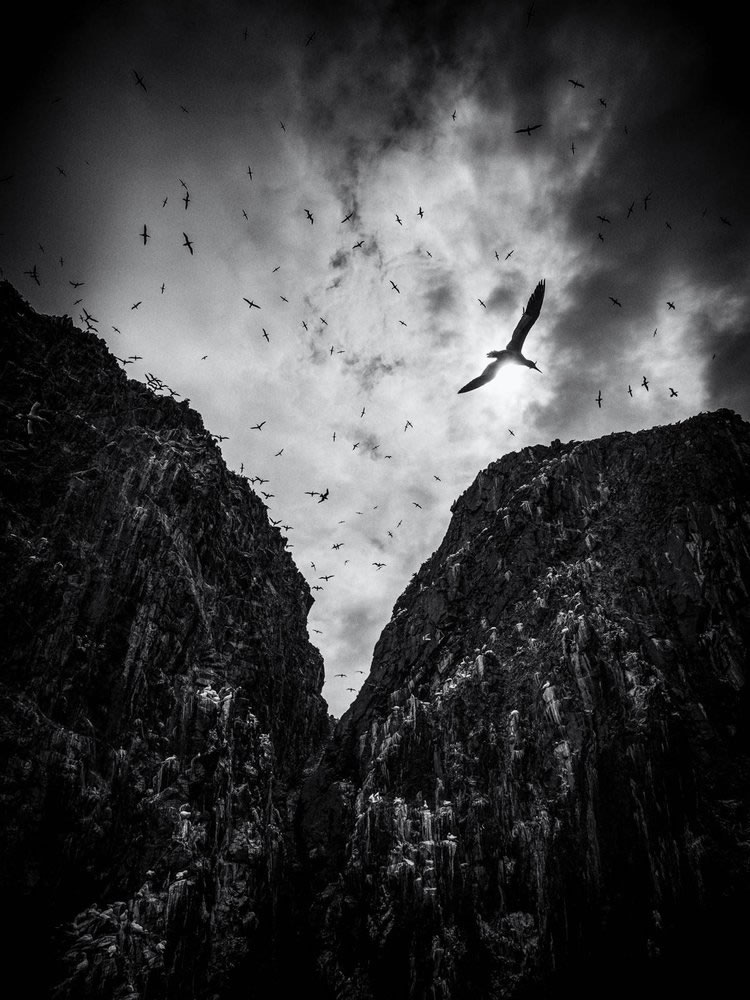 #10 Coast & Marine: Winner – "Welcome to the Zoo(plankton)" by Henley Spiers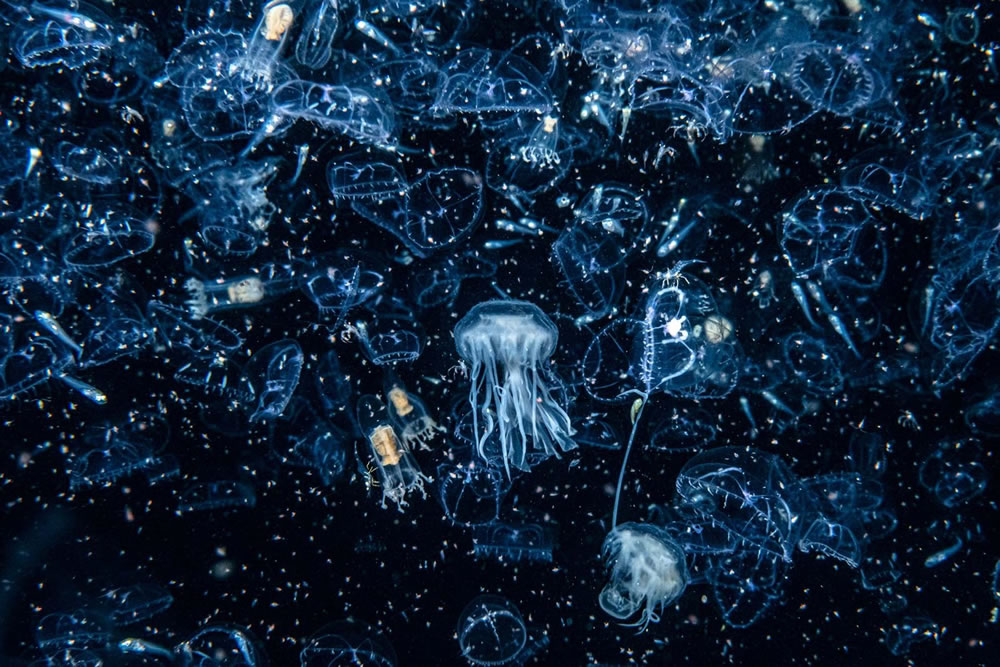 #11 Coast & Marine: Runner-up – "Alien Bobtail" by Kirsty Andrews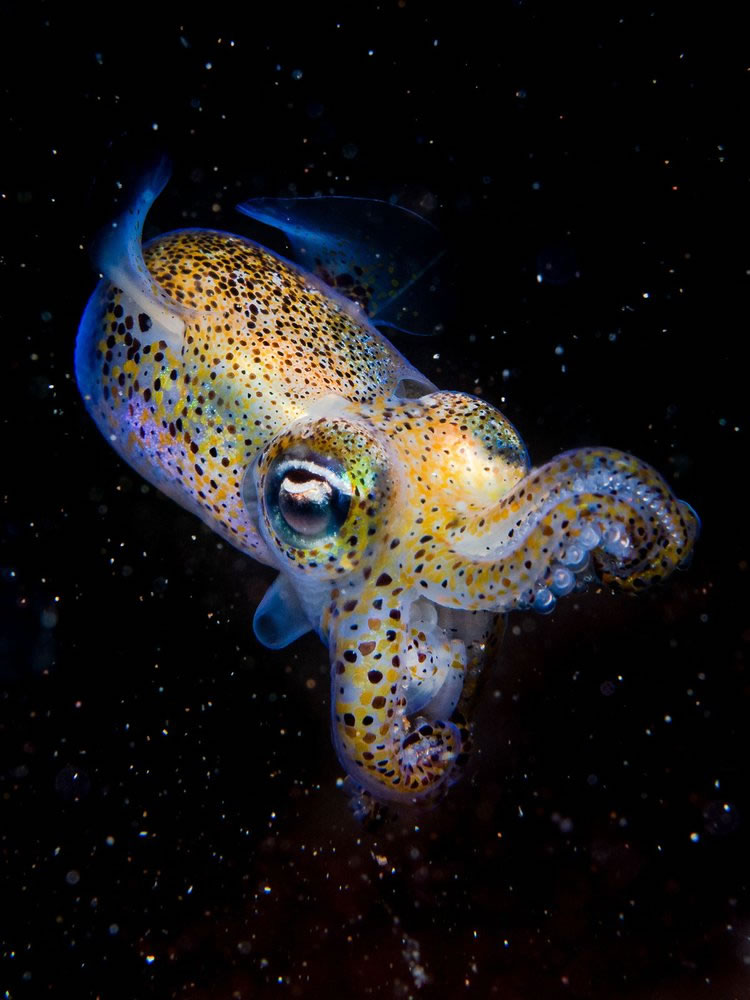 #12 Habitat: Winner – "Stag by the Loch Side" by Neil McIntyre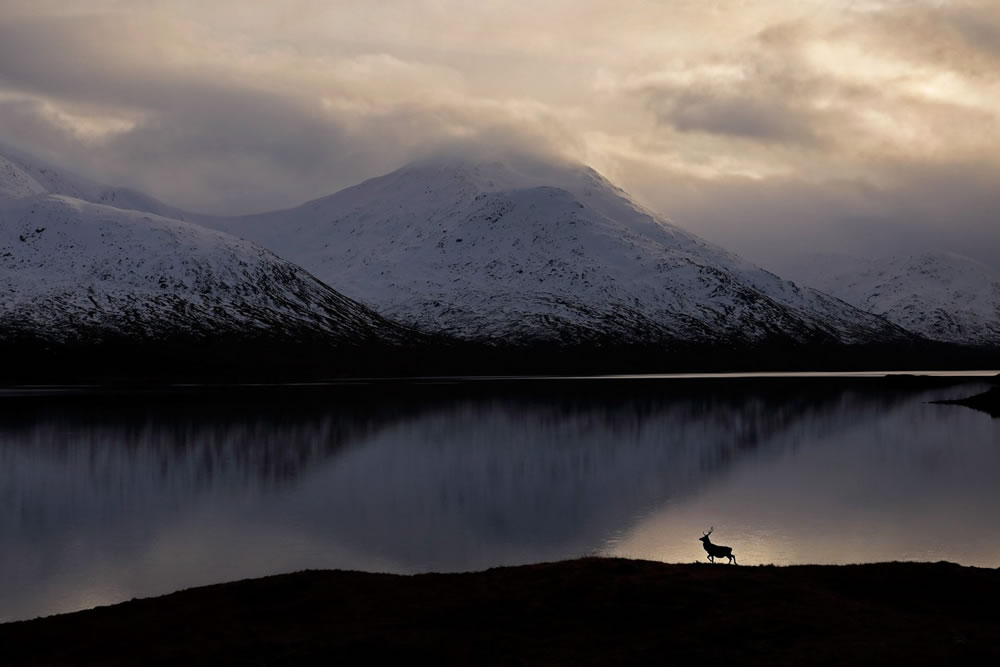 #13 Habitat: Runner-up – "Looking at You" by Peter Bartholomew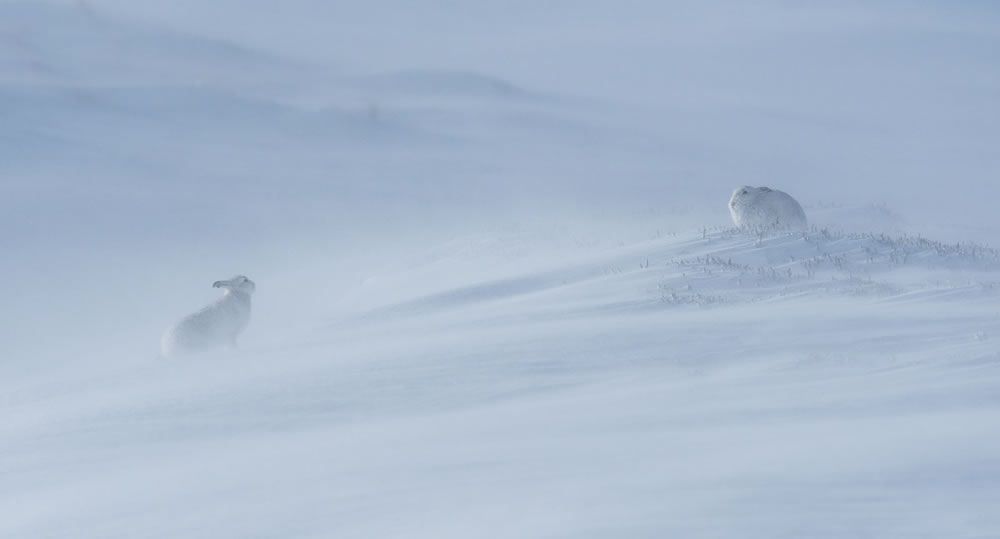 #14 Hidden Britain: Winner – "Honey Bee Flight Trail" by John Waters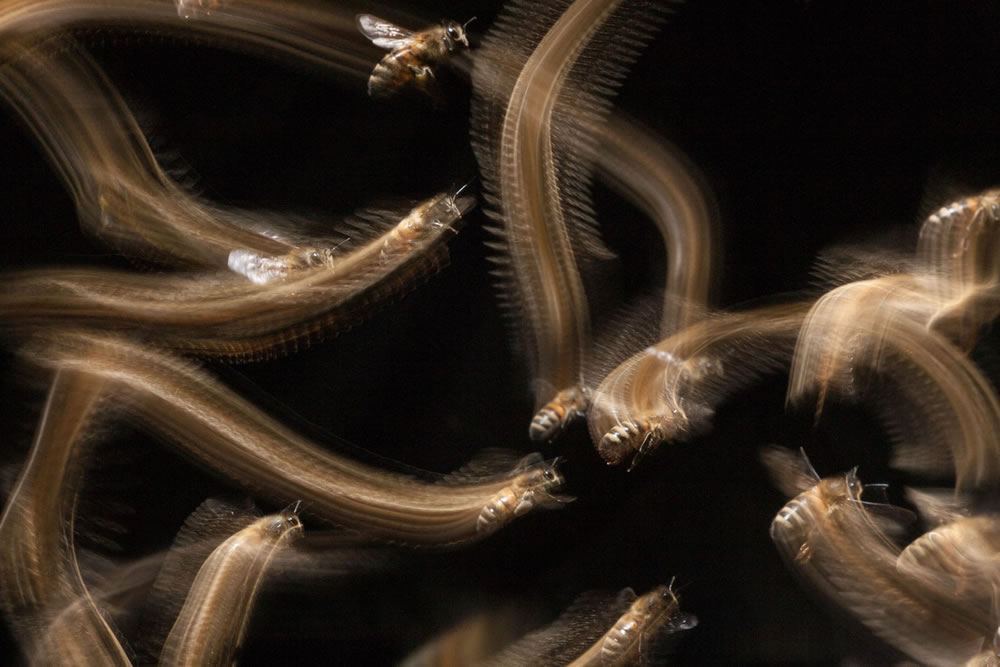 #15 Hidden Britain: Runner-up – "Metallic Jumping Spider in Moss" by Will Atkins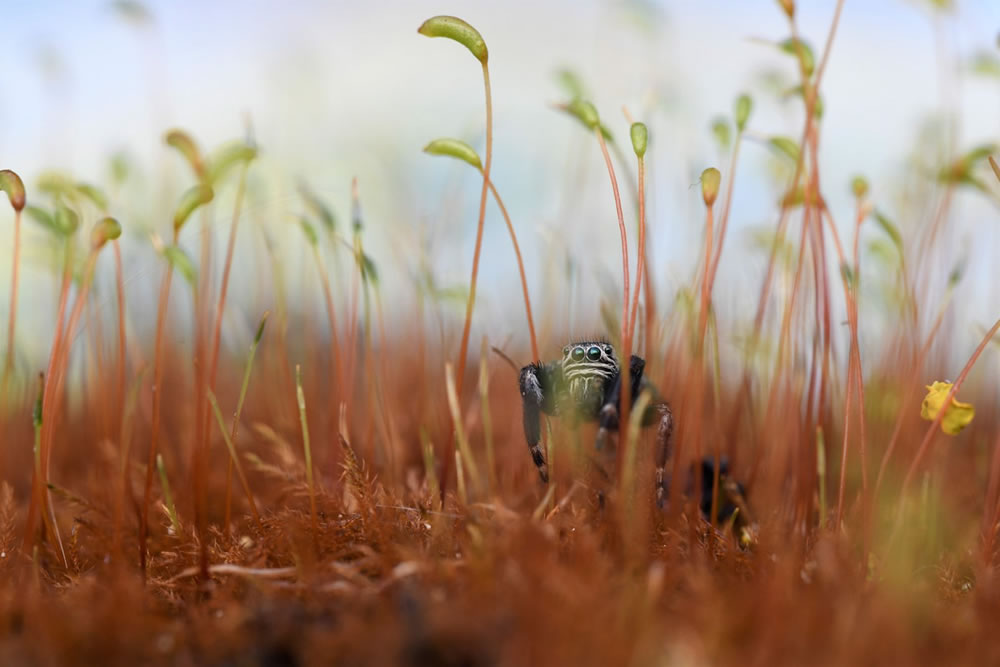 #16 Urban Wildlife: Winner – "A Look to the Future" by Charlie Page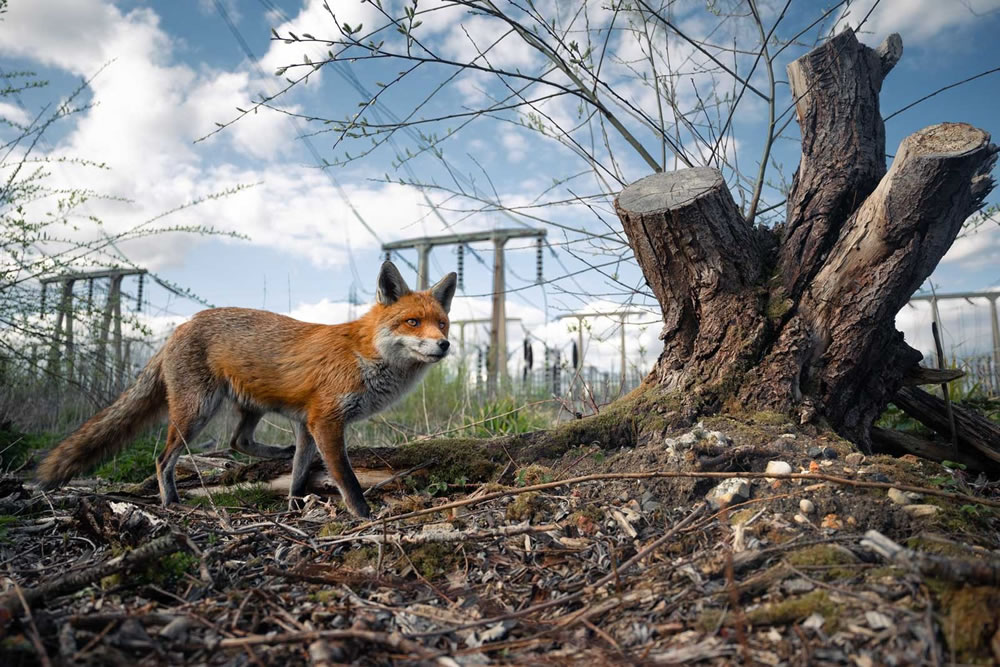 #17 Urban Wildlife: Runner-up – "Helter Skelter" by Matthew Cattell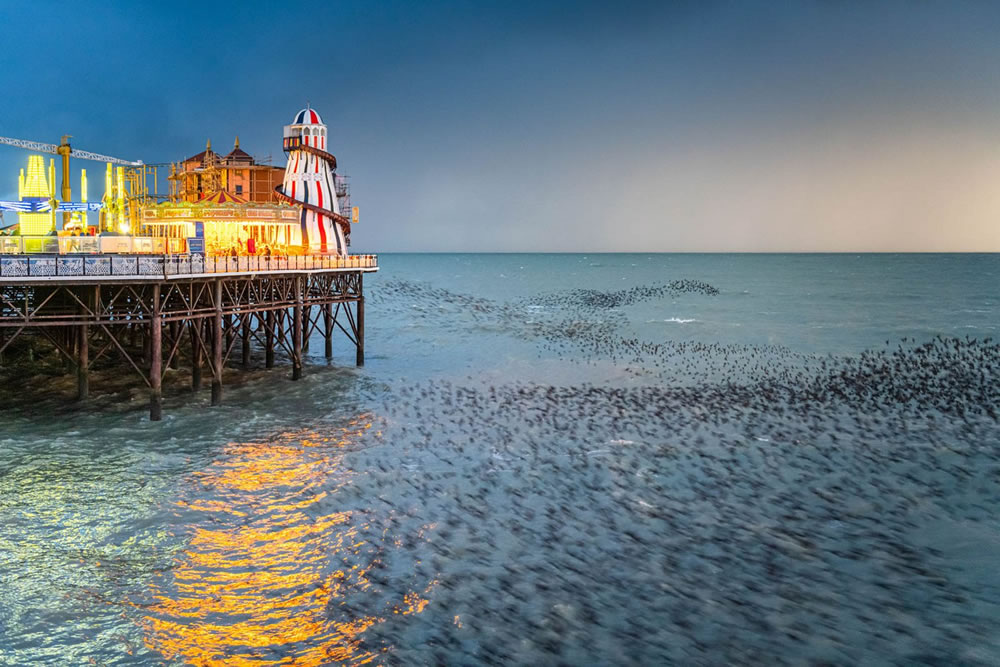 #18 Wild Woods: Winner – "Mystical Forest" by Philip Selby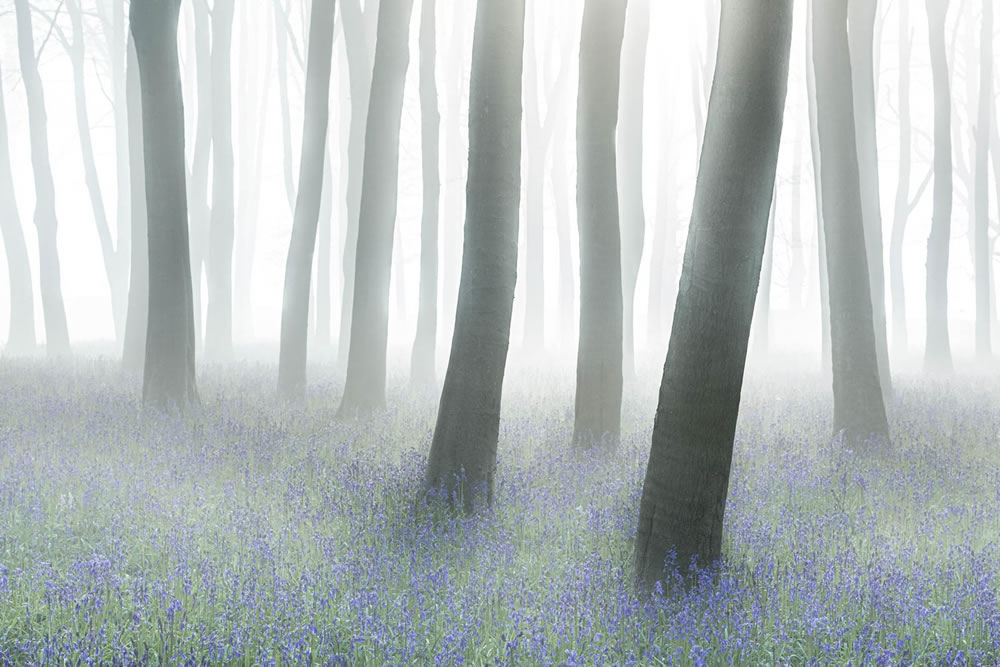 #19 Wild Woods: Runner-up – "Forest Dawn" by Graham Niven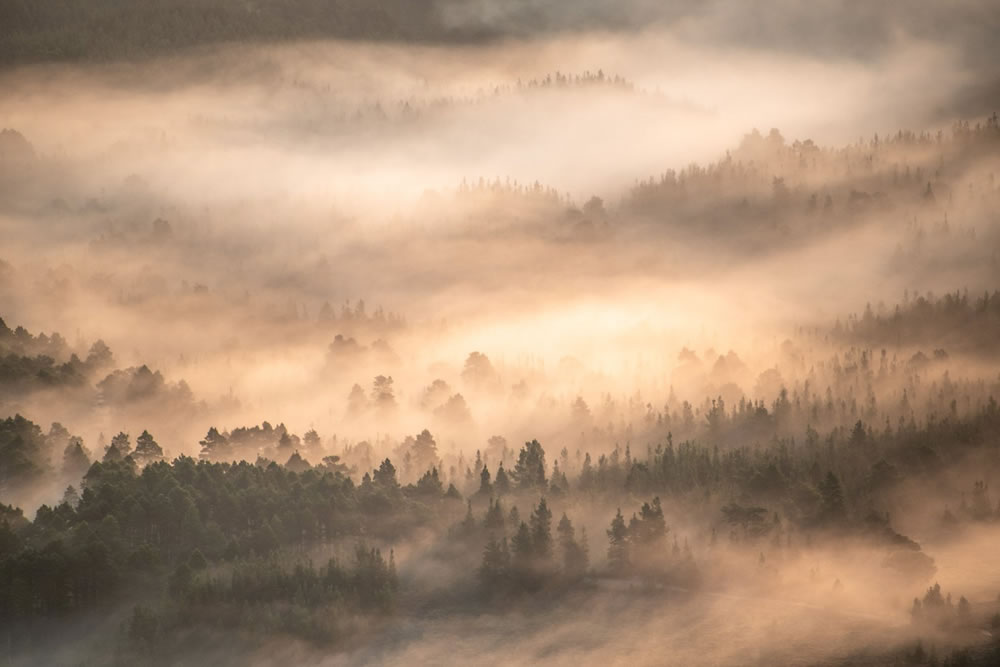 #20 British Seasons: Winner – "A Year in the Life of a Pair of Great Crested Grebes" by Robin Lowry
#21 Documentary Series: Winner – "RSPCA Mallydams Wood Wildlife Rehabilitation Centre" by Emma Jacobs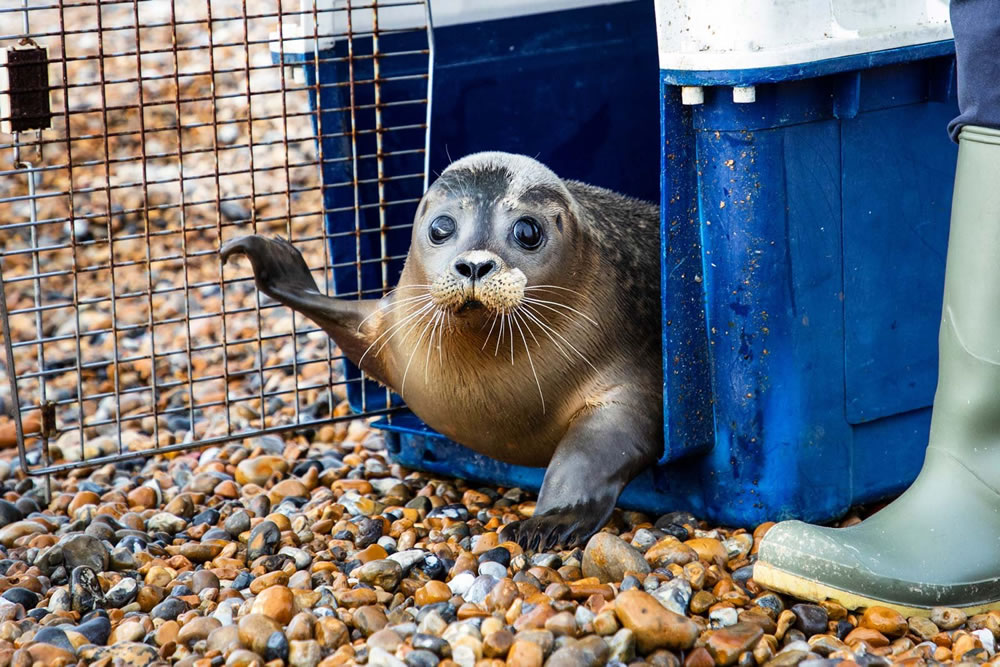 #22 RSPB Young British Wildlife Photographer of the Year: "Branching Out " by Billy Evans-Freke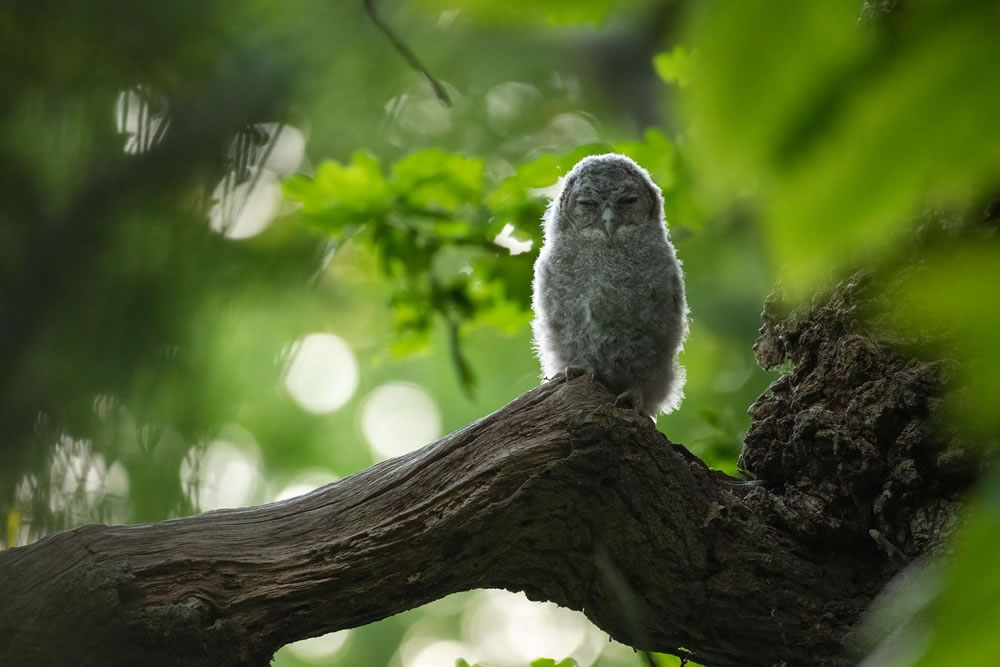 Tawny owl. East Sussex, England – I was sitting outside when I heard some blackbirds going mental in the woodland next to my house. I went in to have a look, as I knew that meant there was a tawny owl out and about. Whilst searching for this elusive owl, however, I heard a high-pitched squeak. My heart leapt into action as I knew that this meant that somewhere nearby was a tawny owlet! After ten minutes or so, I had got closer to the owlet but still hadn't spotted it. Then I suddenly caught a white ball of fluff in the corner of my eye. I manoeuvred myself into a better position so that I had a nicer background and started taking shots.
#23 RSPB 15-17 Years: Runner-up – "Double Vision" by Maddison Foreman
#24 RSPB 12-14 Years: Winner – "What's Over There?" by Felix Walker-Nix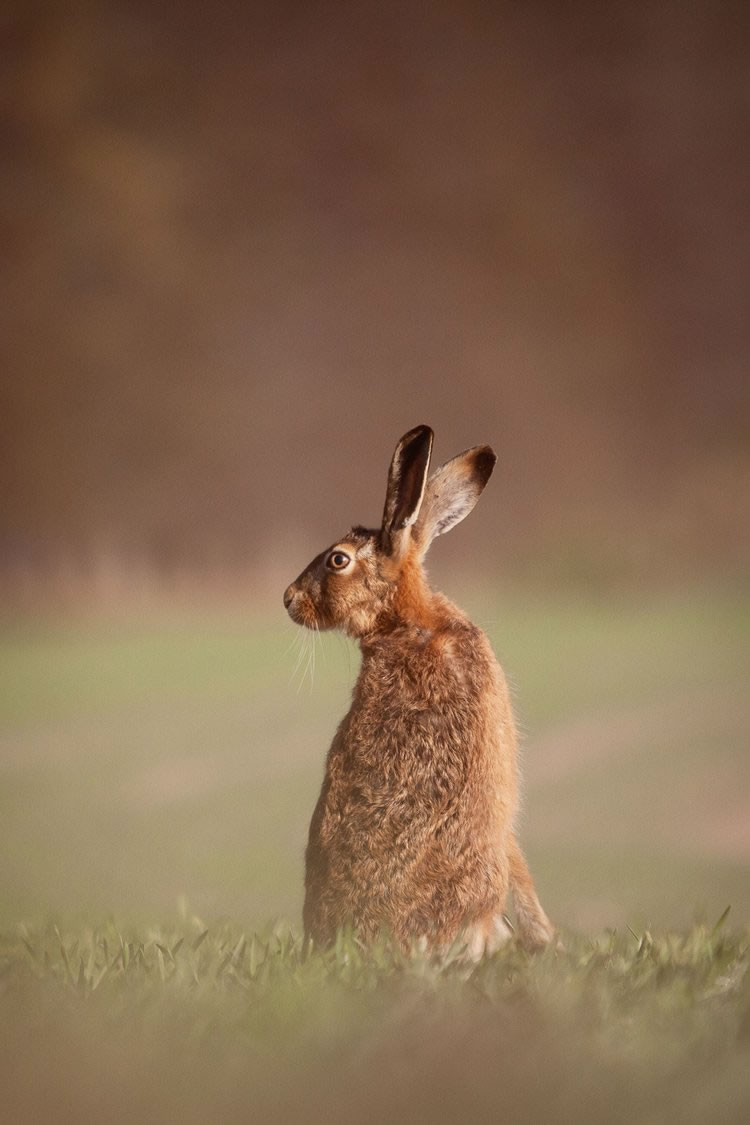 #25 RSPB 12-14 Years: Runner-up – "Water Droplets" by Joel Osborn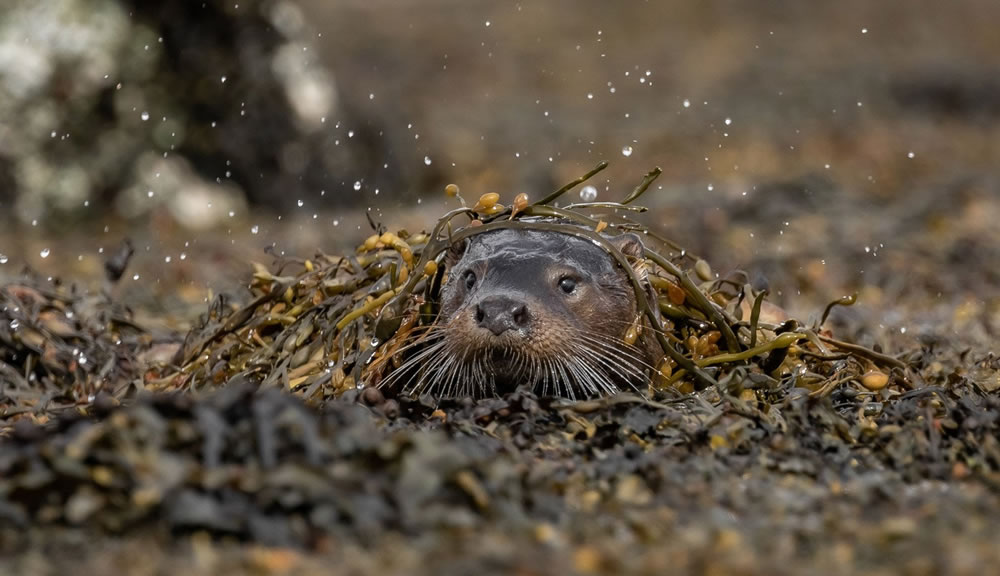 ---
Related Articles: