My name is Karol Nienartowicz and I am a professional landscape photographer. I live in Krakow, Poland, and usually take pictures of sunrises and sunsets, so I would put my tent in the beautiful scenery and wait for a nice shot.
This year I decided to see fall in the Alps in France, Switzerland and Italy. I have visited many mountain ranges to see the Matterhorn, Mont Blanc, Dolomites and many other amazing places in the Alps. Scroll down and see the result of my search.
You can find Karol Nienartowicz on the web:
#1 Santa Maddalena, Dolomites, Italy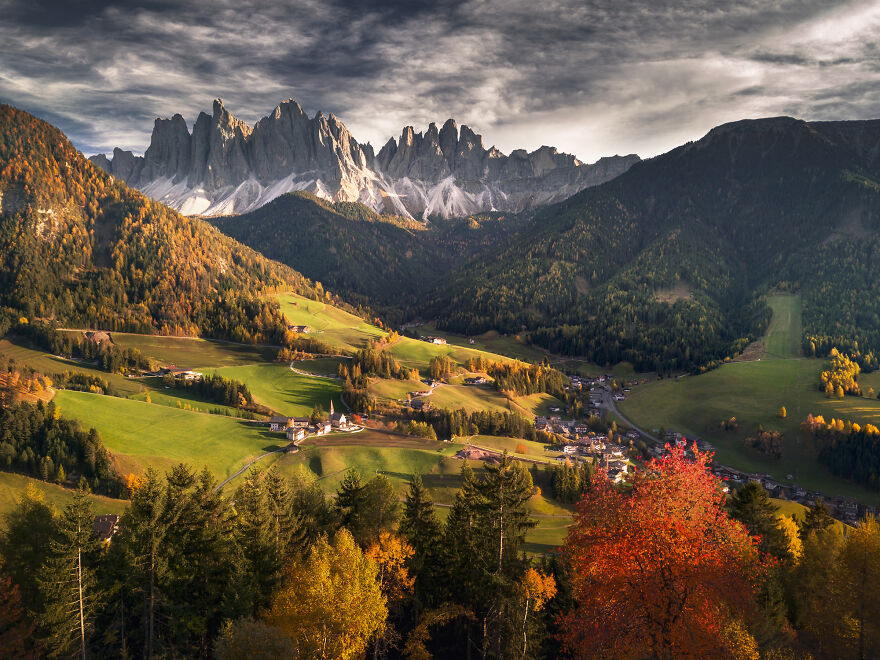 #2 Lago Di Braies, Dolomites, Italy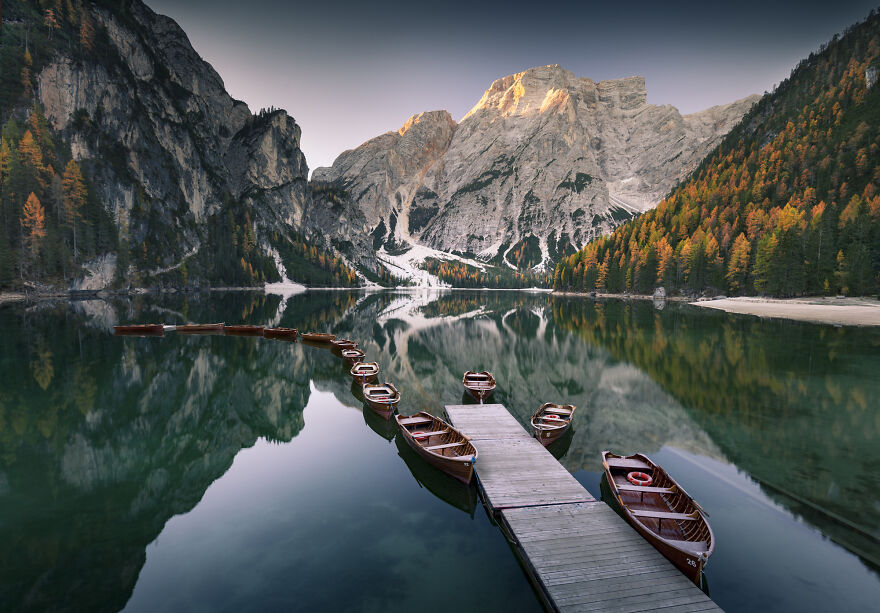 I have been photographing for 19 years now. I like all places with mountains. I travel to countries where mountains dominate the landscape. In the last 10 years, I have visited 45 countries on 4 continents. South America is my dream destination (I was there a few years ago in Patagonia). The Andes are probably the most beautiful mountain range in the world. I would like to visit Peru, Argentina, Chile and Bolivia again. I also like the landscape of the United States – there is probably everything a photographer could want in this country.
#3 Hallstatt, Austria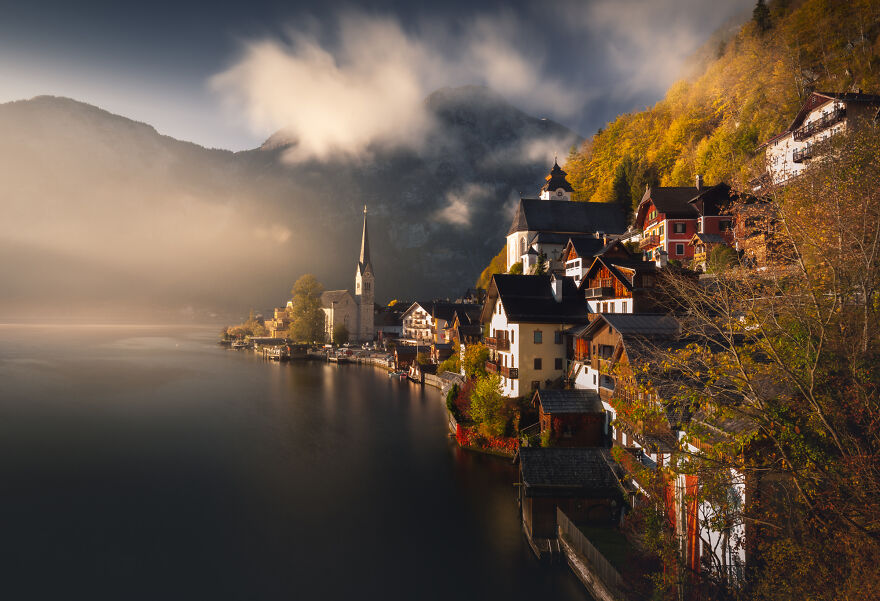 #4 Matterhorn, Switzerland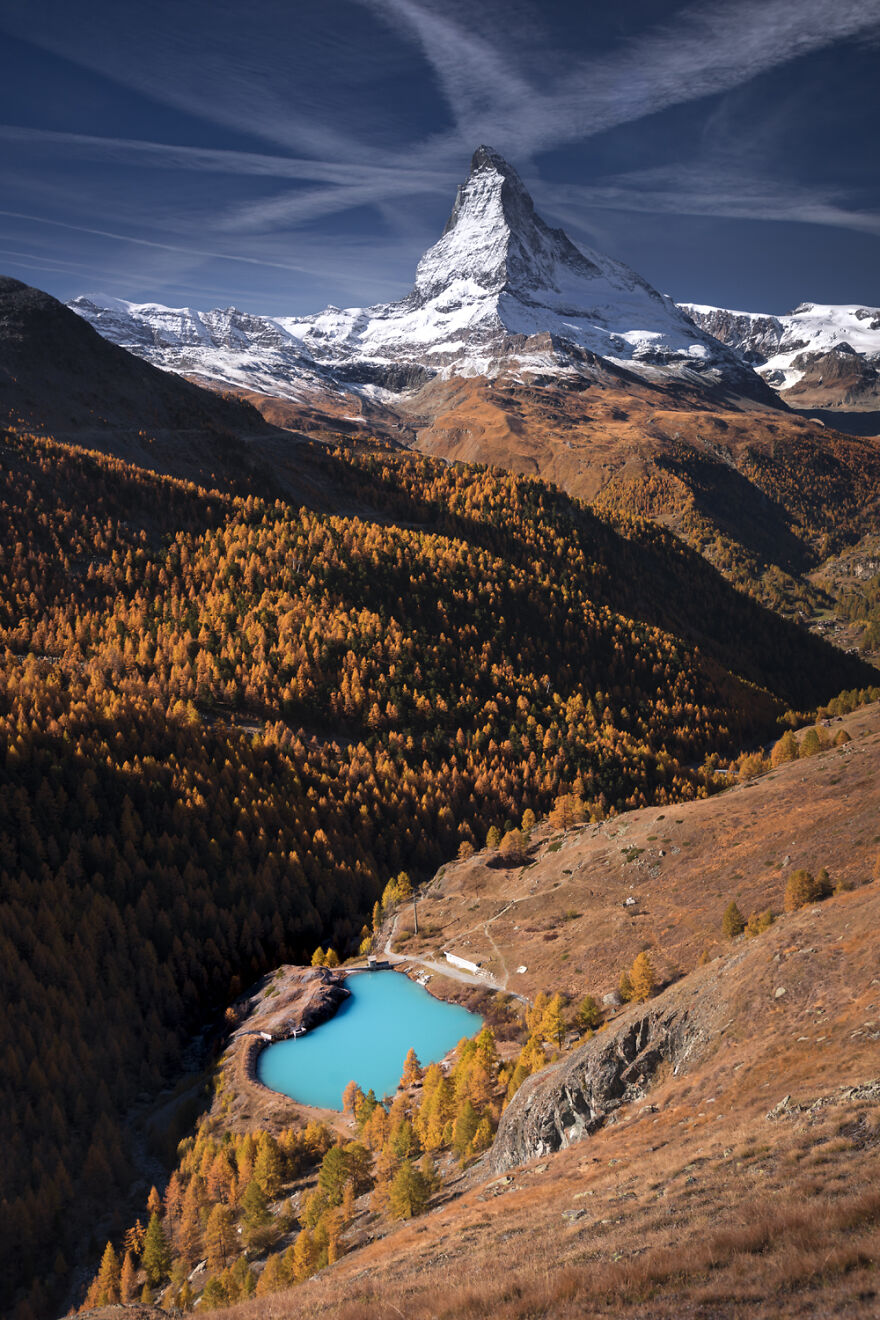 I am a painter by education (I graduated with awards from the faculty of painting). For many years I worked as a painter and animator. I was one of the animators at "Loving Vincent" and painted a dozen scenes that you can see in the movie!
At some point, however, I had to decide whether to be a photographer or a painter. Both professions were difficult to reconcile with time. Photography gave me more fun and money, so I chose photography.
#5 Needles, France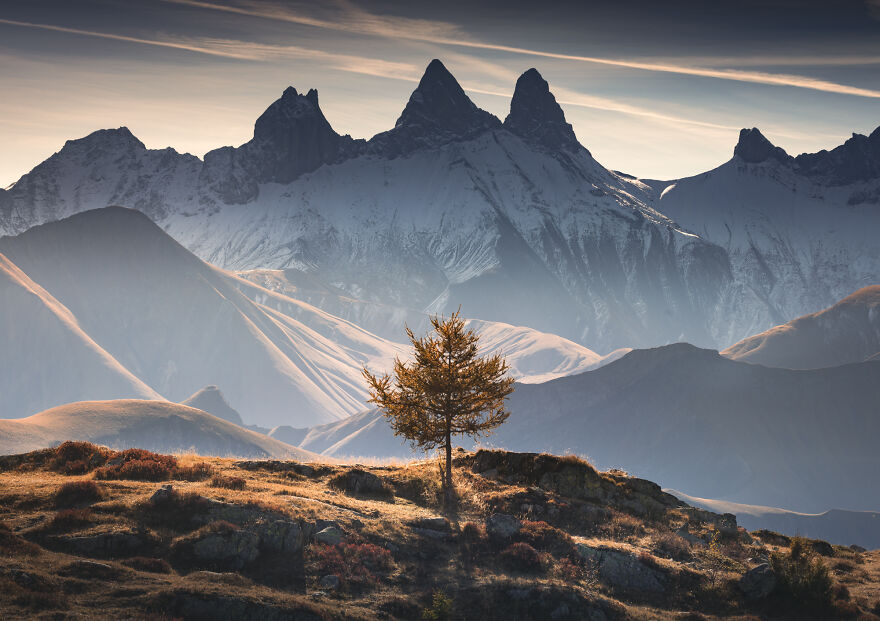 #6 Tre Cime, Dolomites, Italy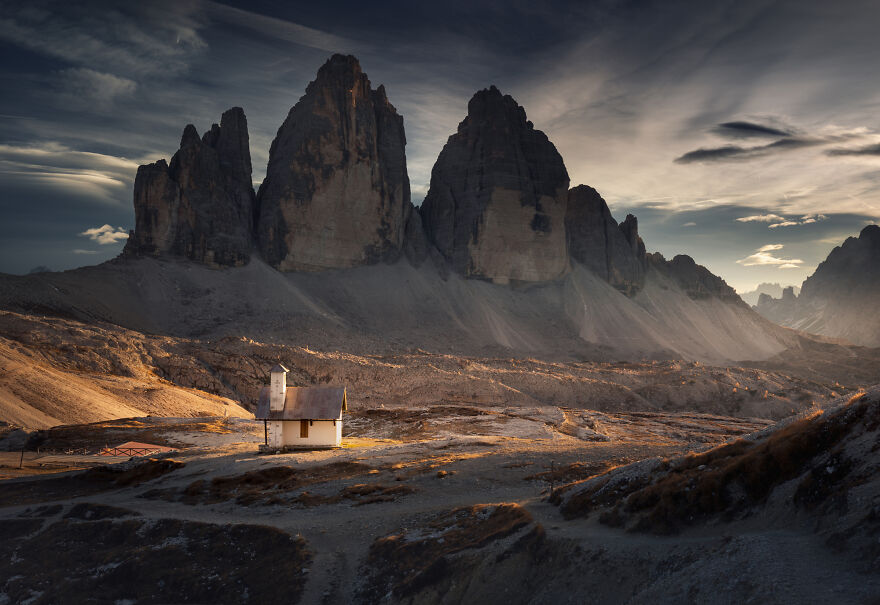 #7 Matterhorn, Switzerland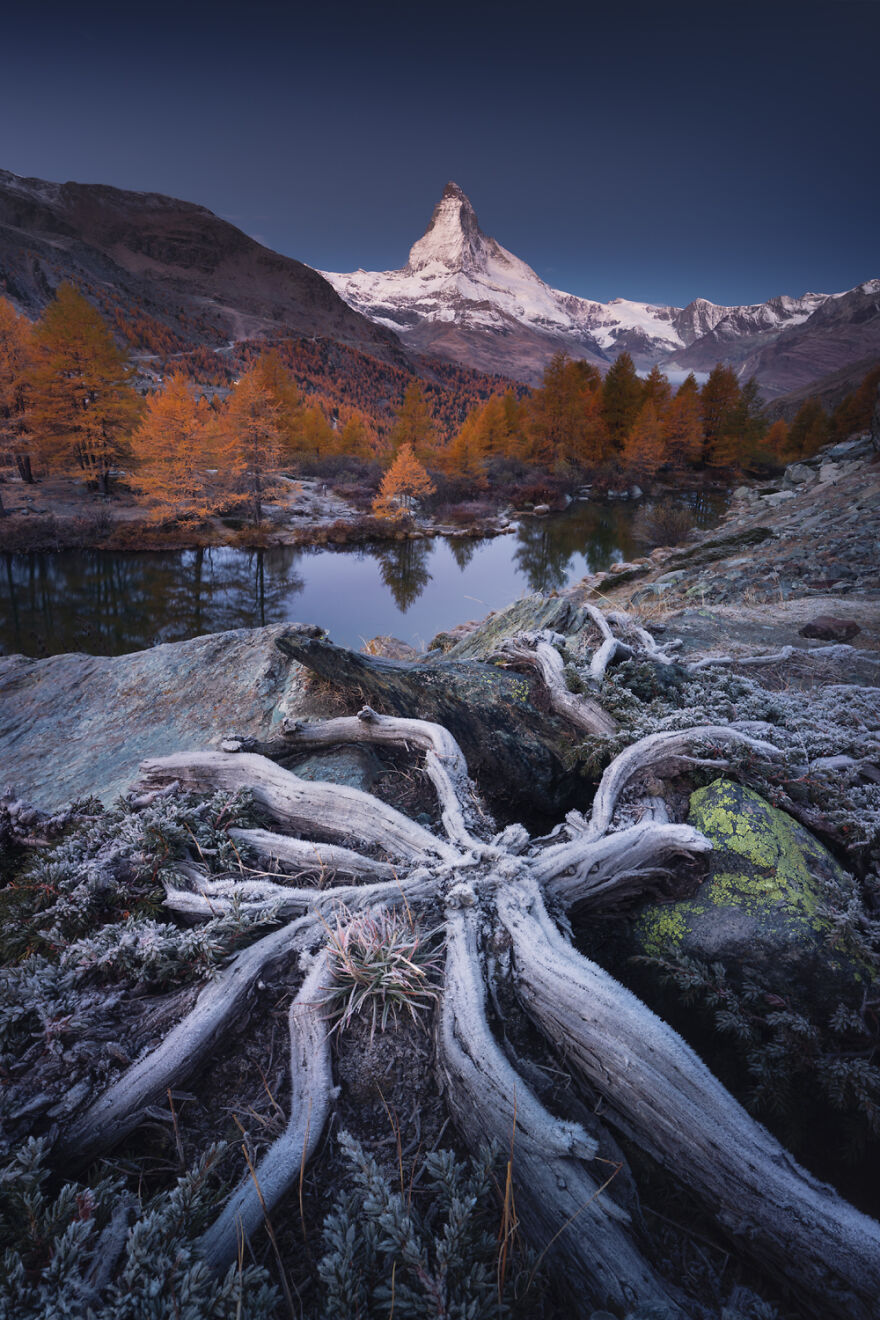 The most difficult part of being a landscape photographer is traveling and photographing for many years so as not to get tired of it and not to get discouraged. Living while camping and living in a car can be tiring in the long run. It's also difficult to constantly discover new places and photograph them in a way that no one has done before.
#8 Mont Blanc, France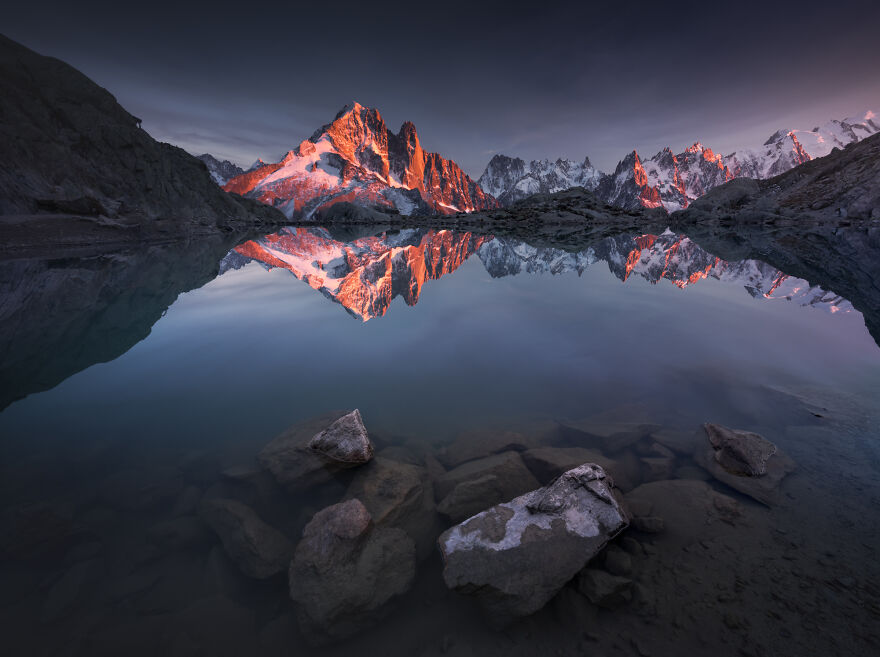 #9 Odle, Dolomites, Italy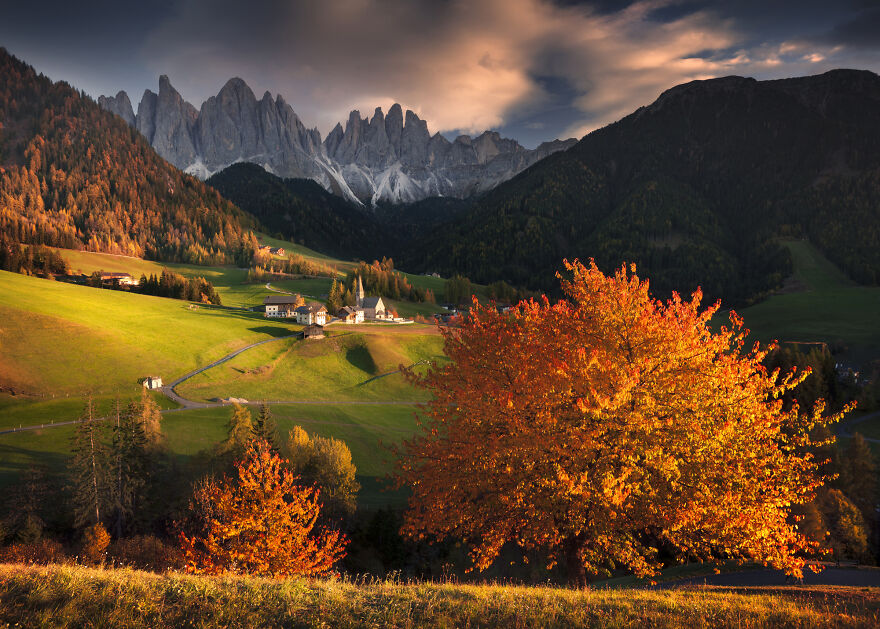 #10 Giau Pass, Dolomites, Italy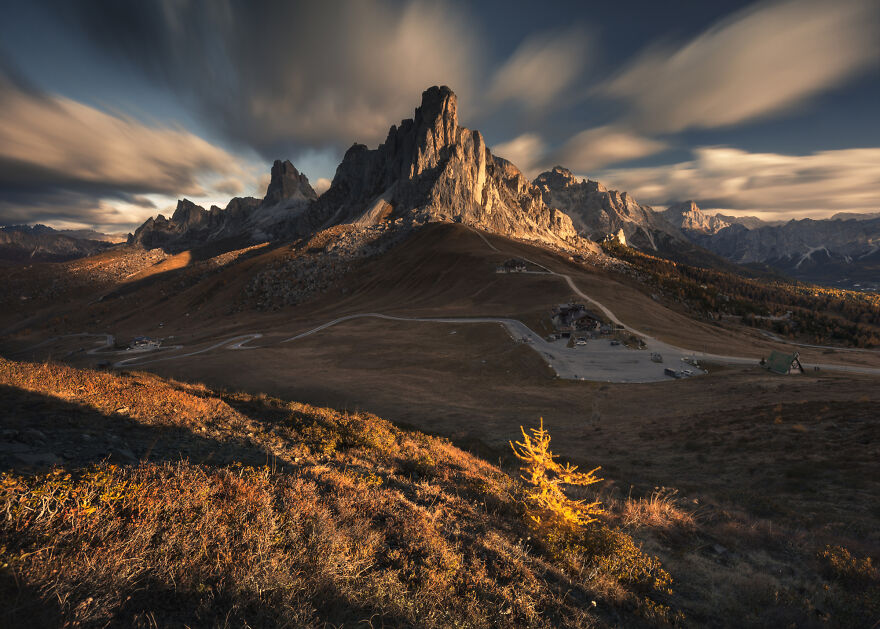 Editing is an important part of the shooting process. During post-production, I give the photos my distinctive, easily recognizable style. I spend a lot of time on this.
I must admit that for several years I have been traveling only to photograph the landscapes. I used to travel for the sole pleasure of traveling, but now the photos are the goal and the best trophy of the trip.
#11 Matterhorn, Switzerland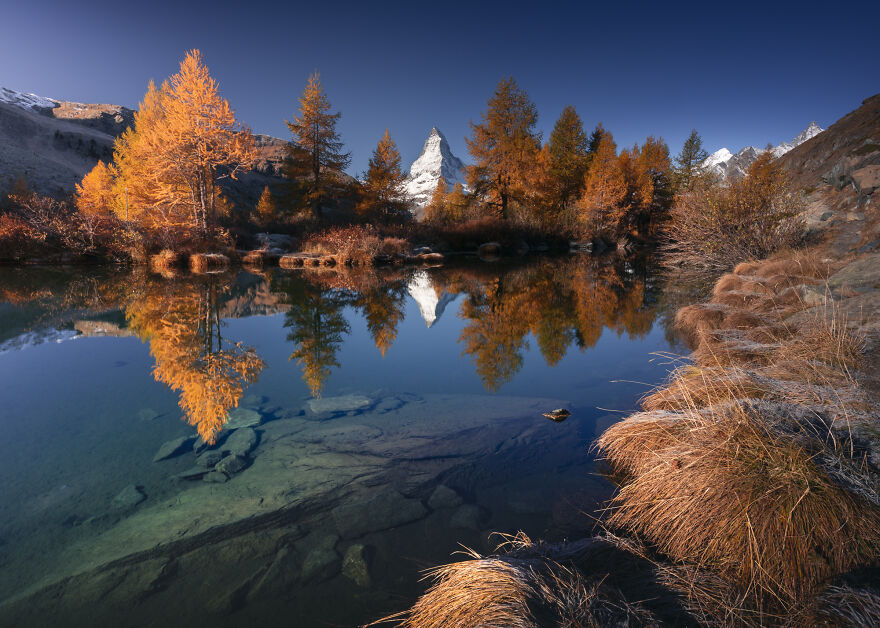 #12 Needles, France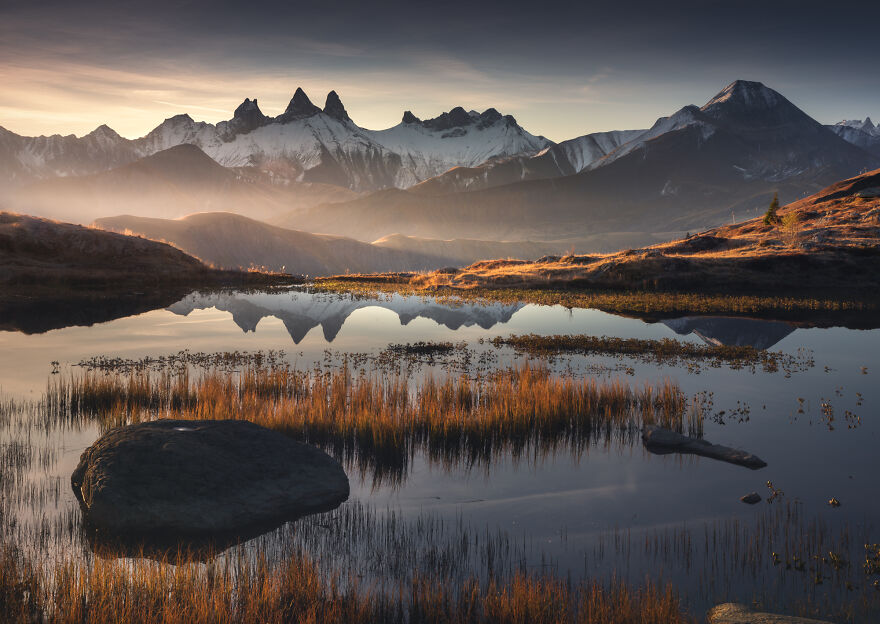 #13 Tre Cime, Dolomites, Italy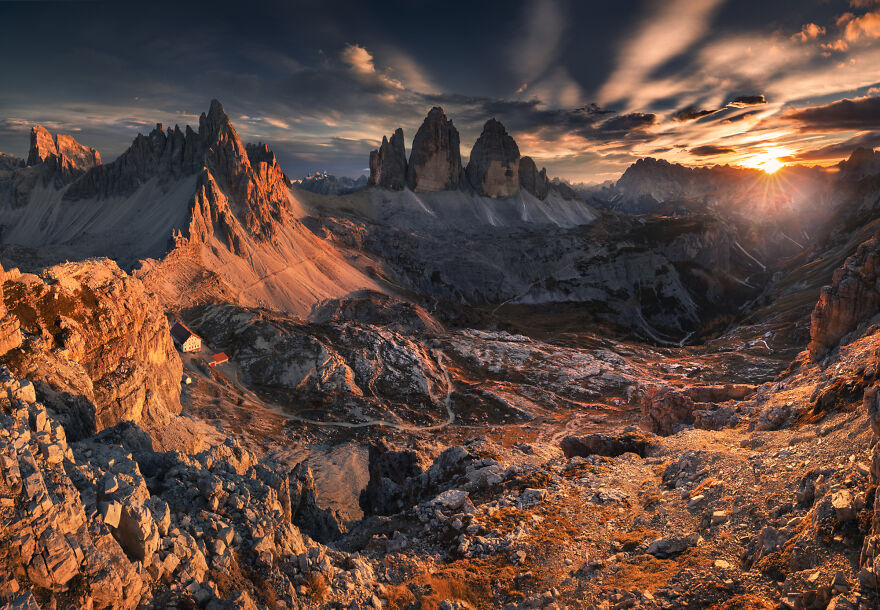 #14 Mont Blanc, France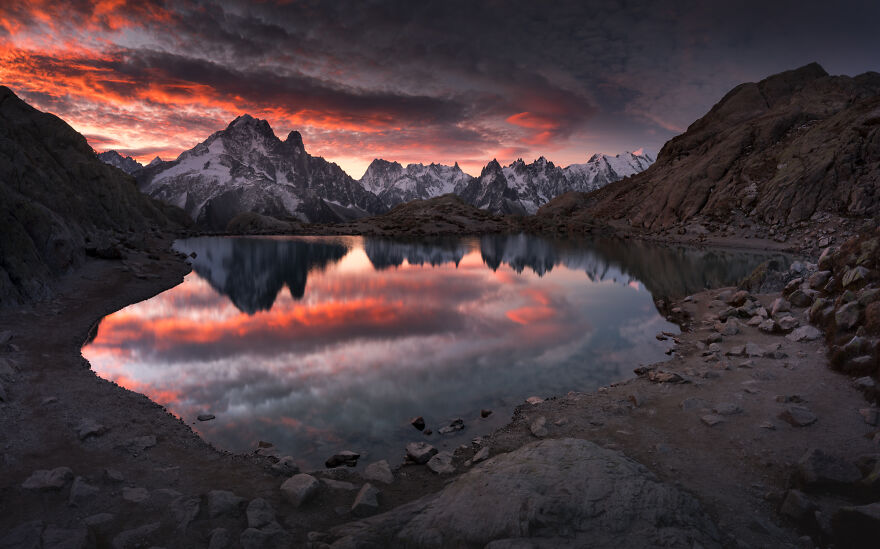 #15 Needles, France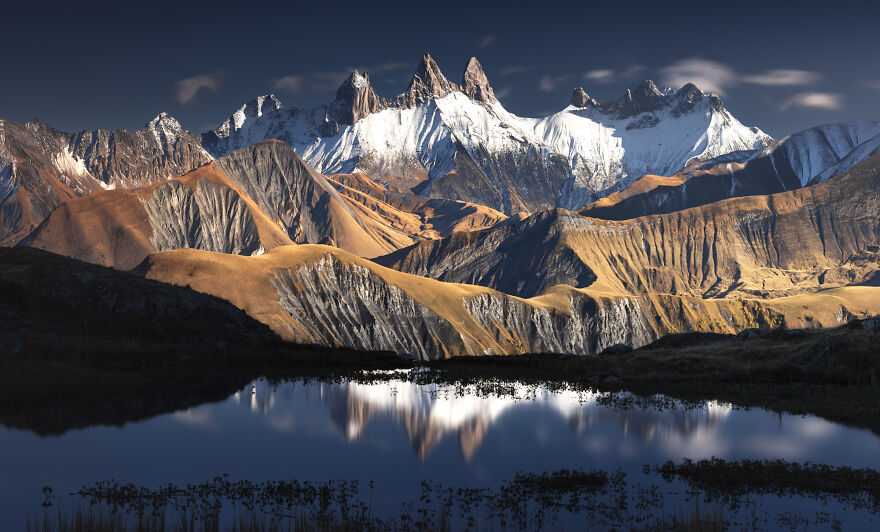 #16 Saiser Alm, Dolomites, Italy
#17 Mont Blanc, France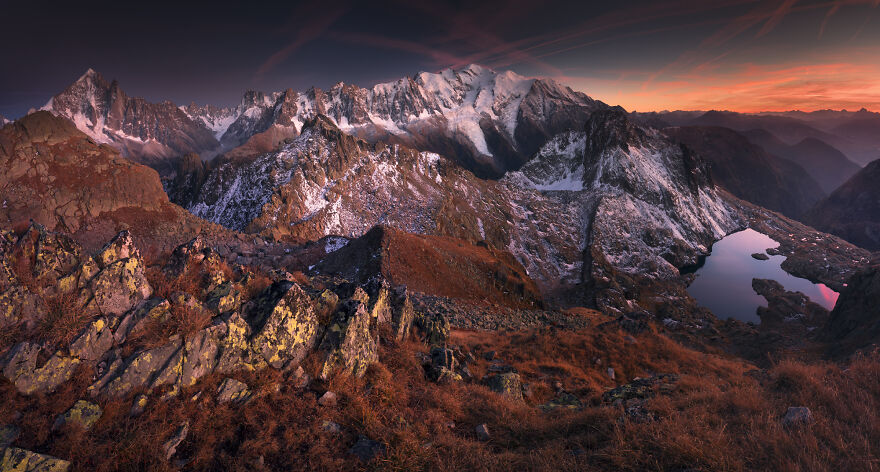 #18 Grindjisee, Switzerland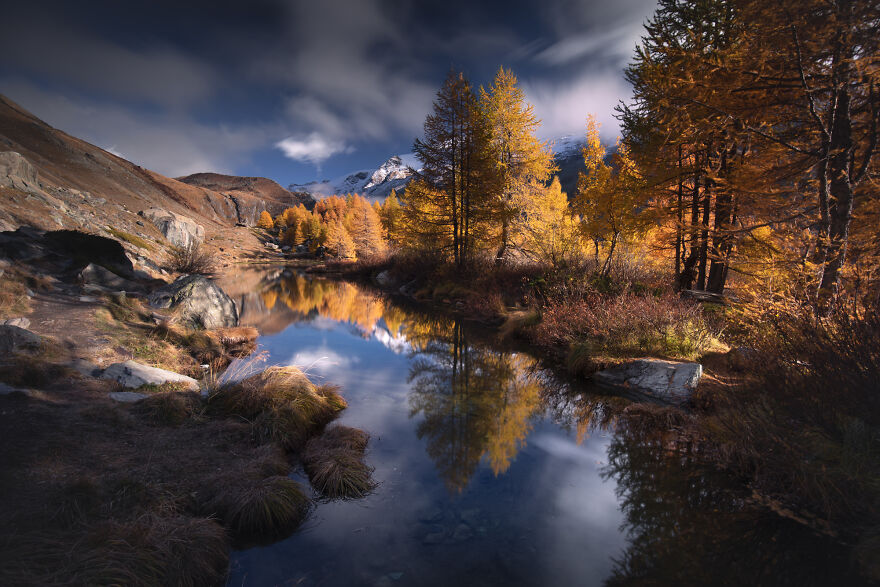 #19 Vanoise, France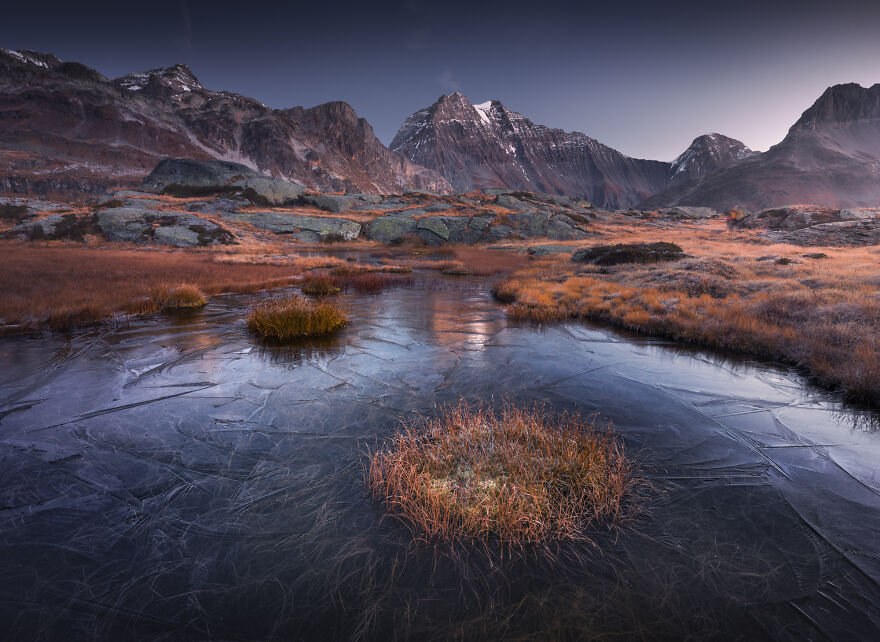 #20 Tre Cime, Dolomites, Italy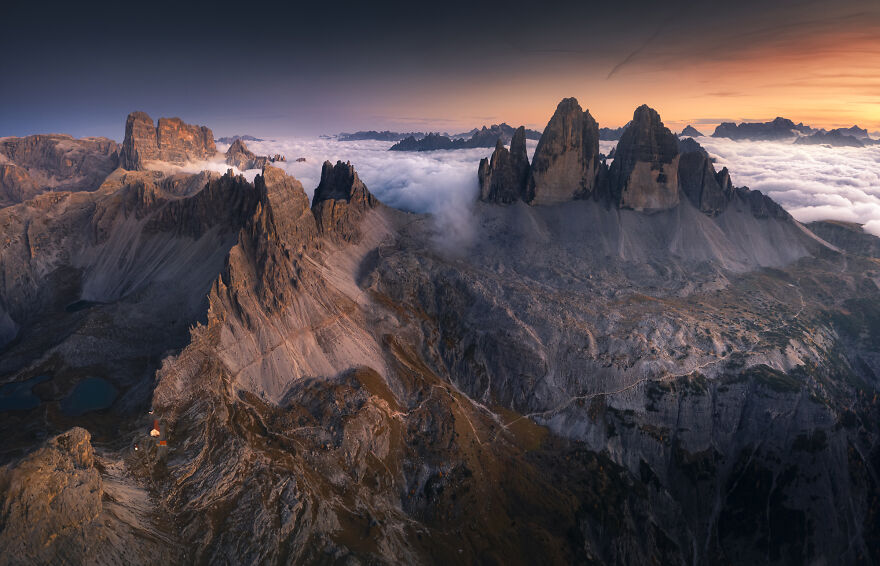 #21 Walais, Switzerland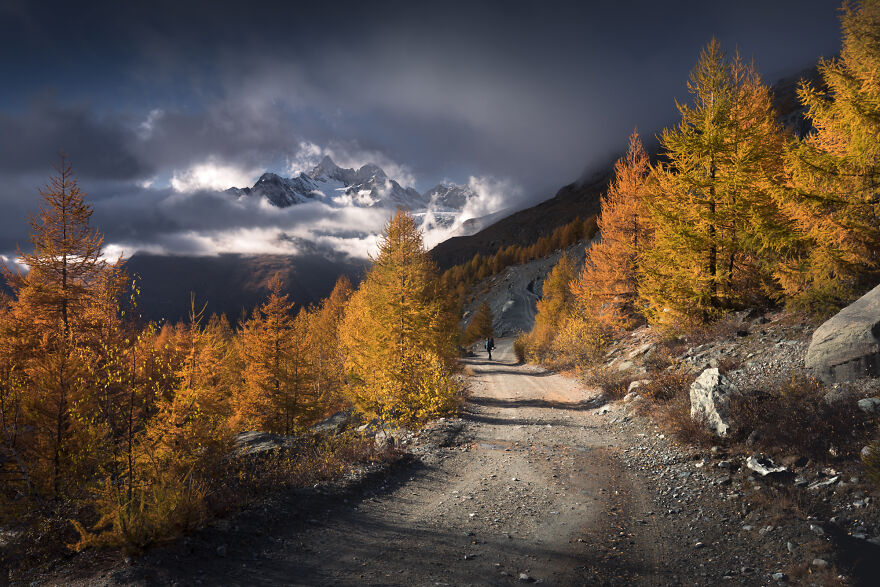 #22 Ecrins, France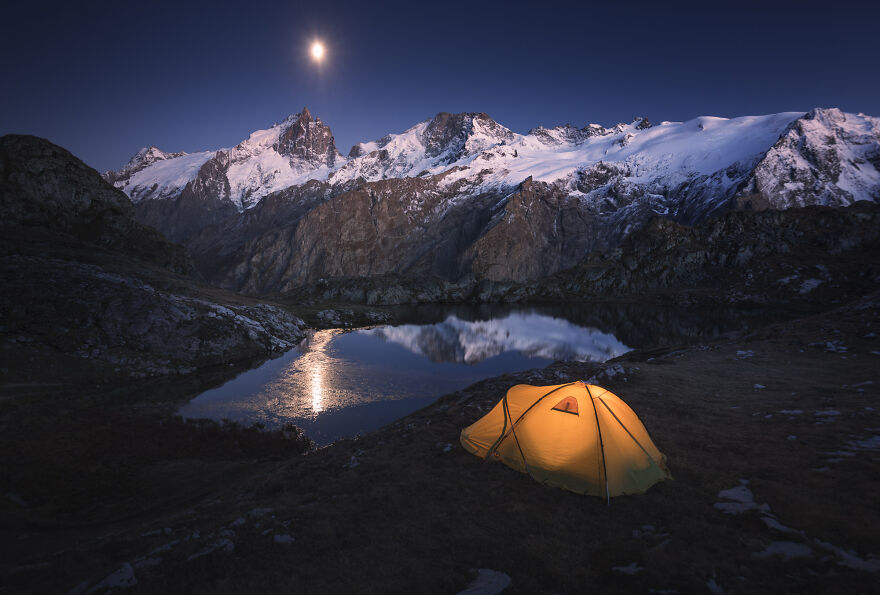 #23 Needles, France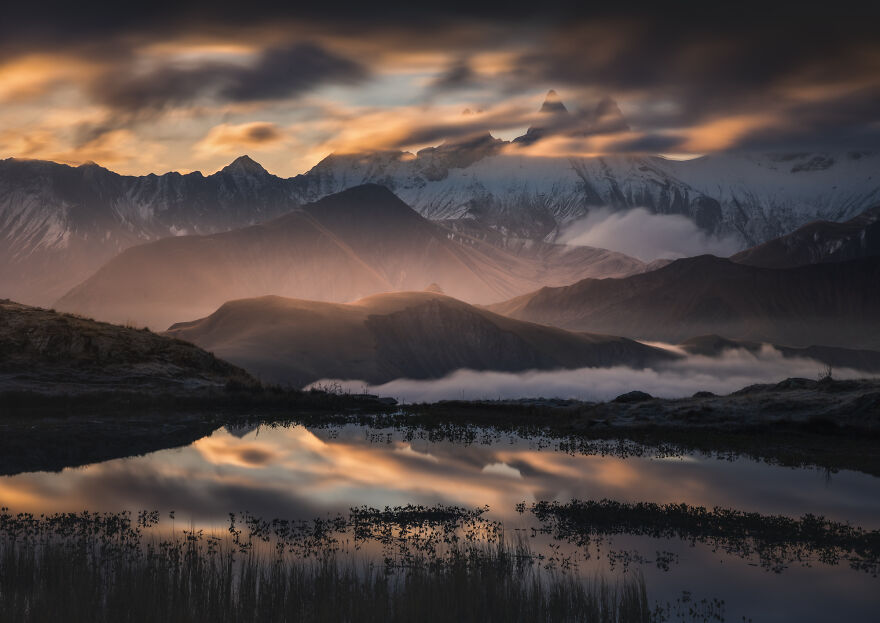 #24 Needles, France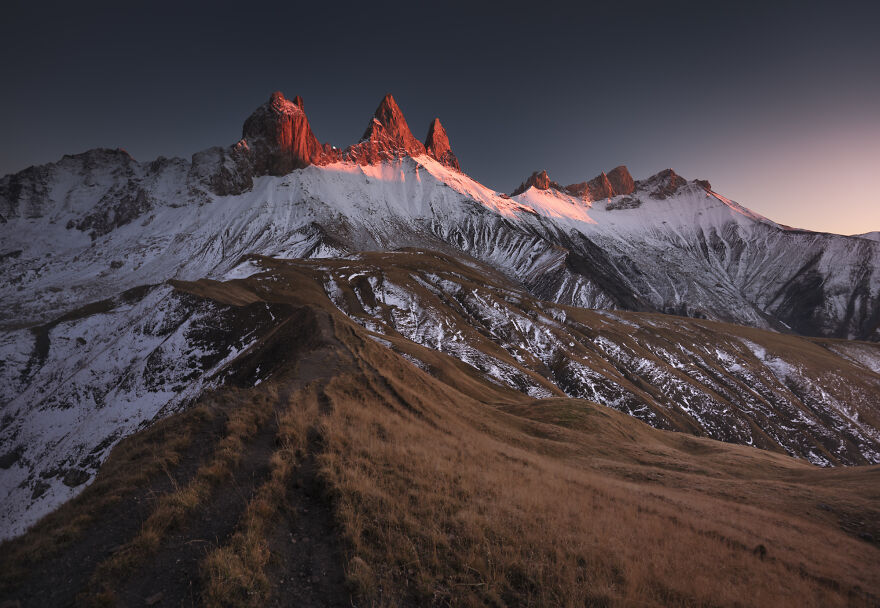 #25 Matterhorn, Switzerland
#26 Autumn Needles, France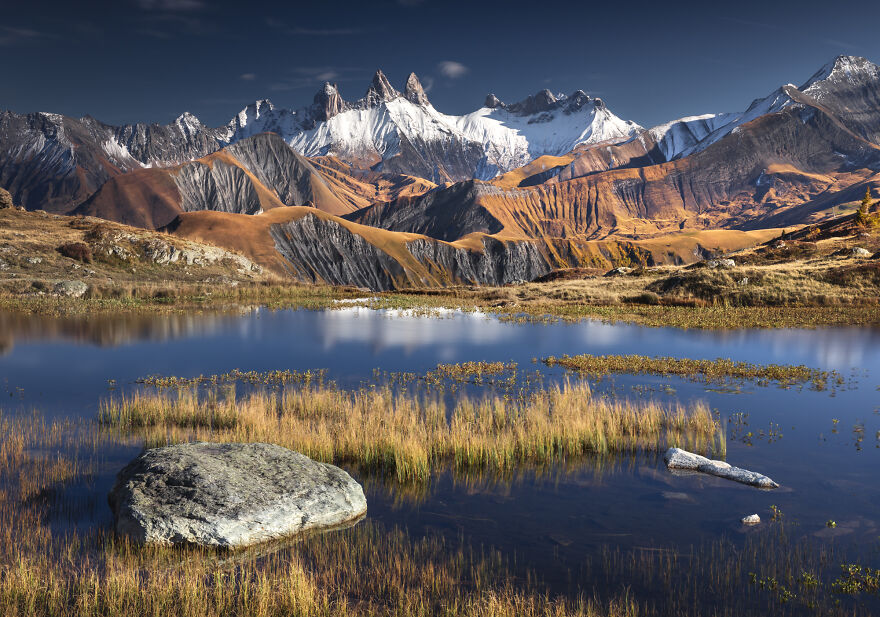 #27 Vanoise, France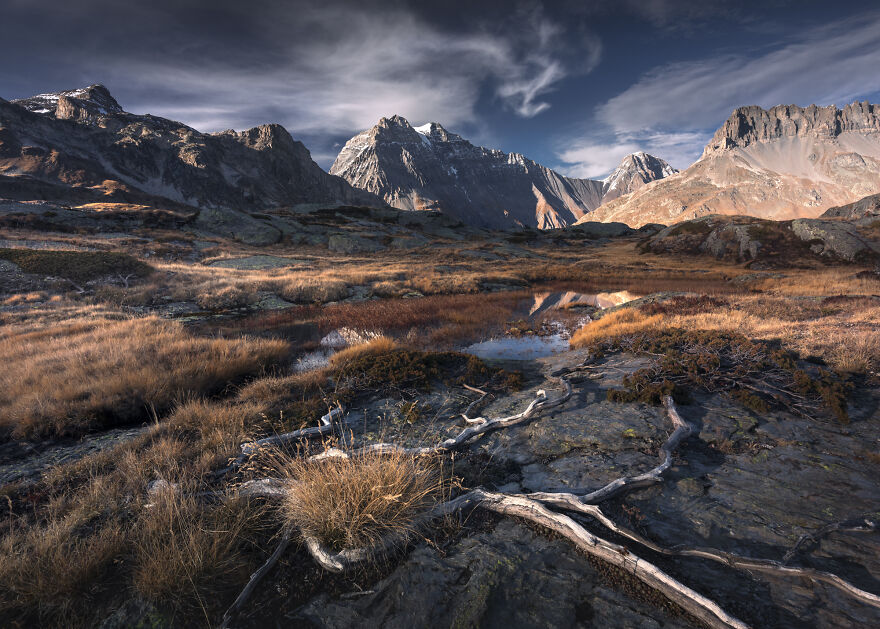 #28 Mont Blanc, France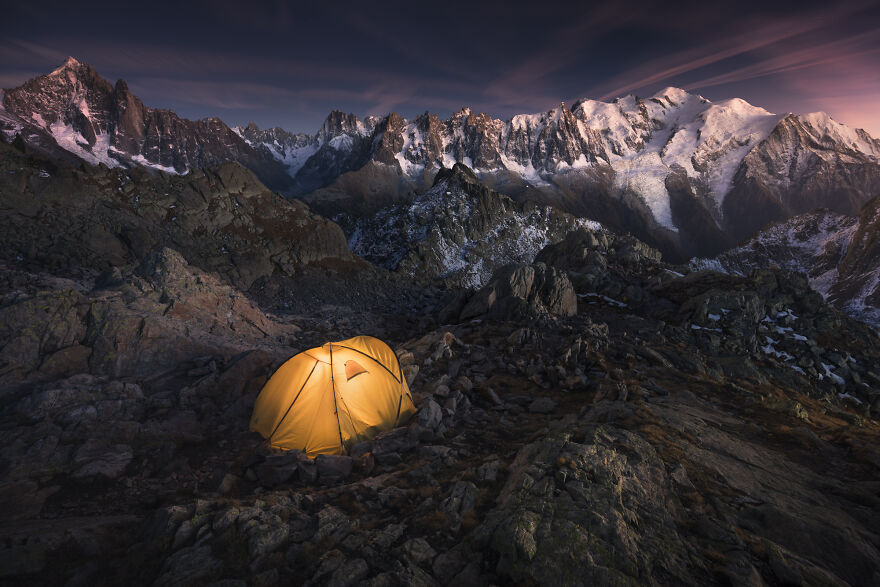 #29 Marmolada, Dolomites, Italy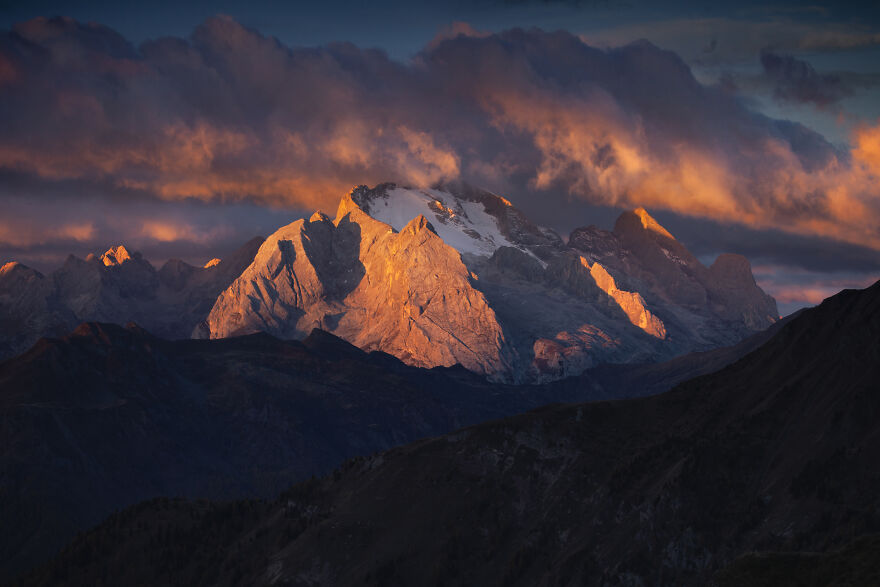 #30 Mont Blanc, Italy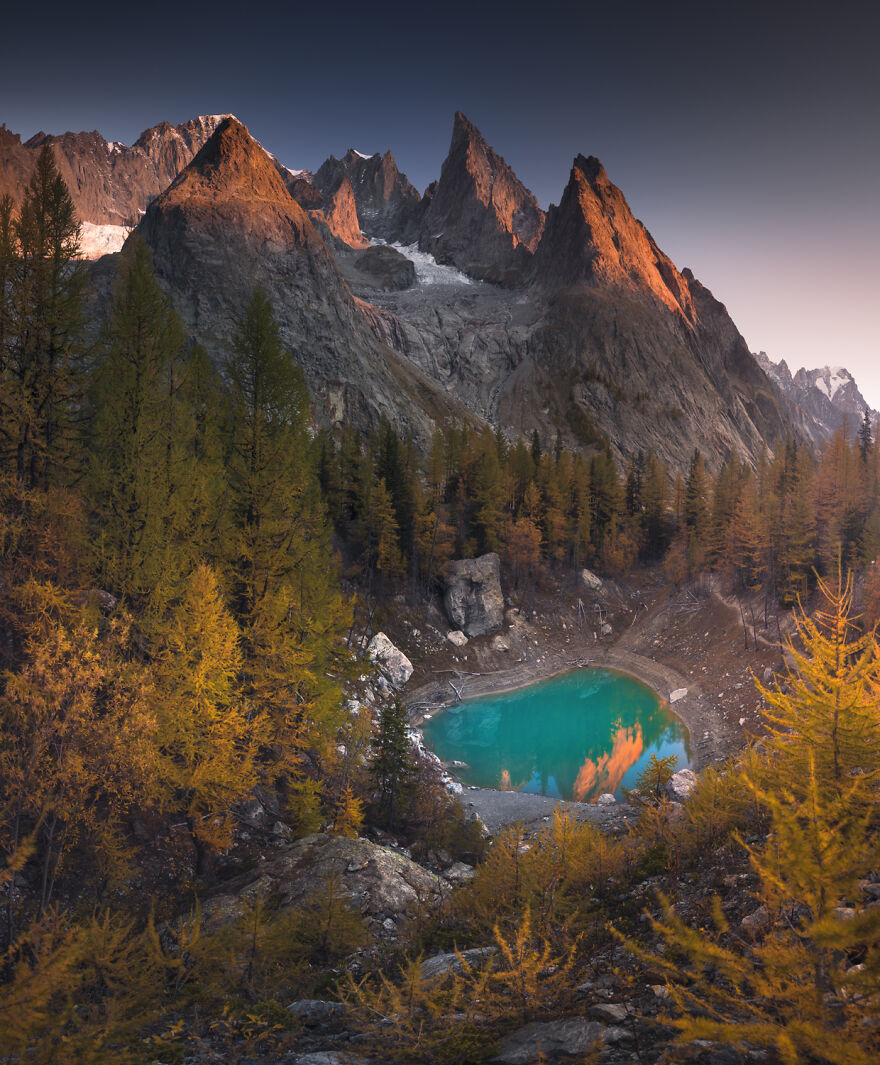 ---
Don't miss to check these articles: