There has always been Wars, Political Calamities and Natural Disasters over the centuries all over the world. This Post is something related to that. We bring you a great set of 30 Pictures which shocked the world, all these pictures are mere proof, and very close to reality of what happened. It was only due to the courageous efforts of Numerable Photo Journalist's and war photographers, today we are able to witness the crimes of war and practice peace for not to attract one again.
We wish the World more Peace and Prosperity.
Loyalist Militiaman at the Moment of Death by Robert Capa
This Picture by Robert Capa, was taken on september 5, 1936. The person in this picture is identified to be anarchist federico borrell Garcia.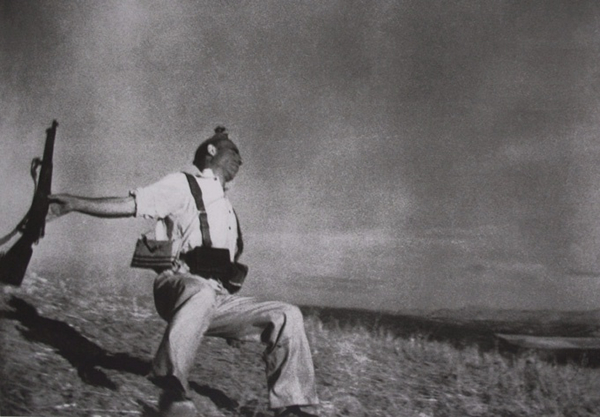 Migrant Mother by Dorothea Lange
Taken by Dorothea Lange. Just Listen what He has to say about this picture, "I saw and approached the hungry and desperate mother, as if drawn by a magnet. I do not remember how I explained my presence or my camera to her, but I do remember she asked me no questions. I made five exposures, working closer and closer from the same direction. I did not ask her name or her history. She told me her age, that she was thirty-two. She said that they had been living on frozen vegetables from the surrounding fields, and birds that the children killed. She had just sold the tires from her car to buy food. There she sat in that lean-to tent with her children huddled around her, and seemed to know that my pictures might help her, and so she helped me. There was a sort of equality about it."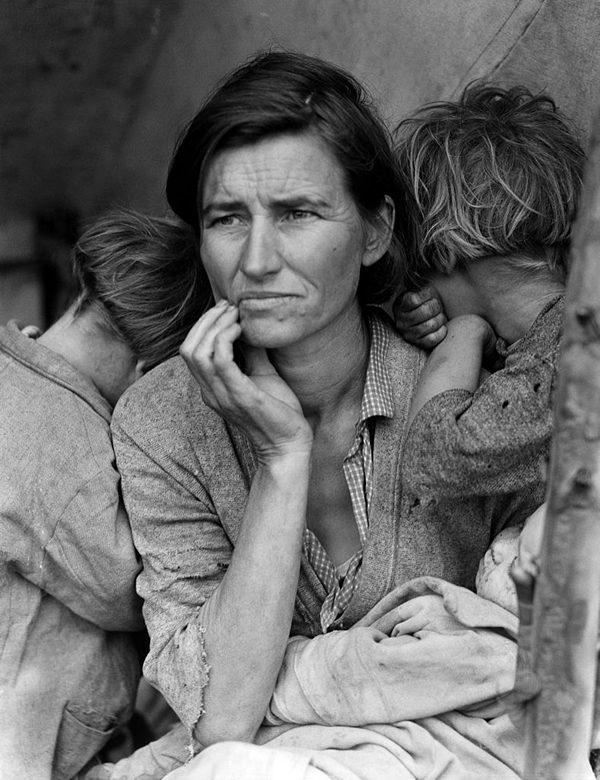 Child Crawling by Kevin Carter
Taken by the award winning south african PhotoJounralist Kevin Carter. This Picture was taken at a local feeding center in Sudan. He was at the receiving end of harsh criticism's for not helping the child.
He later commited suicide in great depression, his suicidal note read like " I am depressed … without phone … money for rent … money for child support … money for debts … money!!! … I am haunted by the vivid memories of killings and corpses and anger and pain … of starving or wounded children, of trigger-happy madmen, often police, of killer executioners … I have gone to join Ken [recently deceased colleague Ken Oosterbroek] if I am that lucky."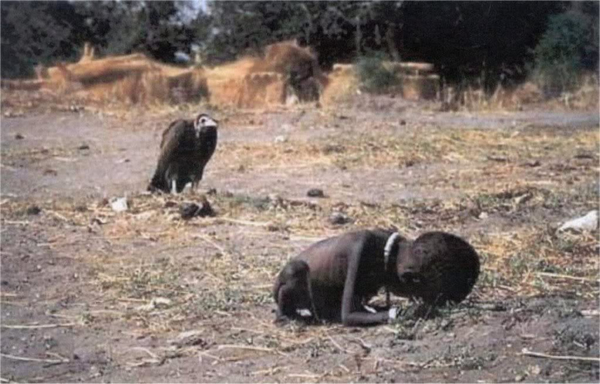 Napalam Girl by Nick Ut
Taken by Nick Ut, who won pulitzer prize for this picture. This Picture was taken during the south Vietnamese attack during 1972. The Girl running towards the camera is safe and still alive.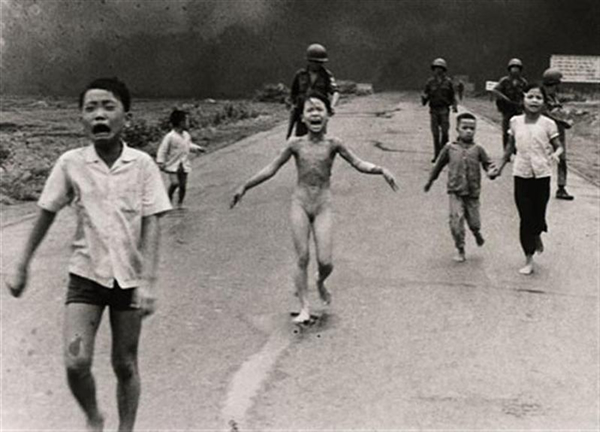 Saigon Execution by Eddie Adams
Again an one during the Vietnam war, shows the atrocity of war and its brutal behavior which is carried over by Humanity.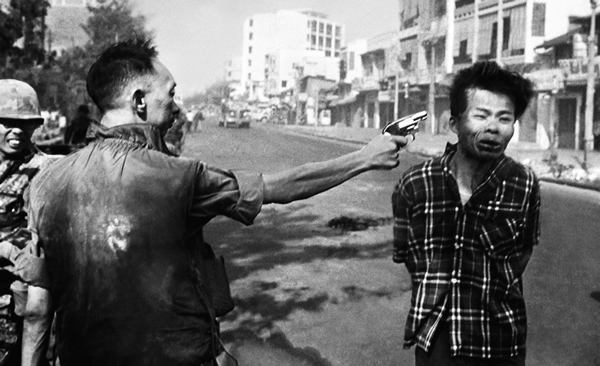 9/11 The Falling Man by Richard Drew
Taken by Richard Drew, a Photojournlaist with assocaited press. During the september 11 attacks in newyork city. The jumper was never identified then. Many people were forced to jump out from the windows to avoid smoke and fire.
Defending the Barricade by Oded Balilty
Taken bu Oded Balilty. This moving picture winner of pulitzer prize shows us the heroic moment of this woman fighting against those militia.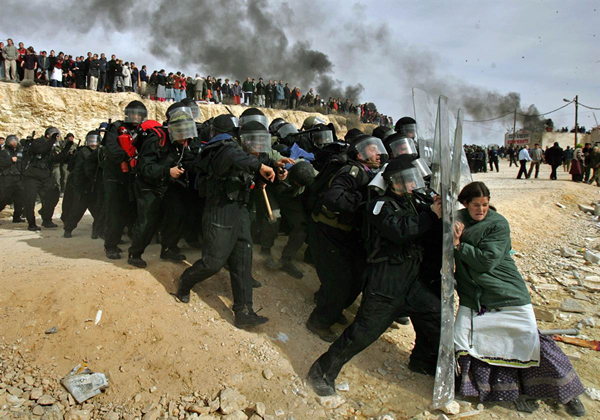 Uganda by Mike Wells
Taken by Mike wells, shows us the hand of an Ugandan Boy holded by a missionary. This image strikes us a reminder about the disparity in this world.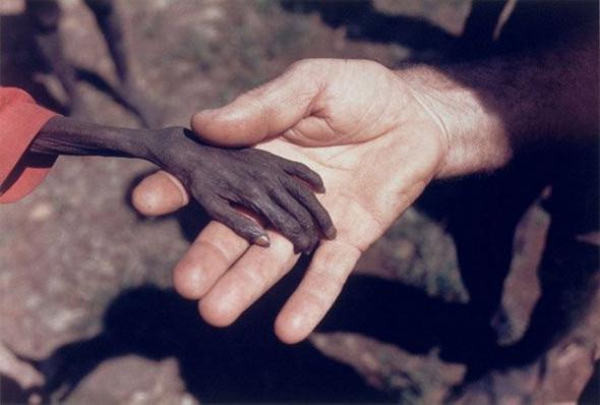 The plight of Kosovo refugees by Carol Guzy
Taken by Carol Guzy. This is the Picture of a refugee Agim Shala, two years old, who was passed on to the hands of her grandparents at a camp in Albania run by UAE.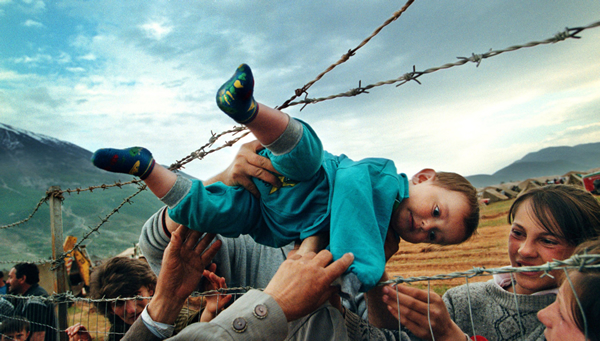 Kent State Massacre by John Filo
Taken by John Filo, May 4 1970. This picture bagged Pulitzer prize for describing the moment of a fourteen year old crying over a body of Jeffrey Muller, who was shot by the Ohio National Guard.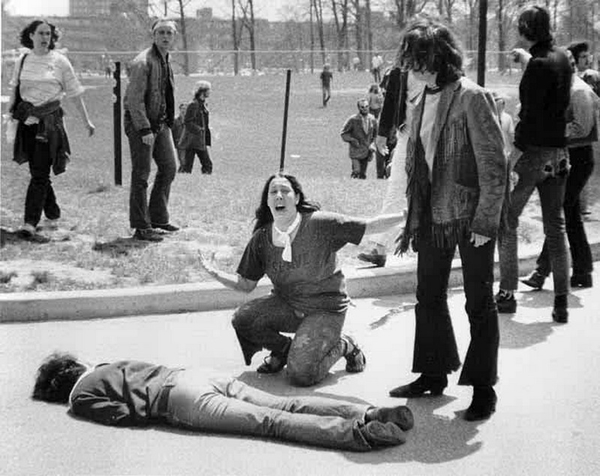 Reflections on the Rwandan Genocide by James Nachtwey
Taken by James Natcheway. This Picture tells the genocide which took place in rwanda. This Hutu man was in one of those concentration camps who was brutally tortured. He then managed to survive once freed.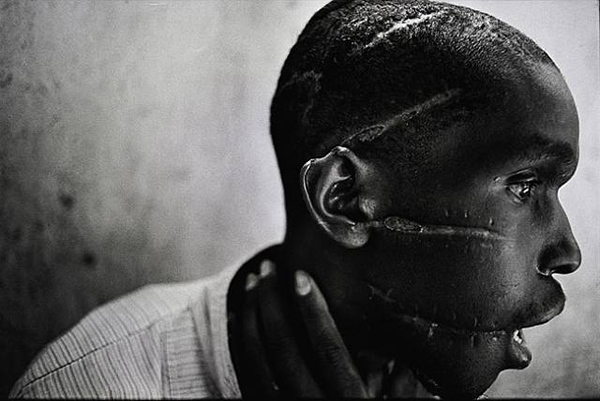 Allende's Last Stand
Taken by Luis Orlando Lagos. This Picture shows Allende the democratic president of a state in Americas. At first the photographer remained anonymous. This was the last picture of Allende. He was believed to have commited suicide then.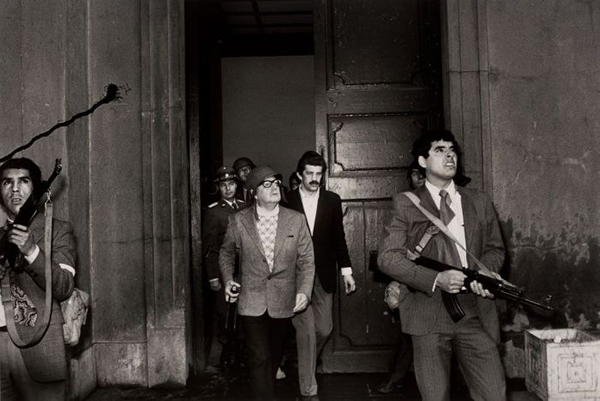 White Colored by Elliott Erwitt
Taken by Elliot Erwitt. Symbolises the apartheid in africa, the discrimination they faced against the oddness.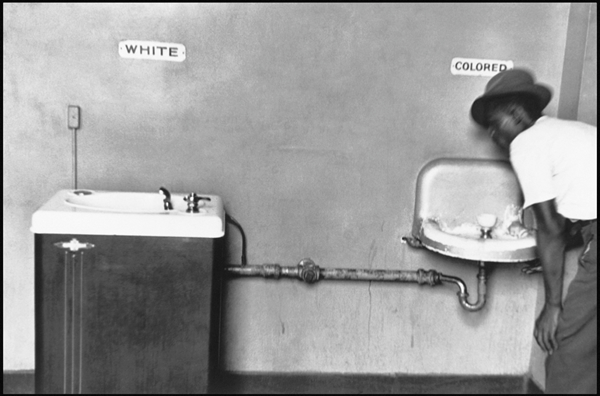 Bhopal Gas Tragedy by Raghu Rai
Taken by Raghu Rai, a Indian Photojournalist, who was asked to join by Henri-cartier-Bresson. This Picture was made on the Chemical Disaster in Bhopal during 1984. He even did exhibit the pictures to support the survivors of the disaster.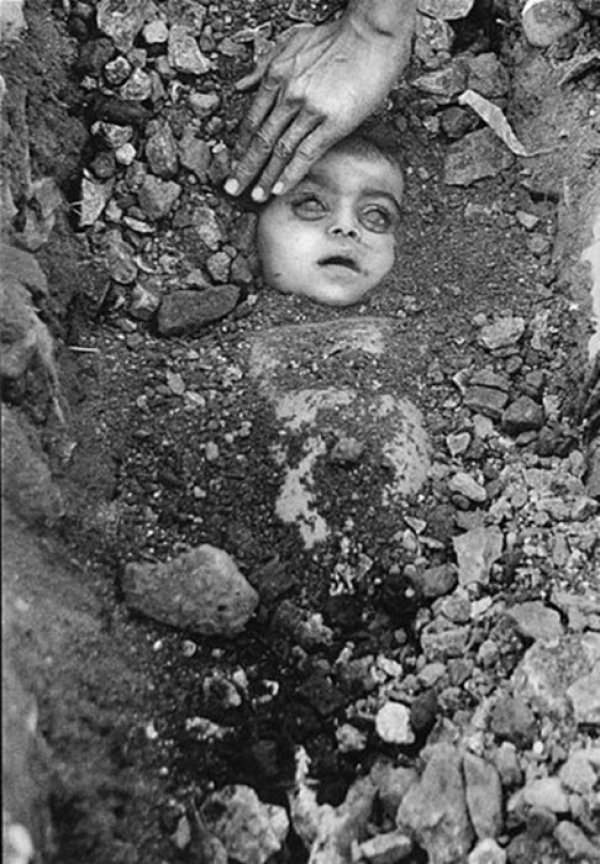 Biafra 1969 by Don Mccullin
Taken by Don McCullin. It was in Biafra, almost more than 3 years of war have ruined the lives of more than a million people . He was petrified in seeing the scene of more than 900 children living in a camp almost close to a point of death.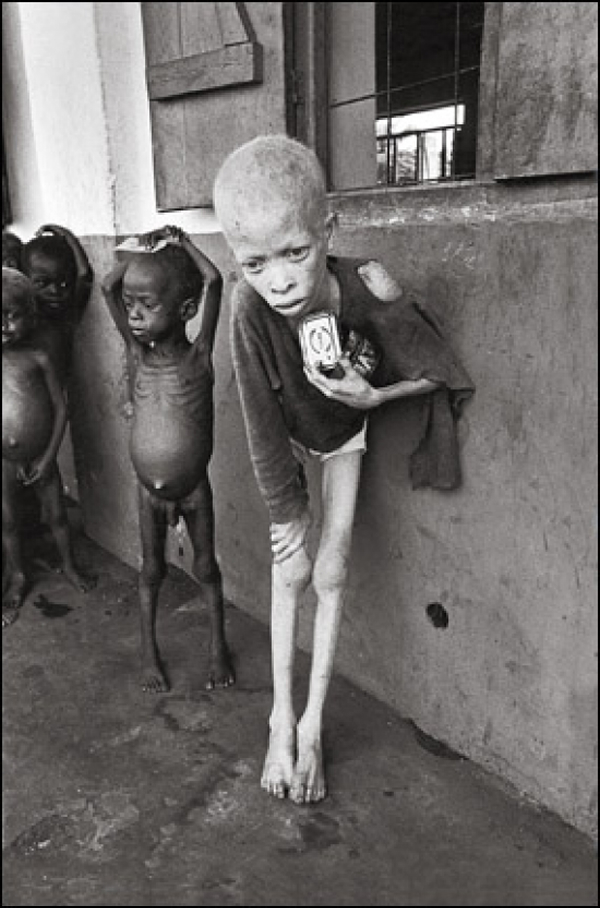 Torture and prisoner abuse in Abu Ghraib
This Picture shows the violation of almost everything. These cruel acts carried out by the US Army along with the additional governmental agencies came into light after this Picture was published.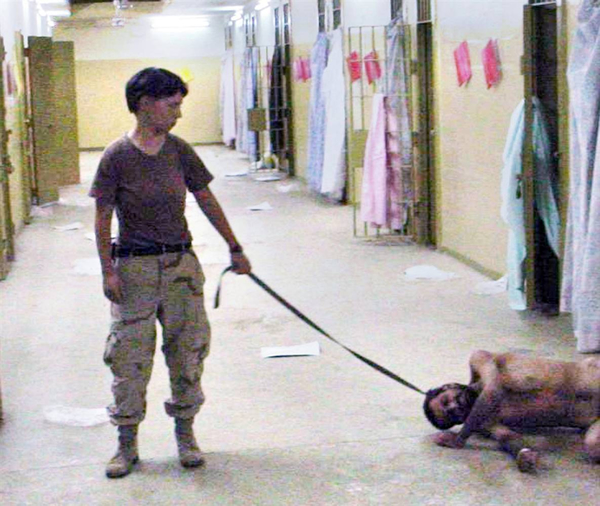 Burning Monk by Malcolm W. Browne
This Picture of a Monk Thich Quang Duc, who allegedly burnt himself down. It was due to the rising rivalry between catholics and buddhists in the vietnam. The Monk didnt even move, he remained absolutely still even while burning.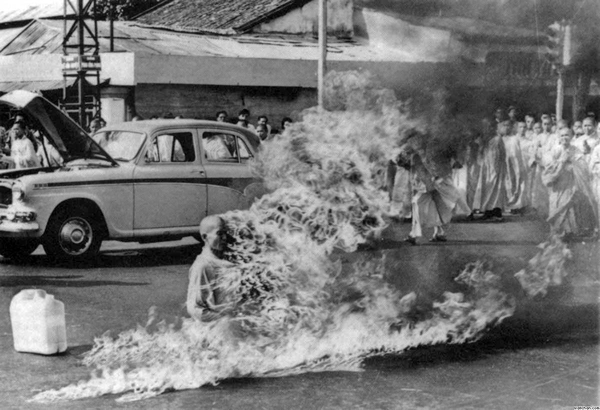 Lynching of young blacks by Lawrence H. Beitler
Taken by Lawrence Beitler during 1930. This hanging of two black men was due to a lie that they raped a white girl. This Photograph was used to show the Diplomacy of Whites during that age.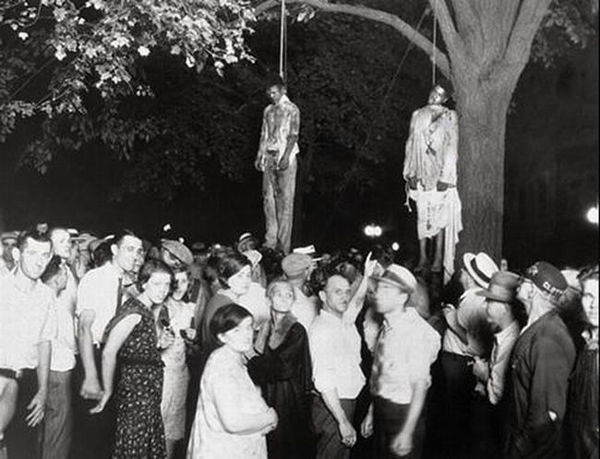 Federal Dead on the Field of Battle of First Day by Mathew Brady
This Picture shows the Federal dead on the Battle field of Gettysburg in Pennsylvania, during the period of 1860's.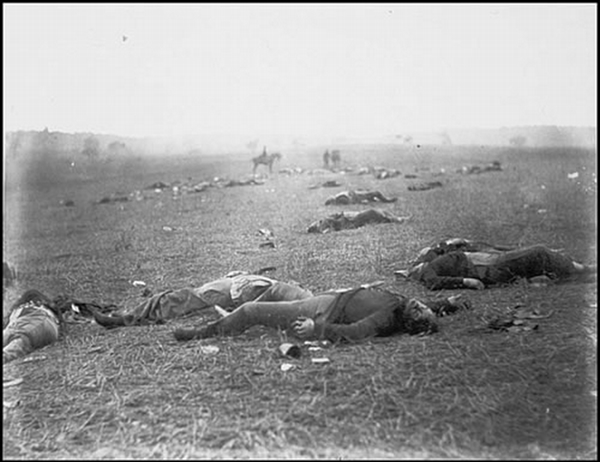 Tiananmen Square 1989 by Stuart Franklin
Taken by Stuart Franklin of Magnum Photos. This Picture shows a Man who was seen dancing infront of the tankers. At first the photographer himself didnt believe it to be so iconic, then later it became one of it.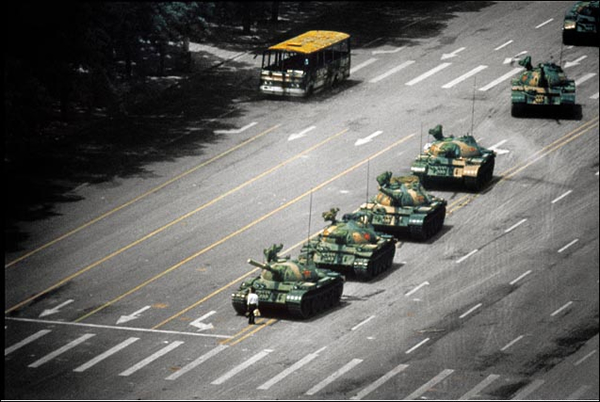 Civil rights movement firehose by Charles Moore
Taken by Charles Moore. This Picture was a result of an argument these lads had with the officers. It was during one of Pictures during reign of Martin Luther King Jr.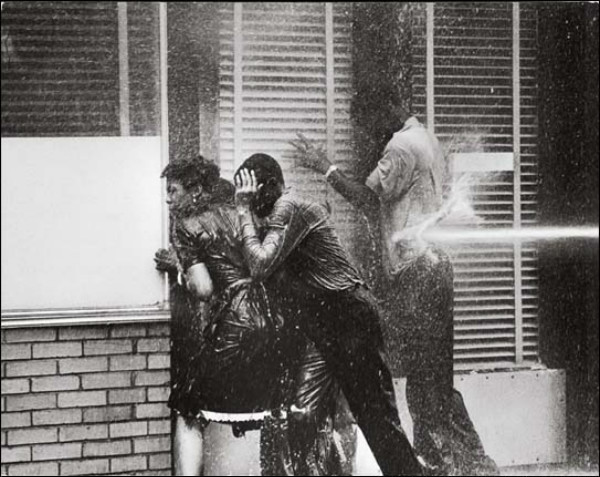 Breaker Boys by Lewis W. Hine
Taken by Lewis W. Hine an American Photographer. It shows the condition of child labor and the hardlives of people in coal mine Located in the south Pittson Pennsylvania.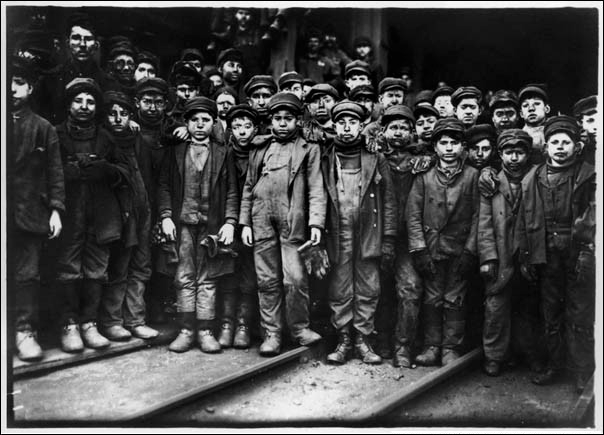 The Corpse of Che Guevara by Freddy Alborta
Taken by Freddy Alborta. The Man of revolutionaires "Che" Guevera. This picture has a striking similarity to the one of Jesus from the cross. This Picture also made the people to adopt the slogan "Che Lives"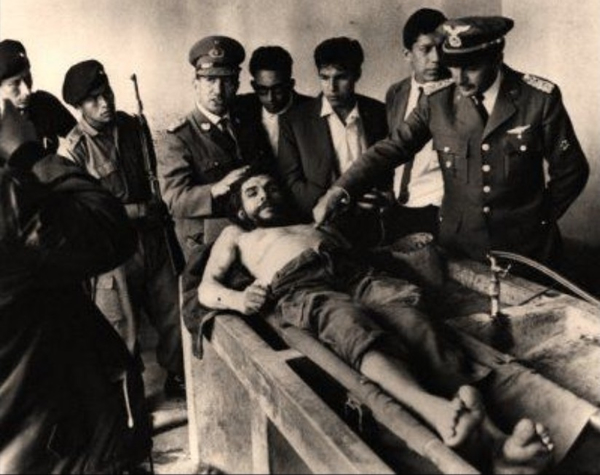 La Jeune Fille a la Fleur by Marc Riboud
Taken by Marc Riboud. It was during a protest by a woman during the vietnam war, It undecidedly became a picture and symbol of Flower Power Movement.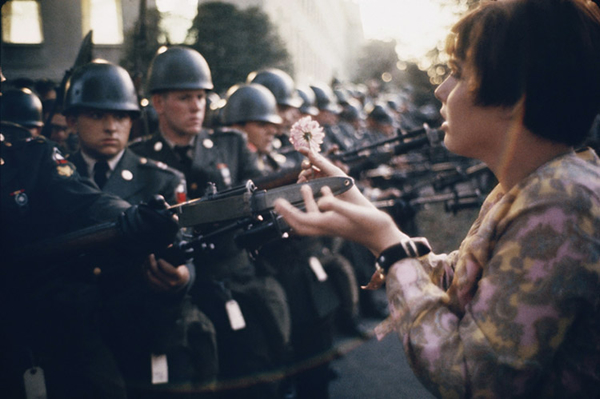 Earthquake in Sichuan by Mads Nissen
Taken by Mads Nissen. This shows a Man distressed with himself after watching the scenes of a 8.0 Size Earthquake hitting the Sichuan Province China.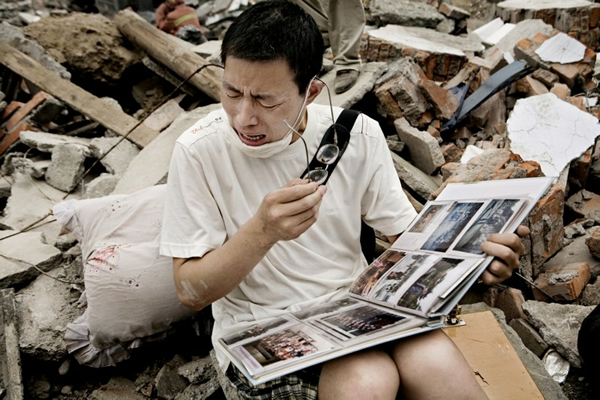 Wait for Me, Daddy by Claude P. Dettloff
Taken by Claude P. Dettloff. Titled as Wait for me Daddy, is more than an emotional statement on the conditions of war. This kid was seen running away from his mother to his father, Private Jack Bernard. This Picture was made to drive war bonding.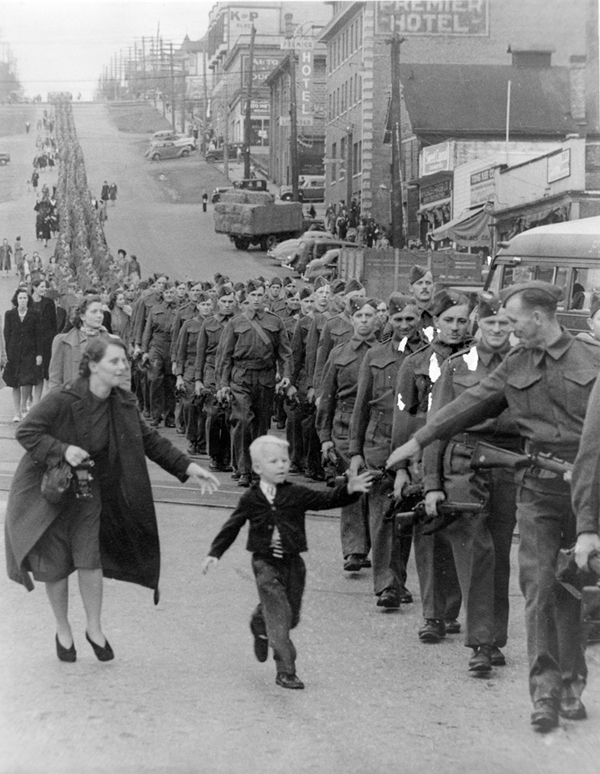 Women Veterans
This Picture shows the reunion of Mother and child. The times of war and how cruel a departure can be to a family.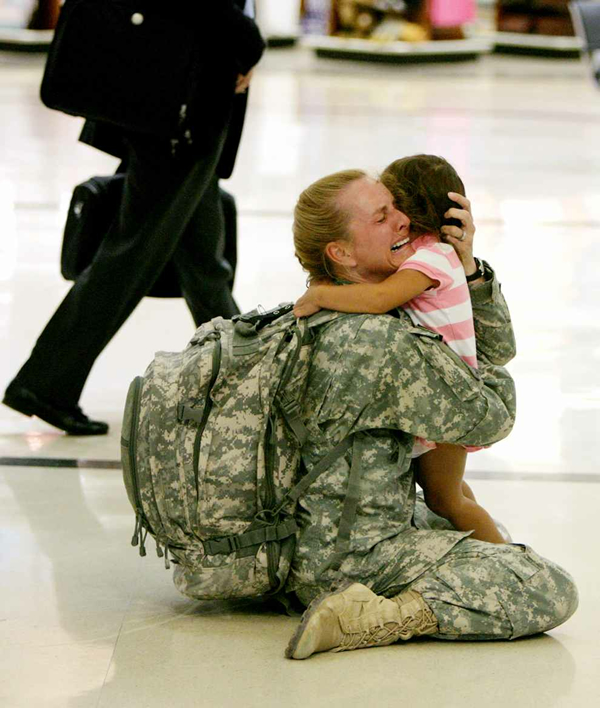 Fallen Soldiers in Wootton Bassett
People Paying last tributes the the soldiers who died in war, while a young lady is seen grieving.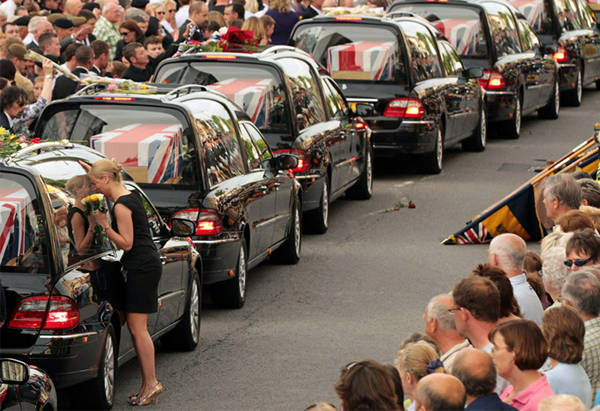 Dr Fritz Klein is standing in a mass grave
This Famous Picture is of Dr.Fritz, standing in middle of a mass grave at the Concentration camp of Bergen – Belsen. This Doctors main duty was to send these prisoners to the gas chambers to be killed later.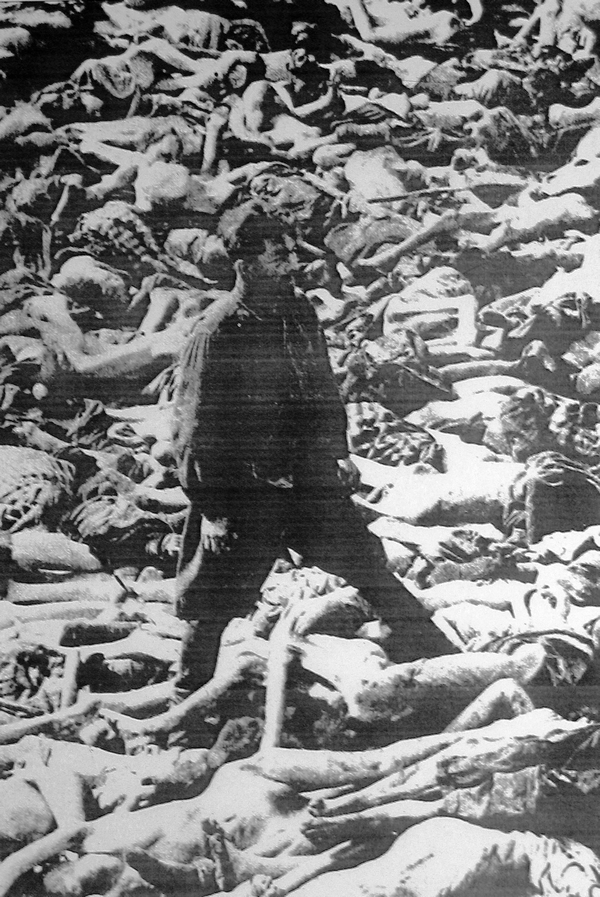 Copyrights:
All images displayed are protected by copyright. Their reproduction, even in part, is forbidden without the explicit approval of the rightful owners.