Words & Photography by: Shaun La
*All Photographs were photographed on film.*
There are a generous amount of fields in the land of Photography. As a professional photographer, I have always thought of myself as a Photographer, excluding the commercial or art title that can precede the word, Photographer. Of course, I do understand why society has the fashion photographer, the wedding photographer or the 21st-century steroid title that loves the injection of social media's viral fame, the famous photographer.
I hold no contemptuous judgment for any artist or businessperson that has one of the keys to success, which can unlock opportunities, with fame, fortune & branding power. It is my personal opinion that street photography can be misunderstood from a close proximity, when curators & galleries pump up the Streets in frames with glass surfaces, accepting the recess lighting of a professional exhibition. Or so-called Street Photography can be misjudged as an easy way to press the shutter button: all that you would need, centers on a candid Eye & photographing as many outdoor scenes as possible. Hey, if you are marketable enough with a social-media following that will share your work, a hash-tag can be the new agent for the up & coming new photographer who has an education that street photography, limitless digital space & a lot of followers can define the successful photographer.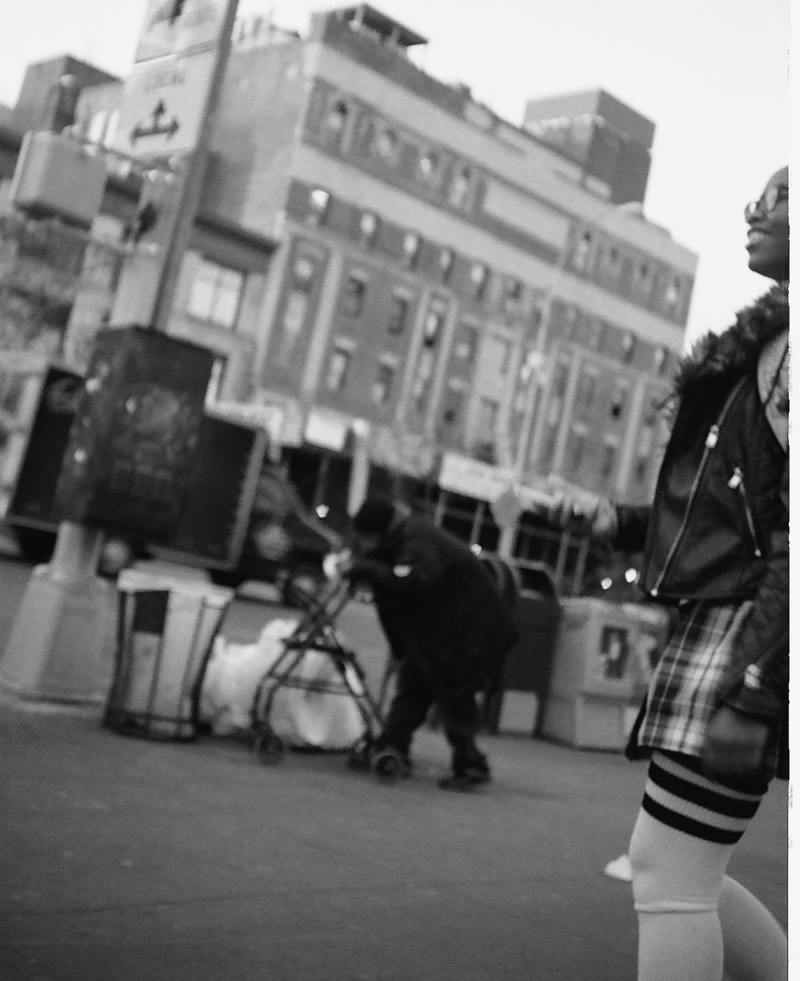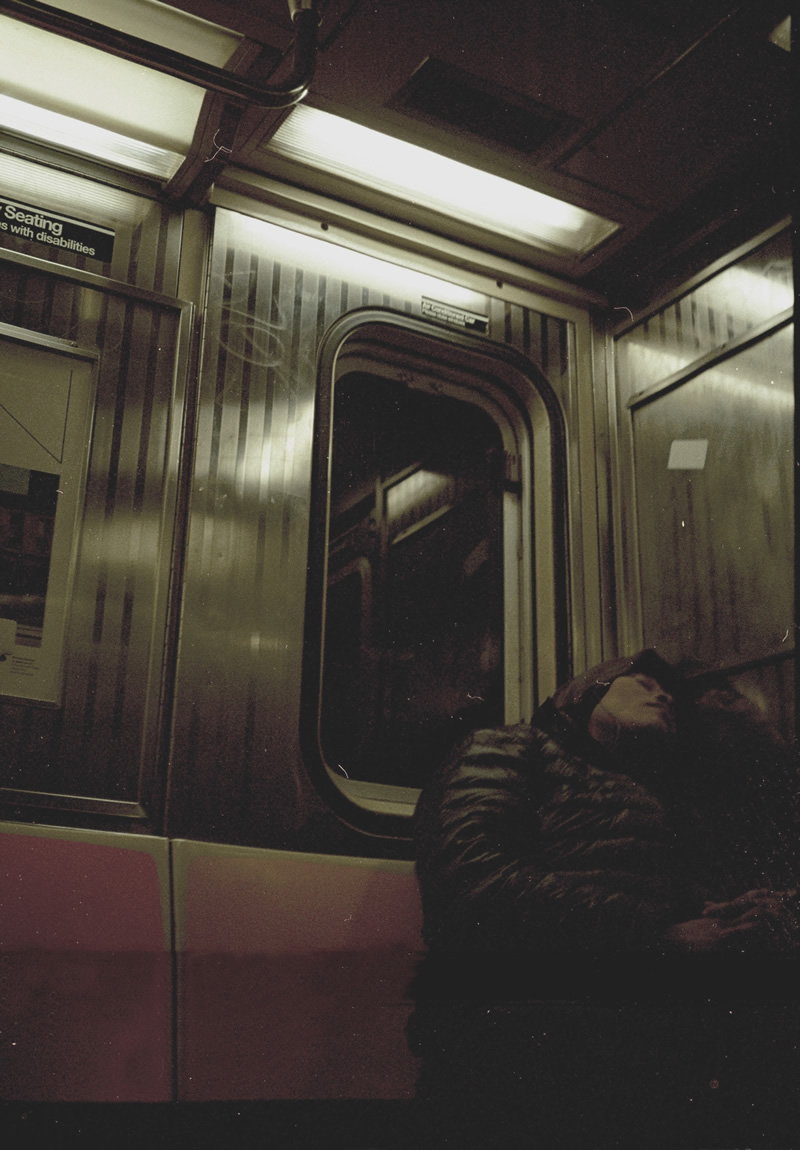 As a photographer who has a studio & 20 years of experience dealing with a camera: my connection to dealing with the Streets may be a bit outside of the Artist's Bio that was printed on fancy paper. I grew up in Baltimore, Maryland during the 1990's, where the open-air drug markets were as common as the City That Read sentence that were printed on the bus benches that held the drug addicts as they were high with their eyes closed, drifting off to some imagining, carefree escape from the cold realities of a City that had potential, but a lack of leadership.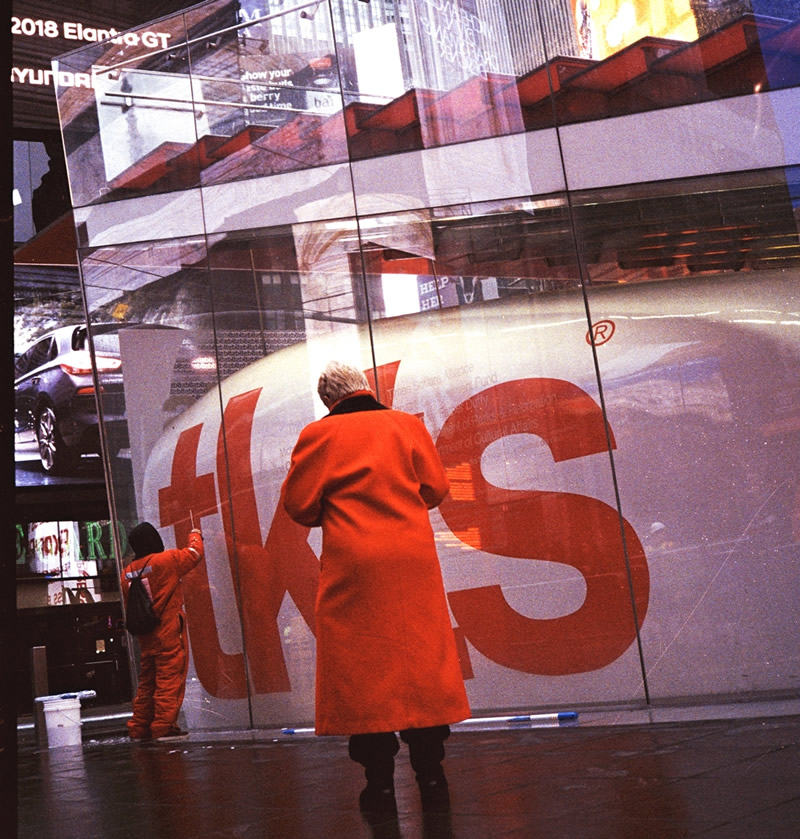 New York, City is a place where my lens became as street induced as my upbringing years in East Baltimore. I won't be the next Henri Cartier-Bresson, Diane Arbus, Harry Callahan, Roy DeCarava, or Dorothea Lange. They were all individually & uniquely magical in their own way & the only thread that woven us together, would be that I work on film only, just as they did.
No photographer should be jealous of me or my photographic work. My work consist of working on roll film, with film cameras. I do not have any ambitions with trying to muscle in on the cache of famous photographers with huge followings. I refuse to enter into the debates of what new camera has the greatest pixel count or if film happens to be dead, alive, a zombie or a saint. When I do exhibit my photography, it is every 5, 6, 7 or 8 years. The uploads of my work does not meet a hundred photographs a month. Perhaps, 10 photographs uploaded a week & if this does happen, I would consider it to be a lot of uploading for me in one week's time. My lack of uploading my own photography does not measure up to my sessions & bulk of photography, because I am always photographing & processing film, not always uploading to social-media.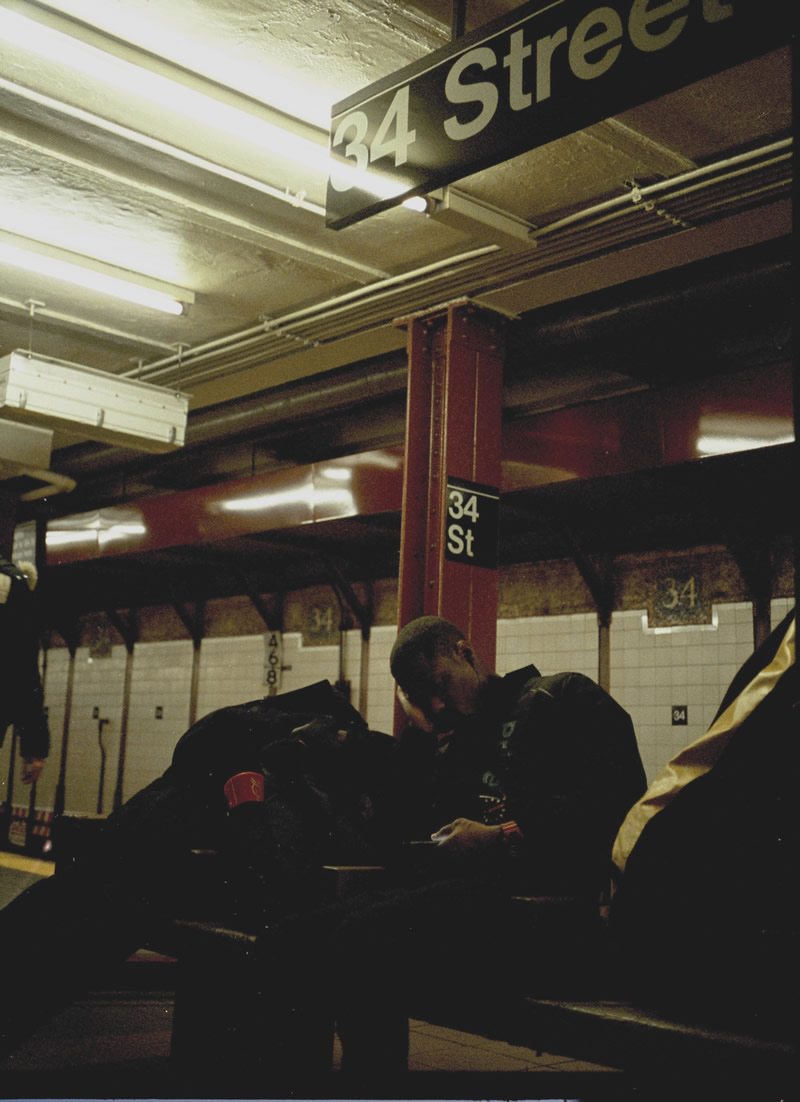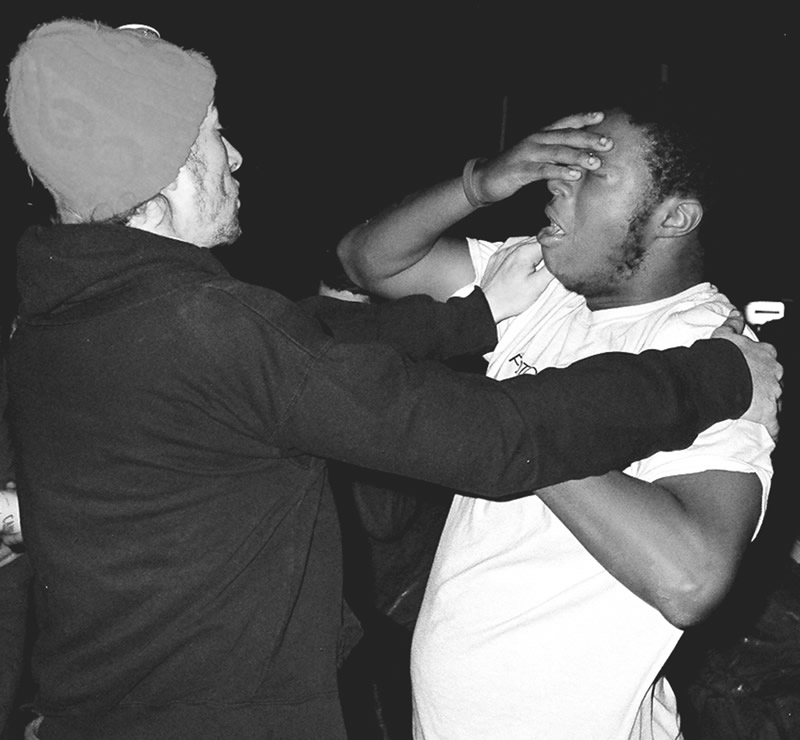 My philosophy about Photography grapples on a pragmatic agenda. It is my belief that the camera has had little improvement, ever since Nicephore & Louis Daguerre were figuring out what a box with a lens & a chemically driven pre & post-production process could do with the latent image. Eadweard Muybridge's invention of the shutter in the late 19th century, in my opinion, might have been the most significant & final climatic invention for Photography. It was the cap of the Golden Age of photographic equipment being invented & improved, from France to England, to Germany & the United States.
I think that the Moment should always be the Heart of Photography. The digital technology of today does deserve a standing ovation. But, the technical know-how should always be built on the core of individual technique. Another opinion of mine, when it comes to the Film vs. Digital debate, would be this: I can see how the thickness in the line of technical (digital) overwhelming technique (film) can make this medium seem so artificially intelligence driven. Of course, in the 19th & 20th centuries, Photography met a fullness with the mathematical & science driven technical guidelines & the photographer's technique being in a united happy marriage. Consumerism has led the charge of Photography wanting to divorce film photography & this would only divide a medium into a commercialism that will only care about the competitive complexity of pushing new gadgets into the masses, abandoning the simplicity which was always a home for Photography, ever since the 19th century.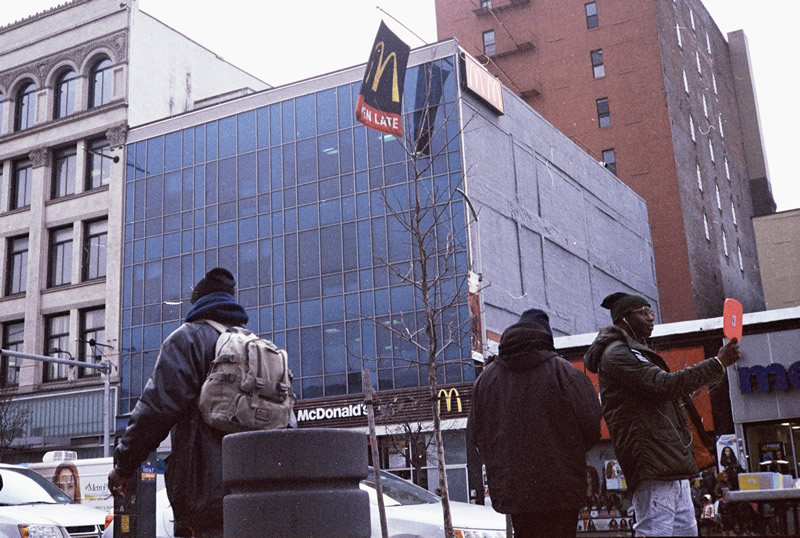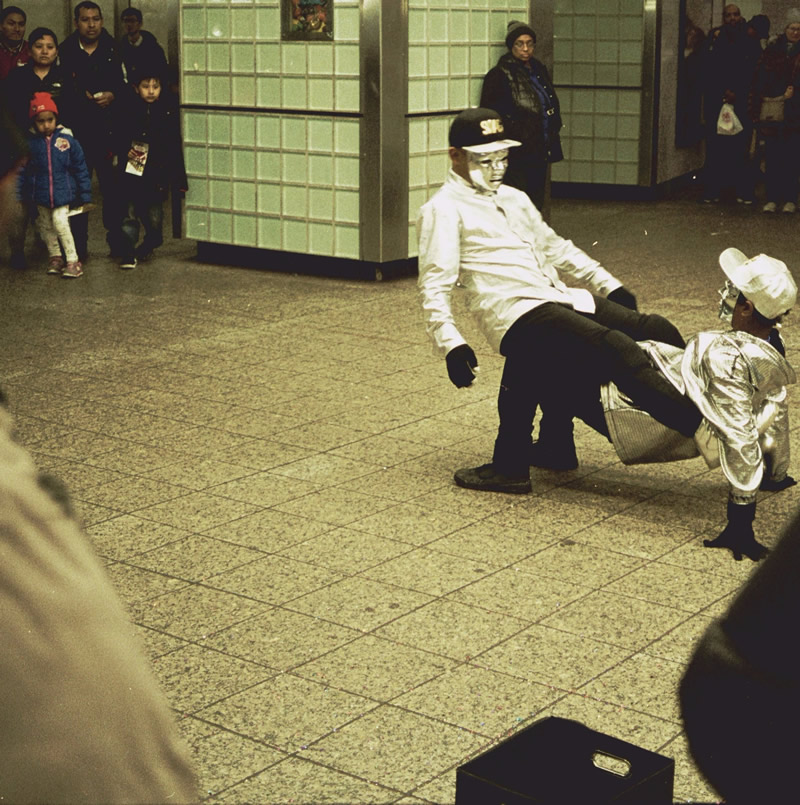 About Shaun La
Shaun La is a photographer & writer. Starting off with the medium of photography at the age of 18 (20 years ago) with a Minolta Hi-Matic & 135 film, the desire to see the moment became a way to envision the possibilities in wanting to be a timer awaiting to see if he could photograph more moments. His photography extends into fashion, street, photojournalism, landscape, still-life & candid realities — still utilizing film cameras only, 135 & medium-format film. As a writer, he has penned numerous essays on various topics, which has been published by the Amsterdam News, the Baltimore Sun, Afro-Punk, Camera Obscura & other media outlets. Currently, he is working on his book, "The Perpetual Intellectual View Called Photography: Essays," & putting together the building blocks for an upcoming exhibition on his Photography.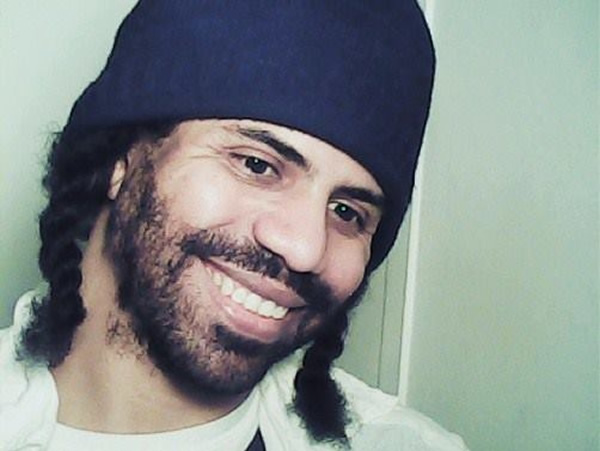 You can find Shaun La on the Web :
Copyrights:
All the pictures in this post are copyrighted Shaun La. Their reproduction, even in part, is forbidden without the explicit approval of the rightful owners.