Artist Yaoyao Ma Van As shows heartwarming depictions of the unbreakable bond between dog owners and their furry companions. She loves to show in her work the funny and happy parts of having a dog in your life. In each drawing, she draws a picture of herself and a picture of her dog. It's a great example of how wonderful life can be when you have a dog as a friend, as well as how beautiful it is to have a dog.
Yaoyao Ma Van As, currently living in Los Angeles, has worked with many famous brands, like Disney TV Animation, Warner Brothers Animation, Rick and Morty, Stoopid Buddy Studios, Starburns Industries, but today let's focus on her personal art project – a series of heartwarming illustrations about a girl and a dog.
In her words "My creative ideas come from many different places, mainly my pet dog Parker is my biggest inspiration. We adopted him almost four years ago and he's been the center of our world ever since."
Scroll down and inspire yourself. Check Yaoyao's website for more amazing work and info.
You can find Yaoyao Ma Van As on the web:
#1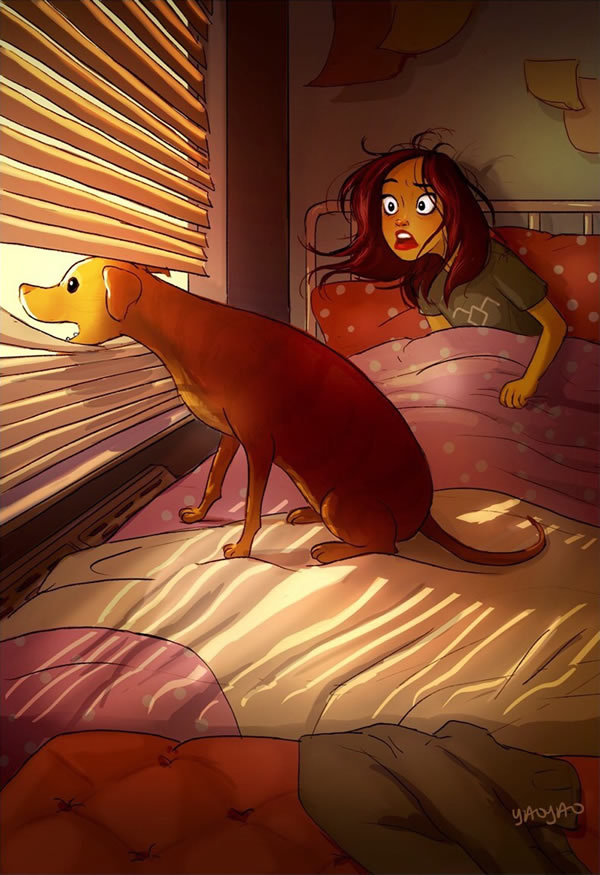 #2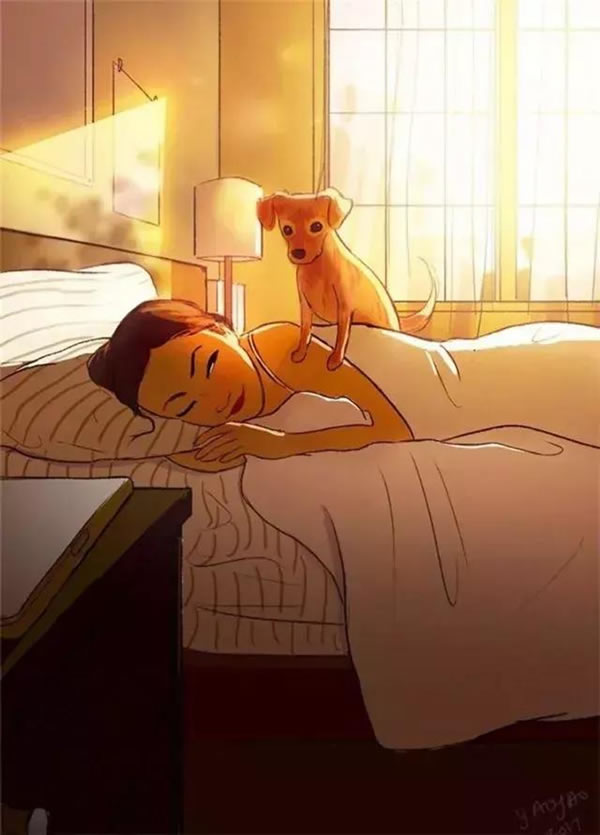 #3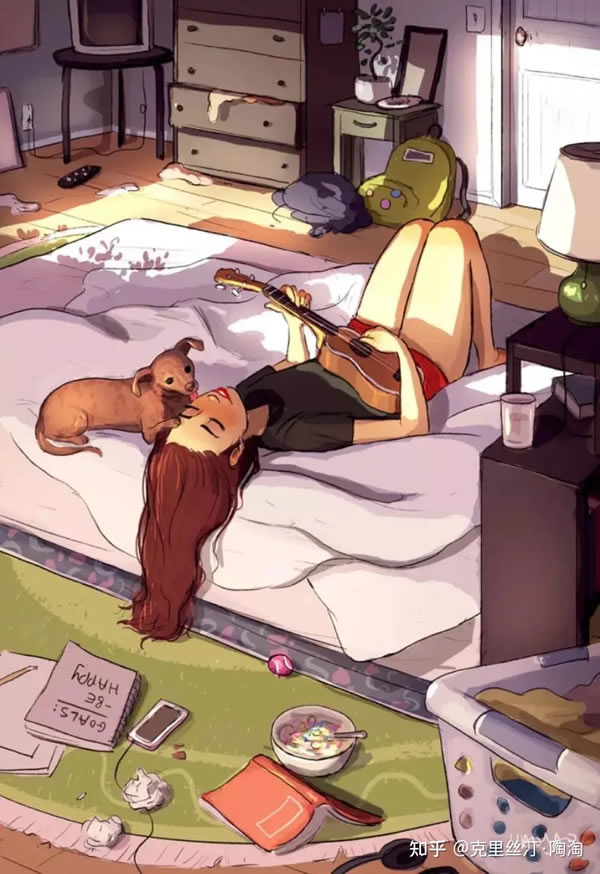 #4
#5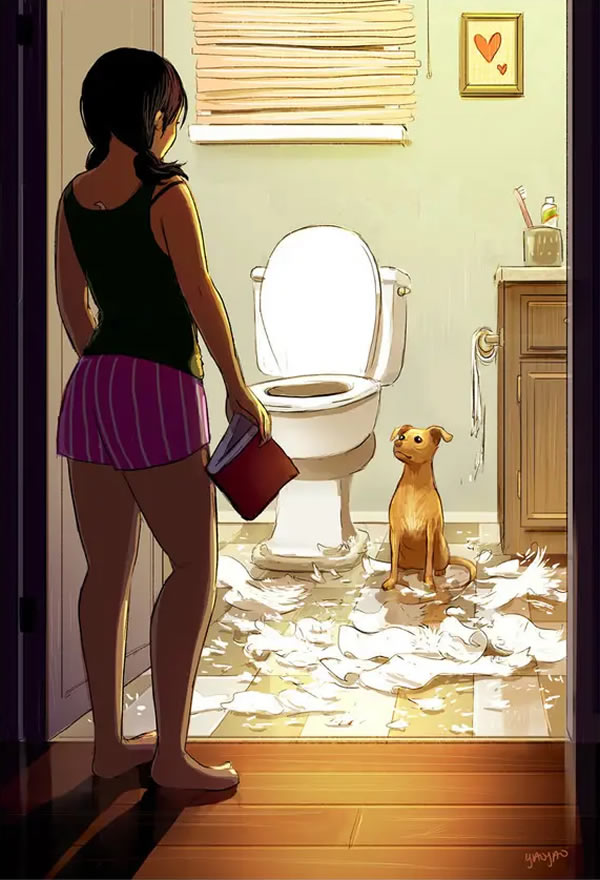 #6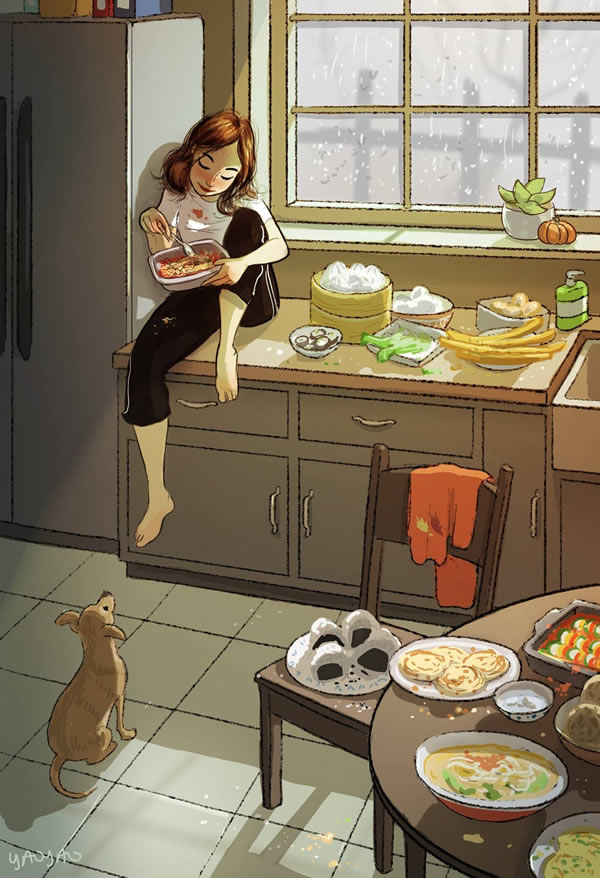 #7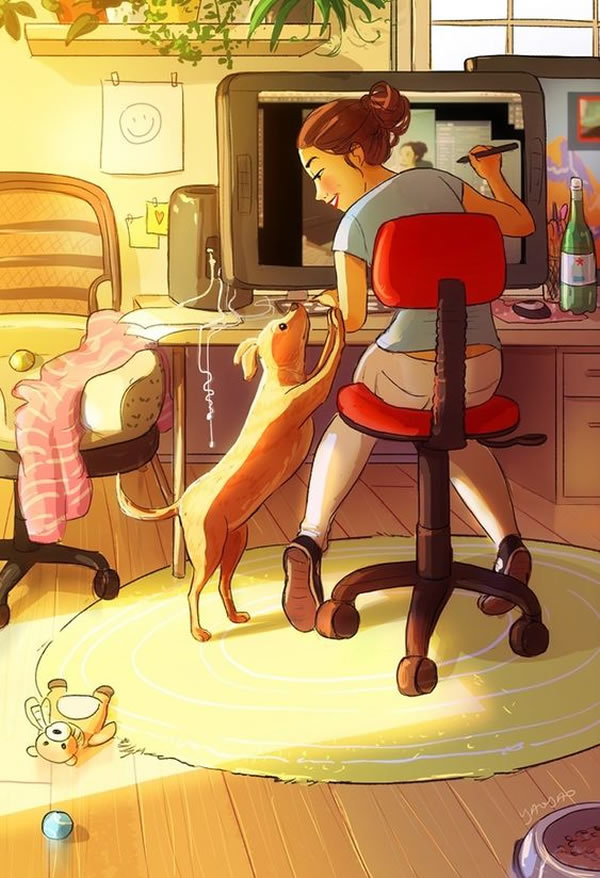 #8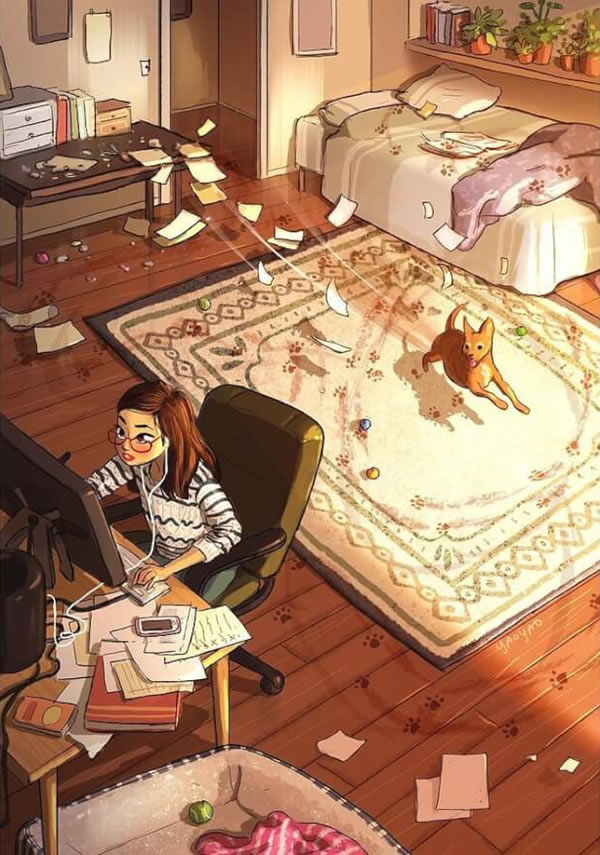 #9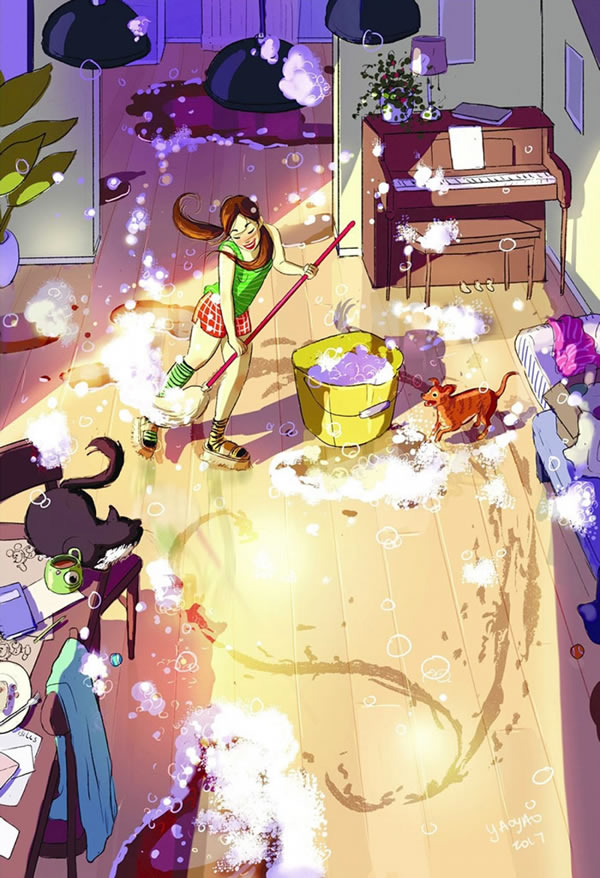 #10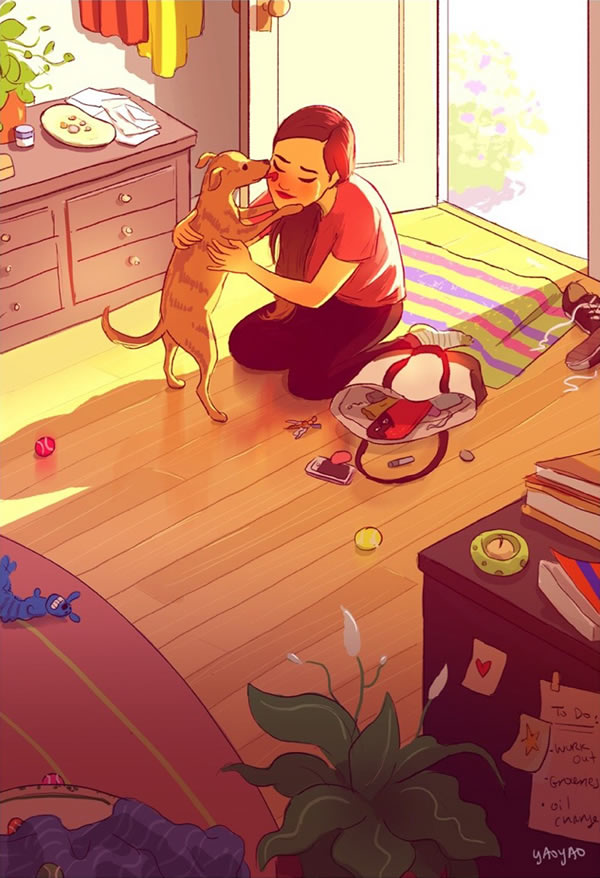 #11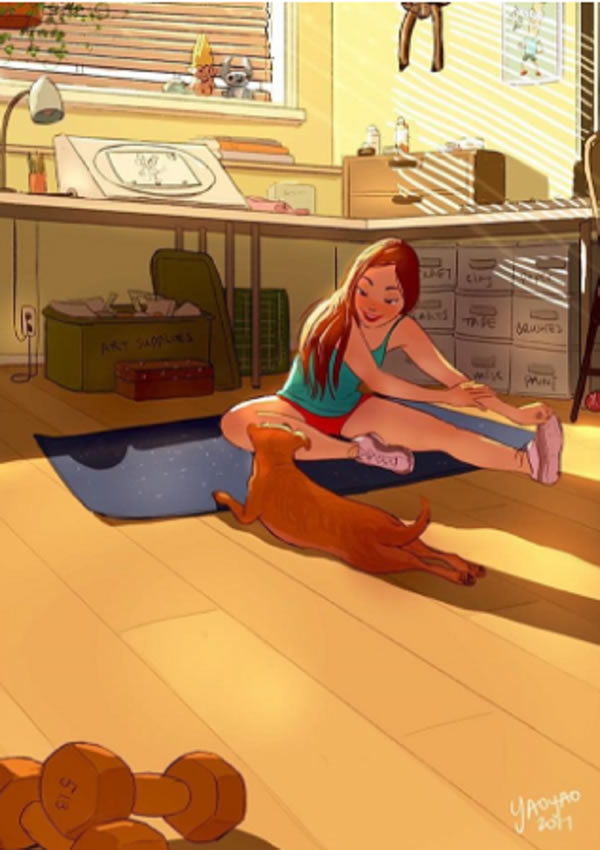 #12
#13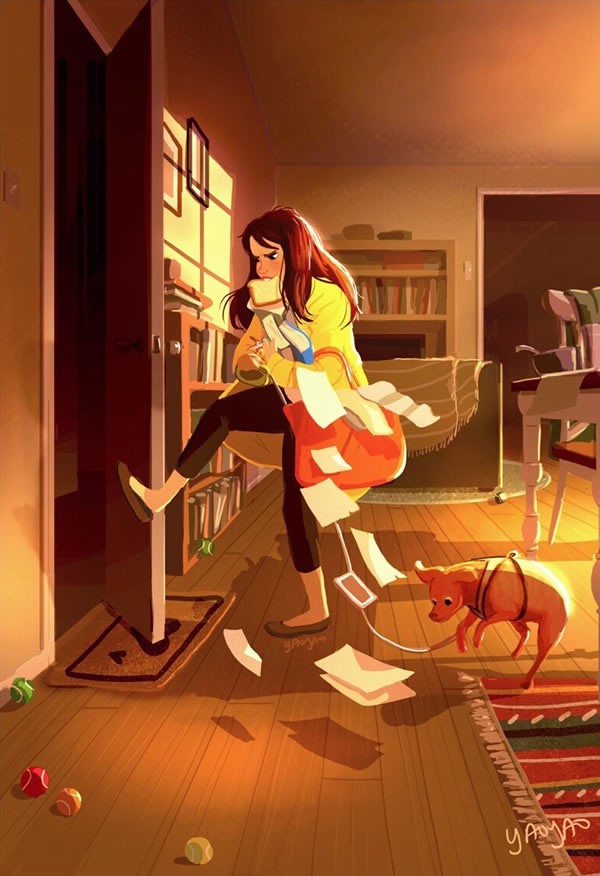 #14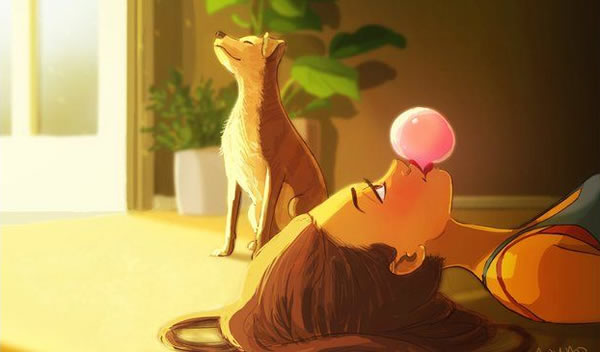 #15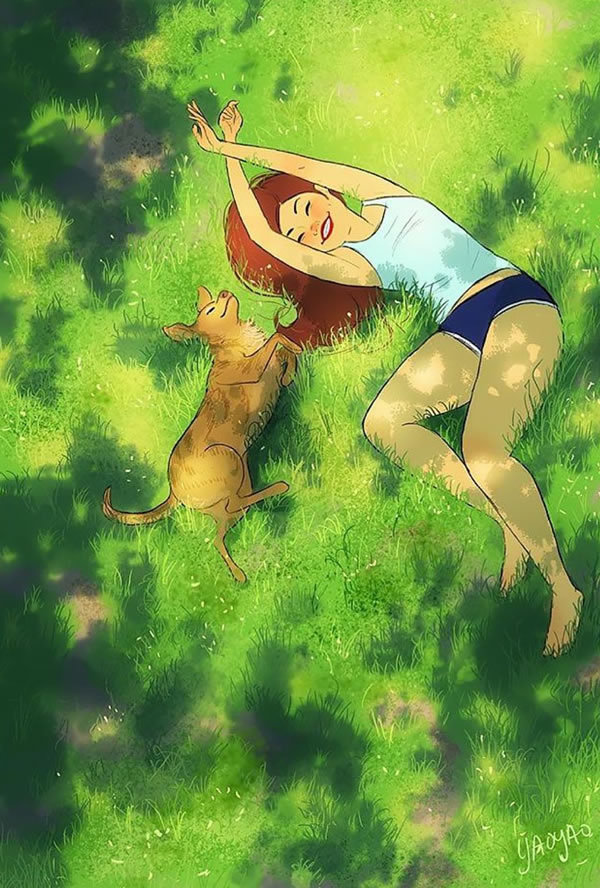 #16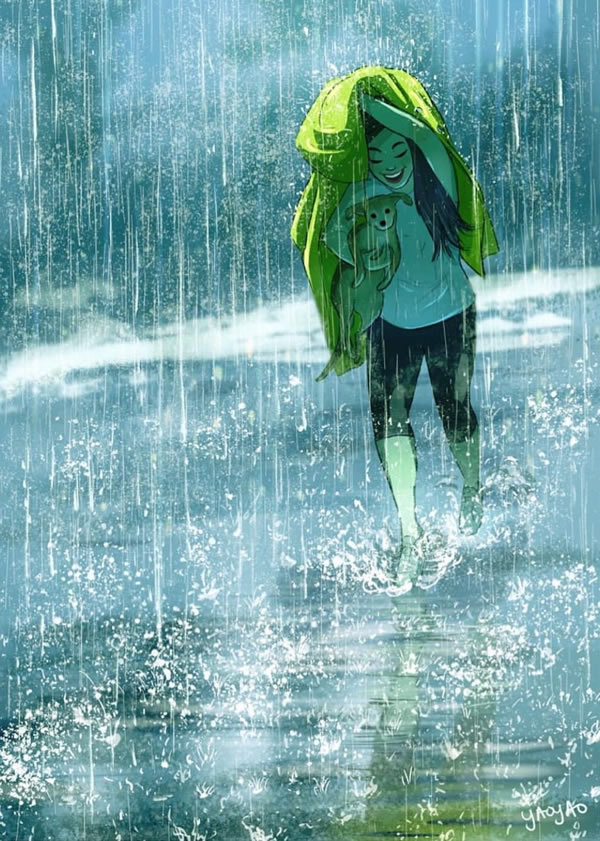 #17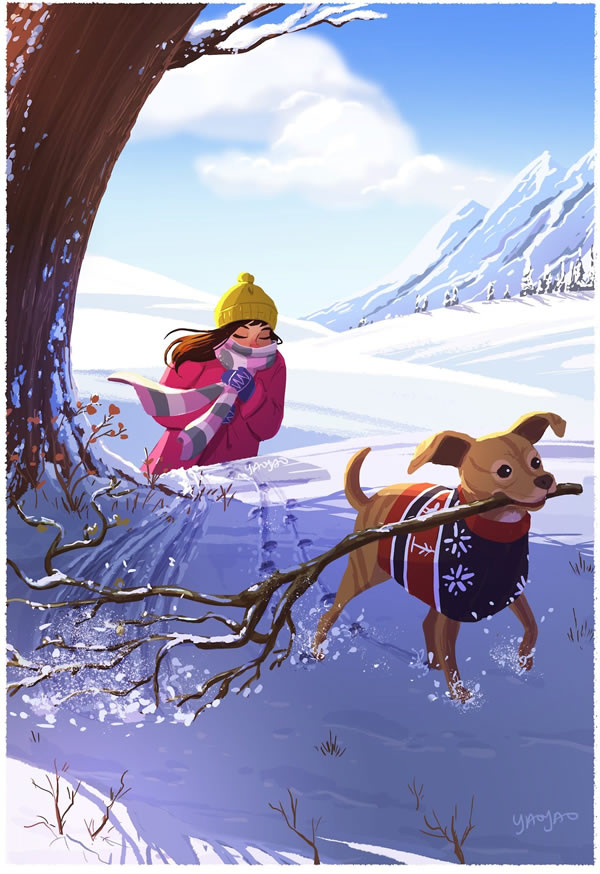 #18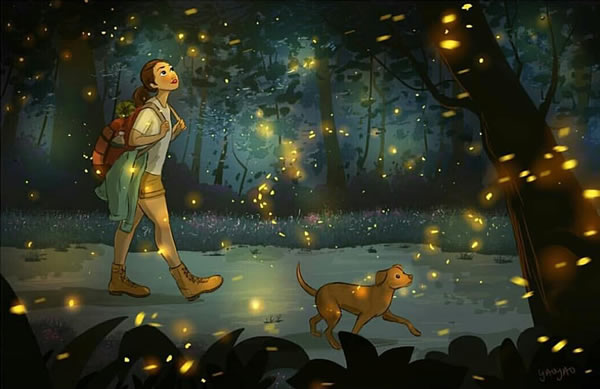 #19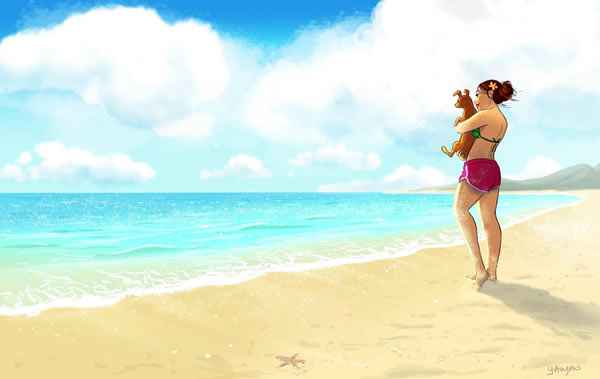 #20
#21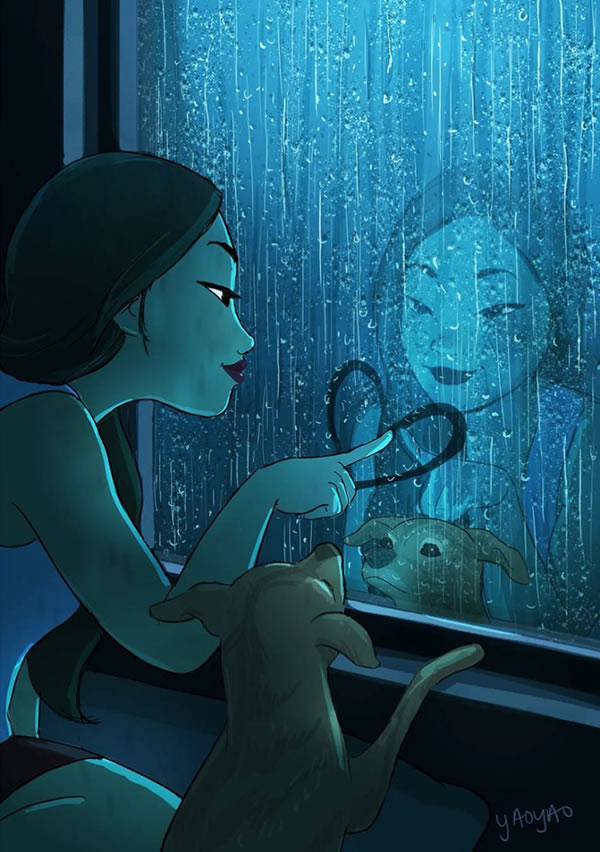 #22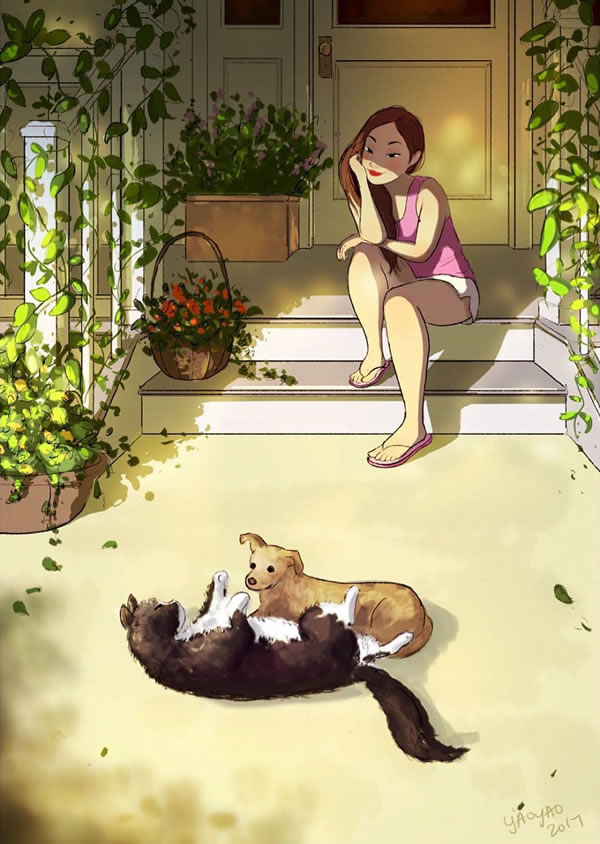 #23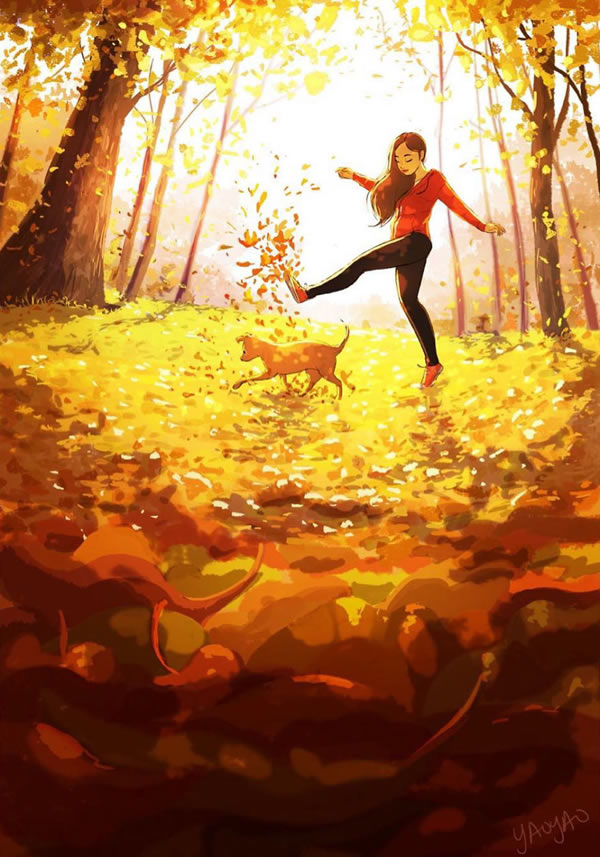 #24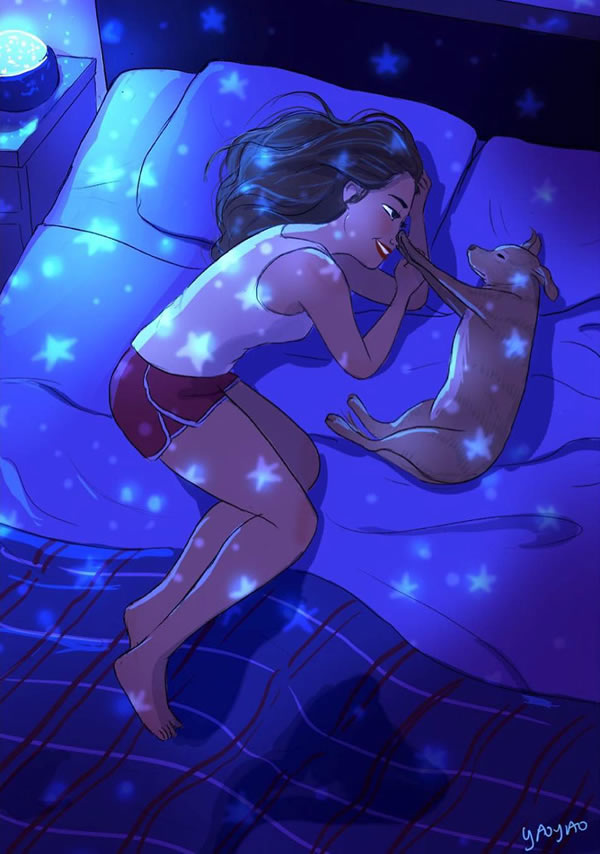 #25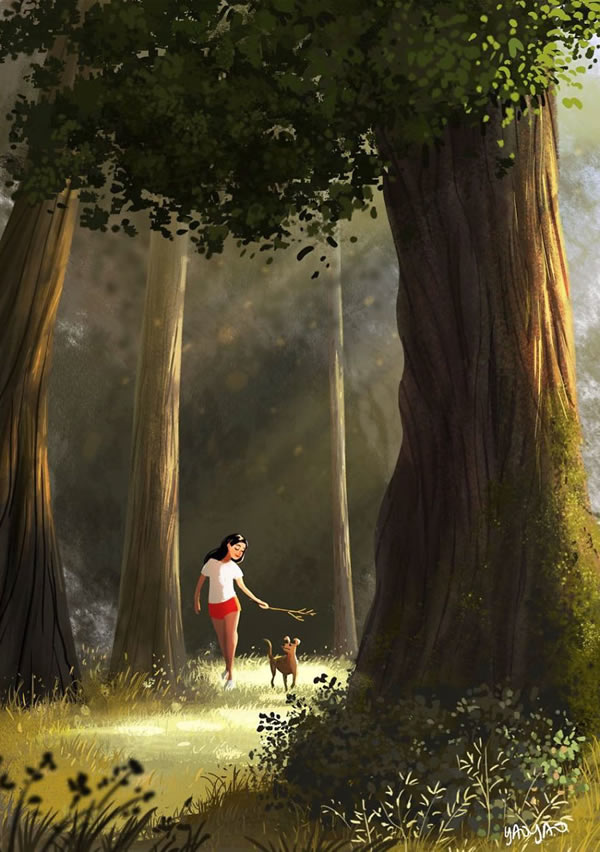 #26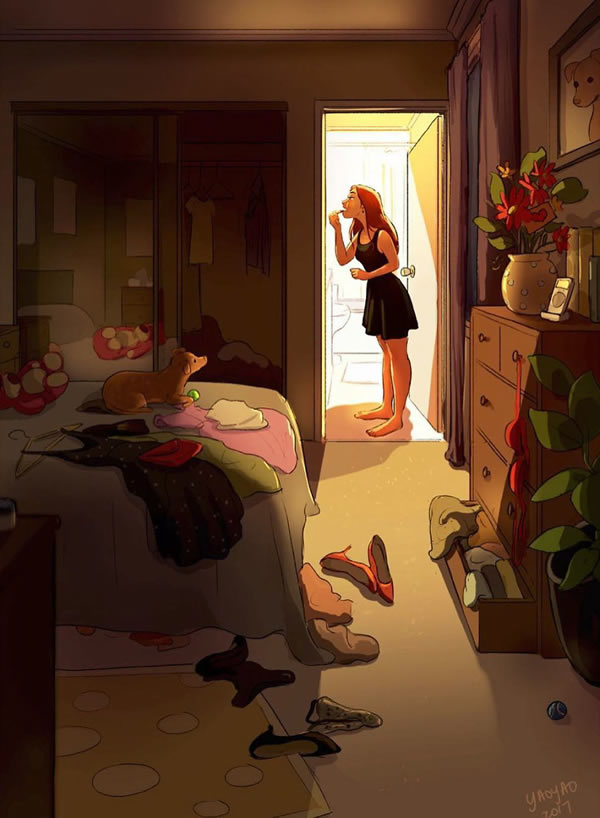 #27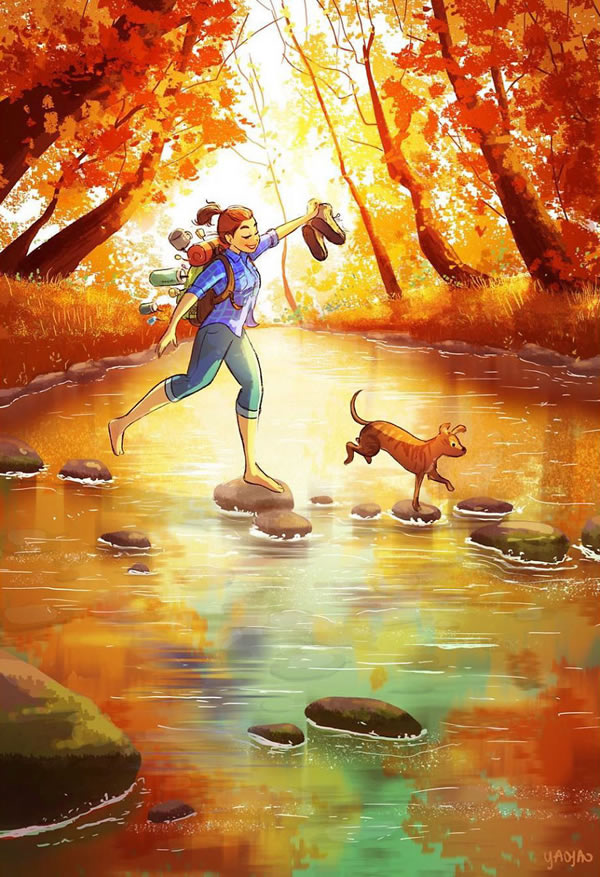 #28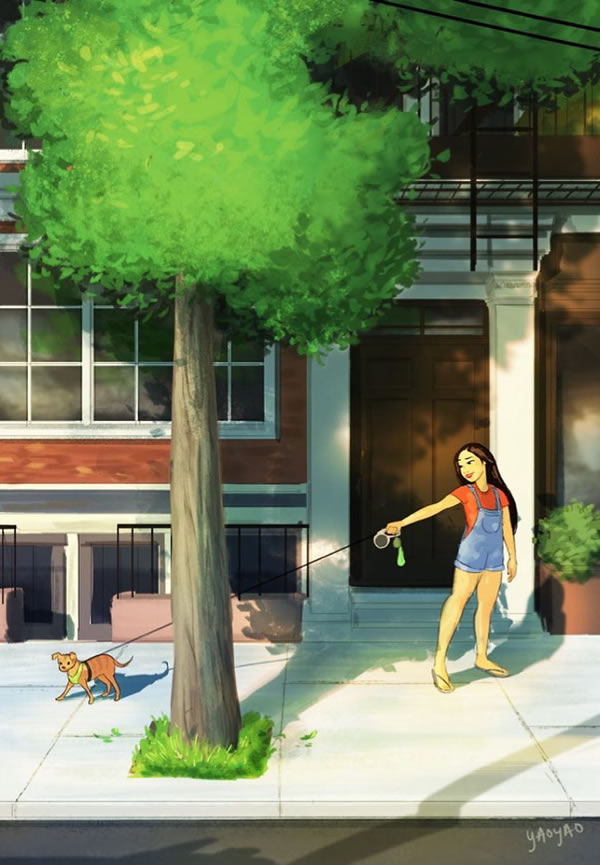 #29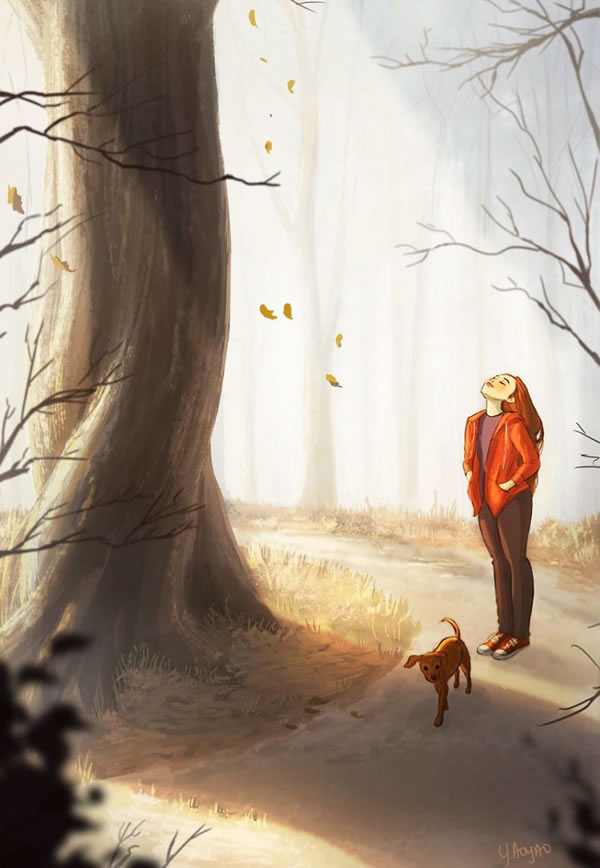 #30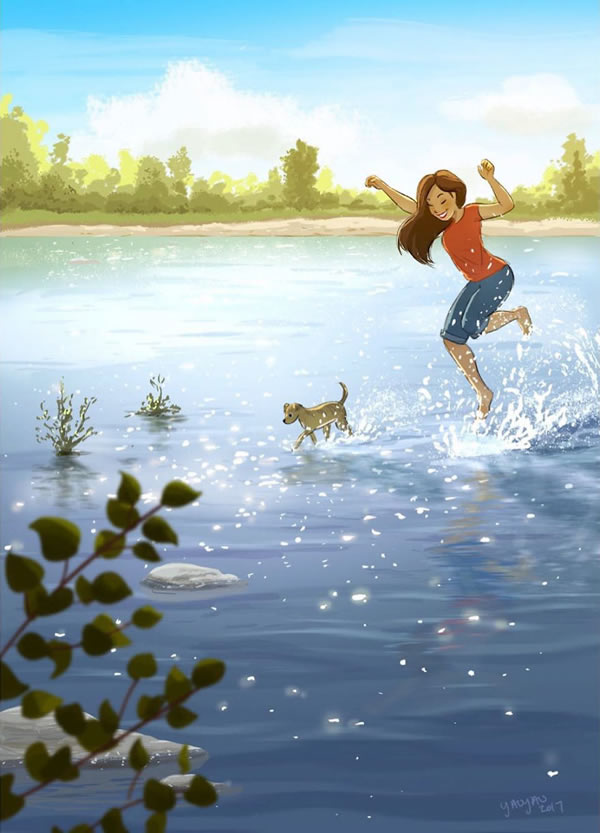 ---
Related Articles: