Animals have an extraordinary ability to touch our hearts and inspire us with their natural beauty, grace, and charm. Whether they are wild creatures roaming the savannah or domestic pets cuddled up on our laps, animals have a way of bringing warmth and joy to our lives. In this article, we present 25 captivating photos of animals that are sure to warm your heart.
These 25 captivating photos of animals are just a small sample of the beauty and wonder that can be found in the animal kingdom. From the tiniest insect to the mightiest elephant, each creature has its own unique charm and character that makes it special. Take a moment to appreciate the animals in your life and the joy and wonder they bring to the world.
Scroll down and enjoy yourself. All photos are linked and lead to the sources from which they were taken. Please feel free to explore further works of these photographers on their collections or their personal sites.
#1 Our Cat Had Kittens Days After We Had Our Baby. The Kitten Climbs Into The Lounger With A Baby Whenever He Has The Chance. These Two Were Destined To Be Best Buds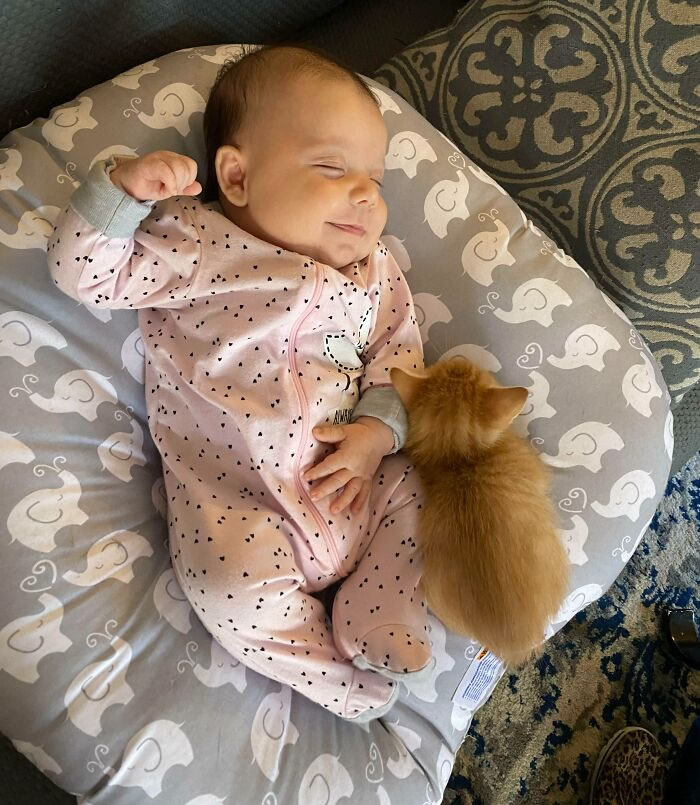 #2 My Sister Recently Had Her First Baby. I Took This Picture When She Introduced Him To Her Cat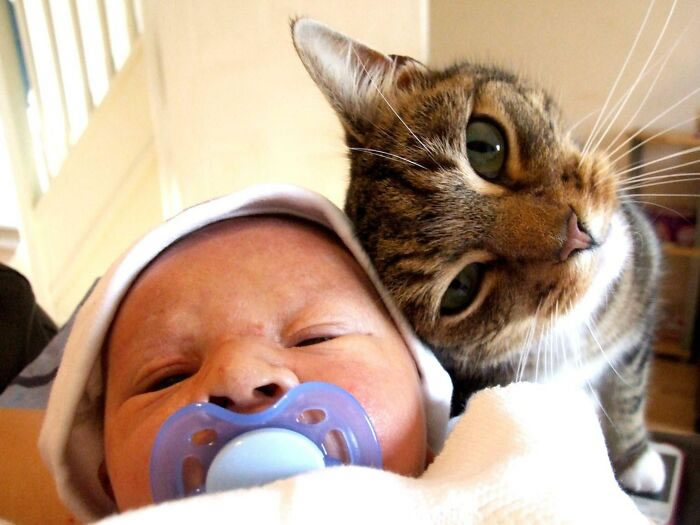 #3 "A kitten sandwiched between 2 fawns." Simply adorable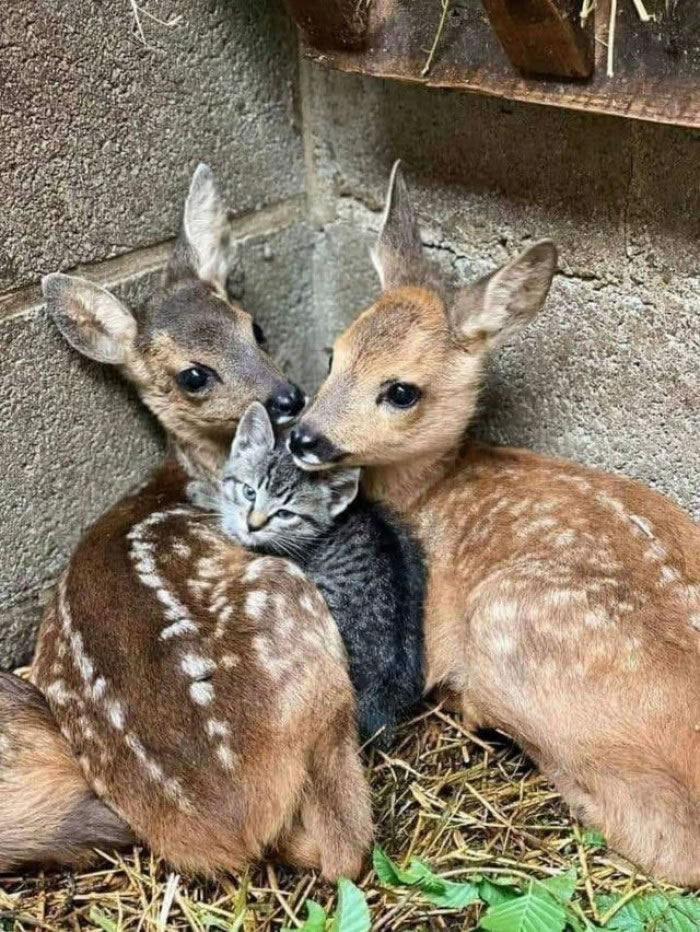 #4 "My fiancée insisted on buying Geordie a tux for our wedding."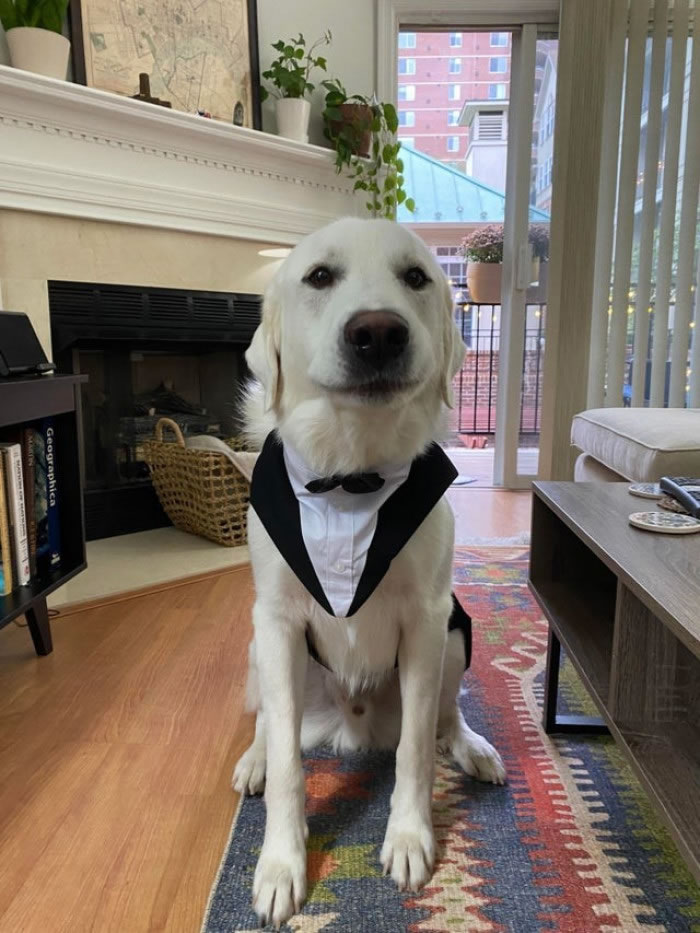 #5 "A pregnant stray, Tabby, jumped up in my lap this morning and cradled herself in my arm like this. She kneaded at my beard while I rubbed her belly until she fell asleep like this."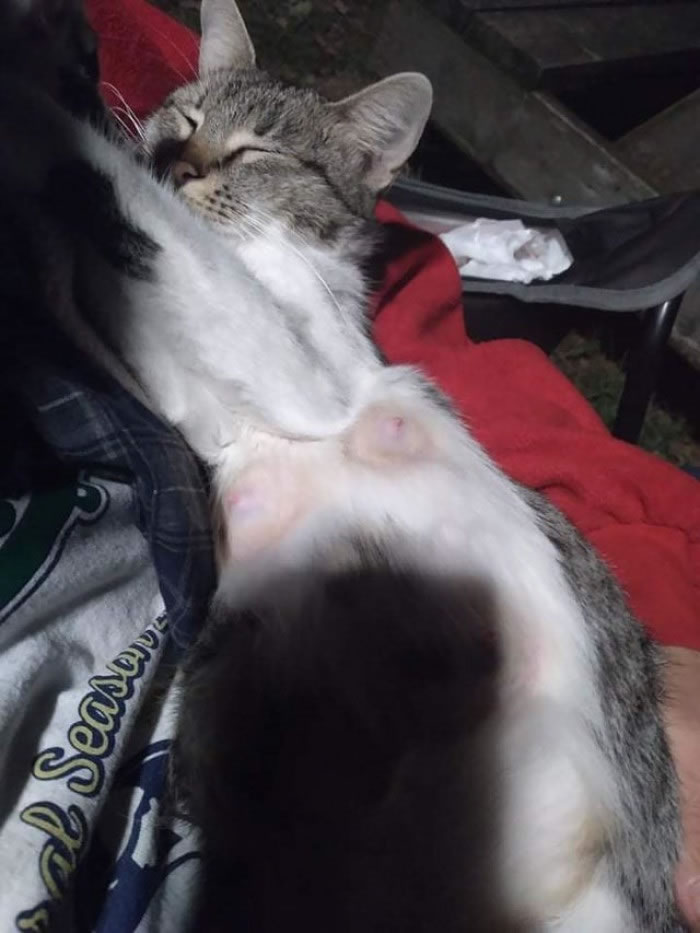 #6 My Son Has Loved My Cat Since The Day He Was Born. She Tolerates That Love In A Way I Never Thought Possible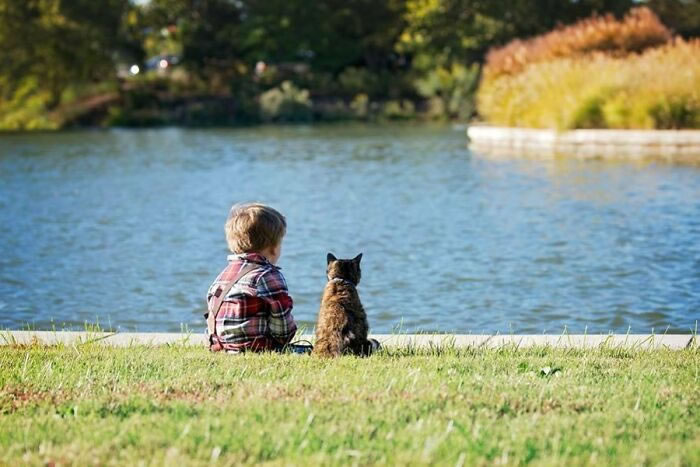 #7 My 1.5-Year-Old Son And 14-Year-Old Cat Had A Moment This Morning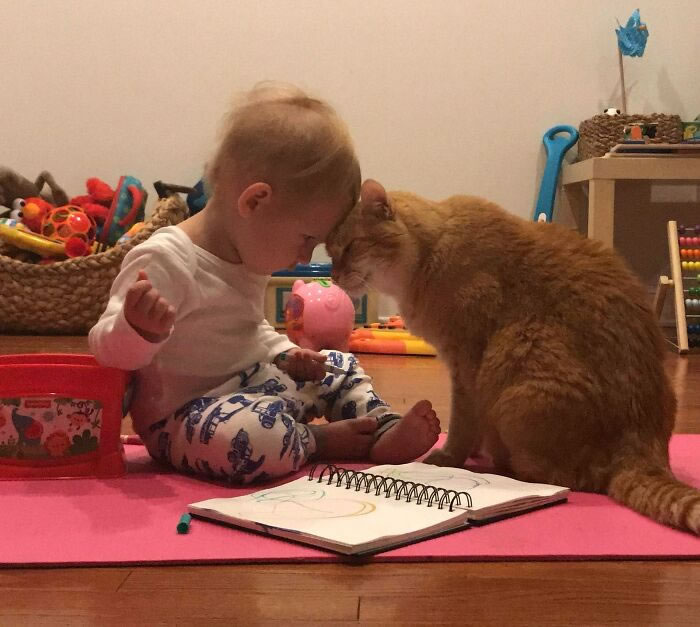 #8 Incredibly small, incredibly cute. Is this real?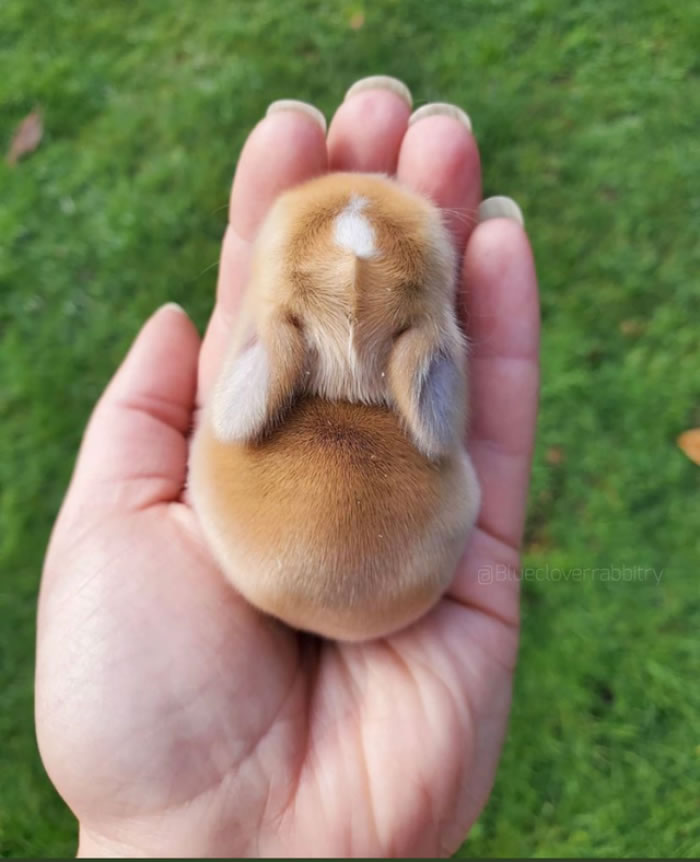 #9 Meet Indira. She lives in the San Antonio Zoo.
#10 "There are 4 cats in this picture!" Can you find it? She is a master of disguise.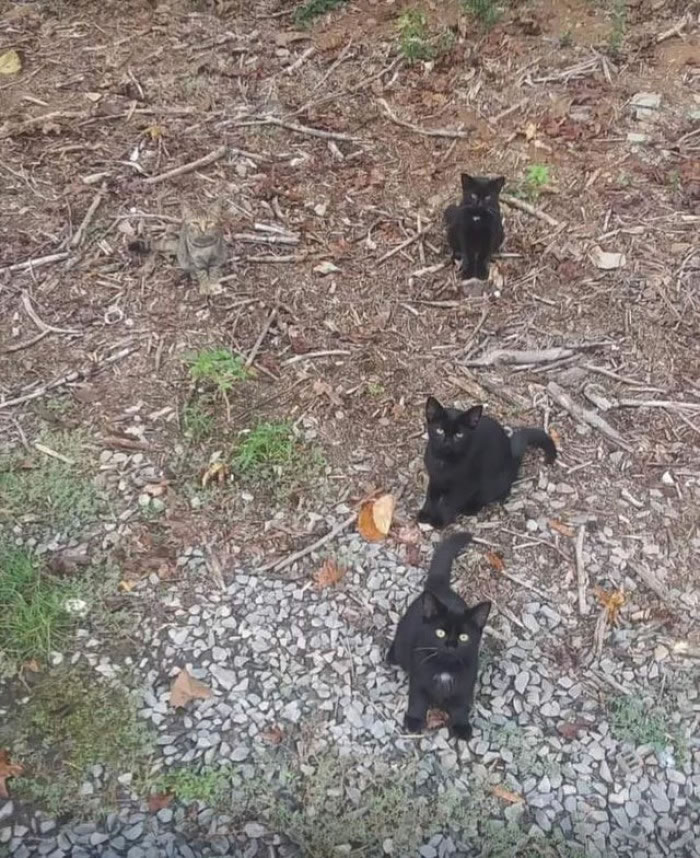 #11 "My MeerCat, Margot."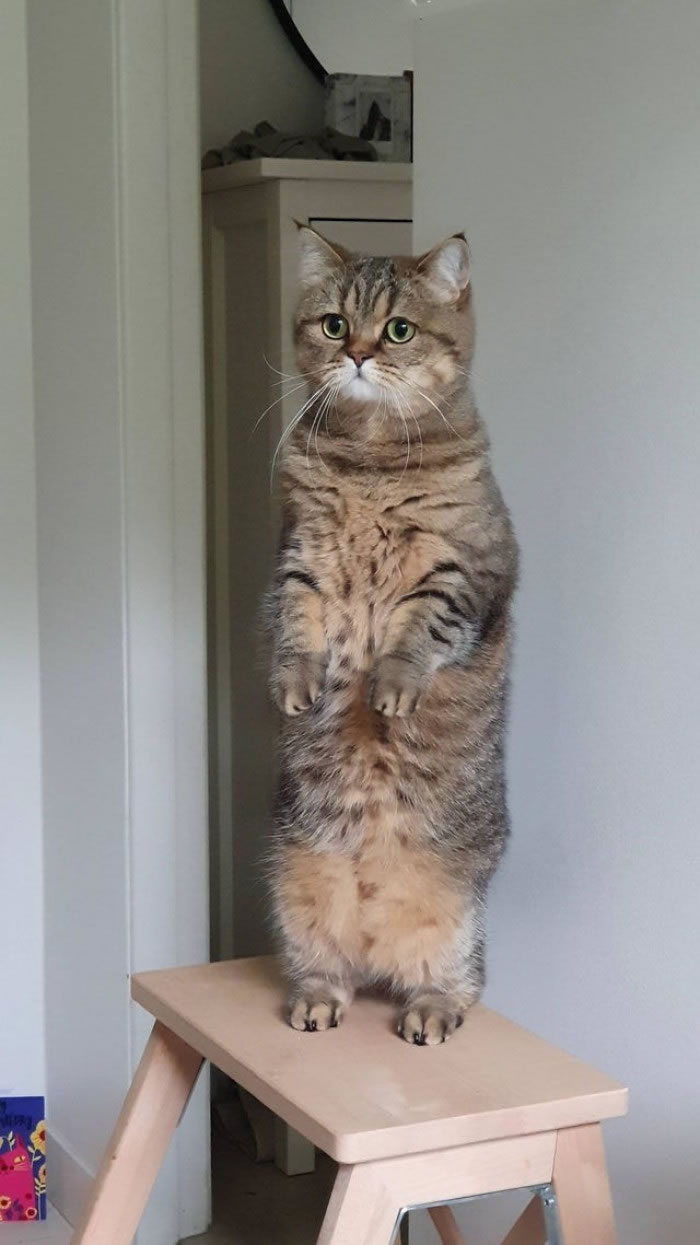 #12 "Kitty has achieved nirvana."

#13 "Anyone with a cat please explain how do you say no to this face" Can you?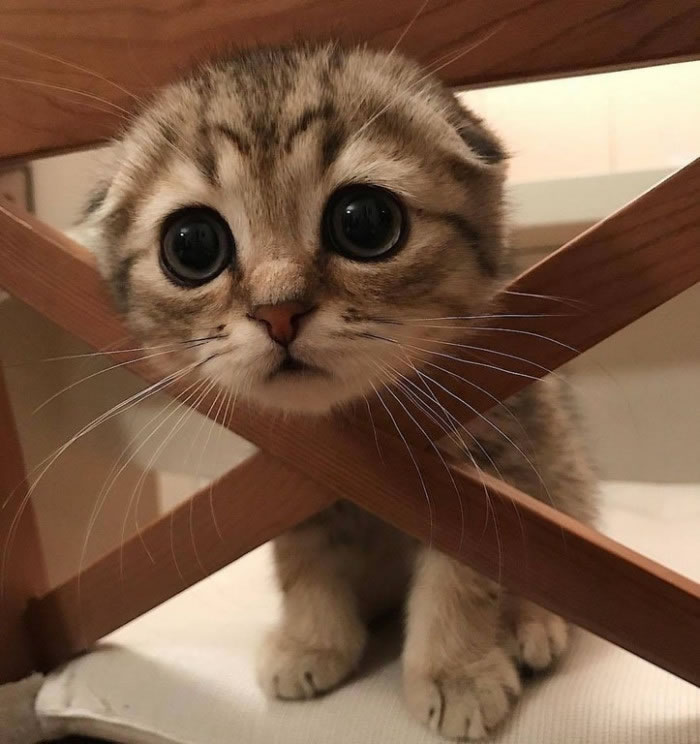 #14 "Egg is 21 today! We brought her home from the shelter in December 2000. Since then we were married, moved six times, and raised a teenager."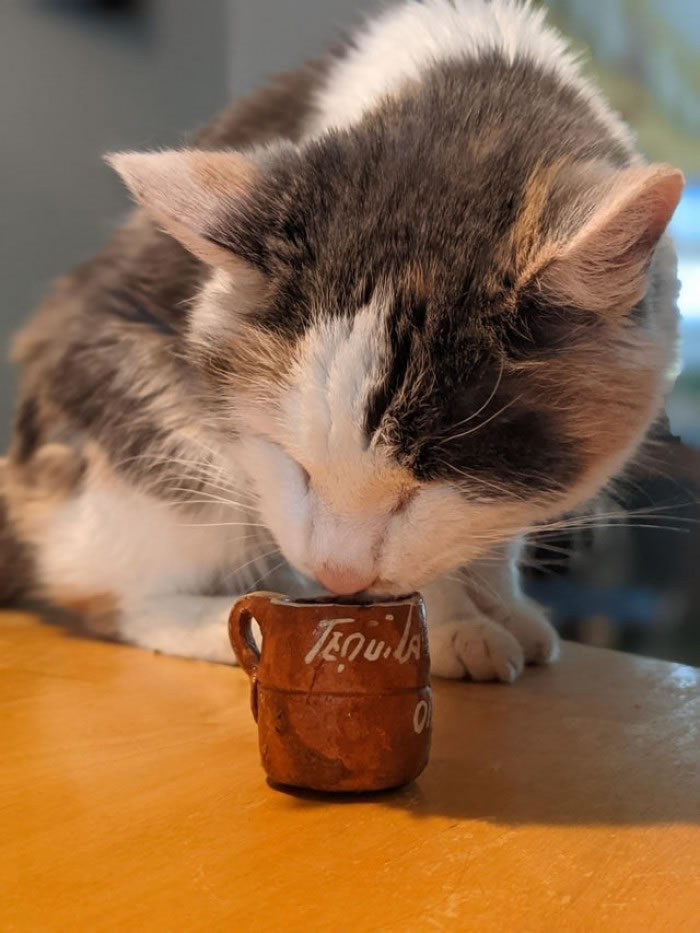 #15 My Twin Cats Meeting Their New Baby Brother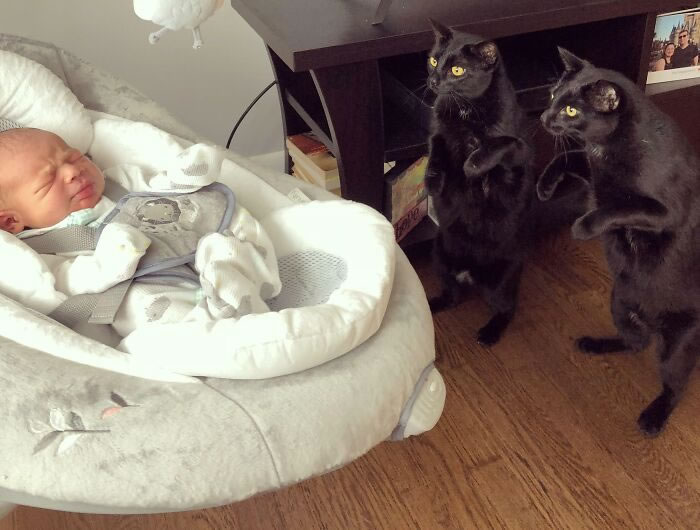 #16 Why Does My Cat, Whom I've Had For 10 Years, Lick My Baby? He Doesn't Lick My Older 2 Kids (4 And 6), But I Can't Get Him To Stop Licking My Baby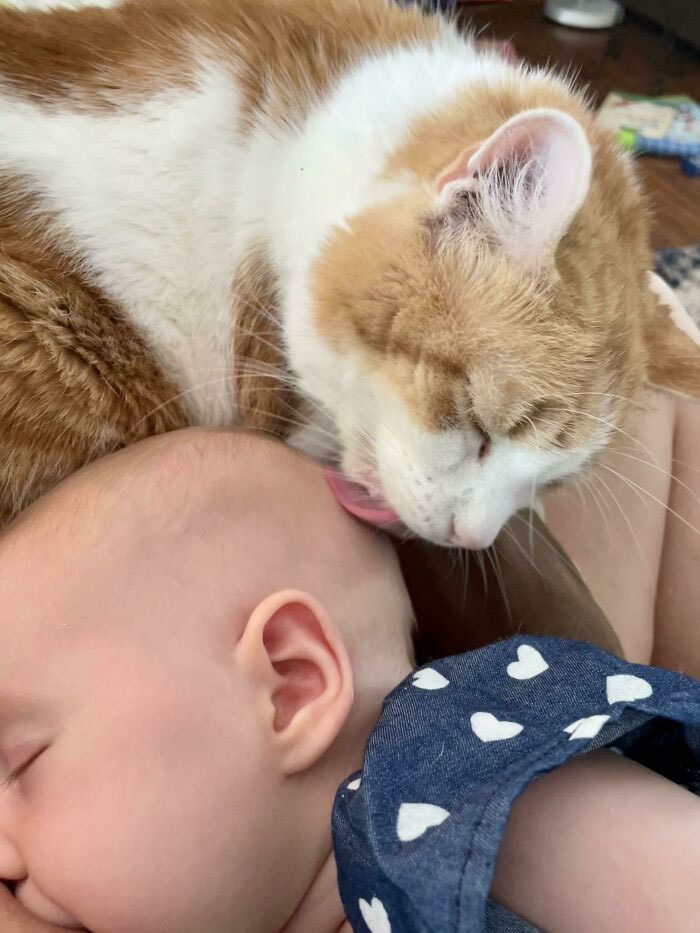 #17 Cat Who Hates And Attacks/Runs From Everybody But Owner Now Madly In Love With Two-Week-Old "Sister". Keeps A Watchful Eye Out When Anybody Holds The Baby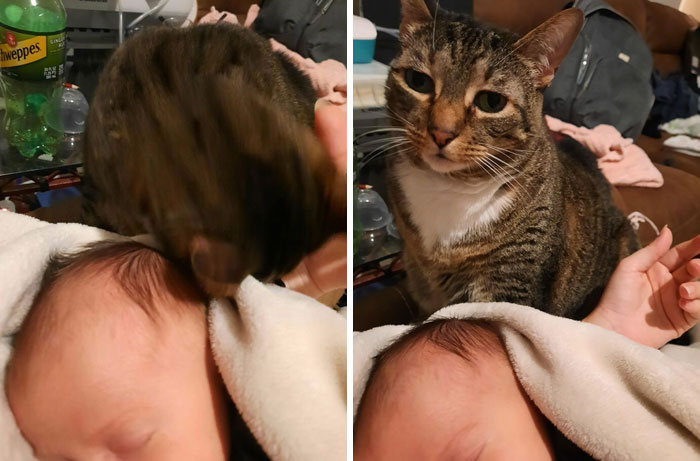 #18 What are you looking at? Any questions?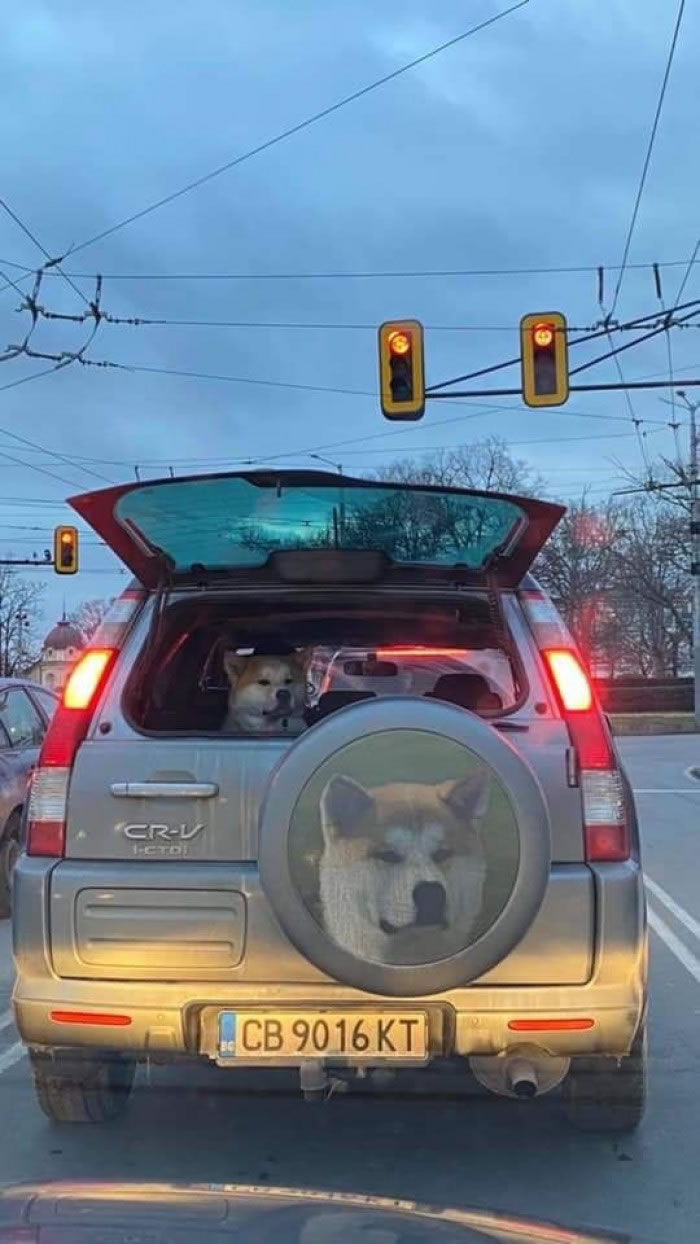 #19 "He looks so polite!"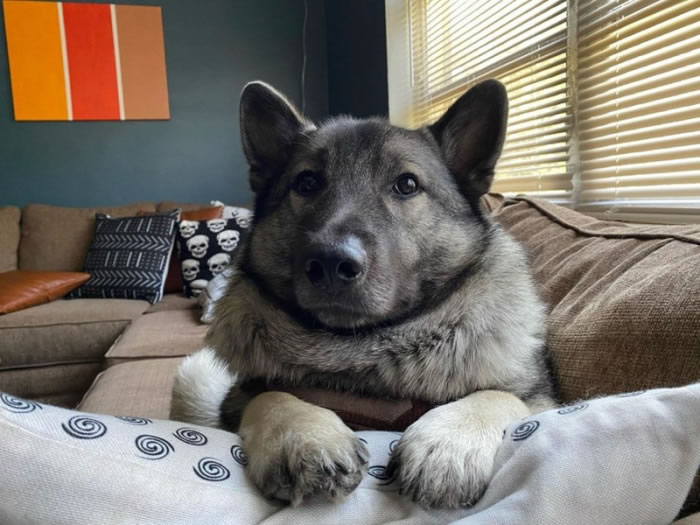 #20 Best buddies forever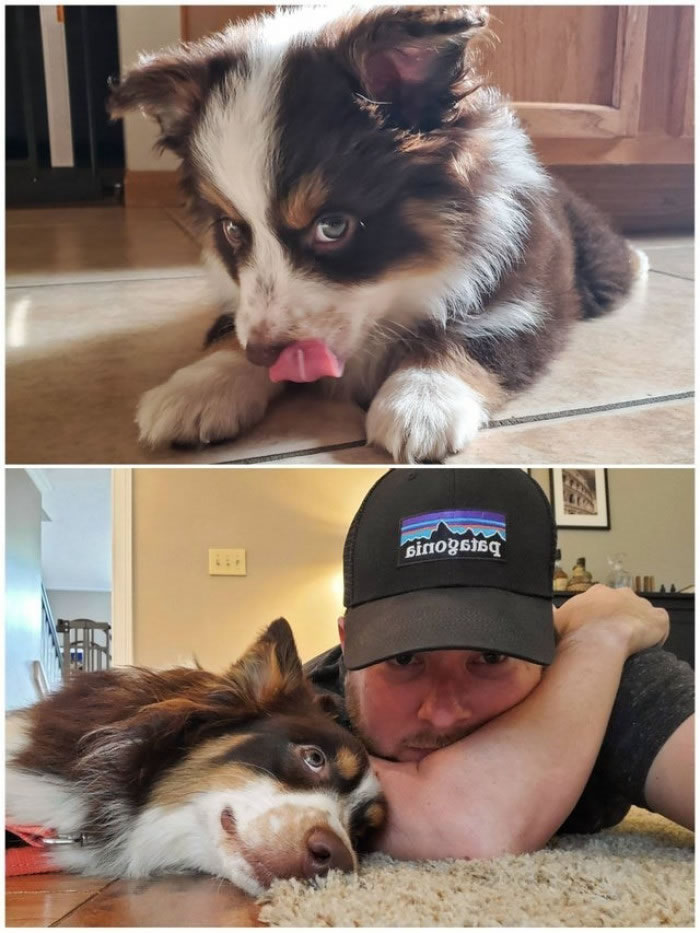 Image Source: u/Iamthetophergopher
#21 "Meet Bonner, the bestest therapy dog at Children's Hospital Los Angeles"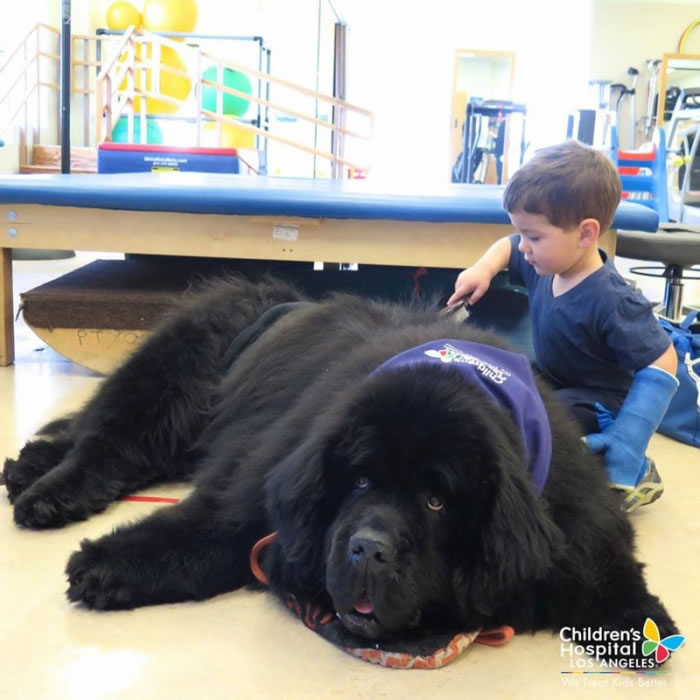 #22 Let me make this photo even better…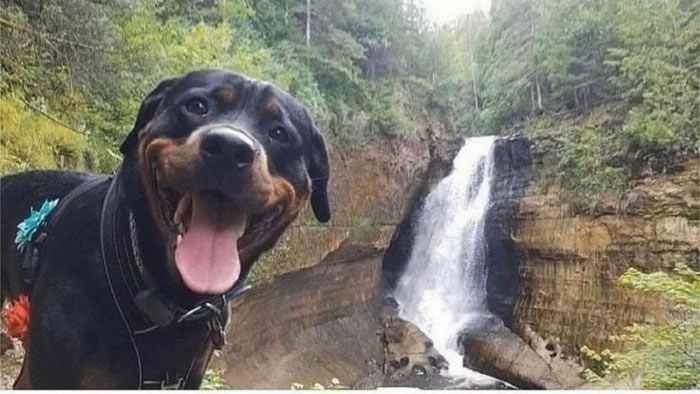 #23 "Meet Penny. Penny has beautiful big eyes."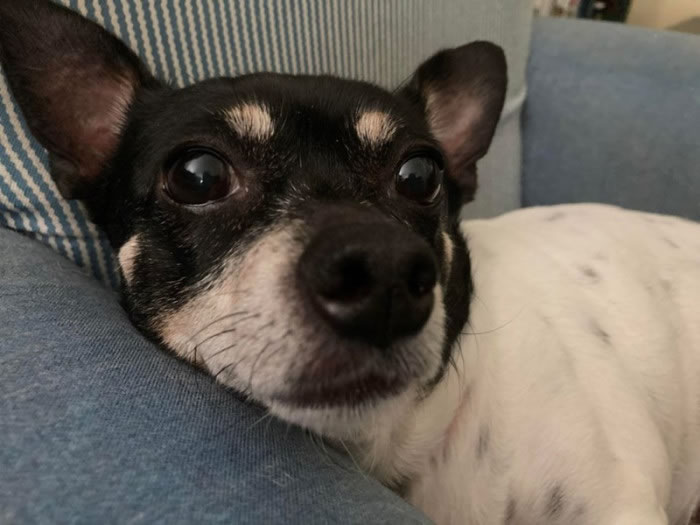 #24 "My GF of 3 years came with a package deal, meet Mesha"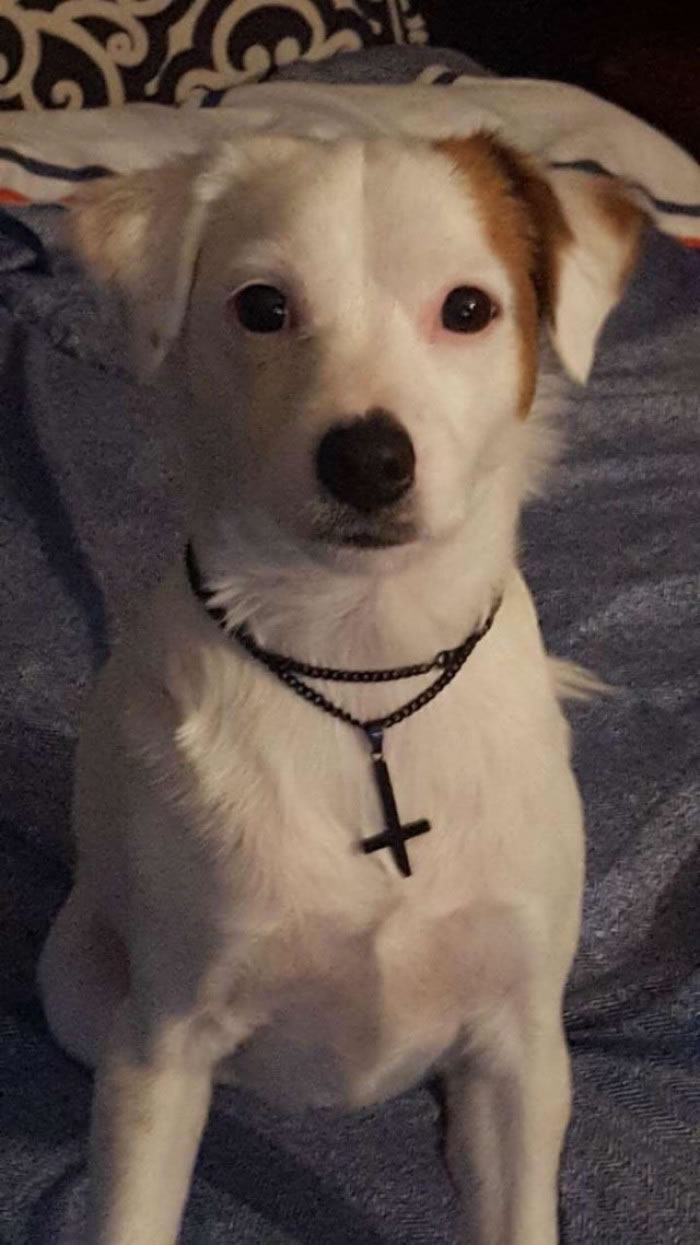 #25 "A rare genetic mutation makes this cat half black and half ginger."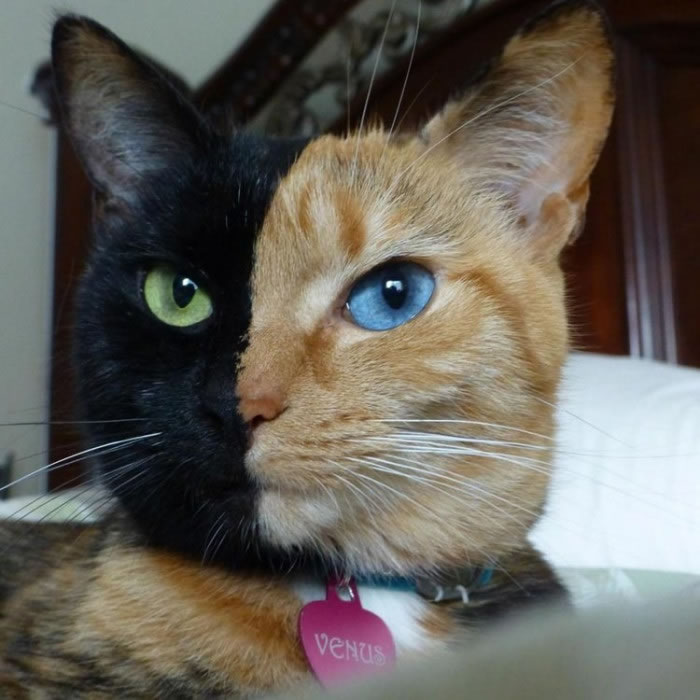 ---
Related Articles: