Definitely intriguing stuff, Soumya Shankar Ghosal this name is quiet familiar in the circles of Indian Street Photography. Yes, such an amazing character who loves to express himself quiet frankly yet with humbleness. In this short interview with 121clicks.com, Soumya remembers all from the early days of his photography stint and gives us numerous tips and moments to savor in street photography.
Speaking about his photography style, I was taken back in surprise looking at these unique story telling photographs. None of them looks staged nor I don't have any idea about how someone could so cleverly make up these characters to form a simple story out of the ordinary dailylife with not much time or characters to listen to you. A fantastic photographer who continues to impress with his compositional skills and more. Take a look and get inspired.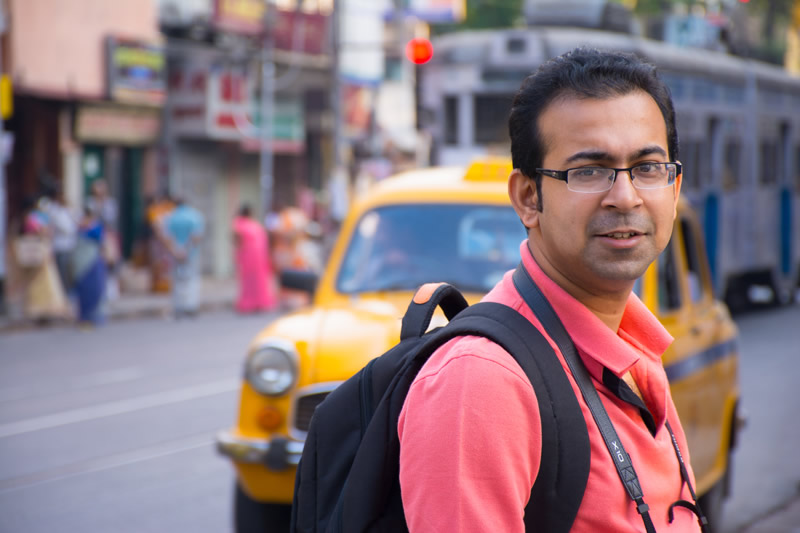 Hi Soumya, could you tell us a bit about yourself and what you do?
Hello, I am Soumya Shankar Ghosal, based in Kolkata (Calcutta), India. I love my weekdays rummaging through the maze of Excel Sheets and enjoy my weekends more when I am united with Streets – both photography and food. To fund my weekend extravaganzas and of course my family I work as a Management Consultant, specializing in Financial Data Analysis. Professionally I am a MBA in Finance, GNIIT in Systems Management, MCP and an ISO 9000 Internal Auditor.
What first drew you to photography—and how did you discover it?
I have seen Cameras at home from childhood. But as a kid I was not allowed to touch those mystical objects. My Grandfather owned Halina Rangefinder while my father had a Minolta SR-1S and a Zenit. The Amirah where these were stored was a No Entry zone for me. Most likely that was primary reason for me to ponder about the magical world of Photography. My Grandfather was the President of one of the oldest Photography institutes of India – Photographic Association of Dum Dum (PAD). He had a Dark Room at our Mezzanine floor and I have been visiting Photography Exhibitions with him as a kid. That was also probably a big influence.
The Mezzanine floor still today is referred as the "Photography Room". Since Cameras was inaccessible, I introduced myself to the world of Painting, which by luck I did quite well and had won several competitions. Painting did have an influence on my Photography. By the way my father very recently handed over to me his beloved possessions the 1967 Minolta SR-1S and the Zenit.
What makes Street and People Photography so special for you?
I got my first Digital Camera, a Sony DSC P3 Camera in 2003. That 2 MP Camera opened a new world for me. Like every beginner I started taking photographs primarily of Nature and used to hate if there was even a trace of Human element in any of my photographs. However, there came a point of time when I took up Streets (honestly, without realizing I was doing Street Photography). Streets were so much interesting that there was a paradigm shift in my thought about inclusion of People in my photographs.
From People in Nature, I found Nature of People was more interesting to photograph. People are the most dynamic element in the city eco system. People are highly unpredictable and that was the scope to capture those unadulterated moments.
In your perspective, what makes a good capture?
After exploring Street Photography for quite some time now, I am still searching for a single definition which encompasses the entire gamut of Street Photography. The genre is vast. However, to me one of the biggest objective of Street Photography I believe is Storytelling through a single photograph. The photograph should not have a Caption, which would then lead the thought process of the viewer.
Let the photograph be interpreted by the viewer. Socio documentary makes a good capture. Timing, Framing and Technicalities is directly proportional to the story being conveyed. A wonderful moment but wrongly timed and framed is gone forever. Ideally we should strive to take a photograph that convey a message. However, one thing I am dead against is "Staging" in Street Photography. That may lead to accolades but will never lead to satisfaction. For me unadulterated Photographs is a documentation of our Time.
What continually drives you to photograph in the streets?
Streets is highly unpredictable. This randomness drives me to the Streets. The same stretch of road will be different during the next visit. So, literally even if I visit the same place every time there is always a high probability of a new moment to be photographed. I was born and brought up in Calcutta, but never did I know so much about Kolkata before I took up Street Photography. I try to explore Kolkata to learn and appreciate life better.
I explore the same old lanes and bye lanes as a Tourist in my own city. Inspired by these even my Street Photography Project is called "Kolkata: Oli, Goli, Pakostholi" which from Bengali roughly translates to "Lanes, Bye Lanes and the Stomach of Kolkata". There is an immense opportunity in Kolkata. Respected Mr. Steve McCurry has said on records – "If somebody said, here is a blank cheque, go to any city in the world and do a body of work or a book, I'd go to Calcutta. It's that interesting, vibrant and is that rich, it's an amazing place". I am sincerely lucky to have been born in the City of Joy.
You are also conducting photography workshops. What you will teach for beginners?
I have never been formally trained in Photography. And I always feel that gap. I consider myself a lifelong student and love to share whatever little I have gathered so far.
On persistence of a Kolkata based Photography Group, in September 2013, I conducted a Street Photography Workshop, which was enthusiastically attended by 26 participants from all over West Bengal. In 2014 I was approached by a corporate Photography House to conduct Street Photography Workshop for their new education division. Since then I have been regularly conducting Workshops for enthusiasts which are attended by people from diverse backgrounds united by the passion for Street Photography. The Workshops are an equally a learning opportunity for me. I design and update the Workshop modules on a regular basis from the student's point of view – as to what I would have wanted to learn if I had to attend the Workshop.
There are not too many formal Street Photography Workshops conducted in India and hence I try to conduct them in the most resourceful manner for the students to get a proper hold of the concepts. The Workshops are always task oriented so as to enable the students to execute the theory into practice. I am always in touch with my students for review and clarification. I never maintain a Teacher Student relationship and most of them become friends than being a student.
You are an admin of Streets Of Calcutta Group, Few words about that?
I have been practicing Street Photography for some time now. I felt the need to come up with a Project dedicated to Street Photography which would promote an Archive and a scope to learn and enjoy the genre better. That was how Streets of Calcutta (SOC) Project was born. This is the only Street Photography Archive dedicated to a City. The further objective of SOC is to create the largest quality over quantity Street Photography Archive for Kolkata. SOC is a concept. Anybody who is a Street Photographer and photographs Kolkata is free to be a part of the Archive, irrespective of his/her place of residence. Everyone enjoys an equal status.
SOC connects to reputed Kolkata based Photographers for the new comers to be inspired as well as creates a platform for the upcoming Street Photographers to showcase their work. We believe in a strong physical presence and hence we conduct Photo Walks every alternate month. The April walk was attended by 50+ enthusiasts. The February walk was attended by 40+ enthusiasts in spite of the India-Pakistan cricket match. Photography Workshops are conducted every month in small batches for personalized attention. We conduct a monthly "Calcutta Street Photography Competition". The top 10 are honored. Tamron India supports our initiative.
SOC Project is reachable at www.streetsofcalcutta.com and www.facebook.com/streetsofcalcutta. We have plans to conduct a mega Street Photography Review session in July 2015 for 75 participants and an exclusive Street Photography Exhibition this year provided we are able to secure sponsorship as we intend the unbiased Exhibition to be free of charge for the selected participants. I sincerely hope similar Projects are taken up in other cities as well.
Your favorite photographers?
Steve McCurry is one person whom I revere. Not just for his noted images but for his series on Kolkata. Those photographs are so full of life. I have been sincerely lucky to have received a note from him about my work on Kolkata. There are so many inspirational photographers I admire. A few of them are Henri Cartier Bresson, Robert Capa, Raghu Rai, Vivian Maier and Elliott Erwitt. I draw inspiration from my seniors, peers and juniors. Every one of them has such immense capabilities. My list would be incomplete without mentioning my Grandfather. Not just as a photographer but as my role model. I sincerely wish he was here today and I miss him dearly today after 20 years.
You have any favorite books on photography?
I love seeing books : ) especially the Coffee Table books. I do read a bit but mostly on screen. The internet is a huge resource, which I wish we had during our childhood. I browse a lot of photography websites. Out of them 3 websites I find truly inspirational are 121clicks.com, PetaPixel.com and Digital-Photography-School.com. Magnum Photos and National Geographic are a must. Google and YouTube are the greatest teachers.
Your achievements?
Honestly, the biggest achievement is when I am able to capture the memorable moment as I am always the first viewer to enjoy it for the second time on the LCD. The satisfaction is beyond words. The second biggest achievement is when the same photograph brings a smile to the viewer. The offshoot of a photograph is when it gets recognition. I have never been formally trained in Photography and hence a recognition always acts as an acid test. I have been sincerely lucky to have won several competitions.
My work has been published in several publications including NationalGeographic.com, National Geographic Traveller India, 1X, Better Photography, Life Force Magazine, DPS (Digital Photography School), Fujifilm India, 121clicks.com, Raghu Rai Center for Photography, Roots of India, The Times of India, DNA, The Telegraph, Epson Fotoflock, Protagon, Popular Photgraphy, Ei Samay, Top Photography Films to name a few. My work has been exhibited in a few countries. I am a co-curator www.world-street.photography and have judged several Photography competitions including that of corporate houses like IBM India.
I received a Special Mention Award from CGAP – World Bank in 2013, Grand Winner of Red Frames FOMC 2013 and won several other Photography Contests held by Nikon, Fujifilm, Olympus etc. 1X Year Book Mono and World Street Photography Coffee Table Books featured my work.
I have been invited as a Speaker at many Photography Seminars and conduct intensive task oriented Photography Workshops. I am also involved with two Photography for Philanthropy projects.
Your Gear?
I use a Nikon D5100 with a Nikkor 18-55 mm lens, Nikon D7000 with a Tamron 17-50 mm lens and a rangefinder Fujifilm X10. I miss my first Nikon D60. I am a huge fan of the basic 18-55 mm kit lens. The majority of my photographs are made with the 18-55 mm lens. I love my Nikkor 50 mm f/1.8 but very rarely use the Sigma 70-300 mm lens.
Apart from Photography, tell us your hobbies and interests?
I enjoy learning new technologies, especially on content management and cloud systems. Computers are fascinating and definitely a big boon to everything and definitely Photography as well. I sincerely wish Internet was as evolved as today, the time I took up Photography. Martial Arts is something I enjoy as I am trained in Karate. However, after a 2014 accident has left a partly ruptured Spinal cord, I am a little more careful to practice my moves. Unfortunately, it has affected Photography too. I love Aquariums, especially maintaining my planted Aquarium. It is pretty tough at times as it needs a lot of maintenance. I visit Galiff Street Pet Market almost every Sunday morning. And my regular visits inspired me to document the Photo Essay.
Any final thoughts for our readers?
If you are a Street Photographer please do indulge in creating your own style. It is always good to be inspired by others but never follow anyone. Let your viewers know you by your style of work. Street is always an amazing place. Enjoy the moments. Street Photography is Luck met with Preparation. When at Streets forget everything else in the world, except your safety : ).
Try to make one good Photograph in a year. Even, the best of the Photographers are known for a handful of their work :). Never photograph for accolades but for your own satisfaction. Never let yourself down if you miss a moment. Inspire yourself – the best photographs are the ones you will take in the future. And finally please do not indulge in staging. Take care and Street Photographs.
Click on the image for better and enlarged view.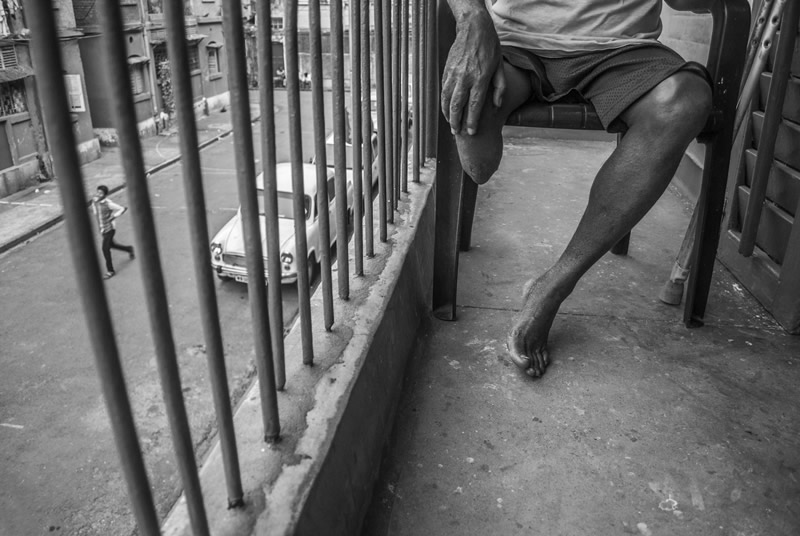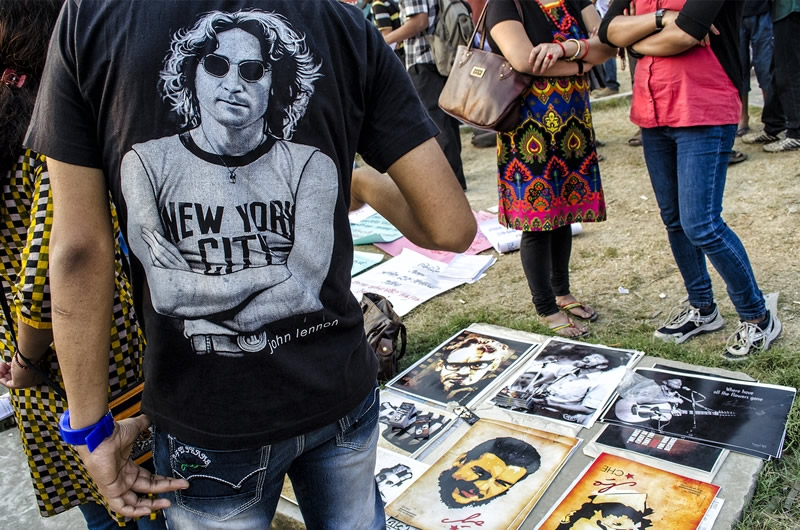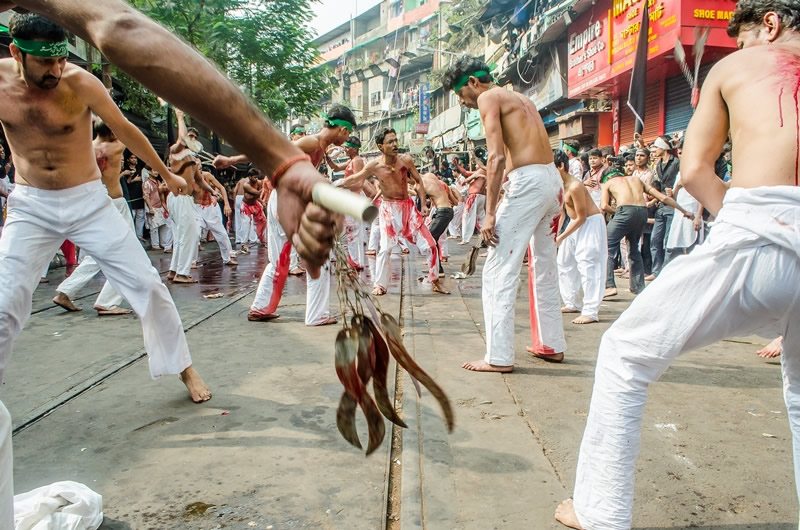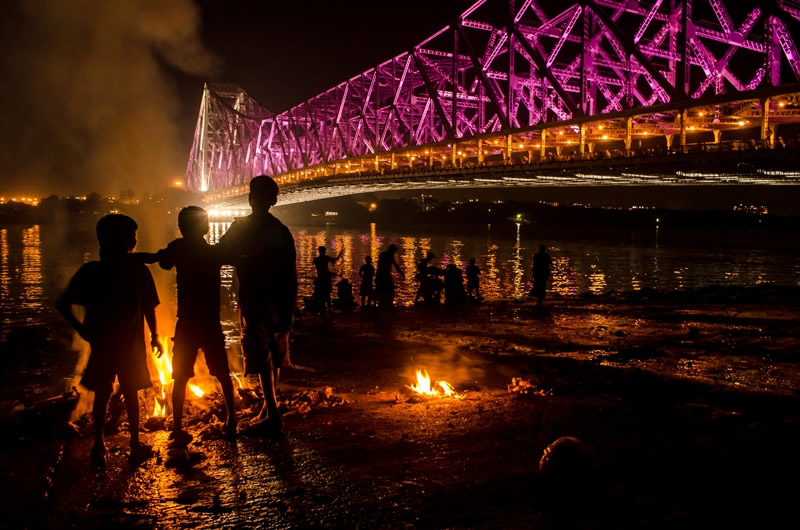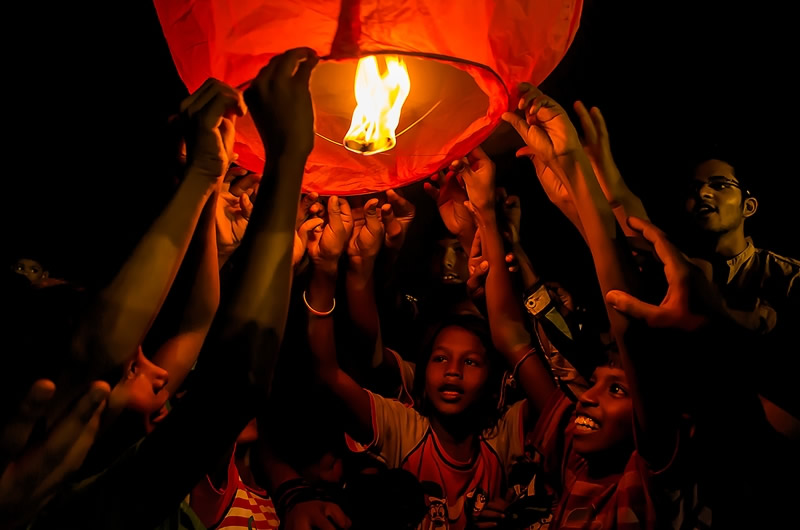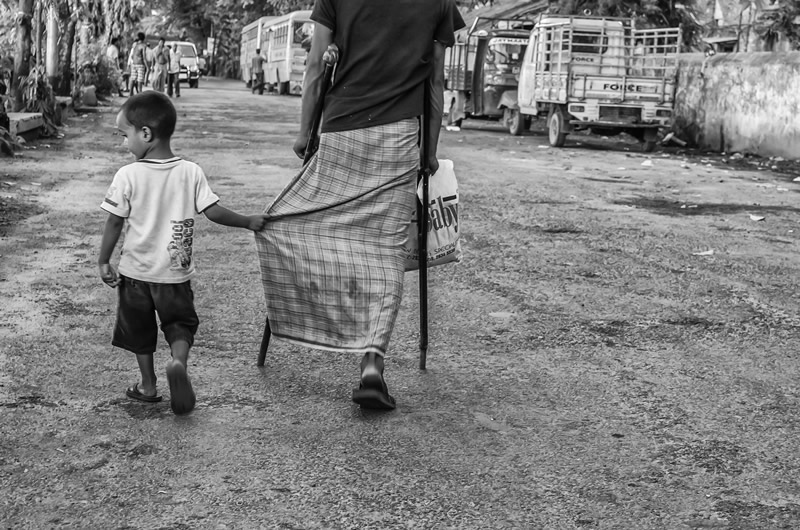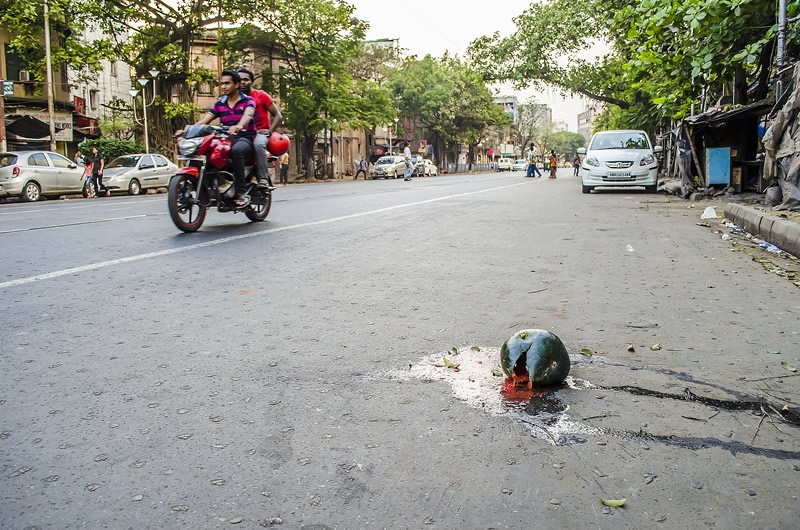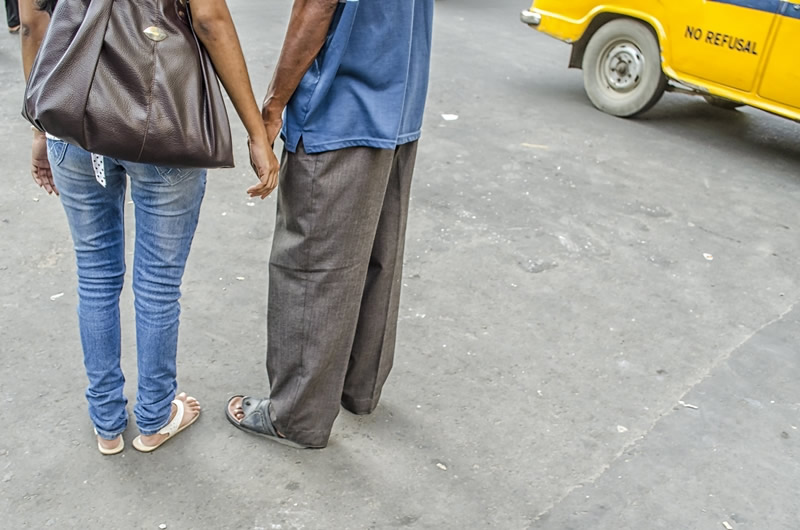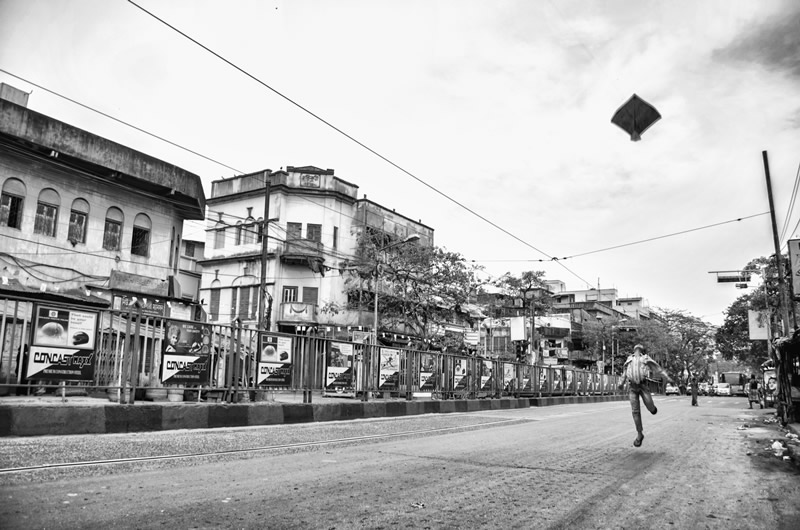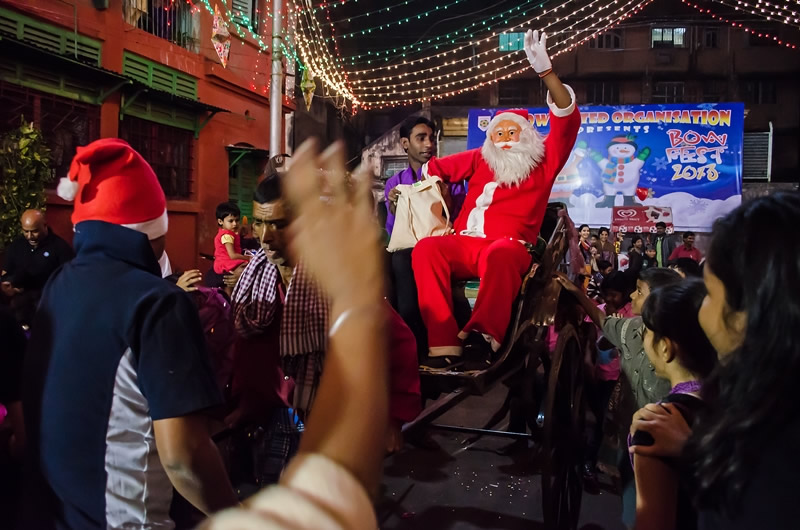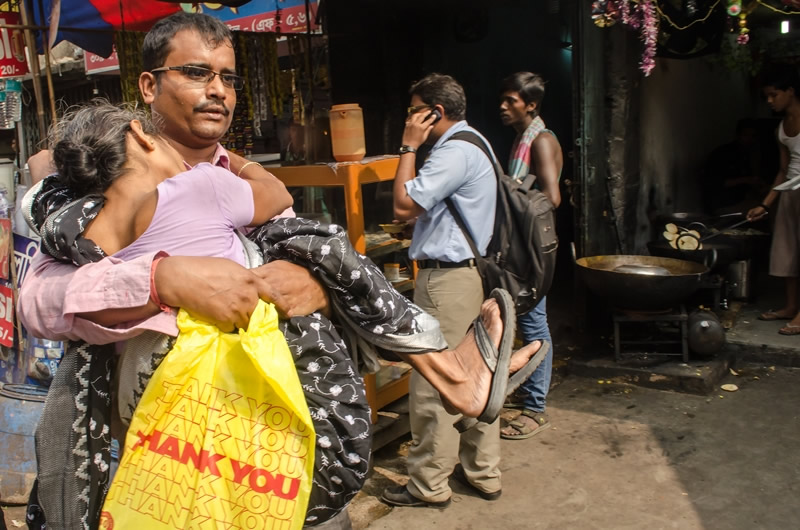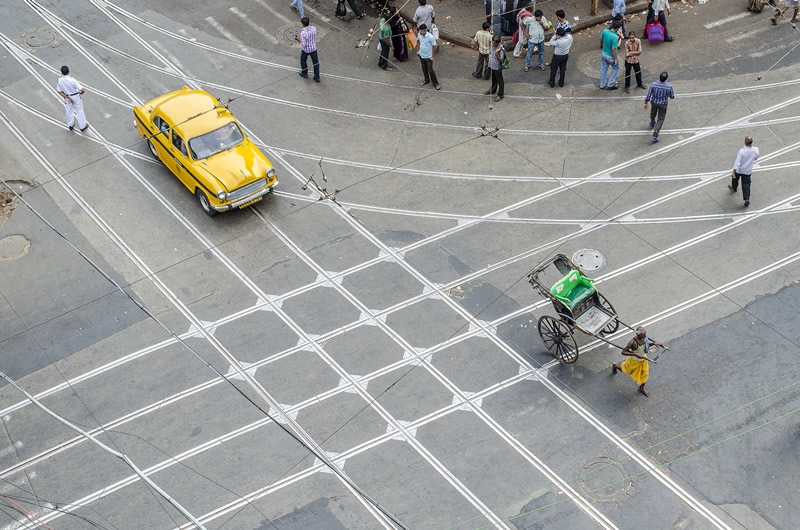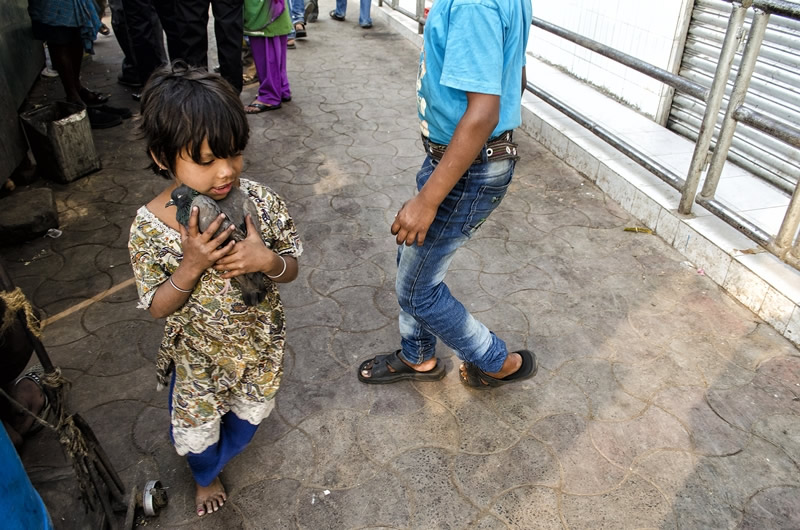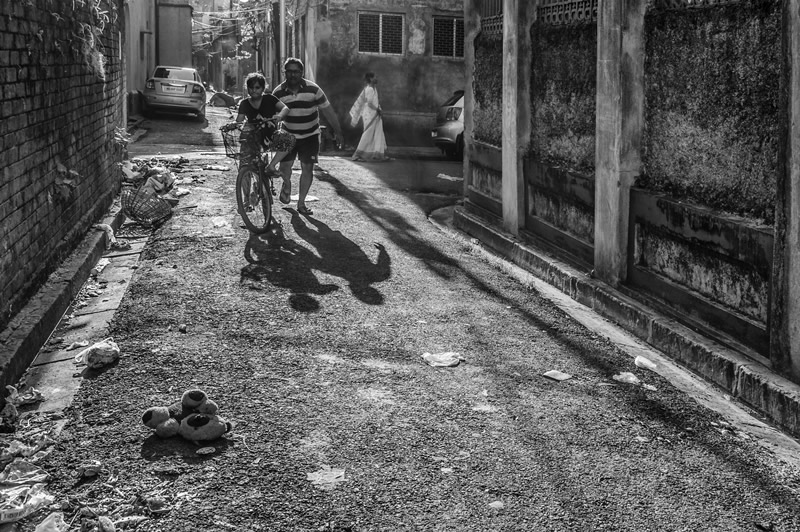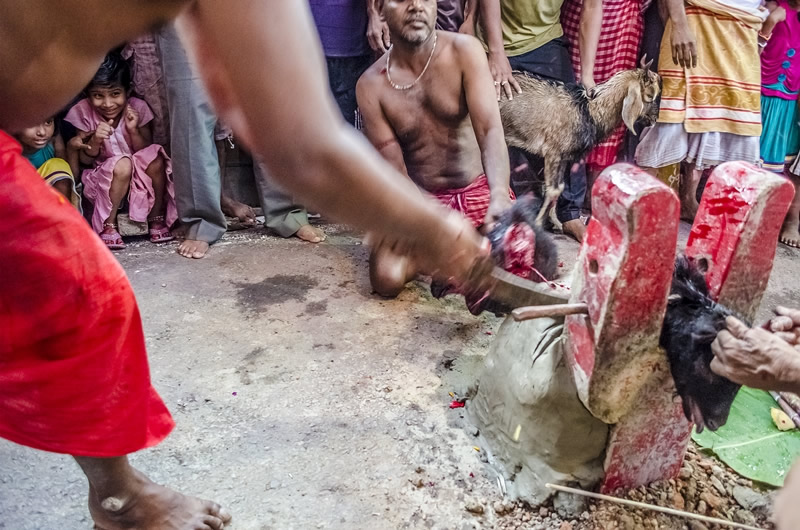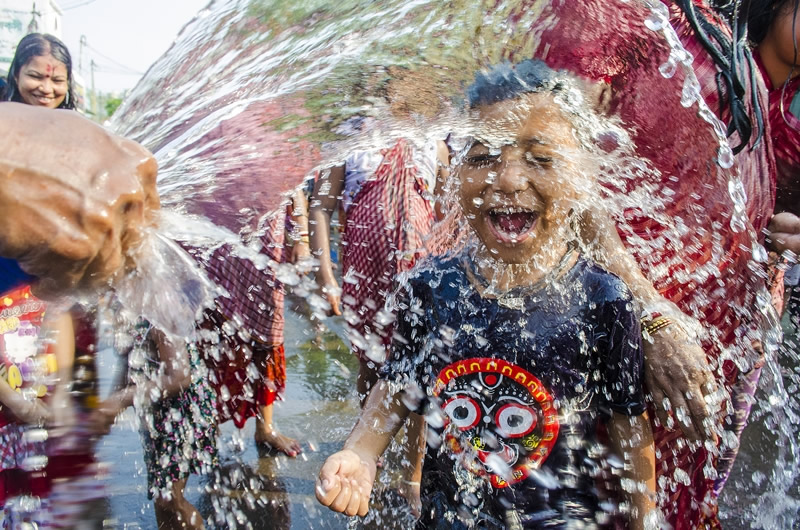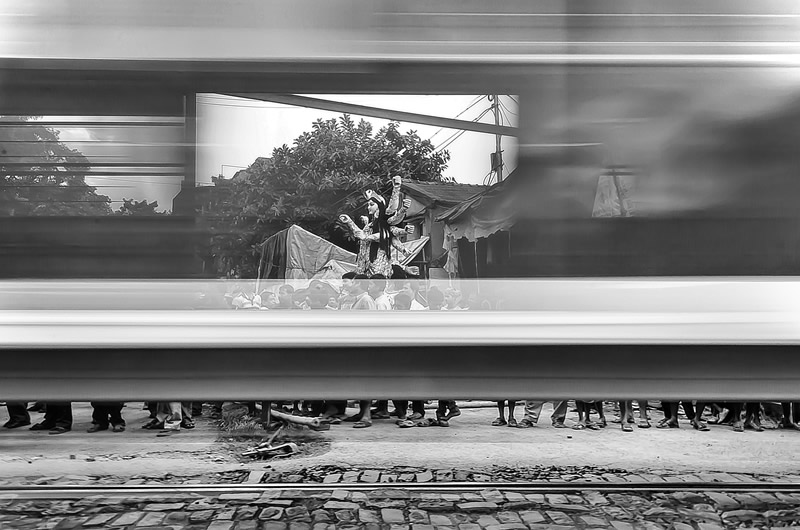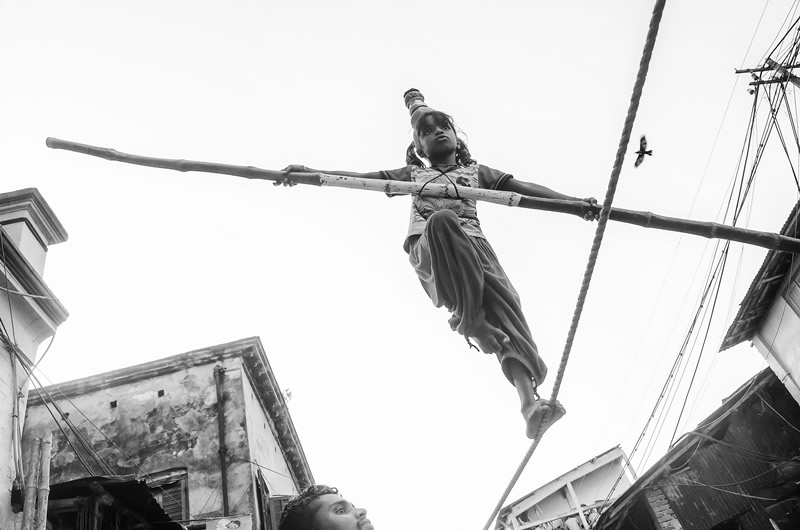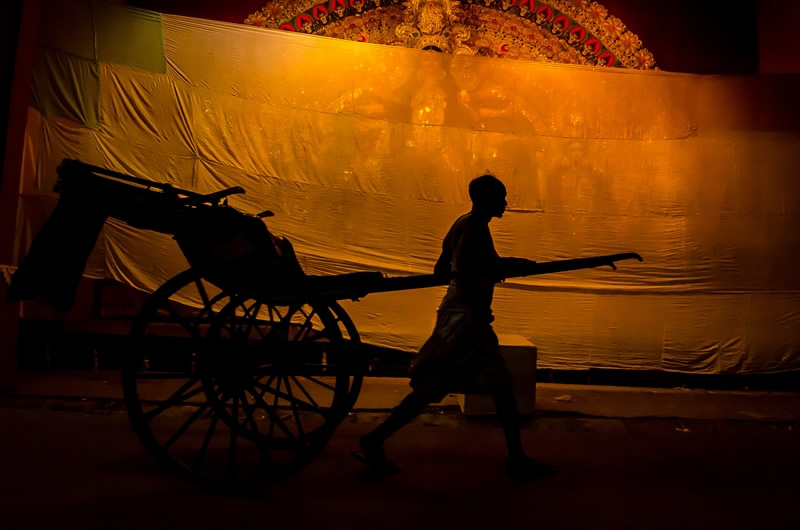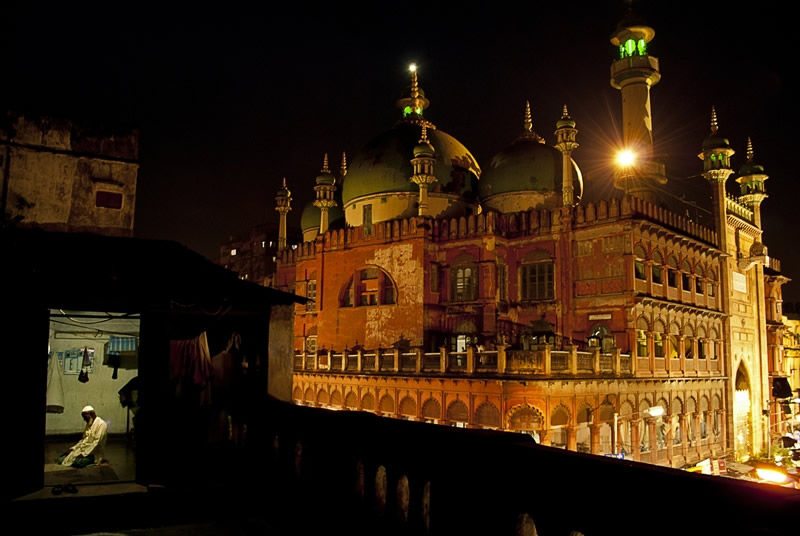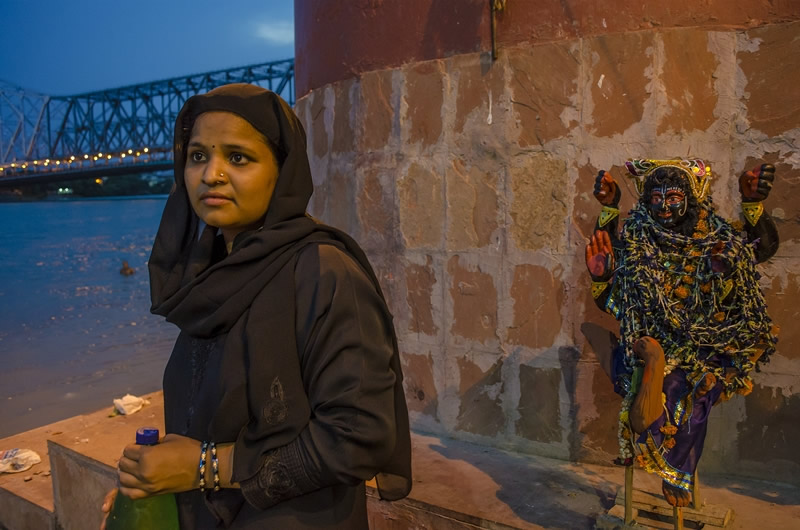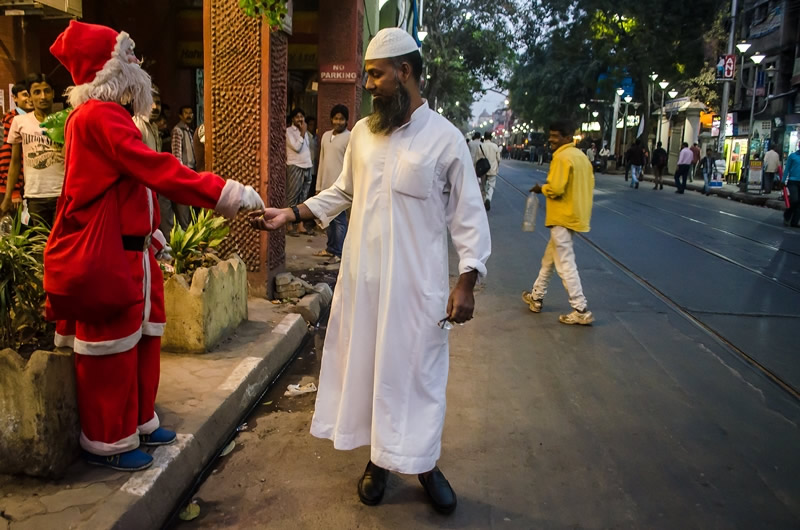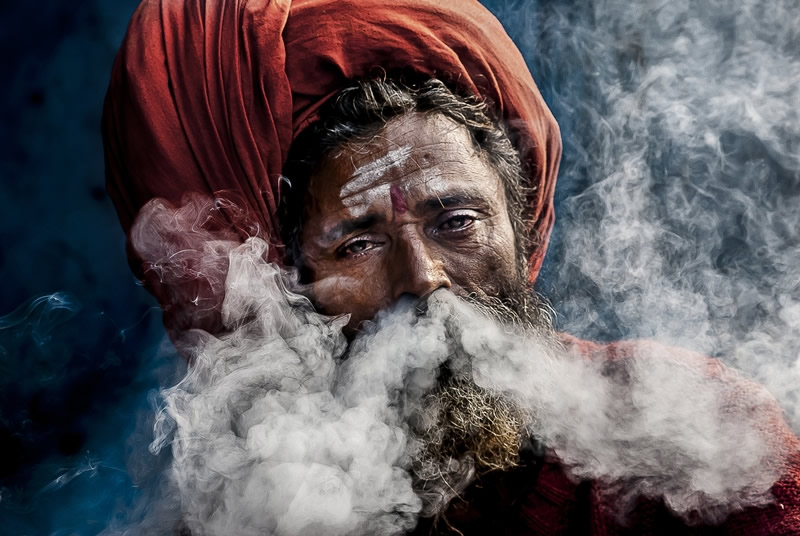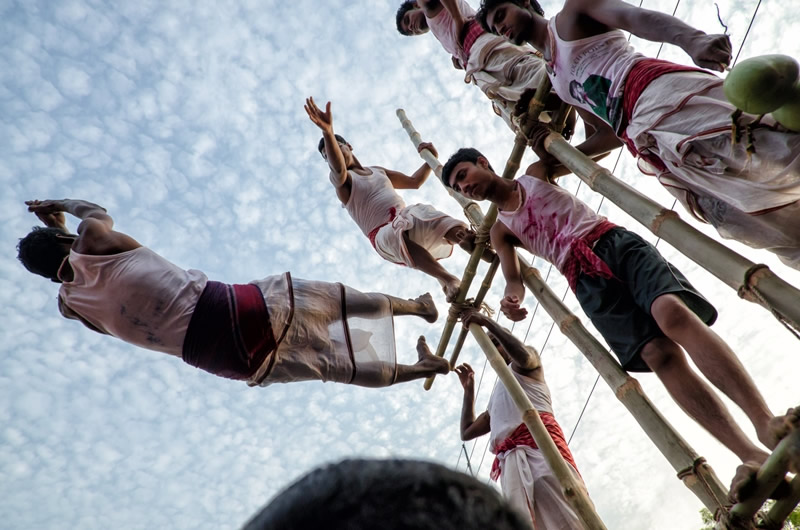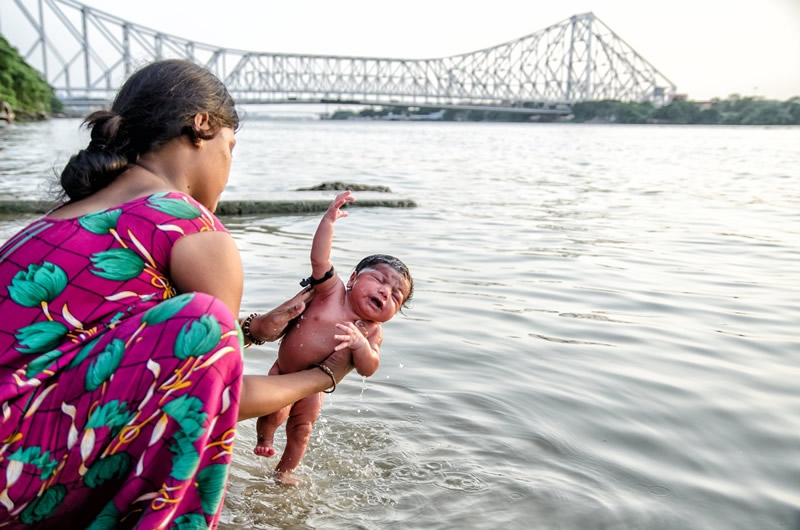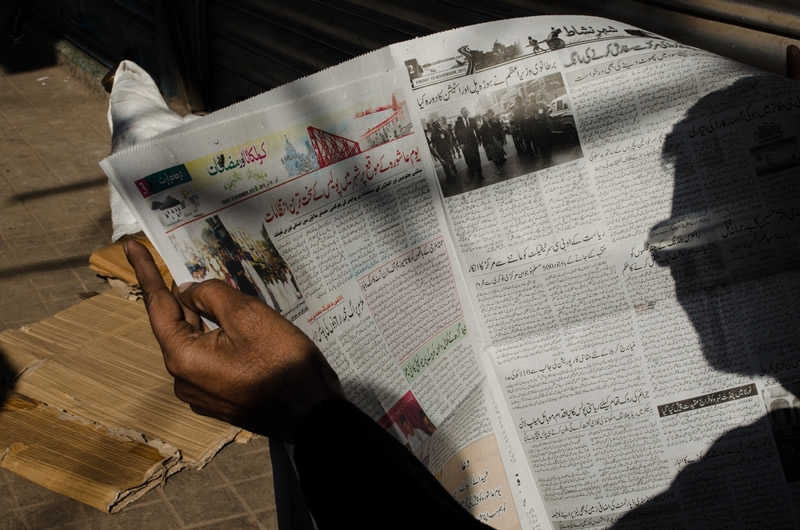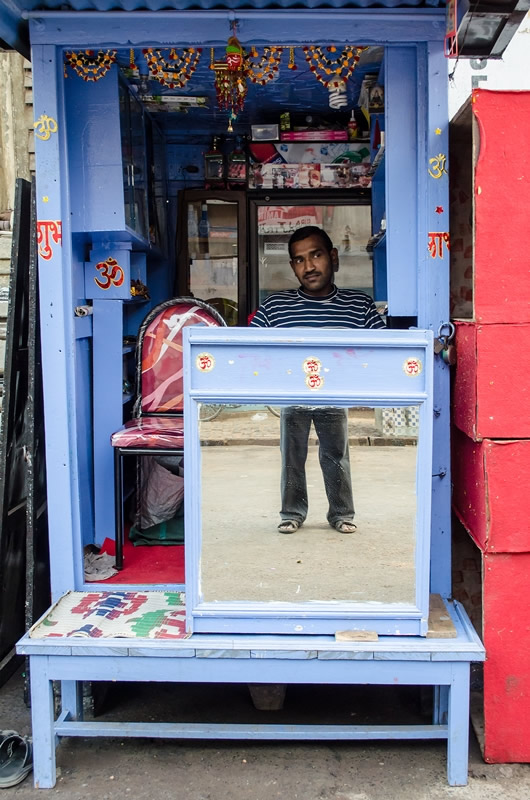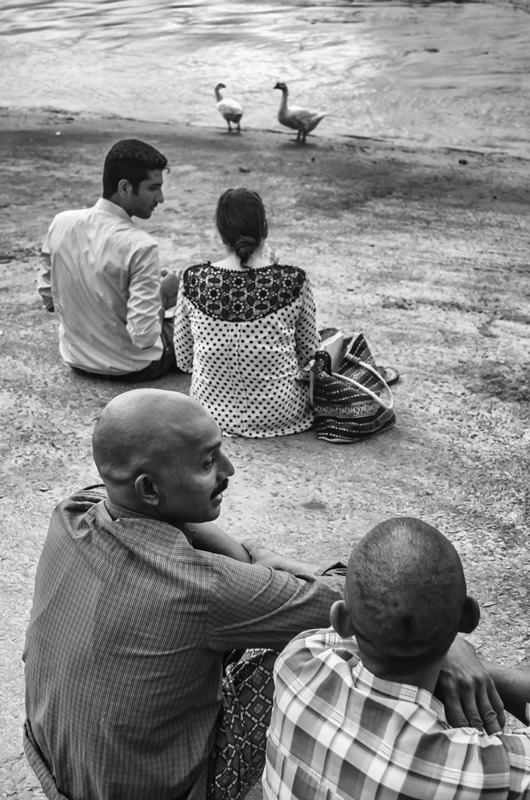 You can find Soumya Shankar Ghosal on the Web :
Copyrights:
All the pictures in this post are copyrighted Soumya Shankar Ghosal. Their reproduction, even in part, is forbidden without the explicit approval of the rightful owners.