Christine Kapuschinsky Johnson from Hazleton, Pennsylvania surprises us with her stellar portraits of kids. A very emotional, candid and sometimes perfectly posed photographs comprising this inspiring portfolio. Christine believes that photography runs in her family and it is no surprise when we take a look at these pictures. If you run out of inspiration and want to rejoice yourself into the world of monochromatic photographs, here we go.
Three things I love about these photographs:
Very beautiful photographs, lights and shades playing a huge role in the story telling here. Extreme contrasts at times make you go in awe.
Compositions are simple but at the same time never misleading. This is a perfect example of how simple compositions with strong emotional portrait behavior can kindle great stuff.
And lastly those decisive moments, I'm not sure if they were staged or actual moments. But who cares if the photographer has nailed those stunning moments and shows something spectacular in all aspects.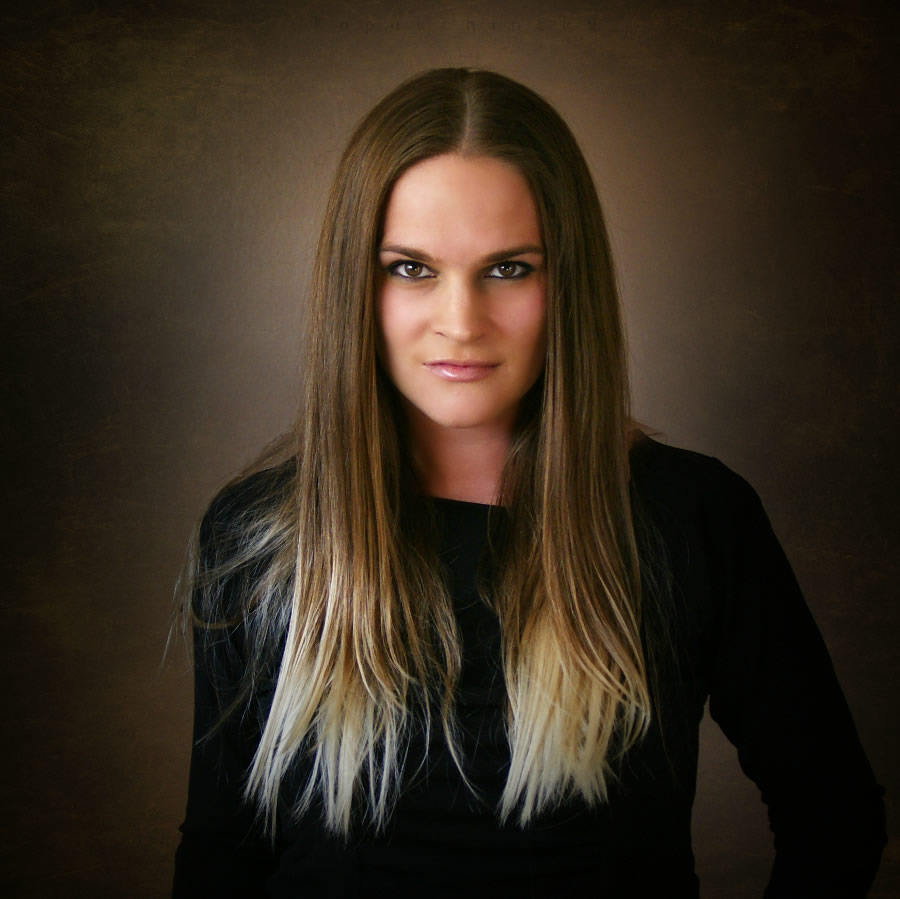 Hi Christine, few words about yourself?
Hi! I'm a self-taught fine artist that goes by the name Kapuschinsky. I use my maiden name for my work as a way to pay homage to my father for sparking my love for photography when I was still a child. I recently found out my late grandfather also loved photography, so it's all the more a reason I want to carry on our family name.
I've been married for 13 years to my best friend, and we have 2 boys and 2 girls ages 8 and under. Between homeschooling, taking care of the kids, and keeping up with things around the house, I've got my hands full, but it's a good life! My work mainly consists of emotive monochromatic imagery of the documentary, conceptual and portrait genres, although I also dabble in nature, macro and architectural photography when I have the opportunity. I strive for a certain style more than a certain subject. I was pleasantly surprised to have one of my pieces recognized early on in the game when it was shortlisted in the Open Category of the 2015 Sony World Photography Awards. Fine Art is my passion and I hope to have my work eventually capture the attention of art collectors worldwide. To date, I've had my imagery showcased in art exhibits in Thessaloniki, Berlin, Milan and London, and here in my little hometown of Hazleton, Pennsylvania.
When did you start shooting and how did this love for photography happen?
I've had an obsession with photography my entire life. As a young kid, I'd snag my dad's Minolta X-700 and take pictures of anything around the house that would strike my fancy. When I turned six, my parents got me my own 35mm point and shoot, an Olympus Trip 100. Between that and the SLR, I'd photograph everything from my pets, to the plants around the yard, to the clouds. I took pictures of everything.
Even in my college years, I was always the one at the party snapping photos of unsuspecting revelers and all our crazy shenanigans. I've still got a shoe box of all the pictures; talk about memories! But even with all this, I only considered photography a pleasant pastime, nothing more.
I was too absorbed with my artwork and drawing, mostly with charcoals, pastels and water color crayons. That all changed, however, with the advent of motherhood. Gone were the days devoted to drawing; there just wasn't enough time to focus and spend on it anymore. Instead, I turned my attention to taking pictures of the kids, and the more my drawings took the back burner, photography inadvertently became my new creative outlet.
Nevertheless, I didn't really get serious about photography until I purchased my first DSLR 4 years ago. That was a real game changer, and I realized I actually had a chance at making something out of this.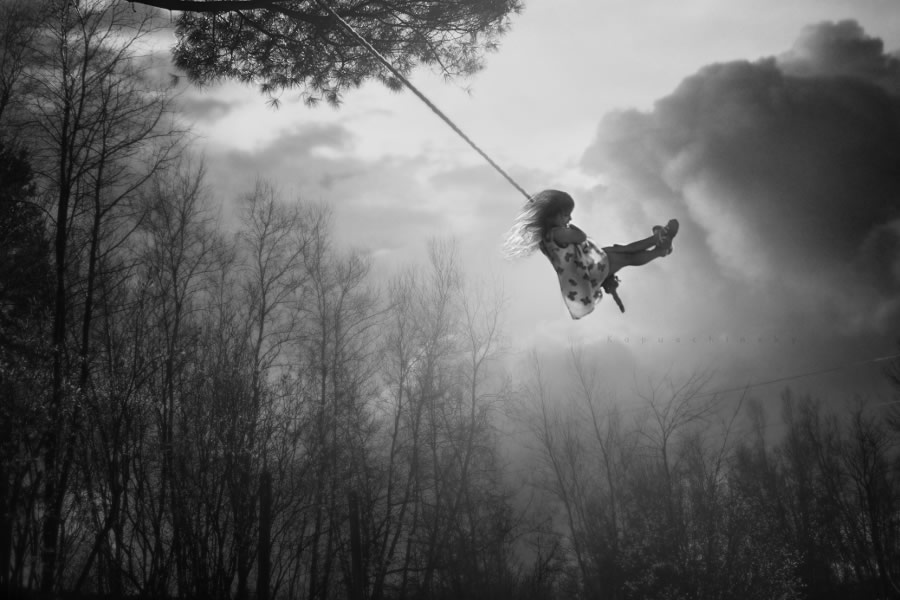 Your love about Black & White photos?
Although I appreciate all different types of photography, my personality gravitates toward the sentimental and moody. In a world where differing editing styles of color photography change about as often as the latest fad, I find the timelessness of monochromatic imagery to be a comforting escape. Images take on a whole new meaning when devoid of color. All that is left is the raw emotion, manifested by expounding on all the little details- the curves, shapes, textures, lights, and shadows that were already there, but easily overlooked. Granted, there are instances where black and white won't suffice and colors are needed to make the image palpable and adequate, but I often tend to steer away from these scenarios when shooting, and oftentimes when one of my images does end up left in color, it's quite unintentionally.
In your idea, what makes a good photograph?
A good photograph, like any type of good artwork, is memorable. It's impressionable, it's reactive. It grabs the viewer's attention and holds it. It evokes feelings that they otherwise may not have felt, or had long since forgotten. It stirs up emotion within them, moves them, and leaves a lasting impression. A good photograph is not easily forgotten.
Few words about your post processing?
I try to keep it simple and get everything right in camera so that any post processing involves enhancing what is already there and not fixing any errors. All my work is hand edited in GIMP, a powerful photo editing software similar to Photoshop. My editing is very consistent, regardless of subject- bring out as much depth and dimension to the image as realistic and sensible through a series of adjustments in levels and curves in multiple layers. I will often have separate monochromatic conversions of the same piece, where I have it adjusted to differing channels, mask in what I do not want changed, and then merge them all together. This helps to pull out as much depth as possible.
The procedure is pretty straightforward, but the actual execution of it can take anywhere from a few minutes to a few hours, or even a few days. One piece in particular I remember working on for several months before I got it the way I wanted. It all depends on how detailed they are, and how predetermined my vision is. More often than not, my final image won't come out at all as I had intended, but that's part of the fun of creating something.
Your Gear?
I shoot with Sony. Started out on the A200, then quickly upgraded to the A700, and most recently went full frame with the A900. All my lenses are vintage Minolta glass- the 35 f2, 28-70 2.8G and the 70-210 f4 "beercan". There's such a unique and artistic quality to old glass; I don't see myself steering away from it anytime soon.
Your favorite Photographers?
Honestly, I don't closely follow a lot of photographers, as I prefer to study and appreciate a wide variety of art and imagery as a whole, but one that I've admired for quite a while is Hengki Koentjoro, for his ability to generate such beautifully composed and atmospheric monochromatic art. I also thoroughly enjoy the unique and gripping approach to Marius Vieth's street photography.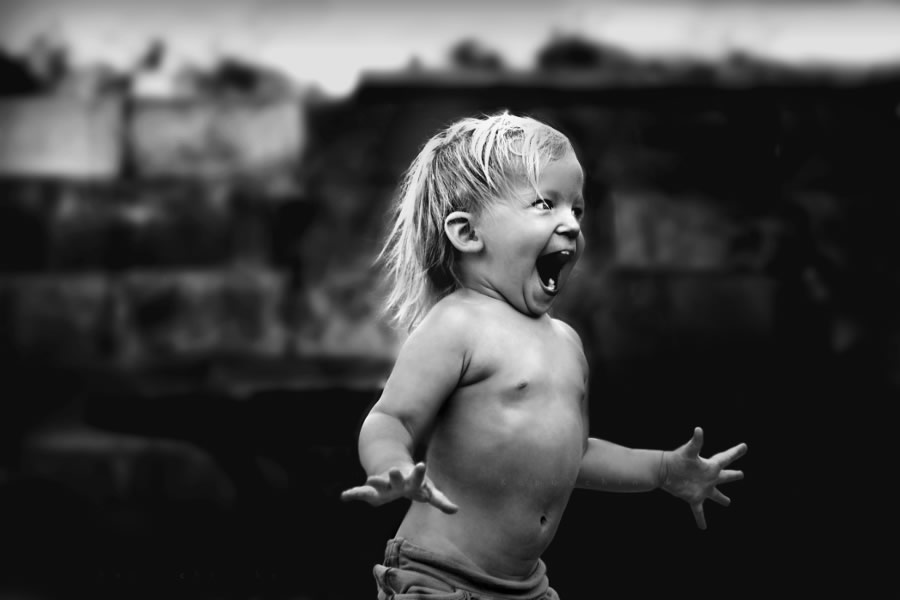 Your favorite photography quote?
Oh, I've got a few: "We are making photographs to understand what our lives mean to us." – Ralph Hattersley (spoken like a true artist), and
"Photography for me is not looking, it's feeling. If you can't feel what you're looking at, then you're never going to get others to feel anything when they look at your pictures." – Don McCullin
and lastly, by Ansel Adams himself, " When words become unclear, I shall focus with photographs. When images become inadequate, I shall be content with silence."
One fine piece of advice for aspirants and your fans?
Observe everything around you. Ask yourself what grabs your attention, or if it doesn't, what could have made it more interesting? Study composition, study perspective, study light. If something moves you, what feelings are invoked within you, whether good or bad? The more you are able to perceive the emotions inside you, the more you will be able to implement it into your work, and the more your work will be able to move others.
Learn the rules of composition and exposure, but don't live by them. Rules were made to be broken. Practice lots, but pace yourself. This industry will suck the life right out of you if you aren't careful, not to mention once you lose your passion to create, you will lose your inspiration and stop growing. Study other's work in order to learn or refine your craft, but not for comparative purposes. Read lots. Go outside and enjoy life. Anything to keep your mind sharp, your spirit refreshed, and your creativity alive.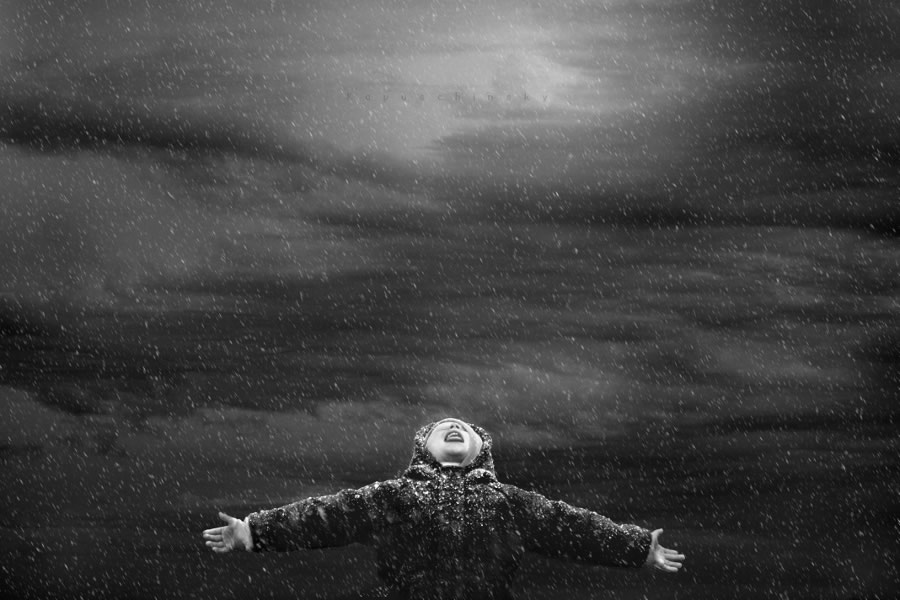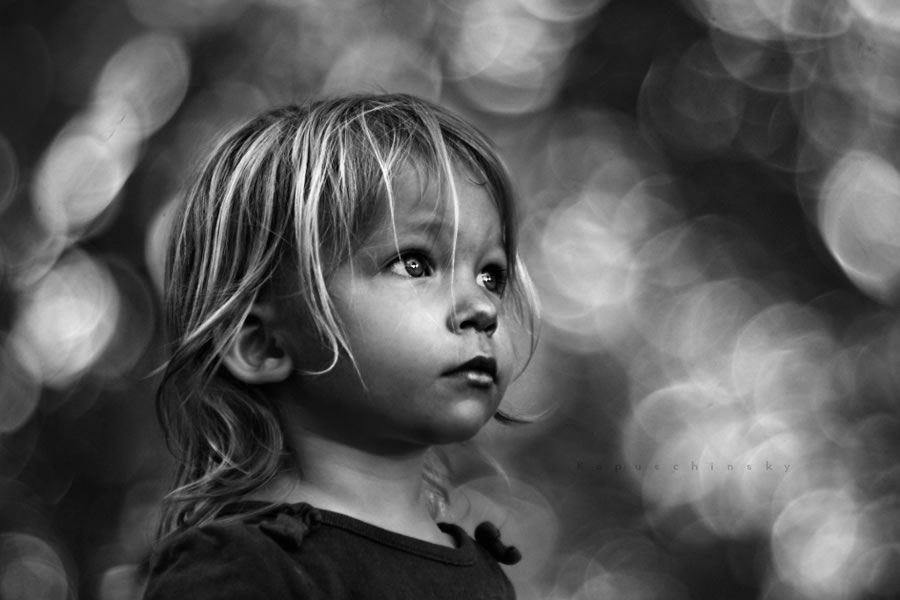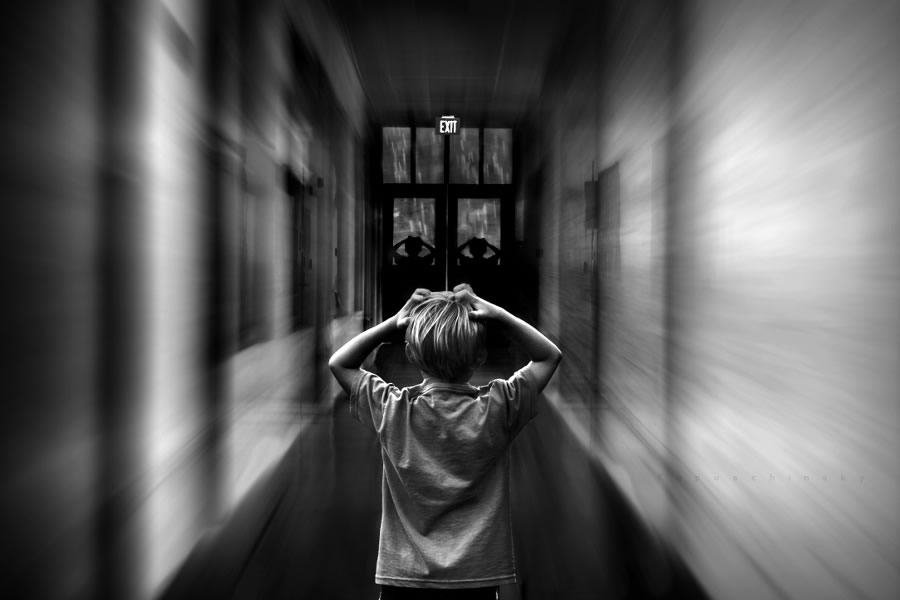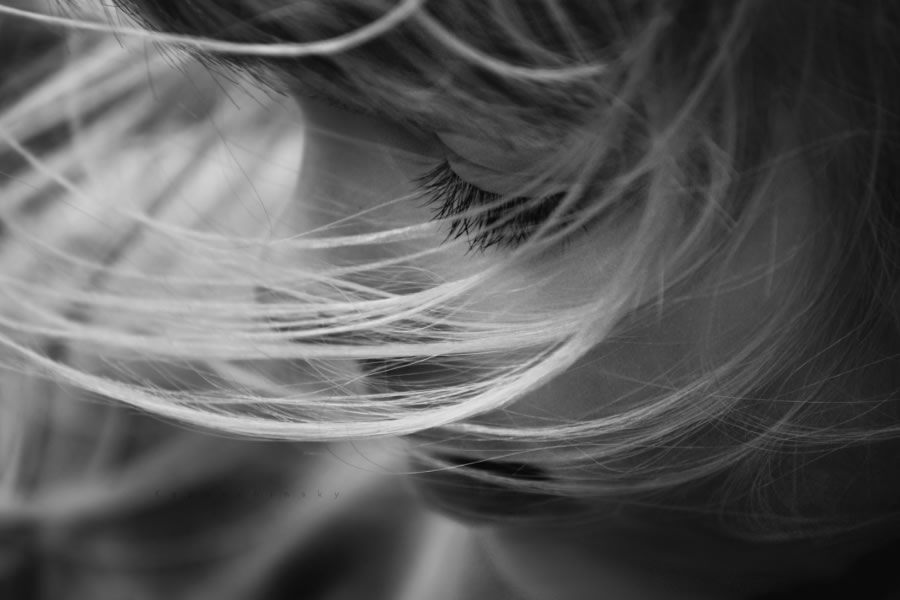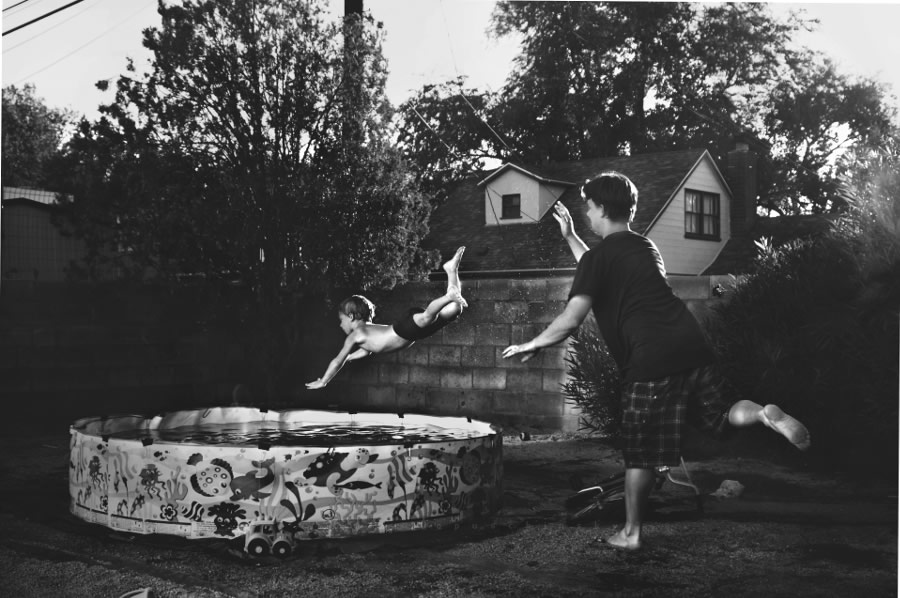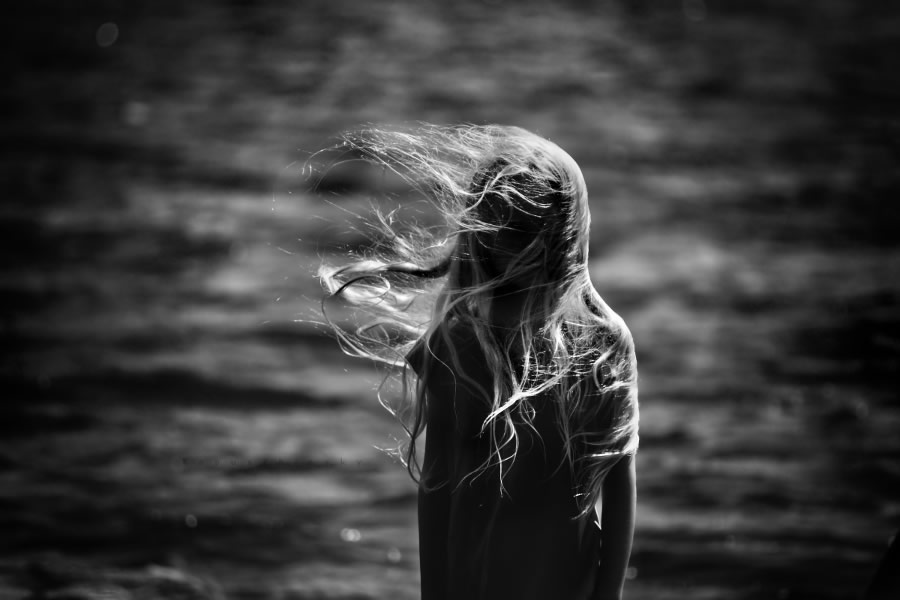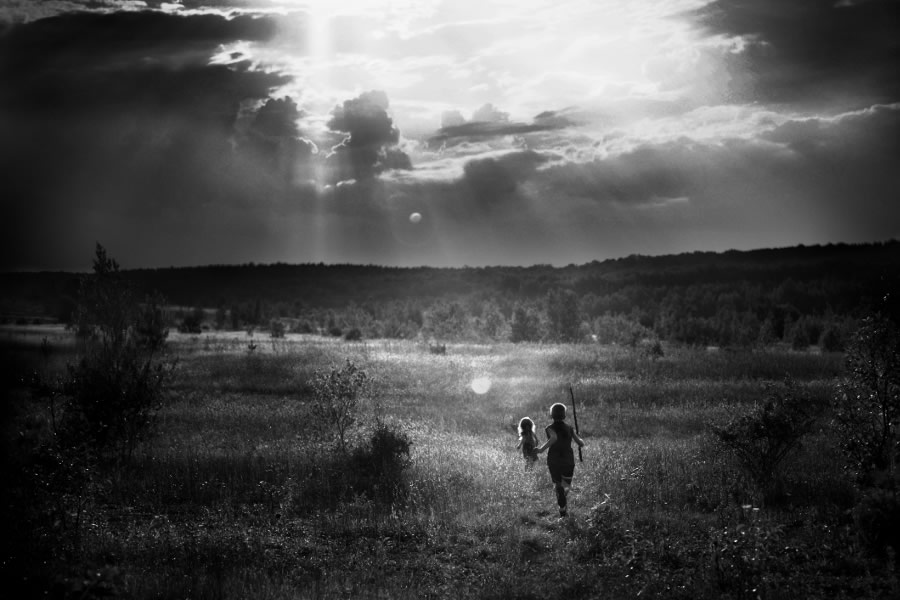 You can find Christine Kapuschinsky Johnson on the Web :
Copyrights:
All the pictures in this post are copyrighted Christine Kapuschinsky Johnson. Their reproduction, even in part, is forbidden without the explicit approval of the rightful owners.
Rekindle Your Love For B/W Photographs, Stunning Portfolio Of Christine Kapuschinsky Johnson

,